A wedding address collector is not the first thing you think of after the engagement ring's initial debut. But collecting wedding guests' addresses can easily become the bane of your wedding planning existence unless of course you have an easy little tool. Getting engaged to your forever partner in crime means an endless stream of congratulatory texts, Facebook messages and the periodic (and far more personal) congratulations cards. You may have chosen to plan an engagement party or kept the celebrations between just a select few (for now). Either way, the real planning hasn't quite kicked off.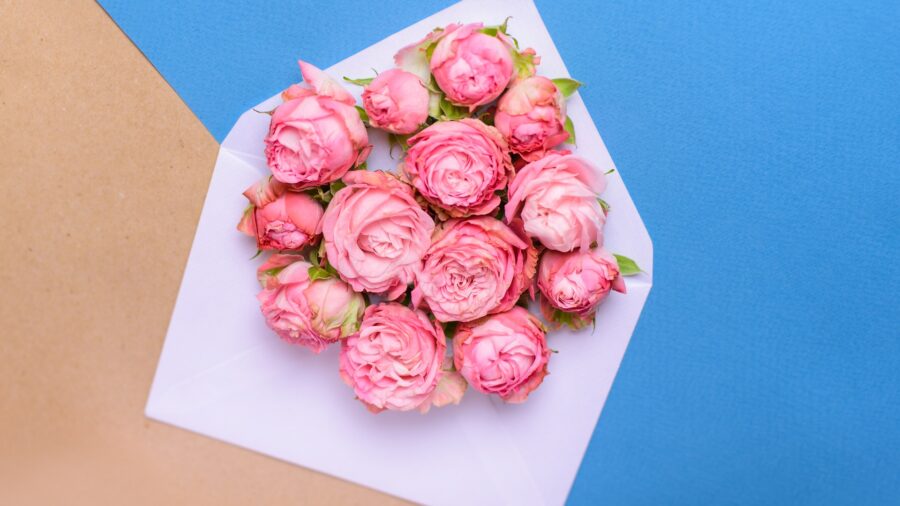 To get the wedding planning started, one of the first pieces of the puzzle once you've narrowed down your wedding guest list will be to collect mailing addresses. Lucky for you, we've got an easy way to get addresses for your wedding! Actually, it's likely the easiest part of your whole wedding planning process.
Easy to use. Private & secure. Oh and it's absolutely FREE!
Before collecting addresses, you'll need a guest list.
Collecting addresses is the easy part. But first, you'll need a guest list.
Whatever the state of global affairs, we hope you're taking the time to bask in all of your well-deserved-engaged-glory. And while you're enjoying the endless flow of champagne and the sparkle of your shiny new ring, you may have started creating your mental guest list.
Before you can collect addresses, you'll need to get that mental guest list down on some paper (or a spreadsheet). Once you've completed that, the hard part is over!
How to easily* collect mailing addresses from your guests.
While some aspects of getting started to plan your big day may be overwhelming, when it comes to how to collect mailing addresses for wedding invites, Postable makes it easy.
We've created a solution to the extremely specific problem of getting a bunch of people's mailing addresses for a wedding (yay). So you'll be able to send your Save the Dates, Invitations and Thank You Cards stress-free. In fact we can even mail them for you if you want, but that's a discussion for another post. Okay, but how easy is it really?
How do I collect addresses — a step-by-step guide:
Sign up for a free Postable account.

We give you a personal link (postable.com/YourName).

Email it to everybody.

They click the link, fill out a quick form & their info magically appears in your address book!
So easy!
Easy to use. Private & secure. Oh and it's absolutely FREE!
No need for complicated this or that. Just sign up and you'll have your magic wedding address book filled up with just minutes of effort.
Pretty Great, right? 
A few tips getting started to collect your guests' wedding addresses before you get started:
1. No email? No problem.
Don't have your guests' email addresses? No problem. Here are a few other options on how you can share your link to gather mailing addresses:
Facebook messenger.
Facebook event page.
Facebook wall post.
Text it.
Facebook is a good option for gathering the info you need, but keep in mind the different ways you can use it:
– Sending your link via messenger is easy and you know only those folks will get it.
– Create a Facebook event page with the link in the description and invite anyone you'd like to collect information from. Make the event page private so that only people you specifically choose will see the link and enter their information.
– Post it to your wall — just keep in mind anyone with access to your page can enter their information.
Not a fan of using Facebook? No problem. Text it to all your friends and family — the address form is mobile friendly!
Don't worry, nobody except for you can ever access the address book itself, so all of the information is safe and sound.
2. Prepare your guest list.
Before you click send, consider your wedding guest list. Who are you going to invite? If you're planning on mailing the link out to everyone you and your fiancé know before creating your wedding guest list, you may want to think twice.
Consoling hurt feelings may be more than you'll want to deal with right now. Will your old co-workers feel left out if they don't get a save the date from you even though you asked them for their mailing address? Just a tiny bit of planning ahead of time will save you some trouble. Send out the link to collect wedding addresses AFTER you've created your wedding guest list.
3. Customize your address collecting form.
Your Postable address request form is totally customizable. A few things to keep in mind:
Are you going to want to address your envelopes more formally or will you keep things casual?
Do you want to collect some additional information while you're at it (for example, each person's birthday)?
Do you want to have the option for the spouse/partner names to be included?
Just a few things to think about as you customize your form. You'll be able to include titles request (Mr./Mrs etc.) or skip that altogether if you're going more casual. You'll have the option to request additional information like birthdays, spouse/partner and children names.
Make your form your own by customizing the text at the top of the form with a unique description your wedding guests will appreciate. Here's a simple guide to help you make your address request form on your own terms.
Still not sure how you're going to collect mailing addresses for your wedding? Here it is as a pinteresting infographic…

Now what?
Now, you sit back and relax. Watch your handy dandy (free) wedding address book fill up with all of your guests' mailing addresses. It's kind of like magic only better because this is real life. Once all of the information has been collected and your address book has been filled up, you can easily mail your Save the Dates and Wedding Invites worry free. If you're like us, and love to make your life easier, you can send all of your wedding mail from your computer (who knew snail mail could be so tech-friendly).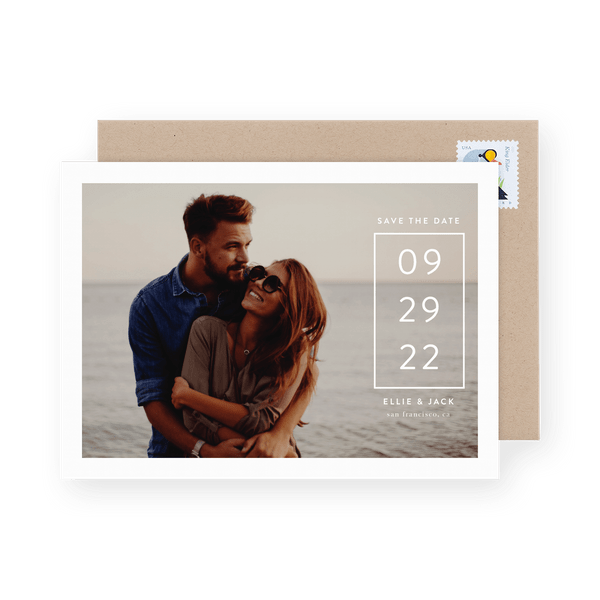 Our collection of designer Save the Dates & Wedding Invitations has been brought to you from artists all around the country. You can choose to customize each design with your own information. You probably paid a pretty penny for your engagement photos not to mention how much you love them, why not use them in your Save the Date? Once you choose and customize your design, just select your recipients from your handy new address book and click send. Postable will print, address and mail all of the cards out for you. Now you can rest easy that at least this part of your wedding planning process is taken care of. Wouldn't it be awesome if the rest was so painless?