Here at Postable we have a soft spot for all things tech. We do our best to make sending all things wedding mail related (gathering addresses & mailing out save the dates, invites, thank you cards, etc.) as easy as tech-possible. [Side note: we're getting ready to make it even easier with a re-launch of the site! Woo!]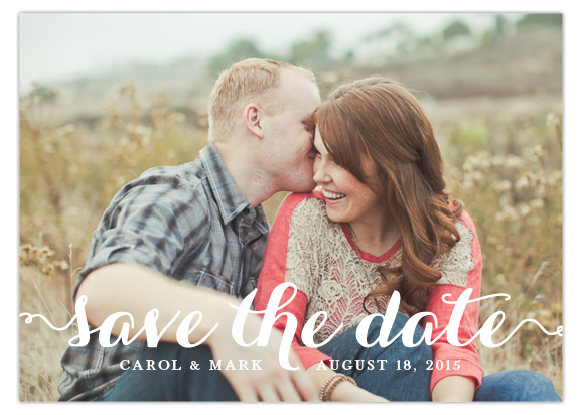 Aside from sending out those wedding invites, planning a wedding involves a whole lot of organizing, to-do lists, inspiration browsing, and maybe a few more sit-ups than usual. The tech world is ready and at your service to make your wedding planning a whole lot easier. 
Here's 11 awesome wedding apps to check out now:
1. Fitocracy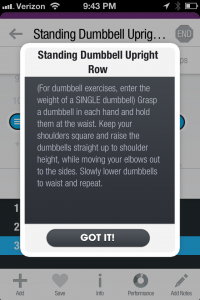 Looking to slim down for the special day? This wedding app will come in handy as it turns physical motivation into a game. All the goodness of a good app, this tool will help you with your nutrition goals, motivation, and helpful workouts!
2. Evernote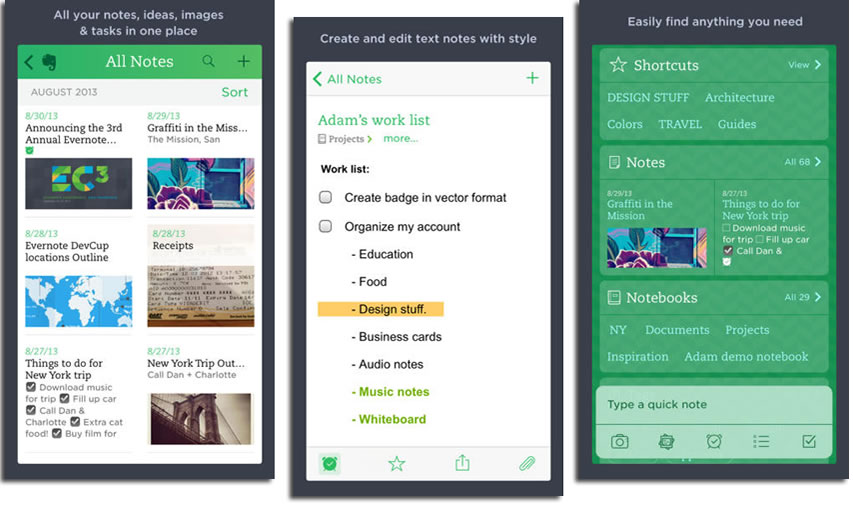 Write notes (I really like that one song – Keep in mind for first dance), make checklists, and share with others. Stay organized while planning your wedding and keep your cool the entire time! You can even share your organizational goodness with your soon-to-be-spouse or your BFF that's helping you plan the big day. Anyone with access can add to each checklist and check things as done (you don't even have to ask).
3. WeddingWire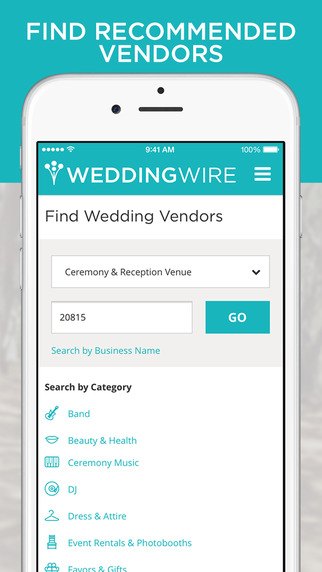 You've pretty much reached the mother-load of all things wedding planning with WeddingWire wedding resources. An online wedding tool, WeddingWire also has a suite of wedding apps to help you with everything from staying organized with checklists, picking out great vendors, to choosing your wedding dress.
4. Cozi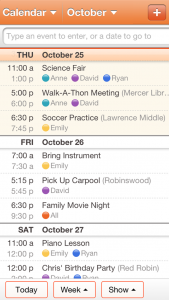 Stay on top of all of your wedding-related appointments. You don't want to keep your spouse-to-be waiting at the cake vendor; you may not get to taste a thing.
5. Mint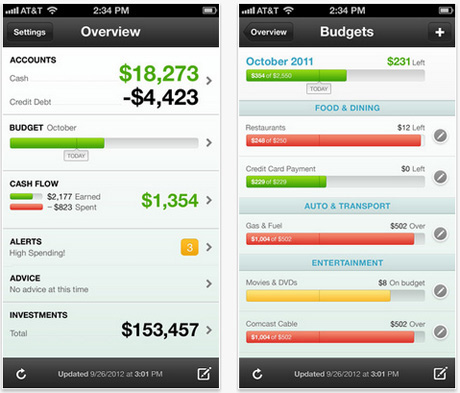 Use this super-handy budgeting tool to keep an eye on all the wedding spending. Create your own budgets for every sector of the wedding planning process, link your accounts so you can visually see where your money is going, and use the information to keep yourself on track.
6. Zola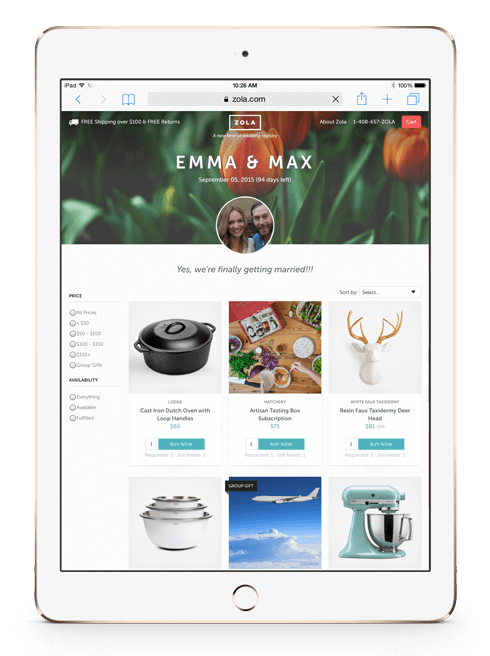 A beautiful wedding registry app, Zola will make registering for those gotta-have-it items super easy. Use their bar code scanner to quickly add an item to your registry, get push notifications when you receive a gift (happy day to you!), use the planner to register for various types of gifts for the number of people attending your wedding, and get inspiration if you're running low on ideas (or if you just want to play).
7. Ustream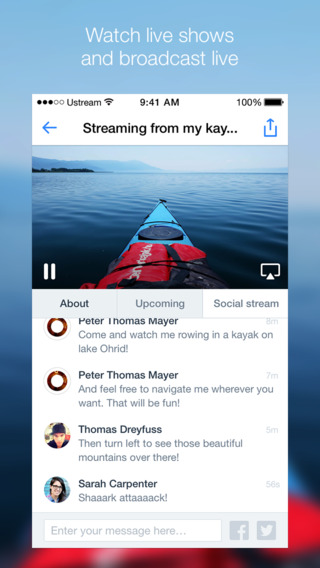 Grandma not able to make the wedding? Use this handy tool to stream your special day live and be sure to wave hello!
8. Tie Right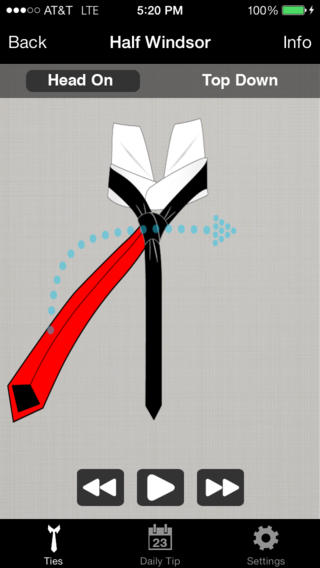 The chances that the groom and groomsmen have ever tied a bow tie or a hand tie in their lives is slim to none. (Maybe with the exception of that one time.) This wedding app has directions on how to tie 6 different necktie knots (one of which is probably the one you've chosen). Download this app before the wedding day and the groom will be ready when the day comes (maybe practicing a few times in advance is also a good idea).
9. Yapp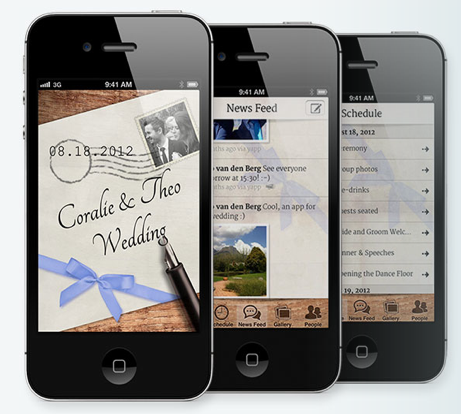 Wedding websites are a great place to put information for your guests to browse and stay informed (wedding location, directions, registry etc.). If you're an extra-tech-savy couple, maybe a wedding app is more your style. This app lets you create your own wedding day app for your guests to check information like directions and location, but unlike a wedding website you can push notifications with updates (did the ceremony get pushed in-doors on the opposite end of the property?).
10. WeddingHappy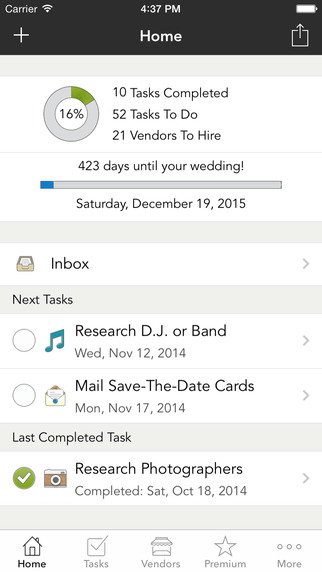 Another awesome planner tech tool for the organization-lover. This wedding app specifically focuses on charts, graphs, and to-do lists so if you're keen on these things, this organization wedding app may be the one for you.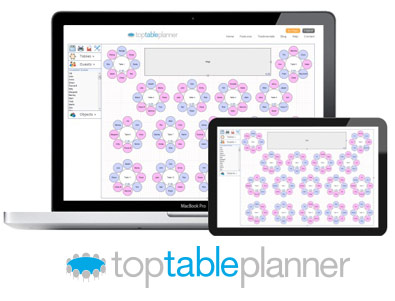 This cool wedding tech app will make creating your seating arrangement super easy. Just import your list, and grab & drop.
12. Postable

We pretty much make your wedding mailing process as easy as a few clicks of a button or two. Collect your guests' addresses by sending them your own personal link and watch your address book fill up (as soon as your guests fill out the form from the link, the information goes directly into your address book). Did we mention that part was free?! We also mail out your save the dates, wedding invites, Bridal shower invites, thank you cards, etc. for you. You literally never have to lick another envelope ever again (so long as you use Postable that is).
P.S. The Postable app is in the making! Stay tuned.
13. Lover.ly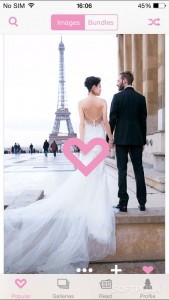 Do you ever find yourself in an endless whole of Pinterest? Well, lover.ly is just as endlessly inspiring only it strictly focuses on wedding-related inspiration.
Are you using any other wedding apps?! Let us know in the comments!