For when a text just doesn't cut it.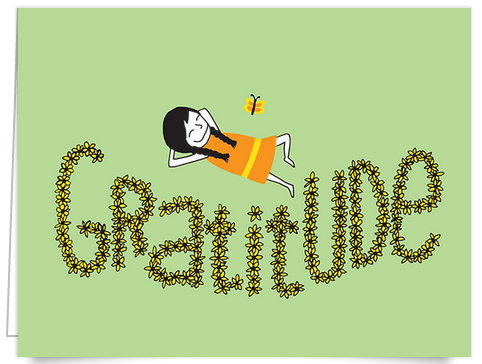 It's time to face facts, in a world where an app called "Yo!" raised $1 million and writing "HBD" on your friend's Facebook wall is typical, snail mail is a rare and dying breed. People can go on and on about how it's a waste of time and doesn't matter anymore but we beg to differ. Thank you cards count—they show your friends and family that you took the time to sit down and thank them in a personal and meaningful way. Plus, amidst a sea of "Thx for the cool stuff" status updates, sending a written card will get you major brownie points. If you're looking for an in depth look at how to write a thank you note with all the tips and tricks you'll ever need to know, checkout our Ultimate Guide to How to Write a Thank You Note. For a slightly less [ultimate] version let's look at how to write a thank you card.
Now that we've convinced you, let's go over the basics of how to write a killer thank you card.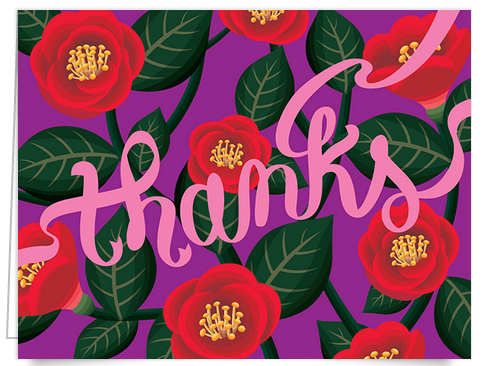 When do I send a thank you card? (Check out 7 Scenarios Where Thank You Cards Take the Cake)
Whenever you receive a gift
Whenever someone attends an important event
Whenever you interview for a job
Whenever someone does a favor for you
Whenever someone goes above and beyond and you just feel like saying "Thanks!"
How do I write a thank you card?

Salutation: Dear ______,
To figure out how to address the person that you are thanking, think about how you would greet them in real life. Whether it be "Hey Sally!" or "Hello Mr. and Mrs. Jones" or "Nice to see you Dr. Harrison", that is how you should address them in your card.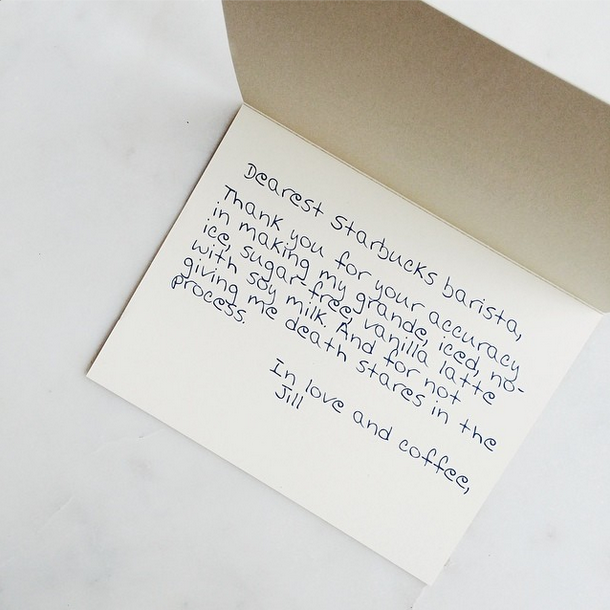 Part I: Thank you for ____
Remember, this is a thank you card! Right off the bat start by thanking them for the gift or occasion you are writing about.
Thank you for the stand mixer you gave to us for our wedding.
Thank you for attending my graduation.
Thank you for the opportunity to interview for the management position.
Thank you for letting us stay in your beautiful apartment.
Thank you for picking up Ella from school today.
Thank you for the beautiful flowers.
Part II: Expand on your appreciation and mention use.
We're already bookmarking cake recipes for our next dinner party.
It meant so much to have you there for such an important milestone.
I appreciate your time and it was a pleasure learning more about the company culture.
It was great seeing the city and staying with you made our vacation a blast.
I know it was a last minute change but I really appreciate your flexibility.
You are so thoughtful–they really brighten up my office.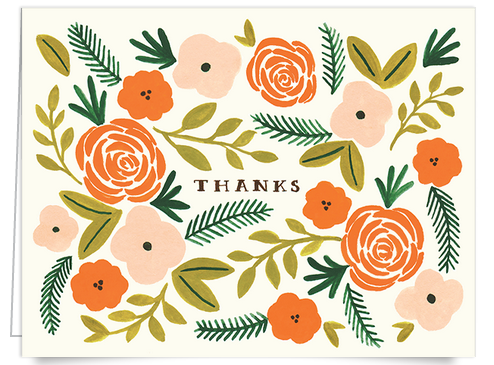 Part III: End by alluding to future plans or connections.
Can't wait to have you over for dinner soon (get your belly ready for the best dessert of your life)!
Hope to see you and the rest of the family during the holidays.
Looking forward to hearing from you.
Next time you find yourself playing with the idea of coming down to Florida, you know you're welcome at our place!
I'd love to return the favor and plan a playdate with Liam soon.
Can't wait to make dinner plans soon.
Closing: Whether you prefer "Best", "Sincerely", "Lots of love", or "Peace out", don't forget to sign your name. (Check out 55 Ways to Sign off a Greeting Card)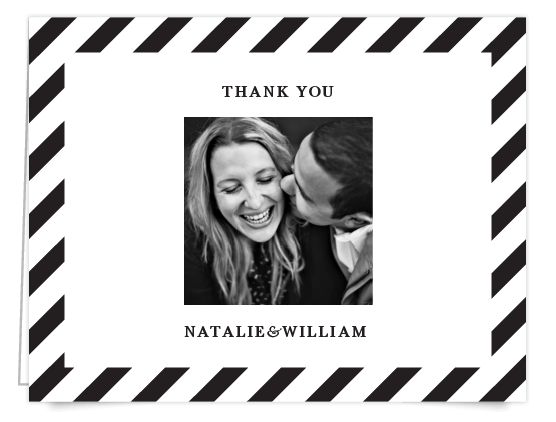 So, there ya go. The perfect thank you note is sincere, short, and to the point. Save your anecdotes and updates on the kids for the family newsletter 🙂
Check out our Ultimate Guide to How to Write a Thank You Note for a more in depth look at this art form.