Thank You Card > E-mail
Is there even an argument here? Everyone knows that getting an actual card in the mail means more than digging out an e-mail out of hundreds of others. Text messages and e-mails are awesome for a quick and efficient correspondence — not a meaningful or personal message.
There's no competition.
If you want your thank you to really hit home and have meaning behind it — having it get lost amongst hundreds of other emails is not the way to do it. Snail mail has a much different effect than another email or text message. Take advantage of this and send a real hold in your hand card to make an impact with your thank you message.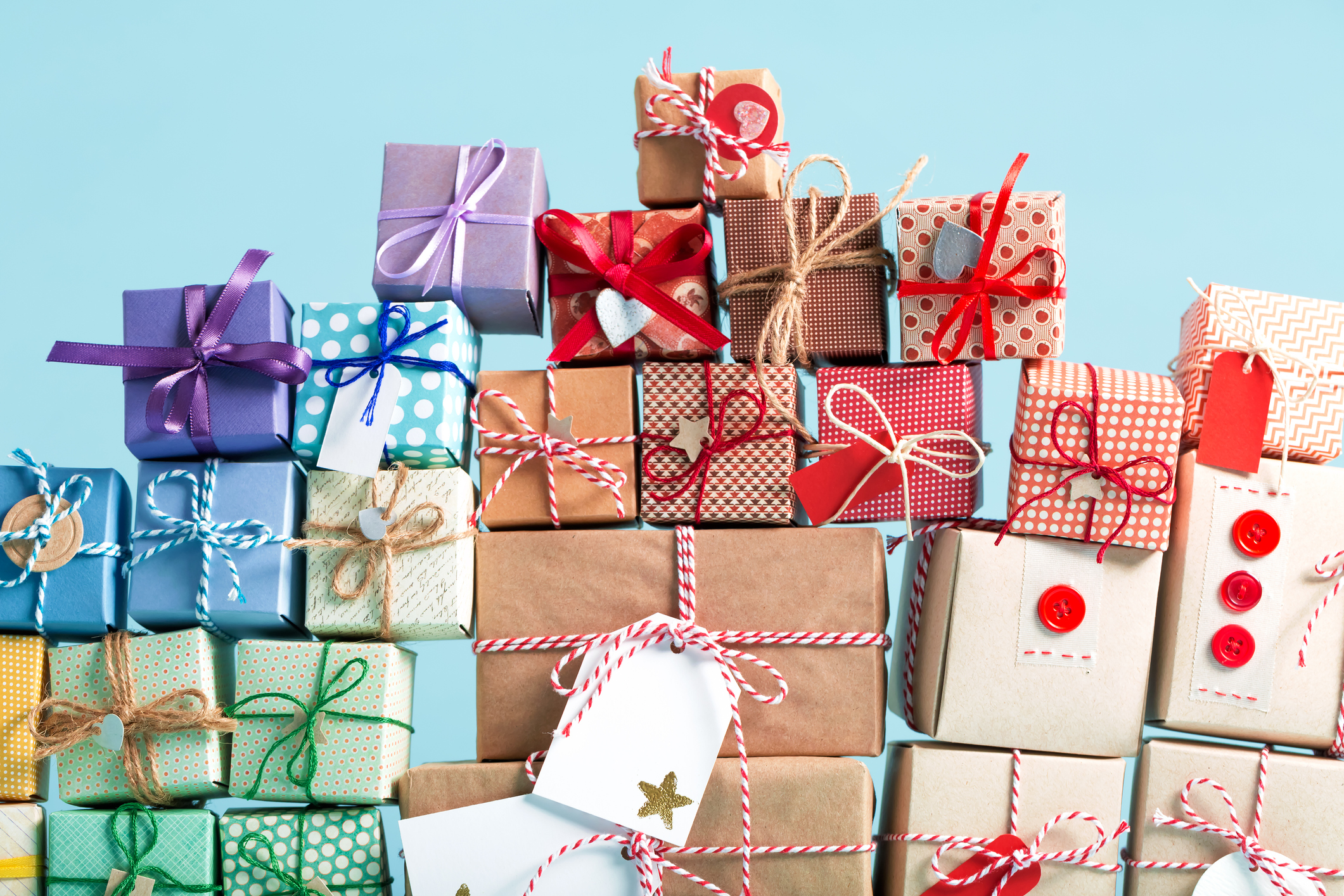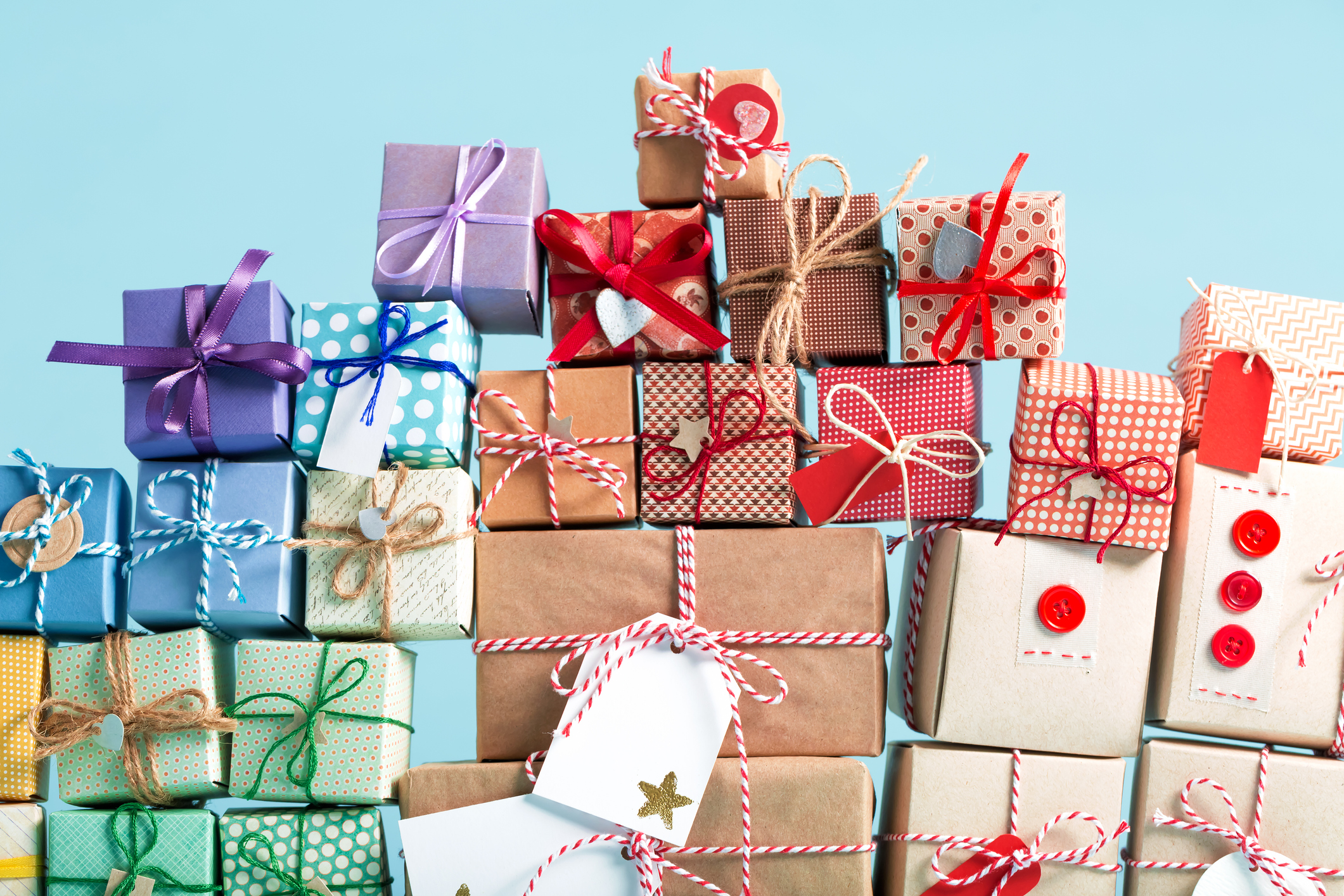 Sending a personal thank you card is not reserved for Weddings and Bat Mitzvahs. And while mailing out proper thank you notes after getting married is a must, there are other daily occasions that call for a practice in gratitude.
Here's 7 scenarios where writing a Thank You card is a must.

1. Job interview follow up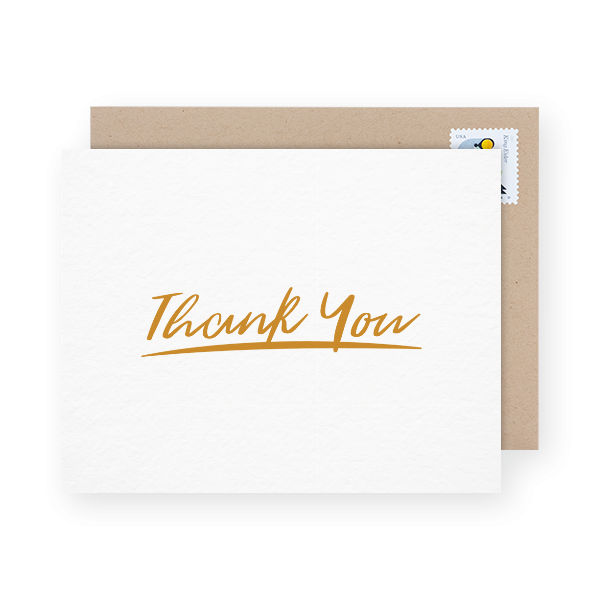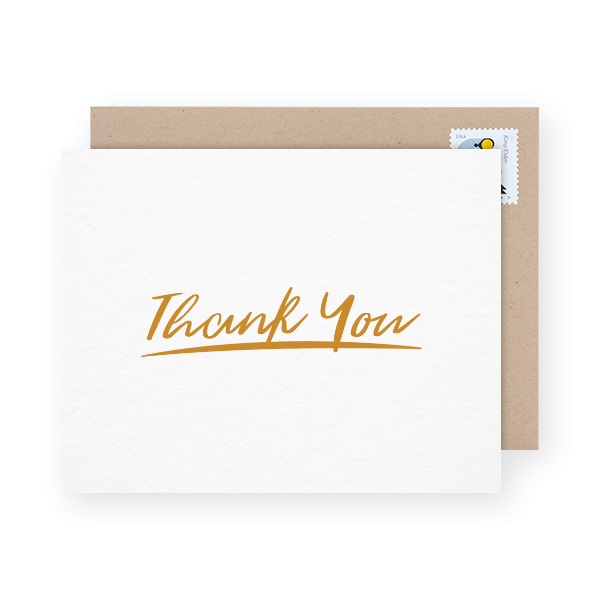 See the cards here
Hiring managers are often bombarded with hundreds of emails. So after you've just killed it at your job interview, you could take a couple of minutes to write a thank you email that will sit amongst all the others or you could do something to stand out. The hiring manager will be much more likely to notice a personal thank you note and appreciate the effort. Writing a hold-in-your-hand thank you note doesn't have to take a whole bunch of time (you could do it in like 5 minutes). But the outcome will be felt much longer.
2. Piles & piles of gifts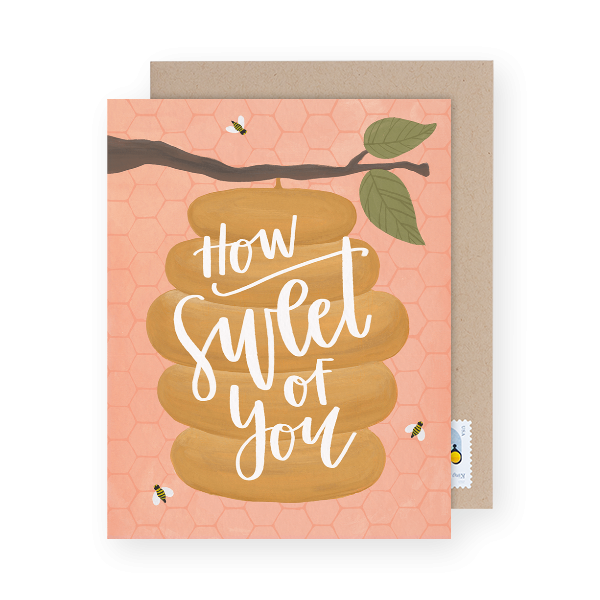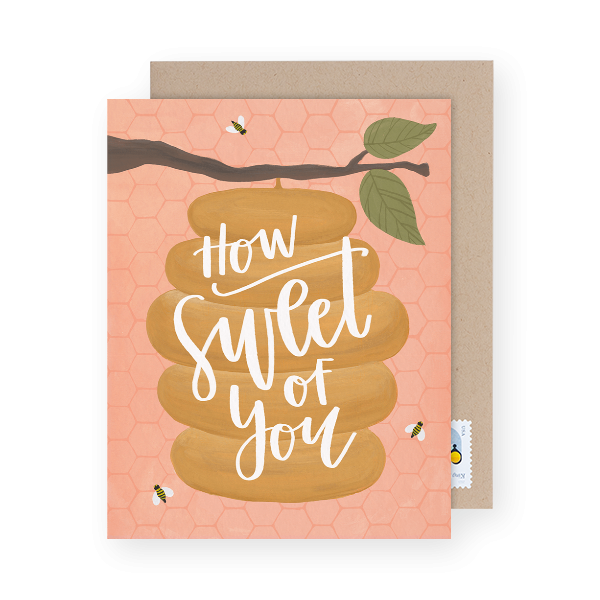 See the cards here
Did ya get hitched? Turn 16? Graduate from pre-k? Whatever. Did you just come into a large (or small) sum of gifts? You're not actually considering a mass e-mail thank you? Seriously? The gifts you just received likely took a great deal of time and effort to get to you. Your friends and family spent time thinking about what you might like, searching for the perfect gift and then spending their money to hopefully make you happy. The least you could do is take a few minutes to write a proper thank you note [see: How to Write a Thank You Note]. If nothing else, if you ever want to get gifted presents ever again — let that be your motivation for writing a thank you note.
3. Awesome neighbors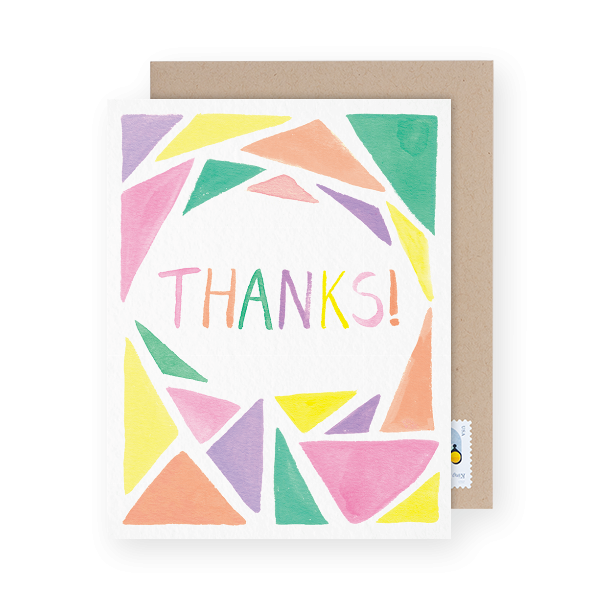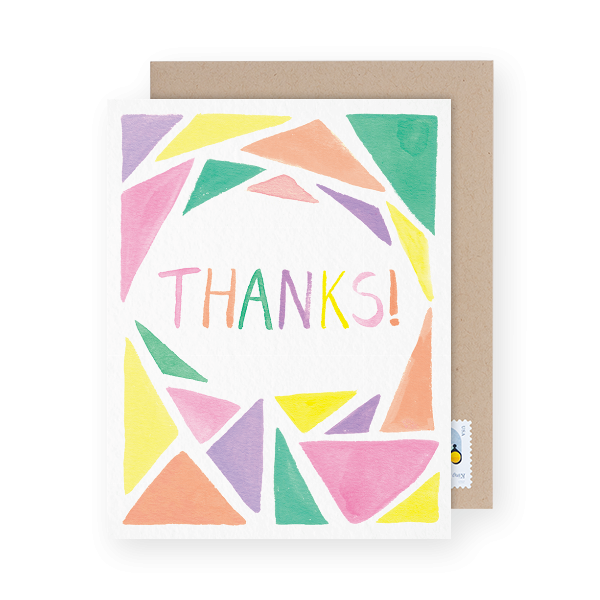 See the cards
You live in a 4th floor walk up and your 1st floor neighbor helped lug your bags of potatoes and milk jugs (or whatever) up all 4 flights of stairs. Perhaps you hosted a rather loud party and your neighbor was totally cool with it (and maybe you're hoping they'll be cool with it next weekend). Did your neighbors bake you cookies? Or a pie. Or did some other neighborly thing that you would never have thought to do? Whatever the situation — a nice thank you note will go a long way to making your neighborly bond stronger. And also making your living situation that much more comfortable.
 4. Grandma made you a pie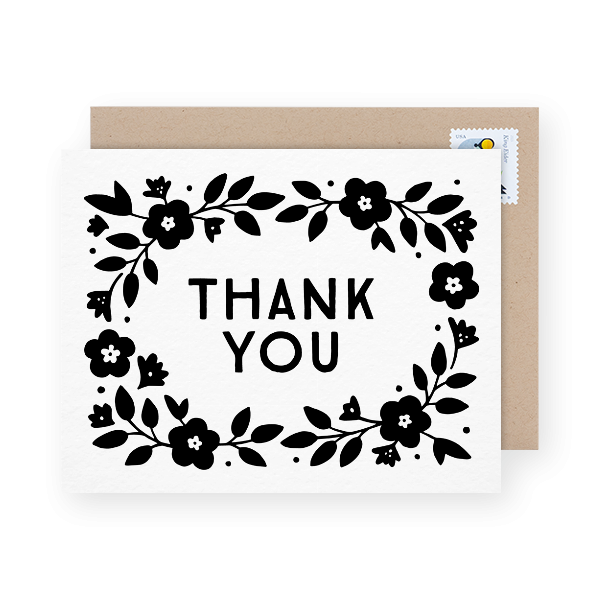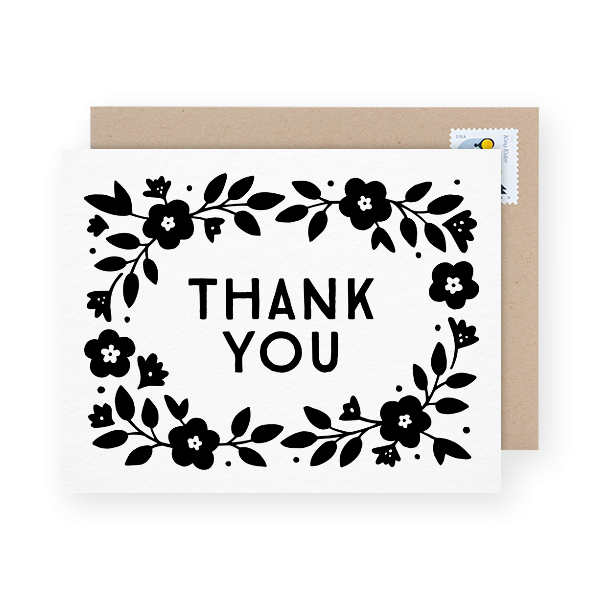 See the cards
While it may feel like grandma loves baking you pies — and she probably does — that doesn't mean she doesn't deserve a great deal of gratitude. She loves you and would probably bake you a pie every day if she could. It's your job to love the pie, your grandma (of course) and show her your love & appreciation every chance you get. Just think how much she'll love getting a nice note from you!
5. Your tour guide cousin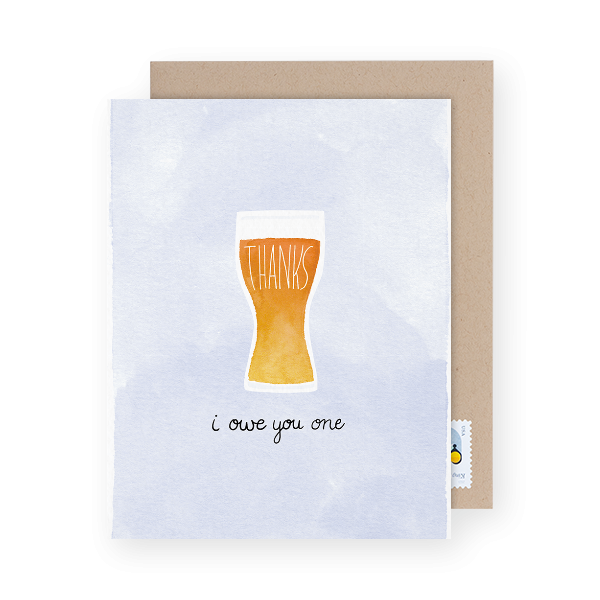 See the cards
It's your vacation, not theirs. As much as you think spending time with you while taking time off work is your family's definition of the best-week-ever, it's probably not. Taking time off work and showing you around town is costing them time and money. Make sure to thank them for their hospitality (not to mention putting up with you).
6. You turned out OK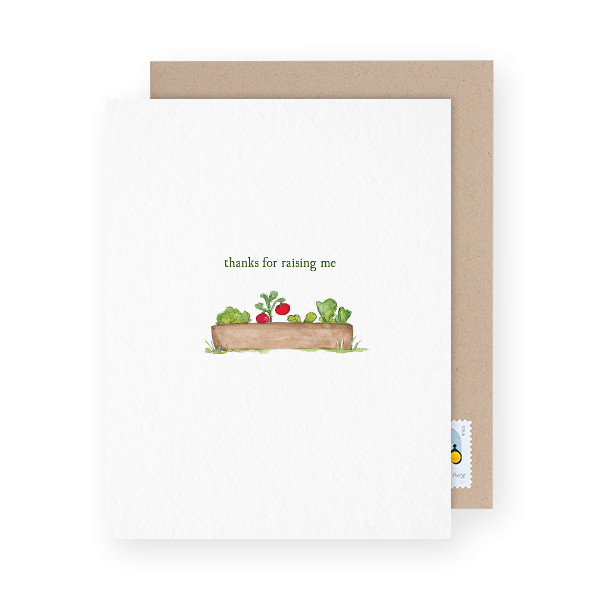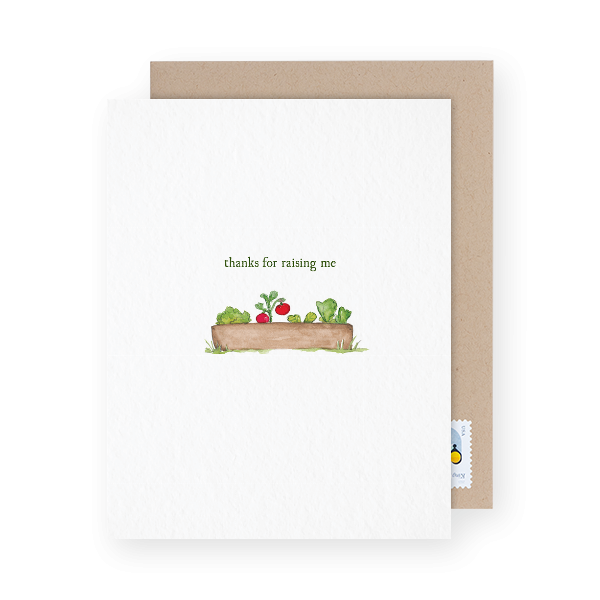 See the cards
Are you semi-functioning adult? Can you go through a whole week and have a decent life without too many hiccups? Can you make yourself food? Or maybe afford to buy food all set and ready to be eaten? Can you take care of yourself? Someone other than you is responsible. If you turned out to be a semi-awesome to mega-awesome human, the likelihood that someone had something to do with it is pretty high. Mom & Dad? Your High school algebra teacher? Uncle Jerry? Let's be honest, have you thanked them? Whoever it may be — let them know that you're glad they helped make you, you.
At the end of the day, there's really no wrong reason to send a thank you note. People will almost always appreciate a card that shows gratitude towards something they'd done. Wouldn't you love someone to randomly thank you for something?
A few tips.
If you're going to write a thank you note for something that isn't typical (which you should) — be sincere. You don't want to appear like you're making a mockery or a joke of the situation. It doesn't have to be super serious, but be sincere with your thanks.
Let the person you're thanking know what it is you're thanking them for. Be specific. This way there's no confusion what the thank you note is for and the recipient will feel oodles and oodles of goodness knowing their actions made a difference in someone's life.
Let your recipient know what you're thanking them for without composing a long letter. Keep your message short and sweet. Get to the point. They'll need to know that you're grateful and why. There's no need to go over the top — sometimes a simple 'thanks for being there' will suffice. The minute you start going overboard the message loses it's meaning.
Be sure to mail your thank you note in a timely manner. Don't wait months after the fact to mail out your note. This kind of deflates the meaning, but also better late than never.
There's really no limit on occasions where a thank you is in order.
What other occasions prompted you to write a thank you card?