Are you dreading the big task of writing out all of your wedding thank you notes — and you haven't even walked down the aisle just yet? Perhaps you're already feeling overwhelmed with the engagement thank yous you still need to write. All of your friends and family have been very generous and they all deserve a proper thank you note. But the idea of writing hundreds of thank you notes is starting to give you nightmares of giant thank you notes chasing you down a dark alley. Yikes. Stress level through the roof.
Not to worry. Wedding thank you notes don't have to take forever. And they most certainly don't have to stress you out. Getting those bad boys out of the way as soon as you've returned from the post-wedding honeymoon is so much easier than you think. Just think — you'll be able to get them finished (yes, really) in record time.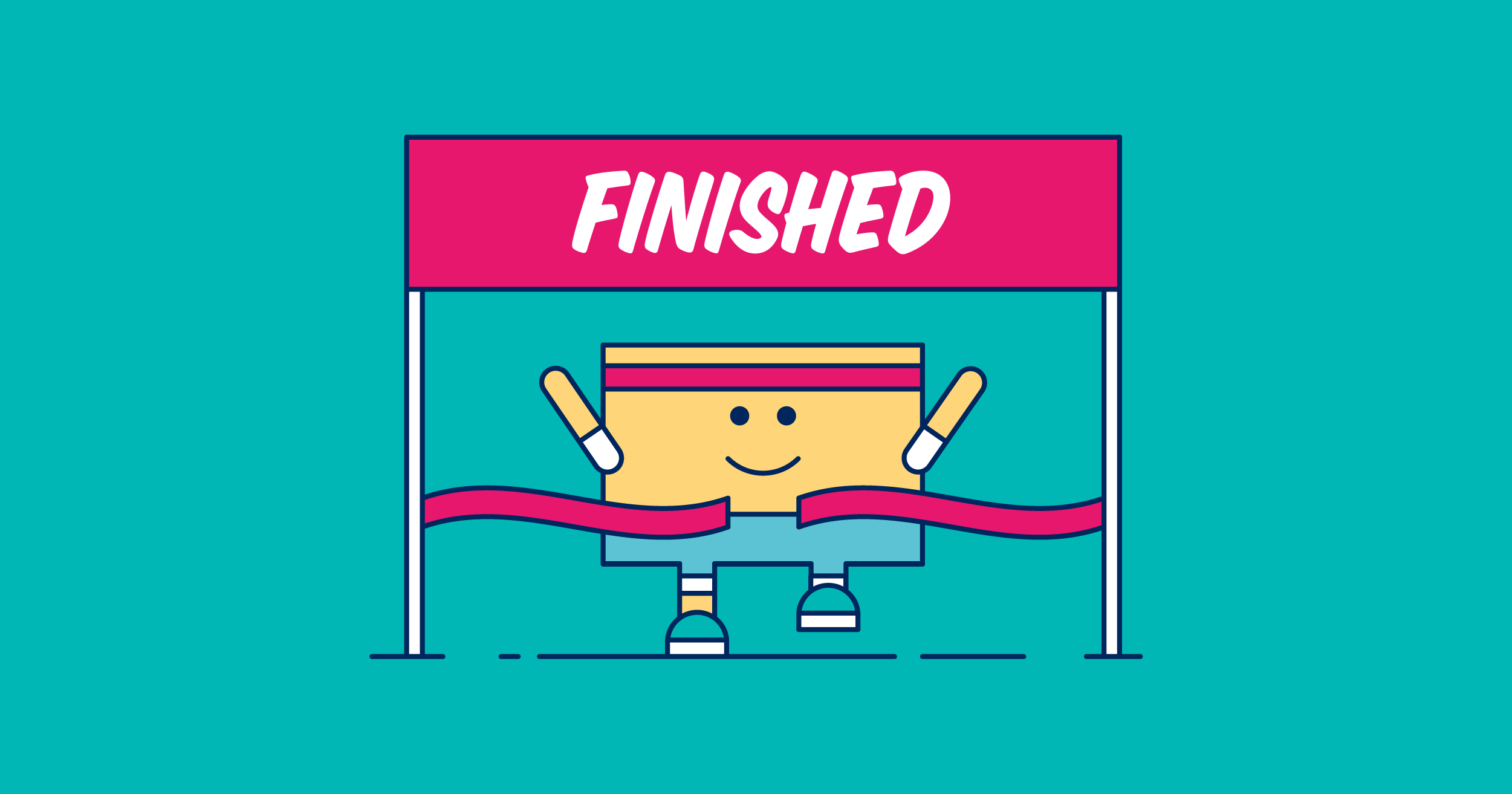 Ok, so what in the world is 'record time'. Well, this will depend on you, but you could get them all out of the way in one sitting. Depending on the amount of personalization and notes you have made ahead of time.
No, writing wedding thank you notes doesn't have to take all year. In fact, you really should get them out as soon as you get the gifts (within 3 months). Does that sound impossible? Nope. Totally possible. Postable's handy wedding thank you notes will get printed and mailed out for you. You just need to get yourself a little organized & those thank you notes will be done in record time! 
Step 1. Have your gift-giving guest list ready 
If you used Postable to collect your wedding addresses (and to send your save the dates) then your Postable address book will already have your guest list. If not, you can easily import a spreadsheet. 
Don't have your free Postable account? It's cool, we can still be friends. Sign up here.
[Pro tip: As your wedding gifts are flowing in, take a quick moment to jot down the names of the people who've gifted you something along with their gifts. This way it will be easy to know who to thank for what.]
Step 2. Say Thanks! 
Choose one of Postable's delightful wedding thank you note designs. Pick a colorful thank you design by one of our incredible artists. You can even use one of the hundreds of beautiful wedding photos you've been dying to share with a photo wedding thank you card!
Use our handy Carbon Copy tool to create a simple generic message and apply it to all your cards at once. Then, go back into each individual card and personalize it further. This is where your notes on who gave you what will come in handy. Use this to mention the gift in the personalize message and make sure to let them know why you're appreciative.
Don't forget to play around with Postable's selection of delightful handwritten fonts. We won't tell, nobody has to know 😉
Not sure what to write? We've made The Ultimate Guide on How to Write a Thank You Note just for you. 
Step 3. Sit back, relax & enjoy! 
The only thing left to do is click the big green checkout button. Postable will print, address & mail all your wedding thank you notes for you. No fuss. No muss. 
Can we all agree that writing your wedding thank you notes doesn't have to take forever? And this seemingly daunting task can actually be quite fun — who doesn't love to give thanks?! Still feeling like your first wedding anniversary will come and go before you get your thank yous in the mail? Well first things first, you just have to start. And with our handy little method, your chances of writing and getting all of your thank yous into the mail in one day is pretty high. One day. Now doesn't that sound delightful?
So while you sit pondering on whether or not you'll start (and finish) your wedding thank you notes, here are a few things to remember…
Don't let procrastination win!

We all know how fun it can be to ignore things on our to do lists. Writing wedding thank you notes is one of those tasks that are way better attended to rather than placed aside. The longer you wait, the less potent the thank you card will seem. You don't want your friends and family to think you didn't love their generosity.
Avoid spelling errors.

You don't want your personal thank you message to be overlooked by the fact that you misspelled your recipient's name. Take a glance over your guest list before importing it into your Postable address book and make sure everything is accurate. Better yet, have someone close with the wedding guests look over the list as well. A good way to double check spelling is do a little investigative work on social media — double check the spelling you have on your list matches what's on Facebook.
Thank those that were helpful.

Giving thanks for all the gifts is obvious, but what about saying thanks to those people that were instrumental in making your wedding day the magical celebration you had hoped for. Everyone from the wedding planners, to DJs and photographers — yes, you've paid these people, but if they went above and beyond it's always nice to say thanks. Don't forget close friends and family members that went above and beyond to make sure things went as smoothly as possible for you. Make sure to show your appreciation for these people as well.
 Now that you're properly equipped all the tips you'll ever need to finish your notes in record time (and we really do mean that), what are you waiting for? It's now or never — and we really hope it's now because not sending your wedding thank yous is not a good idea for obvious reasons. 
So the question really is — what are you waiting for? Send your wedding thank you notes now.