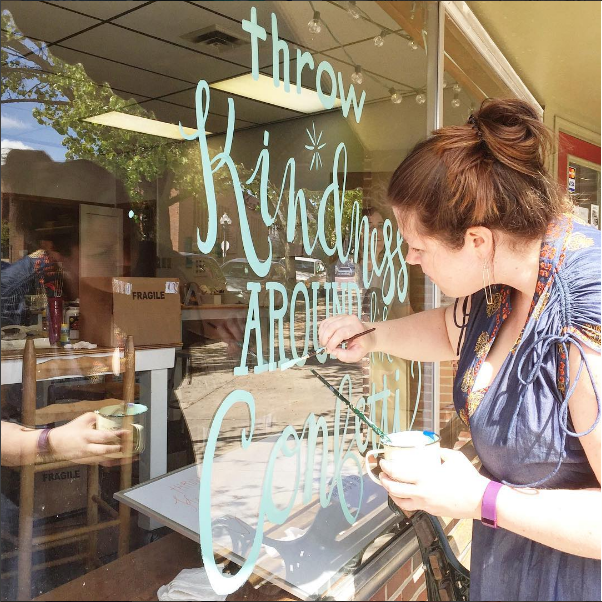 images from Beth's & 1canoe2's Instagram.
1canoe2 letterpress is the stuff dreams are made of – Carrie and Beth are childhood friends who always loved to draw. Now the two are all grown-up and work together as professional illustrators, designers and printers. The name 1canoe2 comes from years of the two dreaming up big ideas around a campfire and floating down a spring-fed Missouri river in a canoe. One canoe, two girls. One canoe, two.
1. What's your favorite book?
Little House on the Prairie (no…seriously.)
2.Favorite movie?
Steel Magnolias
3.Favorite TV show?
Breaking Bad

4.Favorite song?
What Becomes of the Brokenhearted
5.Favorite food?
Garlic bread
6.Drink of choice?
Gin & Tonic
7.Go-to karaoke song?
Currently: Girl Crush
8.When did you realize you wanted to be a designer?
Since reading the Sweet Valley Twins books in the early nineties. The mom was an interior designer and I thought that was awesome. I just pivoted a bit to do graphic design.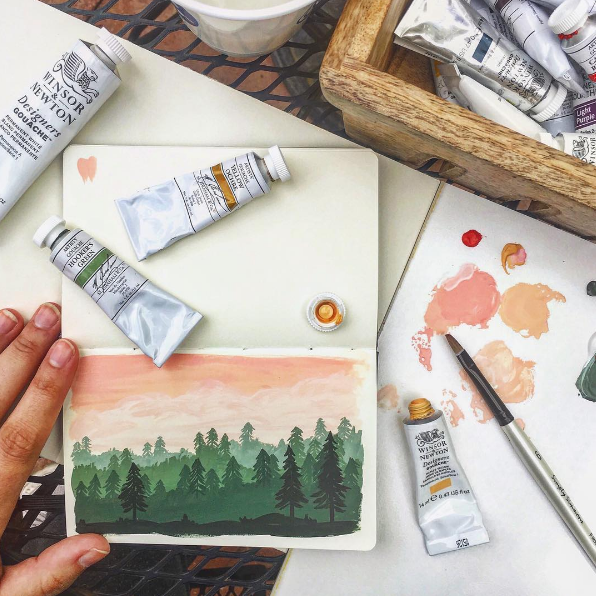 9.Did you go to design school or teach yourself?
Both
10.If you had to describe your style with only three words what would they be?
Denim, colorful, happy
11.When did you start your company?
2009
12.Where is your studio located?
Fulton, Missouri, USA
13.What's your favorite card of yours on Postable?
The Blue Ribbon Birthday.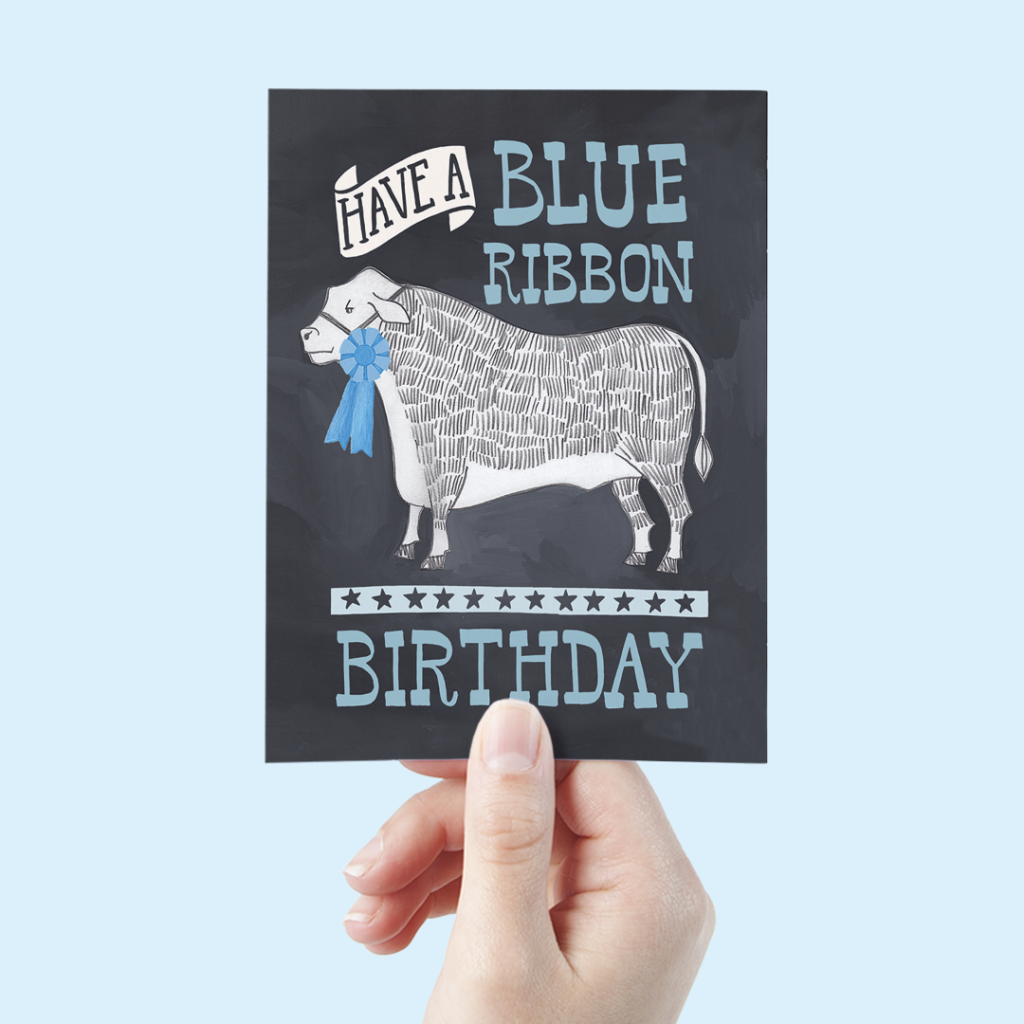 14.What artists, past or present, inspire your work?
William Morris is one of my favorites. I also really love Joseph Cornell and Wayne Thiebaud
15.If you had to choose a spirit animal what would it be and why?
I don't really like animals.
16.When was the last time you laughed really hard and why?
I love to laugh. So much that I can't think of a specific funny thing, but it probably has something to do with my husband and his famous "t-rex" dance move.
17.How would you spend your dream Saturday?
Get up early and do some drawing or painting, walk downtown to lunch with my family, buy a book at the local bookstore, check in on the 1canoe2 retail shop, swing on our front porch with a book, have friends over to grill out in our backyard.
18.If you weren't allowed to work for 12 months, what would you do?
Go completely bonkers. I was down and out for a while this summer and after about 6 days off my feet I started to lose it. But if I had my health and wealth, I'd travel all over Europe and Asia.
19.If you could live anywhere in the world where would it be?
Pienza, Italy, or anywhere in the Rocky Mountains.
20.Was this questionnaire too long?
Nope!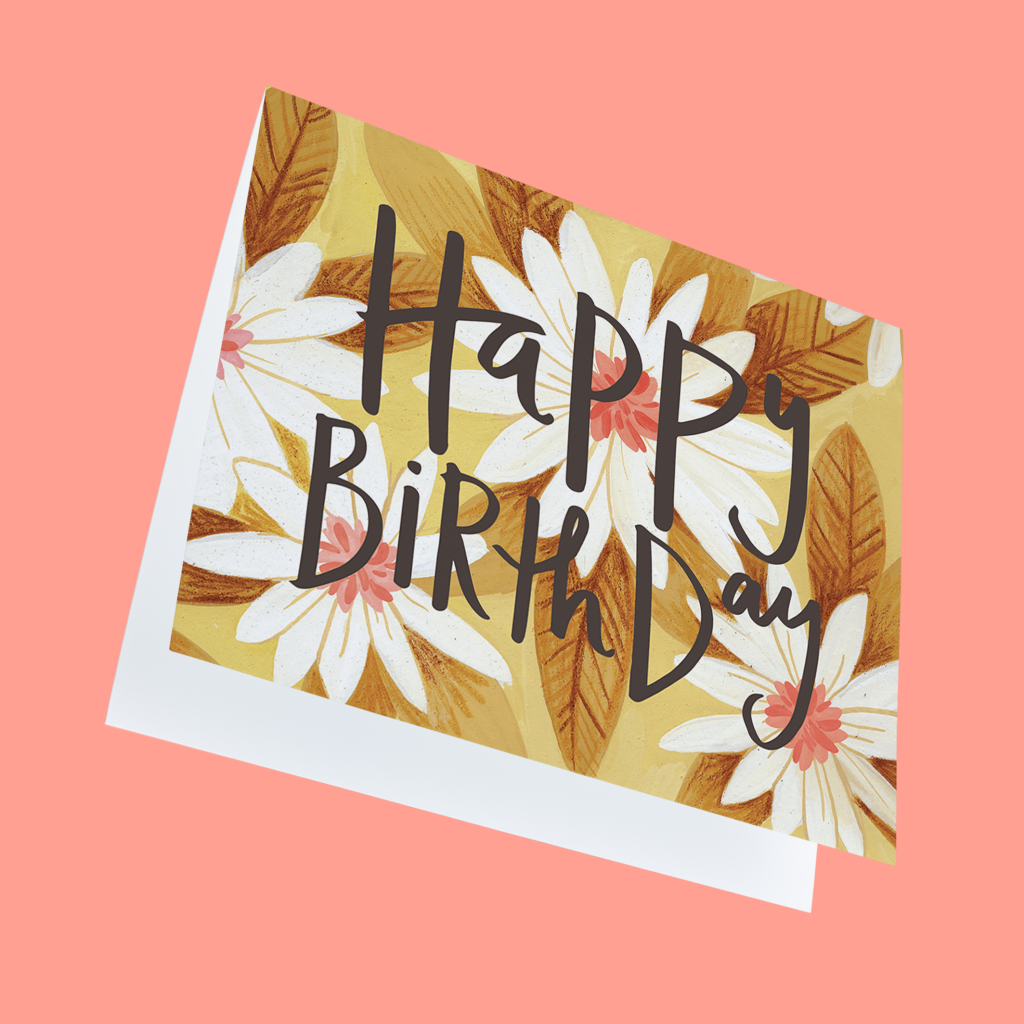 Check out all of One Canoe Two's cards and send one now.