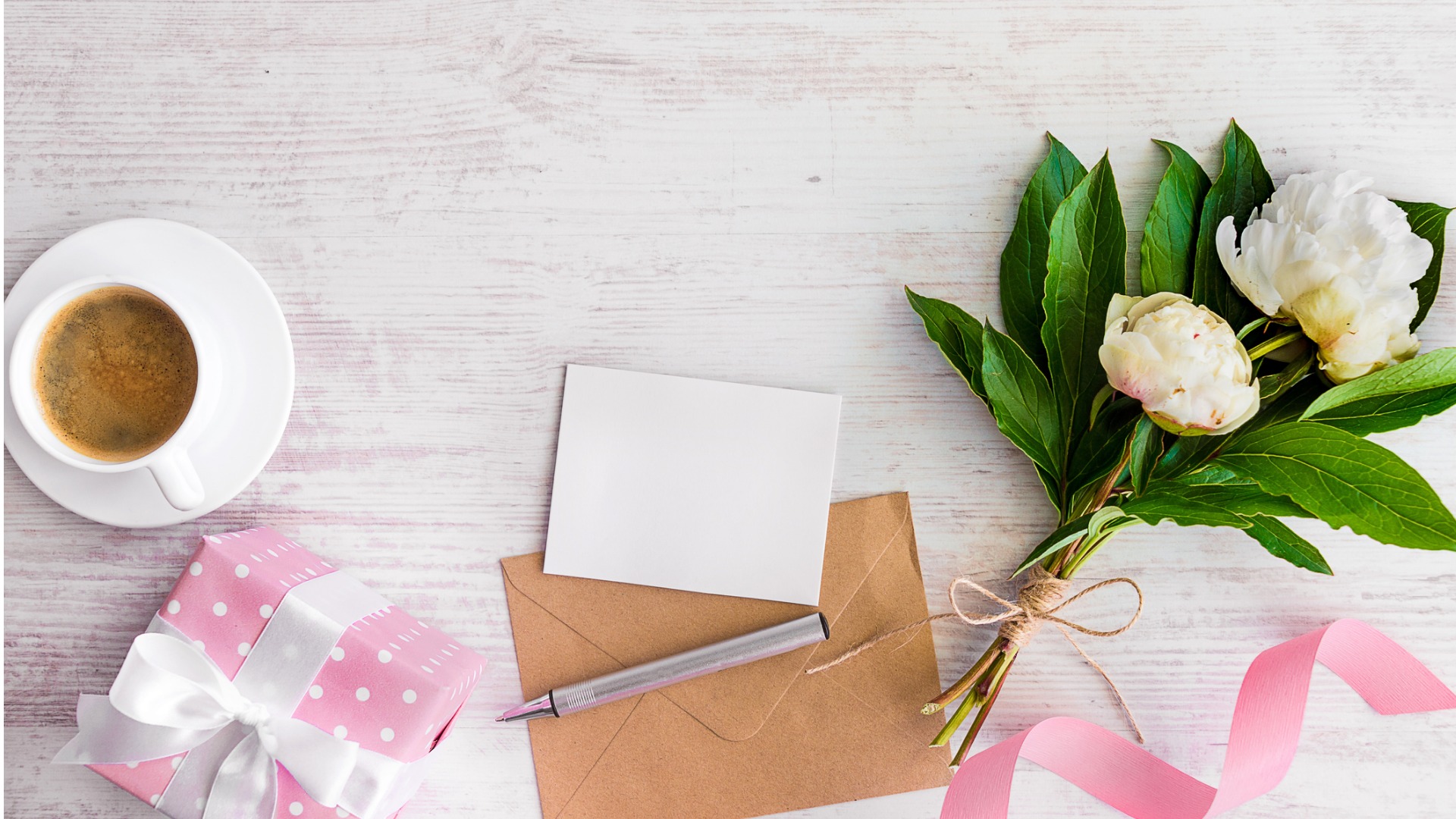 You've spent the same amount of time thinking about sending out your wedding thank you notes as you have not sending them. And the result? You still haven't mailed them out. It's ok, don't be so hard on yourself. Life gets in the way — we totally get it. Mailing those bad boys out in a timely manner — while important — is tough. The thing is, the folks who spent time, effort and money on gifting you and your new spouse that special wedding gift still deserve a thank you note.
Better late than never.
Months may have passed since you tied the knot, but you still have the chance to mail out your wedding thank you notes. The thing to remember — just get them done asap.
Don't keep putting them off now that they're already going to be late. Put aside some time in your week [this week] and make it happen. Knock them all out at once. You'll feel SO much better and your friends and family will appreciate knowing their gift didn't go unnoticed. Don't worry so much about how late they are and just get them done now.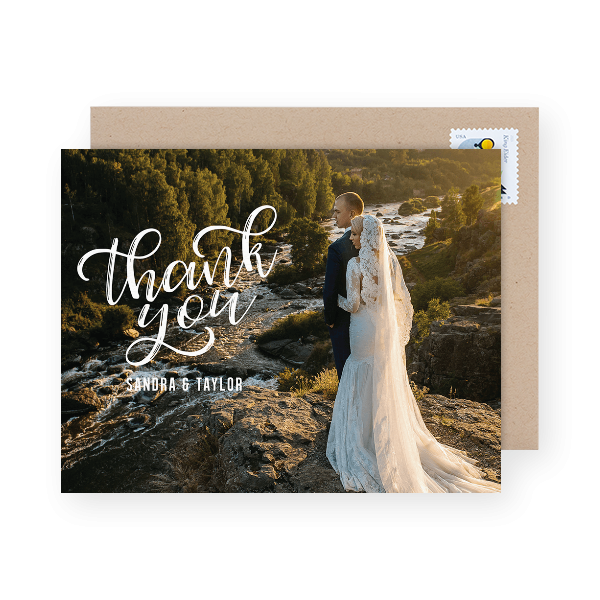 The good news?
Postable — hey, that's us! — can help make this whole process a lot easier. You can write and mail all of your late (or not-so-late) wedding thank you notes without leaving your couch or computer. We'll print, address and mail your personalized notes for you. AND you can complete the whole task in the fraction of the time.
Your guests will receive beautiful custom wedding thank you notes with a lovely handwritten font (that you chose) and you wouldn't need to spend a whole weekend writing, addressing and stamping them.
Yes, really.
However you decide to take care of these very important thank yous, you'll probably want to address the fact that they're late. But how?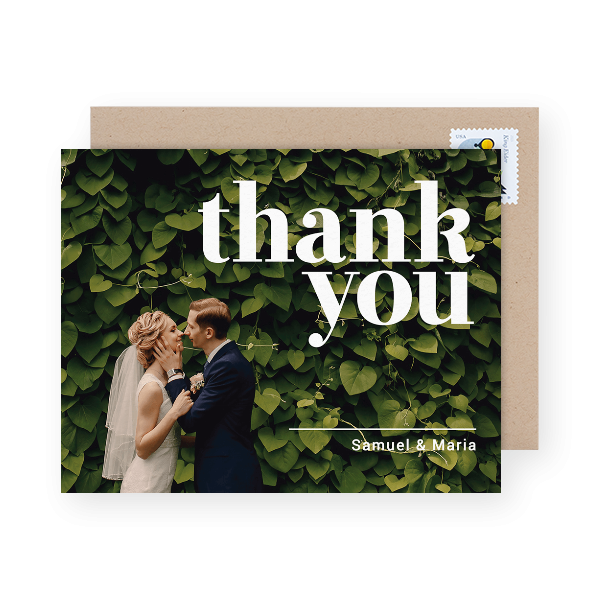 What to Say in Late Wedding Thank Notes?
The messaging in regular wedding thank you notes still applies here, you'll just have to add one extra item: a short apology.
Now, don't take this opportunity to write a novel about how busy life has gotten with married life or how sorry you are that the notes are late. Keep your apology short and sweet — just like the rest of the message.
Here's all the things to include:
Salutation
The actual 'thank you'
The short 'sorry'
One specific detail about the gift
Look ahead
Another 'thank you'
Sign off
Here's a sample with all of these items put together into a succinct and lovely message:
Dear Ken & Mary,

Thank you so much for the blender. We're sorry it's taken this long to get this note to you. We've been smoothie-making machines for months; feeling great! Would love to have you over for brunch soon. We're so grateful for your generosity.

With love,
John & Lucy
Remember — always keep your messages short and sweet, write with sincerity and spell check names.
Want more insight and wording examples on what to say in your late thank you notes? Check out our Ultimate Guide to Writing Thank You Notes.
Ready to write your late wedding thank you notes?
Start here