Hooray, you're engaged! There was a ring, maybe some rose petals, possibly a flash mob and most importantly, someone said "Yes!" Engagements are so exciting! When all the electricity has died down a bit and it's time to start planning your wedding you'll have so many different avenues to maneuver like who to invite, who not to invite, when to invite them and so on. We're big believers that planning weddings shouldn't have to be such a mystical pain in the ass. So we thought we'd give you some insight into the Do's and Don'ts of sending out your wedding invites and save the dates.
If you're still stuck on the etiquette acceptable for wedding invitations, here is a list of our wedding DOs and DON'Ts for your wedding invitations and save the dates to avoid making any major etiquette mishaps.
DO send Save the Dates.
When? 6 to 9 months before the wedding OR 9 months to 1 year before if it's a destination wedding.
Save the dates are a great way to share your upcoming nuptials with your friends and family and give them a heads up about the big day. If you're planning a destination wedding or an event where most of your guests will be coming in from out of town, be sure to give them enough time to plan accordingly. Besides having to buy tickets in advance, they'll need to give notice at work and make plans for the kids. They should include your names, the date and the location (at least the city and the state, the venue is optional) of the wedding.
[See: When Should You Send out Save the Dates & Other Mail]
DON'T send a Save the Date to someone you're not planning on inviting. 
This should go without saying, but don't send wedding save the dates to people that aren't actually invited.
Think of these are the part I to a part II invitation series. Make sense? If someone receives a wedding save the date, they're safe to assume that they'll also get an invite. So be sure not to hurt anyone's feelings by avoiding this situation altogether.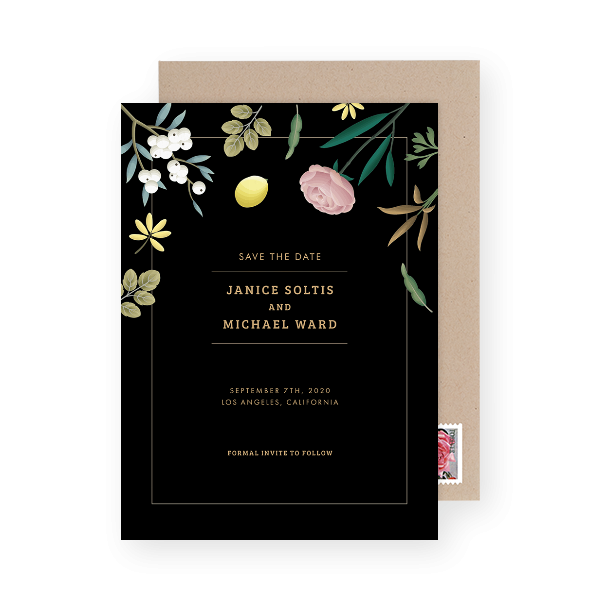 DO send your invites out in time.
About 6-8 weeks before the wedding is an ideal time to send out your invites.
You should already have all the major details ironed out so there shouldn't be any issues getting these out by this time. If you're planning a destination wedding, think 2 or 3 months in advance to give your guests all the info well ahead of time. These will also serve as reminders to make all the necessary plans for people who've been putting these tasks off.
DON'T have typos. 
Seriously, check your save the dates and wedding invites like a million times before giving the go-ahead for printing/producing. Once they're out for printing there's very little that can be done. Re-sending new save the dates or wedding invites isn't ideal.
DO be clear about who is invited. 
Are the kids invited or do you plan on hosting a kid-free wedding?
When sending out your invitations, make sure to address them exactly to who you are inviting. "The Johnson Family" means kids. "Mr. & Mrs. Johnson" means just the parents. If you don't want to leave this up to interpretation, note your preference on your wedding website with the rest of your wedding information.
DON'T rely on people not showing up.  
Because they definitely will.
If you intend on inviting people just as a nice gesture — assuming they won't be able to make it anyway. There's a good chance, you'll end up with one too many guests.
Finalize your guest list and be sure you actually want these folks at your big celebration. Assume these people will all show up until you get the RSVPs.

DO set a deadline for RSVPs.
To account for MIA guests, make responses due a week or two before you need to give your caterer a final headcount. This way when it's time to remind your guests, they'll feel a bigger sense of urgency (seeing as how it's past the RSVP date) and you've given yourself a little leeway.
[Here are some tips for how to gently remind people to RSVP on time.]
DON'T include your wedding registry info on your invitations. 
It's just not the place. You can let guests know where you are registered via your wedding website or the bridal shower invite.
DO include a wedding website.
This can be a great place to give your guests all the extra details that a wedding invite simply doesn't have space for. Loading your invites with additional details is not ideal. You can include helpful maps, hotel and travel info for out-of-town guests on your wedding website. Your guests will appreciate your thoughtfulness and you won't have to field 20 different calls about where the closest Sheraton is.
DON'T freak out about your wedding because of this list.
There are so many lists in your future… Take it step by step. You'll probably be pinning (and at some point reading) about a million more 'How to's' posts in your wedding planning future. Really, no need to freak out. At the end of the day, this should be the most exciting time in your life so all these lists are really just suggestions. Try to enjoy and do your wedding your way.
Take a big breath and have fun! Need help staying calm?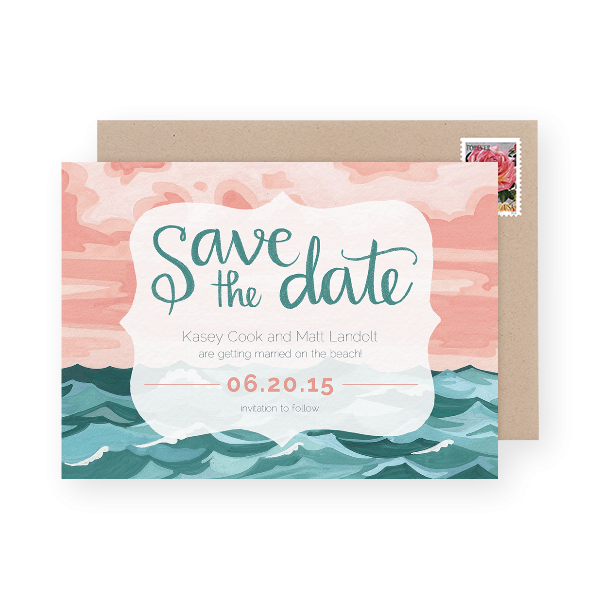 So, who's excited to get married?
Let Postable help make your wedding planning life easier.
With all of that said, Postable can help take some of the wedding planning weight off of your shoulders. Gather your guest's mailing addresses, send out your save the dates and wedding invites — all in a matter of minutes and without ever leaving your couch. Seriously, the easiest part of planning your wedding. Then there's the part where you can write all of your wedding thank you notes without developing carpal tunnel.