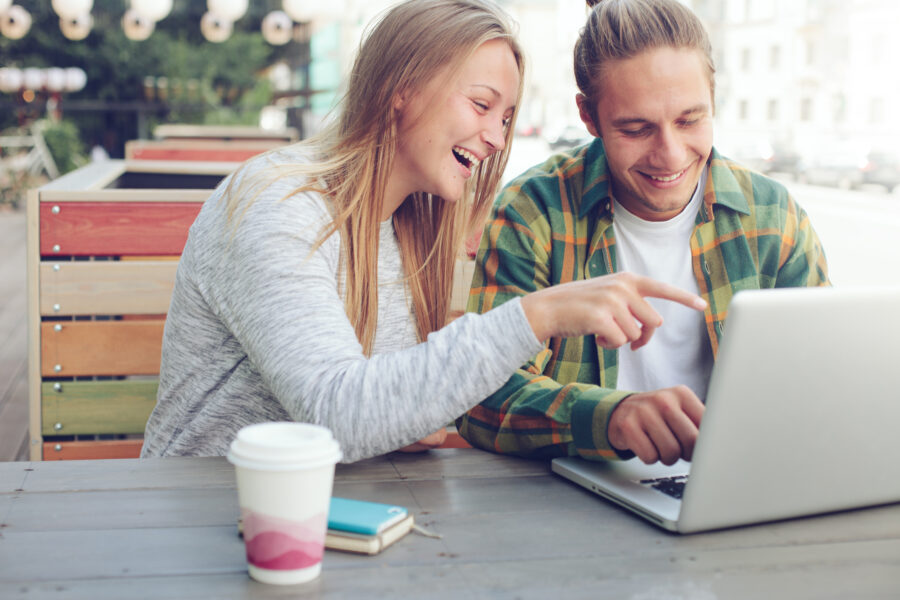 What to put on your wedding website will all make sense in just a few short minutes. We've outlined everything you'll want to keep in mind as you create the online portal for your wedding guests. Don't worry, it's not as involved or complicated as it sounds. So shake off the wedding planning jitters (we know the whole process can feel overwhelming and stressful) and try to enjoy yourself. We'll give you some recommendations on what you can include, but as with everything else these etiquette tips are just suggestions. This is your wedding. Make it yours. Do as you wish and have fun with it!
If having a great wedding website makes you all fuzzy inside, then great! But try to avoid getting wrapped up in all the drama of having a greatest-ever wedding website — especially if your tech interests are nonexistent. Be honest with yourself and put in just the right amount of effort.
If you do choose to make a wedding website, it can serve as a really great informative tool for your guests. Even if some of the more elderly folks on your guest list may not visit, it can be super helpful for everyone else. 
Send your save the dates and wedding invites in minutes. Postable will print, address, and mail em' for you.
In this article:
How should you tell your guests about your wedding website?
You can of course message, call or share the link to your website with your guests. And there's a chance some of them will ask you about it regardless of how you initially tell them. You can also include your wedding website URL on your wedding invites, but do so in a way that doesn't seem out of place or distracting.
This wedding invitation is an example of how you can add the site. Giving them a reason to visit your wedding website is also a great way to encourage them to take a look.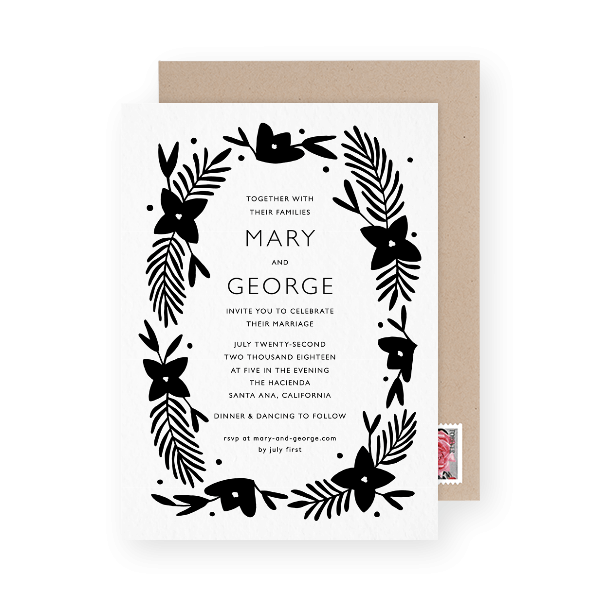 ​​
What to include on your wedding website.
OK now to the main show… Here are 13 things you should put on your wedding website.
1. Introduction and outline of the wedding
The homepage should reflect the theme of your wedding while briefly introducing the purpose of the site since this will be the first thing people see. Provide links to the sections on your wedding website your guests can quickly jump to (like the 'in this article' portion above). This is also a good place to show gratitude by writing a few words of thanks to your guests for being involved in your big day. Keep it light on the words and heavier on the photos (people tend to be far more visual).
2. About us and our love story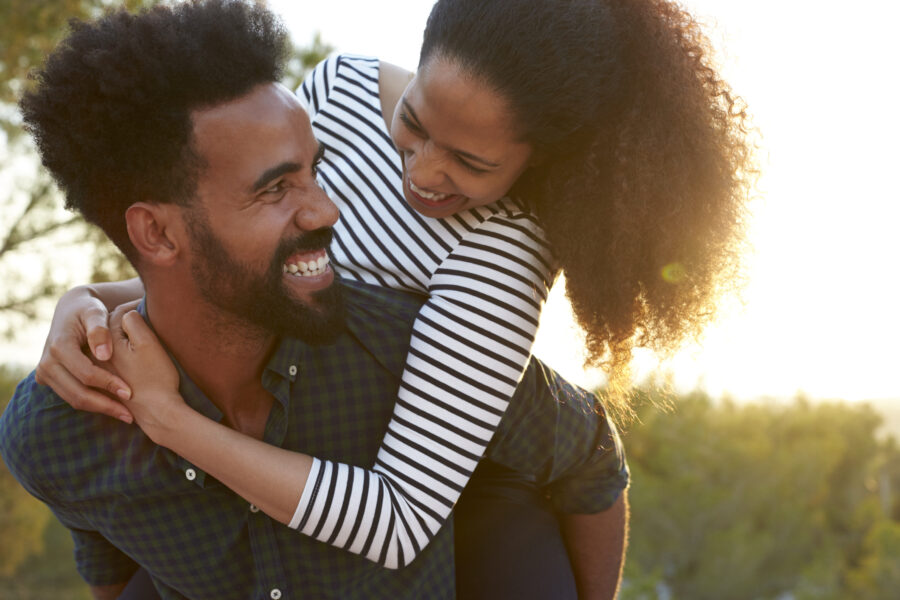 While this may seem redundant (it's not like you're inviting strangers), but sharing your 'How We Met' story on your wedding website is still a good idea. It's a neat way to introduce the couple to the 'plus ones' or anyone who may only know one side of the aisle. Also, keep in mind that your guests are all coming from varying degrees of knowledge of the two of you. If they're special enough to join you for your wedding day, you'll want them to have some idea of where it all began. Including some background on how you met and the proposal will give your guests a way to connect to the two of you.
3. The wedding schedule
Whether your wedding is a one day event, a whole weekend, or even a week make sure to include a detailed and informative timeline of all the festivities. Keep it clean and organized, but do include all the information.
Starting times and locations (with details if needed) to all the festivities are super useful to include. Beyond being helpful to your guests, it'll keep you from having to answer the same questions over and over again to the bundles of guests who've misplaced their wedding invites.
Include the locations to the following for the day of:
Ceremony (venue, address, start time, directions)
Cocktail Hour (venue, address, start time, directions if applicable) – Not all cocktail hours are actually an hour long.
Reception (venue, address, start time, end time, directions if applicable) – Same hotel, but a different ballroom? Be specific.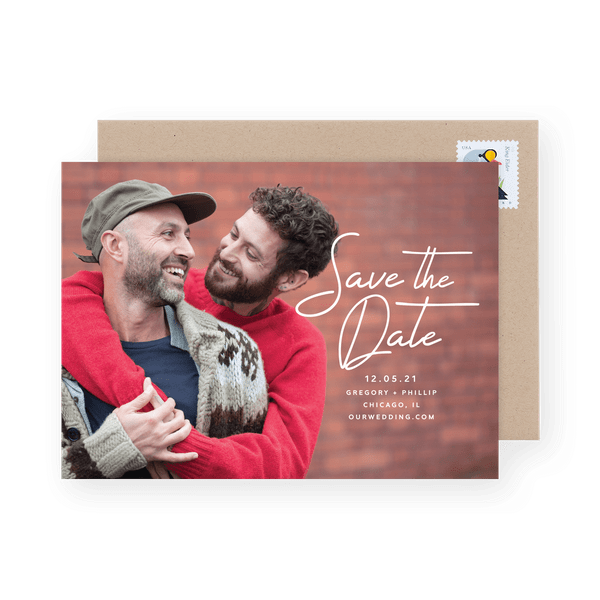 If you're hosting a wedding weekend with events taking place throughout then make sure to include information for those events as well (do avoid any exclusive gatherings where someone may not be invited).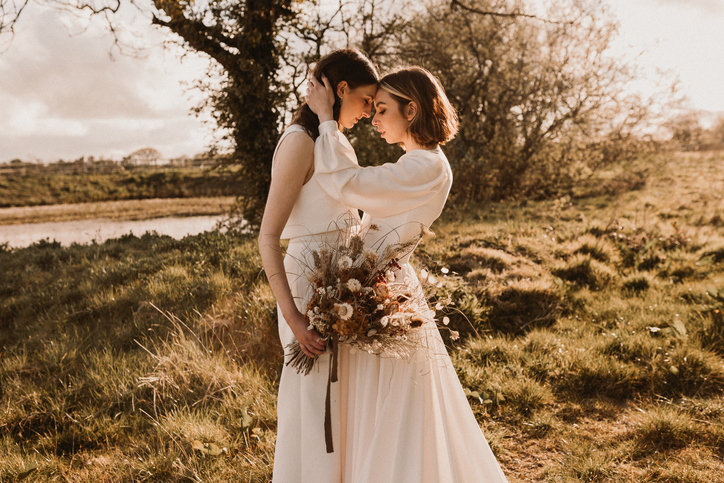 4. Your wedding registry
You don't want to include your wedding registries on your wedding invites, but placing the information on your wedding website is totally acceptable (not to mention helpful). Your guests will be pleased if you embed a link to your registry to save them the legwork. Try not to include too much instruction when it comes to gifts, but providing the right amount of information is still necessary – it will vary depending on your needs.
Sample text:
"We are so extremely excited that you will be joining us this fall for our wedding day. As you may know, we have already established a lovely home for ourselves and have all the house-things we'll ever need. Your attendance to our wedding is the greatest gift we could ever want, but for those that have shown interest in a gift offering to celebrate the occasion a registry has been set up."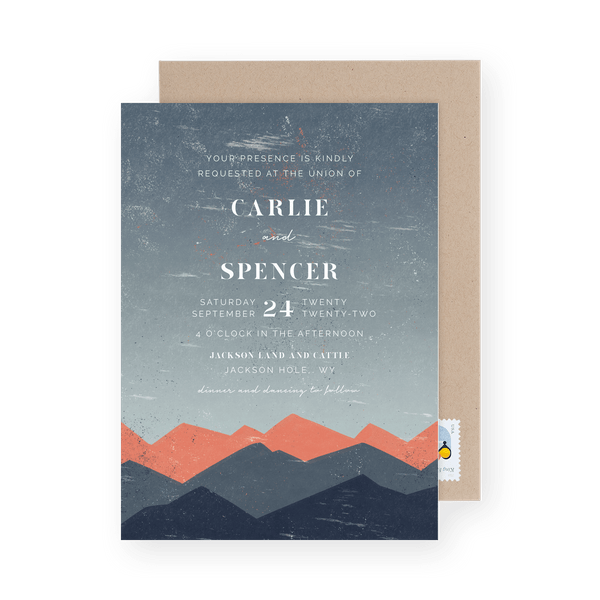 5. The RSVPs
Many wedding websites provide a RSVP tracking tool. Use it. You'll thank yourself later. This tool will come in handy for most of your guests. Even if some of the tech-illiterate guests may still end up texting, calling, or snail-mailing their RSVPs in, you'll still save yourself a great deal of time by including the option to RSVP online.
And if you're not getting the responses you need, we've got some tips on how to nudge your guests for RSVPs.
6. Special announcements
This is your special day and you can absolutely ask your guests for something special if you want to! The key is to make sure to state your request (aka demands) clearly and nicely. It's your day, but you probably want to stay away from sounding like a dictator.
Some special announcements may include having an unplugged or an adults-only wedding. Both of which may be hard to swallow for some guests. Perhaps you'd love your guests to take all the photos and include a special hashtag on social media. This section would be the place to do it. Add any other special announcements you may have for your wedding here.
A few tips for adding these special announcements into your wedding website:
Unplugged Wedding
Wedding photographers have long abhorred the advent of the cell phone photo. If you intend on spending money on a professional photographer, you may want to consider an unplugged wedding. This will help to avoid having your guests' cellphones in the middle of your perfect first-kiss photo or your uncle Bob asking to take a zillion snaps while your photographer sits idly by. Assure your guests that you'll share your professional photos to help alleviate their photo-less anxieties and ask them nicely (but oh so sternly) to refrain from taking any photos or videos during your big day. Giving a short explanation on how important this is to the two of you will really drive this point home and hopefully give you the unplugged wedding you want.
Adults-only Wedding
It's OK to ask for what you want for your wedding. It is your day, afterall. Just be mindful of how feasible your request may be for your guests. If you'd like to keep your special day a mature gathering make sure to let your guests know as soon as possible. Those with children will need to make arrangements as soon as possible. Keep in mind that with this request, some guests may not be able to attend (childcare isn't always accessible to everyone). A great way to assure this isn't the case is to provide childcare during your big day so the kids can have their own fun while the adults are gathering. Including all of these details on your wedding website will provide your guests with the information they need to make the proper arrangements.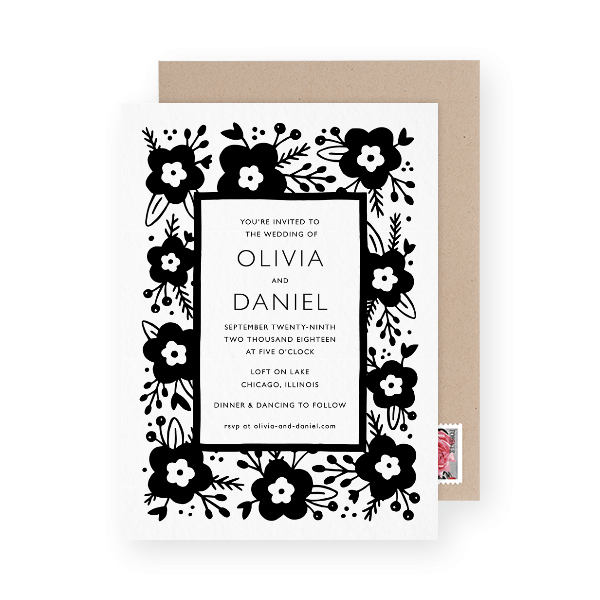 7. Insider information that will help inform your guests
Not all weddings are created the same. Providing your guests with insider information will help them to prepare accordingly and ensure that everyone has a great time. A few examples of what insider information would look like:
Anything out of the ordinary. A full hour ceremony with boho crossed leg seating-only is something your guests should know about ahead of time.
Cash bar at the reception? It would suck to come cashless.
Weather or climate details that may not be obvious.
Remember, give information not instruction. Ex. "The lake near the gazebo brings a cold breeze once the sun goes down, you may get a tad chilly without a light cover."
8. Info on getting around town
If the location of your wedding requires many of your guests to fly in from out of town, providing enough information is key. If you're hosting a destination wedding or the location is a sought after vacay spot then it's possible many of your guests will spend the weekend or even the week hanging around. Do your best to provide them with everything they need to have a great time. 
Hotel/lodging information – Try to give a few options.
How to get around – Does this area have good public transportation or is waiting for the bus a total nightmare? Should they just rent a car as soon as they get to town or will the train be more than sufficient? Is 10th avenue closed off for the week of the wedding? Etc.
Where to eat /what to do – Go ahead, share your favorite taco spot. If there's something special that most tourists overlook, add it.
9. Dress code details
If you've included a short line on your wedding invites about the proper attire (black tie), that's great. However, if you're planning something a bit more elaborate or unique (for example neutral colors only) be sure to include this information on your wedding website.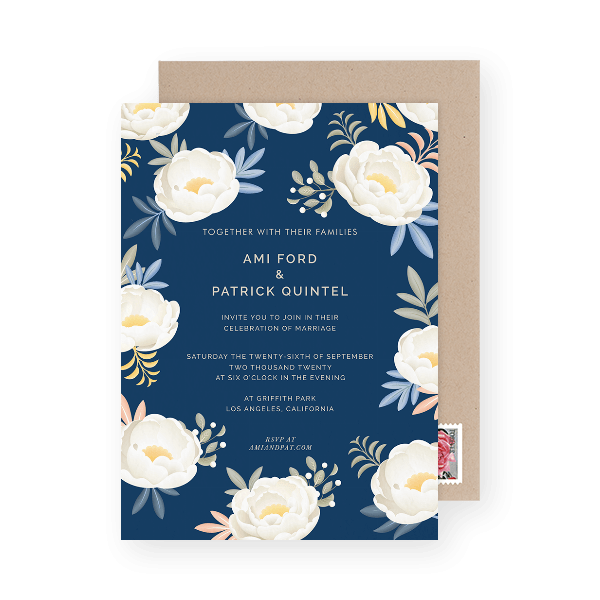 As with everything else, make sure to be clear with your request without sounding too demanding.
For example "We'd love for your attire to remain in neutral tones to keep to the aesthetic of the day and give us the wedding photos of our dreams."
10. Bridal party information
If your wedding party is playing a big part in your wedding, add a fun section about them to your wedding website. This will give the rest of your wedding guests an inside look at the big players and create consistency in the story of your wedding.
You can include a small tid-bit about the bridal party or go all out with photos and bios for each person. You can also just highlight the maid-of-honor and best-man, especially if they're giving speeches. The detail and depth to which you decide to go here will depend on how involved your bridal party is to your wedding day.
11. Health & safety guidelines
With a global pandemic now a part of our reality for two years (and counting) you'll definitely want to include a health and safety section to your wedding website. Consider including the local guidelines from city officials if many of your guests are coming from out of town. If you're asking guests to mask up or be vaccinated in order to attend – this is vital information your guests will definitely need to know.
12. Change the date information
Life happens and things change – especially in the reality we all find ourselves in today. It's not uncommon for couples to have to shift their wedding dates. If your wedding date needs to change, your wedding website is definitely a good place to add that information.
You can also choose to send change the date cards, but given how time sensitive this information is make sure to include and share it online asap.
13. Best point of contact
Finally, the last thing to put on your wedding website is a point of contact. As the couple of the hour, you'll want to enjoy yourselves instead of getting an onslaught of questions via texts, emails, facebook messages etc. from all your guests. This will be no fun for you. If you have a wedding planner or coordinator, they should be the point of contact (obviously make sure this works with them). If not, ask one of your trusty wedding party members, a trusted friend or a family member to take on the role. Whoever you choose, make sure they are well versed in the location of the wedding (not someone from out of town) and are ready to help.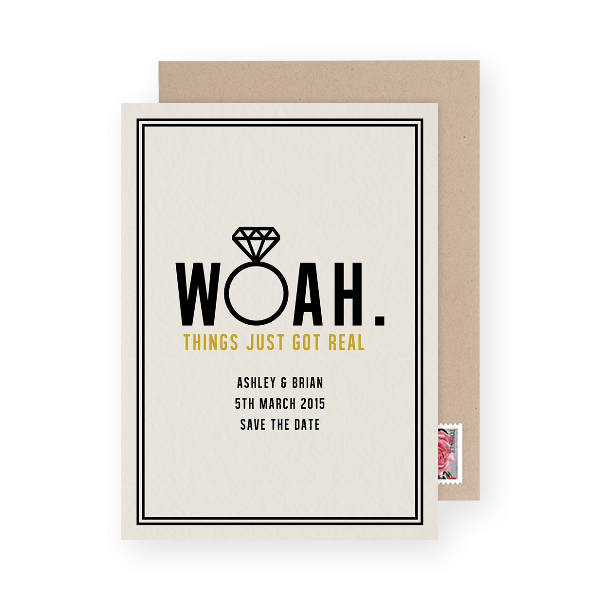 What NOT to include on your wedding website.
Now that we've fully covered what you should put on your wedding website, there are two things that should definitely not be included.
Exclusive events
Remember, every one of your guests will be accessing your wedding website so don't include any information that only pertains to a small group of people. This includes, but is not limited to, bridal party gatherings and immediate family brunches. The last thing you want is to make anyone feel excluded or show up at an event they're not supposed to be at (awkward!).
Inappropriate pictures or stories
Your grandma will be visiting the site as are your co-workers (assuming both are invited). Don't include anything you wouldn't want both of them to see and read. Keep it classy.
Additional tips to make a great wedding website
Provide information not instruction (when appropriate). Let your guests make the decisions on whether or not to wear high heels, your job is simply to provide them with info. Of course this doesn't apply to rules like having an unplugged wedding.
If you took engagement photos, your wedding website is a great place to sprinkle them throughout all the info.
Give information without being too wordy. Most people don't have the attention span.
You can definitely overlap the info you put on your wedding invite. The wedding website is just far more detailed.
Send your save the dates and wedding invites in minutes. Postable will print, address, and mail em' for you.