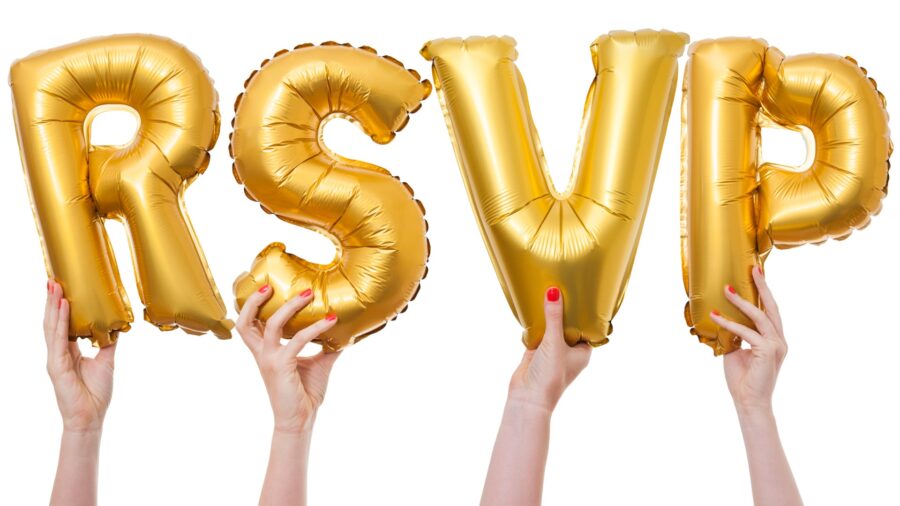 Your wedding is fast approaching so why are there so many missing RSVPs and how do you get your guests to actually respond? You sent them Save the Dates. You gave them their own little RSVP card and a pre-addressed, pre-stamped return envelope. You let them RSVP online via your wedding website so they wouldn't even have to get up and find a mailbox.
You made it so easy.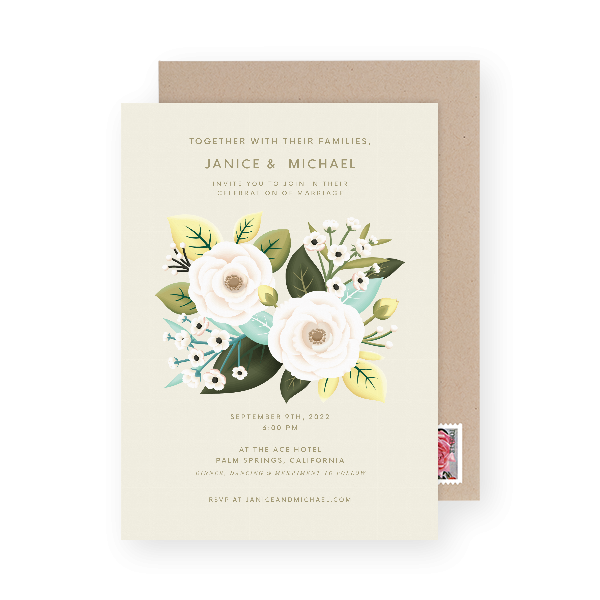 Unfortunately, life happens making it easy for guests to miss that looming RSVP deadline. It's also very likely that they have no idea just how important that little response is to your wedding planning so try not to take it personally. Instead, take a deep breath and stay calm (planning your wedding should be fun). We're here to help you get your RSVPs from all your guests.
Send wedding thank you cards in minutes. Postable will print, address, and mail em' for you.
The trick is to maintain communication leading up the RSVP deadline and having clear and persistent messaging. We got you there too. Below you'll find wording examples for before and after the RSVP deadline along with some other great tips.
Why are RSVPs important?
But first, it might be wise to go over a few reasons as to why wedding RSVPs are so important. If you're the one planning the wedding, then you probably already know, but your guests likely do not. You could use this information to lightly sprinkle into your reminders to give weight and urgency to the RSVPs.
Wedding RSVPs determine or influence the following:
The cost of the wedding.

Typically there is a price per head from the wedding caterer and/or venue so it's important to know exactly how many people you'll need to budget and pay for.
The seating arrangements.

It's obviously impossible to create the reception seating arrangements without knowing exactly who will be attending. It's also a huge pain to create a seating arrangement and then have to update it with new information – essentially just starting over.

The other logistics.

Aside from seating arrangements, there are a lot of other logistics that depend on the head count of the wedding and the unique details of the wedding itself. Everything from the number of chairs required at the ceremony (provided it's not in a church with pews) to the number of chicken dishes vs. the fish… And everything in between. Weddings are giant logistical puzzles that can't be solved without knowing how many pieces are involved.
The couple's excitement!

And of course there's the excitement. There's a reason a guest was invited to the wedding: the couple wants to share their special day with them. Knowing if someone is going to make it or not will get the couple more excited for the big day!
Send wedding thank you cards in minutes. Postable will print, address, and mail em' for you.
Indirect ways to encourage RSVPs:
Ok, now that we've established why RSVPs are important let's move on to how to ensure your guests actually respond. Before we get into ways to remind your guests, here are a few ways you can indirectly encourage the responses.
Make sure guests are 100% clear on when and where they should RSVP.
Ask for a meal selection.
Use social media.
Get 100% clear on when and where to RSVP.
You may know exactly where your guests should respond, but do they? If you're mailing RSVP inserts with your invites, provide an envelope and stamp so there isn't a delay (most folks don't have these lying around).
If you're using a wedding website to collect RSVPs, make sure you state that clearly on the invitation. There should be no room for ambiguity here.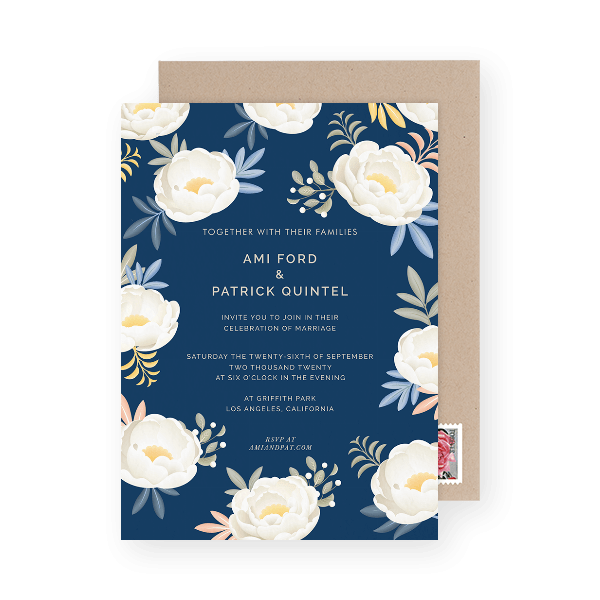 Ask for a meal selection.
If your guests have some other option they need to answer – like what kind of dish they'll be having at your reception – they're less likely to forget to actually submit the RSVP. It's something more for them to consider.
Use social media.
But do so with caution. If you've been open about your upcoming wedding and wedding planning process online, then this would be a good option for you. Next time you post an update to your IG story about the florals or some other element of the big day, simply add a line that says something like "RSVPs are due in 2 weeks!" This will act as a reminder without being targeted so you can also follow up later with an email without making anyone feel overwhelmed.
How to (gently) nudge your guests for wedding RSVPs:
Ok. You've made the RSVP date and location crystal clear. You've posted updates to your Insta-stories a million times. But still, you're missing RSVPs!
How do you make it clear that these aren't exactly voluntary (you really need to give your caterer the real headcount)? But also, how do you avoid appearing like a crazy control freak?
We got you.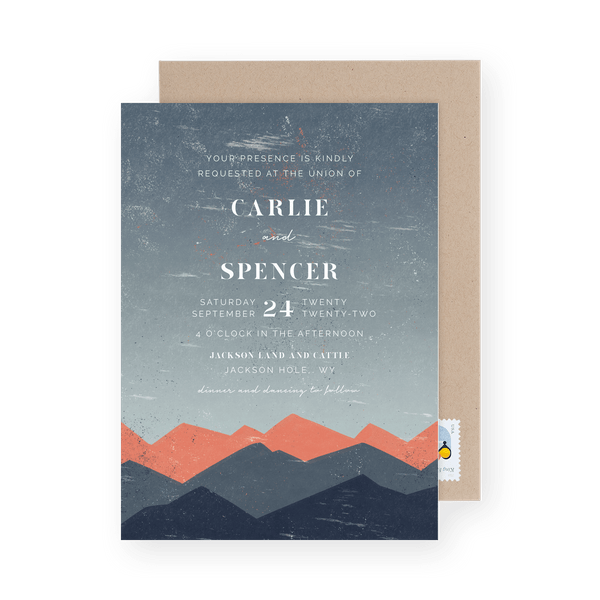 Step 1: Stay calm.
First up, take a breath and stay calm. Easier said than done but speed dialing your college roommate and giving her a 20-minute lecture on what Respondez S'il Vous Plait means will help no one.
Step 2: Plan your RSVP date wisely.
This step actually comes well before you're waiting on RSVPs. When you select your RSVP deadline for your guests, make sure it's not the same one your caterer has given you.
Give yourself a little wiggle room by making the RSVP deadline for your guests one to two weeks before* you actually need them. This will save you lots of headaches.
Step 3: Reach out with RSVP reminders
Before the RSVP deadline has arrived, you can (and should) send some kind reminders. Don't worry or feel like you're being overbearing. Life gets in the way and people forget. It's much easier to remind people before a deadline than after when you're feeling the pressure.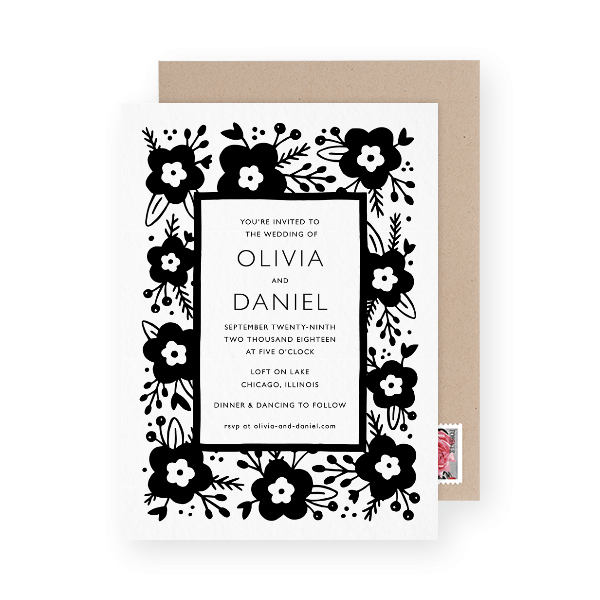 RSVP Reminder Wording Examples (before the deadline)
So about two weeks before the deadline, you can begin sending out reminders. Just make sure you're not sending this to everyone on the guest list. Avoid messaging anyone who has already submitted a response.
You can be gentle and kind while still firmly asking for the RSVPs by a certain date. Here are examples of RSVP reminder wordings that do just that.
Example 1: Use your excitement as an opportunity to reach out
We're so excited, we could burst!

We want to remind all our lovely guests to RSVP by the [XYZ] due date.
*You can be excited and firm at the same time.
Example 2: Give an update on the wedding planning while asking for RSVPs
We've been busy bees with all the wedding planning and wanted to share some news with you all about the progress. We were able to confirm our favorite local band to play all the best groovy tunes which has gotten us even more excited to see you all.

Get ready to get funky on the dance floor with us by RSVPing by [XYZ].
*Adding a bit of detail and update to the wedding will get your guests excited about attending. This will also soften the tone of your reminder notice.
Example 3: As the RSVP deadline approaches let your guests know
The two week countdown to the wedding has begun! As we prepare to make the final arrangements, we'll need to have the exact headcount so please remember the RSVPs are due [XYZ].
*By using words like 'final' and 'exact' you're telling your guests that your RSVPs and their due dates are not optional. This is especially important as the due date approaches.
Example 4: Another option for an approaching due date
Our wedding date is approaching (eeek!!) which means final arrangements have to be made. This is a friendly reminder that the RSVPs are due a week from today.
*Being short and sweet and straight to the point will avoid any confusion.*
How to nudge your guests for RSVPs AFTER the deadline has passed:
No more mister or misses nice bride or groom. Hopefully you set your guests' RSVP due date with a little wiggle room for yourself. With that wiggle room, you can get your final missing RSVPs by making some calls.
It's time to pick up the phone… Here's a simple script for a phone call or a text message.
"Hey ____! Just wanted to make sure that you received our invitation. I need to give the final head count to the caterer by Friday and want to know if you'll be able to make it. We really hope you can. Thanks!"
Be upbeat. Be gracious. Put extra emphasis on that "need to give the final head count to the caterer" bit.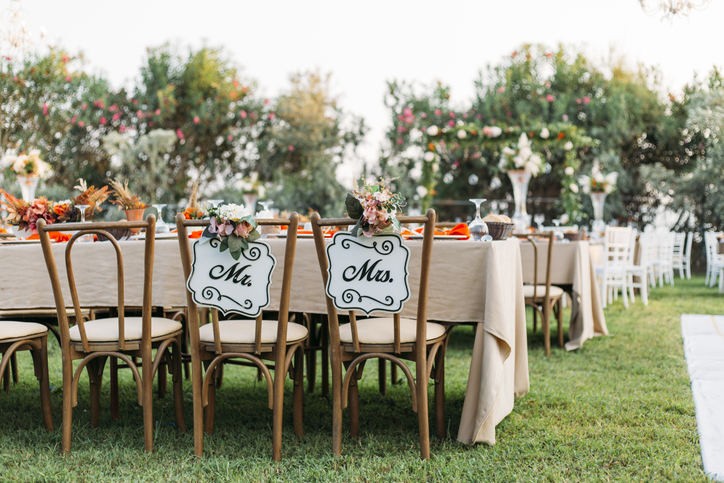 Step 4: Be safe, not sorry. Plan for missed RSVPs.
If you're still listening to silence on the other end, plan for a few gatecrashers and tell your caterer they're coming. If they still don't show—hey, looks like someone gets an extra plate of salmon.
Send wedding thank you cards in minutes. Postable will print, address, and mail em' for you.