How far in advance are you supposed to send your save the dates? What about those thank you notes and just about any party invitation? If you're not exactly clear on when the best time to put that mail into the — mail — then take a gander at this little post.
We've got all your questions answered.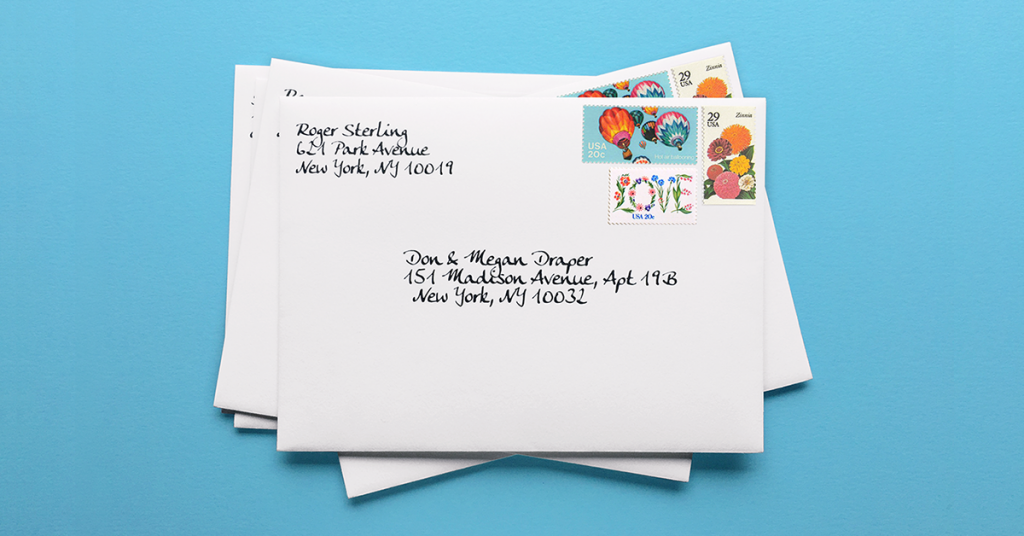 Whether you're getting ready to tie the knot, celebrating an upcoming Bar Mitzvah or just hosted a baby shower. Whatever life event you're in the middle of — snail mail is right there with you. And while life may revolve around our mobile phones and Instagram, snail mail is still ever present. There's really no escaping it during big life events which means you should really acquaint yourself with the matters of the trade. Or really just get an idea for when you should put those cards in the mail.
Snail mail isn't quite as fast as an email and that's part of what makes it so charming!
When to send save the dates?
6-9 months / 9-12 months for destination weddings
Make sure to give your guests plenty of time to make arrangements. Save the dates are more than just a date marker. They're there to give your guests time to get their own ducks in a row so they can make it to your big day. These delightful little cards also give you the perfect opportunity to introduce your wedding theme with your guests.
While 9 months may seem like a long time it gives your guests plenty of time to take time off work, find baby sitters and switch schedules.
If you're planning a destination wedding or have many out of town guests, it's a good idea to give them even more time to make sure they're able to make the proper traveling arrangements without any last minute issues.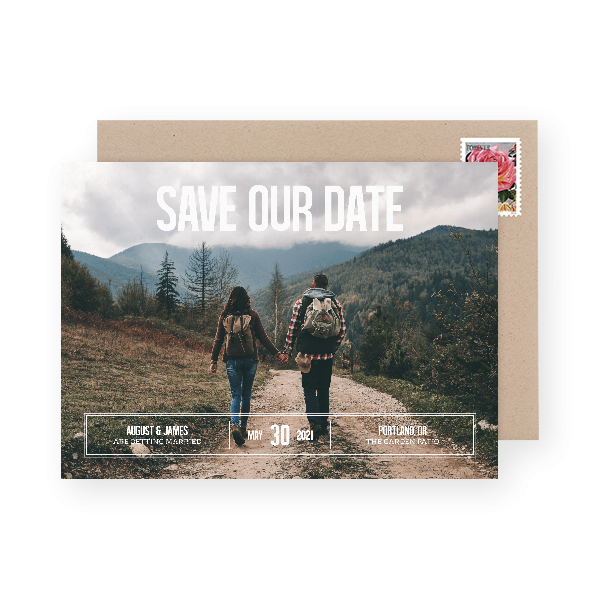 When to send wedding invitations?
6 to 8 weeks prior to wedding/ 2-3 months for destination
Your beautiful save the dates already prepped your guests for what's to come. Your wedding invitation is your chance to provide your guests with the most important information they'll need, so be sure to give them some time to make additional preparation if needed. Including the date, time, and the location is a must, but leave the nitty-gritty details for the website. Give your guests an online meeting point where they can do things like RSVP, find lodging information (for out of town guests or destination weddings), and any other relevant information you'd want to include like specific dress code.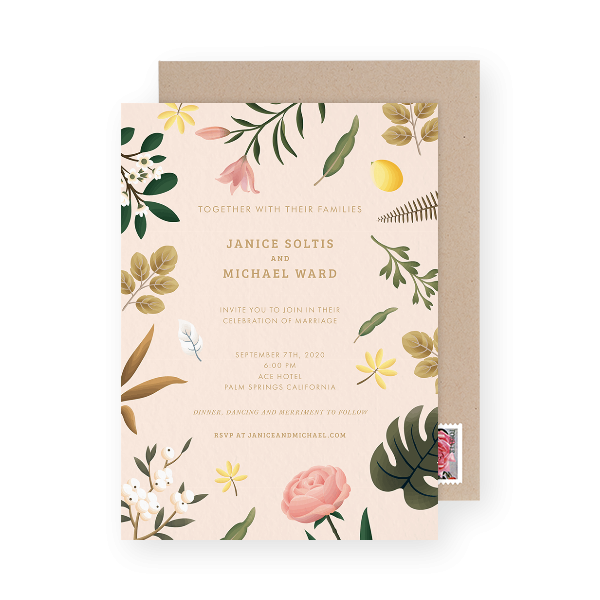 When to send bridal shower invitations?
6-8 weeks before the event
The bridal shower can take place anywhere from 6 months to a week prior to the wedding, but be sure to send out the invitations about 6-8 weeks prior to the shower. If you're planning the bridal shower, but aren't exactly close with everyone on the guest list you can easily gather the mailing addresses with Postable's Address Book.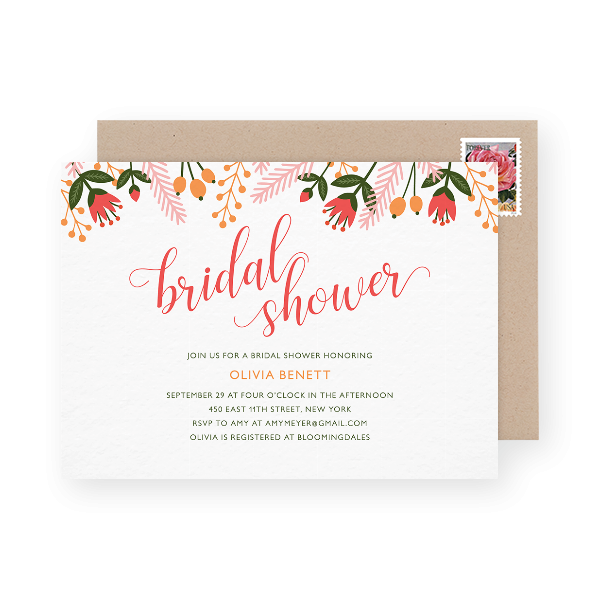 When to send wedding thank you cards?
Within 3 months of the receipt of the gift
You're back from the honeymoon and the task of writing your wedding thank you cards hits you like a ton of bricks. Sound familiar? Just take a quick breathe (and maybe pour yourself a nice glass of wine). It's better to have them done on time, seeing as how many of your guests went out of their way to celebrate your special day with you. However — it's always better late than never. Although it's better to send a thank you at some point rather than never, you don't want your guests to receive their thank you notes on your 1 year anniversary.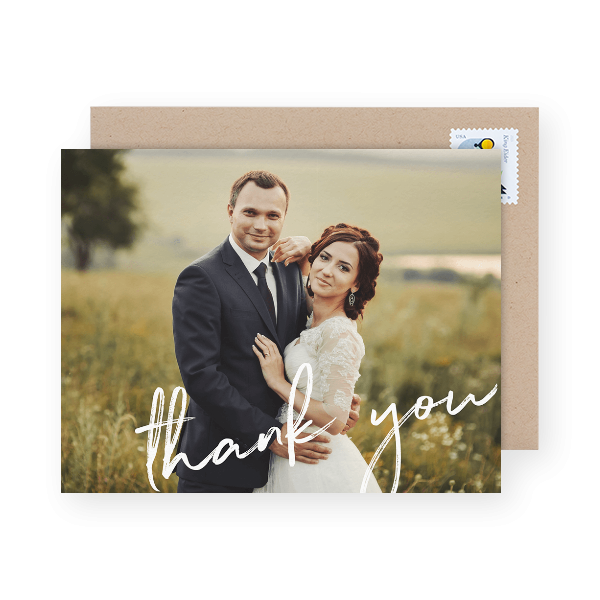 Not to worry! You should already have everyone's addresses (with your Postable Wedding Address Book of course) so that part is already taken care of. Keeping track of who gifted what is also a good idea, but hopefully, you've already got that covered. Looking at a huge list of over 100 people to thank can be overwhelming, so break it down. Make it a goal to knock out 5 or so cards a day; this goal is a lot more attainable. If you're writing your wedding thank you cards with Postable, you'll be able to save the 5 cards in your project and come back whenever you're ready. And since we address, stuff, stamp, and mail the cards for you – all you have to worry about is writing a personal message and customizing one of our beautiful card designs.
When to send birth announcements?
As soon as possible after the arrival of the baby, but there's no formal cut-off time.
You just had a baby. Your family and friends will definitely understand if you don't send out your birth announcements right away.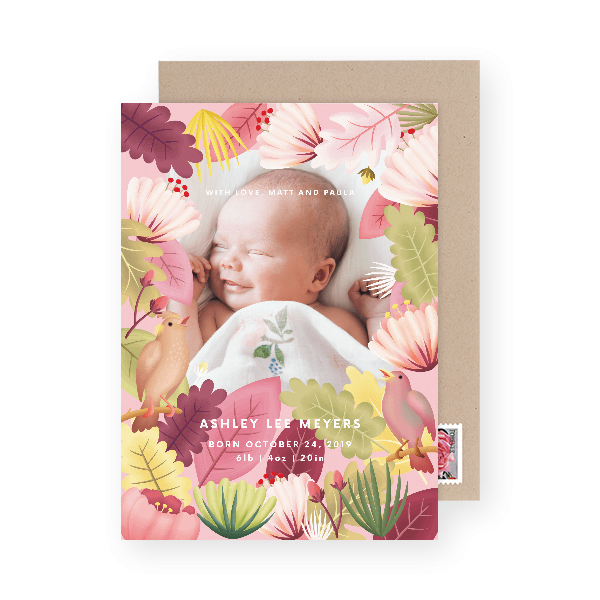 When to send kid's birthday invitations?
Between 2-4 weeks
Make sure to give parents enough time to make transportation and carpool arrangements as well as getting the gift. You also want to keep in mind that life with children can get a bit hectic so sending out birthday invitations more than a month in advance may cause the party to get forgotten in all the mix of things.

When to send kid's birthday thank you cards?
Within a couple of months.
Better late, than never. Need help getting the kiddies to make the cards happen? Check out our helpful Guide to Getting Your Kids to Write Their Thank Yous.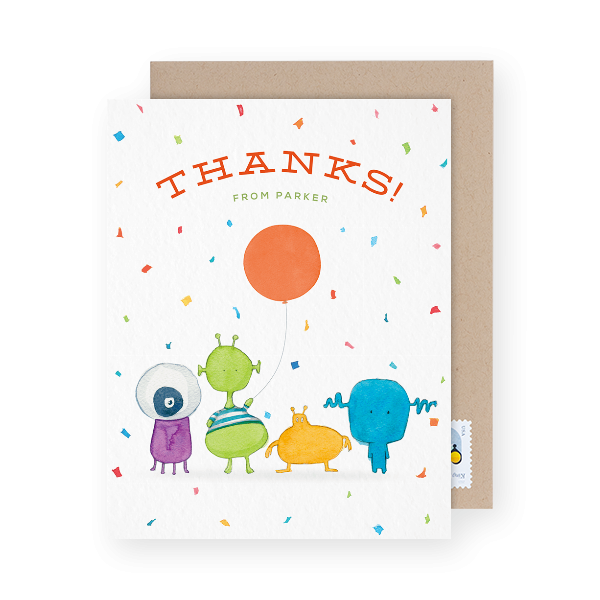 When to send Bar & Bat Mitzvah Invitations?
2-4 months before the event.
Make sure to give your guests plenty of time to prep, especially those coming from out of town.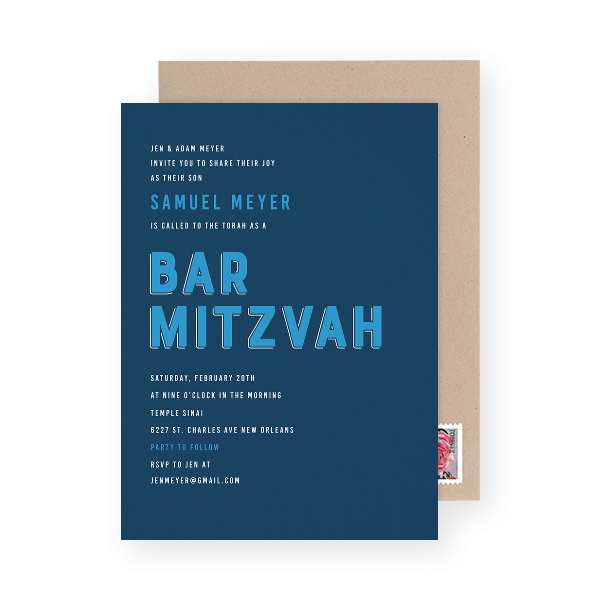 When to send graduation announcements (not invitations)?
Up to one month after the actual graduation.
If you include graduation invitations with your graduation announcements, be sure to send these out about 1 month from the event for friends and family nearby. If you're not sending the invitations, you have a bit more leeway on timing… just make sure not to send your grad announcements when you're in your 1st semester of college.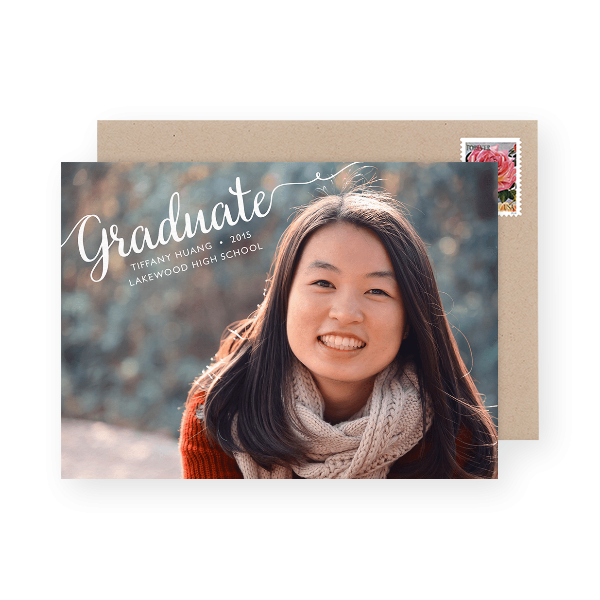 When to send graduation thank you cards?
Within a few weeks of the ceremony.
Writing a bunch of thank you cards can be a bit overwhelming but have no fear! Breaking the huge list of cards down to about 5 per day makes the task a lot more attainable. If you're writing your graduation thank you cards on Postable, you can save each card as you go and come back later. Remember, we'll even mail them for you. It's best to show your appreciation to friends and family in a timely manner, but as they say: better late than never.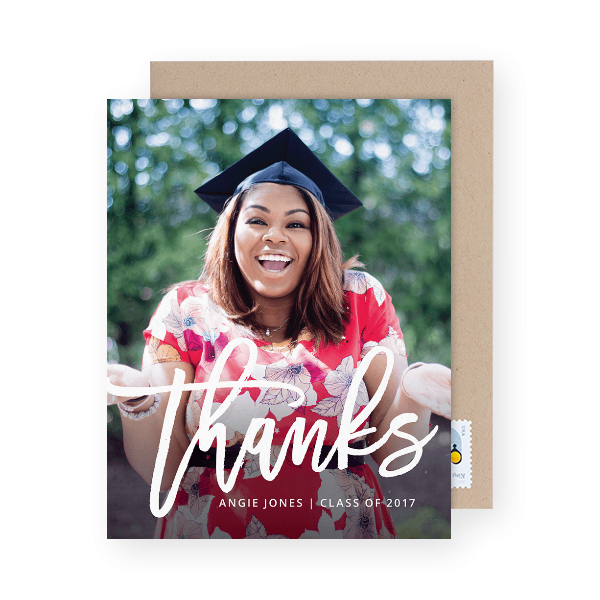 When to send moving announcements?
As soon as you move OR shortly beforehand.
Many folks choose to send their moving announcements as soon as they move, but there's nothing wrong with sending them right before either. If you do send them before you move, just be sure to include the move-in date so that your friends and family know when the change of address takes place.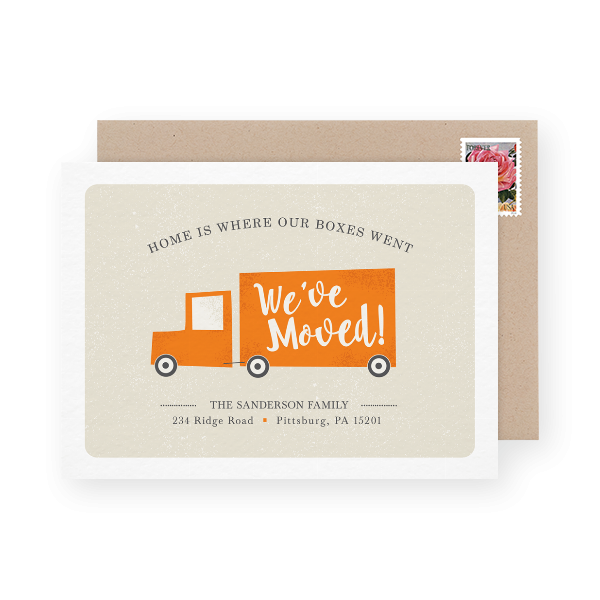 When to send holiday cards?
The earlier, the better… but not before 1 week prior to Thanksgiving.  
You don't want your family receiving your Thanksgiving card and Christmas card at the same time (awkward). Sending Holiday cards the old fashioned way usually takes a great deal of time and effort so if you're choosing to stuff all of your envelopes yourself, we'd suggest getting a very early start. If you send your cards with Postable, you can cut down the process to a handful of minutes (yes, we're serious).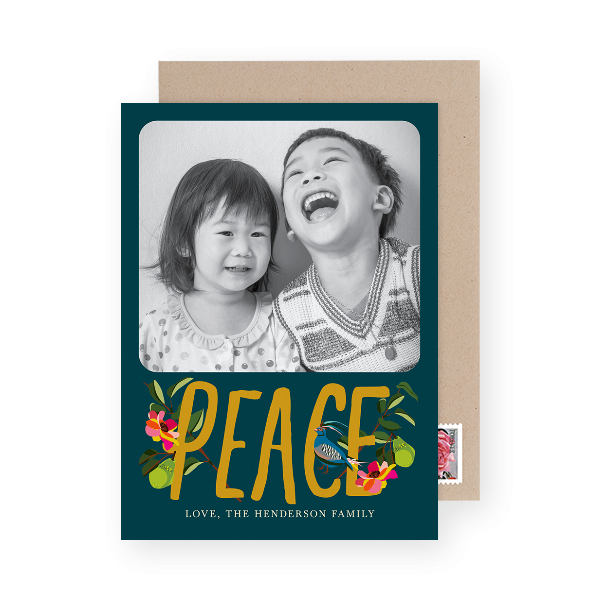 ---
Other tips on when to send specific snail mail.
Domestic snail mail takes about 5-7 days to get delivered.
* Keep in mind snail mail isn't quite as quick as the internet… Take delivery time into consideration.
Customize your snail mail!
* Have fun with your snail mail! Customize your cards with photos!
Postable makes sending snail mail as easy as sending an email!
* Remember, Postable will pretty much do all the leg work for you… we'll gather the mailing addresses, address, stamp, and stuff the envelopes, and mail the cards for you.
Plus, the collection of cards is out of this world! Take a look for yourself here.