Congrats, you successfully made it down the aisle! You survived the wedding planning madness, the family reunions and the stressful (and hopefully lovely) wedding day shenanigans. Unfortunately (or fortunately, depending on how you felt about all the planning) you've still got one wedding related task left…and it's a doozy: writing your wedding thank you cards.
Before you find yourself falling into a frenzy of panic over having to write hundreds of thank you notes, we've got a simple step by step process for how to write your wedding thank you cards with tips and message examples that'll come in handy!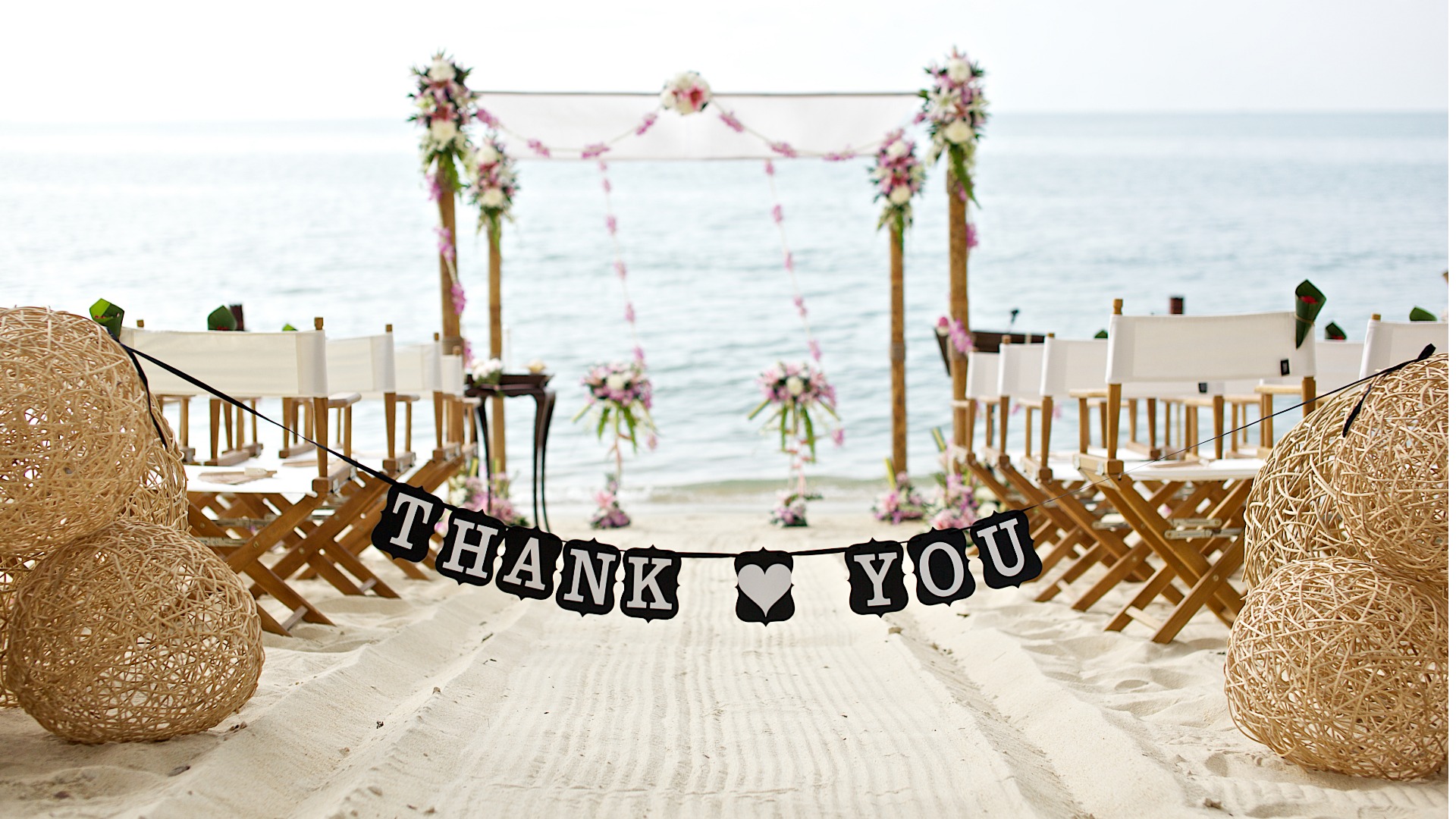 Table of Contents:
Who to send a wedding thank you to?
Wording examples for everyone on your wedding thank you list.
How to write wedding thank you cards in one sitting.
Common mistakes to avoid.
Choosing the right wedding thank you design.
Write all of your wedding thank you notes in minutes and Postable will mail them for you! (YES, we use real USPS stamps)
Let's start this post off with one of the most important tips you'll want to keep in your back pocket as you make your way gratituding it up all over the place… Remember, your wedding day would not have been nearly as special without the help of your loved ones. Your friends and family deserve a proper thank you–all 250 of them. They didn't complain when you asked them to be present for cake tastings and flower showings. They didn't moan and groan (we hope) during the wedding set up. Now it's your turn to tell them just how much you appreciated their positive influence and energy during the whole process.
Given the current quarantine state of affairs, this is the perfect time to knock this forever-on-your-to-do-list task right out of the park! So no more procrastinating, let's get those wedding thank you cards mailed. Continue reading