Father's day 2022 is fast approaching. June 19th will be here before you know it and you'll want to be prepared to help make dad's day extra special. Get ahead of the game by exploring fun Father's Day activities that dad will actually enjoy. Planning ahead is always a good idea and we're here to help make the process easier.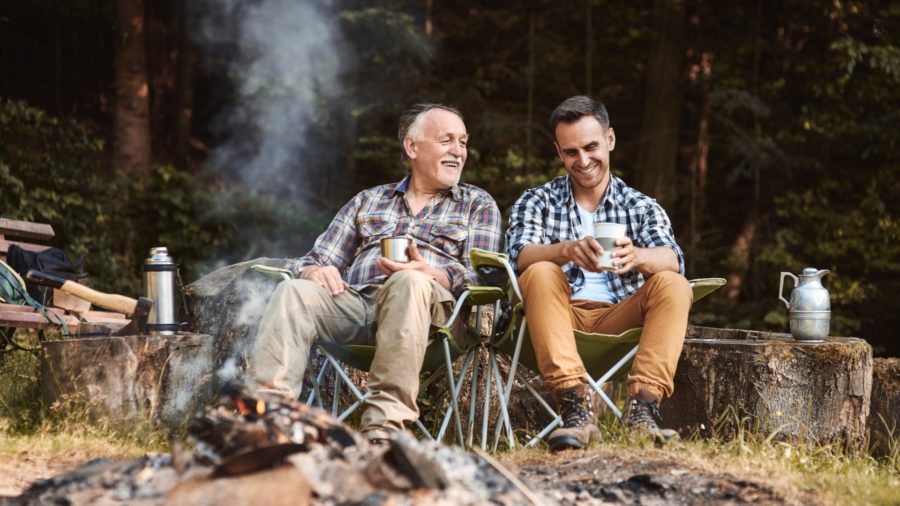 Sure, planning a Father's Day fishing trip or hunkering down to watch a big game over a giant bowl of nachos is always a good time and we're certainly not opposed to those Father's Day activities. However, if you're looking for more ideas beyond these this list will cover them all. There are as many ways to spend Father's Day as there are different types of dads out in the world.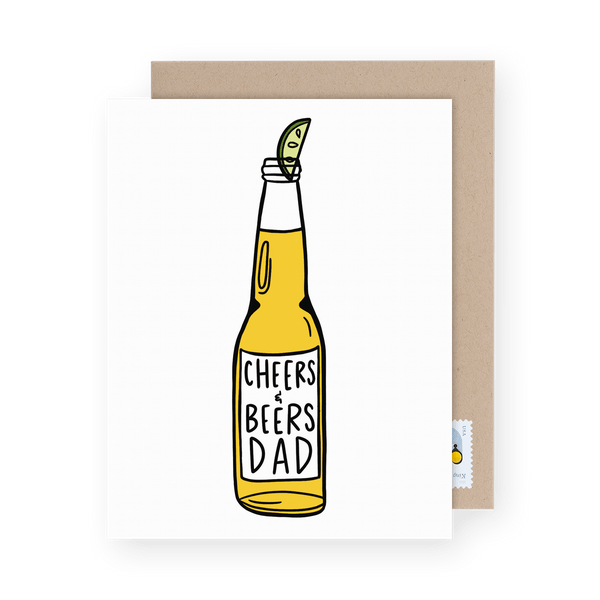 Father's Day activities based on dad's likes and dislikes.
Your options are truly limitless, Father's Day activities are as wide and varied as the dads in your lives. What you plan for the special day will (and should) depend on each individual dad. While the rest of the family may enjoy going outdoors, maybe dad just isn't into that sort of thing. Don't plan a day out in the sun if that's the last thing he'd volunteer to do. To make the day really special avoid planning things only because they're traditional or because it's what everyone else is doing. Making your plans unique to your dad's preferences will make Father's Day in 2022 different from any Father's Day you've had in the past. And it will be awesome.
If you're unsure of what to do this year — we've made this enormous list of unique Father's Day activities to get you thinking.
Send dad a Father's Day card he'll love in minutes. Postable will print, address and mail it for you.
But first, send a Father's Day card.
Before you get started on planning activities for Father's Day, make sure you've set yourself up to let dad know he's the best from the very get-go. Sending a Father's Day card is the first step to sharing your gratitude with dad.
A few important things to remember about sending a Father's Day card:
Send your Father's Day card in advance. Remember, snail mail isn't quite as fast as email — not yet anyway.
Pick a card that matches his personality (same idea as making plans around his likes and dislikes).
Write something personal inside. Doesn't have to be a novel (actually, please don't write a novel), but do tell dad how much you care with a personal note.
Pro tip: you can send a Father's Day card in minutes (without leaving your couch) with Postable.
Postable's collection of Father's Day cards has every kind of design you could ever dream of — funny, classic, or beautifully illustrated. The best part: Postable will print, address, and mail your Father's Day card for you.
Pro tip #2: You can schedule your Father's Day card ahead of time with Postable so that you don't end up forgetting to send one later on.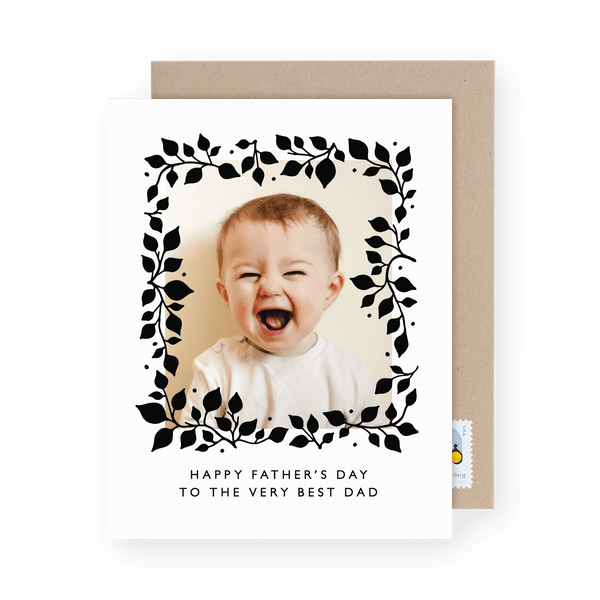 You can send a real Father's Day card in minutes without leaving your home. Postable will print, address and mail it for you.
Browse these ideas and pick one that jives with what you think dad would like or combine a couple to make it a full day's worth of plans.
Unique Father's Day Activities for the Outdoors That Dad Will Love
To kick things off, we're going to suggest some delightful outdoor activities that dad would love. That is, of course, if your dad is one to enjoy the sunshine.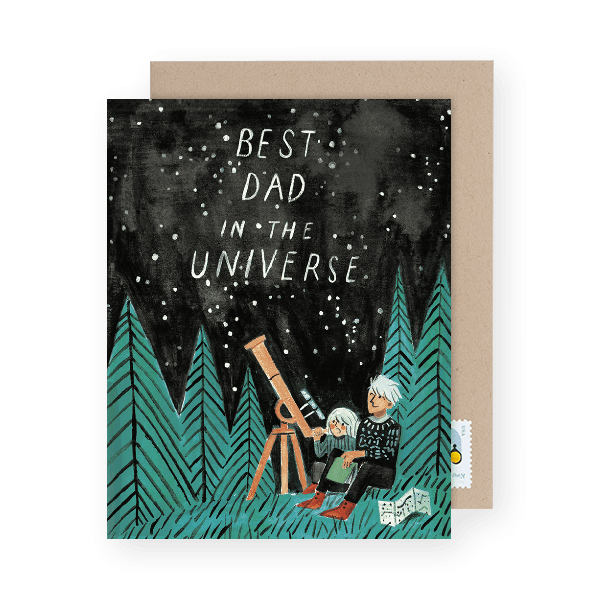 1. Star-gaze with dad.
Is dad really into astronomy!? Start Father's Day early this year. And by early we mean 12.01am. Grab picnic blankets and the telescope and head to a low light polluted area. The kids will love the idea of staying up late and you'll get to give them a mini astronomy lesson. Don't forget to bring some snacks — a midnight picnic will be a hit! This works well for those families living near low-light pollution areas.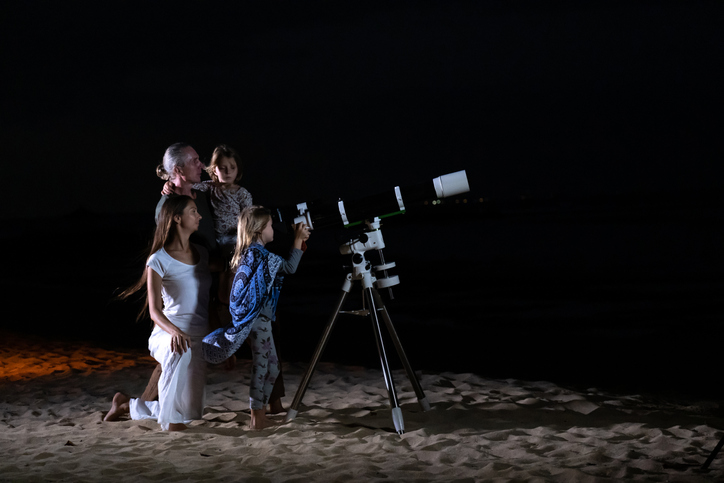 2. Throw a Father's Day block party.
Do you know your neighbors? Are there other dads on your street? Why not get together and throw the dads on your block a fun block party? Bring out the grills, the street hockey goals, and some local brews! The dads will have a great time grilling, sipping on beers, and hanging out with the families. Everyone will enjoy spending the day together and you'll get to form stronger bonds with those in your neighborhood.
3. Go-karts!
If dad's not really into nature, but still loves being outside a simple and fun way to spend Father's Day together is to take dad to race go-karts! He'll love speeding around the tracks, the kids will have a blast, and the pictures you get from the outing will last a lifetime.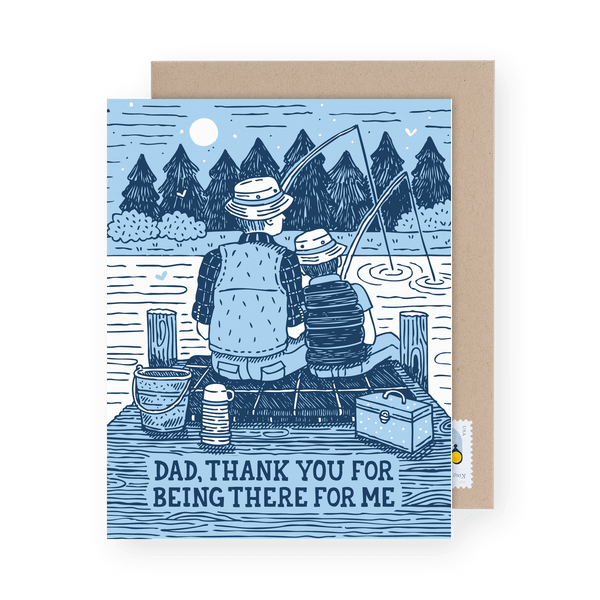 4. Go fishing.
Does dad love to spend his weekends out on the lake? Why not take his usual weekend activity and turn it into a family affair that he'll enjoy! Make it special by prepping dad's favorite outdoor snacks and don't forget to pack the cooler with his favorite beer! Dad will love teaching the kids how to fish and everyone will enjoy spending time together. Have a plan B ready to rumble if the weather isn't cooperating.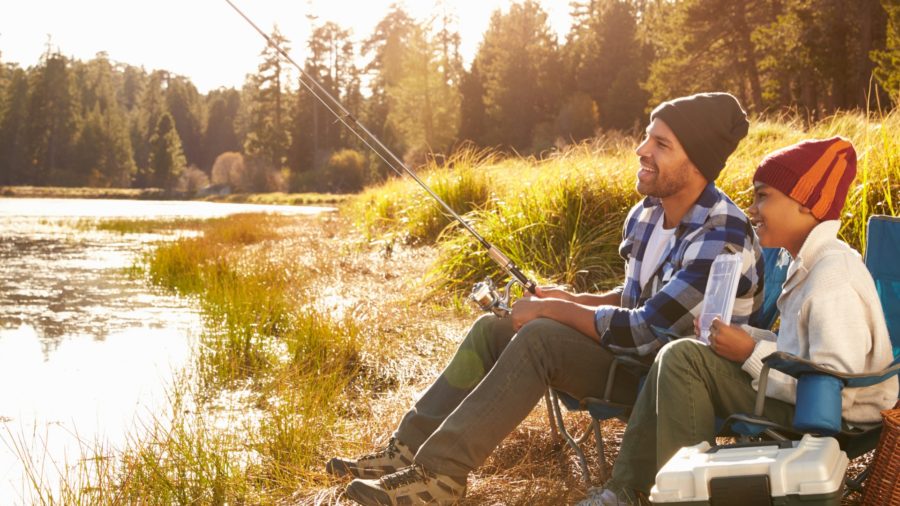 5. Enjoy a friendly game of paintball.
Another awesome option for an outdoors Father's day activity is paintball! If the kids are a bit older and are up for the task, take dad for a good old game of paintball. Get geared up with warrior-like face paint and be prepared to get dirty. Make teams with other families and go have yourselves a friendly game.
6. Have a beach day.
If dad loves a day in the sun and the sand, a good ole' beach day would be a lovely way to spend Father's Day this year. Bring a big cooler filled with his favorite drinks and snacks and make a beach picnic out of it.
7. Plan a Father's Day camping trip.
Hit the outdoors. Invite other families to join along or keep this an intimate family gathering. Camping — if dad is a fan — is a great opportunity for the kids to learn some fun skills and for family bonding time you simply couldn't get at home.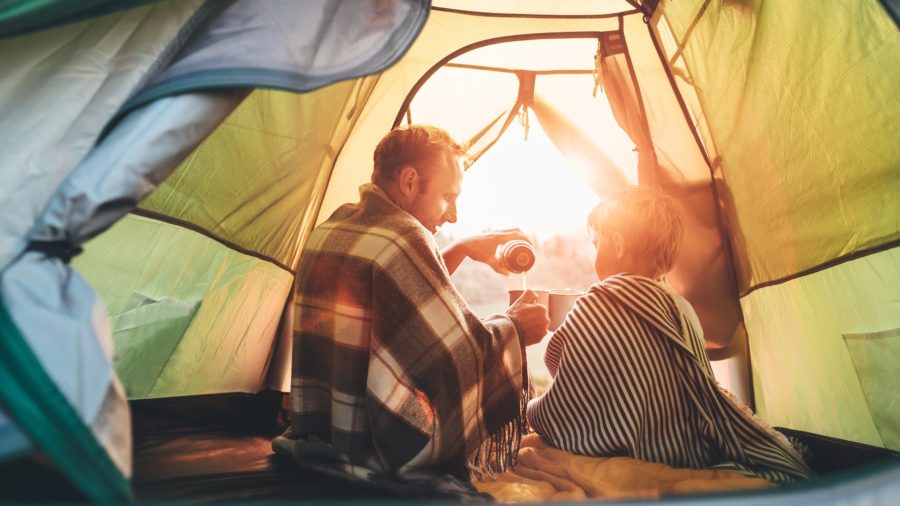 8. Treat dad to a cookout (Father's Day brunch style).
Everyone loves brunch, including dad. Prepare all of dad's favorites like burgers, hot dogs, and steaks with a fried egg on top. Invite all the dads in your life to join in on the outdoor fun. Obviously great if you have access to a pool, but if not, adding a kiddie pool or turning on the sprinklers for the whole family would add a little extra fun to the day. Additionally, think of setting up backyard games like cornhole and setting up tables and chairs to make a whole day of it.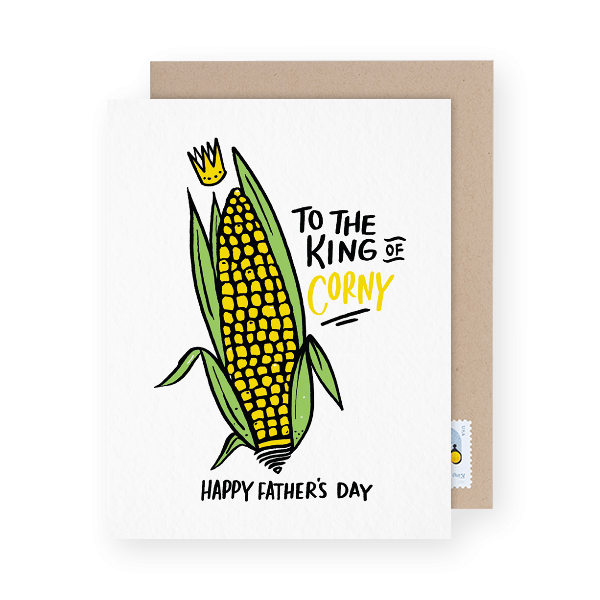 9. Have a photoshoot.
Speaking of photos — maybe dad loves the spotlight. In which case, plan to have a photoshoot. Hire a local photographer and plan to take the photos in a local park or another photogenic location.
10. Go hiking.
If dad loves the outdoors and you're in a region with access to hiking trails, this could be a great option for spending Father's Day this year. Plan ahead! Find the trailhead and parking ahead of time on a map, prepare hiking snacks, and take lots of pictures to save the memories.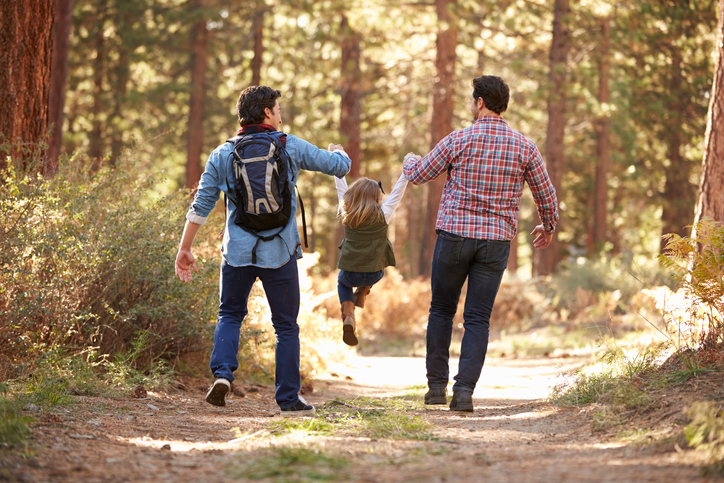 11. Go golfing this Father's Day.
Depending on what region you're in, it may just be the perfect weather for a good round of golf. Whether you think dad would enjoy family company out on the golf course (maybe teaching the kids how to swing) or simply planning the day for dad to spend on his own, planning a day of golf for Father's Day is a simple way to please dad.
Unique Fathers Day Activities You can Do Indoors That Dad Will *Still* Love
Maybe dad is totally averse to the sun. Not to worry because there are a ton of other really fun activities you can do for Father's Day that doesn't include sunscreen!
12. Play a friendly game of laser tag (or archery tag) for Father's Day.
If paintball doesn't sound like something dad would love, why not go for something similar but less intense and out of the sun? Laser tag will have the same opportunity to form teams and get active with the whole family but without the bruising. If your local facilities offer archery tag — it's the perfect chance for dad to channel his inner Katniss.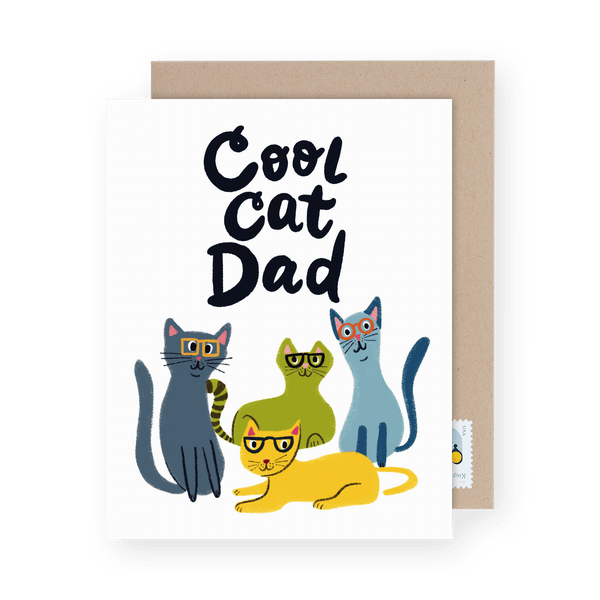 13. Watch a game.
And outdoor AND an indoor option — we told you we were versatile! Have a local sports team that dad follows? If you're lucky enough to have a game fall on Father's Day, buy the tickets in advance and take dad to watch the game and snack on stadium popcorn.
You can also make a day out of watching his team at home (if they're not local). Make a whole day of it: invite his friends or keep it a family affair, make a spread of his favorite game day snacks, and if he's a huge fan consider getting him a jersey as a gift to match the day.
14. Put on a science experiment!
For the science-obsessed dads in our lives, putting together and carrying out a science experiment could be the perfect Father's Day activity. Talk with dad to see what kind of experiment he'd like to do in advance and be sure to read through all the necessary preparations well ahead of time. Prepare in advance to have all the materials and instructions ready to rumble. This will create some really stellar family memories and get the kids excited to learn!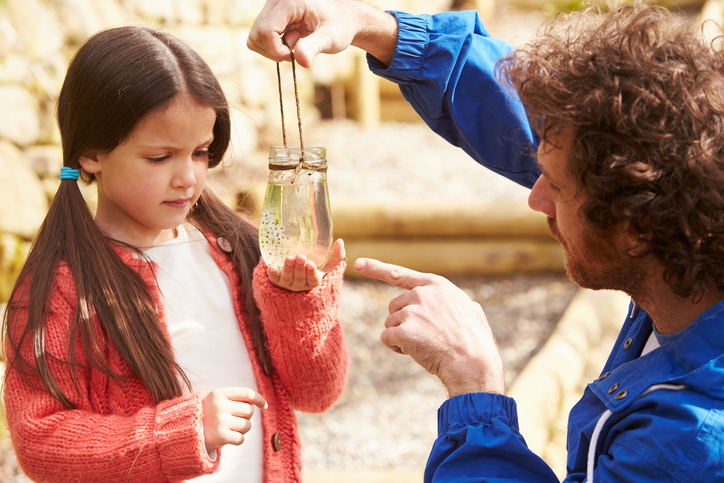 There's really two versions of how you can go about doing this. You can do a science experiment that's short and sweet and only takes a day OR you could take Father's Day 2022 to set up and begin the experiment. The second version will require you all to continue to observe and upkeep the experiment, but could be a really fun way to continue family time beyond Father's Day. The length of the experiment can be a day, a week, a year, or really anything in between.
15. Hold a movie night!
Make a night of it with dad's favorite movie. Bring out all of dad's favorite snacks and don't forget the popcorn! Invite some of dad's friends or keep it a family evening. A great activity to do at the end of Father's Day after a long day of other fun activities.
16. Play games with dad.
If dad loves a good game, whether video games or board games — whatever floats his fancy, plan to play some games he'll love. A simple and easy way to spend Father's Day dad's way.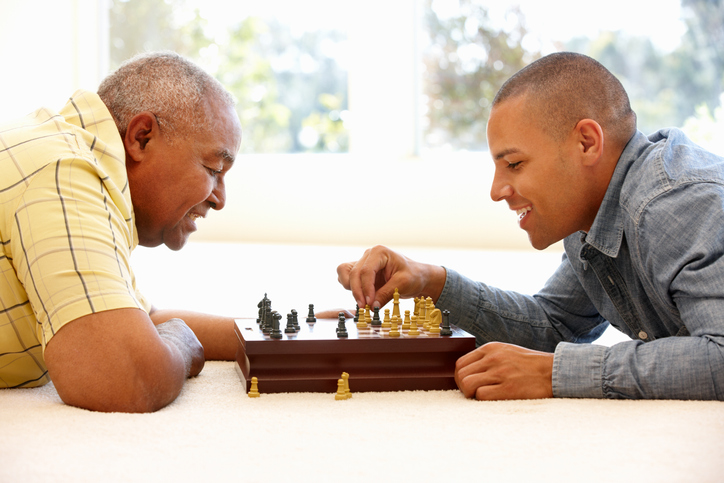 Fathers Day Activities Involving Food & Booze
Because what dad doesn't love to eat and drink? Actually, what human doesn't love to eat and drink?
17. Set up a dessert tasting.
If dad has an epic sweet tooth prepare an at home dessert tasting or plan a dessert crawl in your neighborhood. For the at home version, prepare by gathering as many different types of sweets from your local bakeries, chocolatiers, and ice cream shops. You can go further by scooping up items from the grocery store of brands you know dad would love.
If you're keen on going out on the town, make sure to map it out in advance. Plan to stop at specific locations and have the perfect walking route all ready to rumble.
18. Plan a whiskey tasting.
Purchasing full sized bottles of good whiskey can rack up pretty quickly. Ask your local liquor store for sample sizes or look to see if they're hosting any on Father's Day. Many local bars with craft cocktails on the menu also carry a wide variety of whiskey.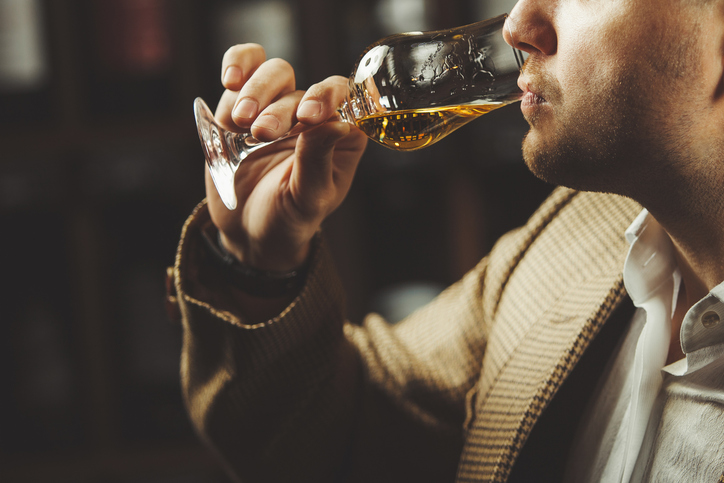 19. Take a cooking class.
Does dad love to come up with fun food creations? Why not treat him to a cooking class? Did you notice his curiosity towards Thai food or maybe his long-held obsession for Italian? This is a great opportunity to surprise dad and show him you've been paying attention. An additional bonus: expose the kids to different cultural food.
As an outdoor alternative, many organizations offer online classes you can do at home. Simply prepare the ingredients and cooking utensils ahead of time.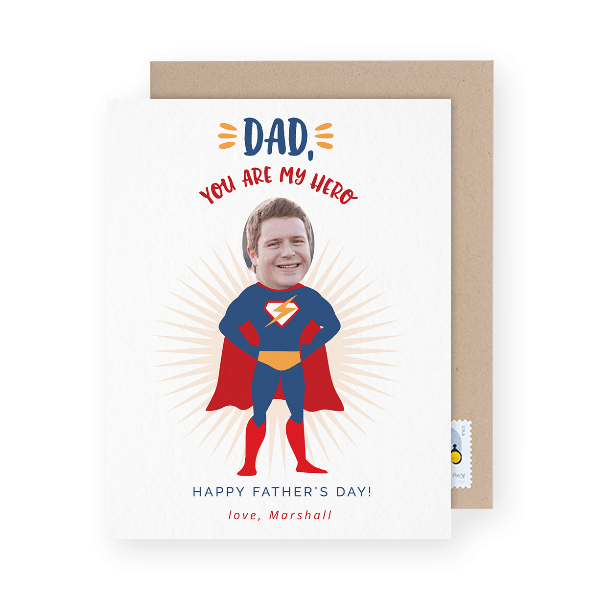 20. Enjoy a beer tasting for Father's Day.
If dad's taste for beer is ever-evolving, why not take him out for a beer tasting. The entire family will have fun giving local brews a taste, get a little boozy, and learn a thing or two about your local brewery. Many local breweries are partnered with local food trucks or allow you to bring your own grub so you could make a whole day of it. You can also pair this Father's Day activity with a gift-card to the brewery.
This activity is obviously only good for families with grown children — you don't want to exclude part of the family on a day like this.
Fathers Day Activities That You Probably Haven't Thought of
Ok, we've covered some traditional and some not-so-traditional Father's Day activities that involve the outdoors, the comforts of the AC as well as anything that could involve dad eating and drinking. What could possibly be left?
If you're thinking we're bluffing, you've seriously underestimated our devotion to planning the best Father's Day of all time. The last section of this post includes some Father's Day activities that you likely haven't thought of, but might just be the perfect thing for your dad.
21. Rent dad's dream car and go for a ride!
This could be a really fun, simple, yet super special way to spend Father's Day in 2022. Has dad ever dreamt of driving that crazy luxurious sports car? Make his dream a reality for a day by renting it for him and going for a long drive. You'll need to do some research in advance to find the special car and make the reservations. Perhaps make some suggestions as to where to drive — finding a scenic route somewhere nearby is a good option.
22. Plan an out-of-the-box adventure.
If dad has a bone for adventure, do some research to see what's available near you. Look for bungee jumping, skydiving, sky gliding, or maybe some helicopter piloting lessons.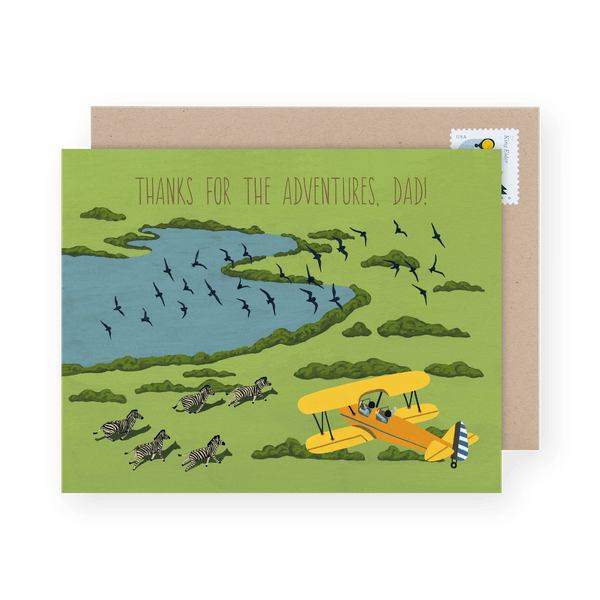 23. Plan a mini-vacation for Father's Day.
Let's be honest, one day to celebrate dad may not be enough. So instead of planning a Father's Day, plan a Father's weekend getaway. Maybe you've heard dad talk about wanting to spend a day on the lake or maybe he's itching for a day in the mountains. This activity definitely requires you to plan well in advance. It's a great idea, but be sure to give yourself enough time to plan and do it right.
24. Plan around dad's hobbies (wildcard).
If games aren't on dad's list of hobbies, don't stop there. Whatever dad enjoys doing on his days off, plan activities around those hobbies. Easy ways to make them more special would be to add his favorite food, drinks, and maybe friends.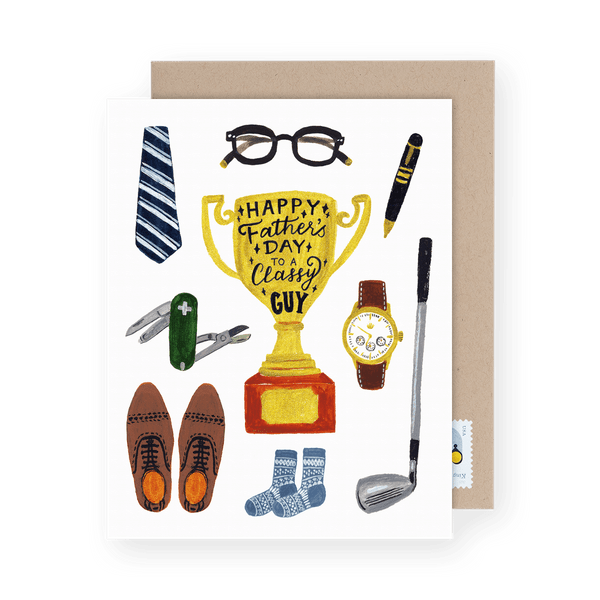 25. Go to a car show.
Again, if dad has an affinity to cars, going to a car show could be a stellar way for the entire family to spend Father's Day. Of course this requires that there be a car show nearby. Do some research in advance to see if there are any in your area and don't hesitate to look a bit beyond that as well (taking a mini road trip of a couple hours to a car show could be worth it).
26. Let dad have some alone time.
Finally, Father's Day is typically celebrated with the whole family for good reason — everyone should show their gratitude and love for dad on his special day. However, if dad could use some alone time, why not give it to him. Maybe that means dad spends the morning alone reading or maybe the afternoon out on the golf course. Let him choose and then make your plans around that.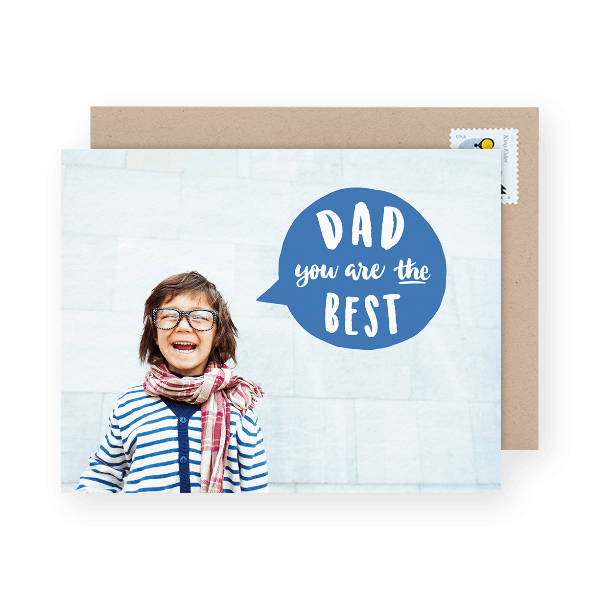 Use your imagination!
There's really no limit on the ways to spend the day with dad and the whole family. The key here is to think about dad and the way he likes to spend his days and go from there.
Don't forget to send a Father's Day card!
You can send a real Father's Day card in minutes without leaving your home. Postable will print, address and mail it for you.