We're kind of obsessed with the talented artists that make up the Postable card collection and thought it only right to spend some time getting to know the lovely people behind the brands. We sat down (virtually, of course) with Erin McManness and got right to the point asking her some riveting questions to get the inside scoop behind her brand Paper Raven Co.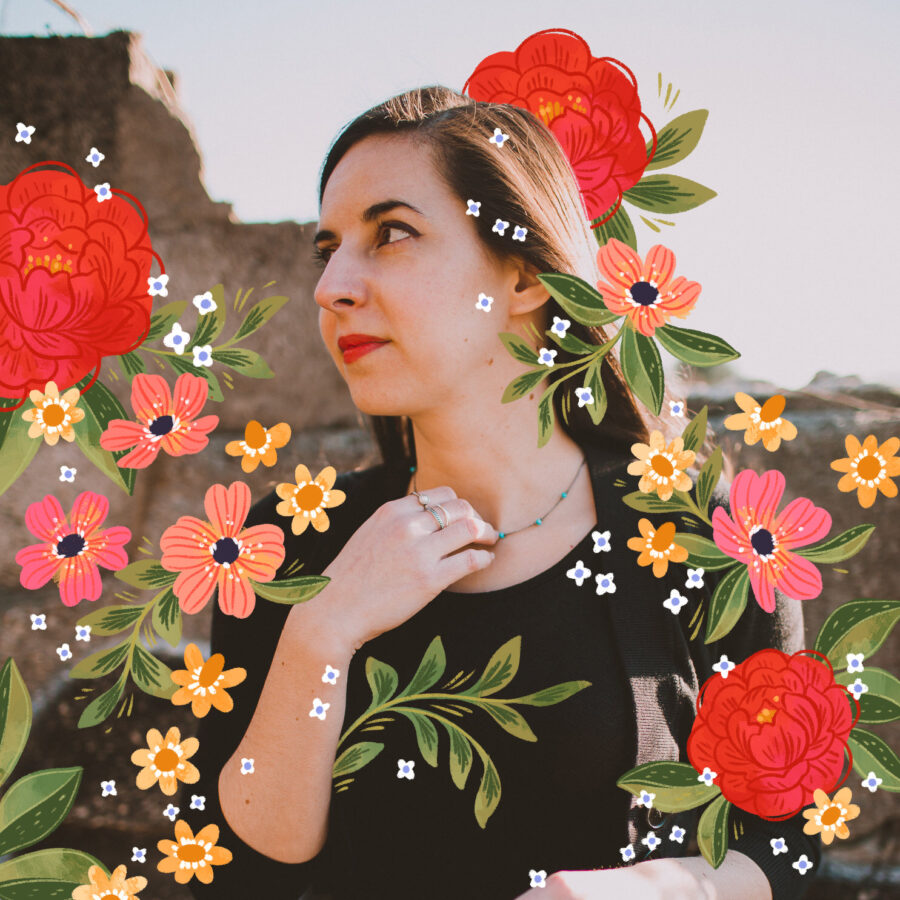 Paper Raven Co. is an Atlanta-based stationery brand created by Illustrator Erin McManness. Founded in 2015, the hallmarks of the Paper Raven Co. line include heavy doses of florals, a love for hand-lettering, nods to the natural world and sincere messaging. When Erin is not illustrating, she can be found perfecting her cooking skills, hiking with her family in the Georgia wilderness or reading true crime novels.
1. What's your favorite book?
Most recently, I really enjoyed "The Secret Lives of Color" by Kassia St. Clair. It's a truly delightful book about different artist pigments and their origin stories. Did you know there was actually a pigment called "Mummy" and it was legitimately made out of real mummies? Yep.
2. Favorite movie?
The original Jurassic Park, hands-down. Best movie ever made. Change my mind.
3. Favorite TV show?
Don't laugh: my guilty pleasure TV show is Ghost Adventures.
4. Favorite song?
I don't know that I could pick a favorite!
5. Favorite food?
Tacos, Buffalo Chicken, and Cannoli.
6. Drink of choice?
Margaritas forever.
7. Go-to karaoke song?
"Careless Whisper" by George Michael.
8. When did you realize you wanted to be a designer?
I was always artistic, but I think the moment I realized I actually want to go into Design and Surface Design was in Grad School for Illustration around 2013.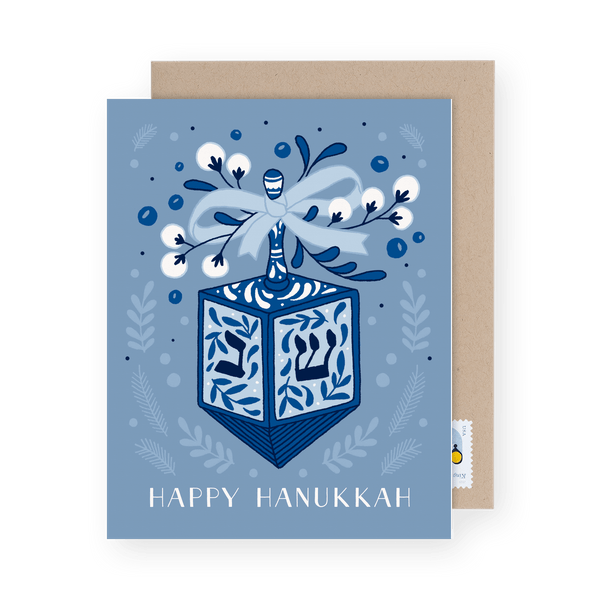 9. Did you go to design school or teach yourself?
I got my Bachelors in Fine Art Painting; and my Masters in Illustration from the Savannah College of Art and Design.
10. If you had to describe your style with only three words what would they be?
Feminine, Romantic, Whimsical
11. When did you start your company?
I started Paper Raven Co. in 2014 as a side-hustle, and then went full-time in 2015.
12. Where is your studio located?
Atlanta, Georgia
13. What's your favorite card of yours on Postable?
Probably my new "Birthday Flair" Card. I really had fun with this one.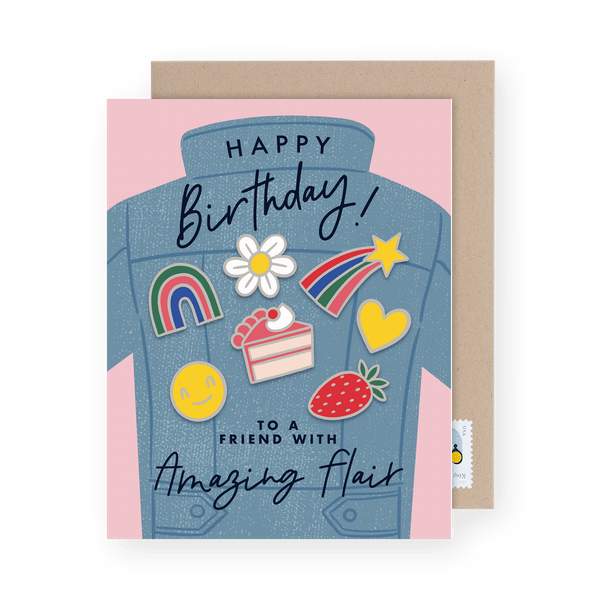 14. What artists, past or present, inspire your work?
I love the work of artists Lisa Congdon, Kitty McCall, and Oana Befort.
15. If you had to choose a spirit animal what would it be and why?
My fiancé Daniel and I always joke around that my spirit animal is some type of bird, because I can't sit still and am always hopping around from one thing to the next. We also joke that my Alternate Spirit Animal is Linda Belcher from Bob's Burgers. She and I are essentially the same person. I just don't have the accent.
16. When was the last time you laughed really hard and why?
Most of the time, my biggest crack-ups are on the phone with my sister, Sarah. She can make me laugh like no other person on the planet!
17. How would you spend your dream Saturday?
I would get pastries and coffee from my favorite bakery, and Daniel, Patty (our dog) and I would spend the day outside, hiking. Lunch and margaritas on a patio somewhere, and then in the evening, we'd hang out with friends or relax and watch a really good movie. And of course the weather would be perfect!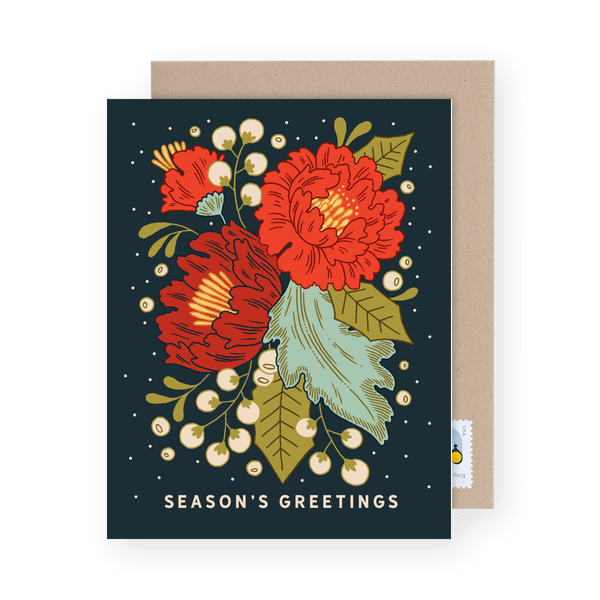 18. If you weren't allowed to work for 12 months, what would you do?
This is a hard one, because I enjoy my work so much, my initial reaction was like, "Not work?!" But if I had a year-long sabbatical (and unlimited funds – a girl can dream), I would go to Italy and visit all the towns, learn how to make pasta from scratch, enjoy a lot of wine, walk along the coast, study the frescoes and take up painting again.
19. If you could live anywhere in the world where would it be?
I have always wanted to live in the Pacific Northwest.
20. How did you spend the extra time at home this year?
Hah, I spent it working. I have already been working from home for the last 5 years, so there was no transition for me, other than having Daniel home (which was actually really nice!) I was blessed/lucky/have worked hard enough that my business was able to keep functioning and stay busy during the pandemic. For that, I am very grateful. I did do a lot of stress baking, though. (or maybe it was stress eating?)
21. Three words that describe your 2020 thus far.
Revealing, Endurance-Testing, but ultimately Joyful (we got engaged after 7 years of dating and not even 2020 can take away my joy about that!).
22. Your dream travel destination for the (hopefully near) future?
Daniel and I are getting married next October, and we're really hoping Europe will allow us to come back soon. We're hoping to take a European River Cruise for our Honeymoon.
23. Any goals for 2021?
Continue to make meaningful art, get back to expanding my business and license with some really cool companies, and buy our first family home. Also I would like to buy more plants (I have 19 now).
24. Favorite part of the holiday season?
I love setting up and decorating our Christmas Tree. I also love putting on Christmas movies and wrapping all of the presents.
25. Do you have any unusual holiday family traditions?
My mother's side of the family is German, and so she always hides a Pickle Ornament on our family Christmas tree. Whoever finds the pickle first wins a prize (usually a booby prize, haha!). One year, I won a jar of ketchup! Thanks Mom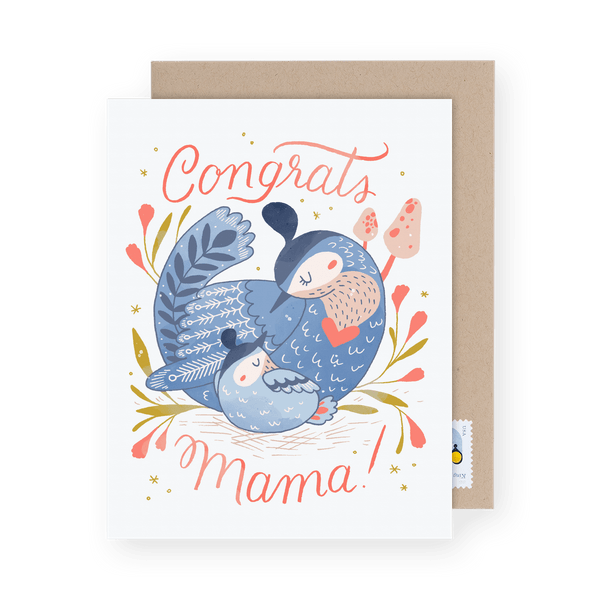 26. Was this questionnaire too long?
Either way, it was fun!