If you're anything like us, you're probably already way in over your head with the holiday to do list. So why not get the holiday cards part out of the way now and be delighted with phone calls come December? You can schedule all of your holiday cards to get mailed out at a later date now so you can put your attention on the Thanksgiving meal!
Follow these easy steps once at checkout:
1. Click the Schedule Cards button

2. Choose the day you'd like your cards to arrive by.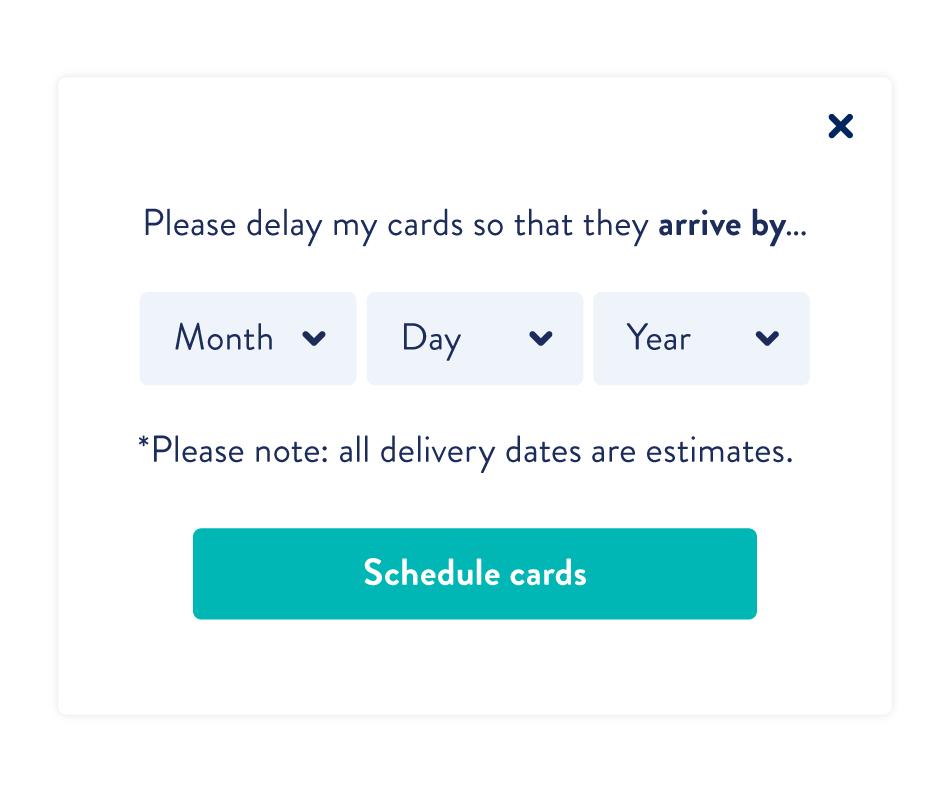 3. That's it! Sit back and eat some roasted marshmallows (because why not?).