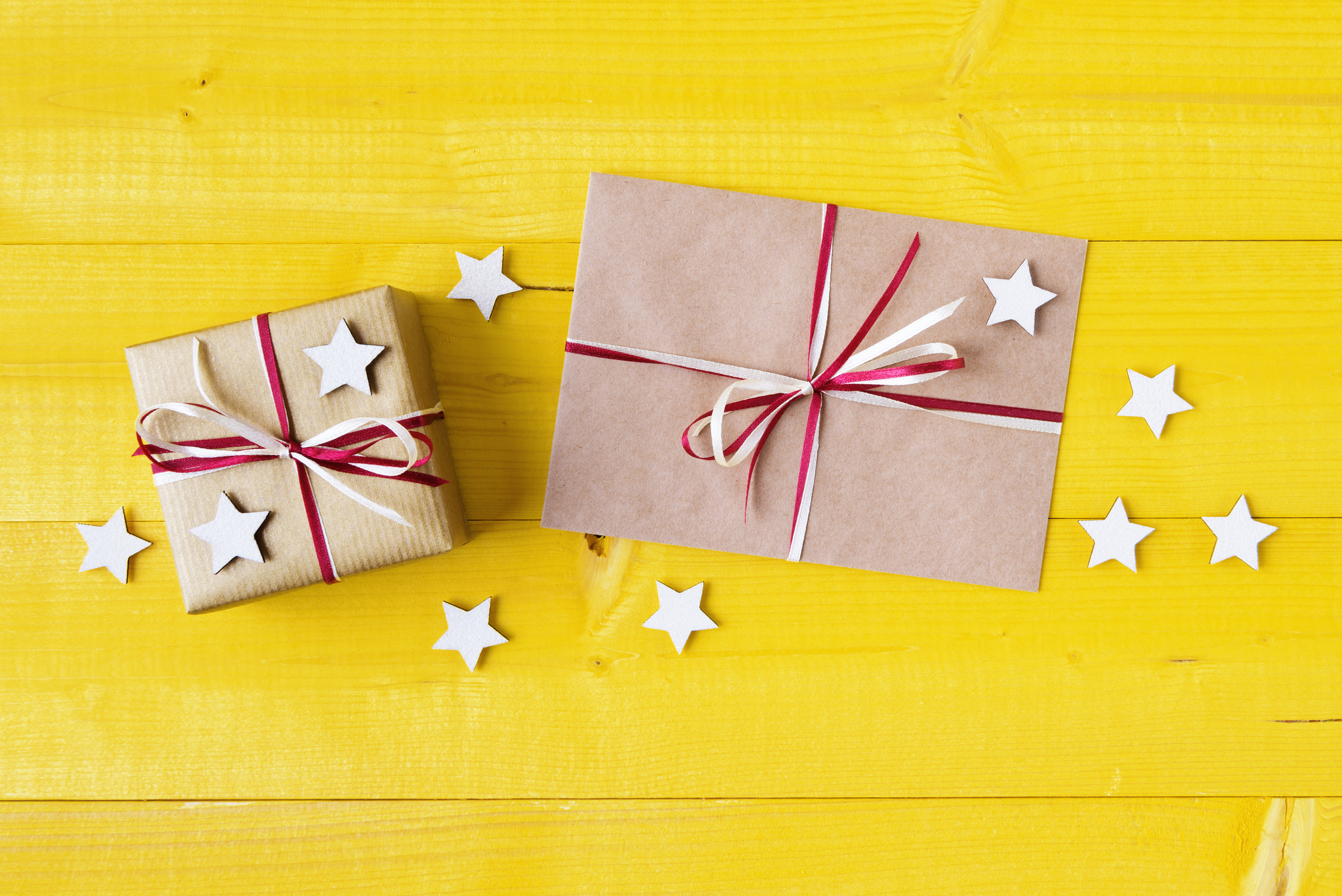 The holiday season is just around the corner. Halloween has come and gone while Thanksgiving is just about to grace us with it's delicious presence. That means you're probably starting to wonder when to get your holiday cards out in the mail. When to mail Christmas cards is a good question and one we're hoping to answer here.
As a rule of thumb, the post office typically takes 3-7 days to deliver domestic mail. Of course, it may take less than 3 days and in some cases it can take longer than 7. It happens. But for the most part, the 3-7 day rule of thumb rings true. That is of course, unless it's the holidays. December for sure — although this tends to happen during just about any holiday. When more people than usual decide to mail things all at once it tends to slow things down. And while not everyone mails a Mother's Day card (shame on you), most people do place holiday cards in the mail at about the same time of the year.
You can imagine this kind of mail traffic will cause some delays. And you'd be right. During the holidays — in this case we're definitely talking about December — the typical mailing time slows down to around 2 weeks. Sure, there's still a chance it will be less than that but normally from year to year this tends to be the case.
Pro tip: You can schedule all of your cards ahead of time. Set em' and forget em'. See the easy tutorial here.
So the question really is, when do you want your cards to arrive?
When to mail Thanksgiving Cards?
November 7th – November 14th
Thanksgiving cards — while totally awesome and greatly appreciated by everyone — don't tend to cause the same rush of mail as the jolliest time of the year. Good news for those who may wait until the last minute! The typical 3-7 day delivery time still applies so if you get wrapped up in life it's not the end of the world.
Remember — the post office will not be delivering the cards on the big Thursday. This means when you're calculating how far in advance (using the 3-7 days) use Wednesday as your day 1. That means if you want to get your cards delivered by Thanksgiving — put them in the mail by November 14th. Also something to keep in mind — late Thanksgiving cards don't have quite the same effect as late Christmas cards. People will still love getting a late Christmas card — something about the seasons's greetings hasn't quite passed in late December/early January. However, once Thanksgiving has come and gone, people have moved on to more exciting things. So while you can have some lax with when you mail out your holiday cards, try to get those Thanksgiving cards in the mail on time. Earlier is definitely better in this case.
When to mail Christmas Cards?
Dec 1st – December 10th (sort of)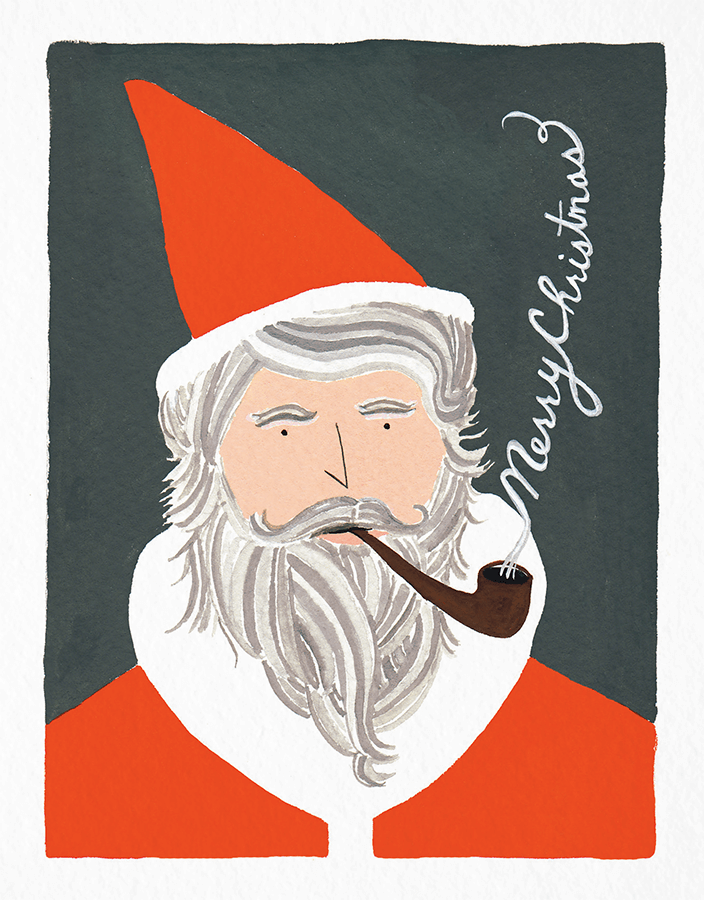 Ok, so if you place your Christmas cards in the mail after December 15th — don't panic. They're probably still going to make it on time. As mentioned earlier, the post office tends to slow down significantly during the holidays and December 15th is really the start of the peak season. This is when things begin to slow down. It's also the time that things tend to get a little crazy.
So, what does that mean for you? It means — try to get your Christmas cards in the mail before December 15th hits. This is also when the post office begins to slow down to about 5-14 day delivery time. That means it's possible for your Christmas cards to take about 2 weeks to get delivered. Can it be shorter? Sure. But it's impossible to tell. If you take in account that the post office doesn't deliver on December 25th or December 24th — count the days from December 23rd — this gives you December 9th as your 2 week buffer. As for 2018 — the 23rd is on a Sunday, so really you're looking at December 22nd (making the 2 week date December 8th).
It's not an exact science. But if you want to assure your cards arrive prior to Christmas — place them in the mail by or around December 10th (depending on the year).
On the plus side, if your cards arrive a day or two after Christmas — most people will still totally love the seasons greetings! The Christmas tree is still up and so are all the jolly feels.
When to mail Holiday Cards?
By December 15th (sort of)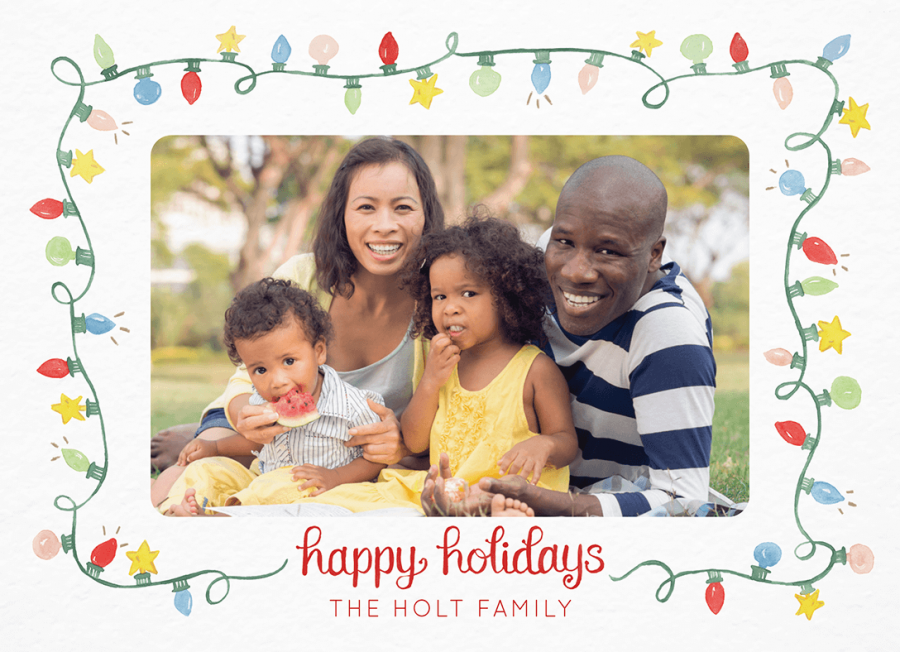 Holiday cards, much like Christmas cards have a similar dilemma — the post office seasonal back up. If you're just aiming to get your holiday cards delivered before the end of December — try to get your cards in the mail by December 15th. This will give the post office about 2 weeks to get the cards out and delivered. The earlier you get them out, the less of a chance there is that your cards will get lost in the post office shuffle.
As with Christmas cards, if they're a little late — no harm done. Most people will still be getting a stream of holiday cards in early January along with their New Year's cards. If nothing else, it'll give them that little boost of joy that they'll already begin to miss.
When to mail New Year's Cards?
December 1st – January 7th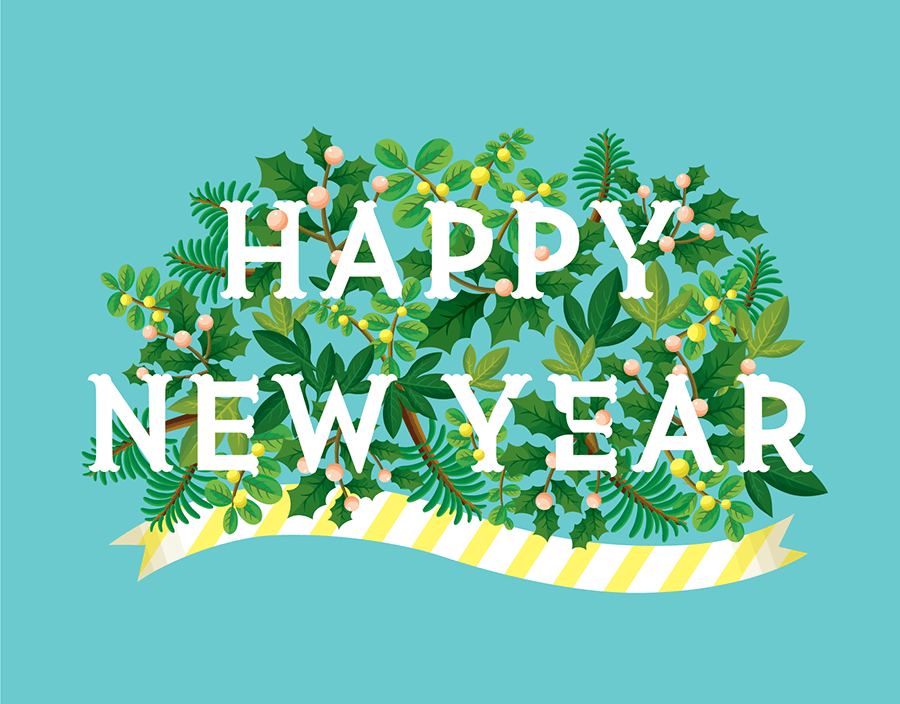 New Year's cards are a bit unique in that the celebration they're referring to will continue for a whole lot longer than just one day. Because of this you've got yourself a much wider acceptable date of receipt. You can send your Happy New Year's Cards early during the holiday season or if you happen to wait until last minute — getting a New Year's Cards during January still makes perfect sense. So long as your recipients get your New Year's wishes before the end of January, they will still make an impact.
This means you can place your cards in the mail pretty much as early as the beginning of December up until about the first week of January.
Ok, so who's excited for all the holiday mail?
If you're worried you won't have time to get all of your addresses organized in time for the holidays. And perhaps the prospect of stuffing a million envelopes and writing out a bunch of addresses — in a pretty cursive nonetheless — sounds like punishment, not to worry. Postable will print, stuff, address and mail all of your cards for you. You can take care of all your holiday mail in minutes. With about a bajillion different Christmas, Holiday and New Year's cards to choose from you'll have no trouble picking a design that makes your heart flutter. Customize a photo Christmas card or go with a classic Holiday design — whatever you choose, your friends and family will love their snail mail surprise!
See the all the cards here and send them without leaving your couch!