There's table etiquette. There's wedding etiquette. There's birthday etiquette. Are you getting the picture? There's etiquette for just about every occasion and holiday cards are no exception. And while they do exist — as with any and all etiquette rules — they're totally up for interpretation. At the end of the day we're totally behind you doing you.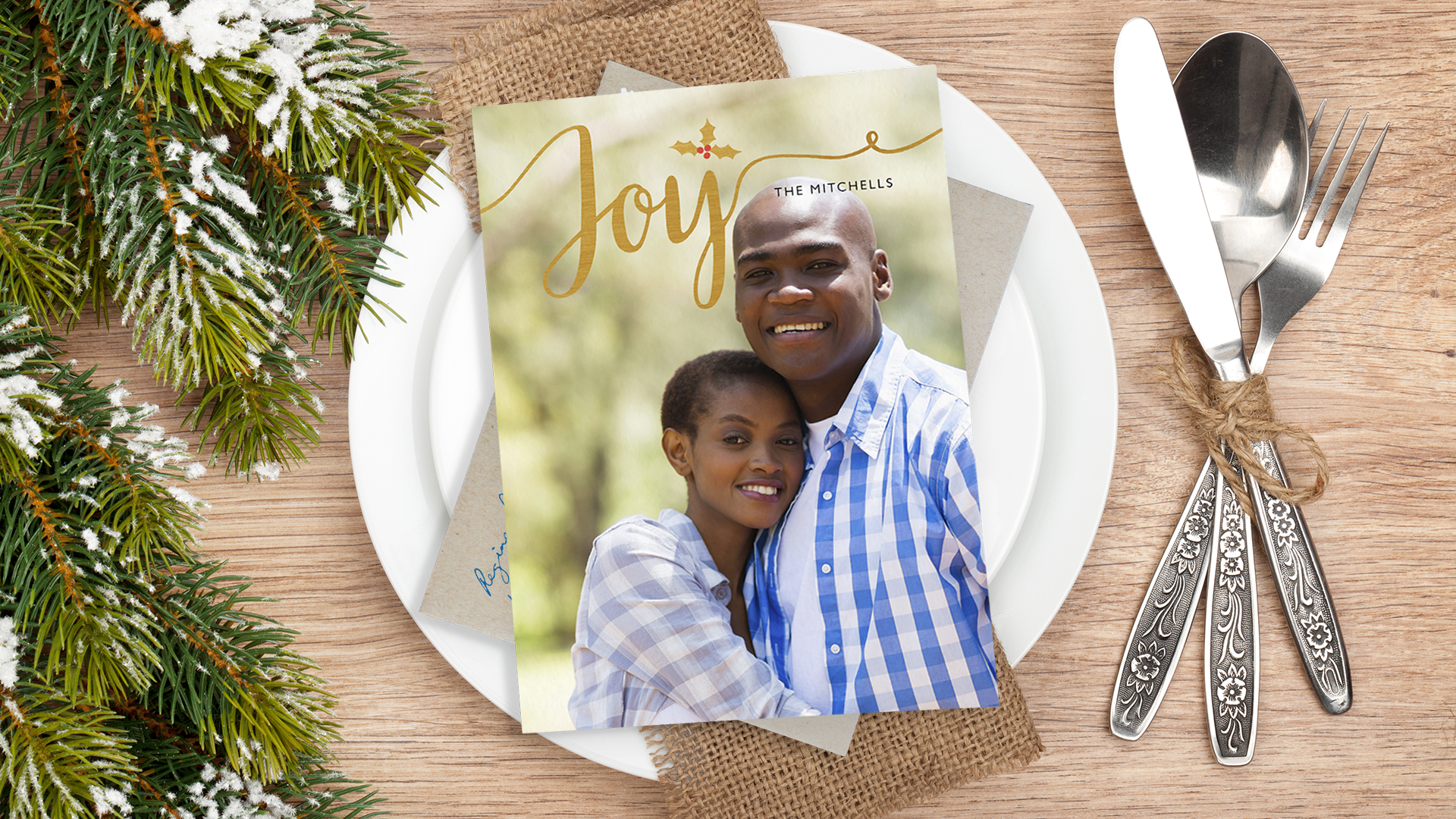 Who knew the holidays — of all the seasons in the year — could be a minefield full of etiquette traps? Well, we did… But that's only because the holidays are kind of — sort of — our favorite time of year. Not everyone can be holiday card experts, right? While some 'rules' are made to be broken, others are there for a good reason. Which are which? That's for you to decide. We're just here to share the knowledge so that perhaps you will avoid some unpleasantness. The last thing you'll want to hear is an hour long lecture on holiday card etiquette from your mother-in-law when you're up to your ears with hosting holiday parties and wrapping gifts. To avoid that catastrophe, checkout this list of holiday card etiquette tips and steer clear of the phone (just in case).
1. Send your holiday cards early.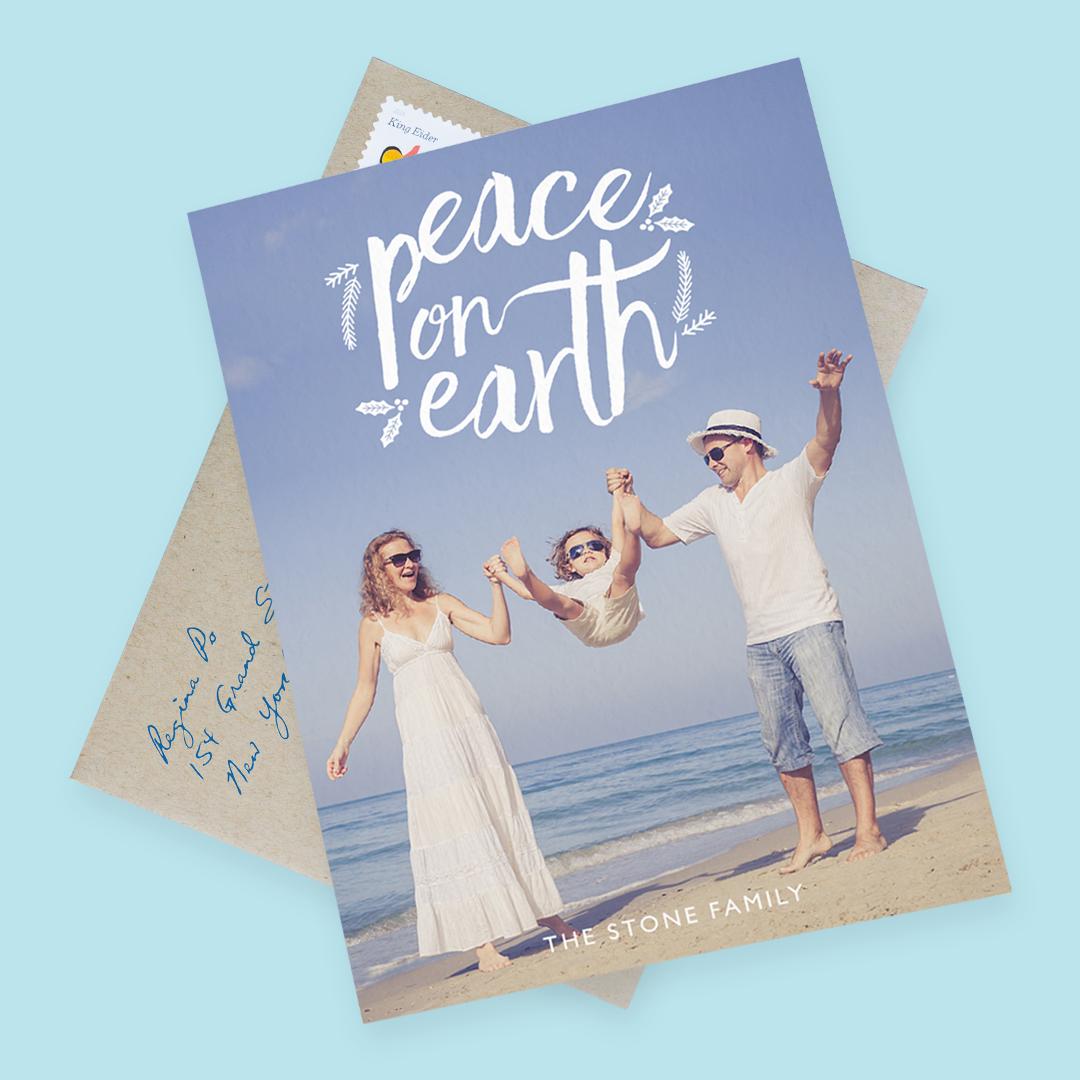 See Holiday Cards here
To assure that your holiday cards arrive in time for Christmas or prior to the end of December, send them early. This doesn't mean a couple days away from Christmas. The holiday rush at the US post office starts around December 15th. This slows the usual 5-7 day delivery time down quite a bit. Take the slower delivery time and add the fact that the post office doesn't deliver on December 24th, 25th or 31st and you've got more reason to send your holiday cards early.
What is early? Sending your cards before the second week of December will give your holiday cards an almost sure thing of arriving prior to Christmas. If you place your cards in the mail after December 15th the chances of your cards getting lost or delayed en route get higher. If you do happen to send your cards days away from Christmas, just keep in mind it might take them longer to arrive. This may not be such a bad thing since most people really enjoy getting to open more holiday cards even after December has come and gone. New Years cards are also a good alternative if you've already fallen behind. Remember, if you use Postable to mail your holiday cards, we'll mail them for you and you can take care of them early and just schedule them to go out later. Leaving your mind free to take care of other more fun holiday activities! 
2. 
You can skip the holiday newsletter.
Yearly newsletters were once a great way to stay up to date with family ongoings, but today social media allows us to stay up to date throughout the entire year so whatever updates you would include are likely already up for everyone to see. A way to still keep this tradition going is by including several images on your holiday cards with the significant events highlighted in the images (the kids' graduation photos or the newlyweds for example). You can also include a short snippet on the back of your holiday cards with the highlights. 
3. No e-cards.
They're impersonal and completely stripped of character (despite how cute they appear on your screen). We're all constantly bombarded with an overflowing inbox. Think about all those junk emails you receive on the daily? Opening emails and/or messages on a screen doesn't really have the same effect as opening a beautiful paper holiday card. Plus, you can't hang an e-card on the fridge.
4.
Don't send family photos to business associates.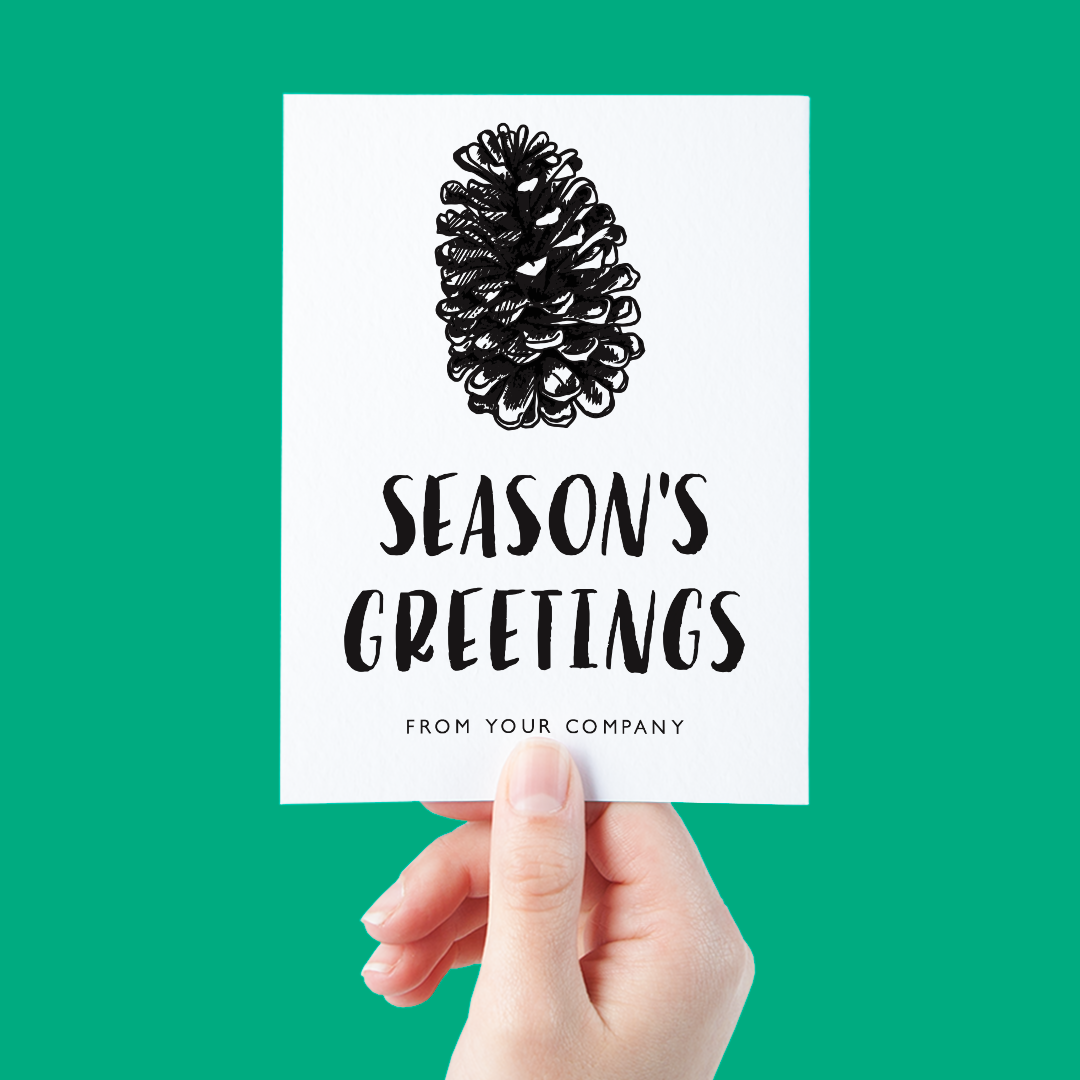 See Business Holiday cards here
If you're mailing out business holiday cards to your business associates, make sure you use a different design than the one you're sending to your family. While mom and dad are going to love a holiday card with a photo of the kids smack dab in the center — your newest client will have a slightly different reaction. Avoid confusing your clients and employees with your family photos by sending them a different card altogether. You can use your company's logo or maybe some other neutral season's greetings design. If you'd like to include a photo, use one with your company's team or perhaps a product photo with your logo on the front.  
5. Always include a return address.
You want to get a holiday card in return, don't you? Include a return address so that your recipients can be sure to return the favor. It's also a good idea just in case you happened to have the wrong address for someone. This way, the post office will have an address to return the card to. In the case of a wrong address, keep in mind the post office is likely not going to be very fast at returning it during the holidays. 
Ok, now who's ready for the holiday season to commence? We know we are. Now that you're equipped with the utmost important holiday card etiquette you're quite ready yourself!
Pro tip: Postable will print, address and mail all of your holiday cards out for you.
Yes, really. You can choose from one of many designs (all created by unique artists from around the US) and even customize some with a photo (or two or three or…). Simply upload a list of your contacts or use Postable's handy address collecting tool and click send. The rest is taken care of. Seriously, you'll have thought you've gone up to holiday card heaven.
You can even schedule your holiday cards ahead of time so you don't find yourself scrambling to get them out in the mail last minute. Customize your card, select your recipients and schedule your cards now so that they're placed in the mail ahead of time without you having to think about it.
Well, what are you waiting for? Get started here by creating your very own free Postable account (that comes with a handy free address book).