You may not be thinking about holiday cards just yet. October is still chugging along and Halloween is just around the corner. You're probably still in the mindset of thinking you've got about a million years before you even have to begin thinking about the holidays. There's a bunch more life you've got to get through before the holiday list even begins to make it's way into the fore front of your mind. Are we getting closer? Why would you wan to think about holiday cards right now?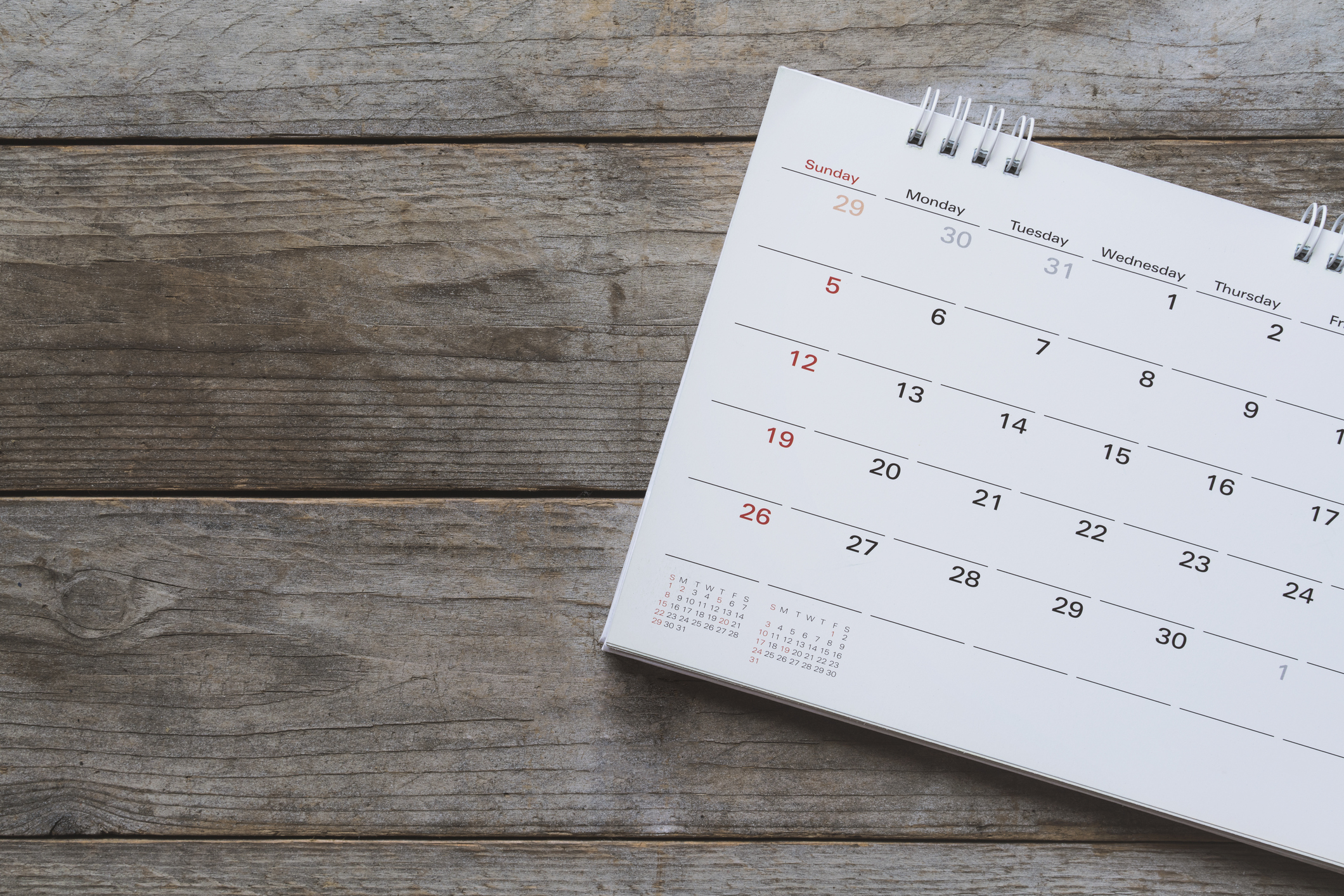 Well, we're the kind to think ahead and the idea of dealing with holiday cards *during* the holiday rush gives us the willies. There are about a million other things we'll want to be doing during the festivities. Like decorating Christmas trees and hosting dinner parties and drinking endless egg nog and baking cookies and the list can go on. The holidays are the most exciting time of the year. Surely you actually want to enjoy them and spend your time doing fun holiday things like eating cookies. Who doesn't like to eat cookies, right?! While sending holiday cards is totally awesome — really really awesome — we still stand by the idea of scheduling them early one. 
Why hold off on doing your holiday cards for the busiest time of the year when you can take care of them now without sacrificing quality? You can literally schedule your holiday cards in like 5 minutes without even leaving your couch. (How to schedule your holiday cards <—)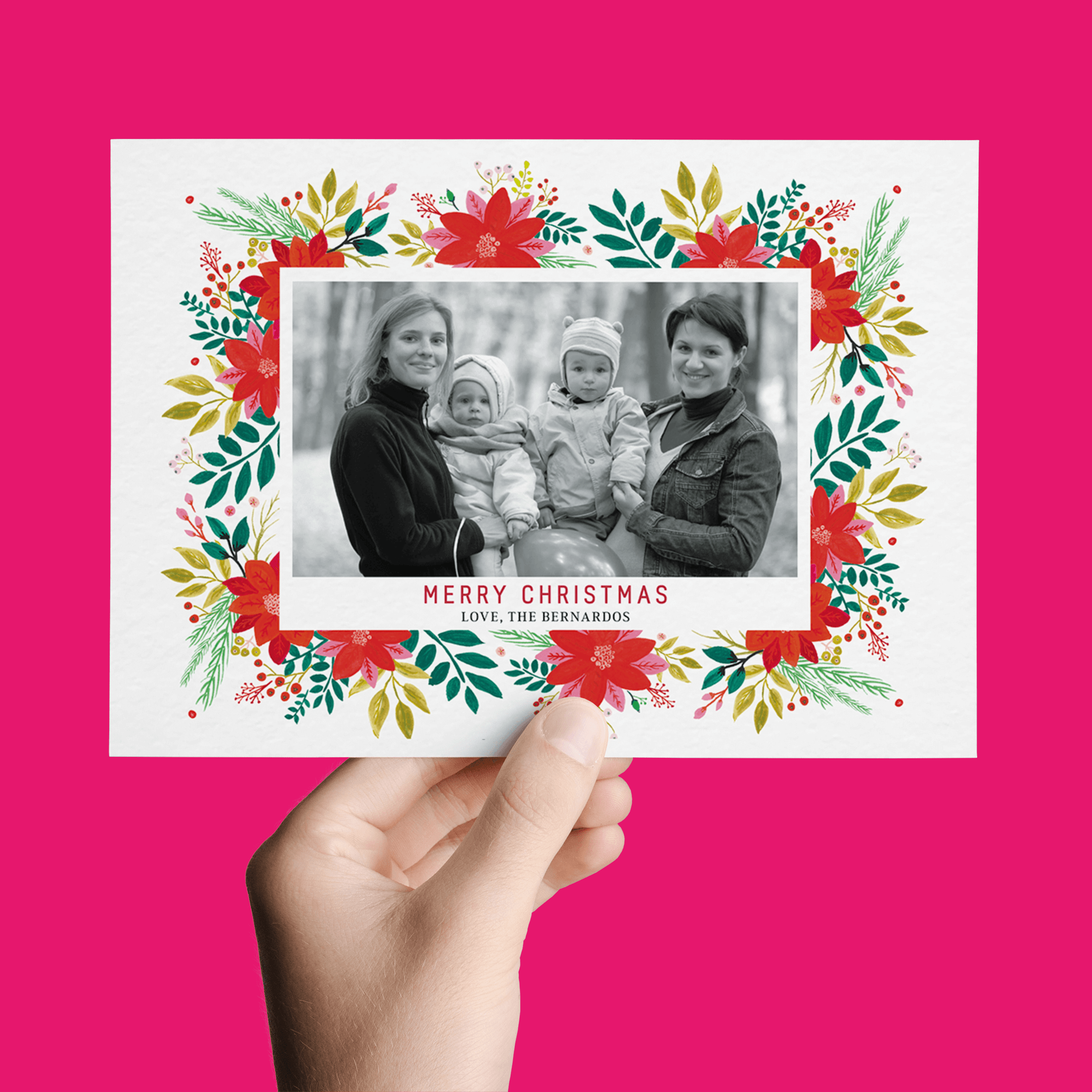 In case you're on the fence on whether or not you think you should schedule your holiday cards, we've listed out 5 reasons this may be the best idea you've ever had.
1. You've never mailed out holiday cards, but have always wanted to.
Every year you tell yourself — this is your year! This is the year you'll finally wish your friends and family the happiest of seasons greetings or merriest Christmases and yet every year it just doesn't quite happen. You never quite pull it off and not because you're unable. You're probably the master of holiday cards — you just don't know it yet.
The thing that keeps stopping you is the holiday rush. Somehow December sweeps you off your feet and you end up knee deep in holiday to-do lists where holiday cards simply don't make the cut. It's time to change the pattern.
Now is the time. If you wait until the rush of the holidays you know you'll get too overwhelmed (yet again) to actually get those holiday cards mailed. But if you take the step to schedule your Holiday cards now — before the rush takes over — you'll prove to everyone (not that this needs proving) that you really are the holiday card master of them all. 
2. You're going to be out of town for the holidays.
You've got big plans for a family vacay that you've been planning for months! Hooray! That's really exciting and quite frankly we're a little jealous. But the fact of the matter is — if you're away sipping eggnog and cozying up by the fire in a beautiful cabin somewhere in the mountains, your holiday cards simply will never make it out.
That's ok.
If you schedule your holiday cards now, well before setting sail for the ultimate holiday vacation — your holiday cards will go out just in time for the merriest season without you having to think about them. Now doesn't that sound relaxing?!
3. You're hosting family for the holidays. 
Chances are, you've already begun preparations for the holiday family reunion. Your big happy family will be joining you for the holiday season which means your home is going to be filled to the brim with egg nog, holiday jams and family from the east and west coast. Why waste what precious family time you have saved for the holiday season on mailing holiday cards? 
If you end up fitting in time for the holiday cards, you'll be sad to miss out on all the family fun OR they'll end up not getting done. Either way means no fun.
4. You're all about staying ahead of the game. 
You're the person everyone goes to for organization advice. When their life feels like it's going up in flames, your to-do list is about as neat as it gets. You, of all people, understand the incredible opportunity this is! Scheduling a big task like this well ahead of time totally frees up your packed — albeit extremely neat — holiday schedule. Why disappoint all of your organizing fans? Get this task done and out of the way well before you have to.
5. You're a huge fan of life hacks.
You've spent endless hours scrolling through lifehacker in search of the next greatest tool to make your life easier. Everything from how to reuse your old CD holders as bagel totes to using Doritos as fire starters — weird and useful life hacks are your jam. 
Postable will literally mail your holiday cards for you AND you can set & forget them today. It doesn't get easier.
So there's like a million other wonderful — totally valid — reasons as to why everyone should schedule their holiday cards right now, but we'll leave you with these five to ponder on for a while. On the other hand, if you think you've got even better reasons to go ahead and schedule those bad boys right off the bat– be sure to let us know in the comments section. All such wisdom is welcomed!
So the question is no longer whether or not you'll schedule your holiday cards, the how long will you wait. Will you do them now — like right this second? Or perhaps you'll wait until October has come and gone? Perhaps you'll even wait up until you've hosted your Friendsgiving potluck to go ahead and schedule your holiday cards.
It's no longer if, but when. Also — which holiday card will you choose (with so many to browse through this is a tough one)? These are the big questions in life. How will you answer them?