Babies are adorable. Especially if they're your own… Then they're the cutest living creature on the planet. Am I right? Once the bundle of joy is part of your life, the little kiddo is also 100% part of your Instagram and Facebook feeds. You just can't get enough. And whether you're creating your latest Instagram creation or composing that perfect baby photo for their birth announcement, we've gathered some funny and lovable baby photo ideas [courtesy of Pinterest] for your enjoyment.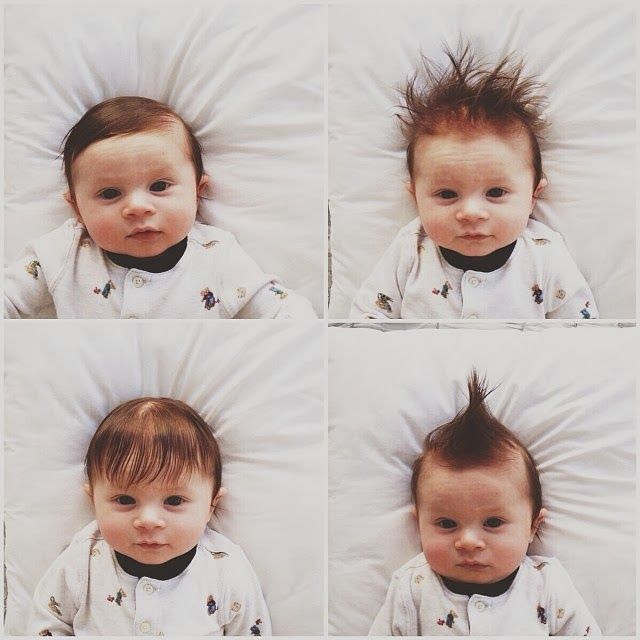 mammawatters.blogspot.co
Who could possibly have more style than your little one? Show off their latest trend setting adventures with some funky updos. Baby's got style!
---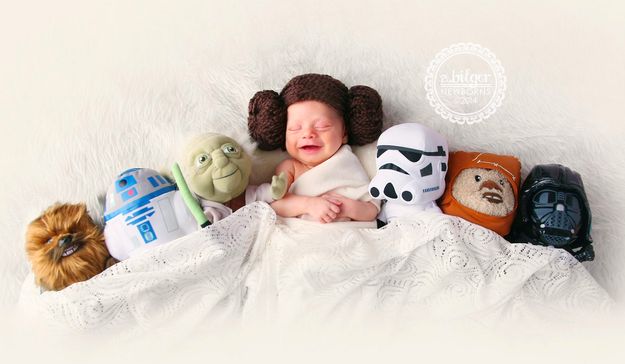 buzzfeed.com
Star Wars baby. Adorable. Simple. Perfect.
---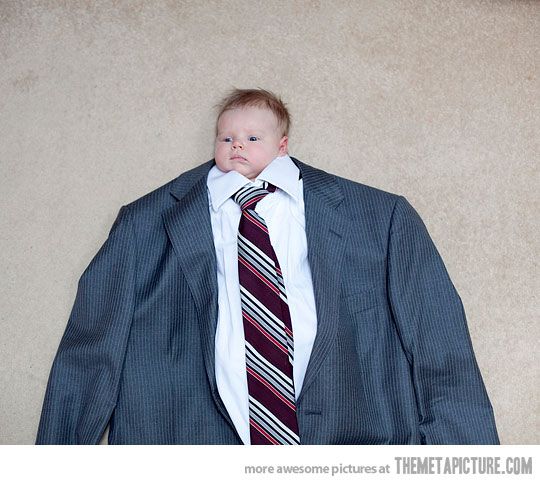 buzzfeed.com
Future suit-wearing stud.
---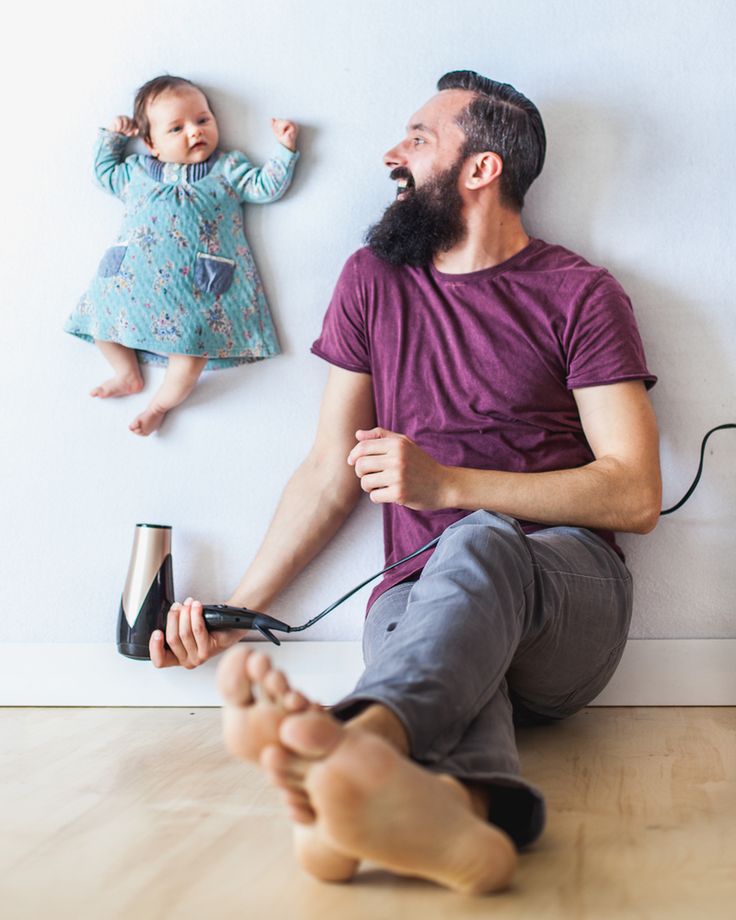 huffingtonpost.com
Hack your baby photos! Hint: His feet are up against a wall 🙂
---
mommymentionables.com
The trick with these photos is to have the still-est child on the planet. Either that, or just be ready to snap a million shots per second.
---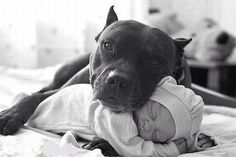 buzzfeed.com
A puppy + a baby = Pure love. If you manage to snag a photo of your adorable sleeping baby with your puppy showing their love, you'll have successfully captured your greatest Facebook profile pic to date.
---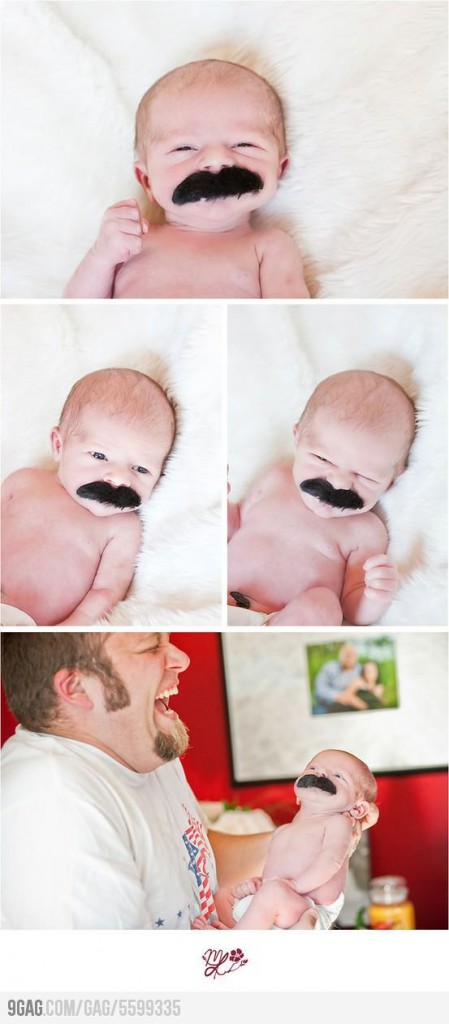 9gag.com
A baby with a mustache… how can you not giggle? At least a little!?
---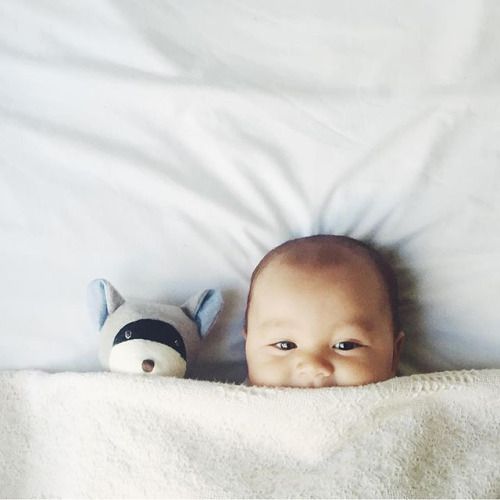 The Fuller View
Peek-a-boo. We see you! So. Stinking. Cute.
---
Adorable baby photos come in use for those adorable thank you notes!