The first week of November has graced us with it's glorious fall-esque presence. Along with the yet chillier weather and warmer sweaters, signs of the upcoming holidays are all around us. The Christmas tunes playing in just about every public space and store, holiday sales and seemingly endless baked goodies are everywhere. The most joyous time of year is almost here! And while you're likely still trying to prepare for Thanksgiving, there's no denying the holiday spirit. The best thing about the holidays is no doubt spending quality time with our friends and families. Unfortunately not everyone is quite as lucky. There are families that will have to spend their holidays in hospitals with their little ones. And so, while you think about who to send your Christmas cards to this year — consider mailing a card (or a bunch of cards) to hospitalized kids. A little gesture like sending cards to hospitals can go a long way to bringing a little bit of warmth to someone who could really use it.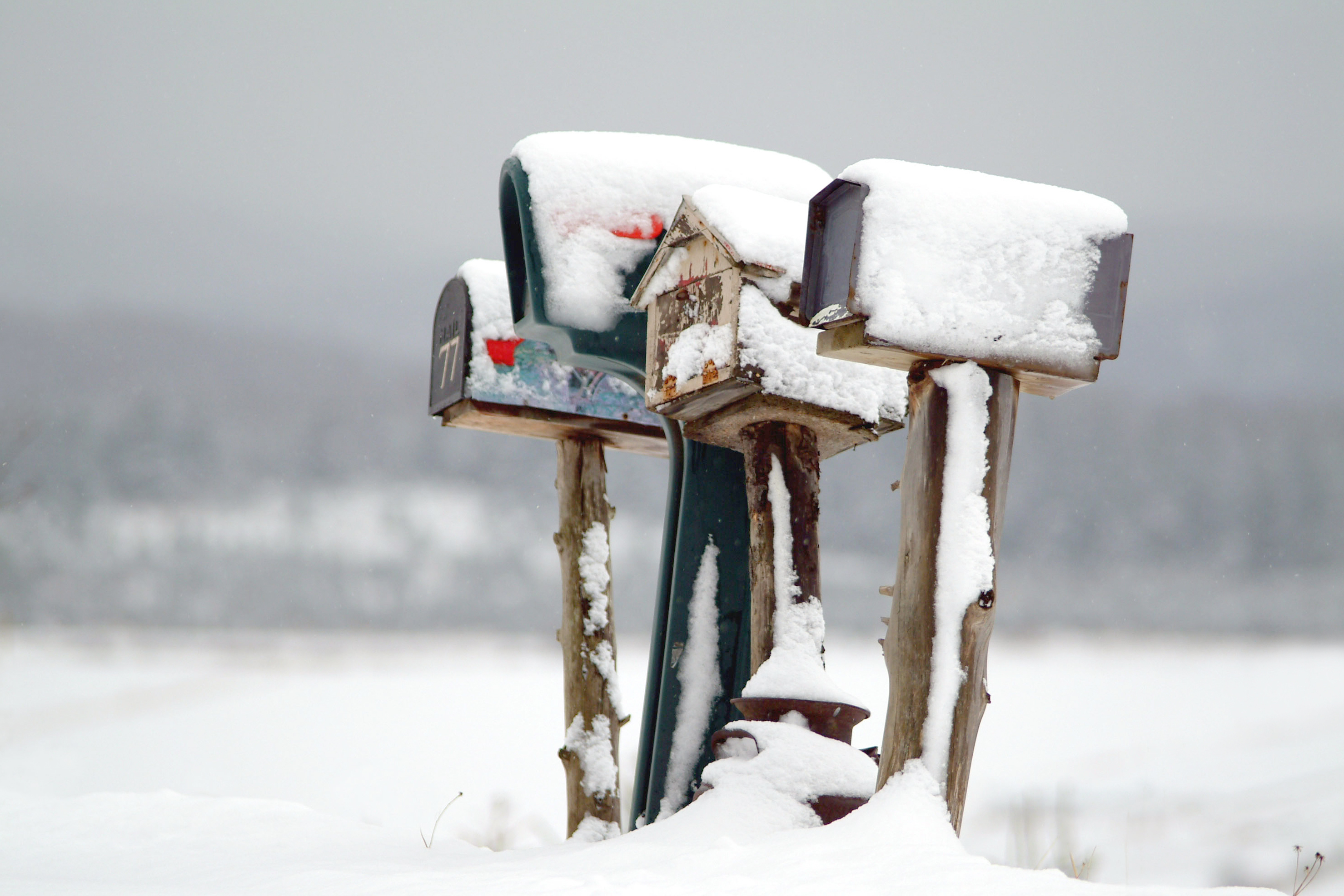 Not sure how to send cards to a children's hospital?
Well, it couldn't be easier. The organization Cards for Hospitalized kids will do all the leg work for you — all you have to do is mail your card(s) to:
Cards for Hospitalized Kids
7290 W. Devon
Chicago, IL 60631
** The cards should be received at the latest 2 weeks prior to Christmas. This means at the latest make sure the cards are placed in the mail by around December 1st. The USPS can take about 3-7 days to deliver domestic mail, but this does tend to slow down during the holiday season. So the earlier you write letters to the children's hospital and mail the cards, the better.
You can choose to make your own Christmas cards for hospitalized kids and mail them — just be sure there is nothing that can fall off from your card (especially glitter). If you'd like to send a little warmth this year, but don't quite have the time, simply use Postable to send Christmas cards for kids in the hospital. Just choose the card you'd like, write a personal message (more tips on this below), enter the Cards for Hospitalized Kids mailing address and click send. Postable will print, address and mail the cards for you.
[Use code LOVEKIDS for 20% off for any cards you send to Cards for Hospitalized Kids.]
What do you write in a holiday card for hospitalized kids?
You're encouraged to write a personal message when sending cards to hospitals, but there are a few things to keep in mind.
Do NOT address the cards to any one specific person (you're not sure who the card will go to).
Do NOT include any illness related comments like 'Get well' or 'feel better'.
DO include encouraging messages like 'You rock!'  or 'Stay strong'.
DO sign with your first name.
Do NOT give your last name or any other personal information inside the card.
Do NOT include any religious comments inside (ex. 'We're praying for you').
BONUS: If you choose to send more than one card, think about sending different types (Christmas, Hanukkah, or a general Holidays card).
Not sure what cards to send for kids in the hospital? Here are some suggestions!
As mentioned above, you could totally make your own holiday greeting cards for hospitalized kids. Just make sure to avoid adding anything that may fall off like glitter. If you're short on time, but would still really like to send cards to sick children — you still can. Here are a few holiday cards for kids in the hospital that you can send to brighten their day.
1. Whale Hello There
This E. Frances Paper design is simple, cute and punny.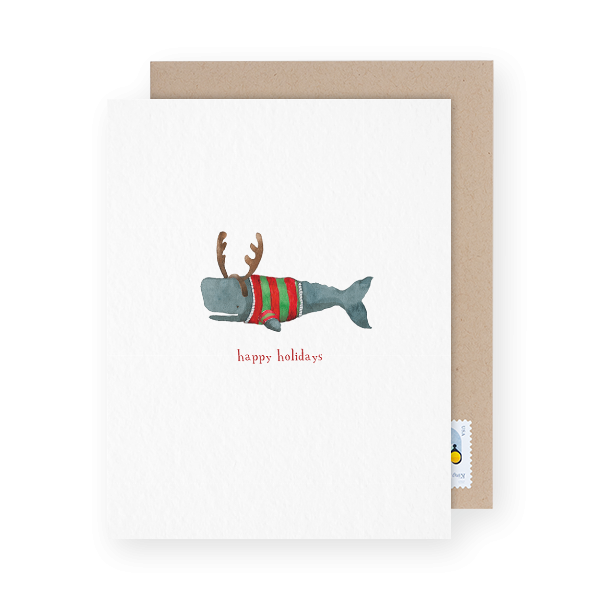 Write your message here
2. Christmas Carolers
This adorable Jacqui Lee design will surely put a smile on their faces!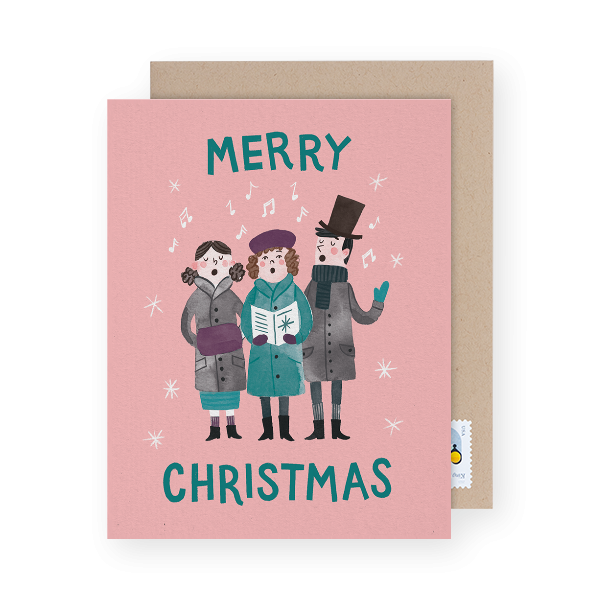 3. Smiling is my favorite!
Ours too.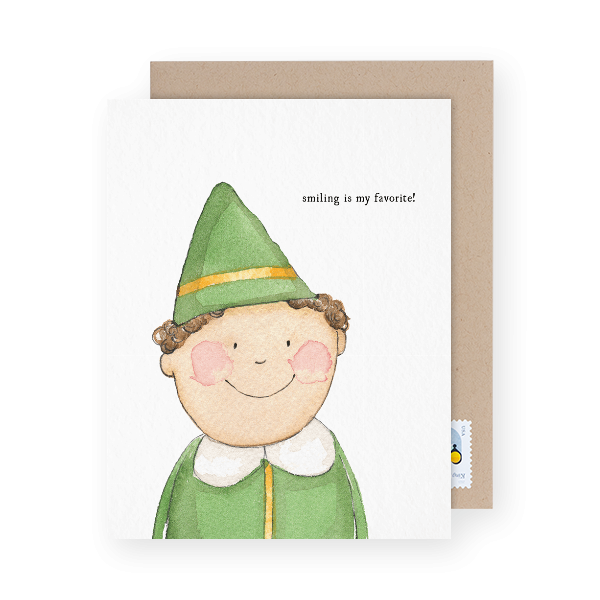 Write your message here
4. Pink Christmas
A bright and colorful Christmas tree to help spread the joy.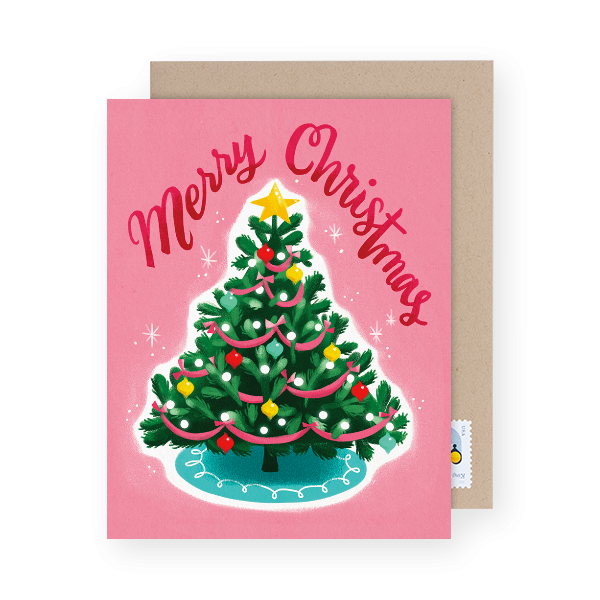 Write your message here
Which Christmas cards for kids in the hospital will you send?