Why send family birthday cards? Who could be more important in your life than the people you call family? Regardless of the size of your clan, each member makes up a tiny piece of your own unique puzzle. Our family members are an integral part of who we are — regardless of where they happen to live or how close we are to one another. And this is why our family members deserve a little extra recognition on their their birthday. This list of family birthday cards has something uniquely perfect for everyone, from mom to dad to siblings and even our beloved grandparents! Take a gander for yourself.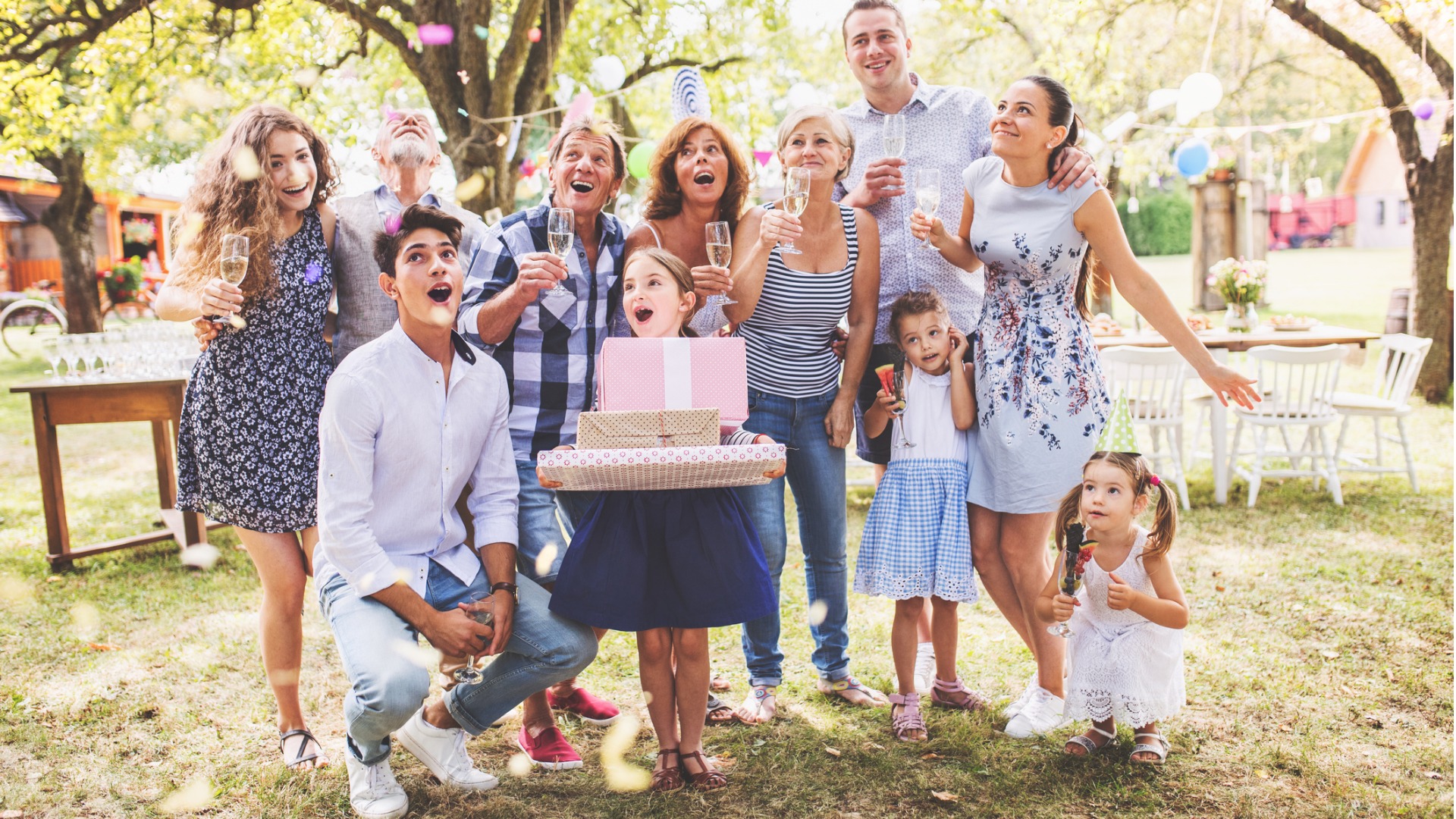 Family Birthday Cards
What better way to show them how much they mean to you on their birth-a-versary than to send them a special birthday card? And of course don't forget to include a special birthday message filled with all the love in the world.
Whether it's mom's birthday, dad's, one of your sibling's or grandparents' — sending a birthday card is important. [Understatement of the year!] It takes so little effort and yet the effect is huge! Getting a birthday card will help make your family feel special and loved.
Send really nice birthday cards to everyone in the fam in minutes. Postable will print, address, and mail them all for you.
We know that picking out birthday cards for family members can be tricky and with a giant collection of birthday cards, we thought we'd pick some of our favorites to make it easy!
Birthday Cards for Siblings
So you grew up with a brother or a sister… or both. Then you understand how strong of a bond the two of you have — regardless of how much bickering was involved. Life has a funny way of bringing siblings together. Whatever relationship you and your sibling(s) have with one another now, we've got a card that speaks to the unique-ness of each of them. If you want to make sure your brother or sister is loved on their special day — however far apart they may be (physically or figuratively) — sending them a card will do the trick.
Send really nice birthday cards in minutes. Postable will print, address, and mail them all for you.
Happy birthday sister
We're kicking things off with one of the loveliest cards in the birthday card collection. It's sweet, loving, and beautiful. So essentially, it's the perfect birthday card for your sister.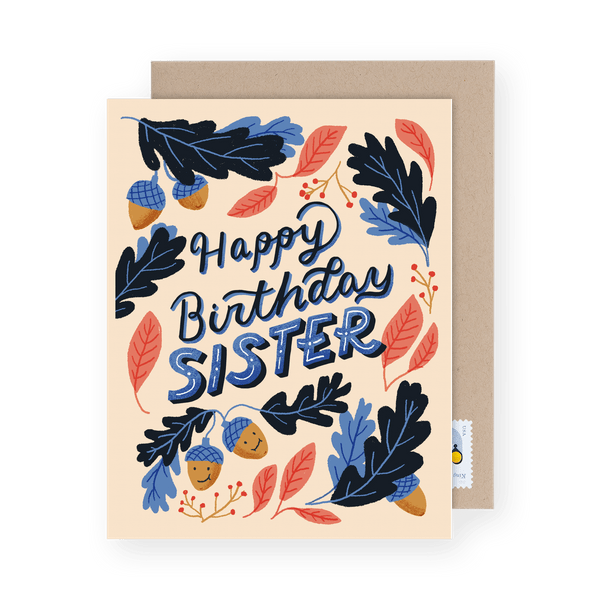 For the younger sibling
Did someone invent a time machine? When did they get so grown up!?! This card by Sea & Lake Paper Co. is adorable and funny and true. Seriously, why did they have to grow up?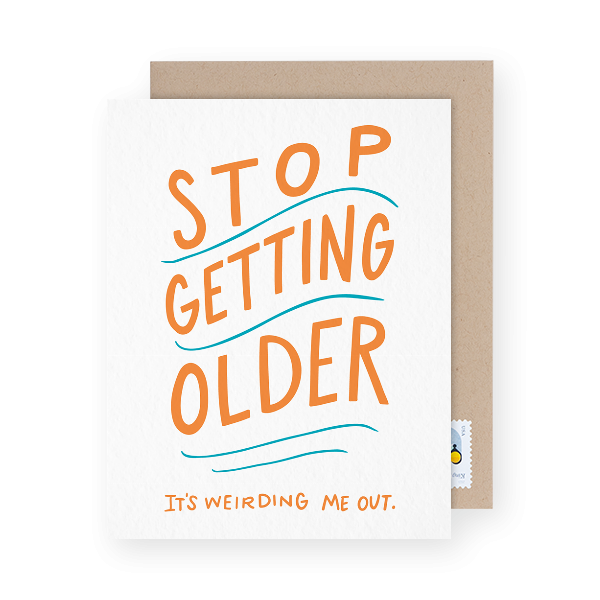 For the younger sibling, but sweeter
Another great option for a birthday card for a younger sibling, this hand painted design by 1Canoe2 is a bit less quirky and a bit more loving. The use of the pun is adorable. The sweetness level of this card is almost too much… Almost.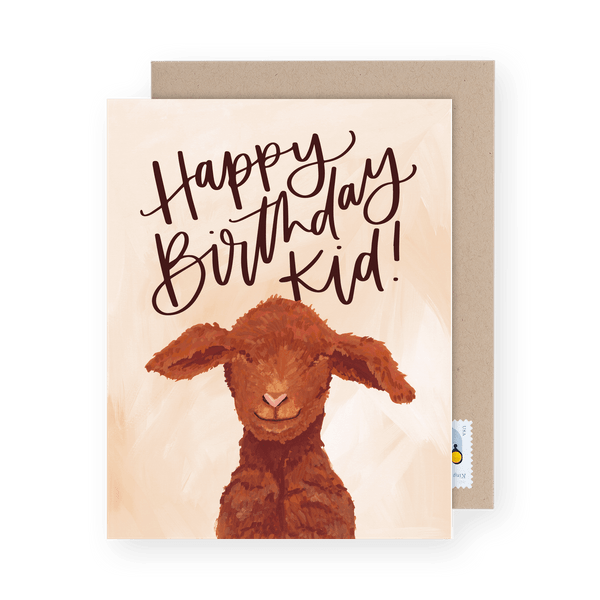 For the bestie sister
When your sister (and best friend) has her birthday it's your job to make it the greatest day ever. And this card is just the start.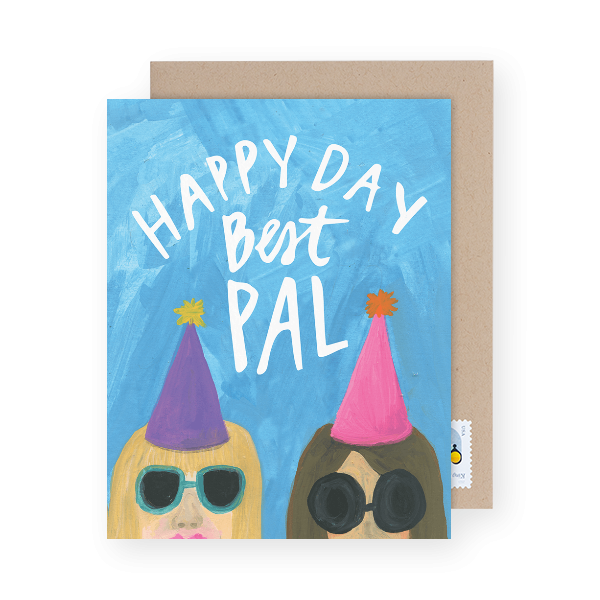 For the outdoorsy sibling
Did y'all grow up outdoors? Camping weekends with the family is where you probably had some of your greatest bonding moments. Use their birthday as a chance to reminisce on the years' past and plan some future family camping adventures.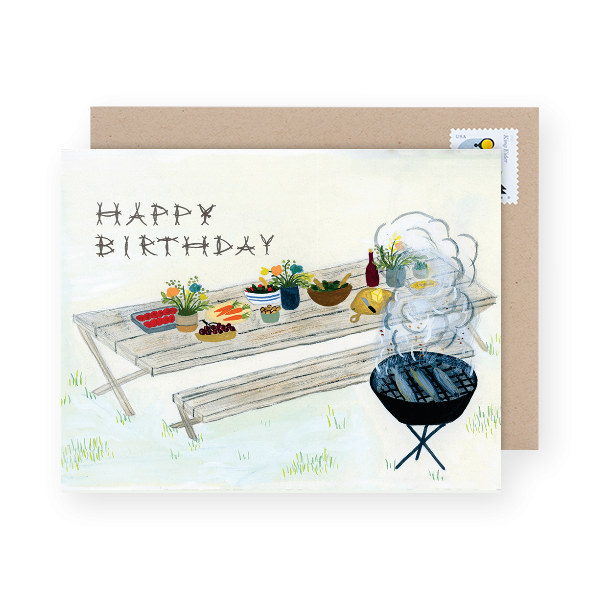 For the sibling that has everything (including a good sense of humor)
If you love to joke and kid around with your sibling, this card will likely give them a smile. But, of course, you know best. The last thing you'd want to do is send a birthday card that upsets them.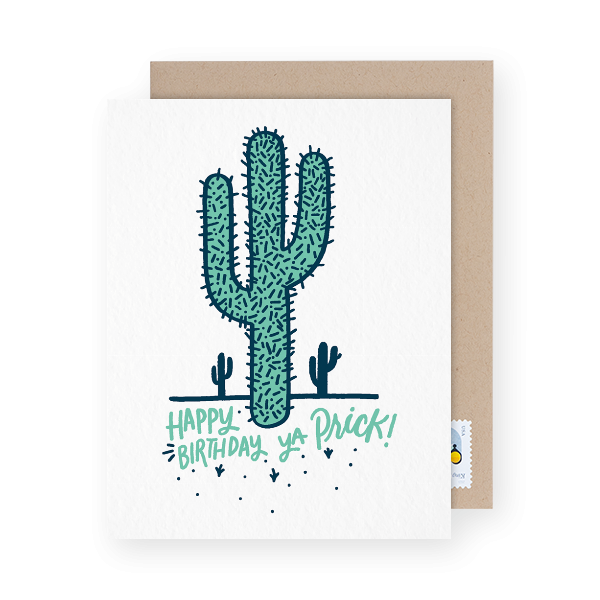 For the sibling that took the pressure off of you
And probably made your childhood way more exciting. Do let them know all (or some) of the reasons why this card is so true.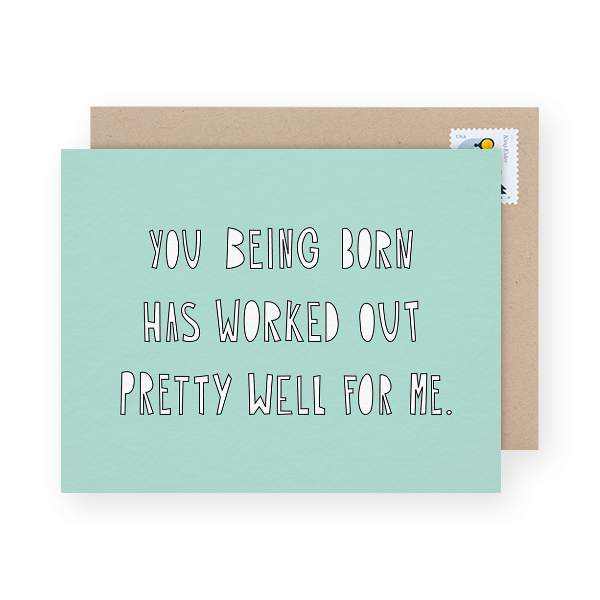 For the party-buddy sibling
Ahh.. You two probably have some great memories — go ahead, get a little nostalgic in your message!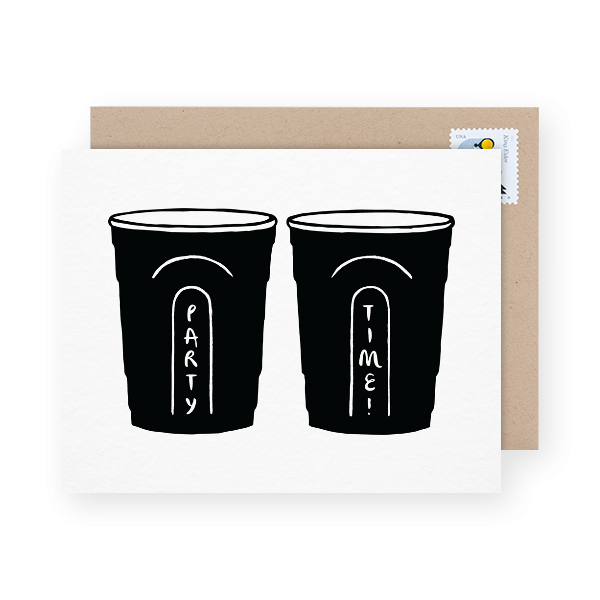 For the sibling that knows you really do love them
But also has a sense of humor.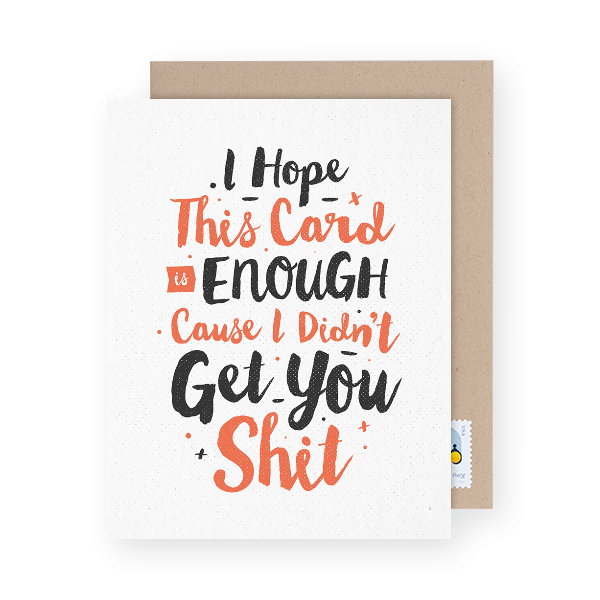 For just about any sibling
It says it right there on the front. It's got a little joke and a delightfully colorful design. It's really just the perfect card for any sibling.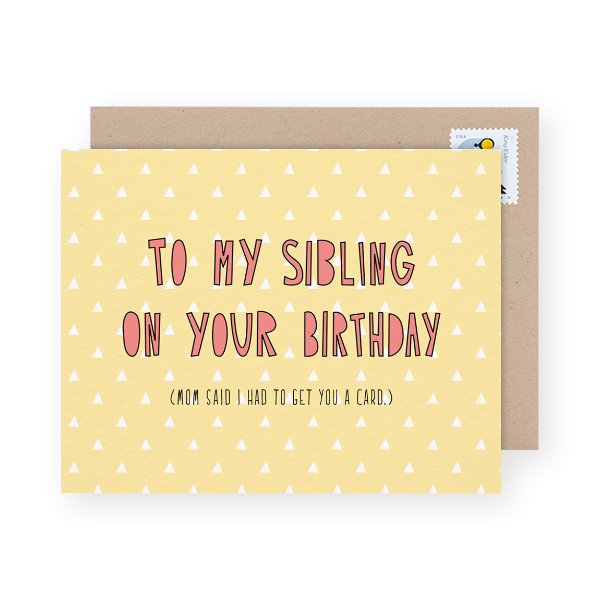 For the photogenic sibling
Have a really great photo of the two of you? It could be from when you two were growing up or anything recent. This photo birthday card is perfect for reminding your brother or sister of your sisterly/brotherly love.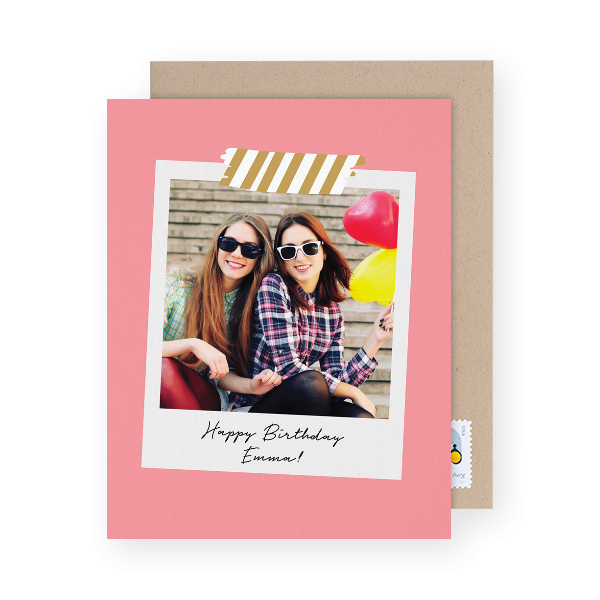 Birthday Cards for Mom
Mom has been there for you probably more times than you can remember. The very least you can do is send her a lovely birthday card. If not lovely, then perhaps make it a funny birthday card. However you spin it, you should be making mom's special day — special. If mom's birthday is just around the corner, don't wait until the last minute to send her a card. Postable's selection of Birthday cards for mom will likely have a design that tickles your fancy. While shooting out a quick text sounds like a good idea right now, that's no way to show mom you care.
If you always intend on sending a proper card, but year after year you end up sending mom a text (or a dreaded e-card) because time never seems to be on your side — send a birthday card for mom without leaving your couch [right now]. You can still show mom your love without having to go to the store for a card and stamps or ever stepping foot in the post office.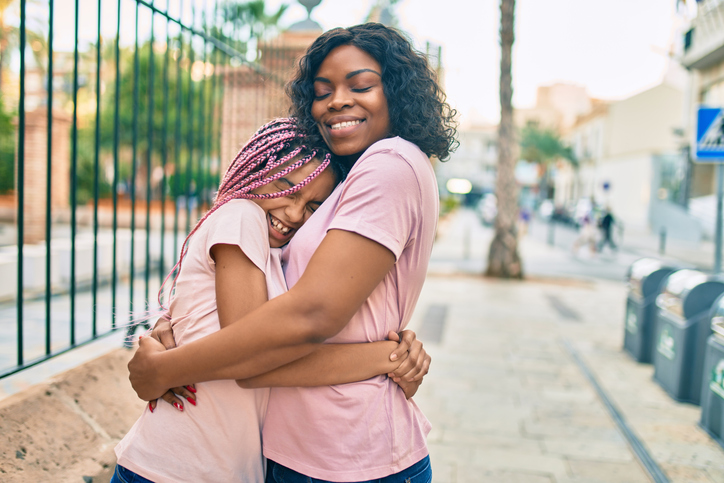 Photo birthday card for mom
Have a nice photo to share with mom? She'll love seeing your smiling face on her birthday card and may even put it up on the fridge. Upload your own photo to this stellar birthday card by Postable.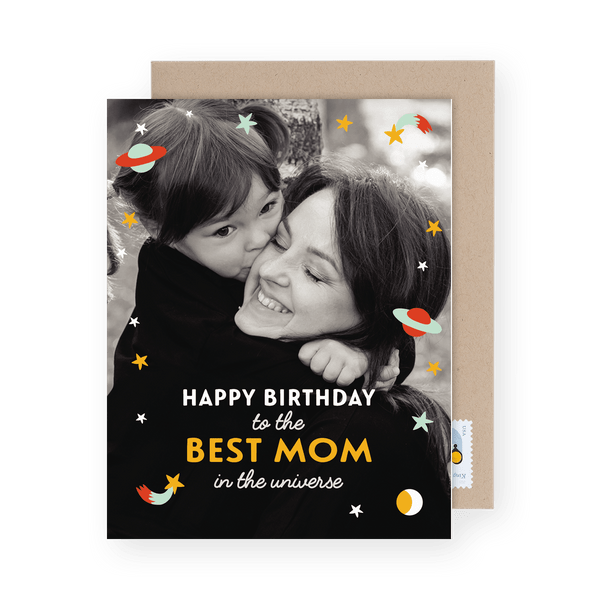 Mom's my hero
Not every birthday card will have the words 'Birthday' on the front. There, we said it. This beautiful hand painted design by 1Canoe2 is the perfect birthday card for mom to tell her just how much she means to you. Use the inside message as your opportunity to say 'Happy Birthday' and tell her why she's your hero.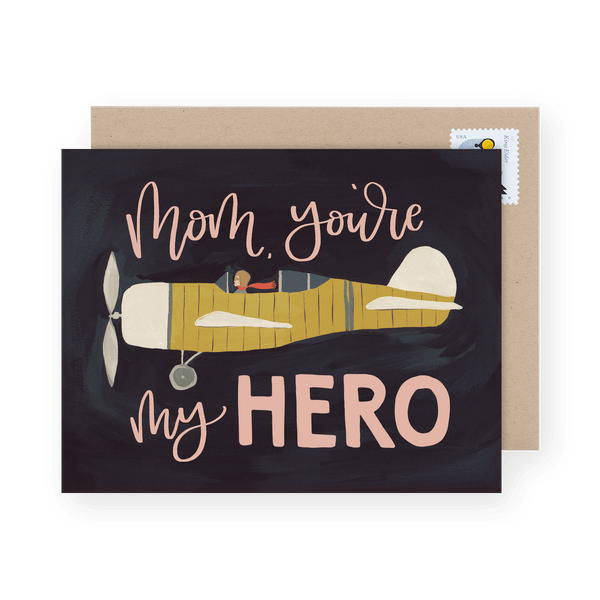 Best birthday card for the best mom
Adding onto the theme of birthday cards that don't actually say 'Birthday' on the front, this fun design will show mom that you appreciate her. Use mom's birthday (and every day) to tell her how awesome she is.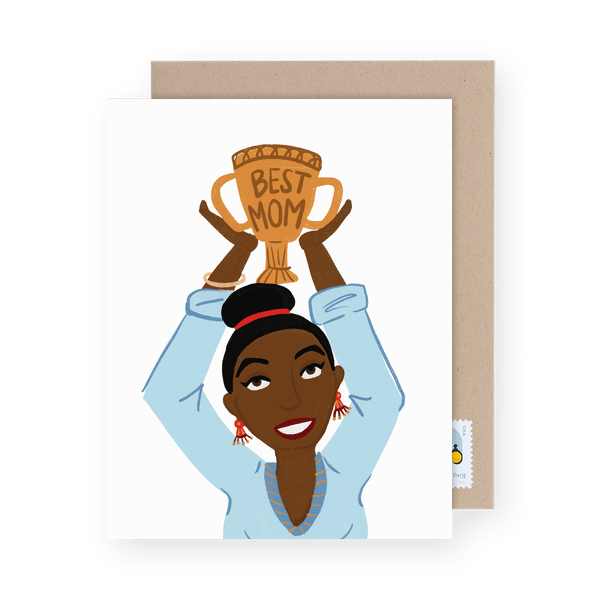 Like a proper adult
This card by Near Modern Disaster says it all. Show mom what a proper adult you are with this fancy birthday card. She'll probably get a good giggle out of this one. Who wouldn't want a giggle on their birthday?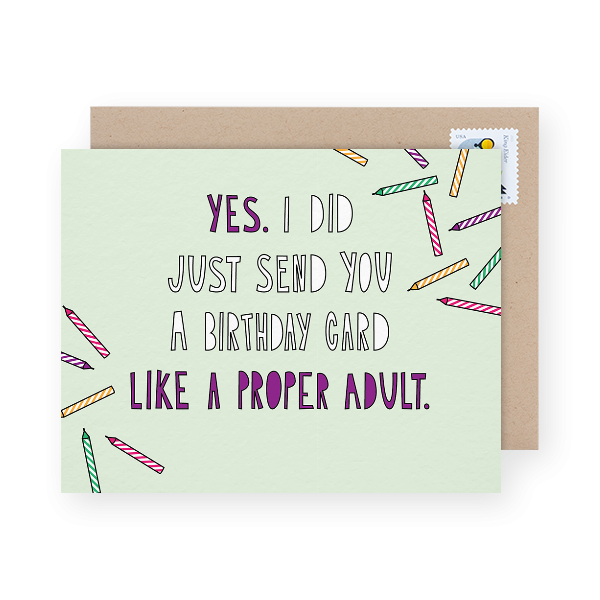 For the plant mamma
This cute birthday card is for the plant mamma. For the mom that has just about run out of space to plant any more green babies around the house. She'll appreciate this simple black and white birthday design by Hello Paper Co.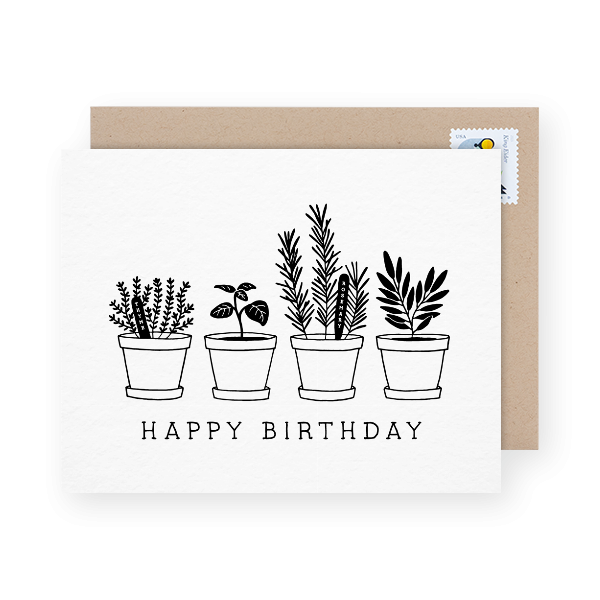 Dog mom birthday card
Send mom this delightfully fun birthday card by Forage Paper Co. Perfect for the mom who has a furry baby around the house.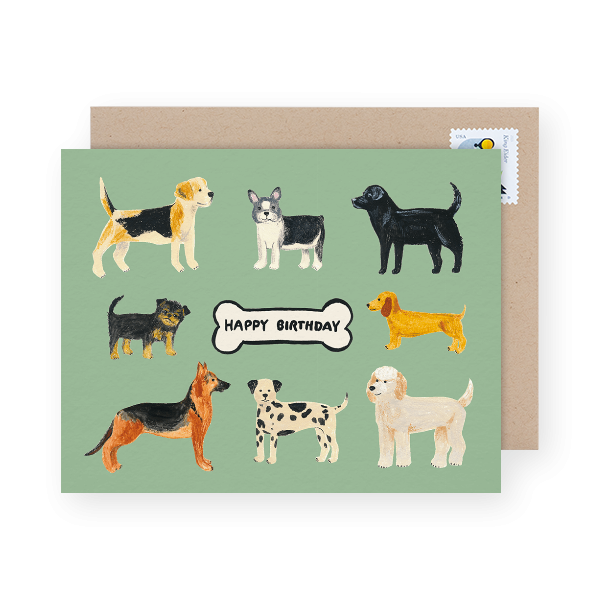 Lovely florals
Send mom this beautiful birthday card by Clap Clap and she'll probably want to frame it. Wouldn't you? This beautiful floral design is a lovely creation that will brighten mom's special day. Don't forget to write something special on the inside.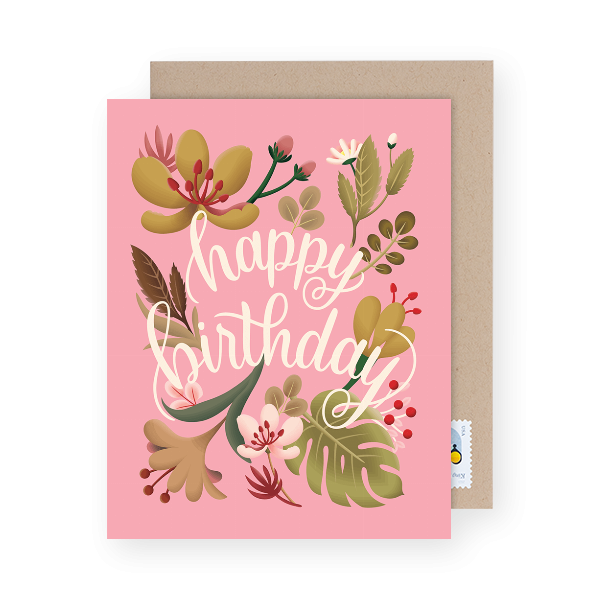 Mom IS a wonderful human
Sometimes you should remind mom how wonderful a human she is. When was the last time you did that? Send mom this birthday card by Sea + Lake Paper Co. and remind her just how awesome you think she is. It's so bright it's bound to brighten up her day.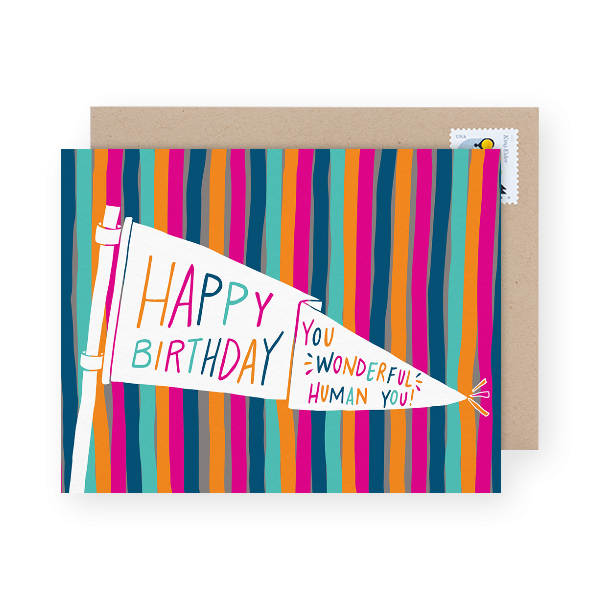 Colorful photo birthday for mom
Bring some color into mom's birthday with this bright photo card. Add a photo of yourself, you and your siblings, your entire family or even just a beautiful portrait of mom. Get creative with some photos from the past or add something more recent for mom to enjoy. Either way, this photo card for mom will make her day a tiny bit more special.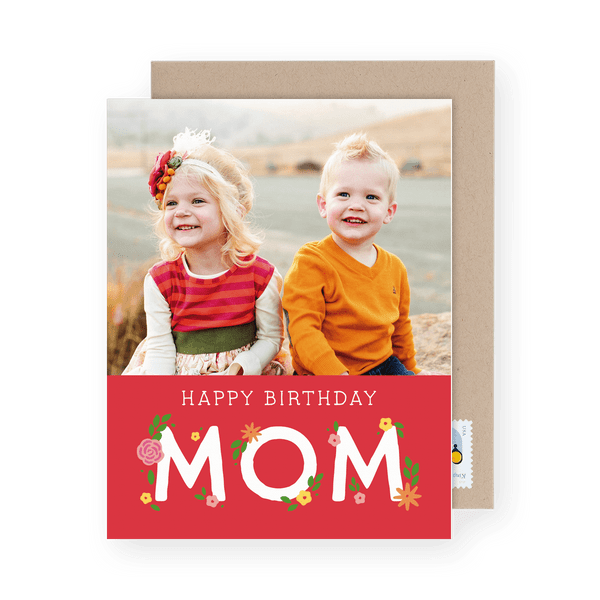 Simple birthday card for mom
This lovely birthday card for mom is also customizable (add mom's name to the front if you'd like). Don't forget to write a personal message on the inside of the card!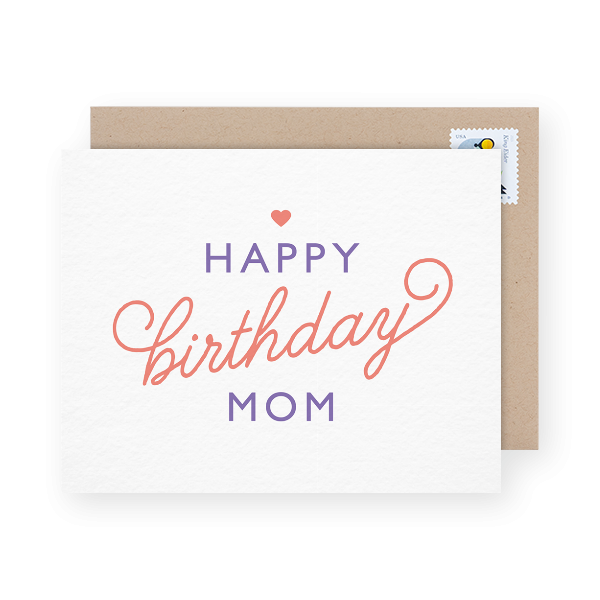 Cocktails for mom
What mom doesn't appreciate a good cocktail? Send this cute birthday card design by Small Adventure and think about matching the gift to fit the theme (a nice bottle of wine for instance or a cocktail mix set).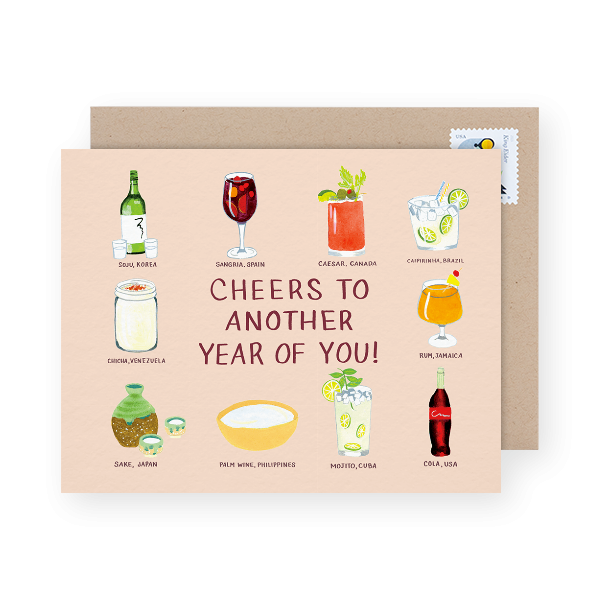 Floral Bouquet
Sometimes sticking to a classic really pays off. This stunning floral birthday card will surely make mom feel loved on her special day. The flowers practically jump off this card, but you should probably get her some real ones too.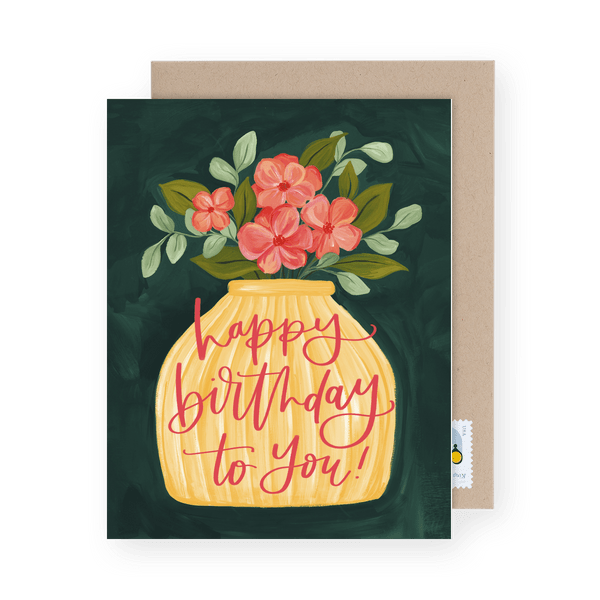 Mom the baking Queen!
We had to include this delightful little pun birthday card by A Jar of Pickles! This would be perfect for the mom that makes the best chocolate chip cookies! Or you know, just loves to bake.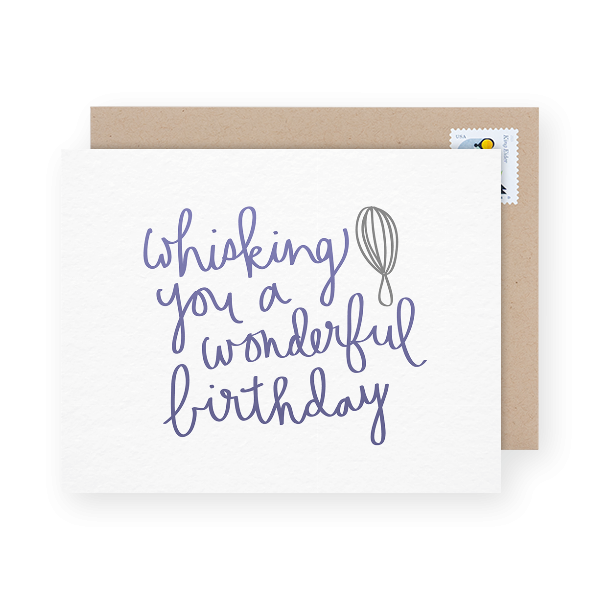 Birthday Cards for Dad
Have a dad that's gone out of his way — every chance possible — to make your special day a success? Or maybe he's been there to sneak you that chocolate chip cookie when you needed it most. Or maybe he's been there to give you all the life advice you could ever need (and then some)? Whatever awesome things the dad in your life has done, be sure to make him feel all sorts of special by sending dad a birthday card.
Let's celebrate the shit out of you
Starting dad's birthday card list with something a little edgy. If you don't think dad would take kindly to this card, then obviously please don't send it. On the other hand if you're sitting there giggling at how much dad would beam after opening the envelope… Don't wait. Just send!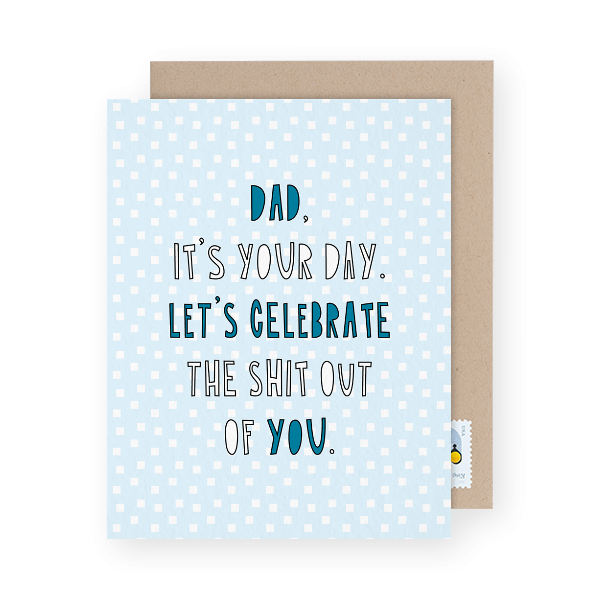 I love dad
There are plenty of ways to show dad you care on his special day. As with most things, you don't have to reinvent the wheel here… Just tell dad you love him. It really can be that simple. We love the simplicity and the directness of this dad birthday card and we think he will too!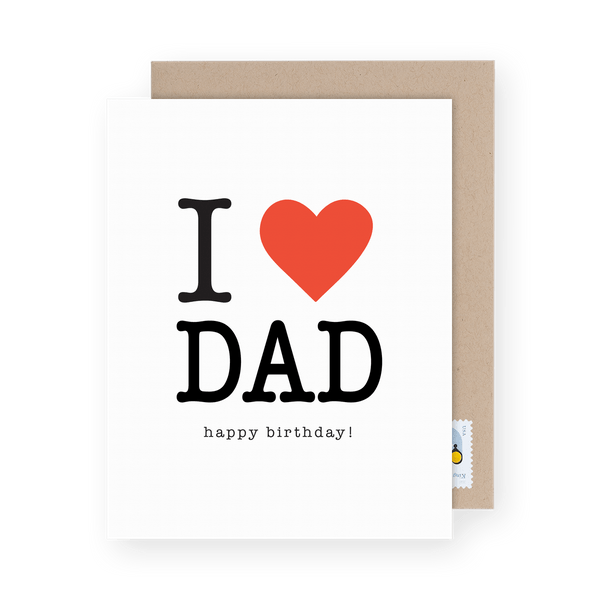 POP
On the other hand, if dad likes things to pop then this very loud comic styled birthday card will be perfect.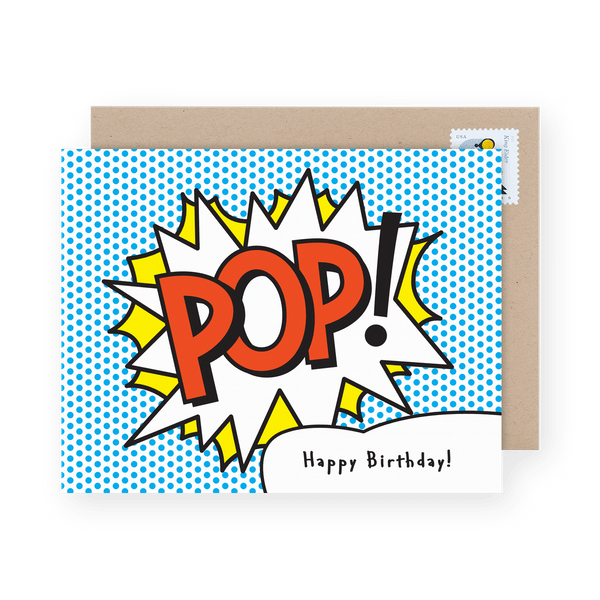 For the space-y dad
Does your dad love to keep up with the latest and greatest space-exploration news? Maybe he's a science nerd. Or maybe the dad in your life just appreciates a good ole' play on words. This mission control birthday card by 1Canoe2 is perfect for dad!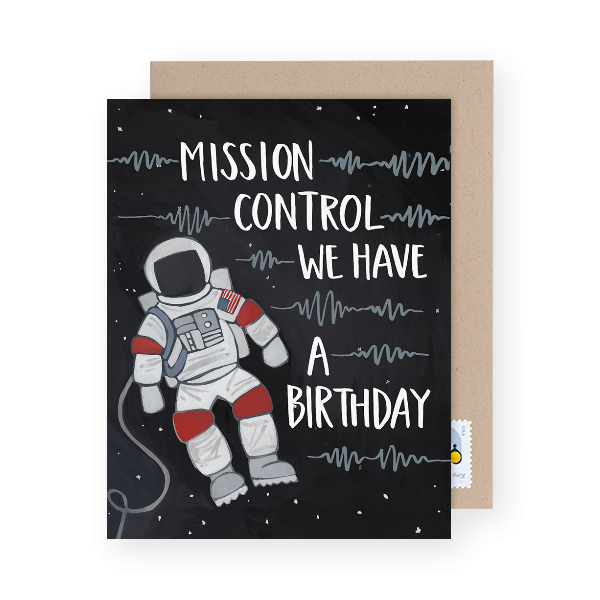 A true gentleman indeed
Does dad love American History? Then this other birthday card by 1Canoe2 couldn't be more perfect.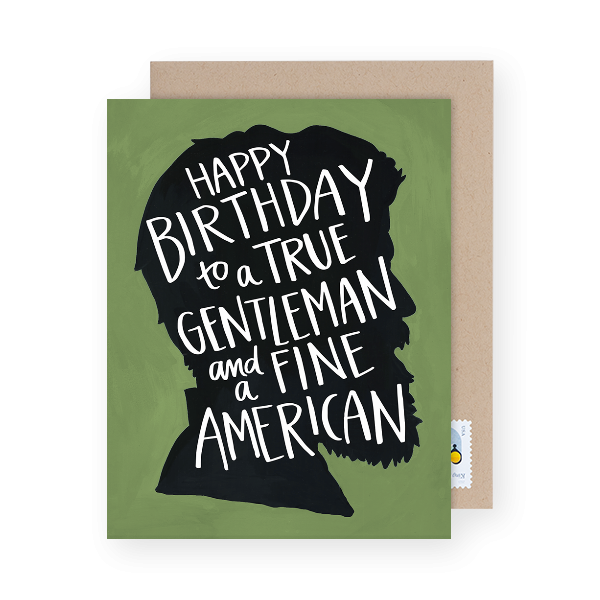 Herd Birthday
Ok, who doesn't love a delightful little pun? Especially if dad has been known to throw around a pun or two of his own.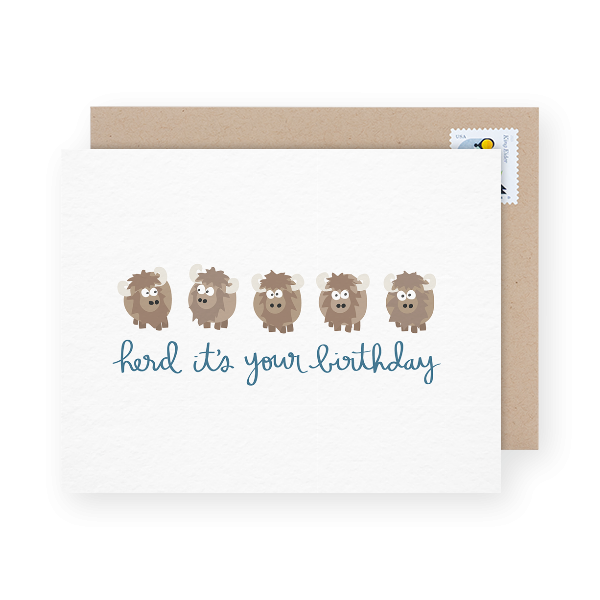 Renaissance party
Dad a history buff? This hand painted quirky birthday card by Quill and Fox would be perfect!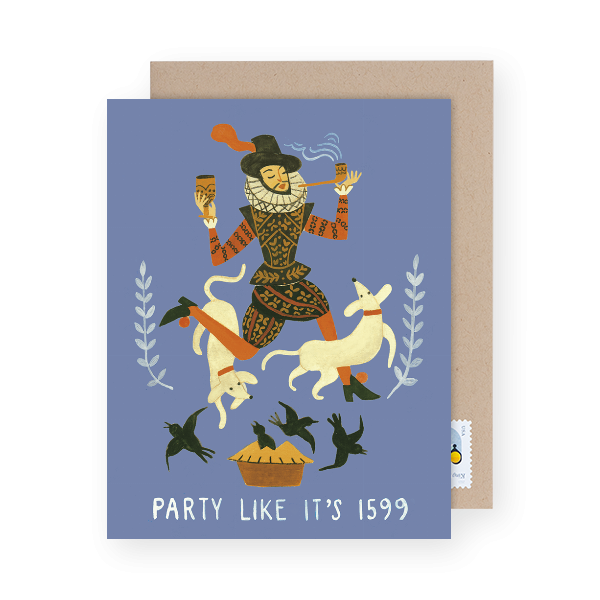 T-Rex high five
Of all the people in your life, dad would be the one to appreciate this funny birthday card the most. If you're giggling away at yourself because you know it's true — go ahead, send dad a giggle!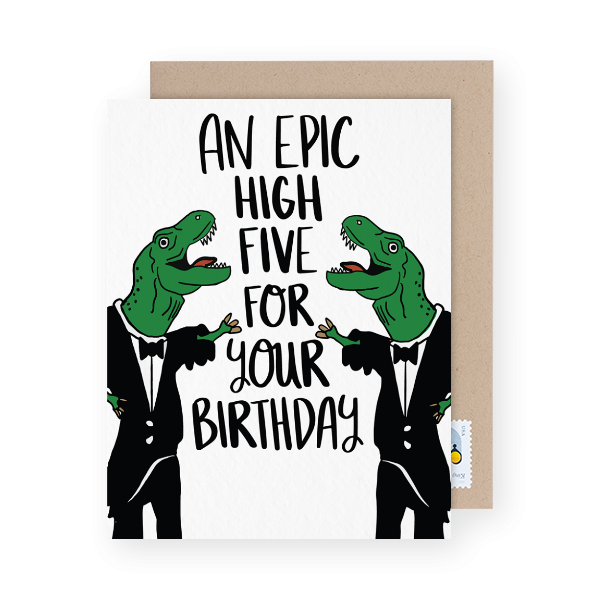 Older & wiser
Can dad take a joke? This Bench Pressed Birthday card would be perfect if he's the type to laugh at such things.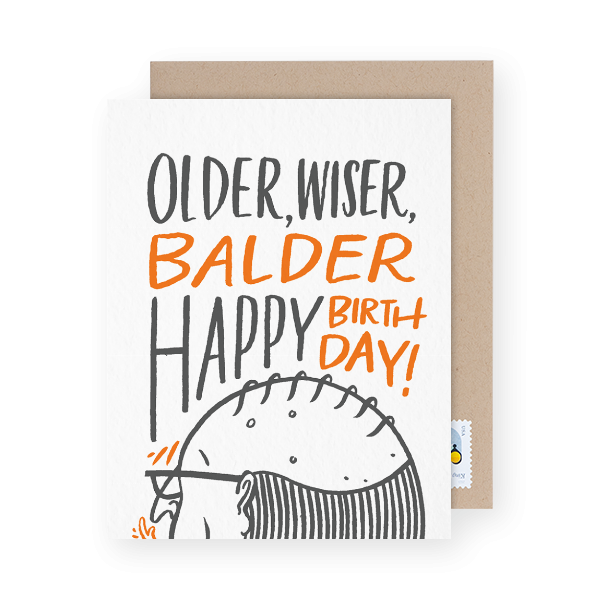 From your favorite child
Near Modern Disaster has a way with words. This birthday card for dad is pretty spot on.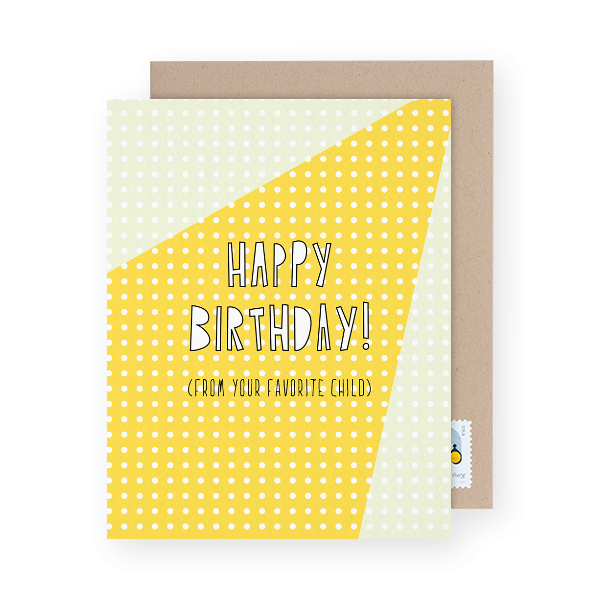 For the powerful dad
Something about this design screams power! It's perfect for the dad that loves the discovery channel.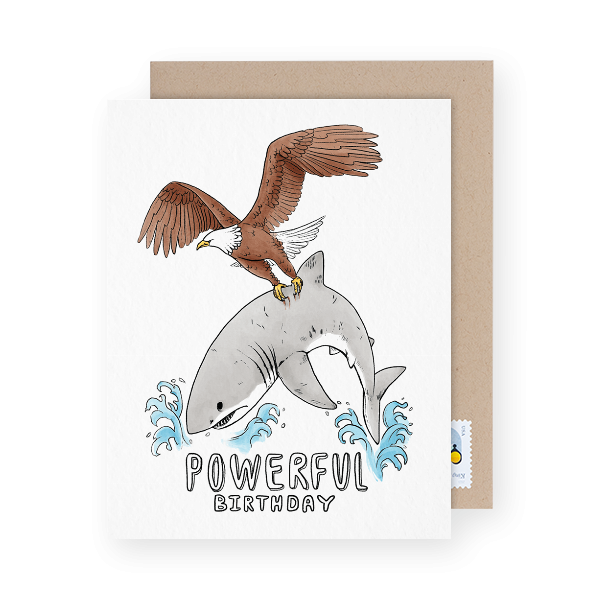 Exploration dad
Is your dad always up for a new adventure? This Small Adventure birthday card would be perfect!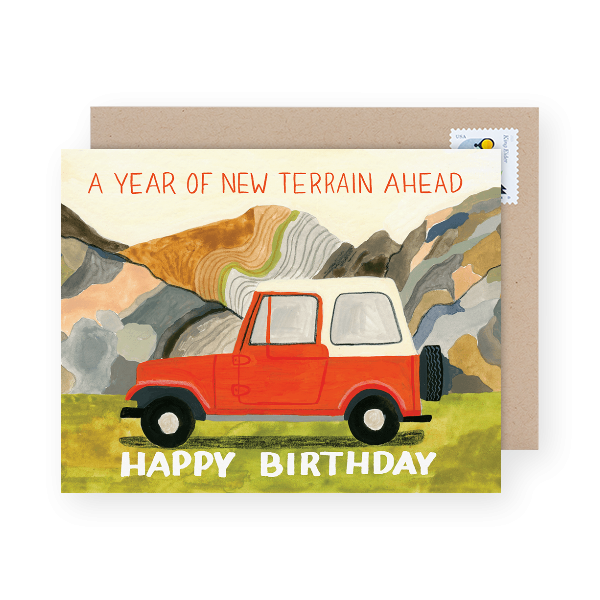 Birthday Cards for the Grandparents
If you're lucky to have grandparents in your life, you shouldn't even think twice about wishing them the most glorious of birthdays! They're the magical unicorns in your life so be sure to send them all the love in the universe on their special day (and every day).
It really doesn't take a whole lot to impress your grandparents. They love you more than you'll ever know so just about every slightly good thing you do makes them proud. But that doesn't mean you shouldn't try your best to make them proud and show them just how much you love them!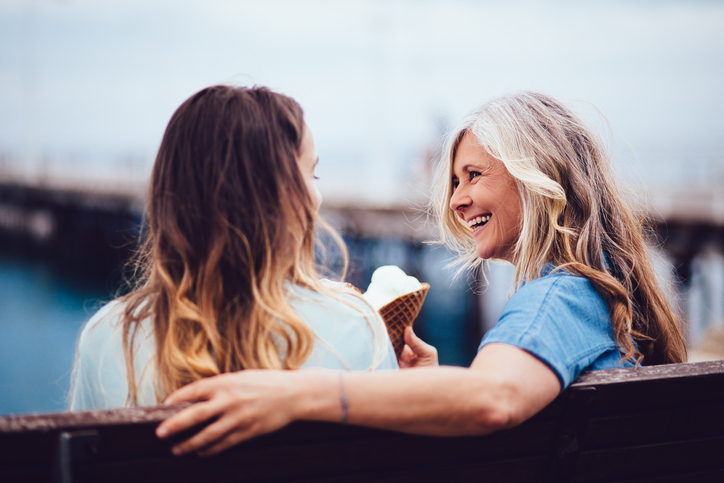 A classic happy birthday grandpa
It's simple and classic. Add a picture of your smiling face — even better if you have a picture of the two of you — and write a personal message.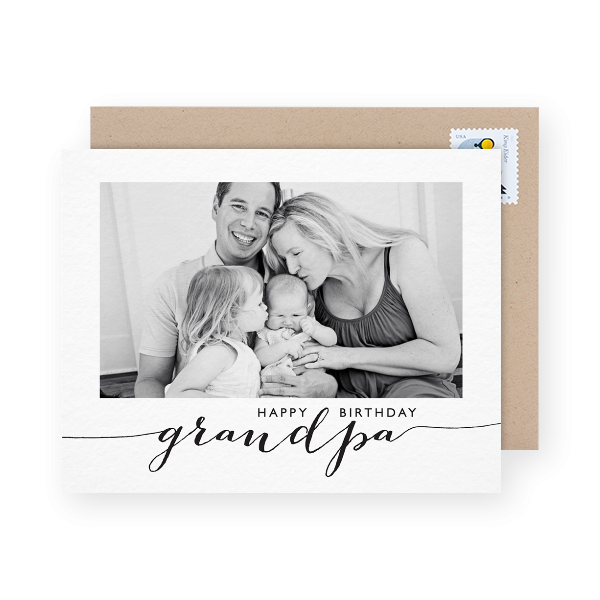 A birthday card for grandma
Grandma will love this simple and lovely photo birthday card. Write your personal message and let grandma know how much you love her.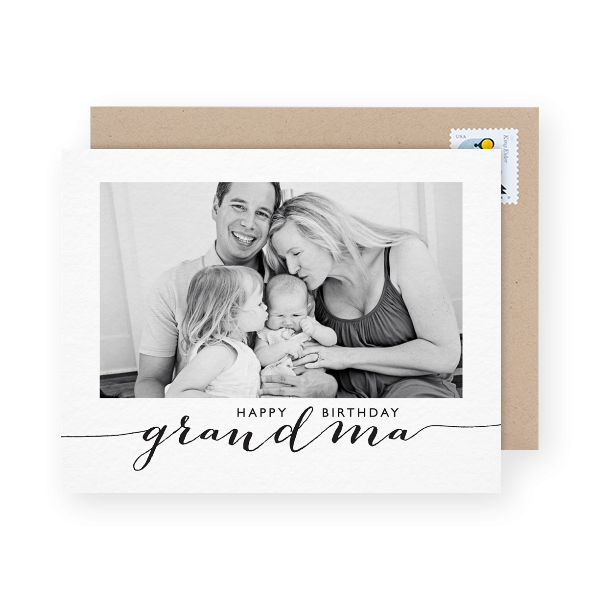 For the outgoing grandparent
Sure, our grandparents love to bake us cookies and knit and what not, but there's also those grandparents who'd totally be up for a night on the town (so long as the night ended by 8pm). This card will likely make the grandparents giggle and hell, maybe they'll even come sing with you!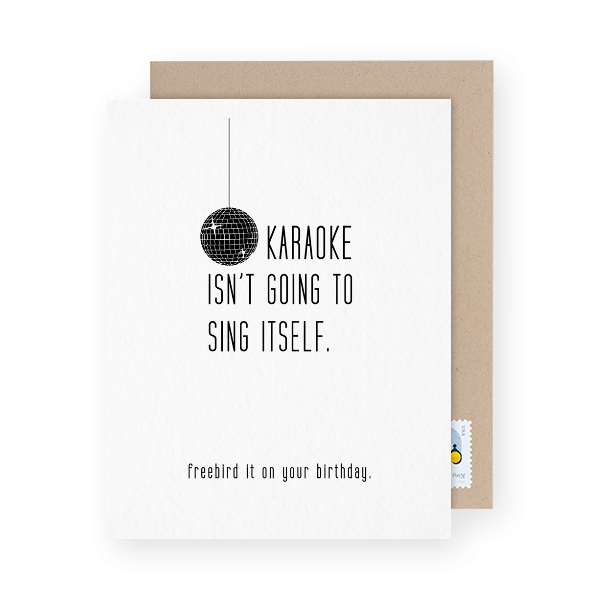 For the Florida grandparents
Have grandparents in Florida? Did they move to live out their retirement in the glory of the sunshine? This gator inspired birthday card will likely warm their hearts!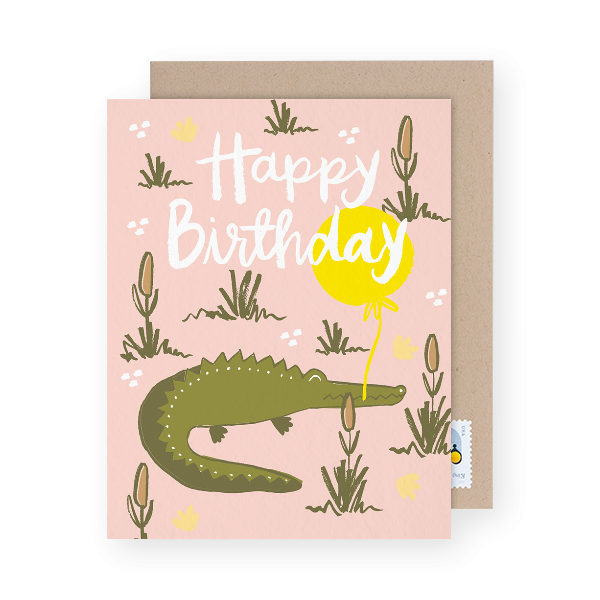 Lovely floral birthday
Sometimes a classic floral birthday card is all it takes. Your grandparents love you and will no doubt appreciate just about anything you'll send them, but why not delight them further by sending them this classic by Rifle Paper co.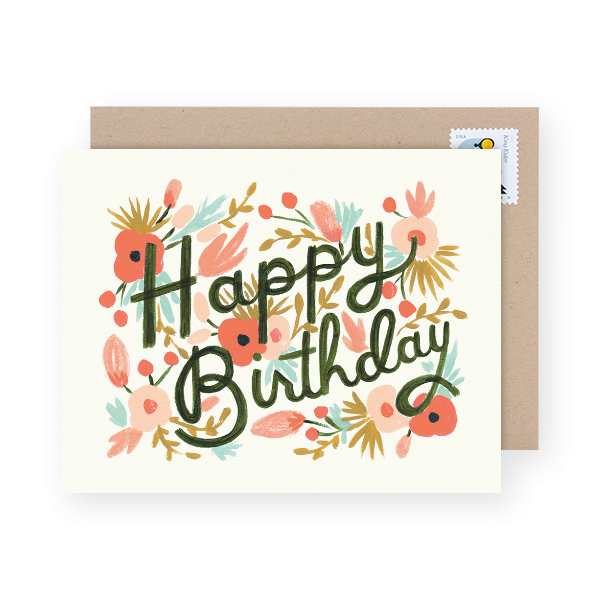 Cat birthday
Grandma or grandpa obsessed with their furry little fur ball? Send them this adorable cat birthday card.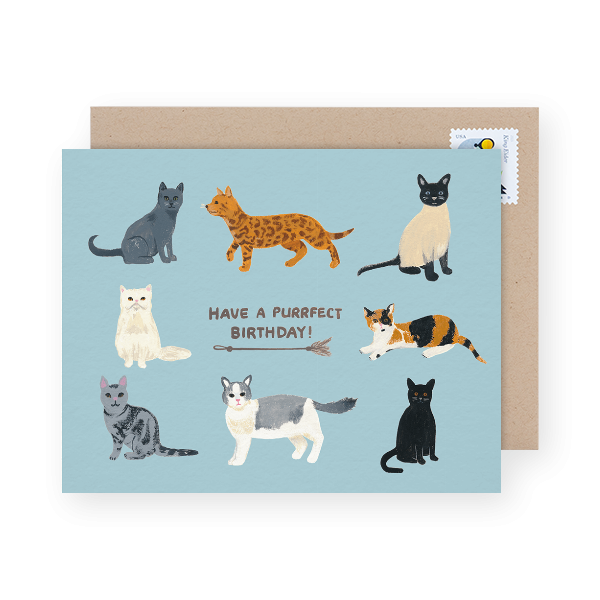 There you have it. Birthday cards for family — as in just about anyone and everyone in your family. Everyone deserves a real personal hold-in-your-hand birthday card on their special day.
Go ahead, take two minutes to send your mom, dad, sister, brother, or grandparent a birthday card here.