Having trouble figuring out what to write in a birthday card? You've come to the right place. Given the number of birthday cards we send and create every year, we've come to think of ourselves as birthday card experts. Writing masterful birthday wishes requires nothing less than a good heart and a steady hand. Just kidding – it requires very little. Here, we've broken down everything from general sample birthday wishes you can include in just about anyone's birthday card to examples for different relationships you may have in your life. You can browse at your leisure – gaining insight into the whimsical world of birthday card messages or simply use the table of contents to navigate your way to the section that fits your needs. Go ahead, keep reading to find out exactly what to write in a birthday card.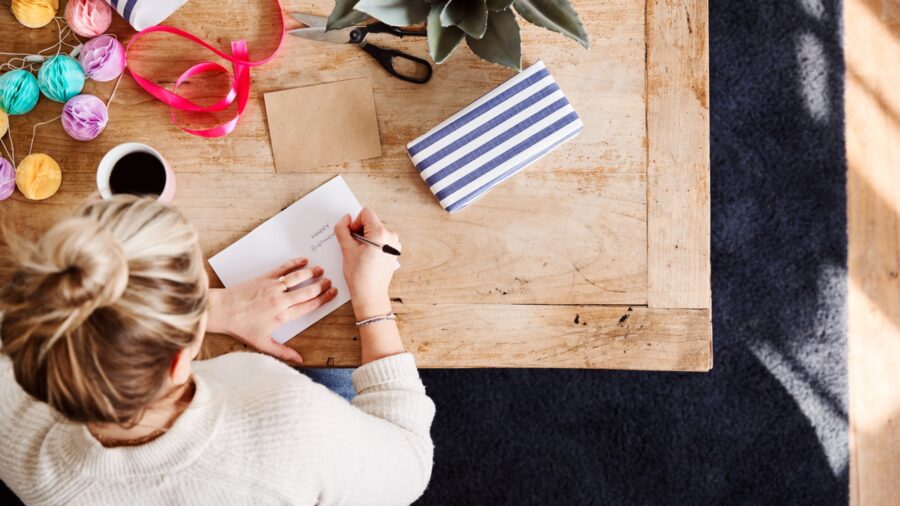 Pro tip: Send birthday cards in minutes. Postable will print, address, and mail them for you. Plus the selection of birthday cards will blow your mind.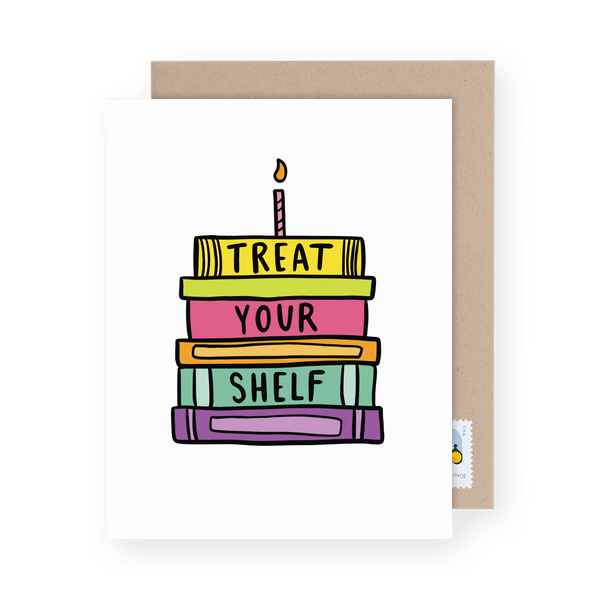 Jump to a specific section on writing a birthday card:
Short, sweet, and casual birthday message examples
How to add a compliment
Getting personal in your birthday message
Birthday quotes
Birthday wishes for friends
Birthday wishes for mom
Birthday wishes for dad
Birthday wishes for children
Milestone birthday wishes
Funny birthday messages
Professional birthday messages
Belated birthday messages
How to end your birthday card
In general, what should I write in a birthday card?
Before we jump into the specifics, let's just cover the basics. The following examples can be applied to just about any birthday card you write. To be even more general, a birthday message should include the following:
A salutation (Definitely use their name.)
"Happy birthday" (Don't forget to actually say these words in some manner.)
Your positive wishes (This can show up in many different ways as you'll soon see.)
An appropriate sign off (Should depend on the relationship.)
Keep the length of your birthday wishes to a few sentences – this is a card not a novel. Don't get off topic and maintain the focus on the birthday person.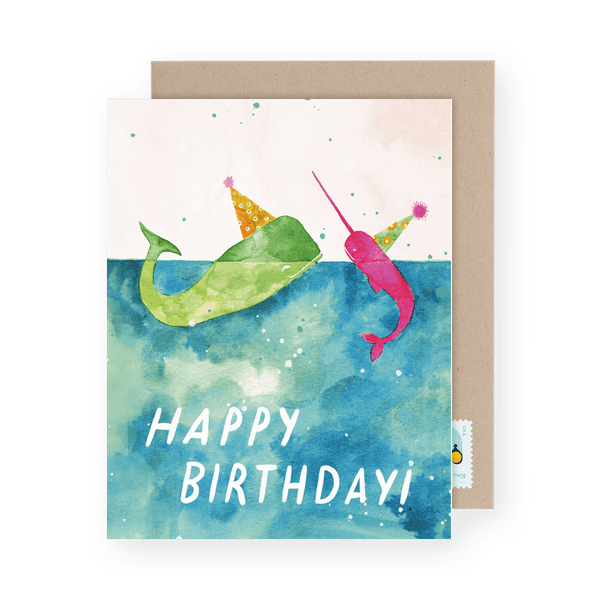 Short, sweet, and casual birthday message examples
These little quips can be included in any birthday card and are very generalized.
Happiest of days to you!
Enjoy your birthday.
Hope you have the best birthday.
Sending you all the best wishes on your birthday.
Cheers to a lovely birthday.
Cheers to you!
Wishing you all the best on your day.
It's your special day; enjoy it!
Hope your day is filled with love, laughter, and lots of birthday cake.
Add a compliment to sweeten it up
You deserve the greatest of birthdays.
Your positive attitude has been a gift to us all; you deserve the best birthday.
Hope your birthday is as special as you are.
Sending you all the kindness in the world on your birthday – you deserve it.
You've done so much good for your community – it's your turn to enjoy!
You're an absolute delight to be around and I'm excited to celebrate your special day with you!
Send birthday cards in minutes. Postable will print, address, and mail them all for you.
Get a little more personal, if your relationship with the recipients calls for it
If you're writing a birthday card to someone close to you then touching on a few personal details will make your card feel special. Consider your relationship with this person and what it means to you. You can draw from past shared experiences, inside jokes, or simple gratitude for having that person in your life.
Friendship is one of life's most precious gifts and having yours has been one of my greatest pleasures.
Having you in my life the last ten years (holy moly has it been a decade?!) has been one hell of an adventure – I'm sure glad you were born!
You're the best gal a boy could ask for! I can't wait to celebrate with you on your special day.
Remember that one time in Tennessee? Looking forward to recreating that celebration this year!
Another birthday! What a journey the last three years have been… Feels like I've known you forever. Happy birthday!
I can't imagine my life without you. I better thank your parents today too. Happy birthday!
I'm so lucky to have you in my life.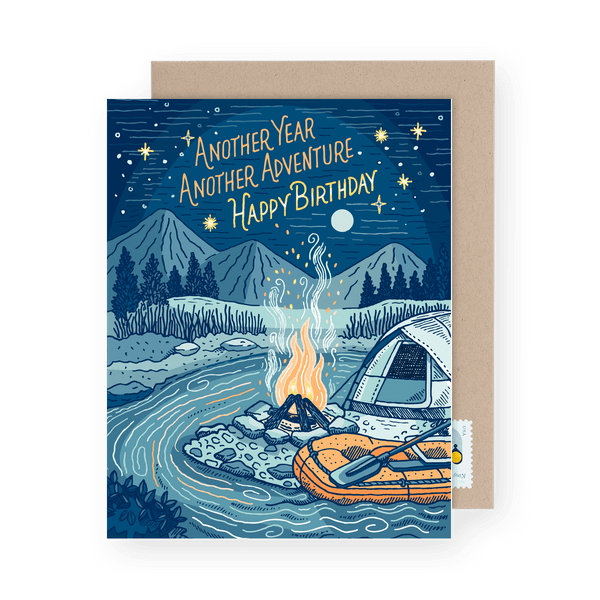 Add a birthday quote!
When you're at a loss for words you can always count on someone else's. After all, it's all been said before. Using a birthday quote is a nice way to round out your birthday message. Depending on the tone you're going for, there are lots of options from something lighthearted and whimsical to a more serious formal quote.
"The great thing about getting older is that you don't lose all the other ages you've been." – Madeleine L'Engle
"And in the end, it's not the years in your life that count. It's the life in your years."
—Abraham Lincoln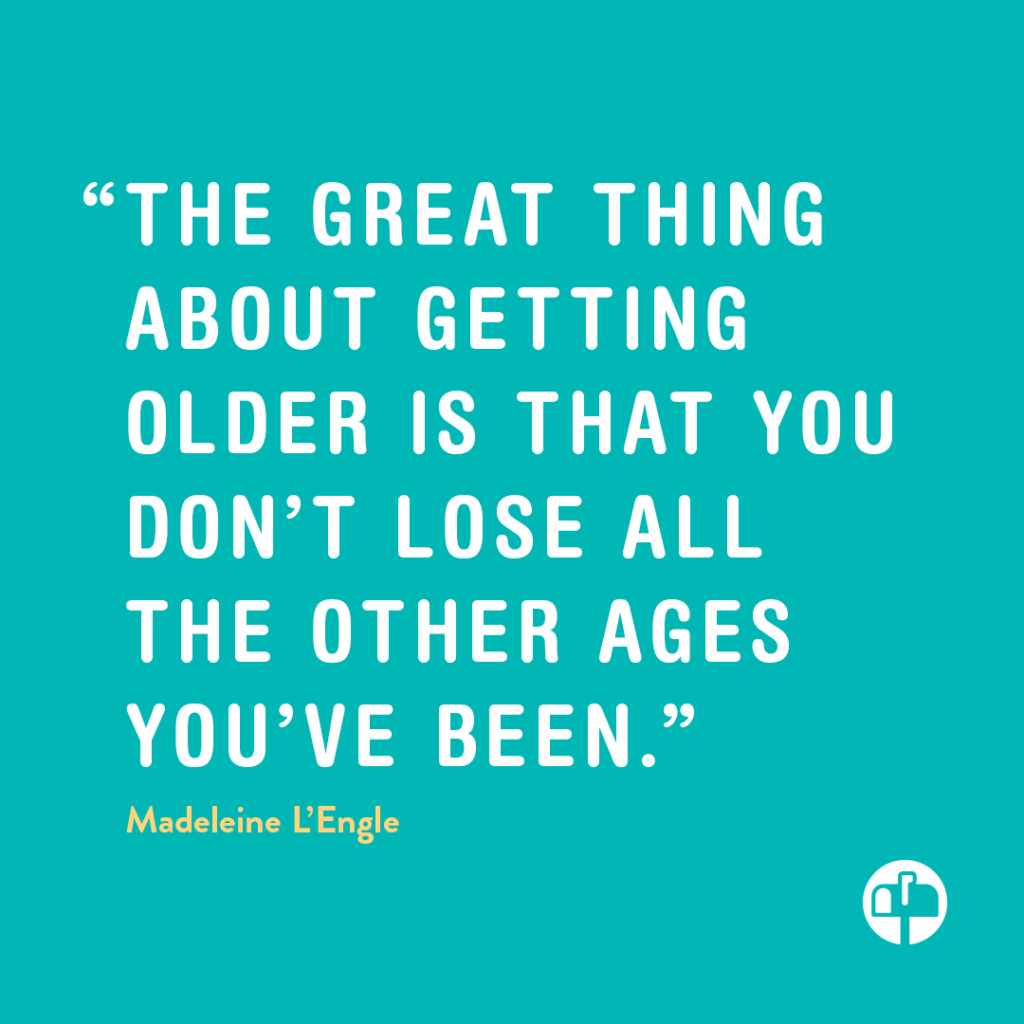 "You are never too old to set another goal or to dream a new dream." —C.S. Lewis
"Let us celebrate the occasion with wine and sweet words." —Plautus
"The more you praise and celebrate your life, the more there is to celebrate." – Oprah Winfrey
"Youth has no age." – Pablo Picasso
"Today you are you. That is truer than true. There is no one alive who is you-er than you." – Dr. Seuss
"Age is a case of mind over matter. If you don't mind, it doesn't matter." – Mark Twain
"Age is something that doesn't matter, unless you are a cheese." – Luis Bunuel
"The secret to staying young is to live honestly, eat slowly, and lie about your age." – Lucille Ball
General birthday wishes: a summary
Ok, so in general the above sections will give you some good ideas on what you can write in a birthday card for just about anyone.
Wish them a happy birthday
Add a compliment
Make it personal (should the relationship call for it)
Send birthday cards in minutes. Postable will print, address, and mail them all for you.
But this is an ultimate guide so that means we're going to dig even deeper. If you'd like your birthday wishes to be less general and more specific not only to the person, but the unique birthday then we've got more examples you can use below.
What do you write in a birthday card to a friend?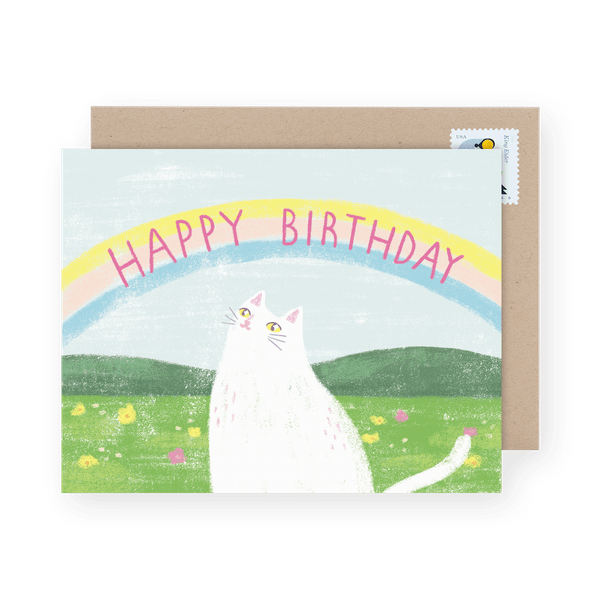 Friendships are one of life's most satisfying adventures and having yours has been a true gift. Happy birthday.
Violets are red, roses are blue – your birthday will be awesome and you are too!
You've been a stellar friend all these years and I look forward to making your birthday just as spectacular!
Happiest birthday, friend!
Sure glad you were born!
Friendships like yours are one in a million. Happy birthday!
Related: Birthday Surprise Ideas for Your BFF
Birthday wishes for mom
Moms deserve the world so make sure you make an effort to send her (at the very least) a lovely birthday card. No, a text will not cut it.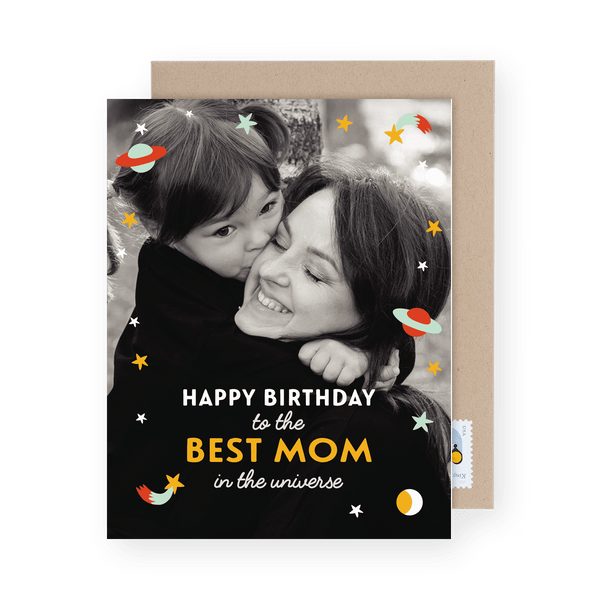 I definitely don't say this often enough, but you are amazing. Thank you for being the best mamma! Happy birthday.
Thank you for doing all that you do for our family; it does not go unnoticed. Happy birthday!
Mom, I hope you take time for yourself today (and every day) and enjoy your birthday.
You are the rock of this fam; happy birthday!
YAS Queen! You are the queen of our family and we are all so grateful for you.
Birthday wishes for dad
Put a smile on dad's face – it's the least you could do for his birthday. Send dad a birthday card he'll appreciate.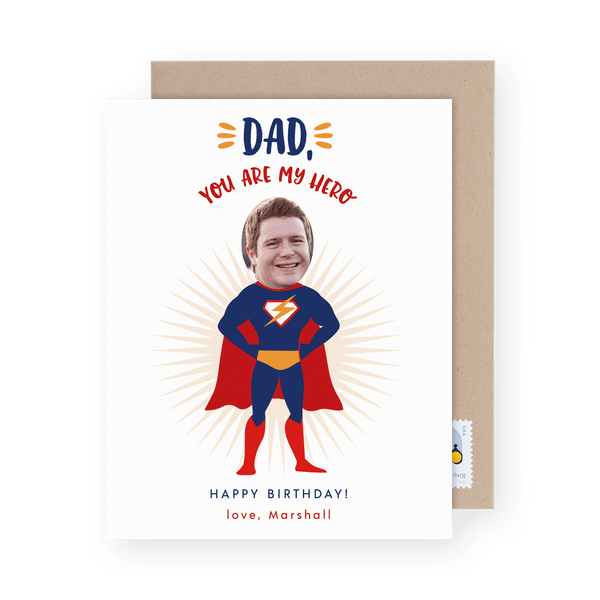 To a true gentleman – dad, happy birthday!
Dad, thank you for always being there for me. Happy Birthday
To the man who has set a positive example for me my whole life – happy birthday!
Daddio, please enjoy your special day and know that I'm sending you all my love.
Dad, I continue to look up to you many years even after I realized we're the same height. Happy birthday!
Sure glad you were born; definitely worked out well for me.
Birthday wishes for children
Kids – regardless of their age – love getting birthday wishes from parents too. Whether your offspring are living on their own or they're currently eating pizza in their PJs down the hall, send them a lovely birthday card to give them all the fuzzies.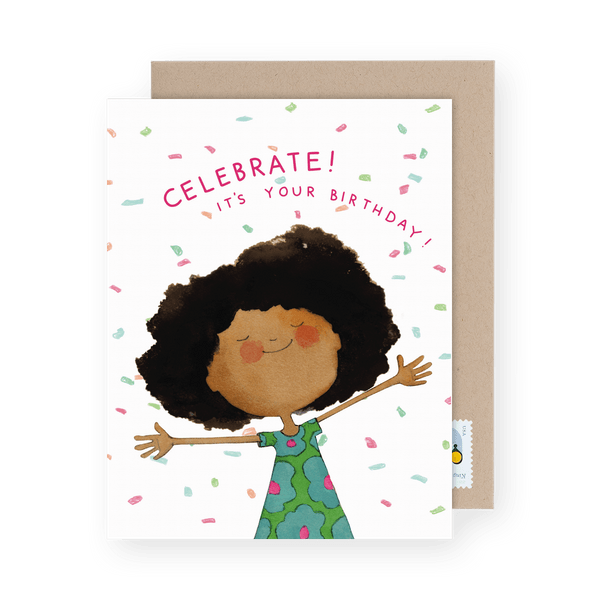 It has been my privilege and pleasure to watch you grow into the spectacular young woman that you've become. Cheers to another year of growth!
This day fifteen years ago was one of the happiest days of my life. Happy birthday sweetheart.
A mom knows best and this one says you better spend your birthday doing something special!
Don't do anything I wouldn't do. Happy birthday!
Way to keep growing, you're doing a great job! Love being there for you each and every step of the way.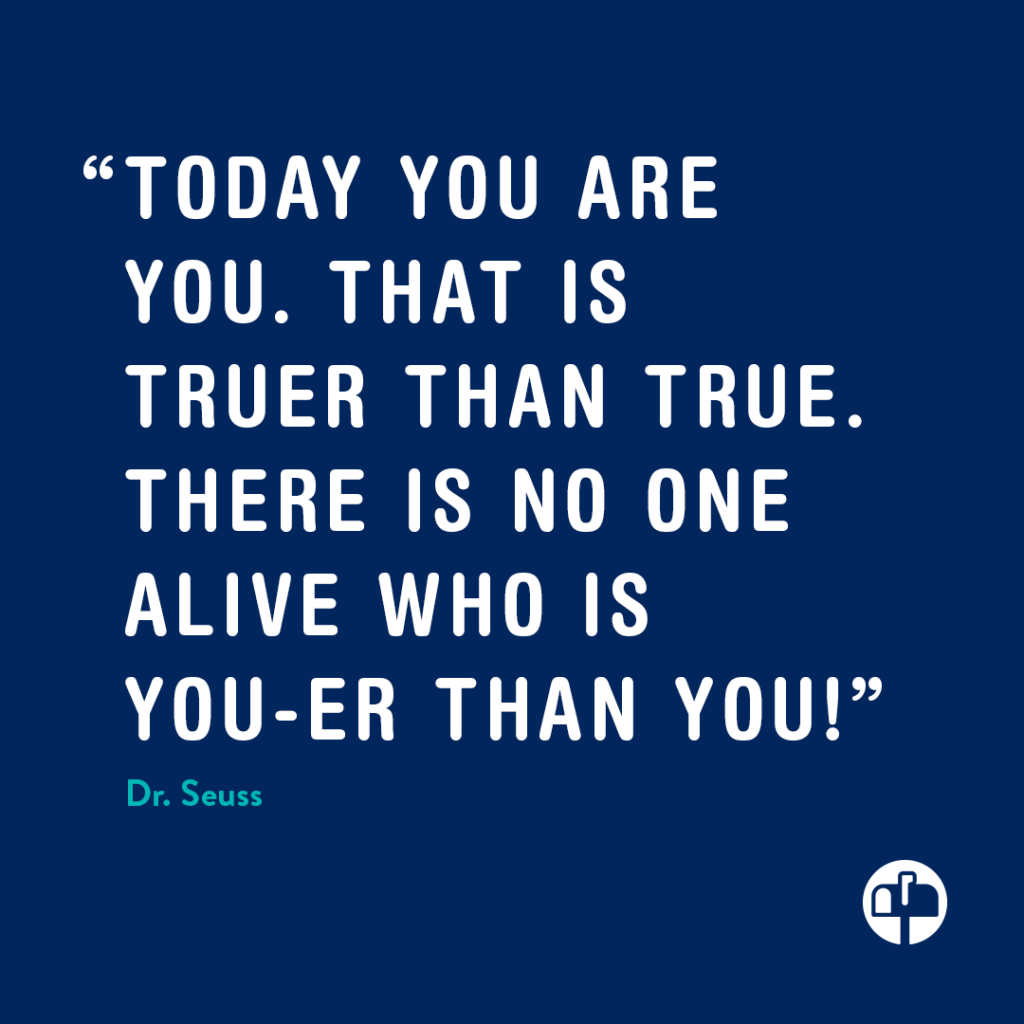 Milestone birthday wishes
All birthdays are special, but there's those few in every life that tend to get extra attention. It's those milestone birthdays that deserve a little extra love too.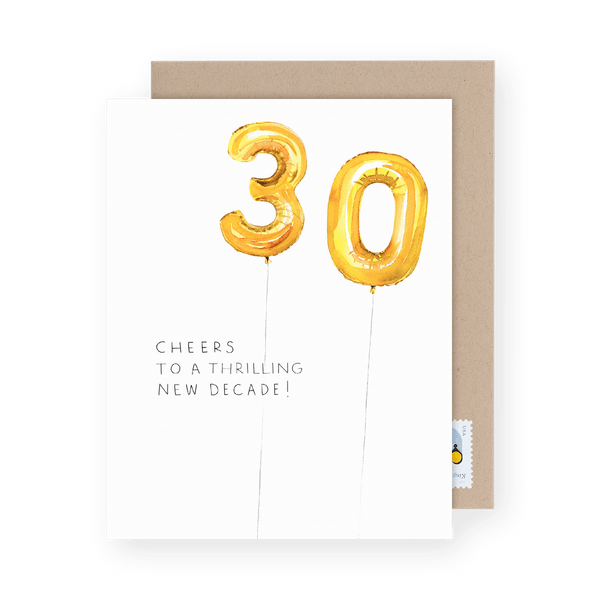 Welcome to the 50s club. I think you're going to like it here.
Happy 21st! Enjoy all the festivities and feel free to take advantage of the hangover care package I left in your dorm.
Pink is the new black just as 40 is the new 30. Who knew?! Happy Birthday!
Congratulations on turning 18 and getting registered to vote! Adulting is hard – you'll find out soon enough – but at least you can say you're a constituent now.
Welcome to your 30st where naps are the new shots.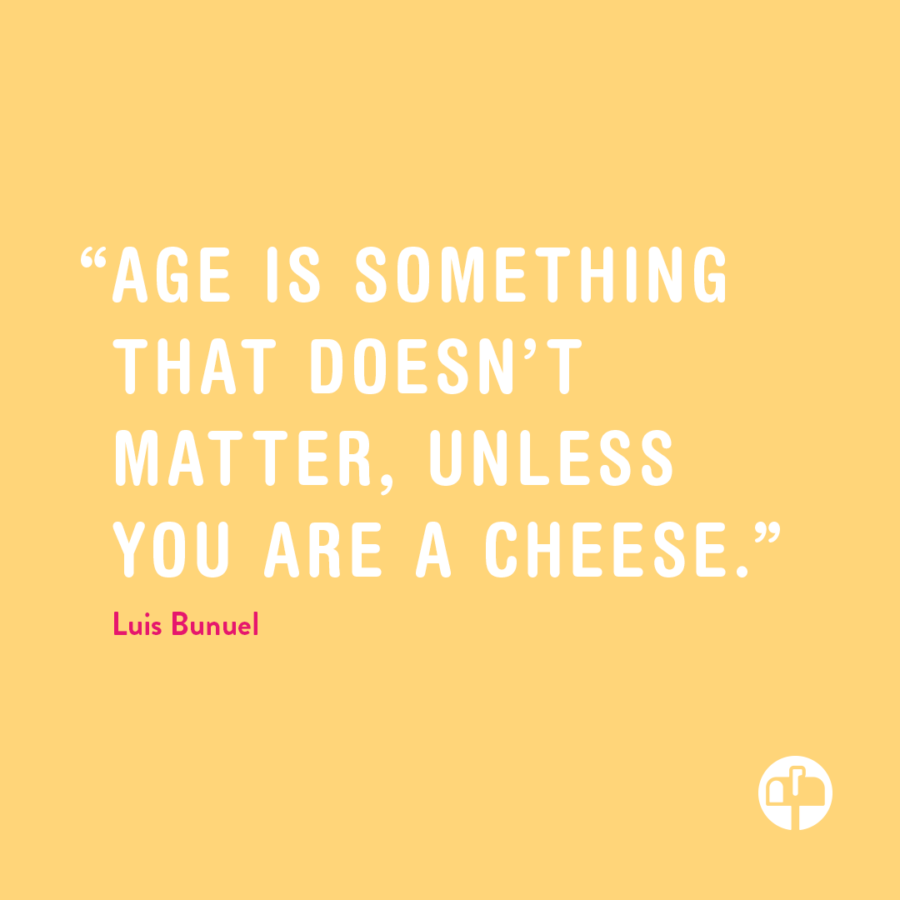 Funny birthday greetings
It's hard to go wrong with a funny birthday card message… Unless the recipient doesn't have a sense of humor. Or you end up offending them. Or they're just grumpy. Ok, so it's not that hard, but don't let that discourage you. Sending someone a funny birthday greeting is a sure (almost) way to make their day a little more delightful. And if you'd rather send a funny birthday card than write a funny message, we've got just the funny card collection.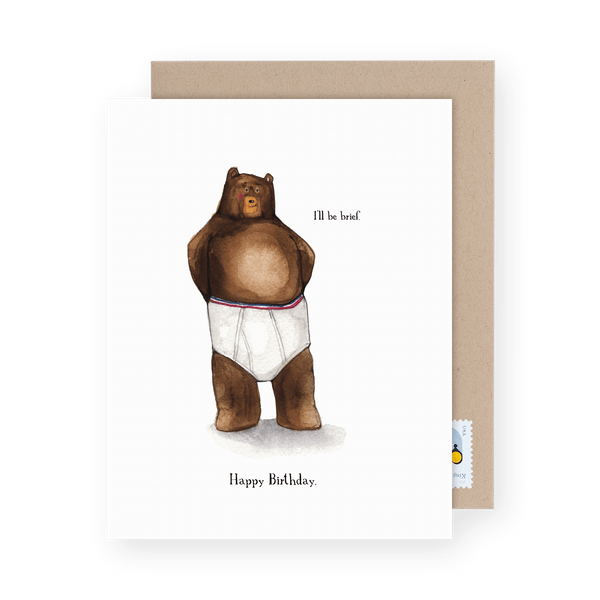 You made it to [X age]! Congratulations on surviving this long. We knew (sorta) you could do it.
Congrats on not being dead yet!
You're only young once (and that ship has sailed).
Let's party like it's 2019 (only outdoors and six feet apart).
It's that time of the year… TREAT YO SELF!
Donut forget to have an awesome birthday!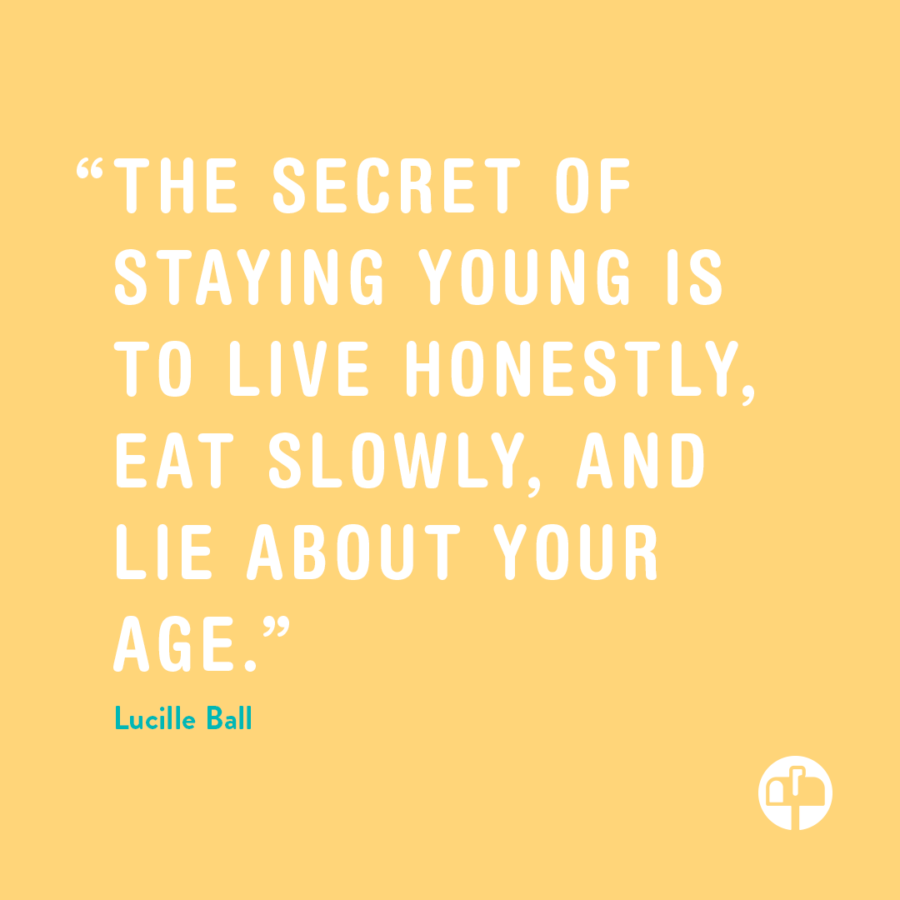 Professional birthday messages
What to write in a birthday card to a coworker, business partner, boss, or client generally follows the same rules. Just keep the messaging professional and you'll be good to go. Here are a few short examples of things you could use.
Your positive attitude is always such a joy to work with. Hope you have a joyous birthday!
Your support has been extremely influential during the course of my career and I am so grateful. I wish you the best birthday!
From all of us here at [X], we wish you a happy birthday. Looking forward to continuing our work together.
Schedule all of your clients' birthdays in one sitting. They'll get mailed out for you throughout the year automatically.
Related: 6 Reasons to Send Business Birthday Cards
Belated birthday wishes
For those times you don't get the birthday card in the mailbox quite in time for the big day, the belated birthday card is a perfect fit.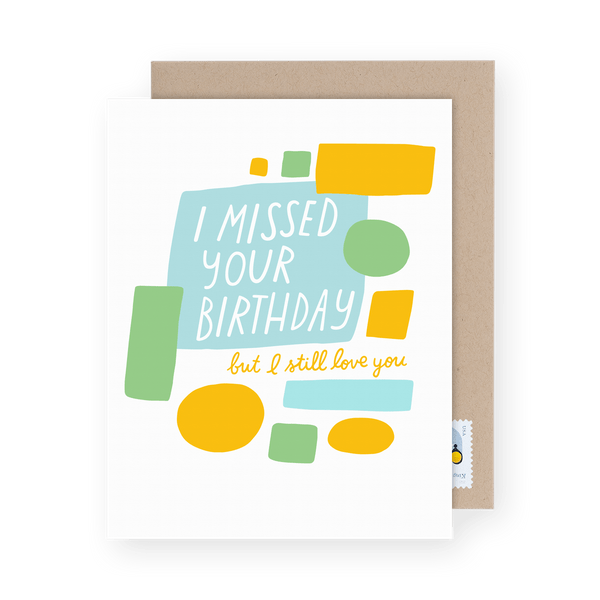 My deepest apologies for sending this late. I hope your birthday was as special as you are.
As they say… Better late than never. Right? I certainly hope so. Hope your birthday was spectacular because you deserve it!
Happy belated birthday. I hope you got to spend it with those you love most.
Imagine all the excuses I could come up with, but instead I'll just say I'm sorry I'm late. Happy belated!
You know me… Always late to the party. Hope yours was something special. Happy belated birthday!
How to end a birthday card
So you've written your birthday message, but how do you come to a complete end? Signing off any greeting card can be a tricky business (not really), but we've got some examples you can use to end your birthday message.
The important thing to keep in mind is the relationship between you and the recipient. The formality level should reflect this relationship. For example, don't use "Love" as a signoff to your clients.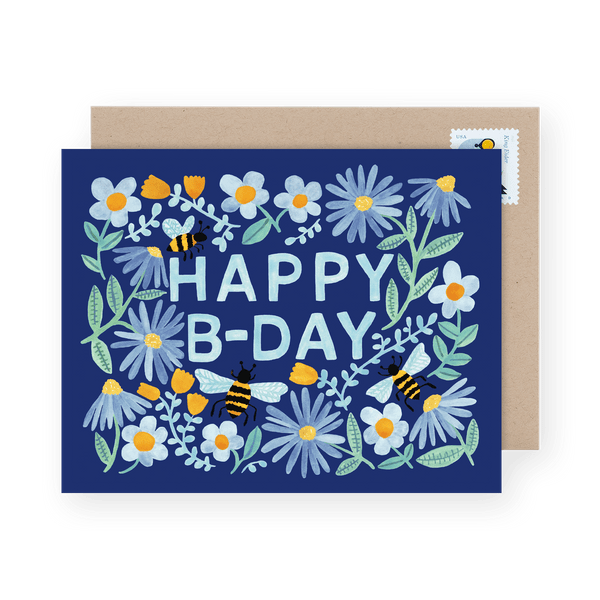 All my love
All the best
Love ya
Hugs
Xox
Delightfully yours
Cheers
Best wishes
Related:  74 Ways to End a Letter (Examples & Tips)
Ready to send a birthday card?
Send birthday cards in minutes. Postable will print, address, and mail them all for you.