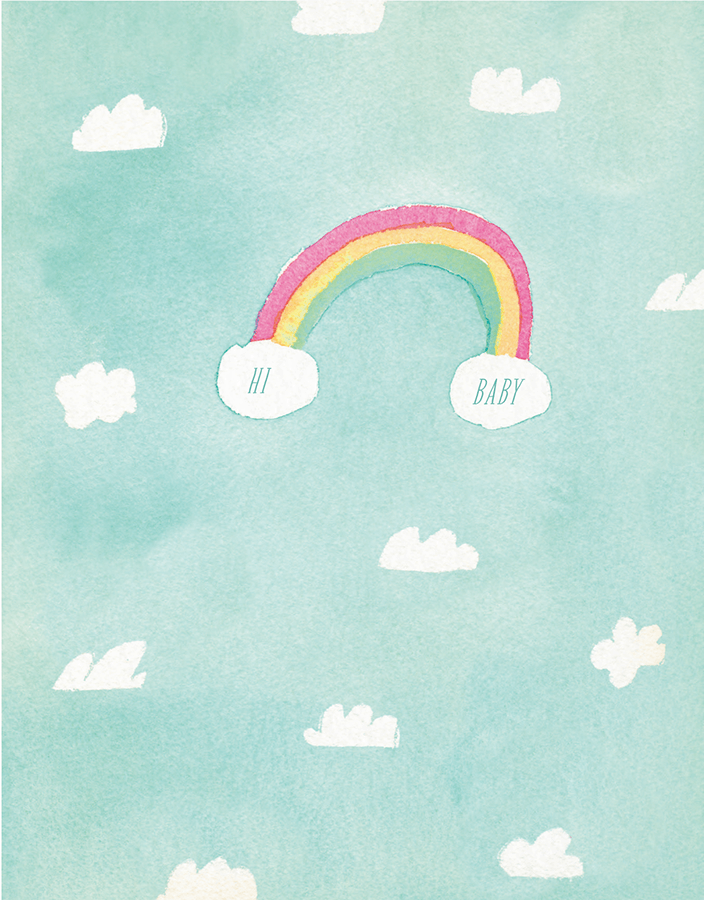 Named after their Grandmothers, Elizabeth and Frances, E. Frances Paper is owned, run and loved by two sisters and a cousin. Based in Newport, Rhode Island, it is a dream realized for all three to play/work together. All artwork is hand-painted in watercolor, printed in brilliant color, and created with the hope of spreading positive energy.
We asked Ali, the owner + artist behind the brilliant designs of E. Frances Paper.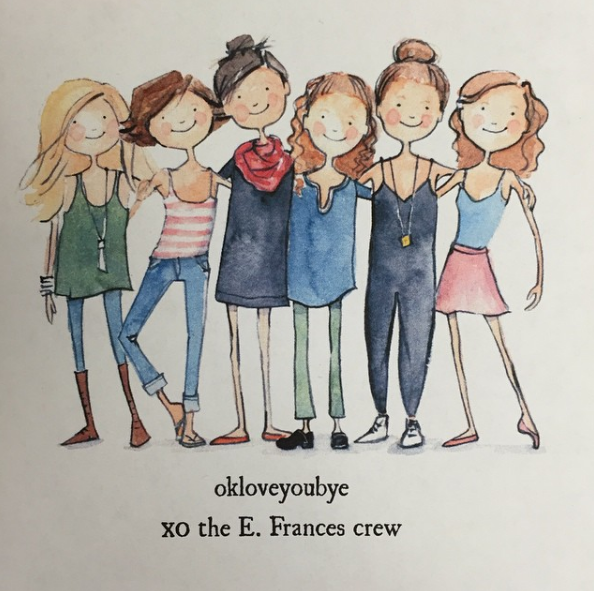 Image from Instagram @efrancespaper 
1. What's your favorite book?
Elegance of a Hedgehog
2. Favorite movie?
Princess Bride
3. Favorite TV show?
Broad City
 4. Favorite song?
Free to Be You and Me
5. Favorite food?
Coffee
6. Drink of choice?
Coffee
7. Go-to karaoke song?
Anything Queen Bey 🙂
8. When did you realize you wanted to be a designer?
I have always known that I wanted to be an artist.
9. Did you go to design school or teach yourself?
Attended Massachusetts College of Art (ended up teaching there as well!)
10. If you had to describe your style with only three words what would they be?
Anything but whimsical, please : )
11. When did you start ​your company?
I started my freelance design business in 1997, and started E. Frances Paper in 2012.
12. Where is your studio located?
Newport, RI
13. What's your favorite card ​of yours ​on Postable?
Missing You Canoe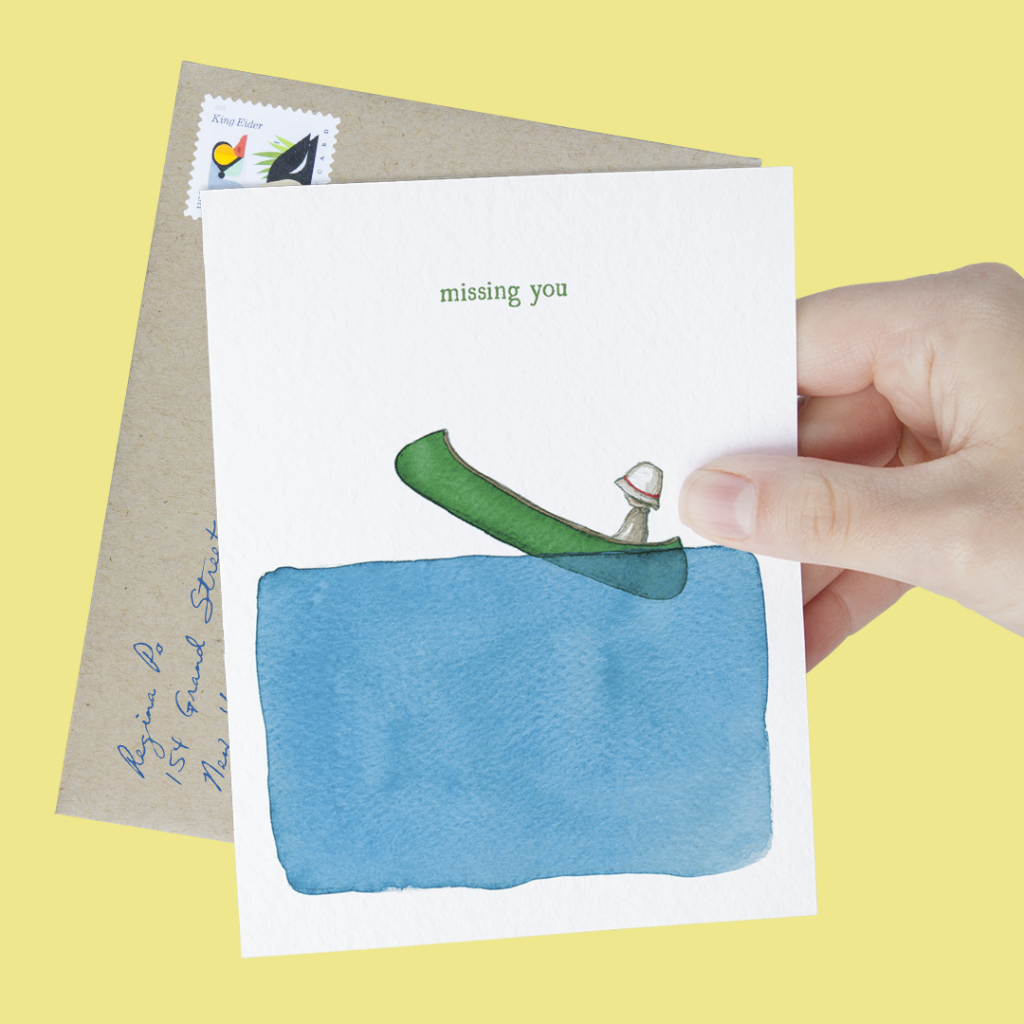 14. What artists, past or present, inspire your work?
My father, Corita Kent, Lisbeth Zwerger
15. If you had to choose a spirit animal what would it be and why?
Narwhal. Just because I feel it in my horn.
16. When was the last time you laughed really hard and why?
Answering question 15.
17. How would you spend your dream Saturday?
floating in the ocean
18. If you weren't allowed to work for 12 months, what would you do?
Is this a trick question? Paint!
19. If you could live anywhere in the world where would it be?
Tom Brady's bedroom.
20. Was this questionnaire too long?
If you're asking, you know the answer 🙂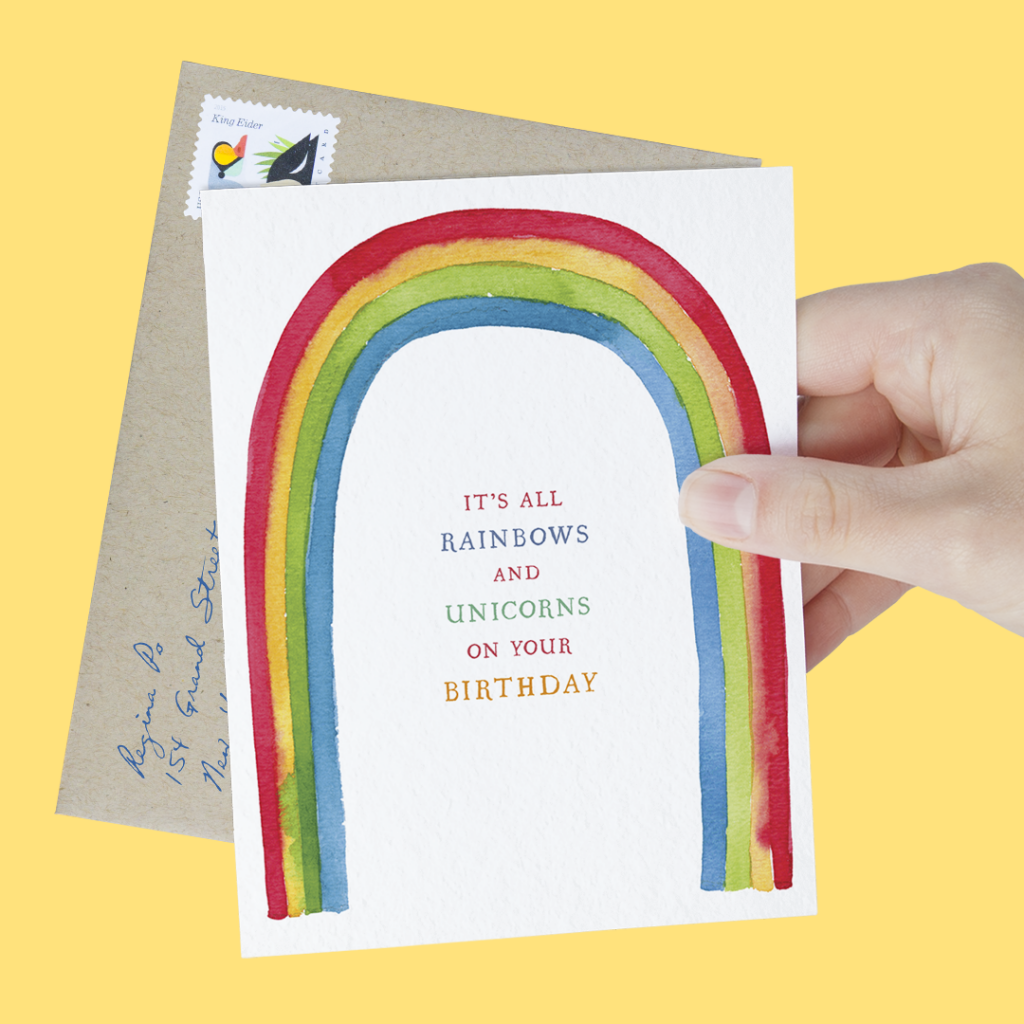 Want to see more from E. Frances Paper?! Checkout their delightful card collection and send a card right from your computer 🙂