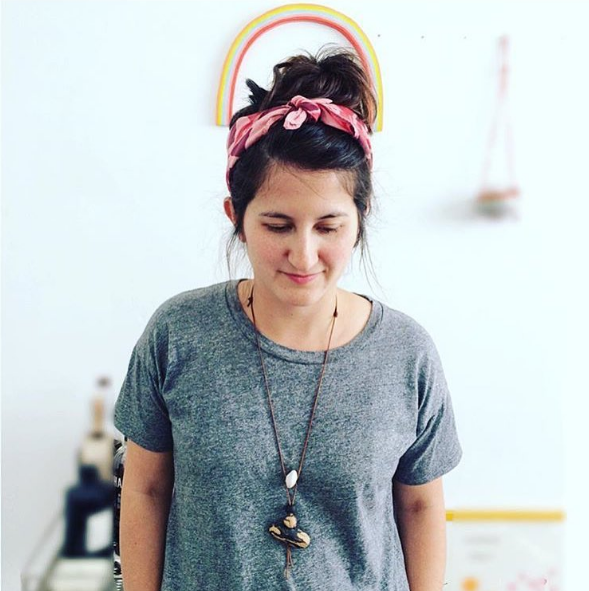 image from Small Adventure's Instagram
It's time we take another look at one of our ah-mazing artists. Postable's bewitching card collection wouldn't be nearly as spectacular without the work of the designers who make up the Postable family. With that said, let's take a gander at what Keiko from Small Adventure thinks about art, books, and all the other things that matter.
Keiko Brodeur began her line of paper goods, Small Adventure, as a way to not only enjoy drawing and painting but to observe nature and learn about traveling and cultural lifestyles. Her naturalistic yet sophisticated illustrated stationery and prints have been featured on blogs such as Apartment Therapy, Design Is Mine and Unruly Things and publications Lucky and Bust magazines.
1. What's your favorite book?
So many cookbooks
​​
2. Favorite movie?
Hot Fuzz
3. Favorite TV show?
Freaks and Geeks
4. Favorite song?
Come Sail Away by Styx
5. Favorite food?
Bean and cheese burritos
6. Drink of choice?
Grapefruit soda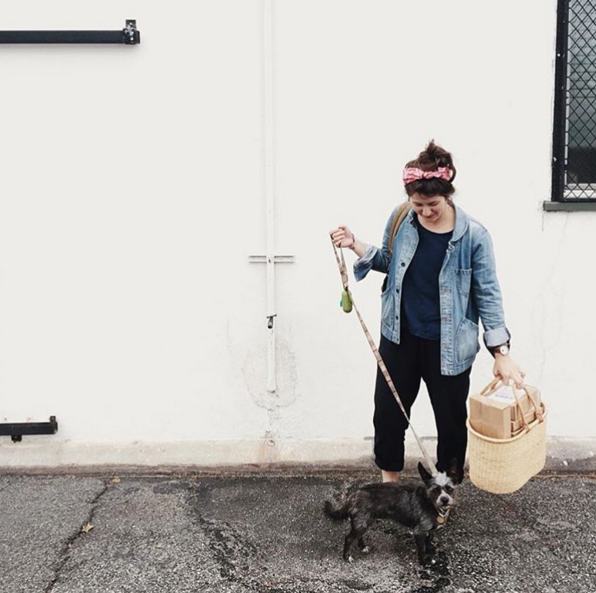 image from Small Adventure's Instagram
7. Go-to karaoke song?
Mmm-Bop by Hanson
8. When did you realize you wanted to be a designer?
In the middle of studying for my music degree.
9. Did you go to design school or teach yourself?
I ended up graduating from college with a degree in graphic design but I'm a self-taught illustrator/painter.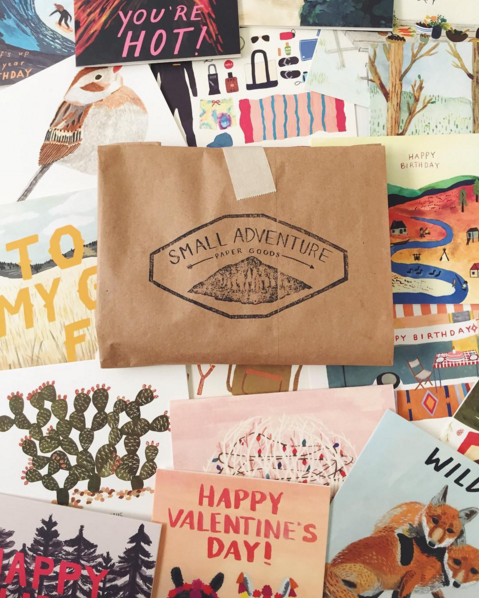 image from Small Adventure's Instagram
10. If you had to describe your style with only three words what would they be?
Natural, playful, scenic
11. When did you start ​your company?
In 2009
12. Where is your studio located?
Highland Park, Los Angeles
13. What's your favorite card ​of yours ​on Postable?
River Village Birthday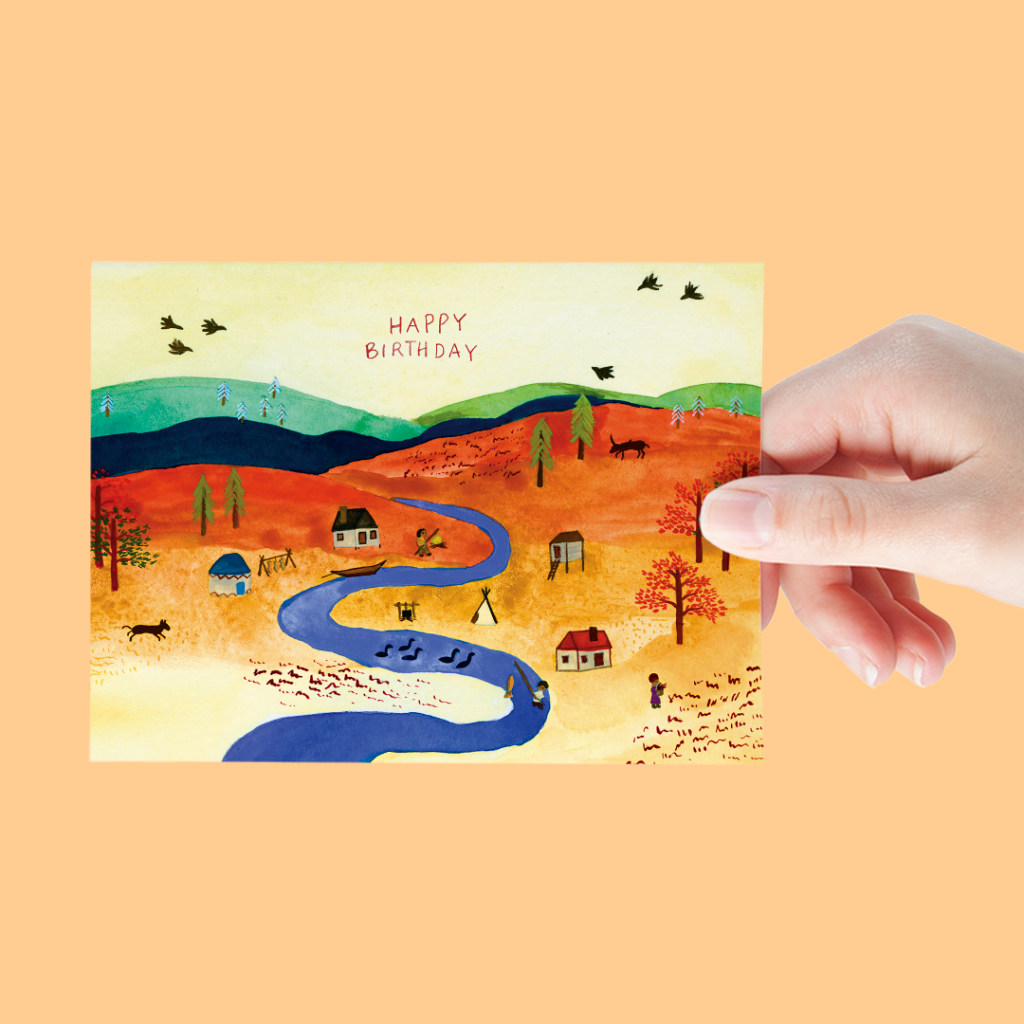 14. What artists, past or present, inspire your work?
Dahlov Ipcar, Carson Ellis, Casper David Friedrich
15. If you had to choose a spirit animal what would it be and why?
Dog. I love sleeping, eating and go from being super excited to completely slothy in an instant. I can also be pretty dumb.
16. When was the last time you laughed really hard and why?
Seeing Rachel Bloom in the Heavy Boobs musical number on Crazy-Ex Girlfriend.
17. How would you spend your dream Saturday?
Hiking or swimming, flea market shopping, getting a ton of take-out food and watching comedies at home.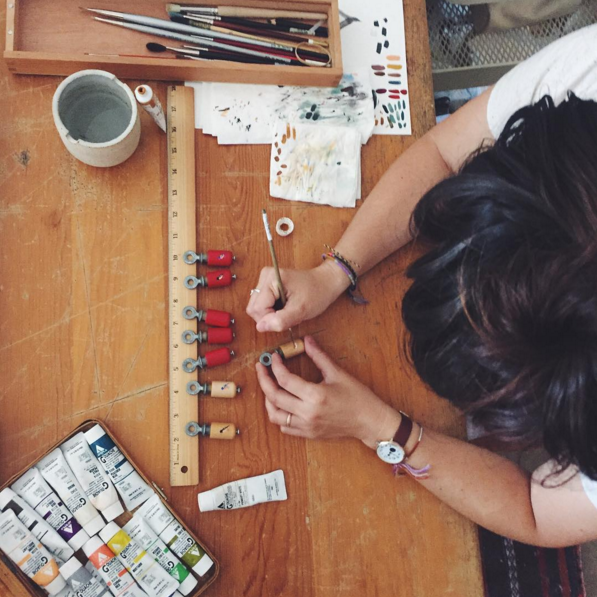 image from Small Adventure's Instagram
18. If you weren't allowed to work for 12 months, what would you do?
Paint, travel and visit farms that would let me pet their animals.
19. If you could live anywhere in the world where would it be?
Japan or New York or LA or the Northern CA coast
20. Was this questionnaire too long?
I am always uncomfortable talking about myself so any question is too long for me. 😛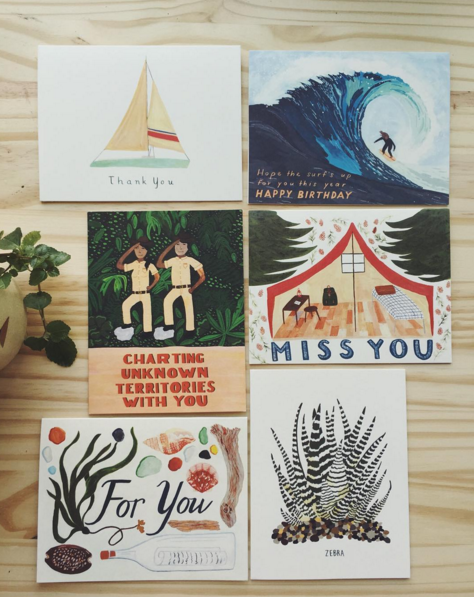 Checkout Small Adventure's Artist Page for her entire Postable collection and send a card right from your computer!