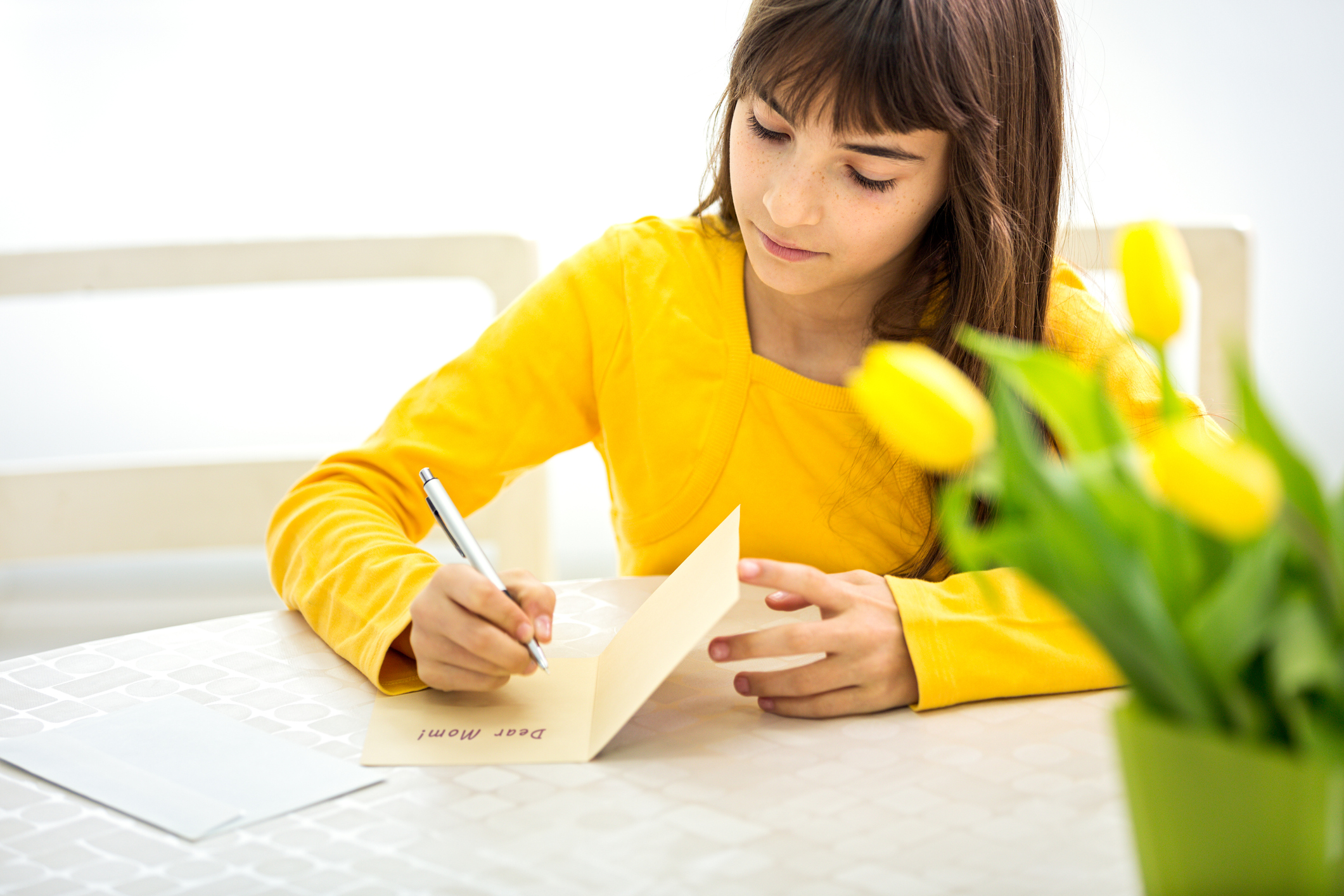 You've begged, guilted, and threatened, but getting your kids to write their thank yous is like pulling teeth. Skip all of the crying, hair-pulling, and general parenting madness with these tips:
Break it up. 
Rather than overwhelming your child with having to write all of their thank yous at once, agree upon tackling 2 or 3 at a time. After the first few are written it'll feel more manageable and your kid will appreciate the routine. Make a list and check off each name once you're done so your kid can see that they're making progress.
Set a time and a place.
No one likes to feel rushed, so ditch the nagging and carve out some time to sit down with your child and work on these thank yous together (PS: snacks help). 
Keep it short and simple.
Hey, they're not writing a novel! And depending on your child's age he or she might feel overwhelmed at the prospect of having to do a lot of writing. A nice 3-sentence thank you is all you need:
Sentence 1: Say "thank you" for the gift

Sentence 2: Write about why you like it or what you plan to do with it

Sentence 3: Tell the giver that you can't wait to see them soon
Be creative!
Make sure that your child gets to personalize the card to their liking. Whether they get to pick out the design, draw a picture inside, or decorate the envelope, it's important that they feel like they made the card their own.
see the cards here