Whether you're a first time user or a Postable pro, it's useful to know how long mail will take from zip code to zip code so you can plan ahead and time your cards just right (we're looking at you holiday cards and Save the Dates!). There are multiple variables we'll break down that can impact how long mail takes and mail delivery times by zip code, but keep in mind that the USPS has a long history of expertise on their side.
The USPS has been slinging cards for hundreds of years (since 1775, to be exact), and since evolved into one of the largest logistical service providers in the world. Despite the rise of competitive giants like FedEx and UPS, the USPS has managed to hold its ground through implementing an array of cutting-edge technologies. Postable is proud to use First Class USPS services to get all your cards where they need to be!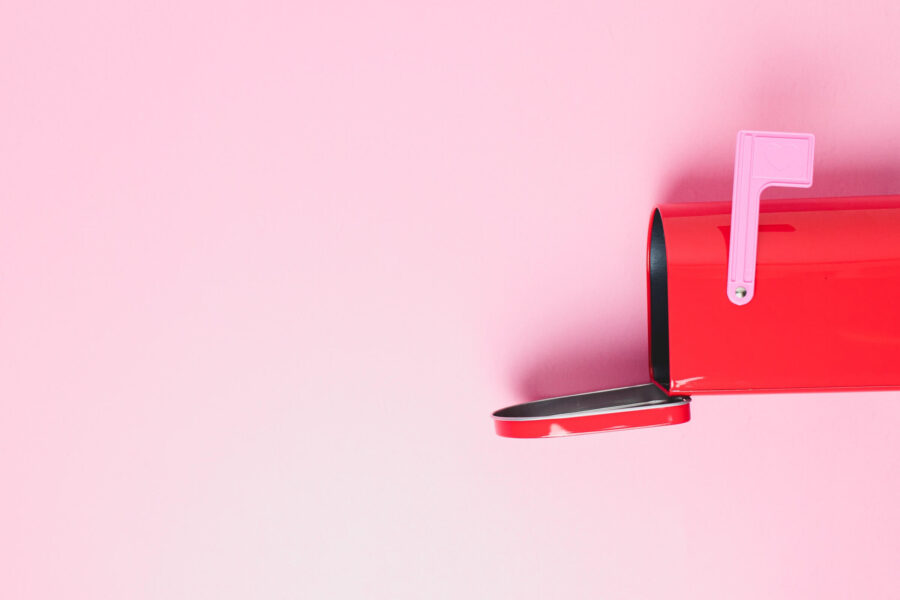 How Long Does Mail Take? The Role of Zip Codes
Let's talk zip codes! We'll explain these handy codes below so you can start to correctly gauge how long for mail to arrive in the same state, out of state, and beyond.
ZIP stands for "Zone Improvement Plan," and USPS uses these codes to sort mail correctly so your mail delivery time from zip code to zip code is as efficient as possible. Zip codes have five core digits, along with four optional digits (ZIP+4). The first digit is associated with a group of states, as shown below:
0 = Connecticut (CT), Massachusetts (MA), Maine (ME), New Hampshire (NH), New Jersey (NJ), New York (NY, Fishers Island only), Puerto Rico (PR), Rhode Island (RI), Vermont (VT), Virgin Islands (VI), Army Post Office Europe, Central Asia, and the Middle East (APO AE); Fleet Post Office Europe and the Middle East (FPO AE)
1 = Delaware (DE), New York (NY), Pennsylvania (PA)
2 = District of Columbia (DC), Maryland (MD), North Carolina (NC), South Carolina (SC), Virginia (VA), West Virginia (WV)
3 = Alabama (AL), Florida (FL), Georgia (GA), Mississippi (MS), Tennessee (TN), Army Post Office Americas (APO AA), Fleet Post Office Americas (FPO AA)
4 = Indiana (IN), Kentucky (KY), Michigan (MI), Ohio (OH)
5 = Iowa (IA), Minnesota (MN), Montana (MT), North Dakota (ND), South Dakota (SD), Wisconsin (WI)
6 = Illinois (IL), Kansas (KS), Missouri (MO), Nebraska (NE)
7 = Arkansas (AR), Louisiana (LA), Oklahoma (OK), Texas (TX)
8 = Arizona (AZ), Colorado (CO), Idaho (ID), New Mexico (NM), Nevada (NV), Utah (UT), Wyoming (WY)
9 = Alaska (AK), American Samoa (AS), California (CA), Guam (GU), Hawaii (HI), Marshall Islands (MH), Federated States of Micronesia (FM), Northern Mariana Islands (MP), Oregon (OR), Palau (PW), Washington (WA), Army Post Office Pacific (APO AP), Fleet Post Office Pacific (FPO AP)
Next up, we've got the second and third digits, which represent the sectional center facility (SCF), aka the processing and distribution centers for mail. When an SCF serves multiple states, that same SCF is given a two digit code for each state it serves to keep things organized. Then, the fourth and fifth digits are for the specific area within a broader city or rural region (i.e. your recipient's address!).
Will mail be delivered without a zip code? It'll definitely take longer, if it'll arrive at all. So make sure you know the code you're sending to. To find a specific zip code, just head over to the USPS website! You'll be able to enter the city and state, and USPS will provide the correct zip code.
Key Factors Influencing Mail Delivery Time from Zip Code to Zip Code
OK now that we've got a basic understanding of zip codes, let's jump into the varying factors that can affect USPS transit times. These factors include:
The type of mail being sent
The size of the mail or package
The distance between origin and destination zip code
The time of year and holiday season considerations
Type of Mail Being Sent
Obviously what you are sending impacts the timing! Fortunately, USPS has multiple services with different delivery times, as well as bulk mailing services. The three most popular USPS services are: First Class Mail, Priority Mail, and Express Mail. Keep in mind, with all of these options, it's important to remember USPS will not deliver on Sundays or holidays.
Postable uses First Class Mail for all your cards (yay!), and this is the USPS's standard mailing service. First Class Mail is perfect for sending postcards, letters, large envelopes, and smaller packages. Sending letters with First Class Mail is the least expensive USPS shipping option, and it also tends to arrive quickly and consistently. While USPS doesn't guarantee delivery time for their First Class Mail service, anyone wondering "how long does mail take" can feel good knowing delivery typically happens within 3-7 days from sending.
To expedite mail, you'll want to consider USPS's Priority Mail service. Priority Mail can be used for packages weighing more than 13 ounces, and there's a 2-3 day delivery guarantee.
When you need something to arrive really, really fast, it's time to turn to Express Mail, which is the USPS's fastest mailing option. Express Mail is great for packages that need to be delivered fast, and USPS guarantees overnight delivery for Express Mail, including Saturdays!
Size of the Mail or Package
When mailing via USPS, delivery time can also be impacted by the size of your package. As a rule of thumb, larger items take longer to ship. With First Class mail, packages need to weigh less than 15.99 oz and these packages usually arrive within 2-3 days of sending. You'll need to bump up to Priority Mail for anything over 15.99 ounces, and you can expect the package to arrive at its destination within 1-3 days.
Distance Between Origin and Destination Zip Code
Distance plays a factor for mail delivery time, how long mail takes, and what time mail gets delivered. The further mail needs to travel, the longer it takes to arrive. USPS divides the United States into nine different zones, and your mail will pass through the relevant zone to get where it needs to go!
Time of Year and Holiday Season Considerations
Unsurprisingly, the holiday season is a busy one! When the number of people using the post office increases, it tends to slow the mail delivery times down. During the holidays the typical mailing time slows down to around 2 weeks instead of the typical 3-7 day window. We've made a helpful guide for holiday mailing, and the Postable FAQ can also help you strategize so your holiday cards arrive in time.
Calculating Mail Delivery Times by Zip Code
For those wondering about mail delivery times by zip code, we're about to cover everything you need to know! First, keep in mind First Class Mail typically takes between 3-7 days, with Priority and Express options being the speedier choices. Additionally, if you're mailing a card that is arriving elsewhere in the same zip code, it could even arrive the day you send it! And, while you can estimate arrival times by zip code using the USPS code zones as reference, your best bet is using the USPS Zip Code Calculator.
To use this free service on the USPS website, all you'll need is the origin zip code, the destination zip code, and which mailing service you plan to use to send your mail or package. It's as simple as that!
Dealing with International Zip Codes
Did you know Postable mails cards everywhere throughout the world?! We've got you! Fortunately, all countries use a similar zip code system for sorting and delivering mail. To determine the postal code of an international destination, you can use the USPS index of countries and localities for reliable information. There are different addressing requirements for international mail and, fortunately, USPS has created very clear outlines on their website to ensure you write an international address correctly. As a general tip, an international address will look like:
LINE 1: ADDRESSEE'S FULL LEGAL NAME
LINE 2: STREET ADDRESS OR POST OFFICE BOX NUMBER
LINE 3: CITY OR TOWN NAME, OTHER PRINCIPAL SUBDIVISION (i.e. PROVINCE, STATE, COUNTY, ETC.) AND POSTAL CODE (IF KNOWN) (Note: in some countries, the postal code may precede the city or town name)
LINE 4: COUNTRY NAME (UPPERCASE LETTERS IN ENGLISH)
Understanding What Time Mail Gets Delivered
Whether you're sending a just because card or invites, we hope this guide to how long mail takes will prove useful! Remember that the time of year you mail, USPS service used, the distance your mail needs to travel, and the type of mail/package all play a role in when it will arrive.
When sending cards with Postable, if you ever have any questions around timing (or anything else!), please don't hesitate to contact us directly. Happy snail mailing!