Show gratitude for your clients on Customer Appreciation Day –and beyond– with easy and effective customer appreciation ideas. In this guide you'll learn not only how to thank your customers in effective ways to celebrate Customer Appreciation Day, but also how to incorporate these strategies into your overall customer experience to grow your retention and loyalty among your client base. Applying the tools for appreciation all year round will pay off in dividends.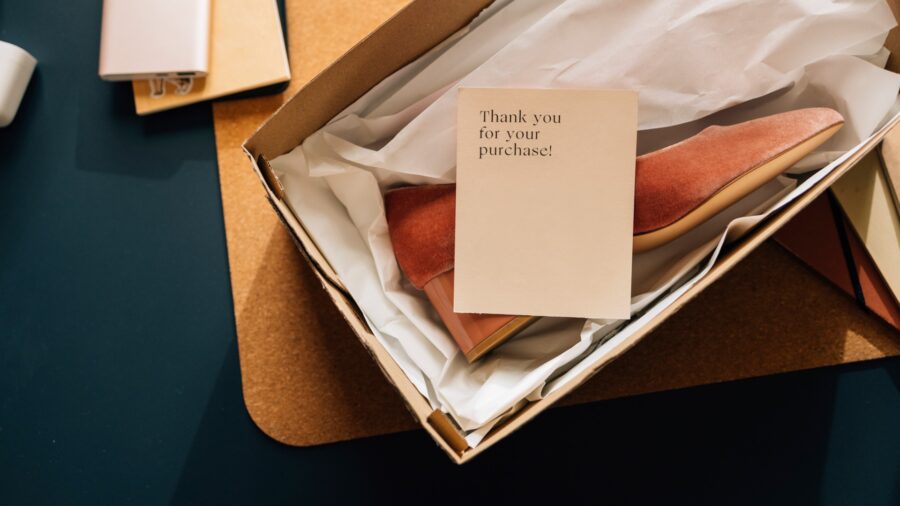 You can go all out on Customer Appreciation Day, but don't forget to continue expressing gratitude throughout the year. So go big (think Black Friday kind of big in terms of showing your gratitude) on that one day and then continue weaving appreciation into your customer interactions to really grow and sustain a loyal customer base.
Send personalized thank you notes to customers in minutes. Postable will print, address, and mail them for you.
Navigate your way around this article:
It's important to remember that executing only one of these customer appreciation ideas in isolation and calling it a day is unlikely to create the long-lasting customer relationships you want.
What is Customer Appreciation Day?
It is exactly as it sounds: a day to show how much you appreciate your customers – officially. Some companies will use the opportunity to stretch Customer Appreciation Day into a weeklong extravaganza while others focus on the one day.
April 18th of every year is Customer Appreciation Day.
And though you should definitely focus on the gratitude part, you should also remember this is an opportunity for a business to increase sales. Though unlike most other 'holidays' this one specifically (explicitly) focuses on existing customers rather than acquiring new ones.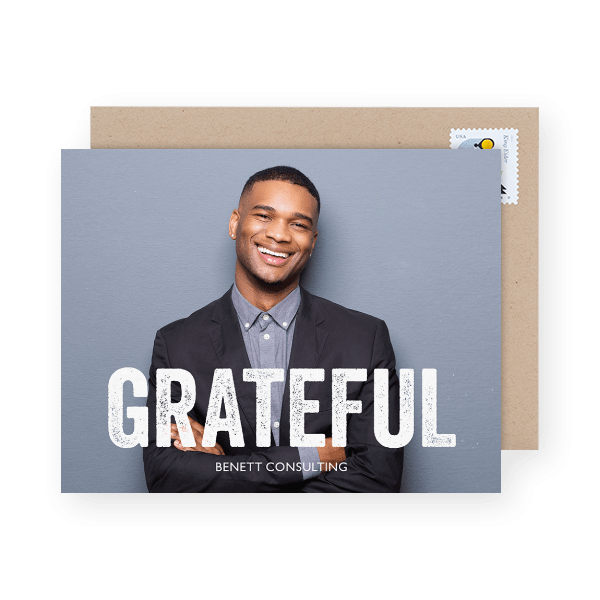 Why bother with customer appreciation ideas?
The simple answer is customer retention. And the bottom line is that customer retention increases sales (according to a survey conducted by Invesp, a 5% increase in customer retention can increase profits by 25-95%).
Competition is fierce in every niche and industry. If your competition is investing time and effort into making their clients feel like they're appreciated, they're more likely to hold onto those return customers.
But you already knew that. As a business owner or manager, you're probably very well versed in the benefits of customer retention. But let's take a closer look anyway.
Customer retention as part of a larger customer service strategy makes for:
The bottom line? Customer appreciation is a key element to increasing customer retention which in turn is far more efficient at producing increased sales than new acquisitions.
11 Customer Appreciation Day Ideas
Not all of these ideas will align with your business practices or make sense for your business's marketplace. Look at these customer appreciation ideas through the lens of a larger strategy and find a way to build out a robust approach that makes sense for your business.
Click on each idea for more details on applications for Customer Appreciation Day as well as a larger strategy approach:
1. Write personal thank you notes.
It doesn't get more simple and more effective than writing handwritten personal thank you notes to your customers. And flimsy sales flyers that have 'thank you' printed on them do not count. When was the last time a business sent you a really nice handwritten note? You'd remember because personal snail mail is not common.
*On Customer Appreciation Day:
Mail out personal thank you cards to all of your top clients thanking them for their business and continued support. You can sort through your database and filter for whatever segment makes more sense for your business, but make sure the messages are reflected accordingly.
Ways to ensure an effective* thank you note:
Avoid sale-sy language (save the discounts for another medium)
Use their name in the greeting (avoid 'Dear valued customer' – YUCK)
Keep your message inline with your brand tone (casual vs. formal)
Stay focused – the point is to thank them!
Save the sale-sy language for the emails and social media ads. The more personal detail you can include, the better (time of last sale, total length of customer relationship etc.).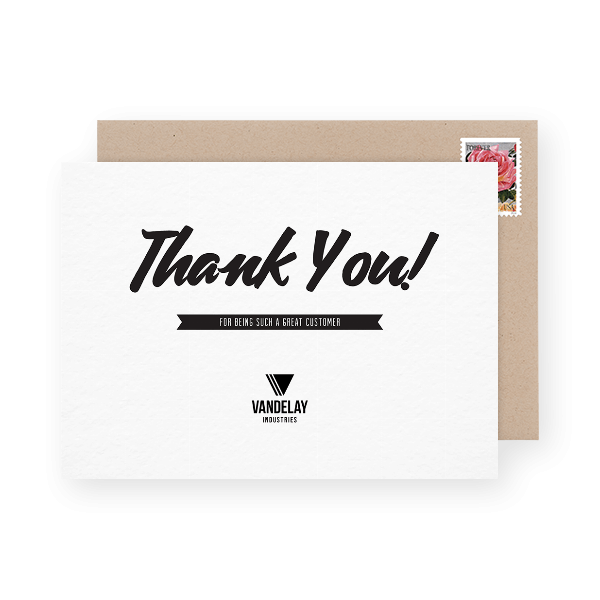 Here is a sample:
John,

This Customer Appreciation Day I wanted to reach out and personally thank you for being a part of the Vandelay Industries family for the last two years. We know that these are no ordinary times and that you have many options. Our entire team is grateful for the opportunity to continue providing for your small business needs. Customer Appreciation Day is every day as far as we're concerned.

As always, please let me know if there is ever anything I can do to improve your experience.

Best,
Christie Joe
Sr. Account Manager, Vandelay Industries
*Year-long strategic approach:
The year-long approach wouldn't differ too much as far as the messaging is concerned (though of course don't mention Customer Appreciation Day). However, you can play with the segmentation and triggers a bit more throughout the year. For example, you can send a personal thank you note after every big sale (whatever 'big' means for your business) or if your budget allows, send one after every sale. Just make sure the messaging reflects accordingly.
Other times throughout the year to send a thank you note to your customers:
Customer Anniversary (think Housiversary for Real Estate Agents for example)
After a particular issue the customer had that you resolved for them (thank them for their patience and business)
Thanksgiving (everyone is a thankful mood)
Holiday Season (use your yearly business holiday card as an opportunity to show your appreciation)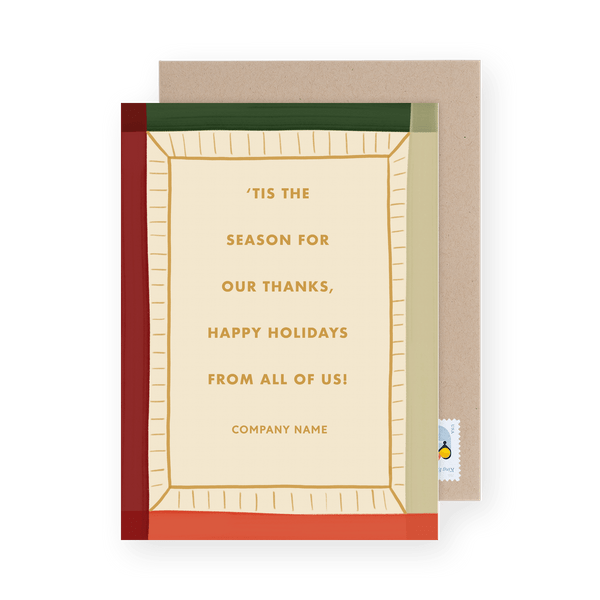 Back to the top of list.
2. Send sincere and personalized email follow ups.
Sending mass marketing emails serves a completely different purpose than what we're talking about here, even if the email has a big old 'THANK YOU' written at the top. What we're talking about here is a simple, old fashioned email with a personalized message. You don't want it to feel like a flashy marketing email. It should read as though someone from your company (be it a co-founder or a customer service account manager) sat down and took the time to follow up with them.
This is also a great opportunity for your customers to give you feedback. So you can add a line at the bottom to let them know you're open to it. The point here is to make your customers feel seen and connected. They should feel as though they have a real person that reached out to them.
*On Customer Appreciation Day:
This will be very similar to the thank you note idea in the sense that the message will include something about Customer Appreciation Day and gratitude. And again, the more personal you can get, the better.
*Year-long strategic approach:
Because this is an email, the budget shouldn't take a big hit. So if possible, trigger emails to every single customer who has purchased anything. Although you should still consider segmenting the list into groups and getting as much relevant detail into the email as possible (same as the thank you note).
3. Give back and donate to organizations your customers care about.
Consumers have an insane amount of options these days. The competition is fierce and brand loyalty is an important facet of solidifying growth in any business. Donating and giving back to organizations your customers care about is one way to build that loyalty.
To find out which organizations to give back to, you can poll your customers in a few ways:
Directly on your website
Email
Social media
Find out what organizations they care about and pledge to give a certain amount or a certain percentage. Make sure that amount is not laughable in comparison to your company's size. The bigger the company, the larger the expectation will be. 
*On Customer Appreciation Day:
Create the poll about a week or two prior to Customer Appreciation Day and then pledge to donate a portion of the profits from that week to the chosen organization.
*Year-long strategic approach:
You can choose a different organization every month or make it quarterly. You can also choose a specific feature or product line from which the percentage of profits would be donated all year long.
*Real life example:
Two Chic Boutique – a small business in Orlando, Florida – donates a dollar for every purchase to a different charity each month. They've even made the process interactive by asking each customer to add a heart to their giving tree before leaving their salon.
Back to the top of list.
4. Mindfully offer discounts.
Keyword here is mindfully. Be careful here not to use discounts along with your thank you notes or your personalized emails. This is why we mentioned your overarching strategy should include more than one idea. Discounts and codes are great selling points (especially free shipping), but they can also dilute the sincerity of a personal thank you note. So instead, offer these in a separate email.
Consider giving more discounts to those who have already bought something to show your appreciation and further incentivize customers to stick around.
These are fairly common selling tactics for most businesses, so if you're going to do this for Customer Appreciation Day we'd suggest doing something a little special. That means offering your top customers a discount that they wouldn't normally see from you (instead of the typical 20% now it's 25% or even 30%).
Back to the top of list.
5. Launch a reward system.
We've all seen them – those punch cards that let you get the 10th sandwich for free. And we've all loved them as consumers (and for good reason). Implementing a reward system not only incentivizes customers to come back for more, it turns the interaction they have with your business into a game.
*On Customer Appreciation Day:
You can release the new program on Customer Appreciation Day and automatically 'punch' the first hole for the last purchase made as a thank you.
*Year-long strategic approach:
Of course this idea is geared towards a long term strategy. You can launch the program anytime of the year and make it easy for customers to actually get credit. If they feel like you've hidden the path to 'punching the hole' from them (even if unintentionally), the reward system will no longer serve as an appreciation tool so be sure to make it accessible if it is an online business.
Send personalized thank you notes to customers in minutes. Postable will print, address, and mail them for you.
Back to the top of list.
6. Send them gifts.
Sending your top customers a nice gift will certainly show them you appreciate them. Whether it's one of your products or something entirely different (like a company appropriate care package), you can be sure they'll also appreciate it. As with the other ideas, you'll want to segment your customer list and figure out what is feasible for your budget. But at the end of the day, your very best customers should come first.
Some ideas on what gifts to send:
Company swag (but only if it's actually something they'll want)
Gift basket
Subscription service (a free month's worth)
A box of your company's products
*On Customer Appreciation Day:
Plan ahead of time and have the gifts mailed out to arrive by April 18th. Make sure to include a note of thanks.
*Year-long strategic approach:
Depending on your business model and type, you can send gifts after every major sale (like the real life example below) or save this idea as a yearly treat for your top customers.
*Real life example:
National mortgage lending company, Draper & Kramer, works with a 3rd party (Teak and Twine) to create unique client gifts after every sale.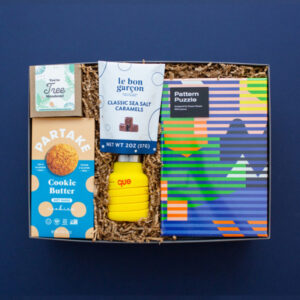 Back to the top of list.
7. Share a video of your company expressing thanks.
You've got social media accounts galore, use 'em. Make a video or reel or something else extra creative that showcases you and your team expressing your gratitude for your customers. The more personal, the better.
This idea is totally great to do anytime of the year, but it's very well suited especially for Customer Appreciation Day.
*Real life example:
In 2015, Birchbox filmed a customer appreciation video of their employees talking about their favorite interactions.
Back to the top of list.
8. Surprise them with a free upgrade.
Surprising your customers with a free upgrade is a great tactic for surprise and delight efforts. You can do this one of two ways: (1) Offer a free upgrade – like a free trial for one of your newest features – to all of your existing customers OR (2) Single out some existing loyal clients and offer to upgrade their services for free or simply credit their account for a specified amount. The second option is more personal and targeted while the first option is less potent, but widespread.
*On Customer Appreciation Day:
You can reach out to specific customers or arm your customer service team members and account managers with the tools they need to upgrade clients in their interactions throughout the day (within limit and reason according to your company standards).
*Year-long strategic approach:
Allow each customer service member and account manager a 'star customer' per week (or month or whatever makes sense for your business) that they can upgrade during an interaction. This will really delight the customer who likely reached out with an issue in the first place. Additionally, you can randomly seek out customers and upgrade their carts.
Back to the top of list.
9. Throw a party!
Who doesn't like to have a good time?! If you're an online business, consider doing an Appreciation Day (or week) pop-up shop to give your customers a chance to meet you face-to-face.
Some ideas:
A week-long Customer Appreciation Day (or week) pop-up shop (for online businesses)
An all-day long in-store party (for brick and mortar businesses)
An elegant dinner for your top clients
This idea is totally great to do anytime of the year, but it's very well suited especially for Customer Appreciation Day.
Back to the top of list.
10. Engage with your customers.
The whole point of running social media accounts for your brand is to increase engagement with existing and potential customers. By increasing engagement with your existing customers, you'll likely boost organic traffic to your social media presence while simultaneously developing a brand that acknowledges their customer base.
*On Customer Appreciation Day:
If you're a brick and mortar business, you can ask your customers if they'd be OK with you snapping their photo in-store (either with their purchased item or somewhere in or around your business– this will make sense differently for each type of company). Post the photo with a message of thanks onto your Instagram stories and don't forget to tag each person (with their permission).
*Year-long strategic approach:
You can even implement this same approach year round by spreading it out. So maybe only do this one day a week or one customer a week. Whatever makes sense for you.
Back to the top of list.
11. Create opportunities for giveaways.
Everyone loves free stuff and your existing customers will feel the love if you throw some opportunities for them to win free things their way. You can broadcast your giveaway via social media, email, the main domain or any combination of these.
*On Customer Appreciation Day:
The rules of your giveaway will vary. Just remember to keep them simple and memorable. For Customer Appreciation Day, you can ask your followers to post pictures of their favorite products or ways they love using your services – something to do with your business. You can make it 24 hours long or more, but release the information on the big day.
*Year-long strategic approach:
You can implement giveaways all year long and though you can definitely still ask your followers to include something to do with your business, that's not a requirement.
*Real Life Example:
Postable (hey, that's us) recently ran a summer giveaway for $100 of free site credit (that's a LOT of cards).
Not sure where to begin with customer appreciation?
Start by writing a thank you note to your best clients!
Send personalized thank you notes to customers in minutes. Postable will print, address, and mail them for you.