Surprise and delight is a customer retention and brand loyalty technique with which many marketers, when executed correctly, find success. And though it may seem a little intimidating at first, this marketing method can be outfitted for any budget and any business endeavor. It isn't something to snuff at and definitely worth integrating into your own business — however big or small you may want to go.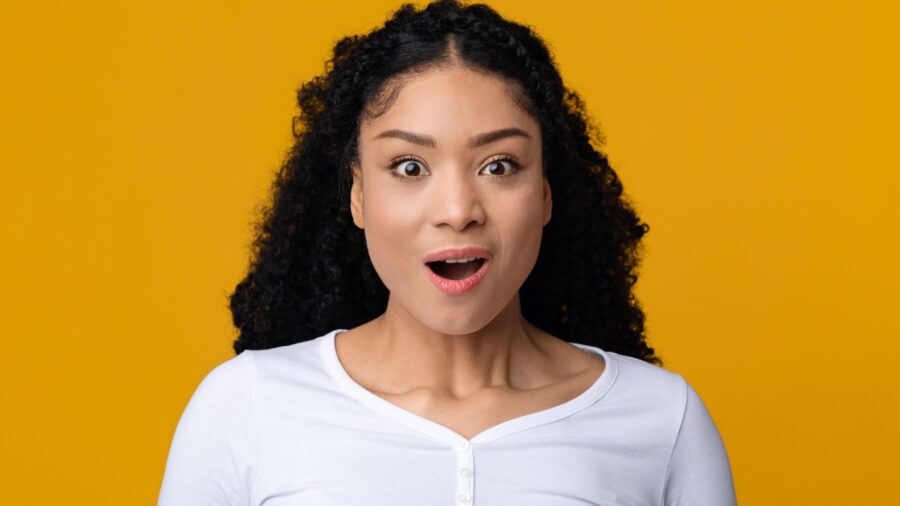 First of all — what is surprise and delight?
The main idea is to catch your clients off guard and make them feel all warm and fuzzy inside. All any of us really want is to feel special and our customers are no different. This tactic makes each customer feel as though they're not just another number to your business. It is your chance to show them your appreciation.
Automate your business greeting cards in minutes. Postable will print, address, and mail them for you.
In order to build brand loyalty and increase your customer retention rate, you can execute surprise and delight campaigns that exceed your clients' expectations.
"A surprise and delight campaign is a great way to increase customer loyalty and promote the business to a large audience. Sometimes to satisfy clients/customers, a business needs to overdeliver to receive those sweet word-of-mouth recommendations. It is especially important for a new business to constantly understand the customer needs and then deliver more than what customers expect. It is a great way to surprise and delight them. Keeping the promises low and overdelivering shocks customers and this leads to positive responses."

Nathan, Marketing Director at DiggityMarketing
You can make your campaigns as big or as little as your budget and resources allow. But don't feel like you have to spend enormously.
What makes surprise and delight so different?
Unlike some other marketing strategies, surprise and delight campaigns are only meant for existing customers. The whole point is to create a coalition of customers who love your business so much that they essentially become brand ambassadors.
Who should you target with a surprise and delight campaign?
As mentioned, it's important to note that this technique is meant for existing customers. Take the people who have already jumped on your brand wagon and make them want to stick around to tell everyone else to jump on in too!
Make them swoon over your brand. That's the goal anyway.
This means you need to know your customer and understand that not every one of them is the same. Adam Schaeffer on The Wise Marketer outlines four broad categories for customers: the Loyalists, the Dependents, the Sleeping Dogs, and the Skeptics. This will give you an idea of how to segment your own customer list and then you can approach each segment appropriately. Keep in mind that each one of these groups will need to be approached differently and the surprise and delight tactic will not be appropriate for some at all.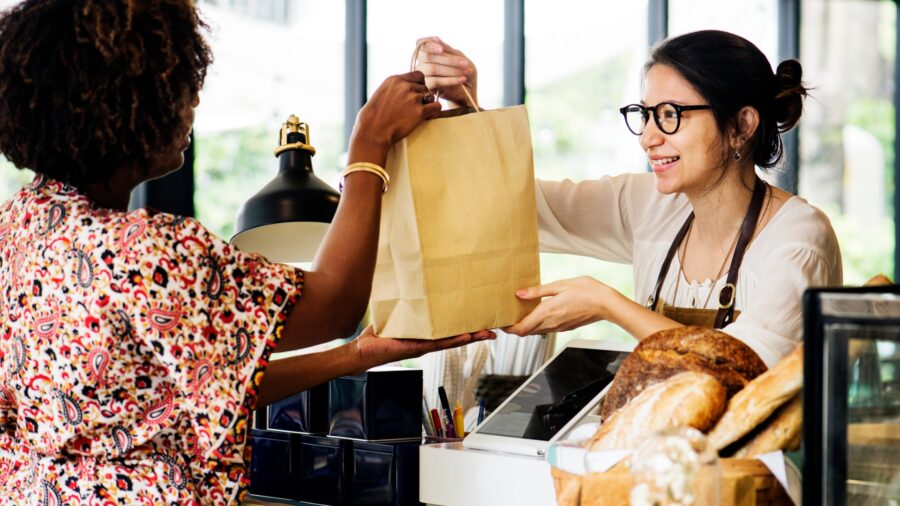 Focus on two of these groups — the Loyalists and the Dependents.
When approaching the Loyalists — your very best customers that buy over and over again — your aim is to make them want to shout your brand out over the rooftops. This will essentially lead to more sales. They're already on board and this gesture will make them want to buy even more.
When approaching the Dependents — the customers that are reliant on your service, but not necessarily attached — your aim is to really solidify the relationship. These are potential Loyalists just waiting to see if they truly fit with your brand. With a surprise and delight gesture, you'll make sure they won't go looking for a replacement anytime soon.
Sebastian Schaeffer, CTO/Co-Founder of dofollow.io, says some customers simply won't give you an ROI to make the effort worthwhile. "Some customers, for various reasons, have low levels of dependence and relationship strength with your business and provide the least ROI on surprise and delight investments. It is best to spend time cultivating stronger customer relationships with any customer base before considering them for S&D."
How to execute the surprise and delight.
Ok — so you've got the data all lined up and you know who you're targeting. You have a general idea of what this tactic is for and what it means.
But how do you actually go about it?
Surprise: think outside the box.
If you're hoping to surprise your customers, you're going to have to think a bit outside of the box. You can't simply do the same thing you've been doing and expect that to hit the bulls eye the same way.
We all get about a million emails every single day. Sending yet another email to your customers — regardless of how lovely — is not going to surprise them. Yes, even if you include a discount. That's just a sale.
Deight: think simple.
So long as your clients aren't expecting it, the delight doesn't have to be anything wildly elaborate (although we'd never tell you to think small).
Instead, think simply. You don't need to send them a car to truly delight them (although that'll definitely do the trick). In this case, it really is the thought that counts. This is where your messaging should aim towards letting your clients know that you treasure them and their business.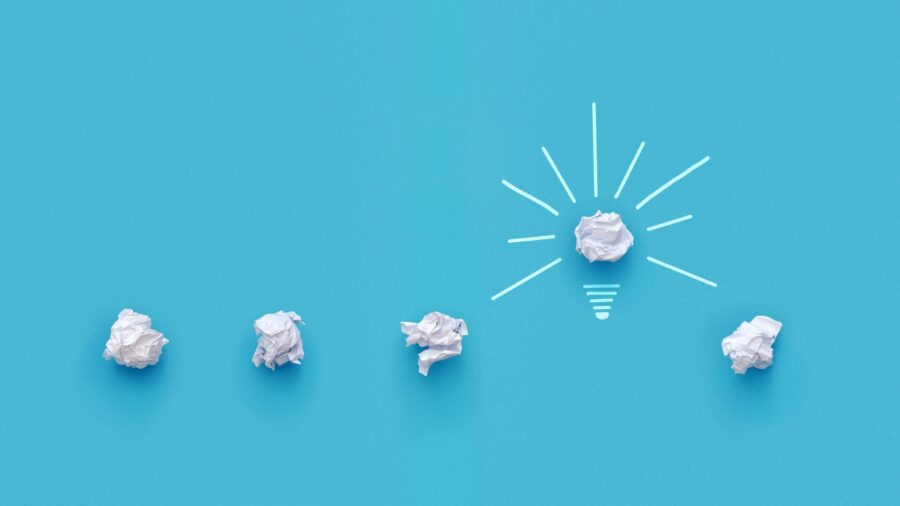 Surprise and delight tips and ideas.
Ok, so you get the concept and now it's time to brainstorm. How can you really surprise your customers and catch them off guard so that your delight really lands?
Just remember, this technique can be approached in both a personal client by client basis or on a more comprehensive scale. The more personal you get the more surprised and delighted your customers will be.
Remember your clients' specific preferences.
Let's pretend that you sell handbags in your small business and you have a repeat customer that comes in periodically to check out the newest collections. You know them fairly well and have heard them mention on more than one occasion how much they adored a certain pattern. Next time they come into the store and make a purchase — why not put a little coin wallet with the same pattern as a little add-on surprise inside the handbag. They'll be surprised AND delighted by the kind gesture when they get home and open their newest purchase.
Don't own a handbag business? No problem. This can be applied to any business. Show your customers that you're paying attention and give them a little something special depending on their individual preferences.
This could be achieved in a client by client basis as the example or by looking at the data. If you have customers who buy the same product over and over — why not gift them an order? It'll be a small price to pay for the brand new loyalists.
Send personal handwritten snail mail.
As we've already mentioned, sending an email will not get you far. Email marketing, when done right, is a powerful tool, but it's never going to surprise anybody. Enter: snail mail.
"There are several excuses to send a customer a greeting card ranging from a "thank you" to a "happy holidays" and they help to keep your business on the radar 365 days. A Surprise and Delight email doesn't quite have the same effect as often they end up in Junk or remain unread for weeks until offers have expired or the message is outdated."

Thomas Fultz, CEO and Founder of Coffeeable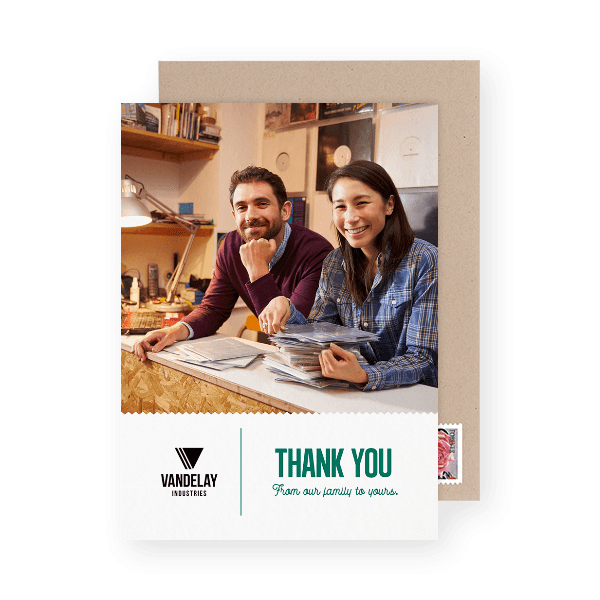 When was the last time you received a nice piece of snail mail?
Automate your business greeting cards in minutes. Postable will print, address, and mail them for you.
A long long time ago.
Your clients will not expect to receive a handwritten card from a business. You'll also be able to scale this method to more than just one or two (or three etc.) customers at once. It's easy to send hundreds of personal greeting cards to all your clients in minutes. Surprising and delighting them with very little actual effort.
For example, sending business greeting cards during the holidays is a no-brainer and your customers will be expecting to hear from you. To really surprise them, think a little out of the box and go for non-holiday business greeting cards.
Target certain times of the day for your surprise and delight.
Alex, founder and Chief Socializer at Socialike, used the dreaded mid afternoon slump to target his customers in a way that certainly did surprise them!
"We use surprise and delight as part of our sales outreach process. In the past we've sent a 3PM pick me up to targeted prospects. This included a cookie, popcorn, chocolate and a flavored sparkling water – everything you want at 3PM to help get you through the rest of the day.
Initially we were unsure what the response would be to these surprise and delight boxes. We average a 50% response – half of responses are a thank you, not interested and the other half move to the next stage in the sales process.
We're looking at other ways we can incorporate surprise and delight in our sales process so it doesn't become expected – we want recipients to feel a sense of joy and excitement when they receive something from Socialike whether it be a card, a birthday treat or something to brighten their day."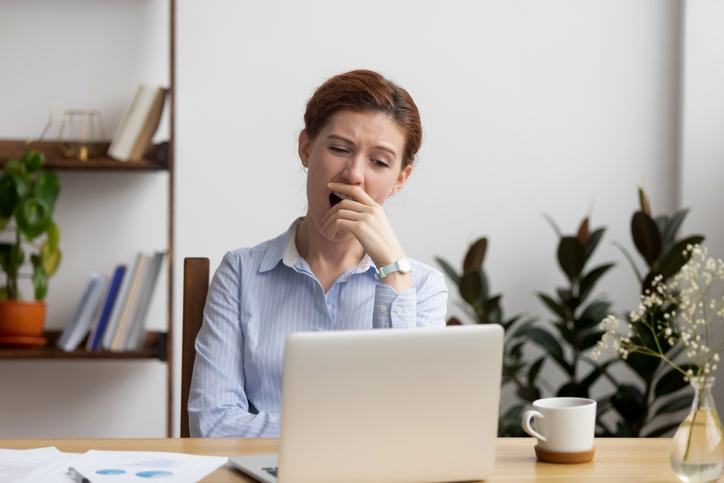 Mark your clients' business anniversaries.
If you're a real estate agent, for example, you could send your past clients a Home Anniversary card. This is the perfect way to remind them of how much work you put into their house while delighting them on the occasion.
"One surprise and delight campaign that my business used was sending personal notes and a coupon to customers on the one-year anniversary of the day they joined Force by Mojio. Generally, we don't run a lot of novelty perks or benefits as a company. We tend to stick to a single pricing model and avoid complicating our business offerings with a lot of limited-edition products or specials. When we ran the anniversary reward program, we did it without any promotion or press attached. It was for our customers only–not to make ourselves look good, but to make them know that they're the center of the Force by Mojio community. We received positive reception overall. The fact that we don't normally make gestures like that made it even more special for our customers when it happened."

Daivat Dholakia, Director of Operations, Force by Mojio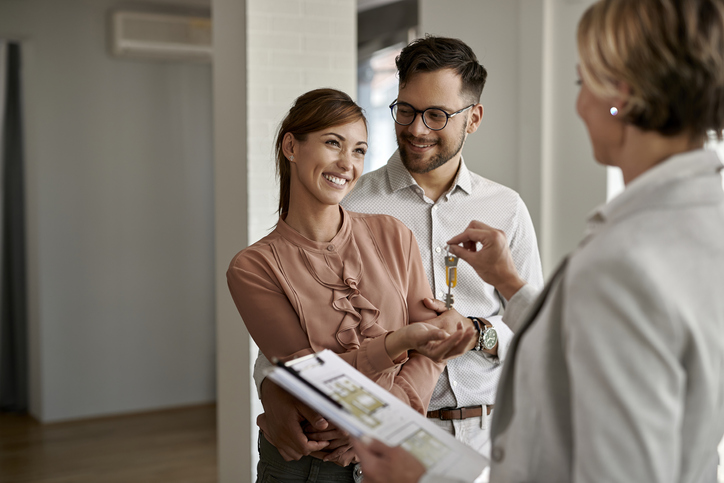 If you wanted to do this to scale, you could import your list of clients with their home anniversary dates and mail all of them throughout the year without even thinking about it. You'll be delighting your customers without any effort at all.
Automate your business anniversary cards in minutes. Postable will print, address, and mail them for you.
Use social media engagement.
Social media isn't just for funny cat videos… Although we're totally here for those too. As a business owner, you could leverage these tools to help reach potential new clients and while turning existing ones into life-timers.
Think about your typical customer demographic and search the hashtags on Instagram that they may be using. For example, SupaJuce — a health juice brand — searched for hashtags like #sick #badday #momlife #mondayblues etc. to find people who could use a little cheering up and offered to send them some fresh juice to make their day! Talk about a surprise!
"Master Card has changed their marketing campaign from "Priceless" to "Priceless Surprises." The strategy entailed engaging with clients on social media and surprising them with gifts. Free concerts and trips were among the prizes, as were meet & greets. According to Andrew Ruditser, lead technology coordinator at MAXBURST, Inc., "the purpose of Master Card's surprise and delight campaign was to reward the consumer without their anticipating it." Customers of Master Card became brand ambassadors as a result of the campaign. As a result of assisting Master Card in gaining client loyalty and business, brand awareness has increased. To date, 97,867 cardholders in 25 countries have been "surprised" by the program."

Joel, Upgrow
Mark your business milestones.
You can surprise and delight your customer base while celebrating certain business milestones. Laura Fuentes, Operator of Infinity Dish, found great success in doing just that.
"Surprise and delight campaigns can be incredibly helpful when you're growing your business to its full potential, which is why we've used them a few times over the years. One of the most successful campaigns we've done was when we hit 100,000 customers. We decided to give our 100,00th customer a free lifetime service package from us that included everything we have to offer. We called them up out of the blue and they were so shocked and excited that we knew we had to do it again. Once we had delivered on our promise, we posted about the surprise on our social media accounts and told our audience that we'd be doing the same with our 150,000th, 200,000th, and 250,000th customers. Because of this campaign, we saw improved engagement and excitement from our audience because they wanted to get their shot at a free service package."
Get creative!
Getting creative and stepping outside the box with your marketing approaches can feel like a bit of a risk, but it can also pay dividends. International digital marketing agency, Hedgehog Digital, executed an intricate surprise and delight campaign that certainly worked out!
"We wanted to send a gift to our clients, and use the opportunity to surprise and delight them with an orchestrated campaign. The gift was a personalised piece of office art, styled after Edward Hopper's 'The Nighthawk'.
We developed a narrative about a fictional art theft, creating a fake news website, The Daily Quill, and sent emails to our clients so they would read the story of the fictional art thief, Herr Igel (German for Mr Hedgehog), as he was being tracked down.
We also peppered in clues throughout the campaign hinting at our agency.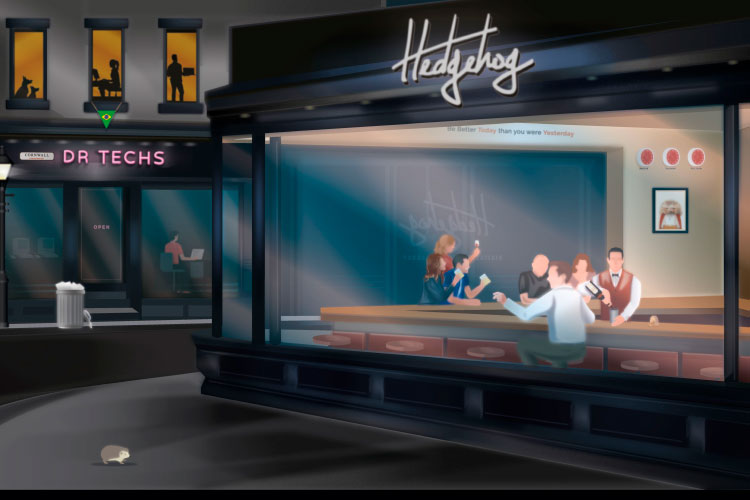 Meanwhile, we crafted personalised artworks that were delivered to our clients along with a handwritten note from Herr Igel telling them to visit The Daily Quill website in which an article had been posted explaining the Art Heist operation was a hoax, and the story was created to lead to their gift of the personalised art.
Reactions from our clients were overwhelmingly positive, with one saying, "Whenever we get things like this, they're often quite cheesy. But when it comes from Hedgehog, we know it's going to be good. It's always in the details with them, which is what we love about it". We were also featured in Campaign Live's roundup of top agency campaigns." — Alan Spurgeon, Founder & Director at Hedgehog Digita
Pay attention to the details.
This method is a very personal approach and will no doubt leave a mark on your client-business relationship. Keep your ears open when communicating with your clients and note down important details.
Perhaps one of them told you about their youngest daughter graduating from high school or that one of their oldest just gave birth. Something as simple as a congratulations card shows them that you're really listening to them. The importance of that cannot be stressed enough.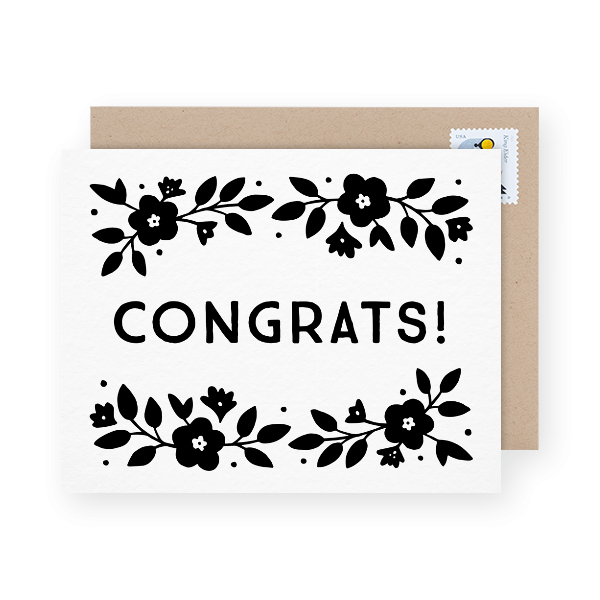 Maybe your client mentioned their favorite brand of wine a while back — why not mail them a bottle? Again, this shows you're listening and you care.
There's a million different things you could send them and it all depends on your attention to the details. It doesn't have to be huge, but it should be as personal as possible.
A summary of how to surprise and delight your customers.
Surprise them by over delivering.
Delight them with personalization.
Target the right segment of customers!