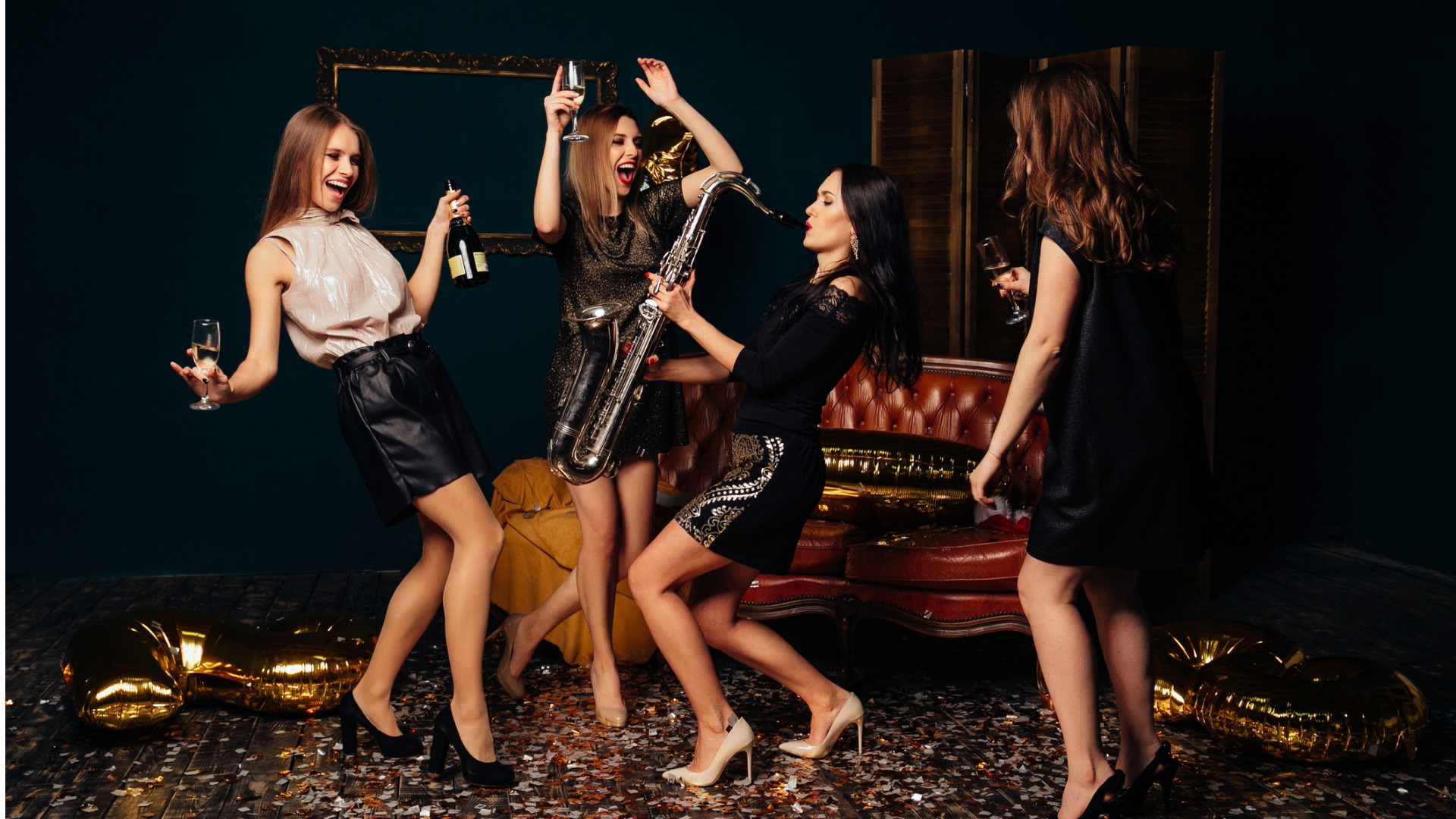 Everyone knows Valentine's Day is coming up, but a lesser-known holiday is only one day prior! Galentine's Day is February 13th. And while some may still not know anything about this amazing and oh-so-important holiday, it's about time the world got privy. Here is a definition of Galentine's straight from the founder herself:
Galentine's Day is about celebrating lady friends! And why didn't we think of this earlier! We celebrate everything from Groundhog Day to National Popcorn Day — surely the lady friends that keep us afloat and thriving deserve a holiday of their own. This is a stellar opportunity to show the girl friends in your life just how much they mean to you. Let's be honest, our lives simply would not be as exciting or as manageable without their friendships. Galentine's Day is a good a day as any to celebrate these friendships and the ladies that make them possible.
Or you can simply look at it as yet another great excuse to spend some quality time with your gals before you bring your attention to your significant other <3. But how to celebrate such a joyous occasion?! The options are limitless, and if you're itching for some ideas — we got you.

Here's some great ideas on how to spend this year's Galentine's Day.
1. Host a dinner party for your gals.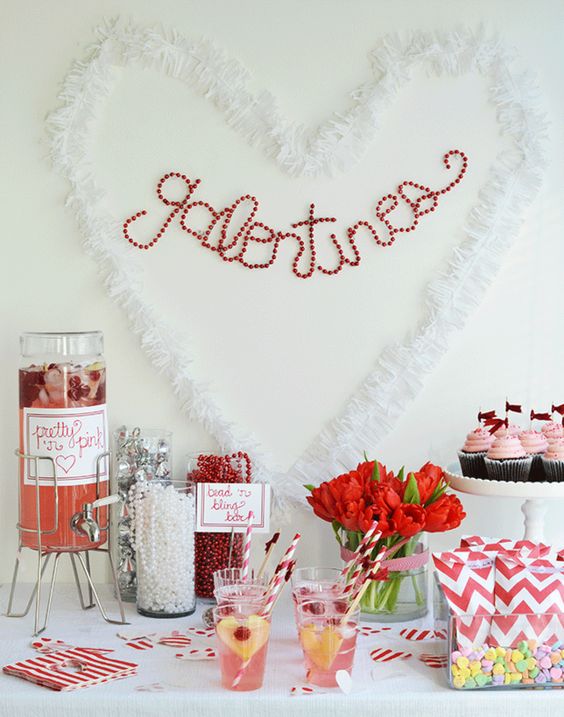 via OmgHow
What better way to celebrate the big day than to gather the ladies to eat some good food? It's pretty much your favorite activity anyway. To make it special, set a nice table for the gals and consider even making a little Galentine's drink & cup cake table (as seen in the image above). Have fun with the decorations and consider re-using some of them for the following evening. If you're not used to cooking, this can also be a great time to test your cooking skills before you show off for your sweetheart. Your lady friends will be honest so at least if your cooking skills need some major tweaks, you'll be ready with a plan B for Valentine's Day. In the meantime, if your Galentine's day dinner didn't taste quite as yummy as you'd hoped, just order some Chinese food or Pizza… Your lady friends will still enjoy chowing down on delivery alongside your meticulously set table AND you'll have avoided a Valentine's Day disaster!
On the same note, if you're not into making one giant meal — a snack party is also an option. You can get as creative as you want or keep it simple with things like hummus and pita chips. Ask each lady to bring her favorite snack to share and provide the booze. Everyone loves a good snack.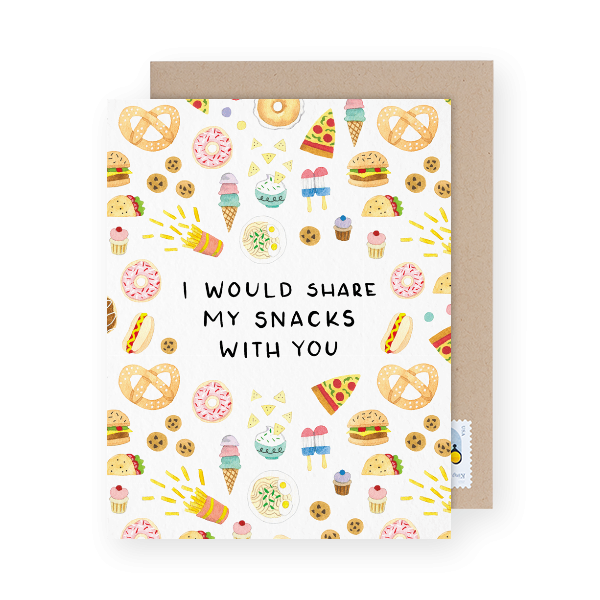 Send this card right here
2. Have a movie night.
If hosting a dinner party doesn't quite seem like enough of an activity — how about hosting a girl's movie night!? You can get as creative as you want with the decorations or keep it simple. All you really need is a good screen, some popcorn and your gals. If you want to snazz it up a bit and make the evening more special, consider creating a popcorn bar and offering some additional snacks. As for beverages you can keep it simple with some yummy pink rosé, some sort of blended cocktail — margaritas are always a crowd pleaser, or better yet boozy milkshakes! Throw some giant pillows on the floor and bring out the fluffy blankets. Have a few selected movies for everyone to vote on. Here is a list of awesome movies about female friendship that will go perfectly with the theme. 
3. Bake cookies & drink champagne.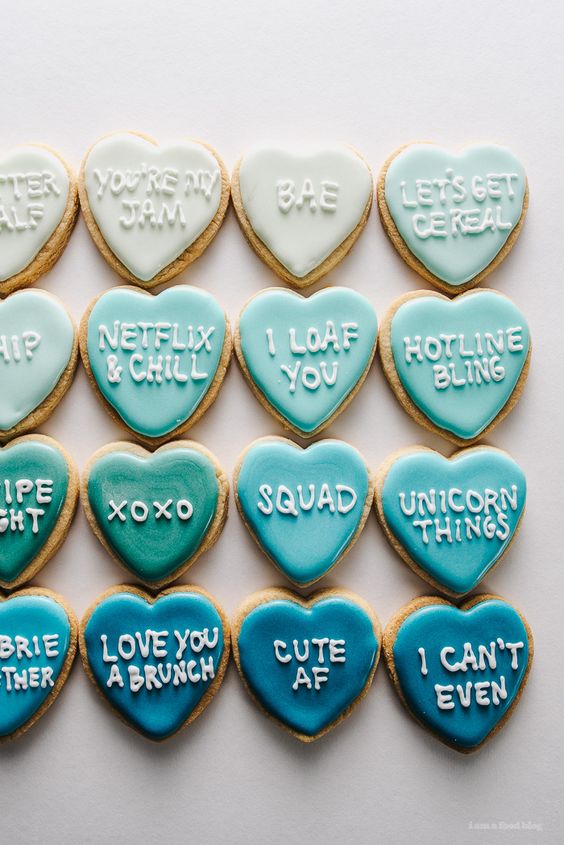 Ok, so dinner party and movie night not your thing? How about a cookie-baking party? Everyone loves cookies, right? Christmas isn't the only time to decorate some sugary goodness. Gather the gals for a night of baking, decorating, chit chat and sugar consumption. What's not to love? The host takes care of the basic ingredients and everyone else pitches in the decorating extras (and champagne). Consider also having some fun cookie cutters on hand to get creative. Try not to eat the decorations before you decorate the cookies 🙂
4. Practice selfcare.

This fun little infographic pretty much says it all. Gather the gals for a night of facials and manicures. Feel free to switch the cucumber water for some white wine.
And who says you can't do it all? You can always combine some of these into one mega awesome Galentine's Day get together. A movie night AND a selfcare jamboree.
A couple tips on hosting a Galentine's Day Party.
Give your lady friends a heads up!
While you may have been looking forward to this glorious holiday since New Years, your lady friends may have made other plans. Send out invites to your big party at least 3 weeks in advance — this way your guests will have about two weeks notice. This will give them plenty of time to make appropriate plans and get excited!
Make a list and check it twice. Think about what you'll need and make a shopping list. Don't feel shy about asking your guests to contribute, just make sure you tell them what it is they need to bring — champagne, cookie dough etc.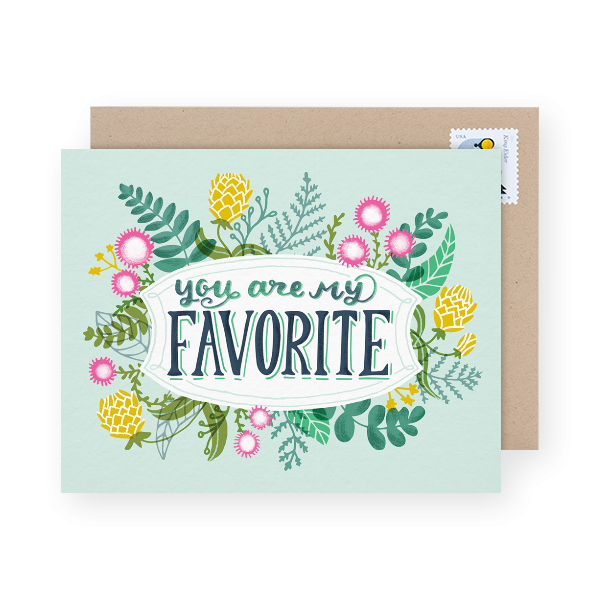 Send this card here
Galentine's Day Cards!
Last, but not least — don't forget to send your lady friends a lovely Galentine's Day card. They'll love getting a special little note in the mail! It couldn't be easier to brighten their day — if not just a bit. There are a million adorable cards to choose from — see them here. Especially great if you have some lady friends that don't live close by. Let them know you're missing them on this very special holiday and that their friendship means a whole lot to you. [See: 13 I Miss You Cards & Quirky Gifts to Send Your Long Distance Bestie.] And remember, you can mail them right now without ever leaving your computer. Postable will print, address and mail your cards for you.
Have your own thoughts on the topic? How will you be spending This year's Galentine's Day? Share your thoughts in the comments.