You've shared some of your proudest moments with your bestie and now they live miles and miles away. So many miles, in fact, that it's impossible to see each other every day the way you're used to. Actually, you haven't seen each other in months or maybe even years — but your friendship is still as strong as ever. Friendships like these don't come around often so it's up to you (and your best friend) to keep in touch and keep the friendship going. What could you possibly do when you're miles and miles (and miles) apart? For starters, you should let your bff know just how much you miss them. It's the most obvious thing to do. Sending I miss you cards is the perfect way to start a long distance conversation — or even start pen pal-ing with each other! Either way, sending miss you cards will brighten your best friend's day and you can have fun picking out the right card.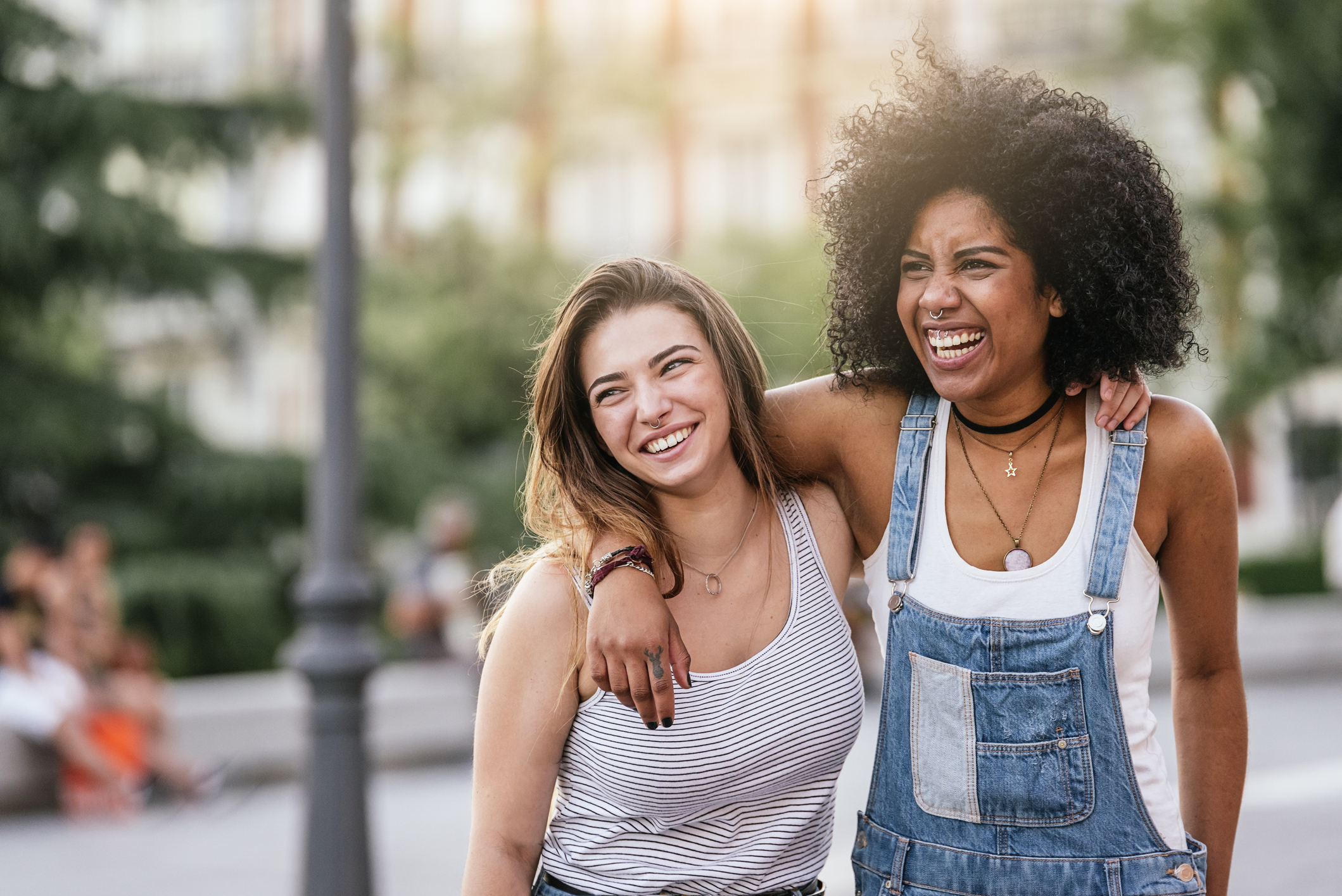 Ways to stay in touch with your long distance best friends.
Before we dig into some of our favorite miss you cards to send your long distance best friends, let's cover a few additional ways to keep your long distance friendship alive. Here's a somewhat longer list of ways to stay in touch with your besties that live far away.
Miss you cards! (you knew this one was coming)
FaceTime or other video calls
Group chats
Long form emails
Annual meet-up trips
Random care package
Send really nice miss you cards in minutes. Postable will print, address, and mail them for you.
Sending miss you cards to your bestie to keep in touch.
Ok, so obviously this one is first on our list for reasons we've already alluded to. It's the one way to show someone you care without spending a great deal of time or money. Text messages are great (and we'll get to that next), but they don't quite have the same gut punch as snail mail. When your best friend tears open their envelope to see a carefully chosen greeting card from someone they care with a lovely heartfelt message on the inside, it makes their entire day.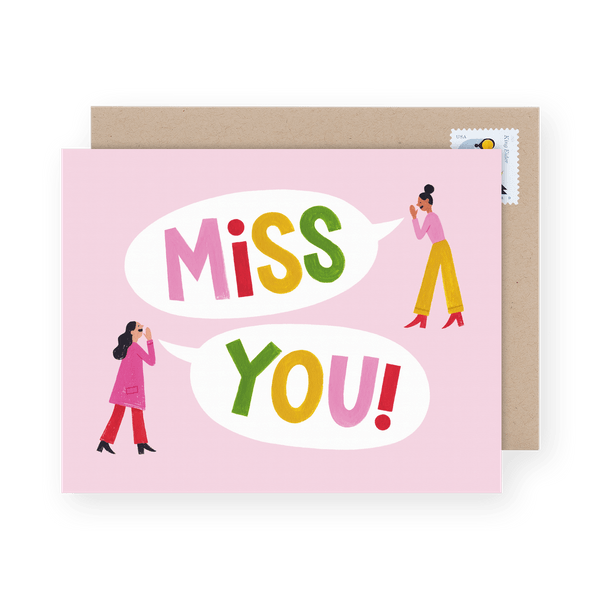 But before we dig further into some of our favorite designs (by some of our favorite artists), let's look at the next way to keep in touch with your bestie.
Pro tip: Postable has a bajillion delightful miss you cards to choose from AND they'll mail it for you so you can send your bestie a card right now without going to the post office.
Schedule FaceTime and/or other video calls with your best friend(s).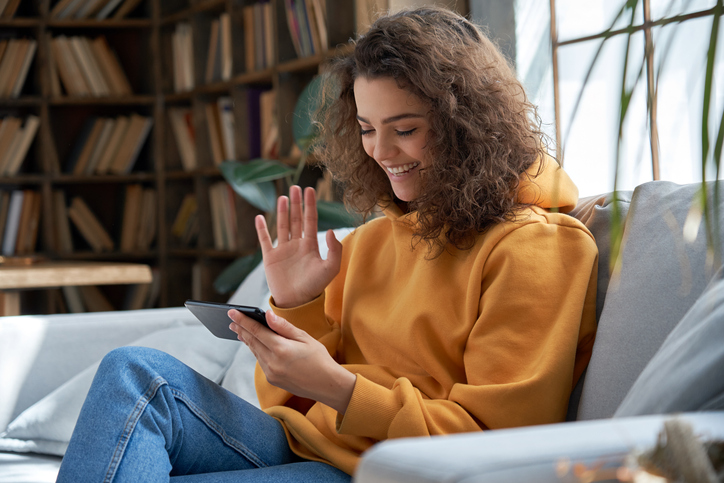 Besties of decades past are surely jealous of the technology available to us all today. And boy are we grateful! We're all hella busy, but making time to have some real-time conversations with our friends is a great way to stay connected. You can have a standing FaceTime date every week, every other week, or even monthly.
Pro tip: Whatever frequency you choose, having a somewhat regularly scheduled day will prevent you from losing track of time and going months without checking in on one another.
Carefully craft group chats with your closest friends.
If your besties are in a circle of other close friends, an easy and really fun way to keep their presence in your life (and you in theirs) is to have a group chat going. The key here is to make sure everyone respects the unspoken rules of the group chat and keep personal conversations out of it. Nobody wants to have a string of notifications on their phone that has nothing to do with them.
Use group chats more randomly to ask a quick question, send a funny meme to motivate everyone in the group, or simply to pop in and wish everyone a happy Monday.
Engage in a long form email exchange with your long distance best friend.
When you send your best friend miss you cards, there's not a whole lot of room to expand upon your daily tribulations. Miss you cards are really meant for short, sweet, and to the point messages that your long distance friends will likely appreciate. Think of those as snacks… Really really yummy snacks.
Whereas a long form email exchange (or if you prefer to go old school: full blown letters) allow you to really dive into your current life events. These are the full meals. This is where you could go into more detail about your days, your work problems, life theories, or anything else you want to expand upon. It also gives you space to respond to your best friend's problems and concerns in more detail.
This option is great for those friends who enjoy writing and perhaps don't love the phone or video calls quite so much.
Plan to meet up with your long distance friends for annual trips.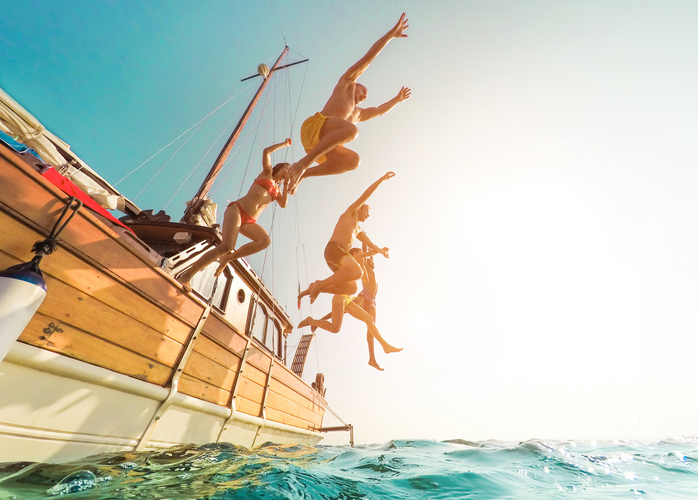 If you and your long distance friends have the ability to travel, planning an annual trip to see one another is a great way to stay connected long term. Even if you all get lost in life's ongoings throughout the year and don't talk quite as much, you'll know that no matter what you'll have your yearly get together.
You could choose to go to the same place every year like the place you all met or plan to go exploring some place new each year.
Send your besties a random care package!
You care about your friends so why not send them a care package? It can be something simple and small like a small trinket that reminds you of them or something more thought out like a box filled with goodies that would help them get through a rough patch (think: motivational stickers, coffee mugs, journals, chocolates, etc).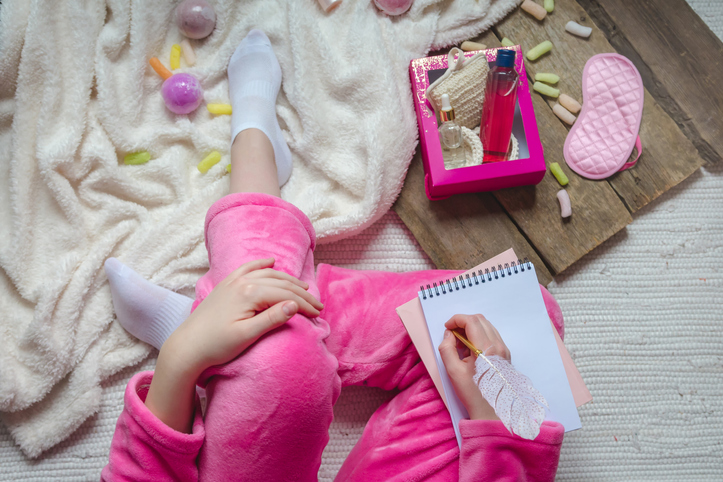 Pro tip: Some gift shops will allow you to hand pick items and will box & mail them for you.
14 I miss you cards to send your long distance friends.
Ok, now for the cards. As we've already pointed out, sending greeting cards to your friends is the simplest way to brighten their day (this is true for both long distance friends and those that live closeby).
Here, we've compiled 14 of our favorite I miss you cards for friends specifically.
1. Gilmore Girl I Miss You
Did the two of you spend countless hours binging Friends and Gilmore Girls (thank you, Netflix!) before the big separation? This I miss you card by E. Frances couldn't BE more perfect — especially if you actually did used to live down the street from one another (that's almost scary perfect).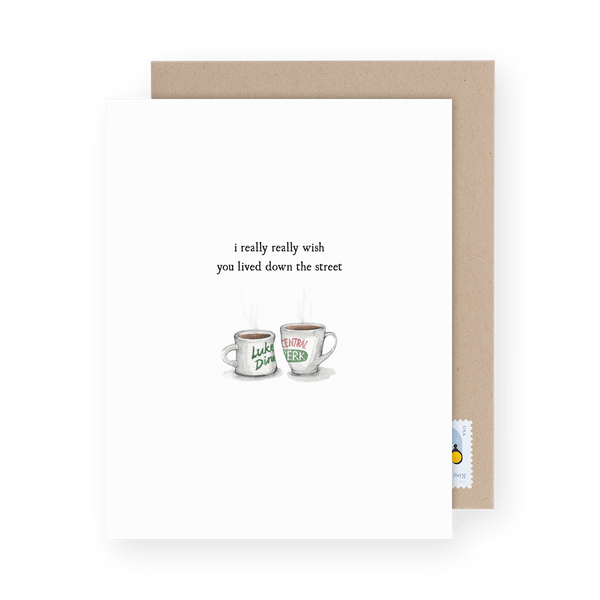 2. Outdoorsy Friends
For the long distance friendships that used to involve tents, bonfires, and roasted marshmallows. This delightful Miss You card by Small Adventure will send your bestie all the nostalgic feels. Also, it's adorable and pretty to look at.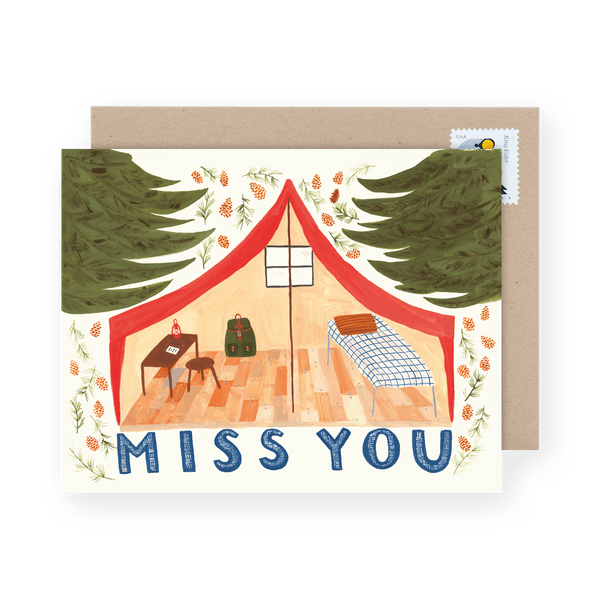 3. You're My Sunshine
What better way to tell your bestie how much you miss them than by sending some sunshine? Especially awesome if you're sending the card during the winter months and your bestie is up north suffering through yet another snow storm.
4. Come Back To Me
Get straight to the point. Let them know just how much you really miss them with this funny straight to the point I miss you card.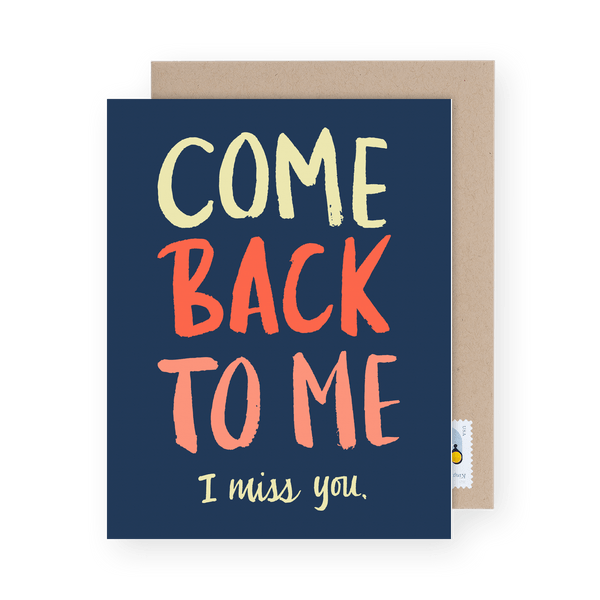 5. Cats Miss You
For the cat loving BFF. This funny greeting card by Sussie Essie may make your friend a tad bit sad, but at least there's funny little cats all over it — that's gotta bring a smile to their face.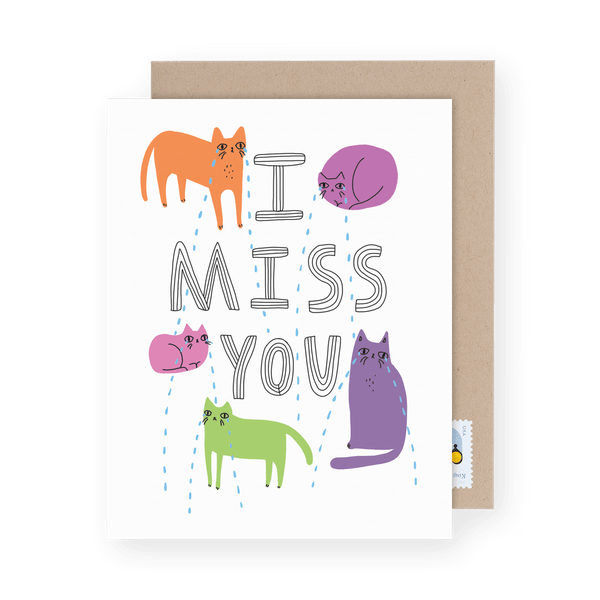 6. Let's Keep In Touch
This quirky little missing you card by Mai Ly Degnan will totally delight your friend.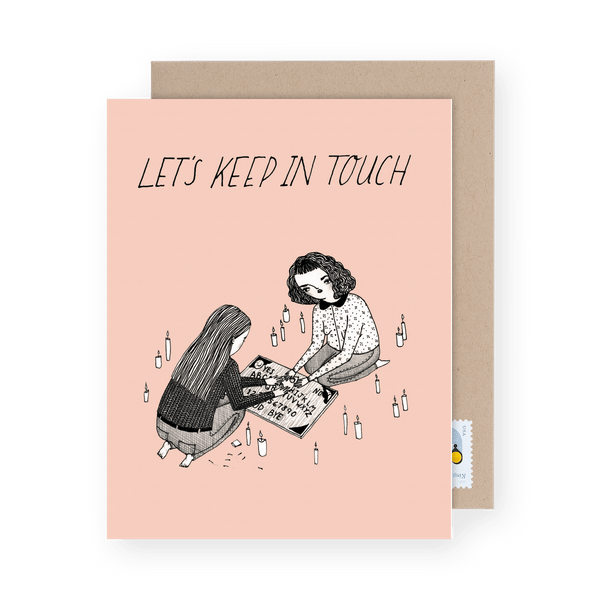 7. Sending Love
If you know your long distance best friend is going through a rough patch, sometimes just letting them know you're thinking of them is enough to get them through it. This simple and loving miss you card will do just that.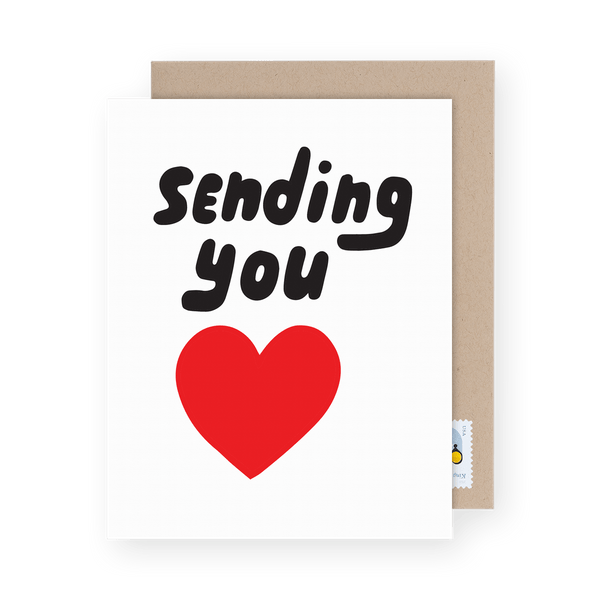 8. Soul Sisters
Soul sisters are forever, no matter how far apart they are. This beautiful card by Announce Divinely is a lovely way to send some love.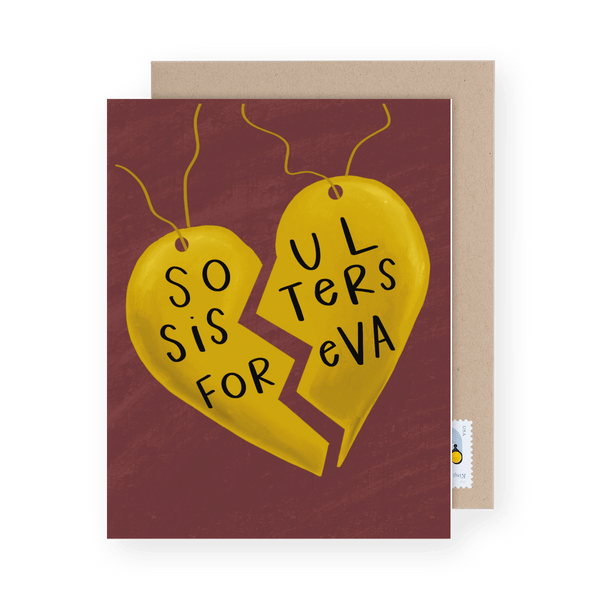 9. It's Been A While
Has it been a while? A phone call is certainly appropriate, but it wouldn't hurt to send this stunning creation by There Will Be Cake either.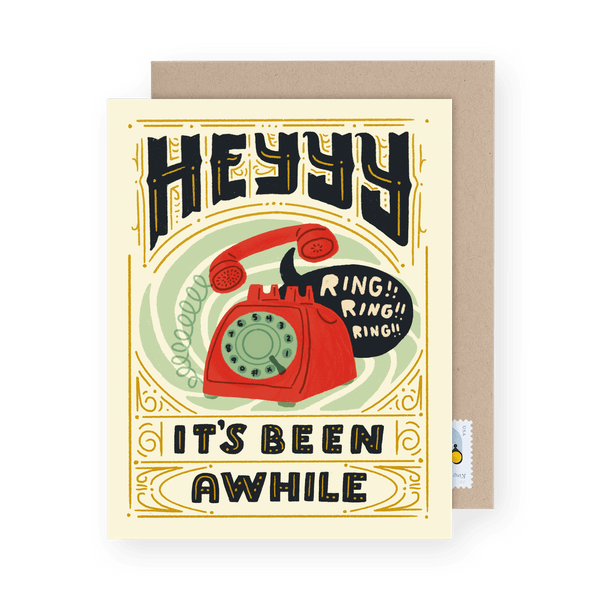 Send really beautiful miss you cards in minutes. Postable will print, address, and mail them for you.
Long distance hugs: for when you can't hug your best friend in person.
Nothing says I miss you like a snail mail hug. These miss you cards for friends are perfect if you want to send a long distance hug to your bestie.
10. Paper Hugs
This playful and childlike design by Rumble Cards will surely bring a smile to your friend's face.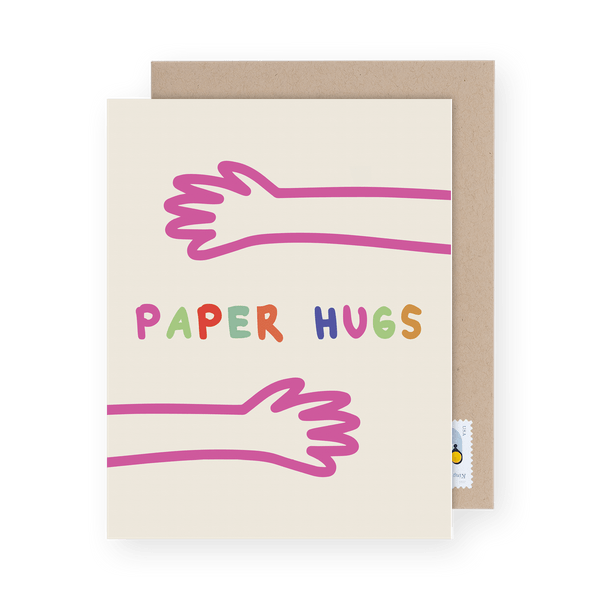 11. Squeeze You Like A Lemon
Getting ready to see your bestie in person again real soon? Why not send them this I miss you card to get them ready for all the hugs!?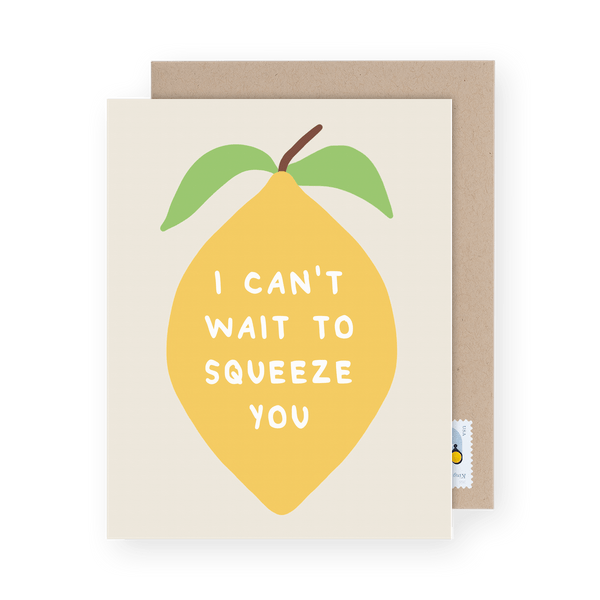 12. Hug
Sometimes simplicity is key. This E. Frances Paper creation is the perfect way to show how much you care about your friendship. Just being there for someone — even when it's from afar — does wonders to help someone through a tough patch.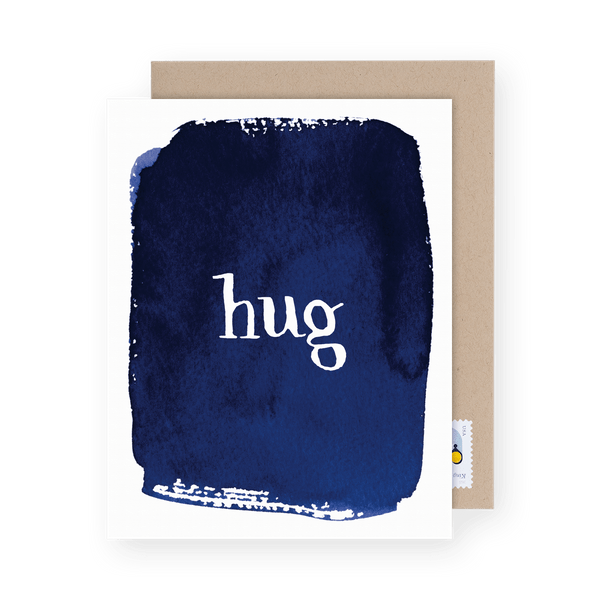 13. A Long Distance Hug
Another lovely illustration to show your best friend some love with a long distance hug. If you're a fan of detailed work, this Paper Raven Co will be right up your alley.
14. Can't Wait To Hug You Again
And speaking of detailed work, this masterpiece by There Will Be Cake couldn't be more detailed. From the lovely floral work with colors that pop from the deep green background to the texture on the cute little snake, this greeting card is a work of art your bestie will be sure to appreciate.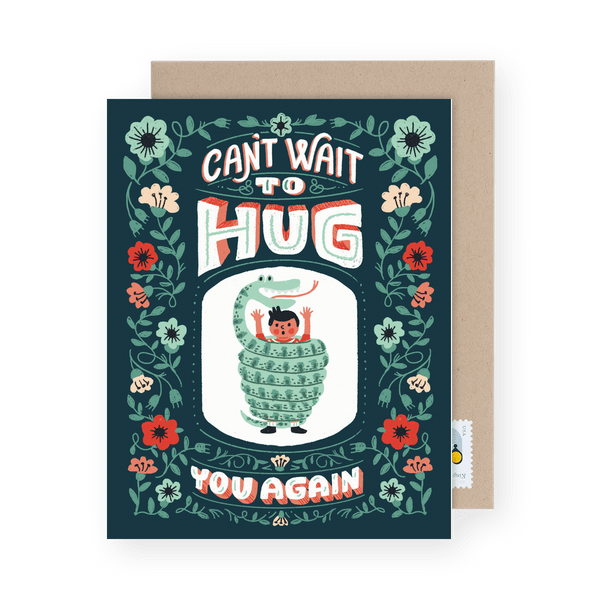 There you have it. The best miss you cards to send your long distance best friends at your fingertips. Just select a card, write your heartfelt miss you message, and click send. Postable will print, address, and mail the card for you!
Send really beautiful miss you cards in minutes. Postable will print, address, and mail them for you.