The holidays are coming and that means many businesses will be getting ready to get their ducks in a row when it comes to mailing out their business holiday cards. Real estate agents are among the many different types of businesses that benefit from mailing out business holiday cards. Besides just being a nice gesture, holiday cards for real estate agents also greatly increase the likelihood of customer retention — the folks who were in the market to buy a new home will one day also be in the market to sell.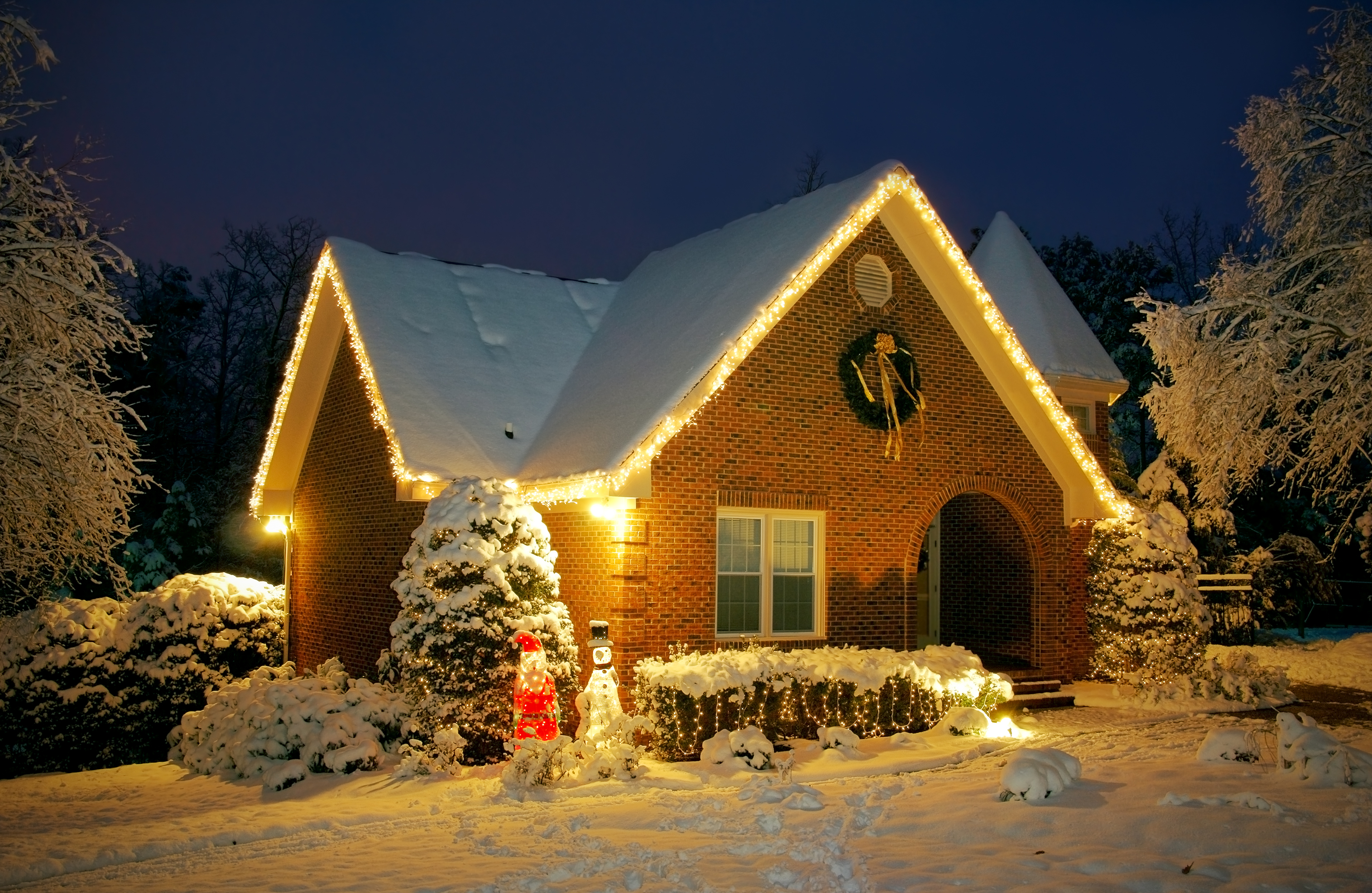 The holidays are also peak party season — all of your customers will be attending all sorts of holiday parties. Stay at the front of their minds during the time that they're mingling with friends and family who may be in the market. Reaching out to your previous clients with a lovely and personal holiday card will surely leave a good impression and they'll be more likely to share your services when the topic comes up in conversation.
So while there are a bunch of great business holiday cards that can be used by real estate agents here are some picks to get you inspired.
1. Snowy Homes
As with all of his creations, this Silas Tom creation is a treat for the eyes. The little details of this business holiday is what your recipients will remember. Especially great for real estate agents — the illustration on this design will speak to the new (and soon-to-be) homeowners.  Send this card right now
3. Classic Seasons Greetings
If you'd like to keep your real estate holiday cards simple and generic this year, this classic script Season's Greetings card is perfect. You'll be able to add your business name at the bottom so your brand is visible to your clients without taking away from the simplicity. Customize & send this card here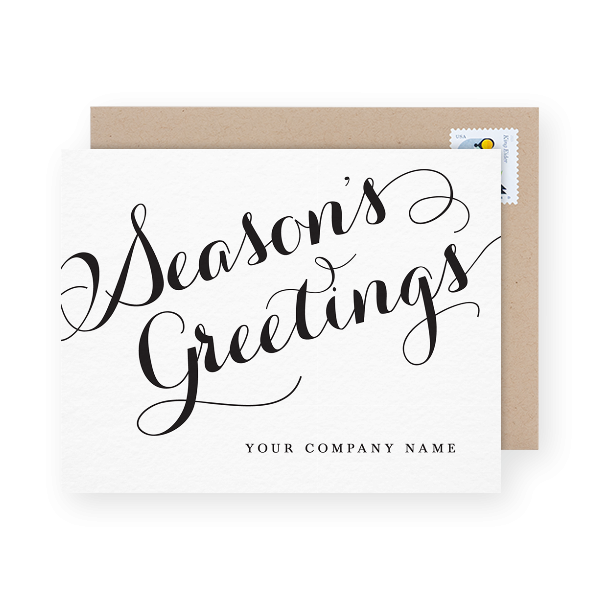 4. Blue Skyline Company Holiday
Another Silas Tom creation that practically exudes the holiday spirit. The white snow flakes against the darker background gives this company holiday card a lovely holiday feel. Perfect for city real estate agents. Add your real estate company name at the bottom. Customize & send this card here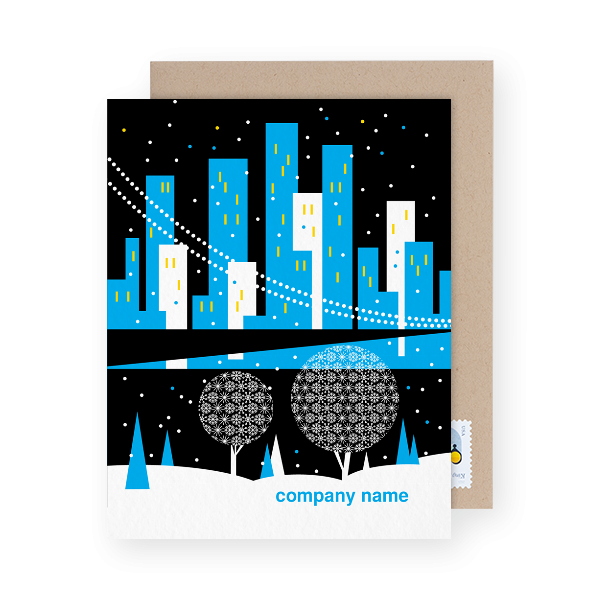 5. Gold Photo Company Holiday Card
If you have a photo you'd like to use in your business holiday cards, this custom photo template is perfect. Showcase a new listing from your real estate business or even put a friendly photo of you and your team to personalize your holiday cards. Add your real estate logo on the bottom left and customize the text to say whatever you'd like. This template will also allow you to customize the color scheme if you'd like. Customize & send this card here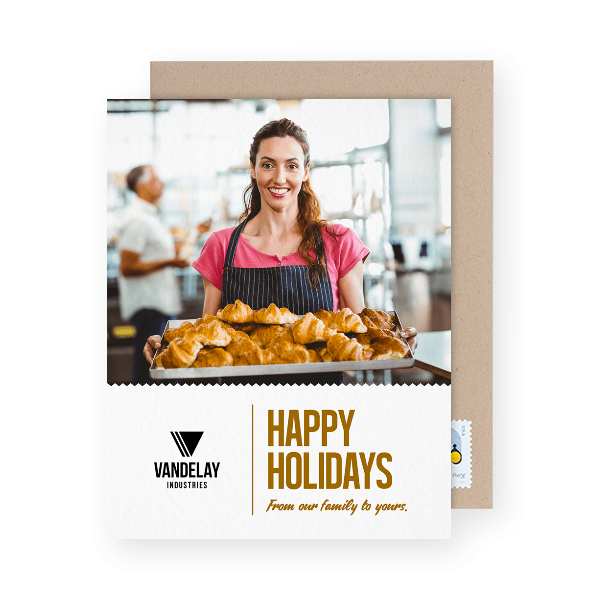 6. Snowman Company Holiday
Who says holiday cards for real estate agents have to be boring? This festive snow man design is perfect for the holidays and still allows you to add your real estate name at the bottom. Customize & send this card here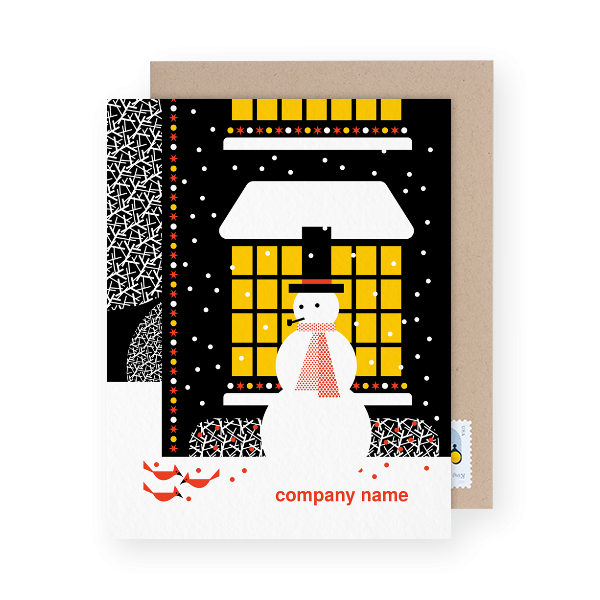 7. Holiday Wreath Logo Card
If you're searching for simplicity with a little festive touch — this holiday wreath card is perfect. You can add your logo to the center of the wreath to keep your branding front and center without too much detail. Customize & send this card here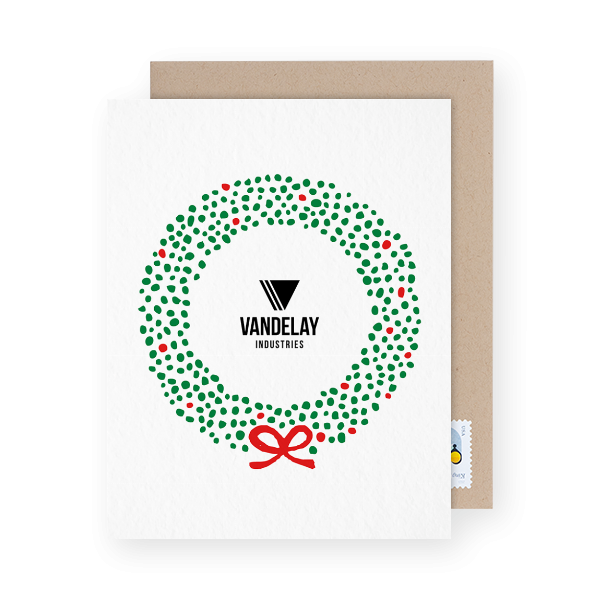 8. Cheers Company Holiday Card
Another logo card for the win. If you're looking to keep your real estate business logo front and center the logo cards will be your go to. We love this Cheers logo card that combines a lovely floral border with a script font for the perfect holiday card. If the black and white color scheme is a bit too simple for you — you'll be able to alter the black to whatever color you'd like. Customize & send this card here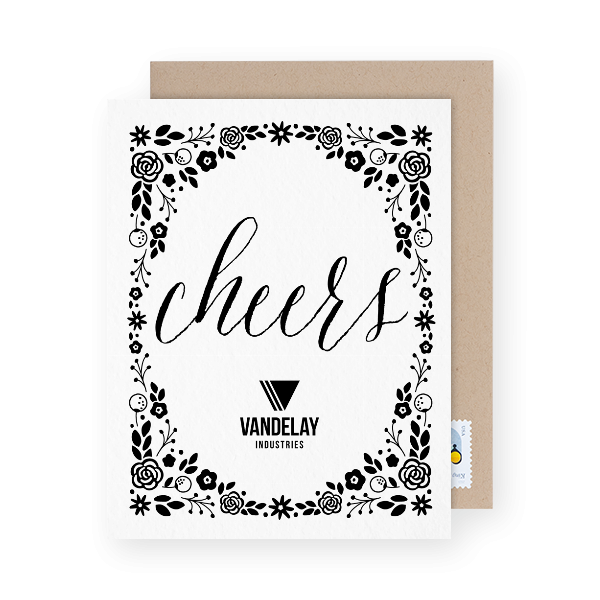 9. Festive Gray & Gold Company Holiday Card
Something a little more festive than the logo wreath holiday card — this Silas Tom creation is lovely. Customize & send this card here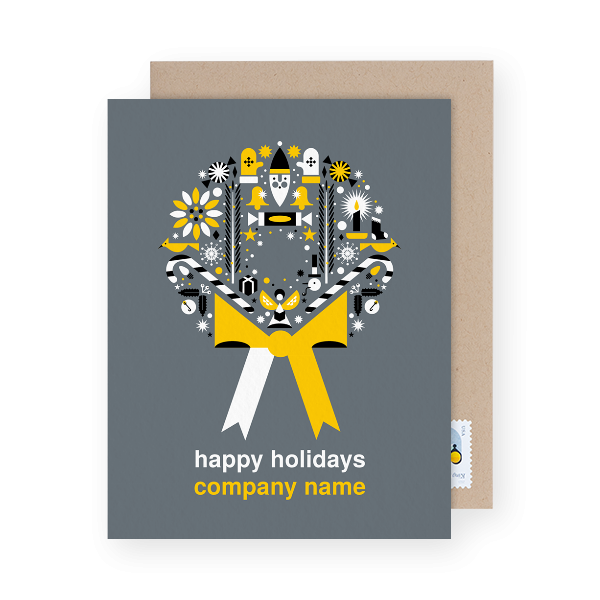 10. Red & Gold Festive Company Holiday Wreath Card
If your real estate business tends to keep things on the more exciting side — this bright red and gold design will be perfect. Customize & send this card here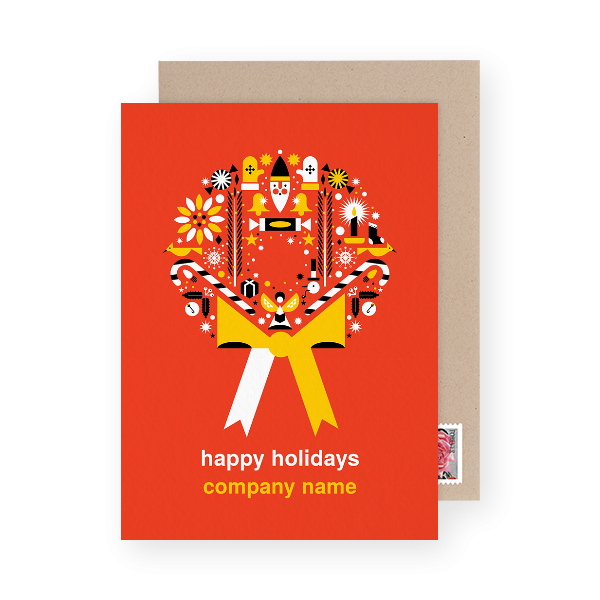 How to mail holiday cards for real estate agents.
If you're already beginning to stress about the timing of everything and wondering how you'll ever get your holiday cards mailed out with everything else you've got to do — not to worry. You don't need to spend a million hours personalizing your business holiday cards. Postable makes holiday cards for real estate agents easier than you thought possible. You can literally take care of all your holiday cards in minutes. And no, that's not an exaggeration.
[Simply import your list of clients, choose and customize your design, write a master a message and click send. The rest is taken care of. Postable will print, address and mail all of your cards for you.]
If you wish, you can separate your list of contacts into specific groups and choose different cards for each group or even write different master messages for each one. You can customize it however you'd like in minutes. Each message will contain the recipient's first name automatically to keep the personal touch without spending all the time.
What to say inside your company holiday cards?
Are you at a loss of words. Not sure what to say in the message? Here are some tips to get you thinking:
The cards are going to be smaller than your typical letters so don't try to fit in a business report or list out all of your current listings. Keep your message short and sweet.
Send your warmest wishes.
Keep your messaging personal without getting too specific on the holidays. Unless you know what your customers celebrate for sure — simply wish them a happy holidays or seasons greetings.
Add a short note about your gratitude for working with you this year. This will keep your services at the top of their minds when they may need it again.
Need help?
Remember, if you need any help setting up your company holiday cards — feel free to email info@postable.com for any assistance.
Checkout the entire list of company holiday cards that will work for real estate agents — here.