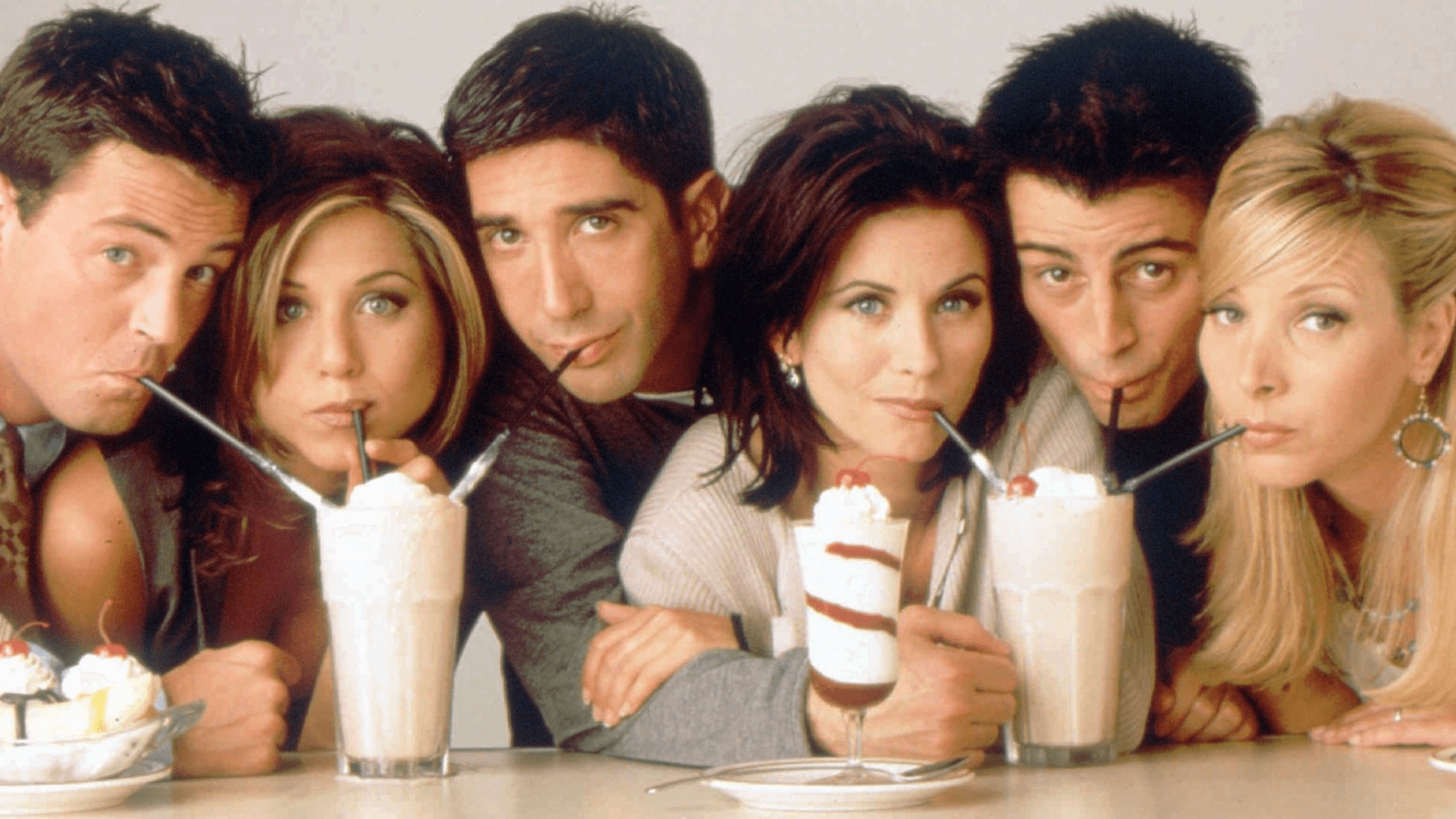 Have friends in your life that deserve to get birthday cards? Same. We love sending our friends birthday cards that really speak to their unique personalities. Because after all — people like things personalized. Can you blame them?
And this love of sending birthday cards for friends got us thinking about another special group of people that we've never *actually met. Everyone knows the deliriously funny 90s show FRIENDS, but the question is — does anyone love it enough to pick out the perfect birthday card for each fictional character?! Well, we do. That's how much we love the friends on FRIENDS.
Can you blame us?
If you're a big fan of this delightful never-to-get-old show, then keep reading. And if you're really vibing with us here — tell us which card you'd send to each character in the comment section. You can pick out your own here.
If nothing else, this list of birthday cards for friends will no doubt inspire you to pick the perfect birthday card for the folks in your life that are there for YOU. Because real friends deserve real cards.
Ok, enough with the banter. Want to see the designs we've chosen for each fictional [but totally could be real] character?
Keep scrolling —
Ross
Let's start with good old Rossy Ross. The goofy guy who we could all count on to get us out of a pickle — except if that pickle was getting stuck in a girls' bathroom with sweaty leather pants. He's the friend that we all wish we had if for no other reason than to be our stellar trivia team player. For Ross we've chosen our smart-iest (that's a word, right?) birthday card because he would totally appreciate it.
If you've a friend of your own that fancies everything dino-related or just resembles the Ross we all know and love — this birthday card may be perfect for them!
Partysaurus Maximus
This card by E. Frances Paper seems like the most logical place to start for Ross's choice. If you didn't know that Ross was a paleontologist then you should really question what you're doing with your life. There's really no better play on words when it comes to Dino word play, now is there? Write your own personal message and send this card here.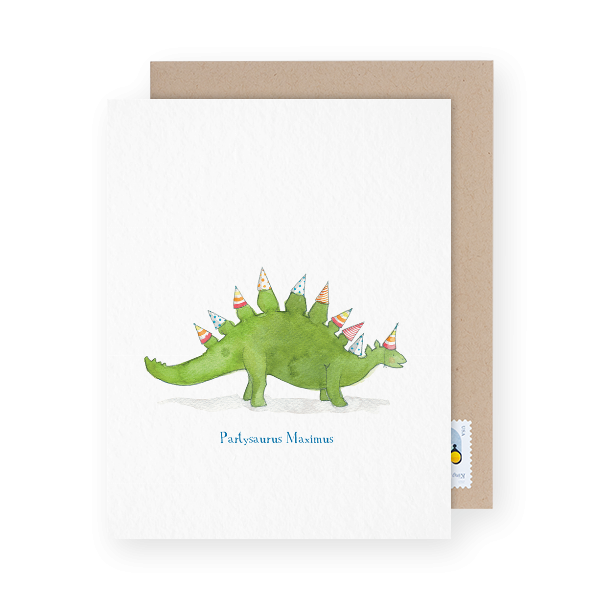 Rachel
Regardless how old this lady is turning, if you've got a friend anything like Rachel Green in your life you know she's going to love all things pretty, feminine and all around fashionable.
Unfashionably Late
This design definitely makes more sense, right?! Rachel is all about the fashion world and although the illustration here is leaning way into the 80s vibes — not really Rachel's style — it's still referencing that thing that Rachel probably cares most about (next to Emma). So, if we were to send our friend Rachel a late birthday card — this would definitely be it. Write your own belated message to your friend here.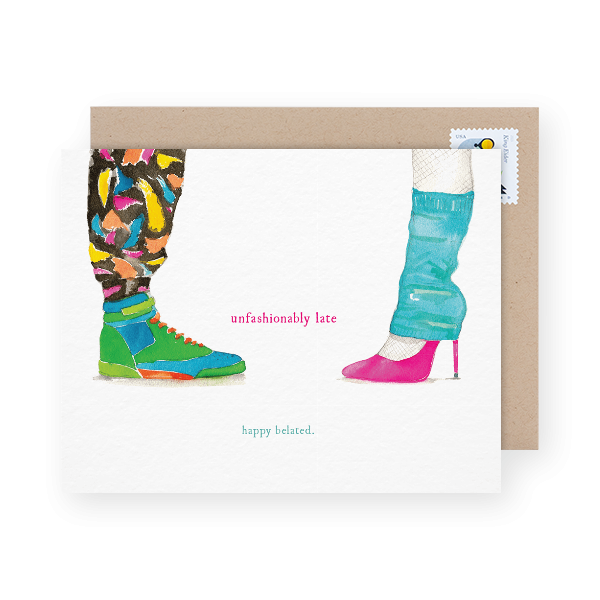 Chandler
The funniest friend on FRIENDS. Or so he would say, anyway. While the call on the funniest character is still out, we'll have to agree that Chandler is indeed one funny guy. From everyone in the gang, he'd be the one to truly appreciate a good birthday pun (or ten). Heck, he'd probably make up a few of these on his own! So for Chandler's birthday card collection we thought we'd send along a few puns he'd get a kick out of. Surely you have a friend (or two) who totally digs a delightful pun here and there — these birthday cards would be perfect for them.
Old Chap
Another pun birthday card by Bench Pressed only this time it's not quite so biting. We love the simplicity of the design and think that Chandler would appreciate what the illustration adds to the pun! Send this card here.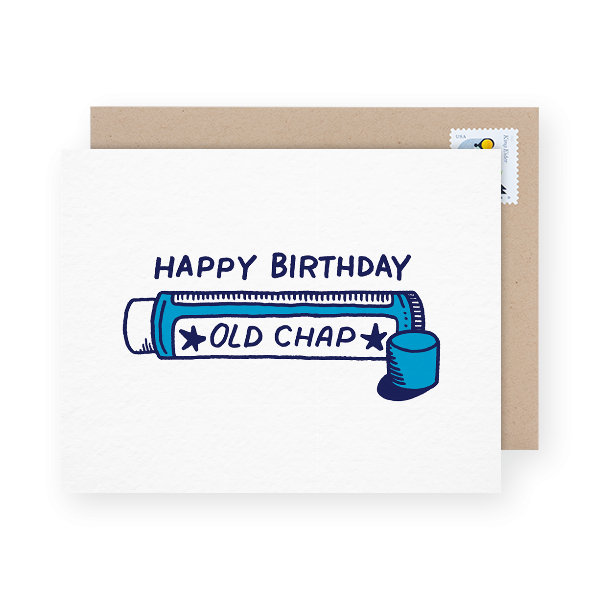 Monica
The gal with the plan. Monica always knows how to plan a birthday party — even if it means alienating her good friend Phoebe — but she's also quite fond of food. And honestly, we get it. Who wouldn't love to eat?! And unlike Joey (who clearly enjoys food as much as the next guy), Monica turned her passion for food into a career. So for Monica, we've chosen a food related birthday card to remind her of some of her favorite things on her special day.
Well Done
We're fairly certain Monica would never order (or cook) a steak to well-done (she's no monster), but this design by One Canoe Two has all the best intentions. Despite this, Monica would no doubt appreciate the pun and food reference. Send this card here.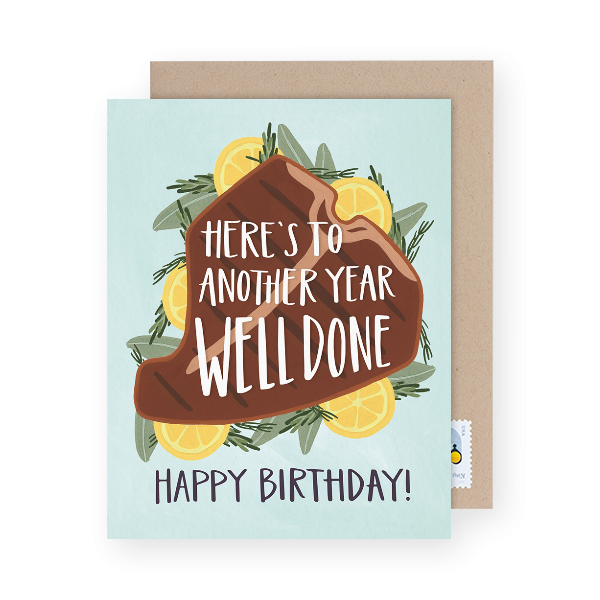 Phoebe
Phoebe is the friend we all wish he had. She's quirky, funny and oh so loyal. She also always tells the truth — remember the one where we learned this fun fact?! She's also the edgiest of all the friends having grown up on the streets of New York and what not, but you'd never know it looking at her. She loves all things artsy and quirky is the name of the game with this friend's birthday card.
Hippity-Hoppity
Everything about this hippie-esque, bunny, colorful vibes card by Elizabeth Grubaugh screams PHOEBE BUFFAY. Have a friend like Phoebe in your life? Remind Phoebe how delightful she is with this one. Send this card here.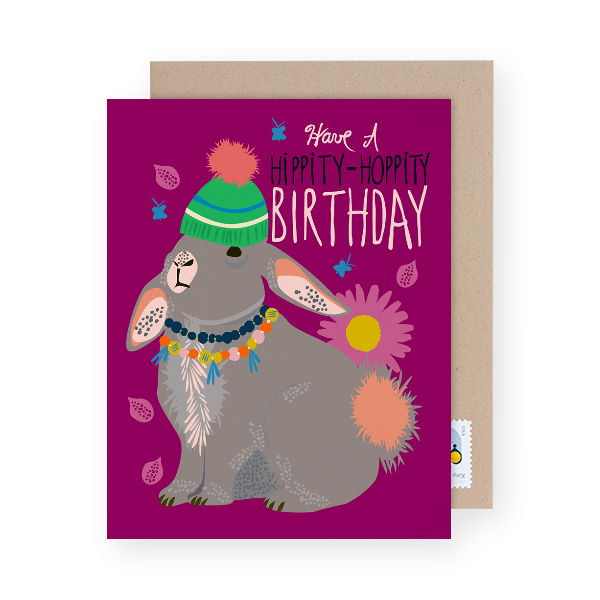 Joey
Joey loves to eat almost as much as Ross loves dinos. Almost. He's also the friend that everyone loves to love — especially if you're Phoebe (they've really got something special going if you ask us). Either way, if we were to send Joey a birthday card the subject matter is pretty obvious — food, food and more food. And maybe a few compliments along the way.
Pizza Birthday
Anyone remember the Joey special? Two Pizzas! Joey loves a good pizza — can you blame him? This pizza birthday card only seems right for the friend that loves pizza almost as much as he loves sandwiches. It's a hard choice to make, we get it. Send this card here.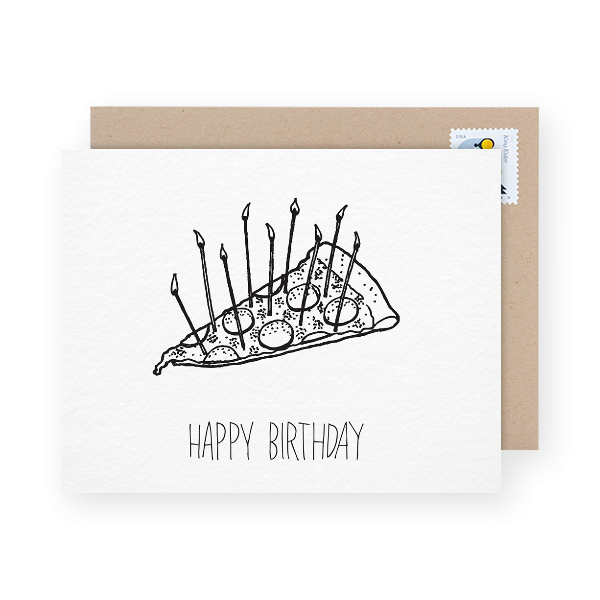 There you have it. The perfect birthday cards for each friend on FRIENDS. And while these characters aren't real, we all have real-standing-in-front-of-you friends that resemble one (or two) of these lovable characters.
Which friend would you send a birthday card to?!