Birthdays are kind of a big deal around here at Postable. Sending birthday cards is considered an absolute must in our world, especially to our friends! What's more, birthday cards for friends happen to be some of the coolest birthday cards in our entire collection so picking out the right design for each individual friend is almost as enjoyable as receiving one. Almost. Everyone deserves to feel special on their birthday and receiving a birthday card certainly helps in that department. And as we've mentioned, we just love picking out birthday cards for friends so here are some of our picks from our collection for your browsing (and sending) pleasure. Go ahead, make your friend feel special by sending them the PERFECT birthday card.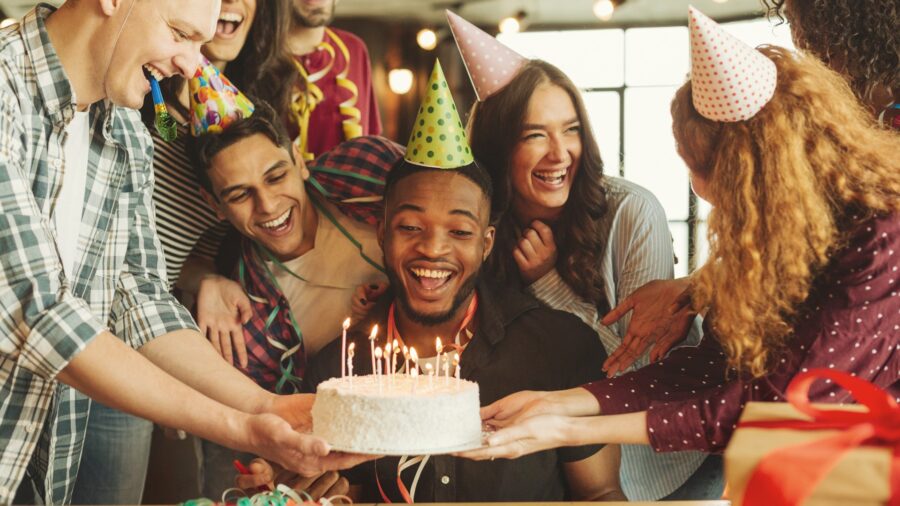 Take me to…
What to write on my friend's birthday card?
The actual birthday cards.
Bonus: What bday cards would we send to the friends in FRIENDS.
Picking out the perfect birthday card for your friend.
You know your friends better than anyone else, certainly better than us. Being the best person for the job, you have all the unique information you need to make the best choice. Think about your friend's hobbies, favorite foods or perhaps even their favorite colors. The birthday card you choose for your friend should reflect their personality in some way, shape, or form. With that said, don't let all this extra cool friend knowledge bog you down from making a choice. After all, you're just picking out a birthday card so relax and have some fun.
Real friends send real birthday cards. Send a stellar card in minutes. Postable will print, address and mail it for you.
What should I write in my friend's birthday card?
Writing the perfect friend birthday card message is easier than you think. While the message should really be unique to you and your friendship, there are a few elements that apply to everyone that you can keep in mind:
Don't write a novel.
Reflect (a bit) on your friendship.
Wish them a happy birthday.
Don't write a novel.
Birthday cards for friends are not letters. This isn't the time to reflect on and on about the entire evolution of your friendship. The space you have is limited and for good reason. Your birthday message should be short and sweet and to the point.
Do reflect on your friendship.
Wait, what?! Hear us out. While we don't recommend diving deep into your friendship history, we do think it's a nice gesture to reflect a tiny bit on the state of your friendship. Perhaps you've recently reconnected or you've been besties for over a decade or you've just recently started spending time together. Just a sentence or two on how much you appreciate their friendship is a really nice reminder to your friend that you're grateful for them.
Wish them a happy birthday.
This may seem obvious, but if you get caught up in the rest of the birthday message there's a good chance you'll forget the whole point. Start and finish with a birthday wish of some kind. You can start with a classic 'Happy Birthday!' and end your message with a few specific wishes for your friend (ex. wishing you all the wealth and health in this next year).
What is a unique way to wish someone a happy birthday?
The best way to come up with something unique for your friend's birthday is to think outside the box while simultaneously keeping the unique proclivities of your friend's personality in mind.
A birthday card is obviously step number one in unique birthday wishes. Nobody sends snail mail anymore so receiving a real, hold-in-your-hand birthday card really is unique.
Step two will vary wildly depending on each person. Some things to think about would include your friend's favorite foods, hobbies, dreams and 'wish lists'. If your friend has been talking about that laser tag spot every day for the last few months — take that and run with it. If your friend adores being outdoors, plan a surprise picnic birthday with a few other friends and some birthday decorations. Perhaps, they have to work on their birthday, in which case send them some of their favorite food for lunch as a surprise. Not sure what to send? Cup cakes are typically a safe bet.
The ways in which to make your friend's birthday special and unique really are endless, but we've mapped out some truly epic ideas in greater detail in our how to make your bestie's birthday epic post.
Now for the actual cards…
Funny Birthday cards for friends.
What better way to start this journey than with funny birthday cards? Who wouldn't want to have an extra giggle on their birthday? If you think your friend would appreciate nothing more than a good laugh, these funny birthday cards for friends will all be winners.
Beastie
Have a bestie? This laugh-out-loud pun card by Yeppie Paper will certainly put a smile on their face.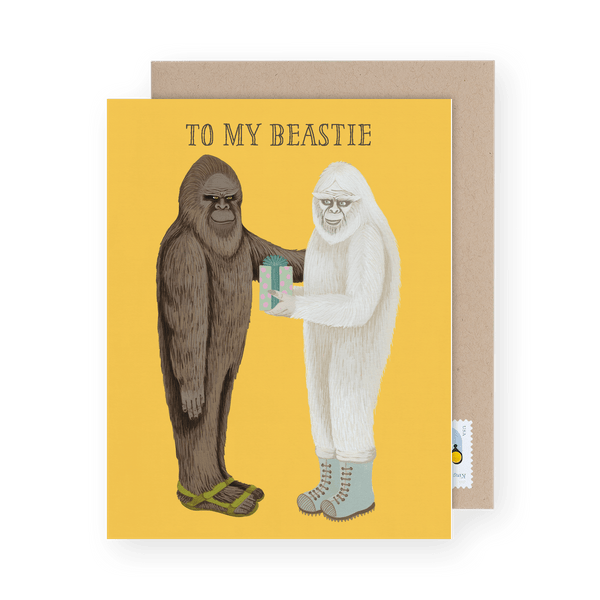 Card is enough
For the friend that appreciates very blunt humor this 55 Hi's birthday card will make them smile.
Favorite bud
For the friend that will get a kick out of this punny birthday card by Bench Pressed.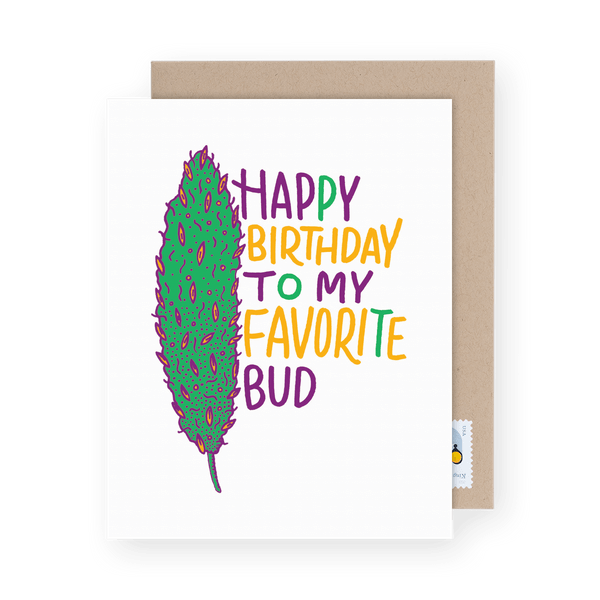 It's your birthday
There's a real magic in a single word that suddenly turns a wholesome sentiment into something a little edgier and perhaps just a tad bit funnier. Yes, we just referred to the F word as magic. This Near Modern Disaster birthday card design does just that.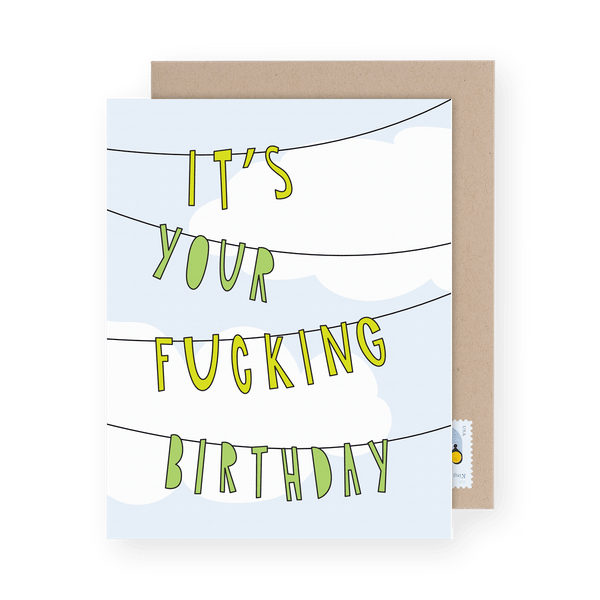 Forgot your birthday
A little belated birthday humor can go a long way to making light of your mistake while still wishing your friend and a great birthday and a great new [personal] year.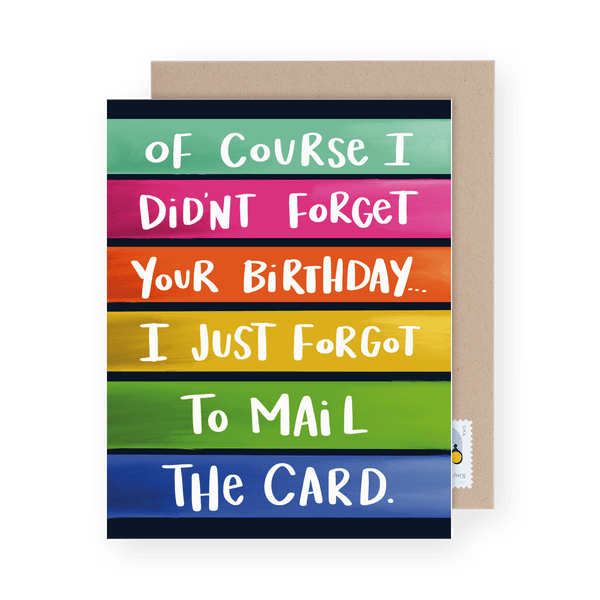 Quack
A funny birthday card to send to a friend that wouldn't take this personally.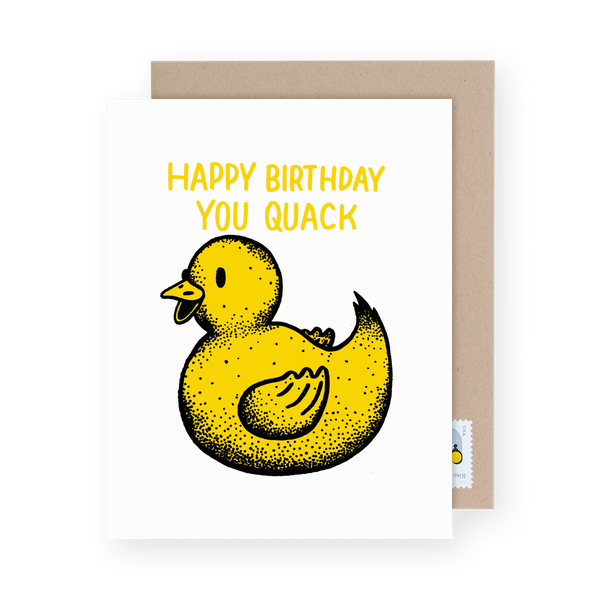 Sometime around now
A funny way to let your friend know you're thinking of them during their birthday while being honest. It's the thought that counts!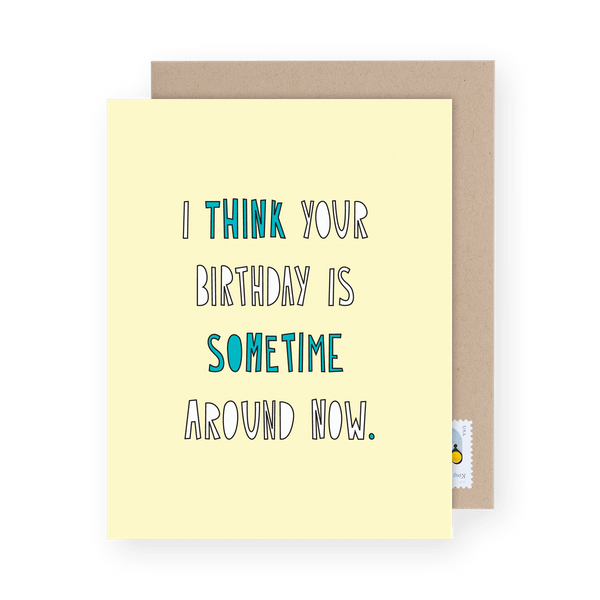 Yeti to party
What is it about this adorable illustration by Cindy Reynolds that instantly brings a smile to your face?!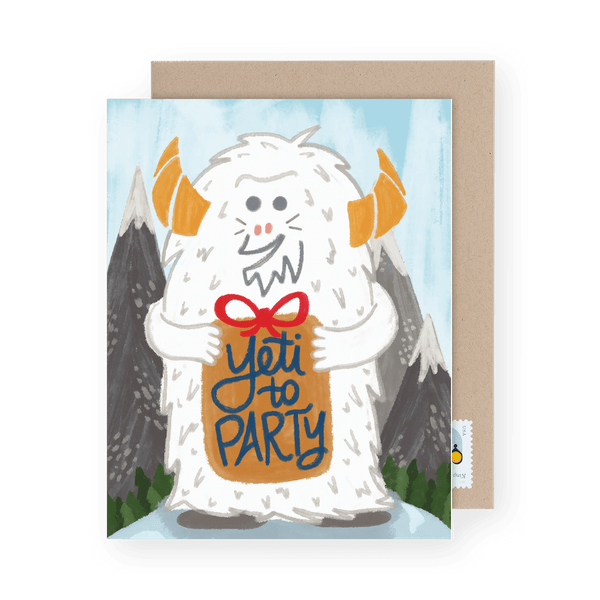 Ya prick
A little insult humor to let your friend know you care while still staying true to your sense of humor.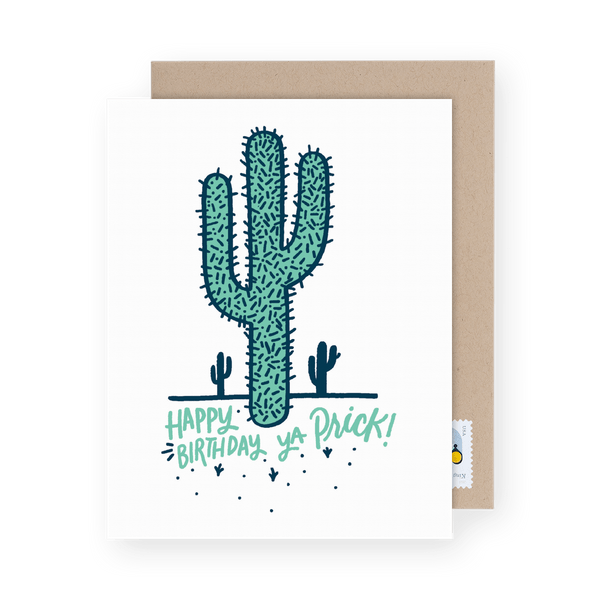 Birthday Suit
We all have that one friend that believes pants were created by the devil himself… They'll get a kick out of this funny birthday card that was seemingly made just for them.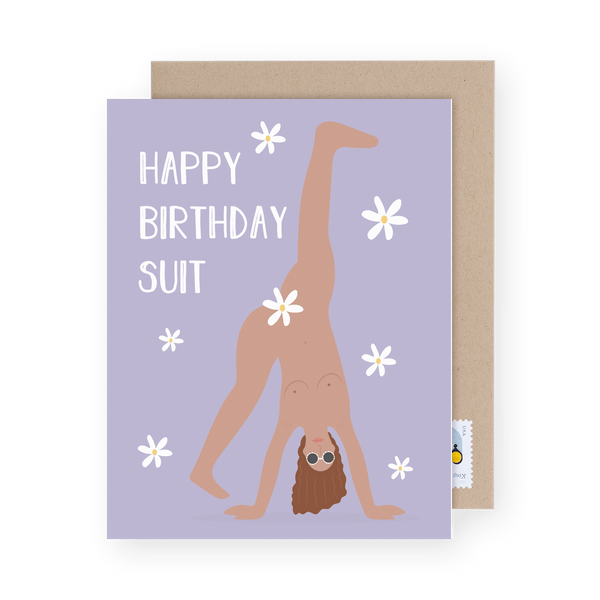 Young af
It's never a bad a idea to remind your friends how young they are on their birthdays and this Announce Divinely design will do just that!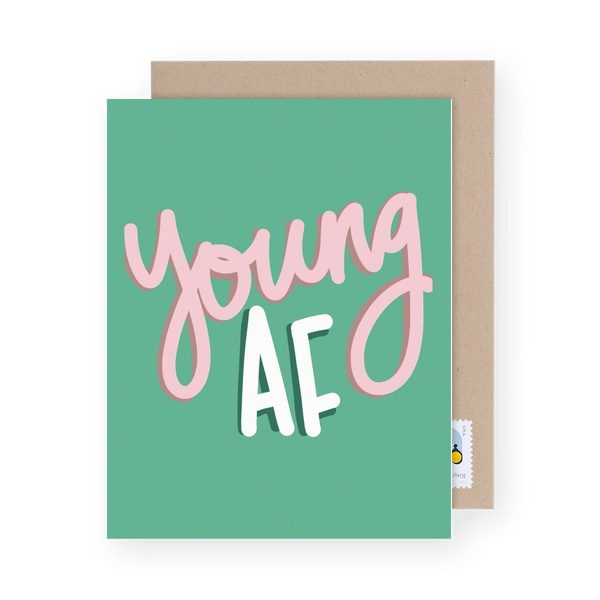 Actual card
Go ahead — show your birthday-having-friend how adult you are. Impress them with your crazy snail mail skills (they never have to know how easy it was for you to send them this funny birthday card).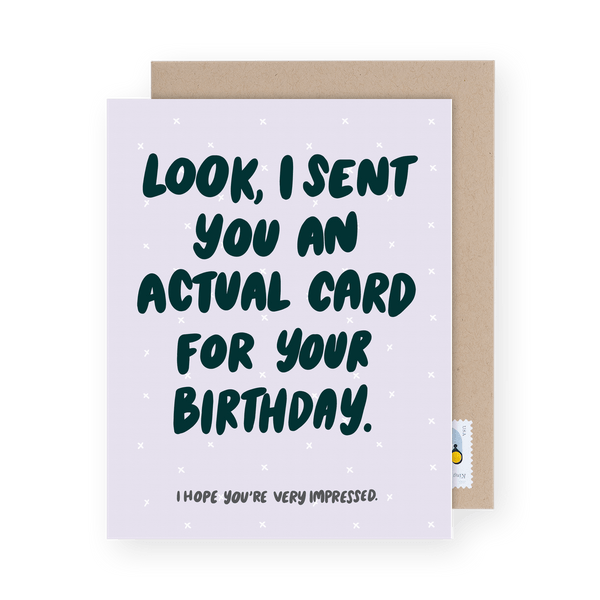 Send your friend a birthday card in minutes. Postable will print, address and mail your card for you!
Birthday cards for friends that love a good Happy Hour.
You know the ones. The friend that's always up to meet up for Happy Hour and help us forget the shit storm that was the work day. The friend that's always up for a boozy brunch or the trooper that's down to finish the local bar crawl when everyone else has bowed out.
Hoppy Birthday
For the friend that enjoys a good brew, this pun birthday card will be perfect.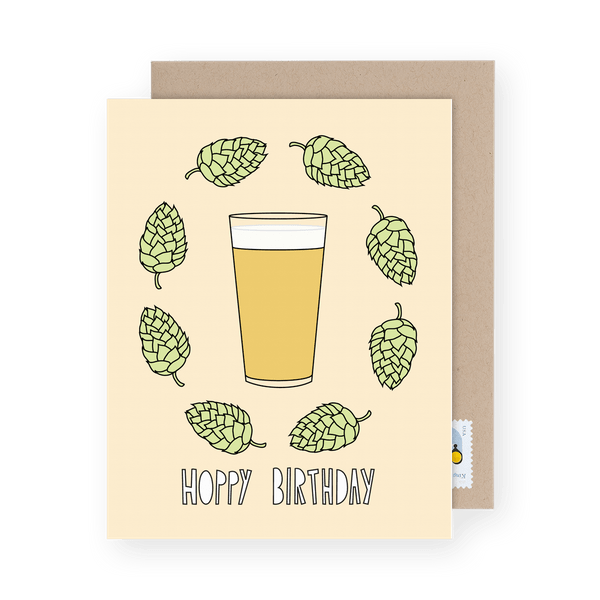 Faded
Aka celebrate your birthday so hard we forget how old you are.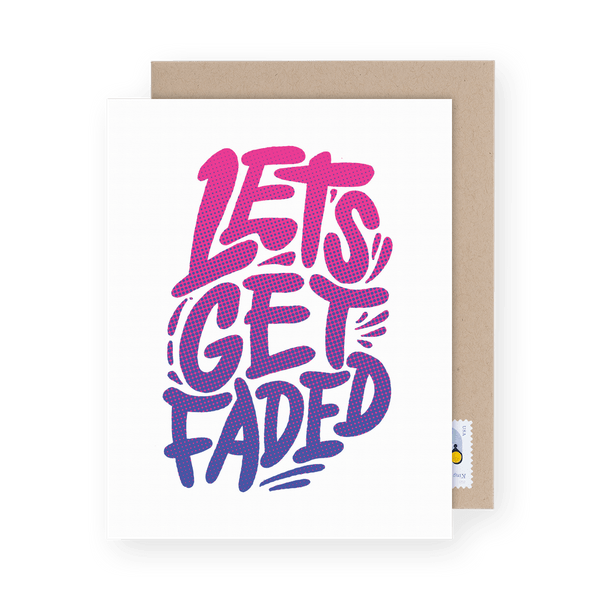 Party Animal
Just try and not smile at this one! E. Frances Paper's magical use of silly illustrations and puns will make your party-loving buddy smile from ear to ear on their birthday.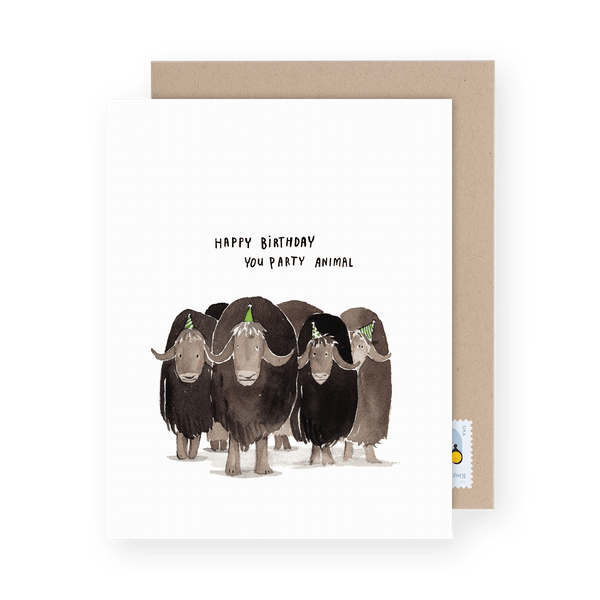 Birthdayfest
Perfect for the friend who's always going on and on about attending Oktoberfest.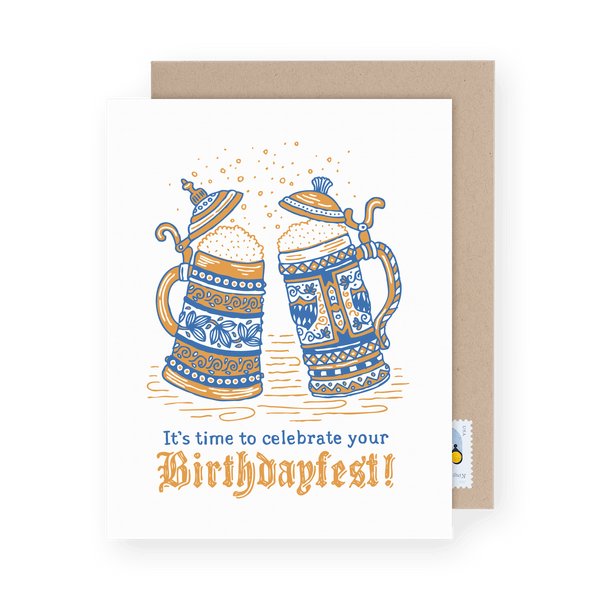 Birthday cocktail
Not that anyone needs permission to be a little extra, but this bright and colorful birthday card will certainly bring a smile to their face.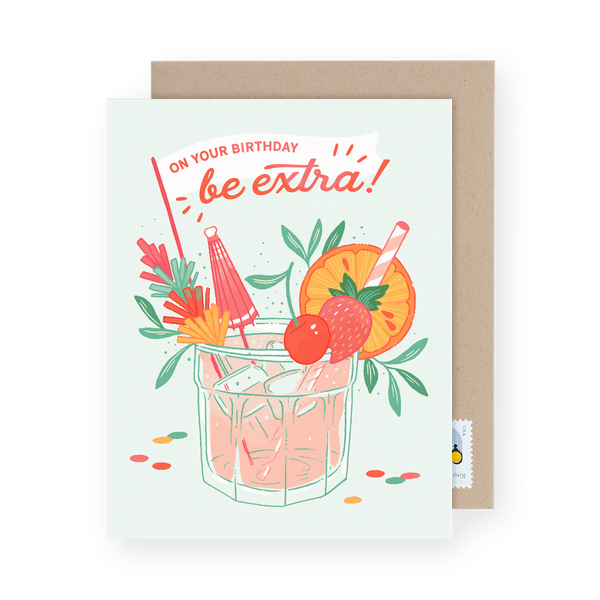 Ros-b-day
Perfect for the brunch that turns into dinner buddy. If your friend's birthday lands during the summer, is there really a more appropriate design?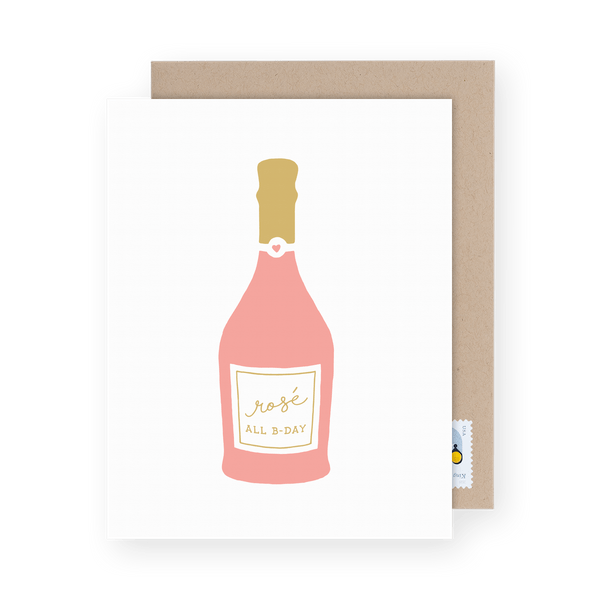 Spoiler alert
Maybe make it something special?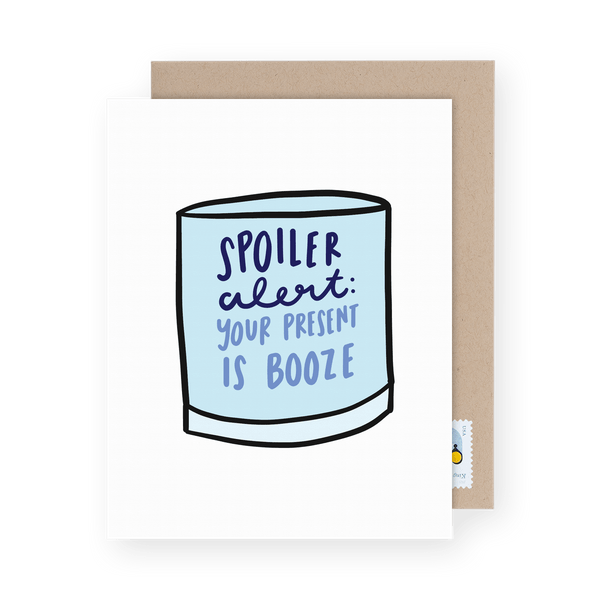 Box wine
Don't knock it till you try it!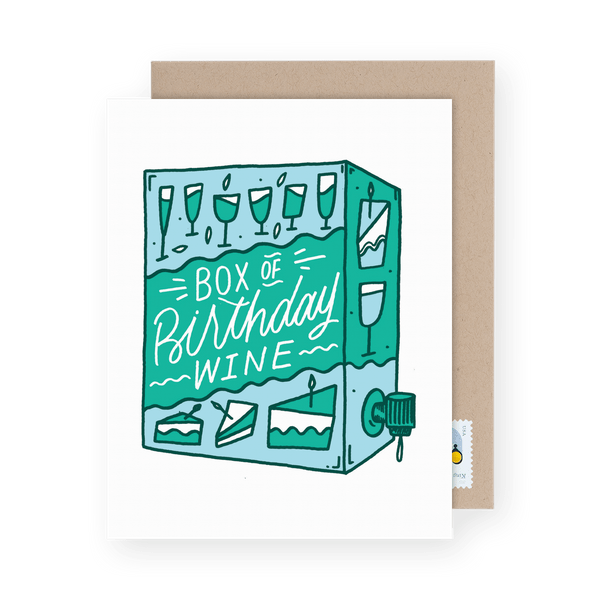 Birthday drinks
Small Adventure's design turns alcoholic beverages into an artistic expression of travel. If your friend loves to hit the road and the bar, this birthday card couldn't be more perfect.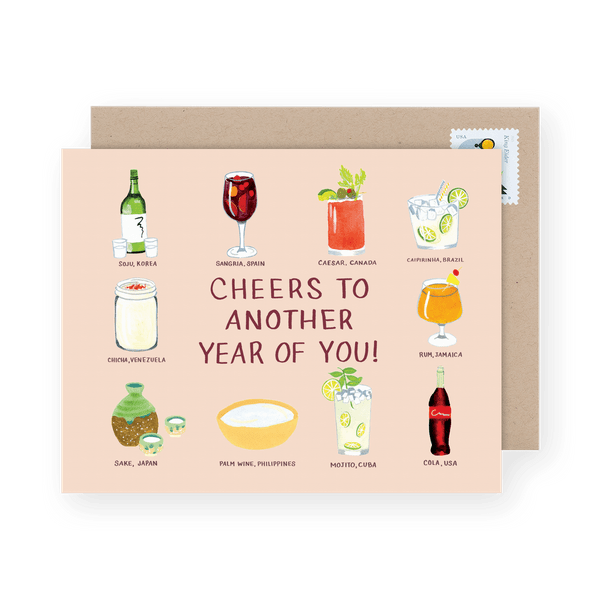 Birthday cards for friends who love puppies.
We've all got those friends who can always be found in the corner hanging out with the dog rather than socializing with the humans. That friend that'd go running after an adorable puppy, but wouldn't be caught dead going for an actual jog.
Real friends send real birthday cards. Send a stellar card in minutes. Postable will print, address and mail it for you.
Balloon dog
A dog and balloons… What more could you want?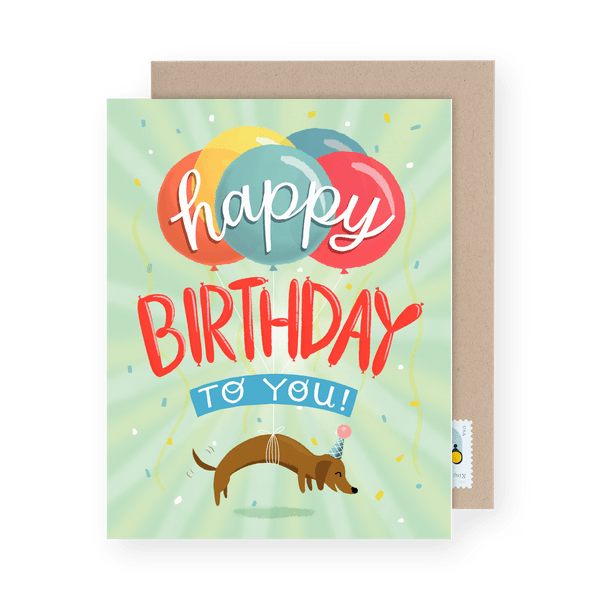 Corgi butts
Actually, no. Corgi butts and puns… What more could you want?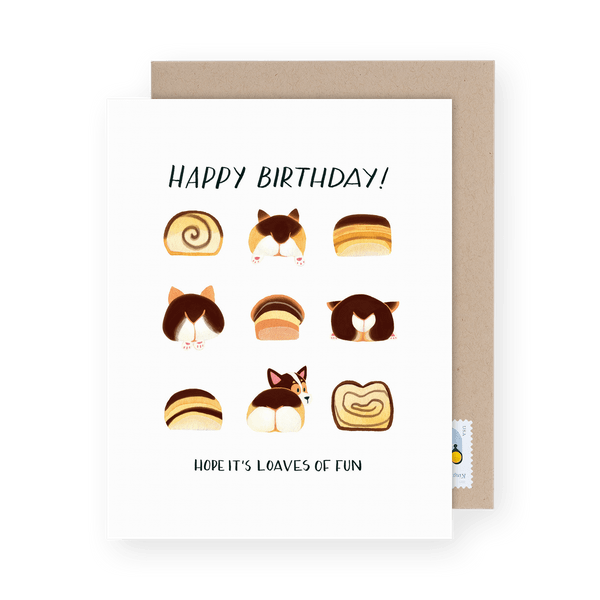 Puppy Birthday
This retro puppy birthday design will surely make your puppy loving friend happy!
Doxie Birthday
This Good Twin design is so darn colorful and bright it'll be hard not to smile when opening the envelope!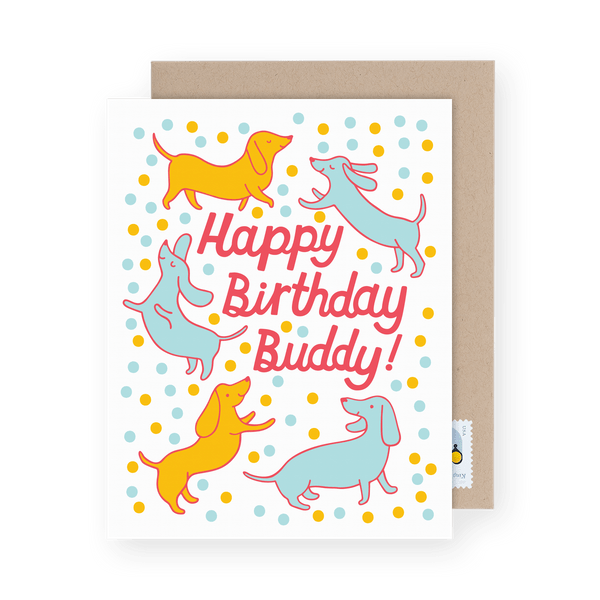 Lucy Dog
Delicate, adorable and lovely — all the things about E. Frances Paper birthday make our hearts warm.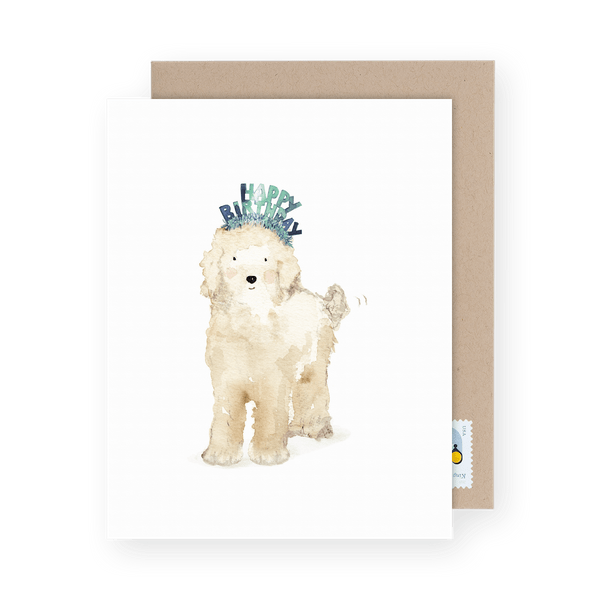 Go Shorty
Want to make your friend giggle uncontrollably on their birthday? Send them this corgi pun card and wait for the 🤣 texts to come rolling in.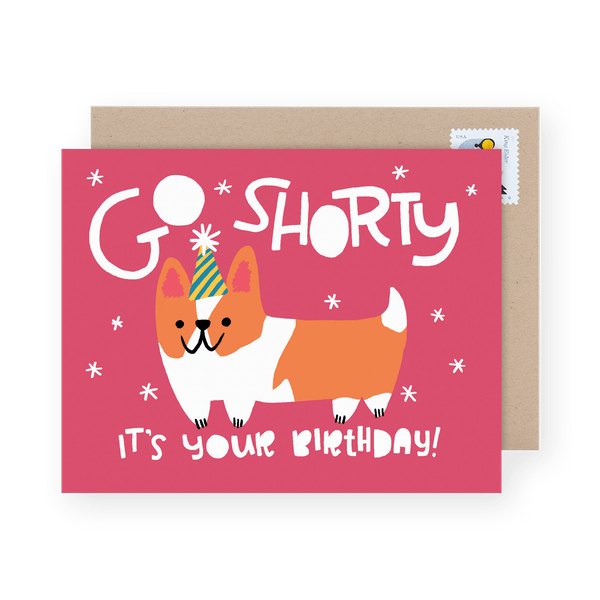 Birthday Dogs
For when you can't just choose one. Go for all the dogs. All the time.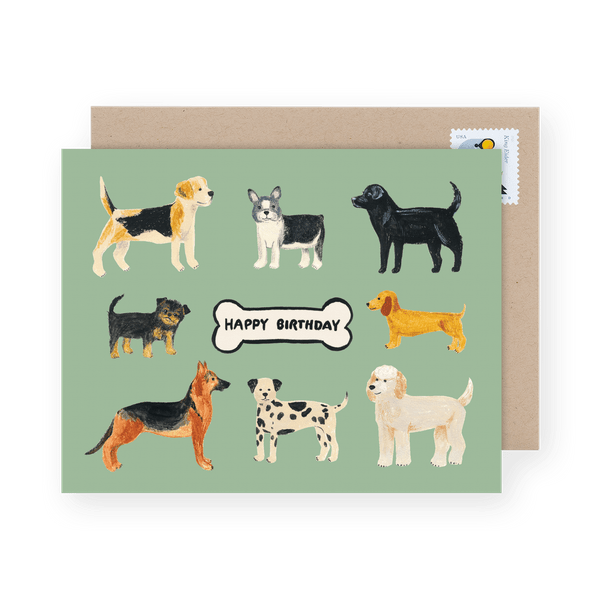 Wholesome birthday cards for friends.
This list of birthday cards for friends is really just as wholesome as it gets. Lovely florals or stellar star nightscapes or beautifully painted landscapes — we've got it all.
HBD
It's always nice to hear someone thinks you're a wonderful human. Be that person for your friend with this birthday card and let them know just how wonderful they are.
Birthday Smores
Have a friend who loves a good smore? Let's be honest, who doesn't? This lovely birthday card meshes a pun and a beautiful hand-painted design into one like a pro.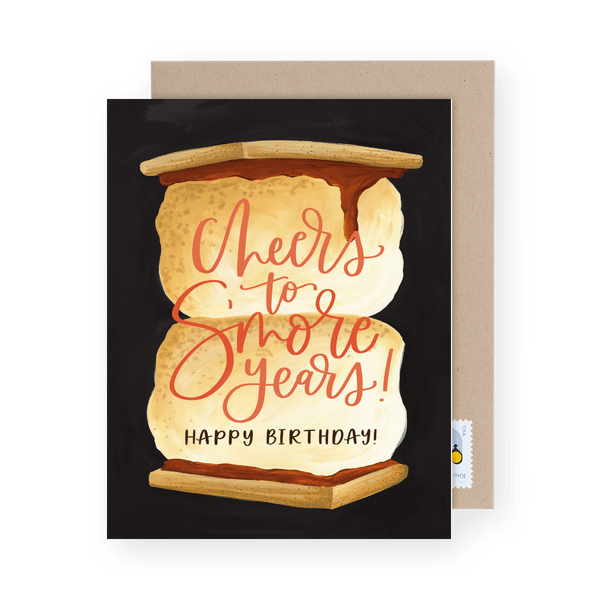 Mermaid Birthday
It's weird in the best way possible. We love this true-to-form Mai Ly Degnan design and think just about any friend would too.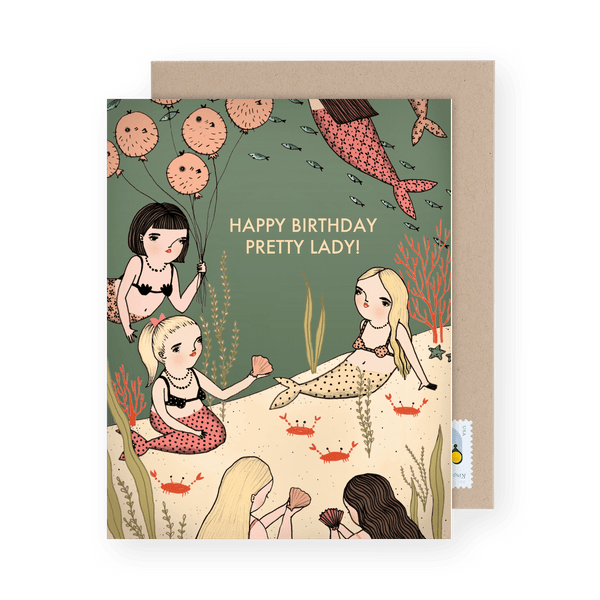 Yellow Floral
This lovely yellow and floral themed birthday card is perfect for just about any friend.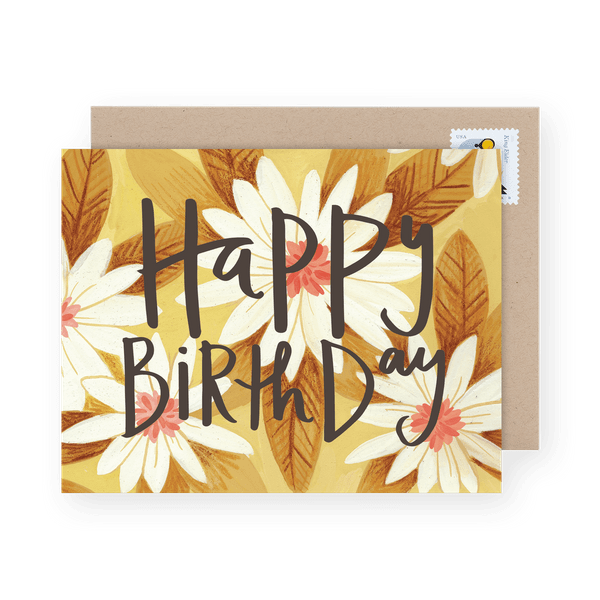 Celestial Birthday
Have a friend that's into the whole astrology thing? This celestial themed birthday card by Noteworthy Paper & Press will certainly give them a delight on their special day.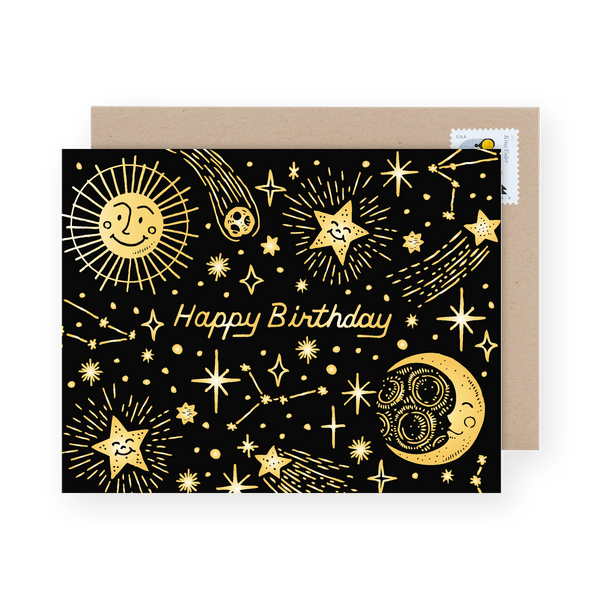 Floral Scroll
A ribbon and some florals — the perfectly wholesome birthday card for any friend.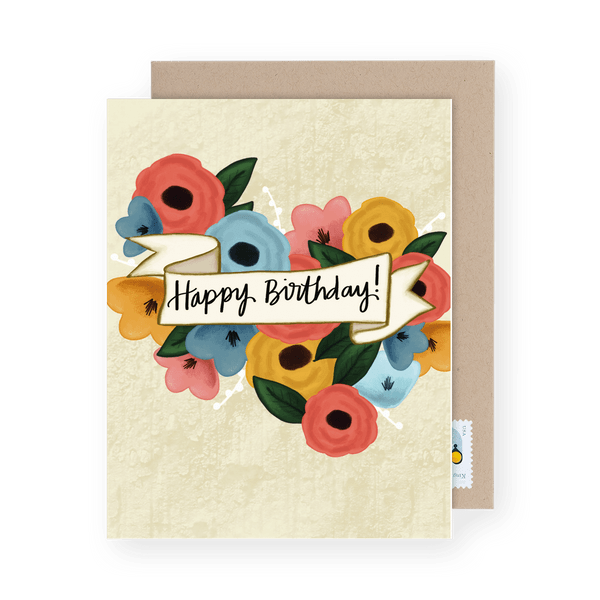 Birthday Sun
Just when you think 1canoe2 can't possibly create anything more beautiful, they come up with this new birthday card creation. Send this stunning design and wish your friend a lovely trip around the sun.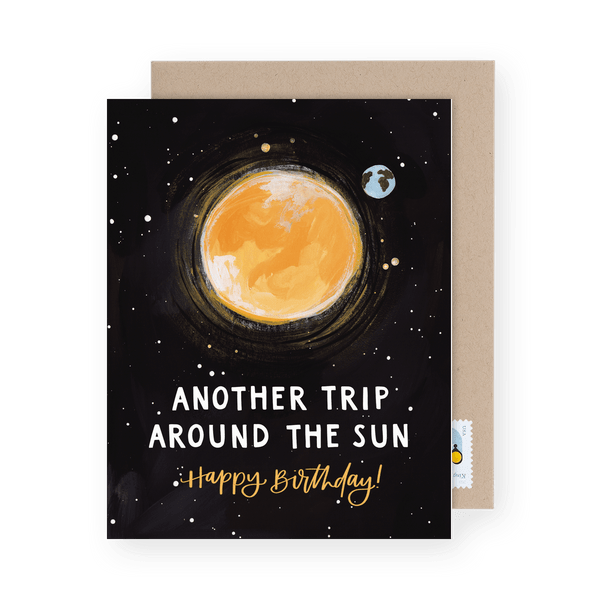 Born in the nineties
Have a nineties-born friend? Send them this lovely 90s memorabilia birthday card they can reminisce with.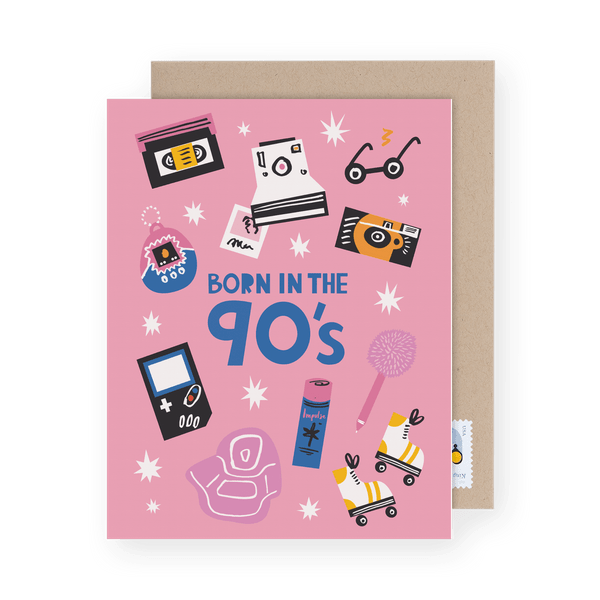 Happy Birthday Friend
A lovely floral and hand painted design, this 1canoe2 birthday card is the ultimate wholesome birthday card.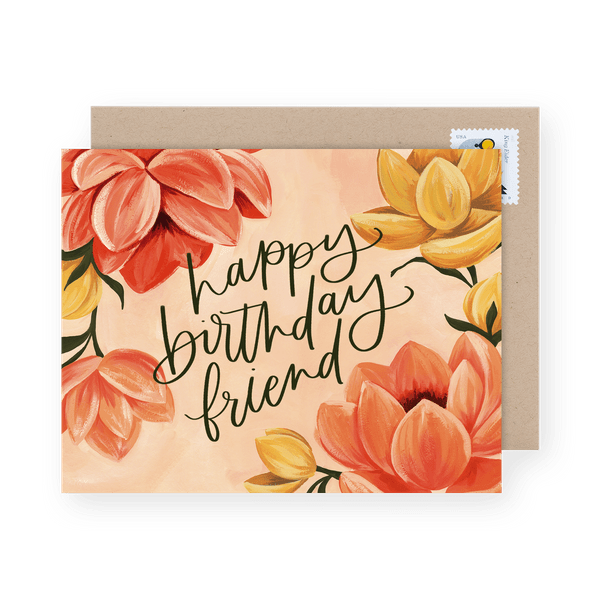 Otter Birthday
What's more wholesome than a few otters just floating around? Nothing.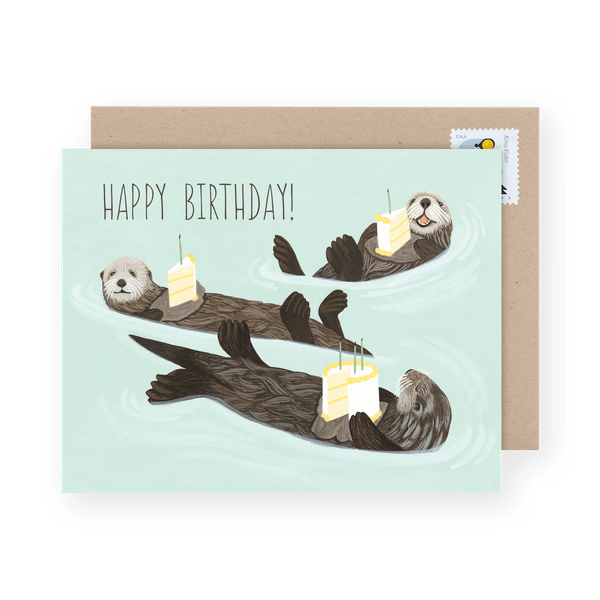 Stellar Birthday
There are birthday cards and then there are birthday card masterpieces and this is certainly the latter. This stunning illustration is certain to be appreciated.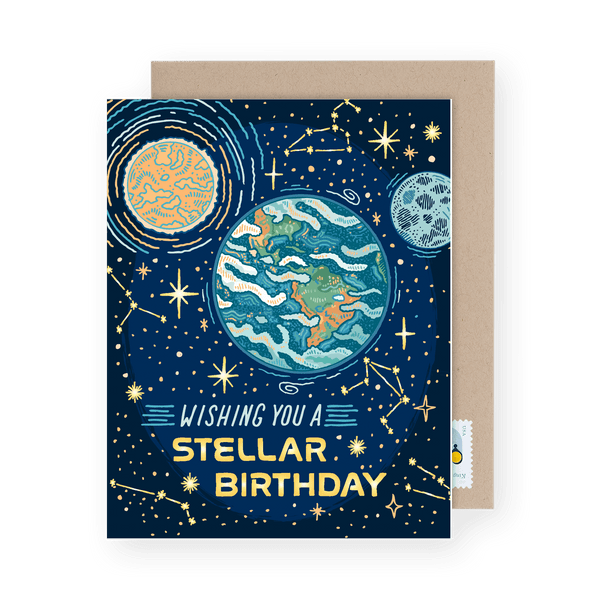 Blue Green Cake
Want to send a cake, but can't? This cute cake slice birthday card by Mai Ly Degnan will do the trick.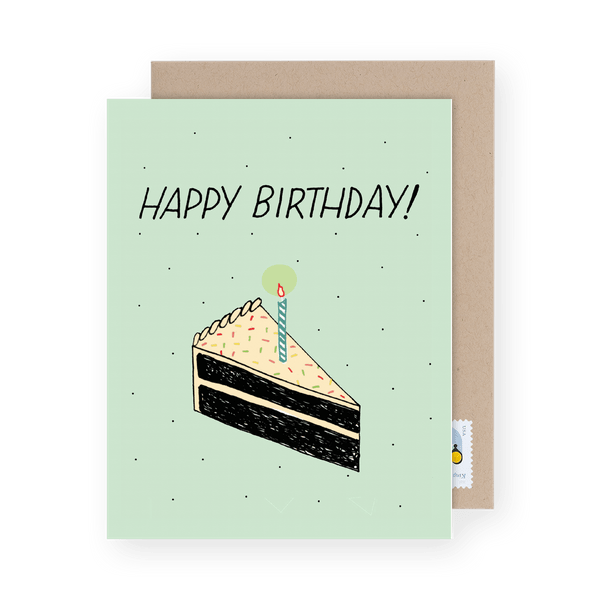 30 Balloons
Have a friend turning 30? This dainty design by E. Frances Paper is a lovely way to wish them a happy brand new [personal] decade.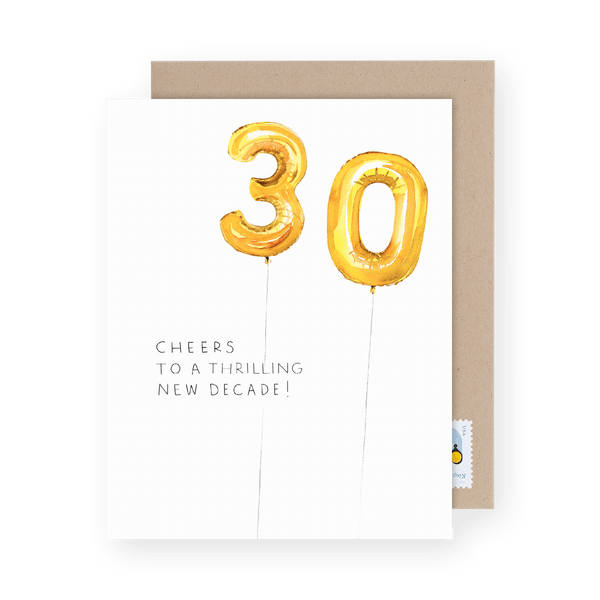 What bday cards would we send to the friends on FRIENDS.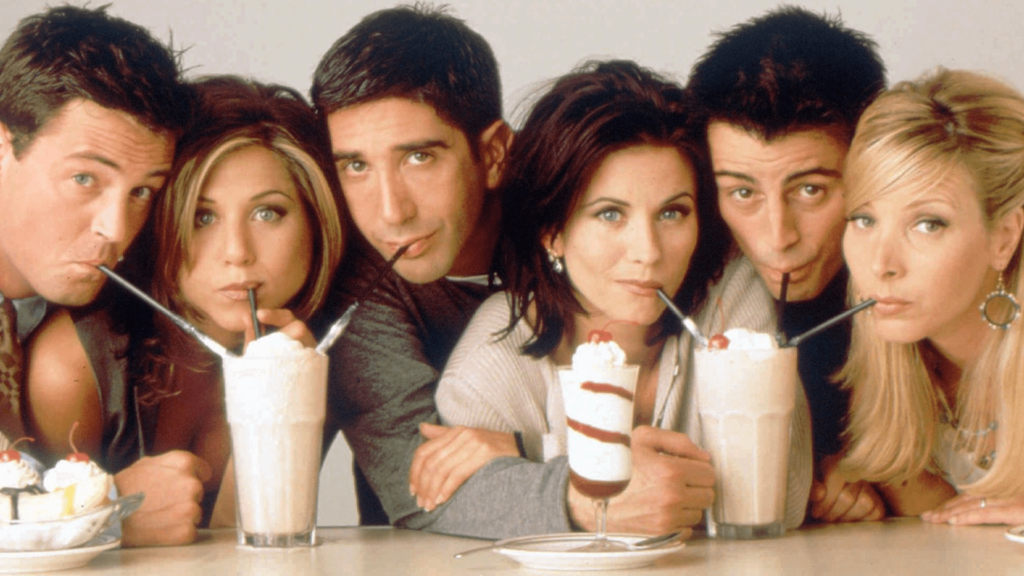 All these birthday cards for friends, got us thinking about another group of people that we've never *actually met. Everyone knows the iconic 90s show FRIENDS, but the question is — does anyone love it enough to pick out the perfect birthday card for each fictional character?! Well, we do.
If you're a big fan of this delightful never-to-get-old show, then keep reading.
Here are the cards we'd choose for each friend on FRIENDS —
Ross
Let's start with good old Rossy Ross. The goofy guy who we could all count on to get us out of a pickle — except if that pickle was getting stuck in a bathroom with sweaty leather pants. He's the friend that we all wish we had if for no other reason than to be our stellar trivia team player. For Ross, we've chosen our smart-iest (that's a word, right?) birthday card because he would totally appreciate it.
This card by E. Frances Paper seems like the most logical choice. If you didn't know that Ross was a paleontologist then you should really question what you're doing with your life. There's really no better play on words when it comes to Dino word play, now is there? Want to send this dino-licious birthday card to your own friend? Don't let us stop you!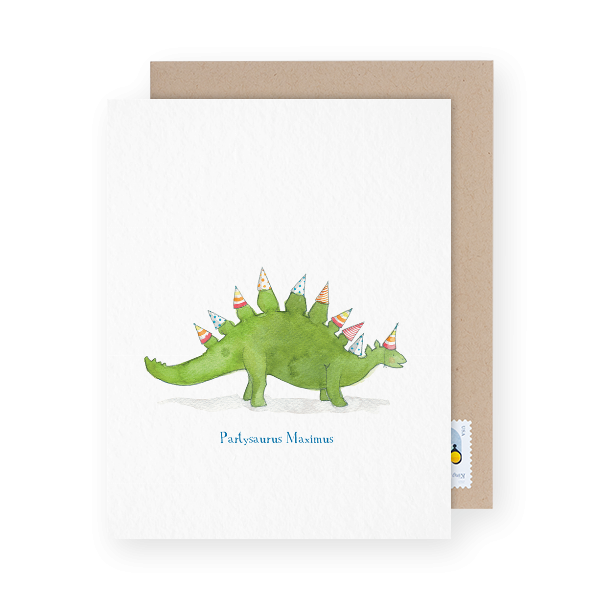 Rachel
After all, Rachel is the queen of this show. The series starts out with her practically wearing a ball gown — how much more royal does it get. OK, ok… It was a wedding dress, but you get the point. Even though Rachel may seem a bit needy and helpless at first, she certainly blossoms into her own epic self in no time. That's why this bold yet elegant Hello Paper Co. birthday card is the perfect choice.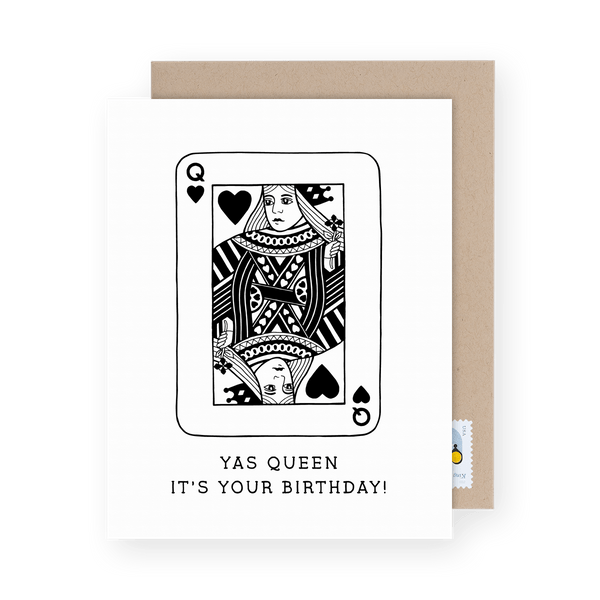 Chandler
The funniest friend on FRIENDS. Or so he would say, anyway. A maker of epic jokes and a lover of baths… Our choice for this fella's birthday card is a little bit of an inside joke. If you know, you know… But we'll tell you anyway. Chandler, while a little hesitant at first, grows to love a good bath. And can you blame him? And for his birthday, we'd send him a card to remind him of this love of bubbles, salts and bath spaceship toys.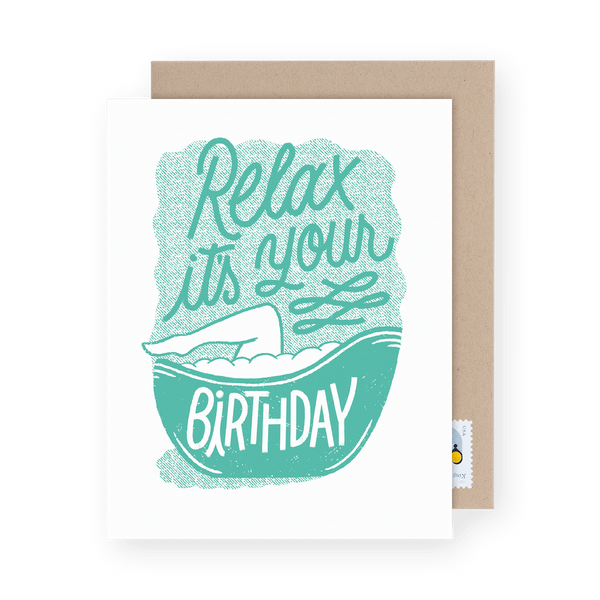 Monica
The gal with the plan. Monica always knows how to plan a birthday party — even if it means alienating her good friend Phoebe — but she's also quite fond of food. And honestly, we get it. Who wouldn't love to eat?! So for Monica, we've chosen a food related birthday card to remind her of some of her favorite things on her special day. A food pun and a stellar illustration — this Bench Pressed birthday card would be perfect for Monica. She'd totally get a kick out of the pun and appreciate how personalized the card is to her personality.
Phoebe
Phoebe is the friend we all wish he had. She's quirky, funny and oh so loyal. She always tells the truth — remember the one where we learned this fun fact?! She's also the edgiest of all the friends having grown up on the streets of New York and what not, but you'd never know it being around her. She loves all things artsy and quirky is the name of the game with this friend's birthday card. Everything about this hippie-esque, bunny, colorful vibes card by Elizabeth Grubaugh screams PHOEBE BUFFAY. Have a friend like Phoebe in your life? Remind Phoebe how delightful she is with this one.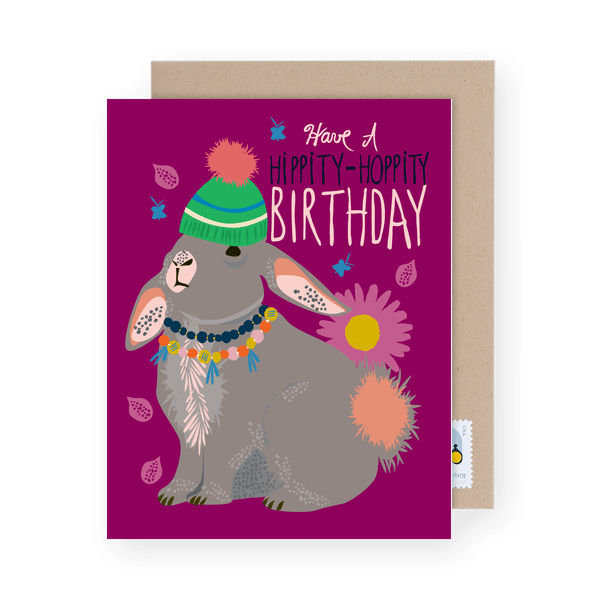 Joey
Joey loves to eat almost as much as Ross loves dinos. Almost. He's also the friend that everyone loves to love — especially if you're Phoebe. Either way, if we were to send Joey a birthday card the subject matter is pretty obvious — food, food and more food. Anyone remember the Joey special? Two Pizzas! Joey loves a good pizza — can you blame him? This pizza birthday card only seems right for the friend that loves pizza almost as much as he loves sandwiches. It's a hard choice to make, we get it.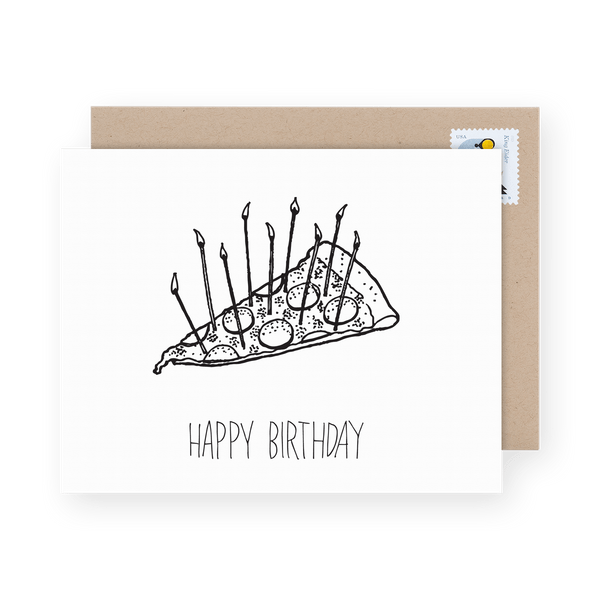 Real friends send real birthday cards. Send a stellar card in minutes. Postable will print, address and mail it for you.