Pregnancy is no joke, but pregnancy puns are a different story. What better way to congratulate and welcome a new addition to any family than with a light hearted joke? This is where congratulations cards adorned with funny puns come in. We chose seven designs from our baby congratulations card collection to bring you the punniest designs of them all.
Want to hear the best part?
You can mail any one of these little bad boys without leaving your couch. Just click on the link below the design that tickles your fancy, write your personal message and click send. Postable will then print, address and mail any one (or more) of these cards out for you. BOOM.
Funny AND hassle free. You're welcome.
1. Your bun is done
You'd think referring to a new baby as a baked good would be frowned upon, but here we are — bun pun for the win! We love this card by Bench Pressed. It's cute. It's funny. And the pregnancy pun is on point!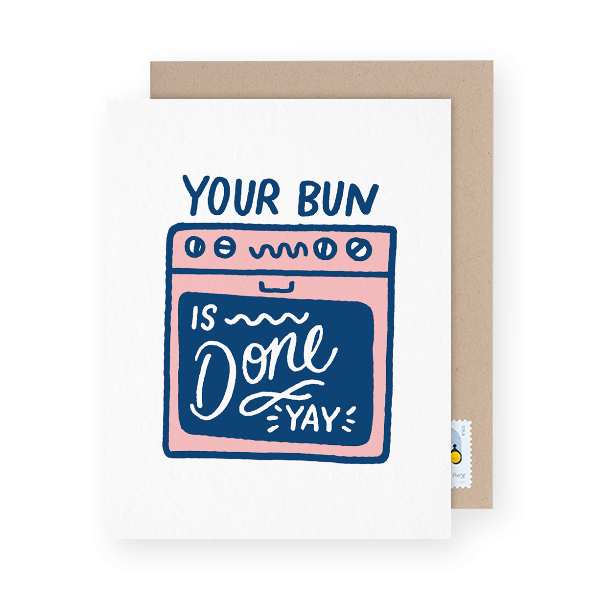 2. Can't wait to meet your kid
Bonus points if you got the pun on the first try! We love the combination of Small Adventure's hand painted style with a pregnancy pun that gets us every time.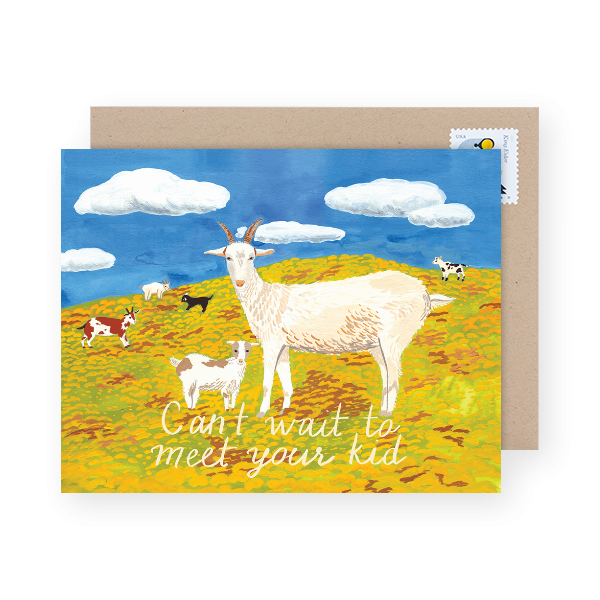 3. Baaaaby
So. Darn. Cute! Seriously though, how adorable is this card by E. Frances Paper? This pun needs no explanations (we hope) and the delicate watercolor design is beautiful.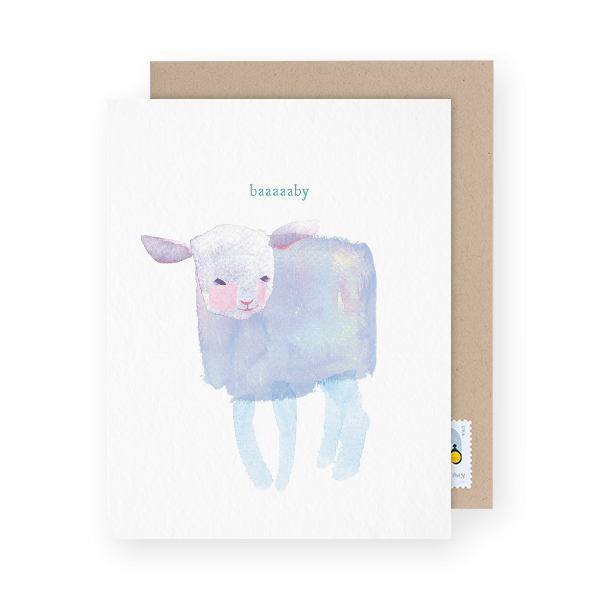 4. Can't wait to meet your little bean
The best part about new borns and pregnancy? The hundreds of different ways you can call the little babe. Ok… Maybe not the best part, but it is certainly amusing. Gotta love this Katie Pea Studio pregnancy congratulations card!
5. For your bun to be done
Ah yes, another bun pun! This take on the bun pun by A Jar of Pickles is just as adorable if not a little more urgent. Bet you can't wait to send this card. 😉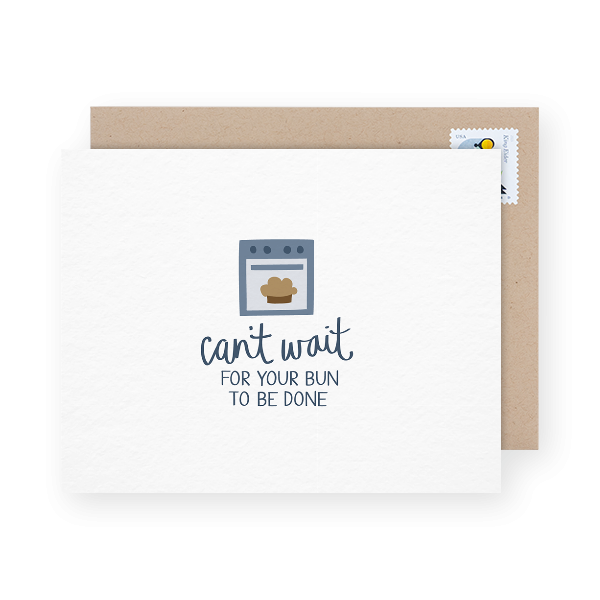 6. Welcome sweet pea
The number of pregnancy puns that compare a child with eatable things should be alarming. But also, how sweet is this card by One Canoe two?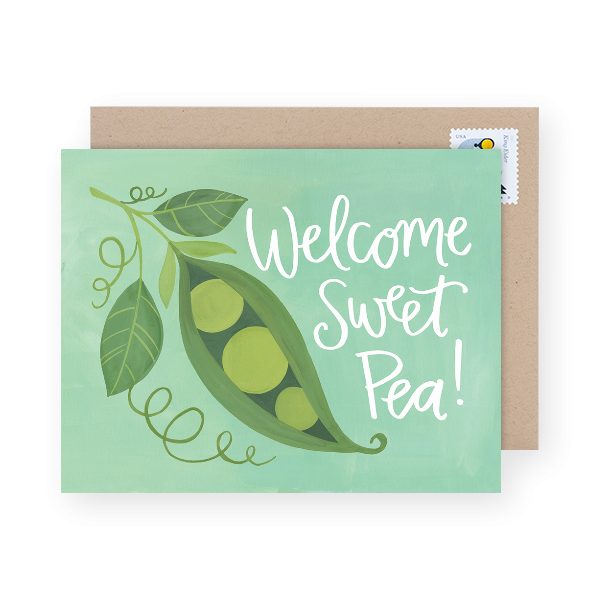 7. Hello little dumpling
Everyone loves dumplings. Everyone loves puns. This card by A Jar of Pickles is a total win-win. And the simple design keeps the attention on the adorable little pun!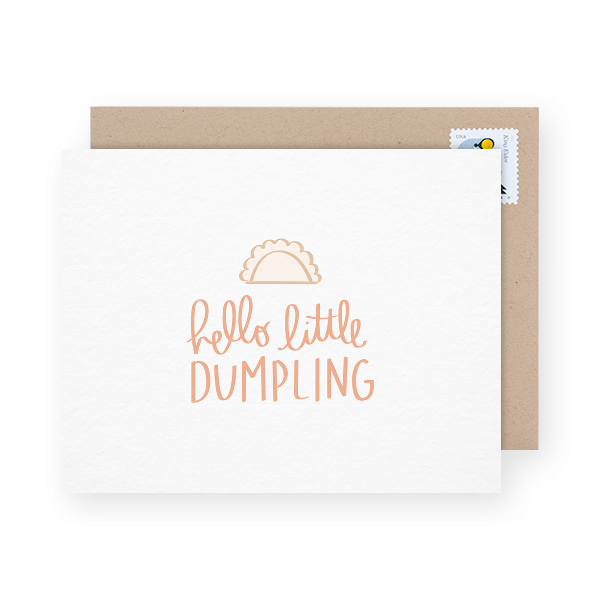 Now that you've seen them all — tell us, which pun was your favorite in the comments?!
Want to see more congratulations designs?! Check out the entire collection here.