Summer — ah the most blissful time of the year. Yet before we know it, this summer will all, but be over. It's an unfortunate fact that somehow keeps repeating year after year — totally to our dismay. So before this catches you off guard why not throw that summer gathering you've been wanting to host? Every year, the end of summer sneaks up on you and you're left feeling remorse for not having taken advantage of the outdoor hosting opportunities.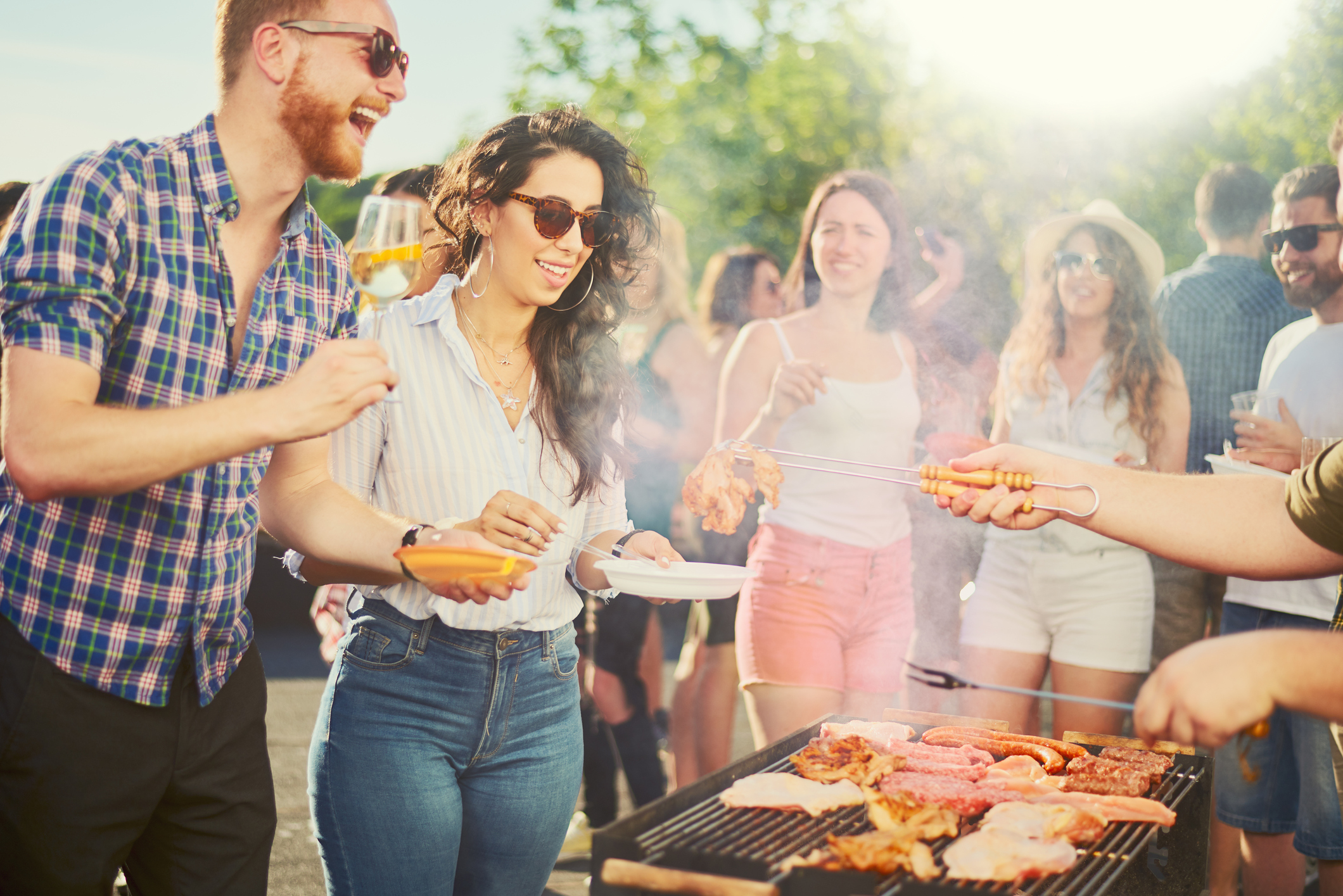 So, while time is still on your side — why not take the plunge and host the gathering you've been dreaming of all this time? Summer is here. The sun is out. The grill is itching to be warmed. Wait too much longer and all of this will slip through your hands. Are we getting a bit overdramatic with all this? Totally. But also summer really is only a couple of months — especially if you live in the north — so it's up to you to take full advantage of it. We're just here to provide a friendly reminder along with a bunch of simple and fun summer party ideas.
A Summer Night's Dream
Host your dream summer night party with this Firefly invite. Soak up the beautiful summer night under the stars with all of your dear friends and family by your side. Drawing inspiration from this delightful summer party invite is easy as summer pie (is summer pie actually easy?).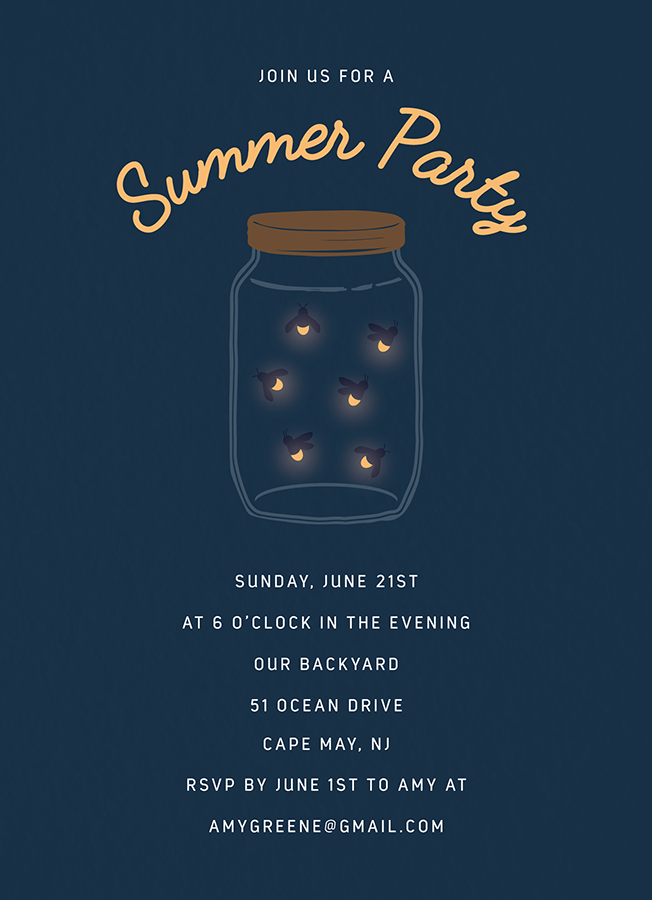 Send this card here
All you need are some strung up garden lights, a long piece of wood (propped up on something) and a bunch of pillows you don't mind brining outside — the thrift store is a good place to find an eclectic selection that won't cost you an arm and a leg.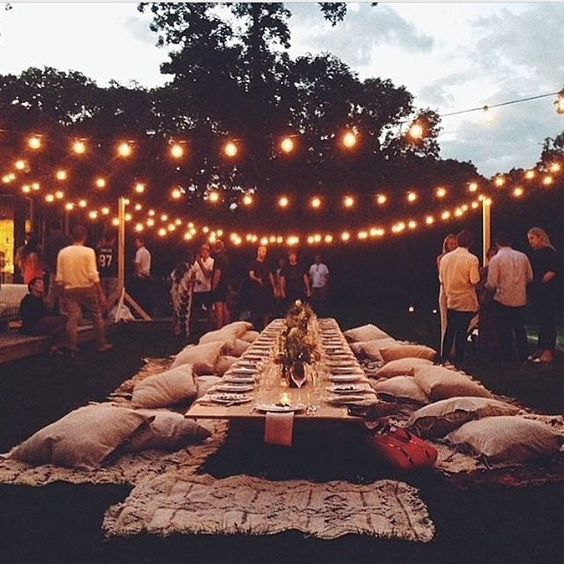 via Pinterest
If it gets chilly at night even in the summer time — first of all, we're so sorry, but also it's a perfect excuse to get cozy. Provide your guests with adorable little blankets to cuddle with when the summer sun sets.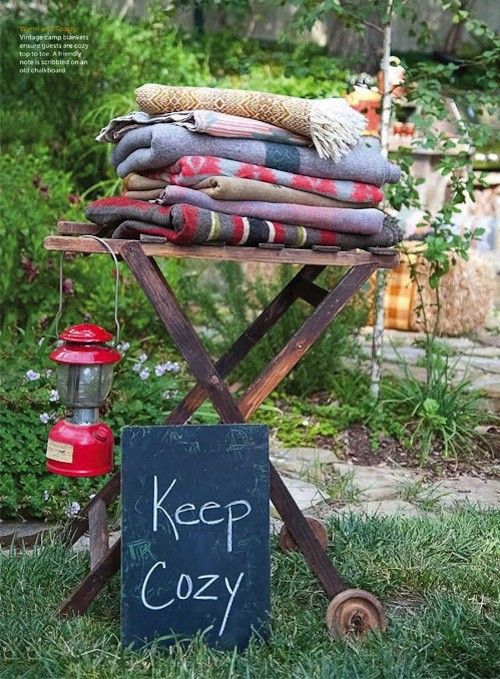 via Pinterest
Lighting is your greatest source of decor when the sun goes down. There are a bunch of great ways to use light to bring a certain ambiance to your summer party. You can match the summer night party invite by placing tiny fairy lights into a mason jar or do a little DIY project with recycled tin cans.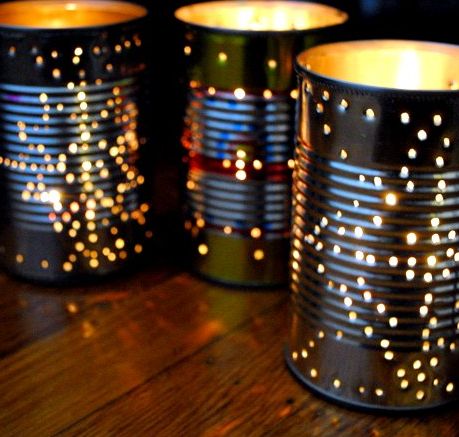 Get your tutorial here via Pinterest
Or go all out with all the string and fairy lights there ever was by hanging them through tree branches. Place your table setting directly underneath and you've got yourself the most magical summer night party setting there ever was.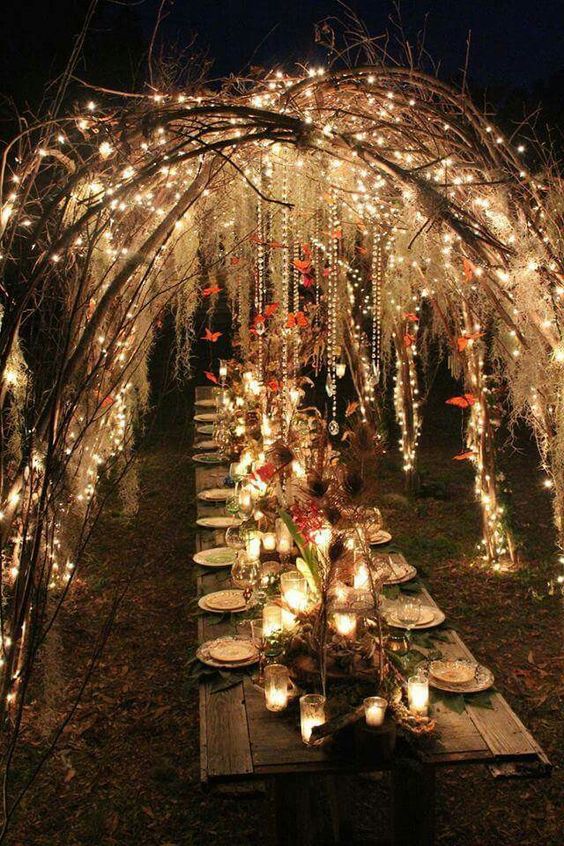 via Pinterest
A Cocktail Summer Gathering
Perhaps you're more interested in soaking up the sun poolside than lining a long dinner table under the stars. Makes sense. Summer time is, after all, the only time of year where wearing a swim suit is totally acceptable (and actually encouraged) at social gatherings. Make all of your summer dreams come true with a cocktail summer party.
This party invite has summer written all over it. Well, not literally. But the vibes are all there.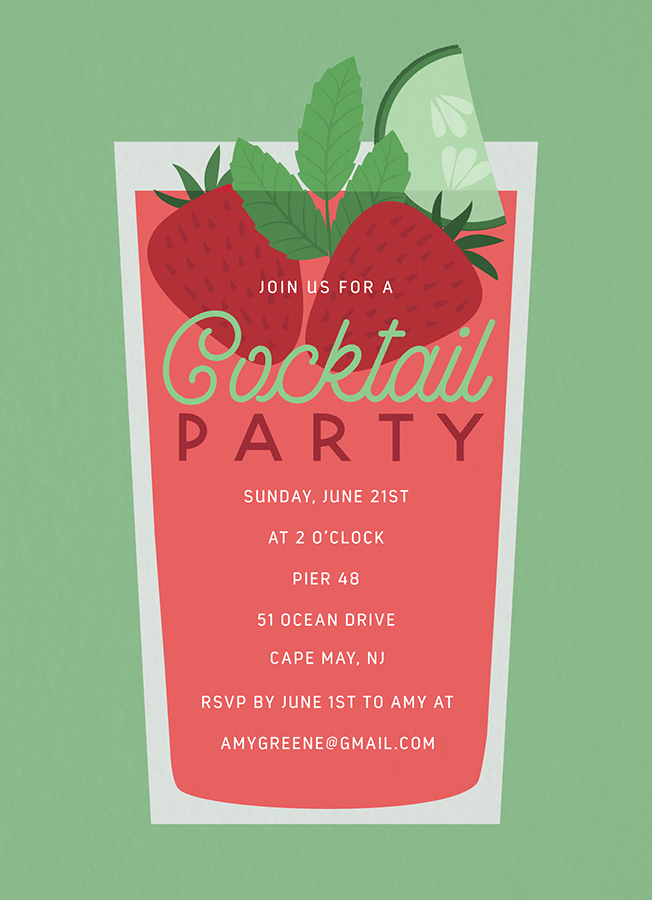 Send this invite here
No summer cocktail party would be complete without — well — a summer cocktail. Lucky for you Pinterest has about a million options for you to choose from. Make a giant batch of said cocktail so that you don't suddenly become a bartender instead of the host of your own gathering. Use a big pitcher or container of some kind. If you keep the cocktail recipe simple, you'll be able to easily recreate the drink when the well begins to run dry  without halting the party for too long. Easy peasy — just how we like it.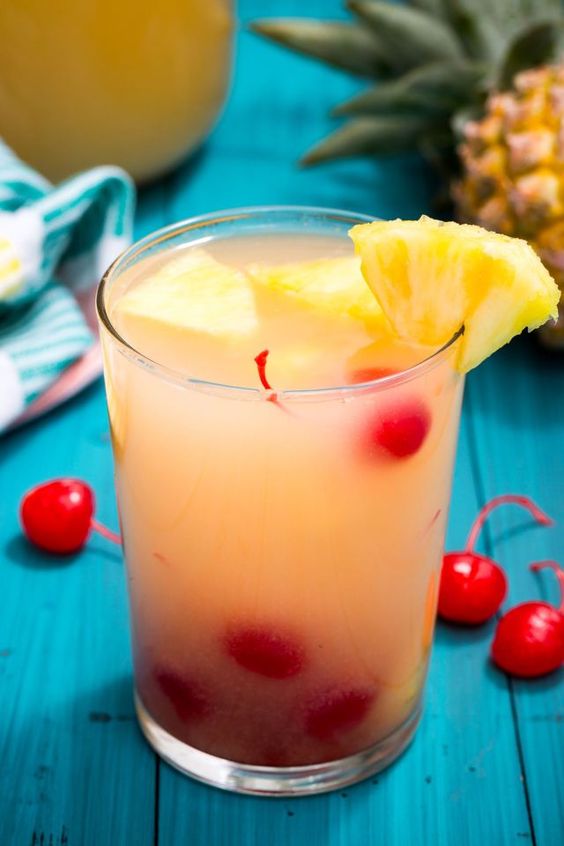 Try this easy big-batch pina colada sangria from Pinterest.
Want to cool off and get boozy all at once? How about some boozy popsicles? Everyone loves a cold treat on a hot summer day. These delightful looking treats would serve as the perfect addition to any great summer party.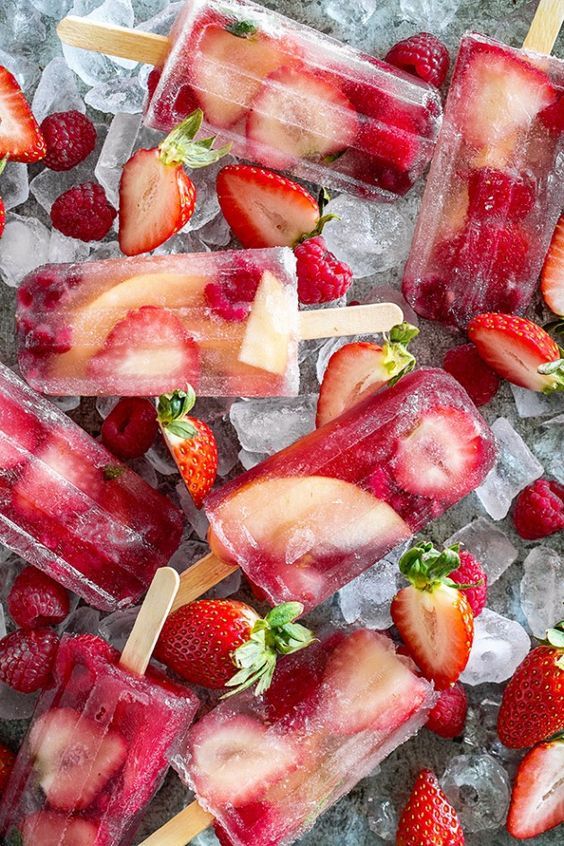 Try the recipe here via Pinterest
Another cute strawberry themed sweet treat idea — tiny strawberry cheese bites. They're not frozen, so it's not quite as awesome, but at least this way they won't melt right away (although take care not to leave these out in the sun either).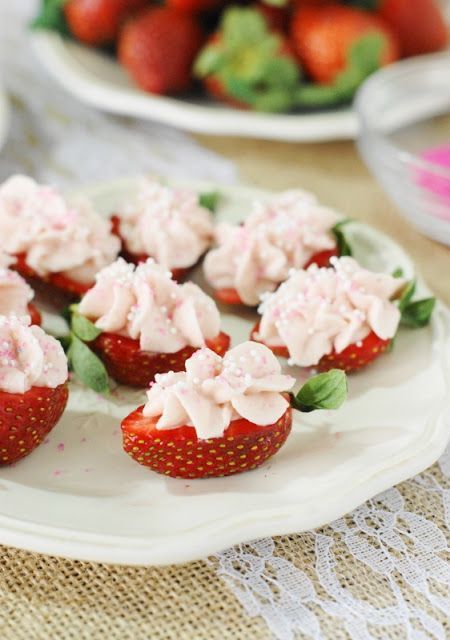 via Pinterest
An easy way to bring some color to your summer party — line your ice bucket with some bright red strawberries! So easy.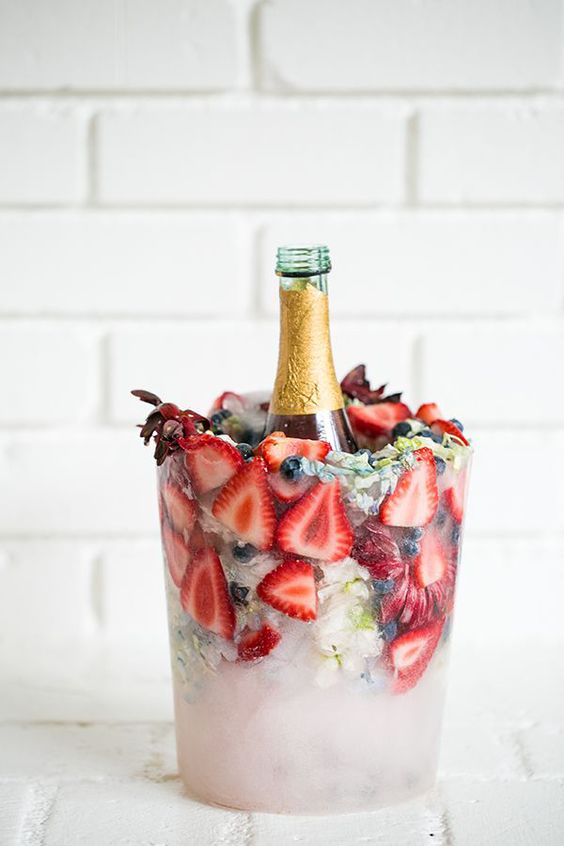 via Pinterest
Summer BBQ Party
Cocktails are great and dandy, but you want the focus of your get together to be food. We can totally get on board with that. Who doesn't love a good summer BBQ party? Grill up some goodies for guests to enjoy, put on some tunes and if there's a pool involved you've got the perfect summer gathering.
This fun and vibrant summer BBQ party invite has all the fun sunny summer feels.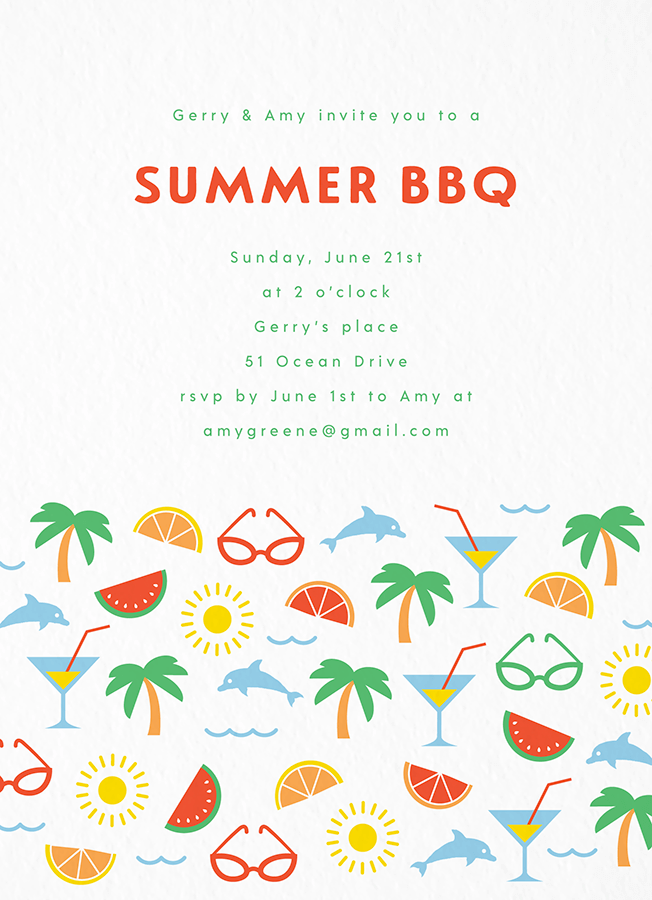 Send this invite here
Besides the grilled meats and veggies, every summer BBQ has all sorts of fun snacks and side dishes for guests to munch on both before, during and after the main event. Nothing beats the good ole' potato chip. Put them into tiny little brown paper bags (cute and cheap) for a fun display where your guests can help themselves.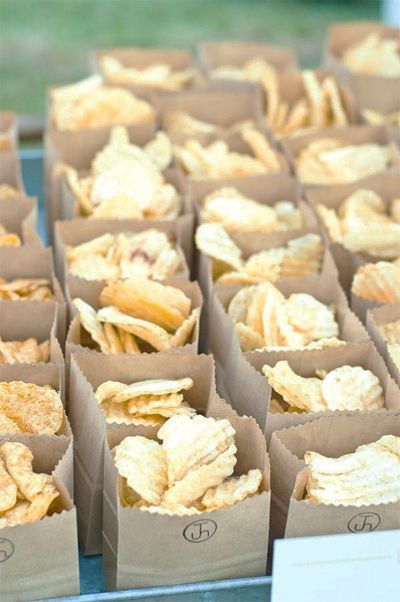 via Pinterest
Want to spice up the french fry? We do too. Checkout this easy hack to the traditional french fries — and turn them into a mouthwatering side dish. Save some space for these on the grill and your guests just may be raving about these more so than the actual BBQ.

via Pinterest
Table top s'mores. What's not to love? Set up a few of these table top s'mores get ups throughout your backyard when the sun goes down. Who says you have to have a fire pit to make THE summer treat… You and your guests will have a blast roasting up these little bad boys right on top of your table.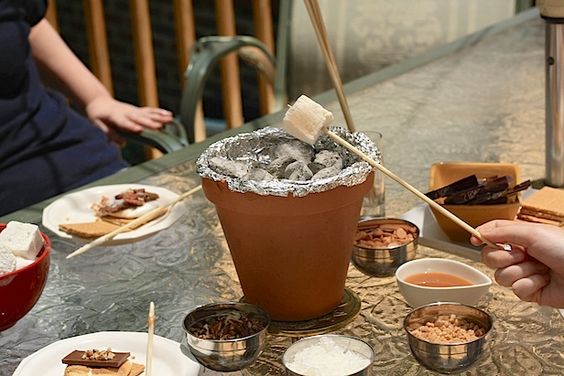 via Pinterest
ok, so what are you waiting for? August is slowly, but surely inching it's way to the finish line. Before long, September will be making an appearance and fall is just around the corner from there — if you've been itching to throw a summer gathering with all of your friends and family — now is as good a time as any. By which we mean, it's now or never (or until next year).