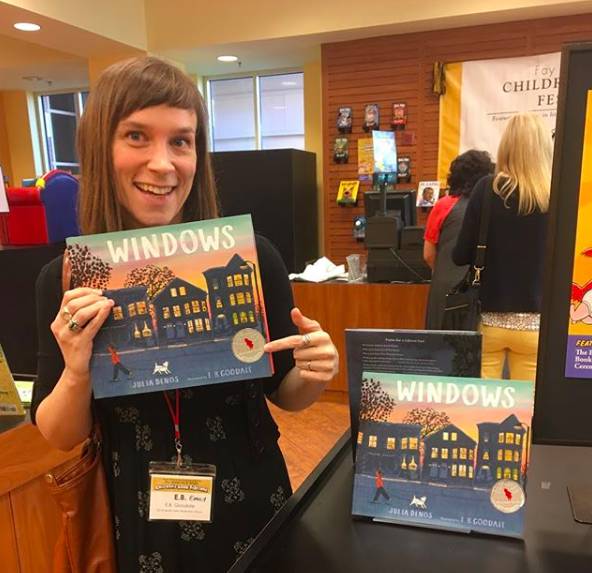 image from E. B. Goodale's Instagram
E. B. Goodale is an illustrator and printmaker who fell into the world of stationery by accident. Her love of running presses has brought her through several fine letterpress shops who have nurtured her love of design and all things old and papery. Her designs have been featured in Real Simple Magazine, Stationery Trends and on blogs such as Thistle and Plum and Creature Comforts. She lives and works in Somerville, Massachusetts.
See all the cards from E.B. Goodale's Postable collection here and send one to someone you love.
1. What's your favorite book?
This is an impossible question. I'm gonna say Winnie the Pooh, but there are so many!
2. Favorite movie?
Tie between Desperately Seeking Susan, Beetlejuice and What About Bob
3. Favorite TV show?
Tie between Star Trek TNG and This Old House
4. Favorite song?
This is a truly impossible question. How can you only have one favorite song?!
5. Favorite food?
Rasberries
6. Drink of choice?
coffee
7. Go-­to karaoke song?
Nope
8. When did you realize you wanted to be a designer?
Probably around 10, but I didn't know what a designer was back then. I think I truly embraced designing in my twenties.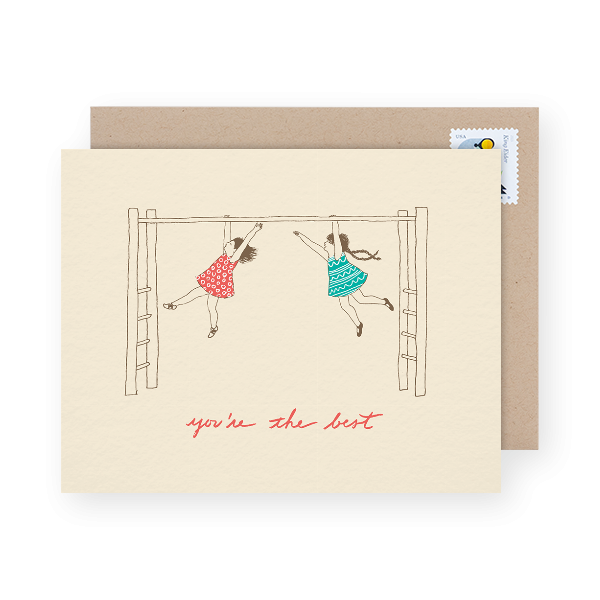 See all of E.B. Goodale's cards here
9. Did you go to design school or teach yourself?
I studied illustration in college and learned a lot of basics there, but most of my computer based skills are from fuddling around myself and getting good advice from friends.
10. If you had to describe your style with only three words what would they be?
Nostalgic, endearing, simple
11. When did you start your company?
I started licensing designs in 2012
12. Where is your studio located?
Salem, Massachusetts
13. What's your favorite card of yours on Postable?
The "welcome little one" kitten card.
See all of E.B. Goodale's cards here
14. What artists, past or present, inspire your work?
Almost all my inspiration comes from picture book art. Illustrators I love are Suzy Lee, Sydney Smith, Isabelle Arsenault, Evaline Ness, Ezra Jack Keats….I could go on.
15. If you had to choose a spirit animal what would it be and why?
Mountain goat. Roaming around on mountains by yourself seems pretty nice.
16. When was the last time you laughed really hard and why?
This morning. I have a one and a half year old who is hilarious and sweet. A constant form of entertainment.
17. How would you spend your dream Saturday?
By a lake in the summer with friends and family, swimming and eating and reading all day.
18. If you weren't allowed to work for 12 months, what would you do?
What an impossible thing to try and imagine! I guess I would travel when possible, garden, work on my house (that doesn't count, right?!)
19. If you could live anywhere in the world where would it be?
I am a New Englander through and through but I've always dreamed of having a second home in northern California near some redwoods and hot springs.
20. Was this questionnaire too long?
Yes!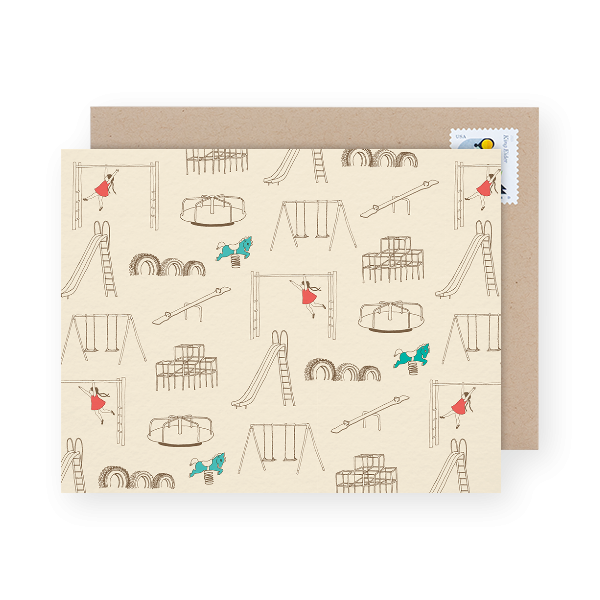 See all of E.B. Goodale's cards here