Nobody said you needed an occasion to tell someone you love them. Seriously — go tell everyone you care about just how much you love them right now. Don't wait. Pick up the phone. Send a text. Shout it from your window. The people in your life should always know just how important they are. Another delightful — and a far more meaningful — manner is via good ole' fashioned snail mail. A friendship card with a loving cover design and a personal message is the perfect little surprise that will show someone you love just how special you think they are. Don't worry — you don't have to wait in line at the post office or lick any stamps. Because all of these friendship cards can be mailed for you. Yes, they're still real hold-in-your-hand greeting cards. Yes, you can mail them without leaving your couch.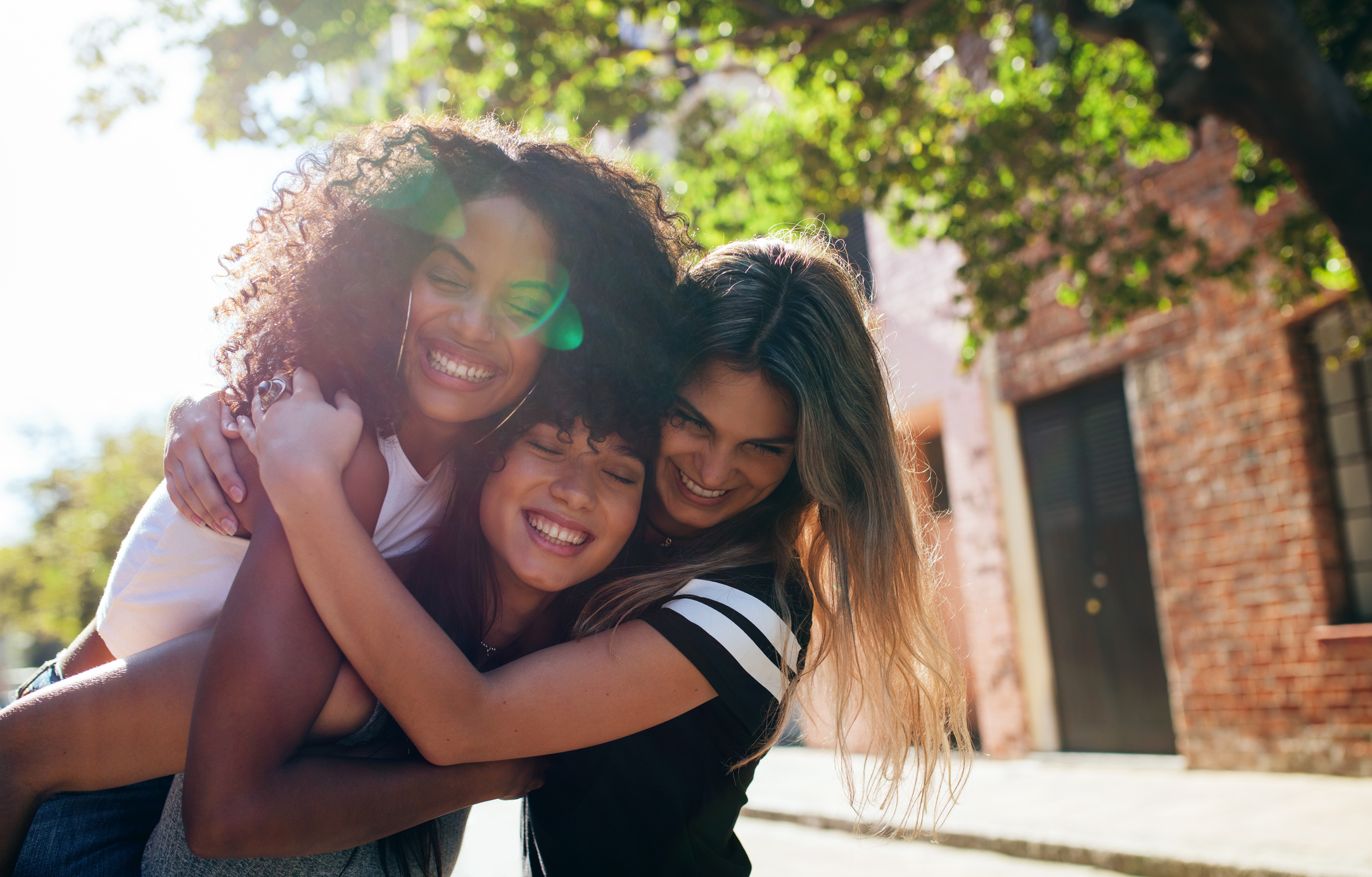 So instead of being just another message on a text, why not mail your friends love cards that will truly make their day. Just because. No occasion. No holiday. No reason whatsoever — other than you wanting to show them just how much you care. Now THAT'S friendship.
Which of these frienship cards are you going to be sending? Remember — your personal message will go on the inside so think about what you'd like to say. Make it short and sweet, include a lovely memory to reminisce on, bring up an inside joke or let them know why they matter to you so much. Whatever you choose to say — we're sure it'll make their day.
1. So glad we're friends.
Sometimes simply stating your appreciation for the friendship is all you need. Perhaps include a little ditty about why you're glad you're friends and ta da! This hand painted design by Small Adventure is also really delightful to look at so it's a total win win.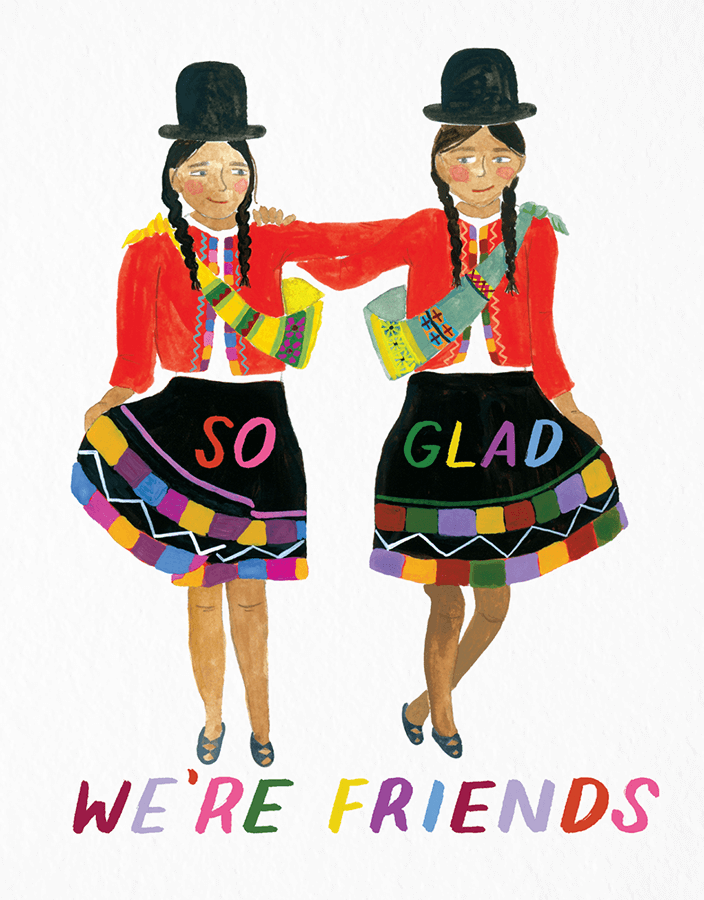 Send this card here
2. Share my snacks.
When you're ready to share your snacks — you've reached ultimate bestie-hood. This amazing card by Katie Pea Studio is the greatest thing since sliced bread (or pretzels or ice cream…). Inside your message you could even invite your friend for a snack date… or list out some of your favorite snacks that you would totally share together. Pretty much snack anything.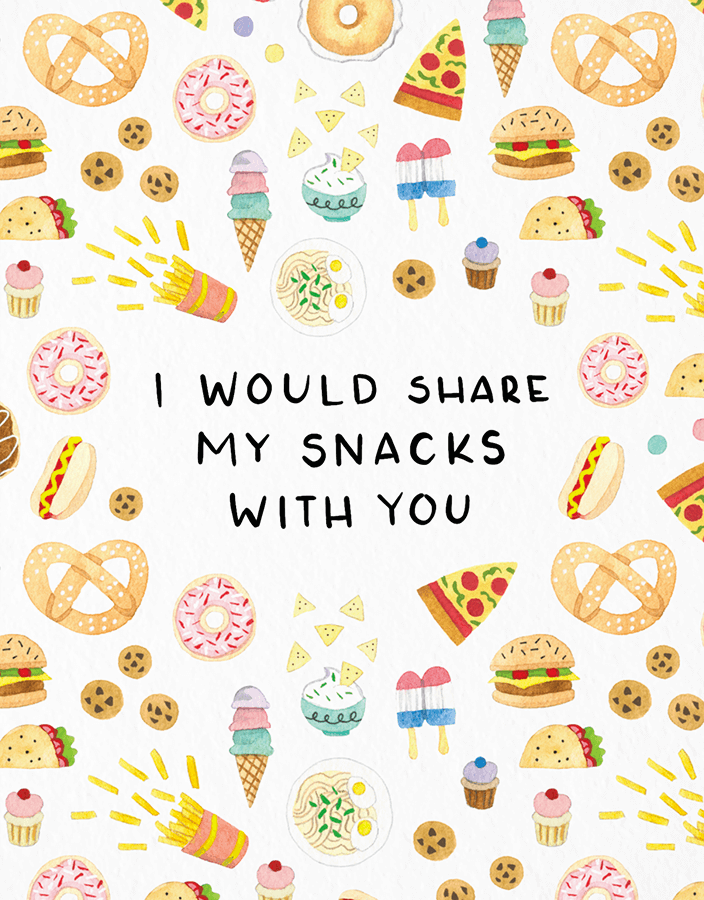 Send this card here
3. Your existence makes this world better.
The world is a scary af place. If your friend's existence has made your world better — then you should really let them know. That's kind of a big deal. This watercolor design by Meera Lee Patel also makes it fun to look at. Maybe mention what about their existence is so darn delightful.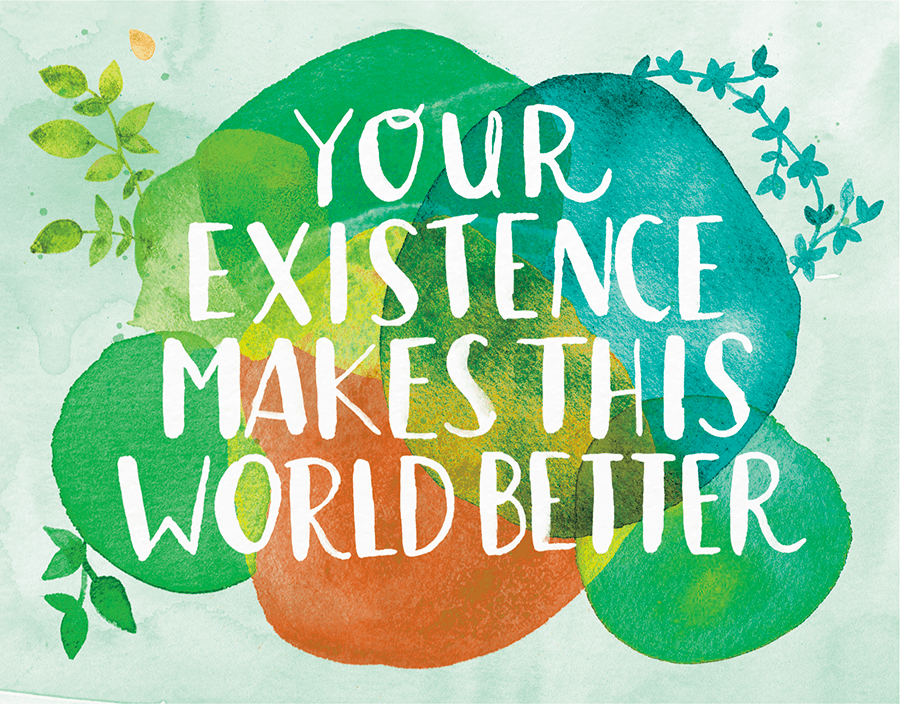 Send this card here
4. Queen Bee.
Sometimes a person could just use a little encouragement. Why not send your friend this adorable card by Katie Pea Studio to give them a little boost in moral?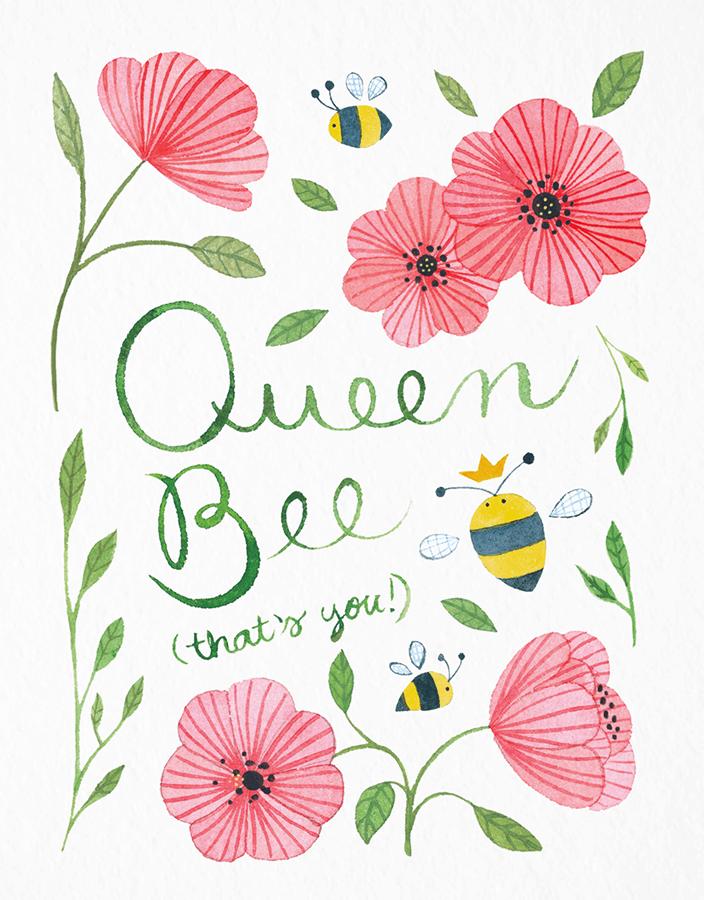 Send this card here
5. Best dog in the world.
Ok, so maybe your bestie isn't even a human. We totally get it. You know your pup doesn't read (or does he), but you still really want to send him a card — just because. This card will do the trick.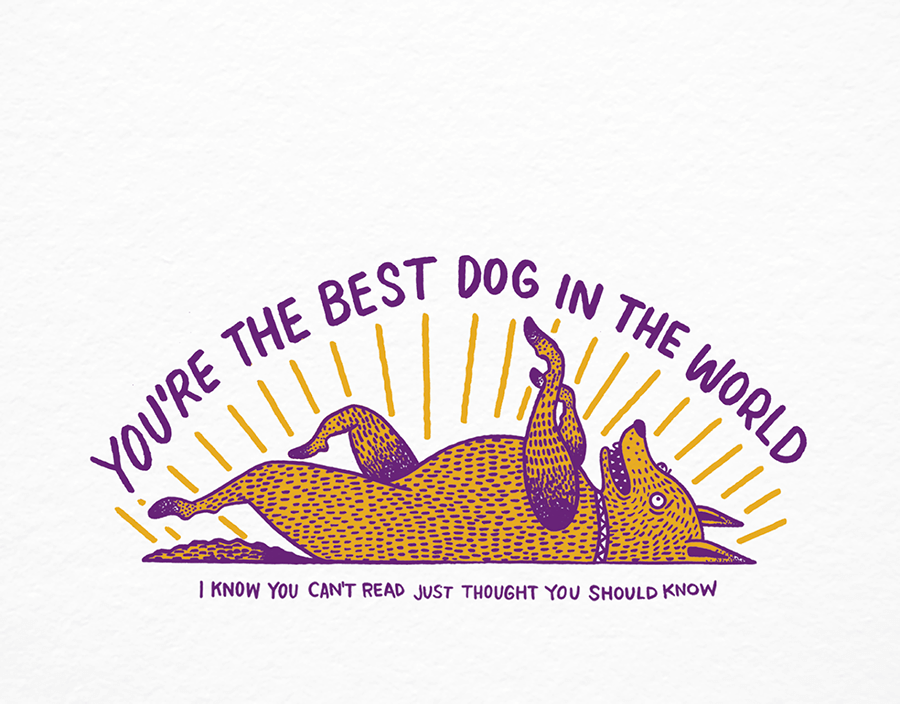 Send this card here
6. Organic friendship.
Hopefully all of your friendships are organic — unless your bestie is some kind of robot. But these delightfully weird friendship cards by Clap Clap will likely bring a smile to someone you know. Perhaps that friend of yours that's always in their garden.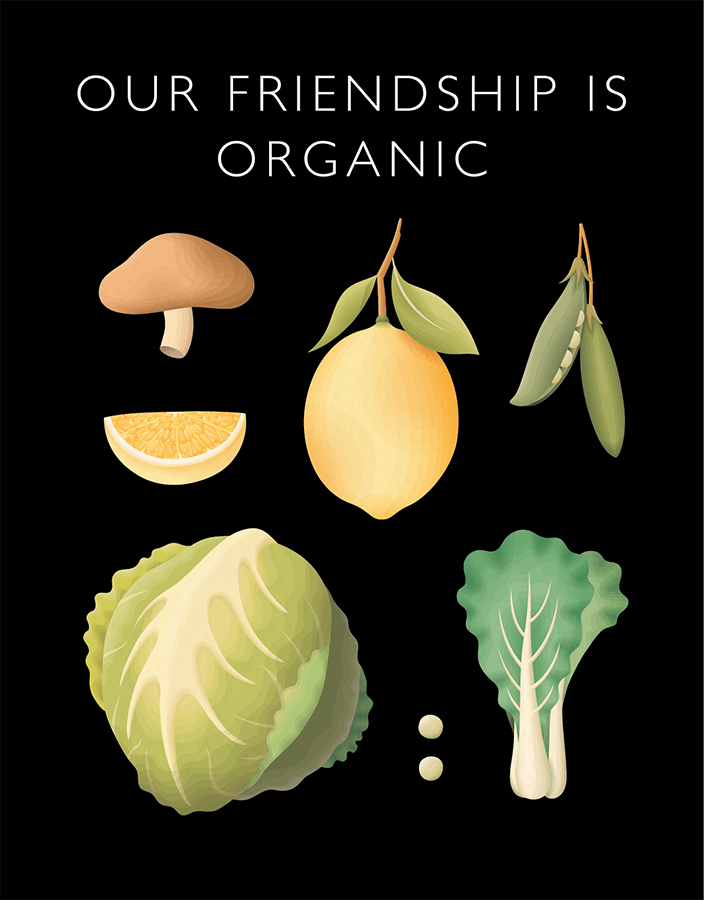 Send this card here
7. Cool lady.
Chances are, you have more than one cool lady in your circle of friends. Luckily, you can send this card to as many cool ladies as you want!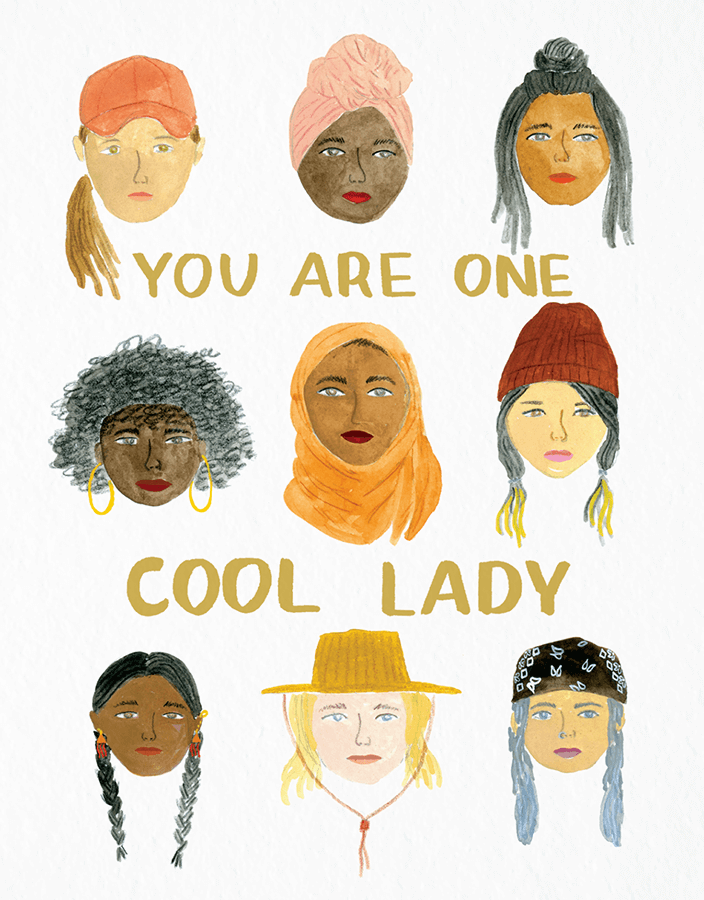 Send this card here
8. I love you.
A simple I love you sometimes tends to be enough. This design by TYLRE takes it up a notch with a quirky little llama. So there's that.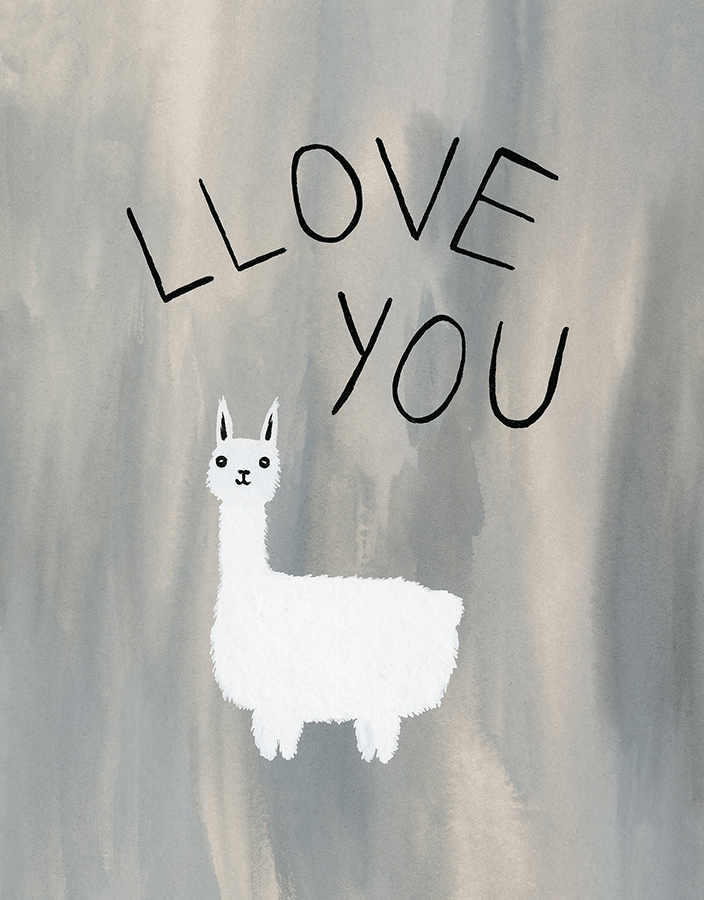 Send this card here
9. You are magical.
Friends are the most magical creatures around. Seriously, how they manage to cheer us up on the most dreadful of Mondays or take us on the most wild adventures. Make sure your friends know just how much magic they hold.
Send this card here
10. You're the coolest.
Have some cool friends? Tell them.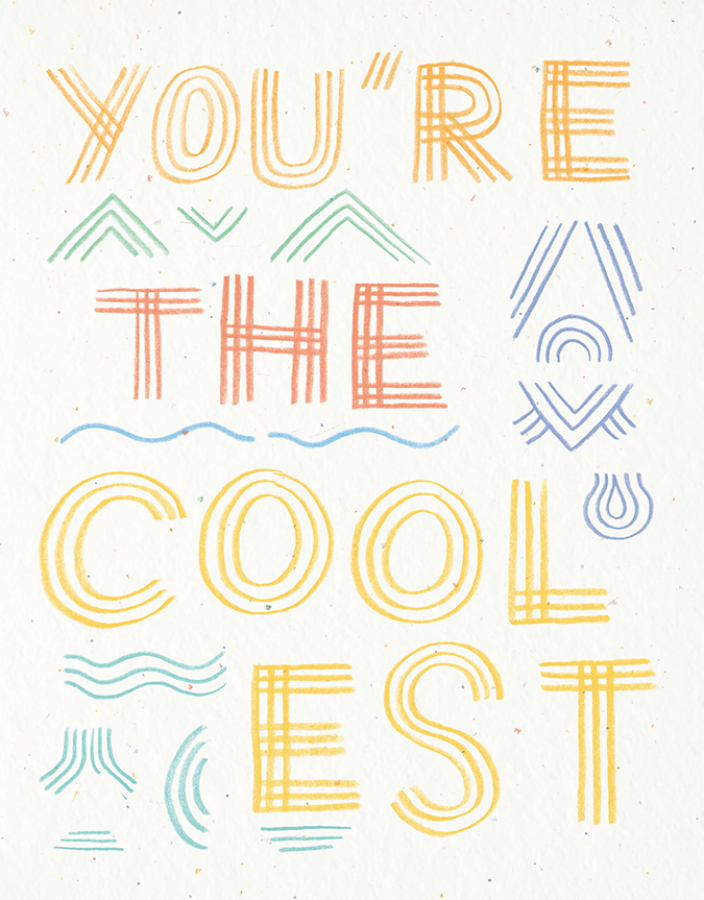 Send this card here
11. I woof being friends.
Puns are the best. Pretty much everyone will agree — right? This cute dog pun will bring all the smiles to all the friends.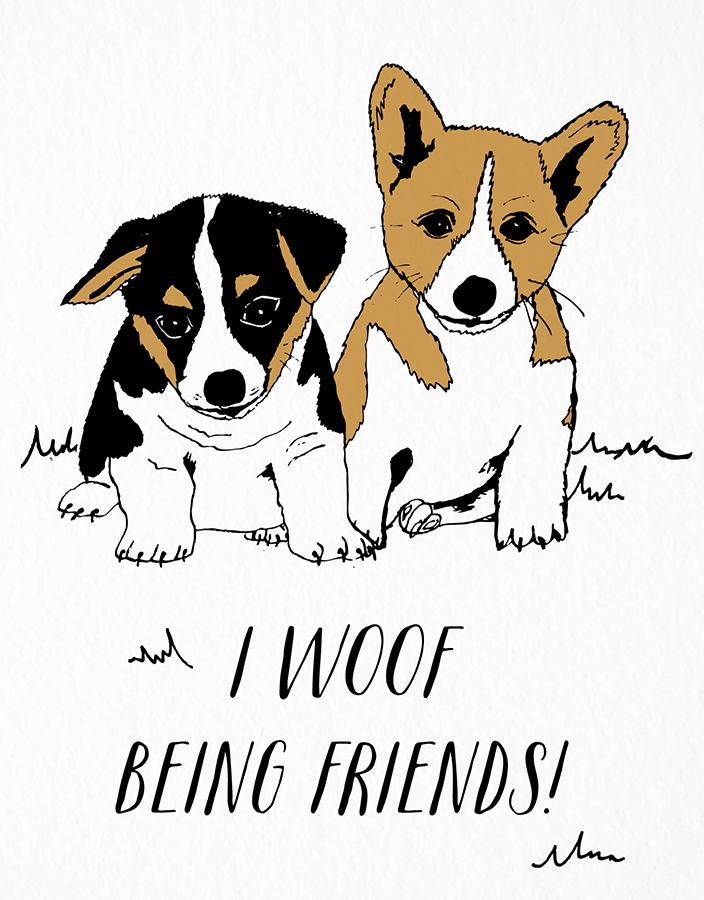 Send this card here
12. Babe.
Sometimes our friends need to hear just how babe-licious they really are. This is one of many friendship duties. Live up to this task and send this fun card with a nice message on the inside. Let your friend(s) know just how much of a babe he/she is!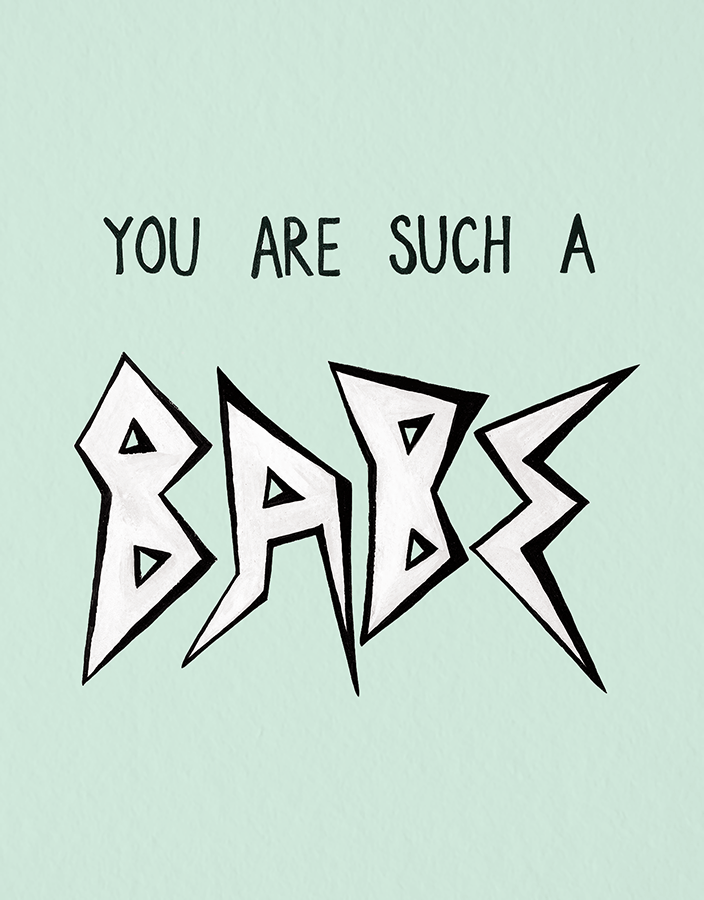 Send this card here
13. What I'd do without you.
Oh the puns! A Jar of Pickles — the master of puns — does it again with this cute pun card.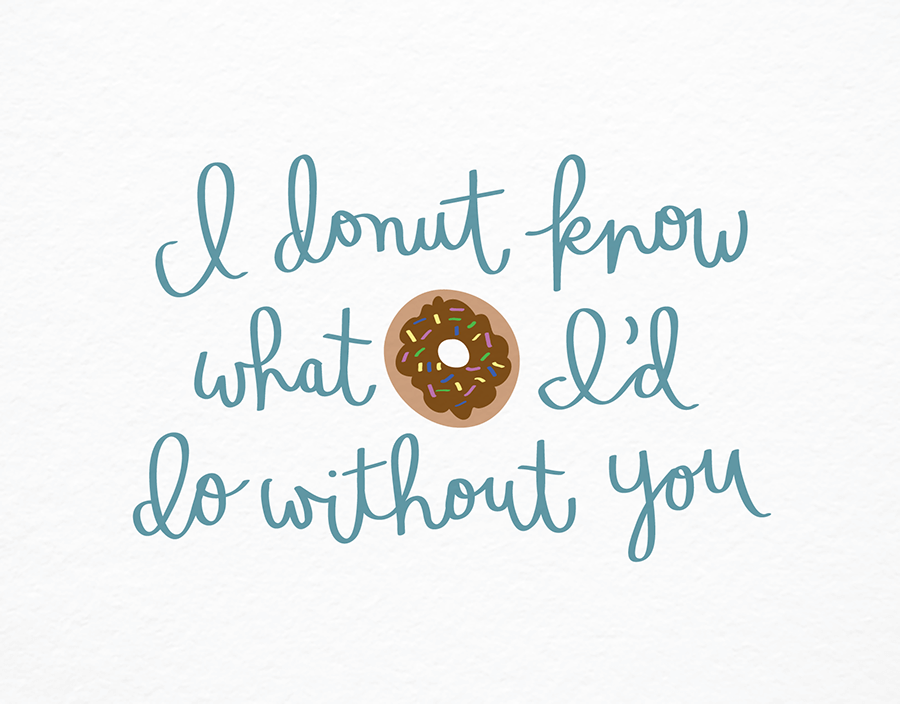 Send this card here
14. More than wine.
Holy smokes! That's quite a statement. To really let them know just how much they mean to you, this honest hand lettered design will do the trick.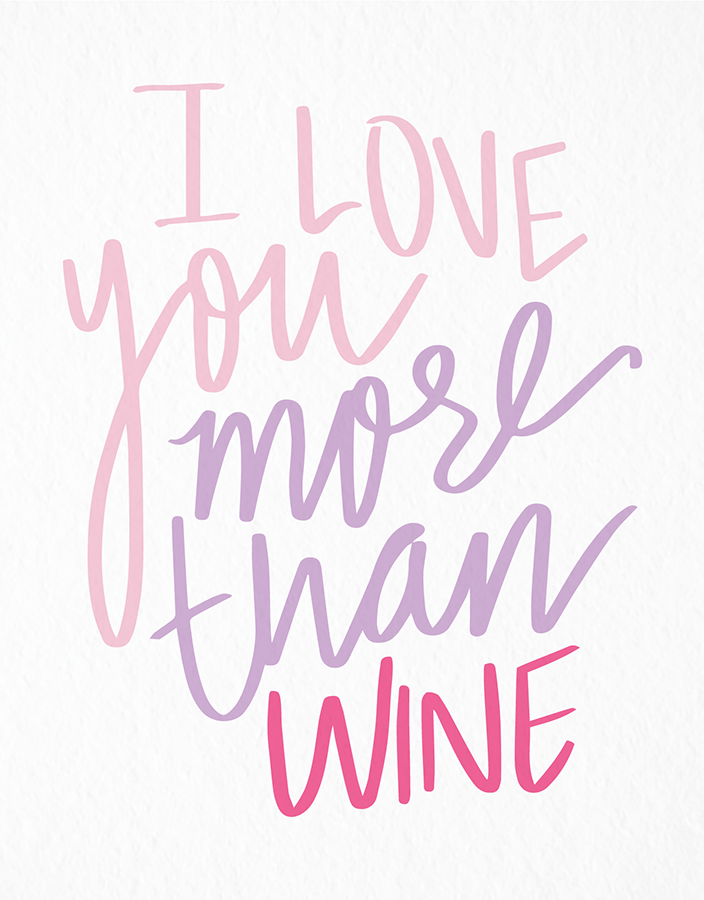 Send this card here
15. Favorite kind of cray.
It's cute. It's bright. It's punny. What more can you possibly want from a love card. It's the perfect card to send on a non-occasion.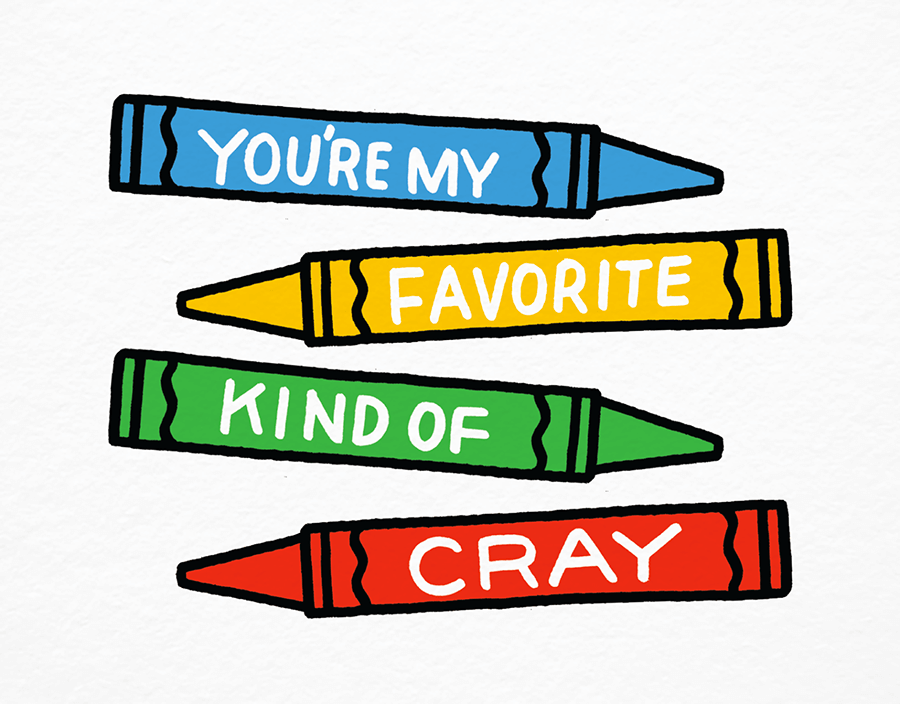 Send this card here
16. Chemistry is undeniable.
This adorable hand painted design by TYLRE is too good not share with someone you love.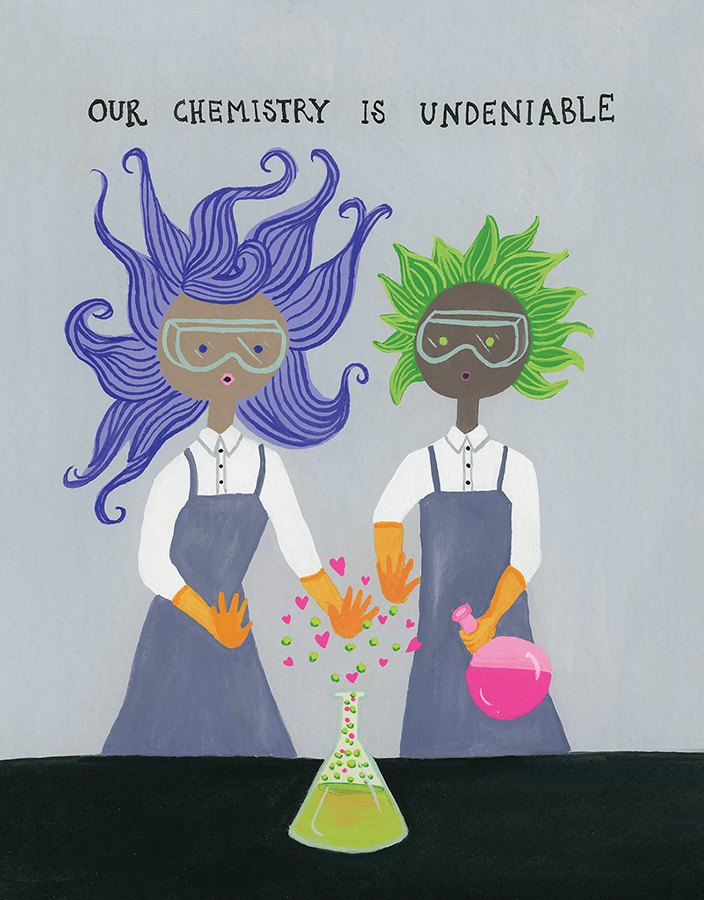 Send this card here
17. Favorite companion.
Got a bestie that loves pups as much as you do? Then they'll likely appreciate this amazing card by Small Adventure! On another note, wouldn't it be amazing if our besties could fit in our backpacks?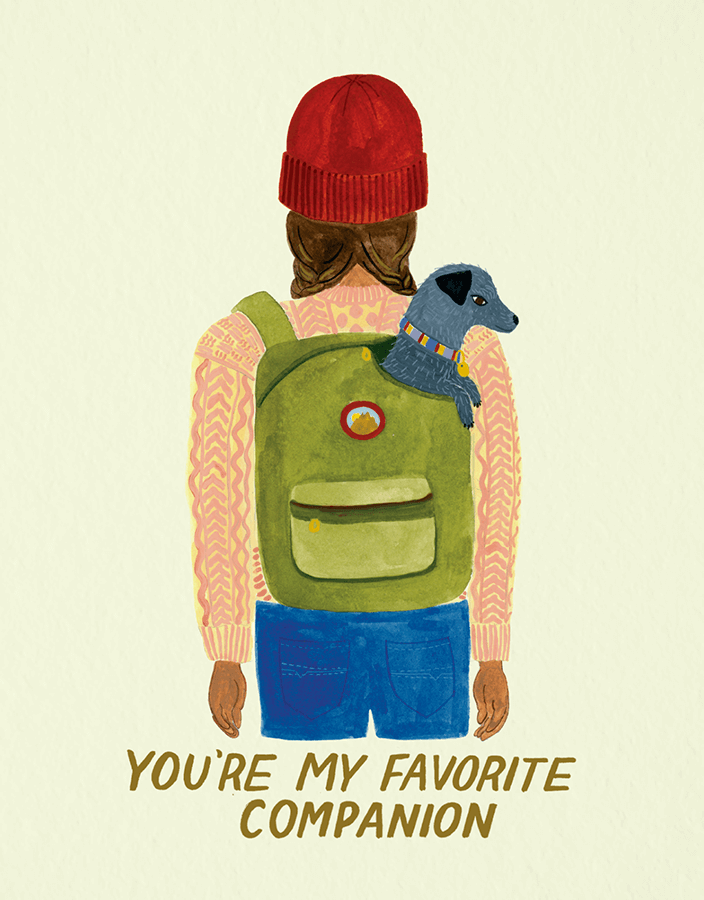 Send this card here
18. Made for each other.
 You ever feel like you and your friends are perfect for each other. Well, this must be your lucky day because this card wouldn't be more perfect.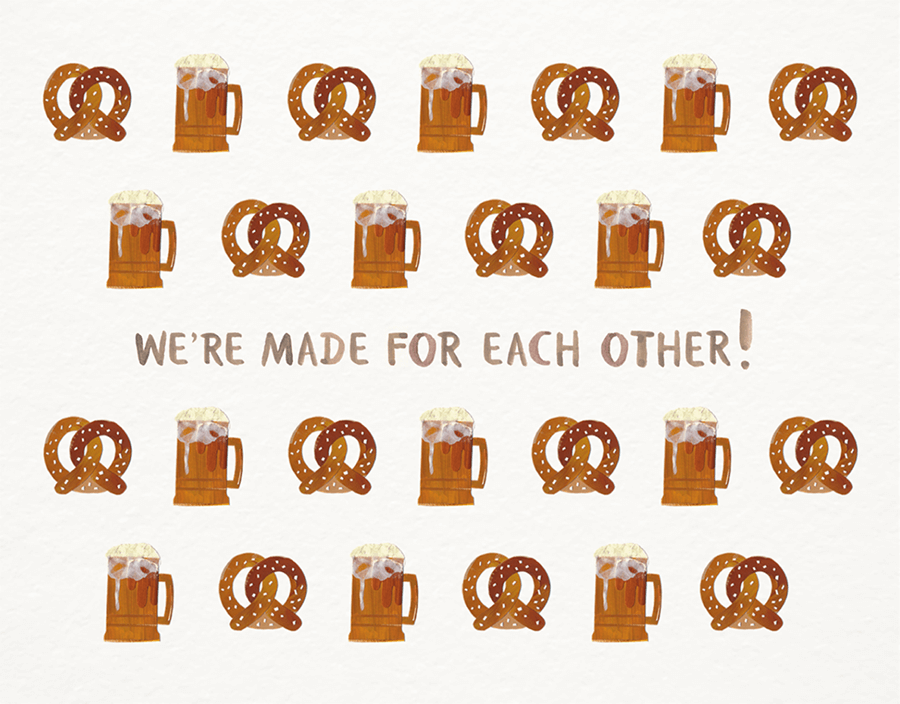 Send this card here
There you have it! A list of friendship cards for the loveliest of friends on your list. Send them all of your love — just because you care.