During the Holidays, you should be spending time with your family watching re-runs of How the Grinch Stole Christmas and drinking copious amounts of eggnog. The precious time you do have during the holidays shouldn't be spent scrambling to organize holiday cards. Standing in long lines at the post office, waiting for your box of holiday cards to finally make it in the mail — no thanks to the holiday rush at the post office– and cramping your hand from writing out all of those mailing addresses. Few folks actually enjoy trying to neatly write out all those addresses and even less folks enjoy spending hours stuffing envelopes. Wouldn't you rather be doing fun holiday-esque activities? Or honestly just about any other activity? It's not fun and should be taken out of your holiday to-do list immediately.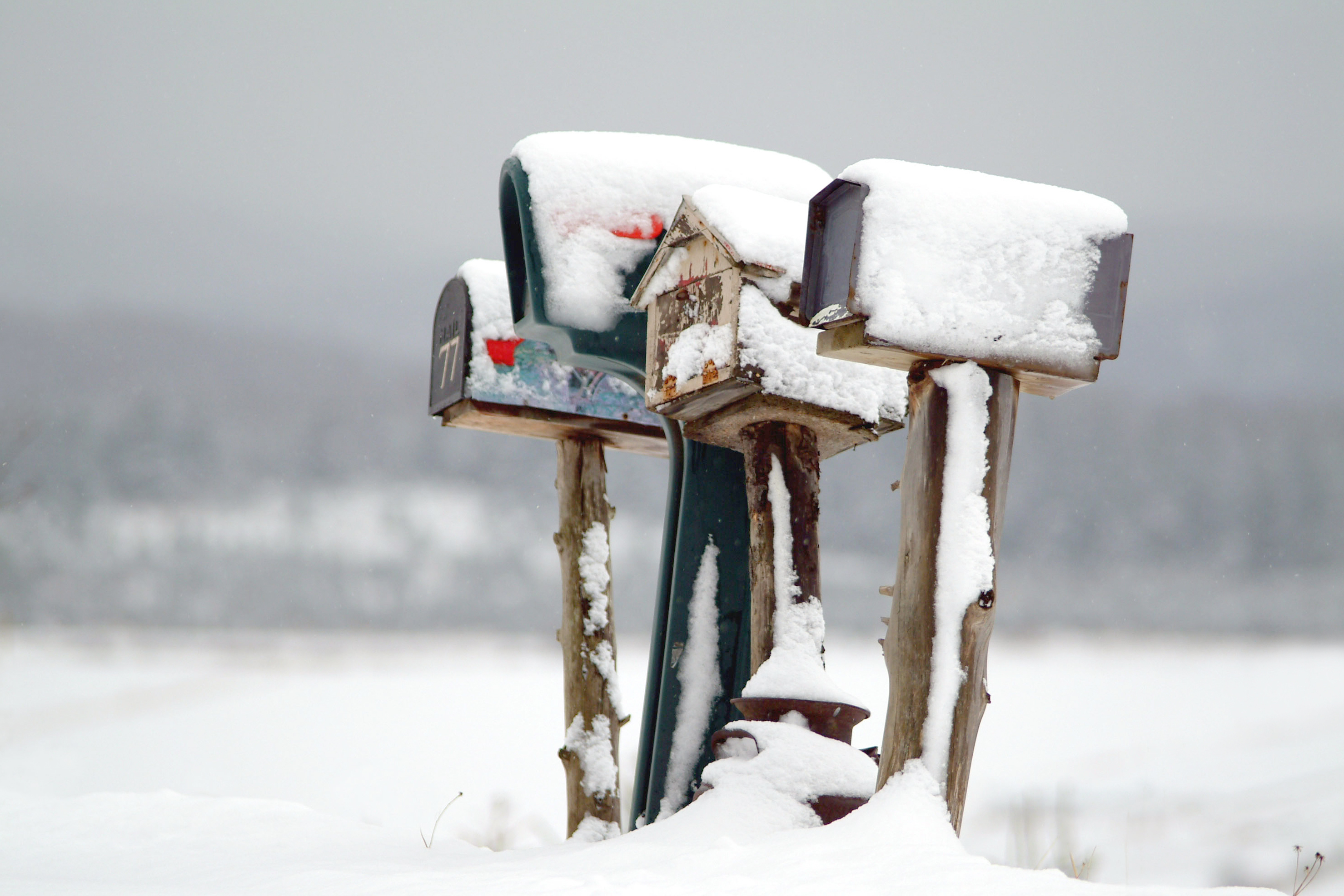 But of course we're not suggesting to give up holiday cards altogether. We're not the Grinch! In fact, sending holiday cards is one of our favorite activities throughout the whole year. 
Ok, so how to send holiday cards without spending endless (precious) hours on stamping, stuffing and mailing?

Well, for one there's the holiday address book — this handy tool lets you easily collect (and update) your contacts' mailing information where the information is securely stored for as long as you need.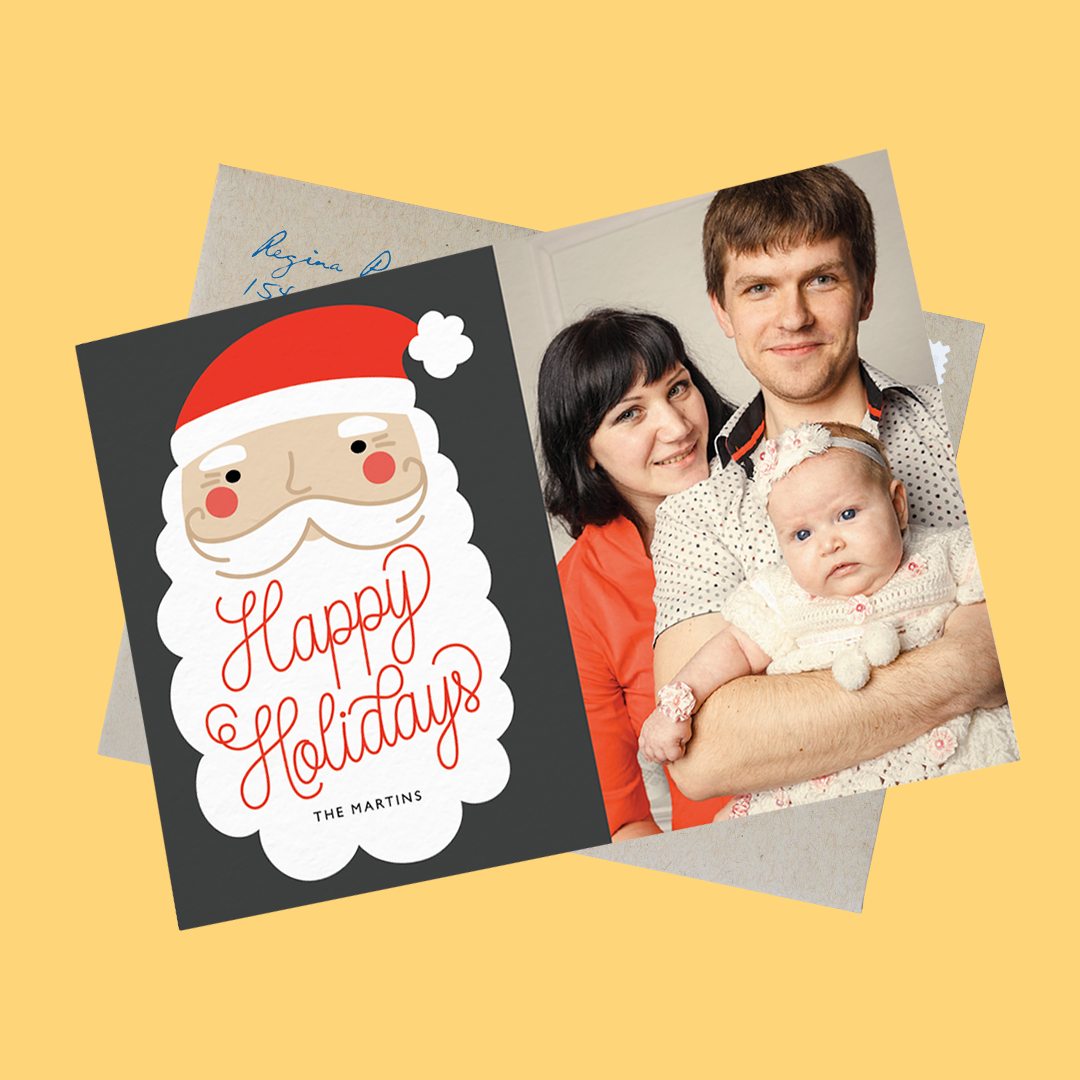 When you're ready to get those Holiday cards on the road (or in the mail) you can spend another 5 minutes or so clicking a few buttons, uploading a few images and voila! Your Holiday cards will be taken care of without the carpal tunnel and wasted time. But how?! What sorcery is this, you ask?! It's Postable. We take care of all the hassle of holiday cards while you get to play with super awesome Holiday card designs. Let us take you through the greatest new holiday tradition you'll be adding this year. Checkout Postable's bewitching selection of Holiday cards!
Checkout this handy-dandy infographic on how to send holiday cards in 5 minutes. 

Step 1. Import your contacts
Already have all of your friends' & family's mailing addresses neatly stored in a handy excel spreadsheet? Perfect. Use the import tool to quickly upload the file into your Postable address book. Takes seconds to do and is just a matter of clicking here and there a couple times. Within just a couple of minutes your address book will be ready to rumble!
If you don't have a spreadsheet ready to go and have no idea what the mailing addresses are — not to worry. Use the collection tool to easily gather them from friends and family.
Step 2. Choose and customize your holiday card
Do you have the perfect holiday card already in mind? Is it a photo holiday card with a lovely border? Or perhaps a card in which you can write on the inside with an adorable holiday scene on the front? Maybe a photo card with a classic script overlay is more up your alley. Whatever you've got in mind, chances are that you'll have no trouble finding exactly what you're looking for.
Have no clue what you'd like to mail out this year for the holidays? Perfect.
With hundreds of different templates to choose from, this step is the most fun. Browse through Postable's holiday card selection — you may even choose to filter the selection depending on what you're looking for (custom or non-custom for example). We work with the most talented artists around so there's no shortage of amazing designs to choose from.
Took some amazing family photos this year? Great! Uploading your own photo to one of the photo template cards is super easy. [Pro tip: use high resolution photos for best print quality.]
Step 3. Select recipients & checkout
Once you've chosen and customized your card, it's time to choose your recipients. Who will you send your holiday cards to this year? The toughest question of them all. Or perhaps the easiest. Just choose your entire address book — who woudn't love to receive a little holiday magic from you?
Select your recipients — individuals, groups that you've created previously or the entire address book — and click send. Postable will take care of the rest.
Yup. We'll print, address and mail out all of your cards for you. So you can go off and enjoy the holidays the way they were meant to be celebrated.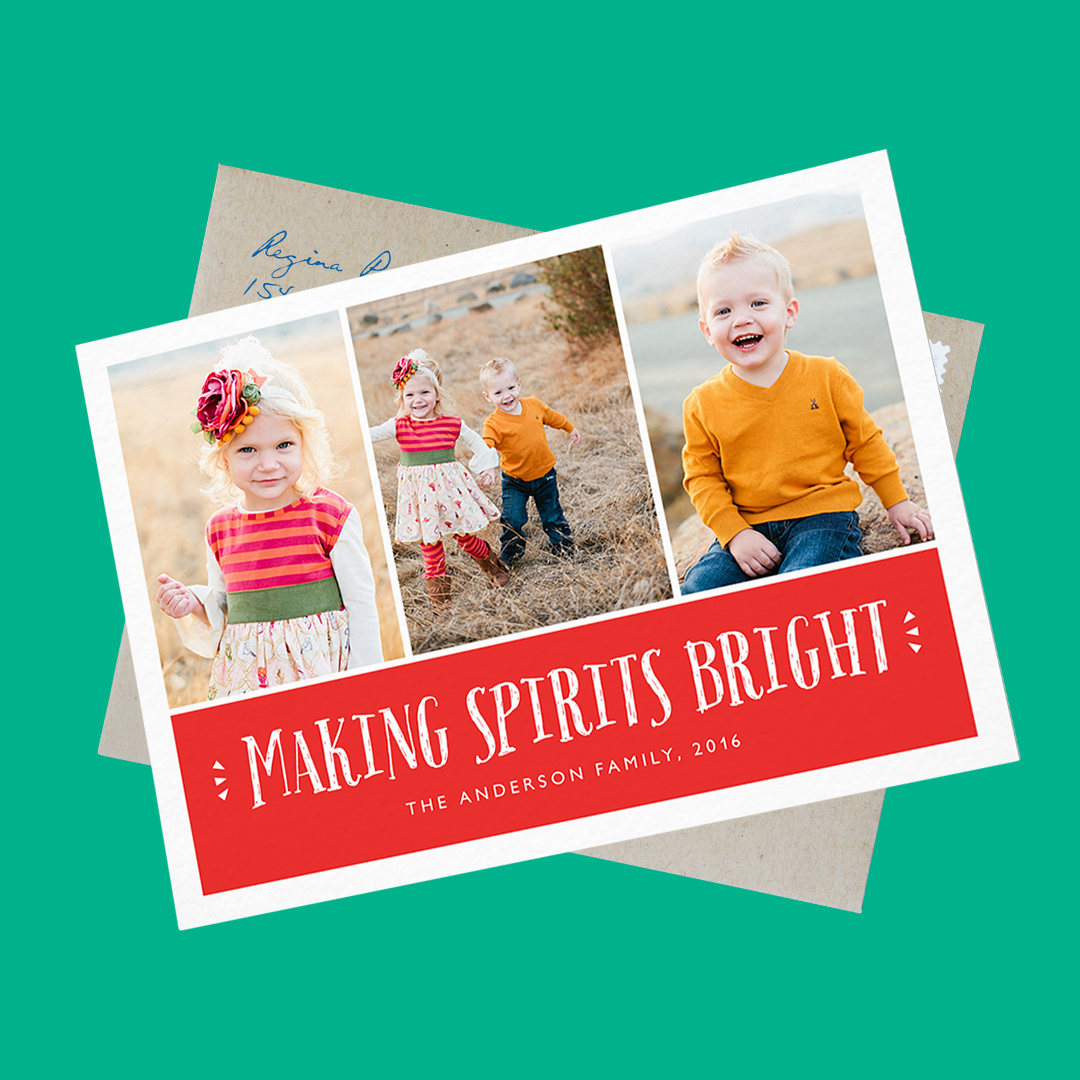 See the holiday cards here
You may be wondering — what in the world are you going to do with all of that free time? Now that you don't have to spend hours licking stamps, writing out addresses and stuffing envelopes (not to mention additional hours standing in line at the post office) — what will you do instead?
Here are a few ideas to get your thinking…
1. Make home-made eggnog with a twist. And proceed to drink it for hours upon hours in front a toasty fire pit.
2. Bake delicious cookies. Invite your neighbors and eat them all in one sitting while they're still hot.
3. Make homemade ornaments. And host a Christmas tree decorating party — don't forget to mail out those invites ahead of time.
4. Host a holiday cocktail party. Stock the party with the basic ingredients (a few standard bottles) and ask your guests to bring a unique addition. Then get creative!
5. Have a holiday family night. The holidays have been the setting for many great movies. Choose one of many holiday movies and gather the family. Add a holiday twist to the traditional movie night snacks like holiday popcorn.
6. Make your own gifts. Crafting just took another level. Use your free time to get creative and make some of your gifts. They may be a little less extravagant than the store bought goodies, but it's the thought the counts — right?
Although these are all just simple ideas, can we all agree that these are all much better ways to spend our time other than stuffing envelopes Consider this our holiday gift to you!
Question boils down not to how long you'll spend on mailing out your holiday cards, but which holiday card will you choose to send (in all of 5 minutes)?