The holidays are practically upon us. Well, sort of. But we're already thinking about which Season's Greetings card design we're going to send out this year. And thanks to Postable's easy tools, we're able to mail out holiday cards without wanting to pull out our hair. There's no excel spreadsheet and calls to make in order to collect mailing addresses. There's no stamps to lick until we're sick to our tummies. We're so excited about these tools, in fact, that we wanted to share some of the fun with you all. Here are 8 features to make sending holiday cards a total breeze this holiday season (and every season thereafter).
[Updated for the 2018 holiday season!]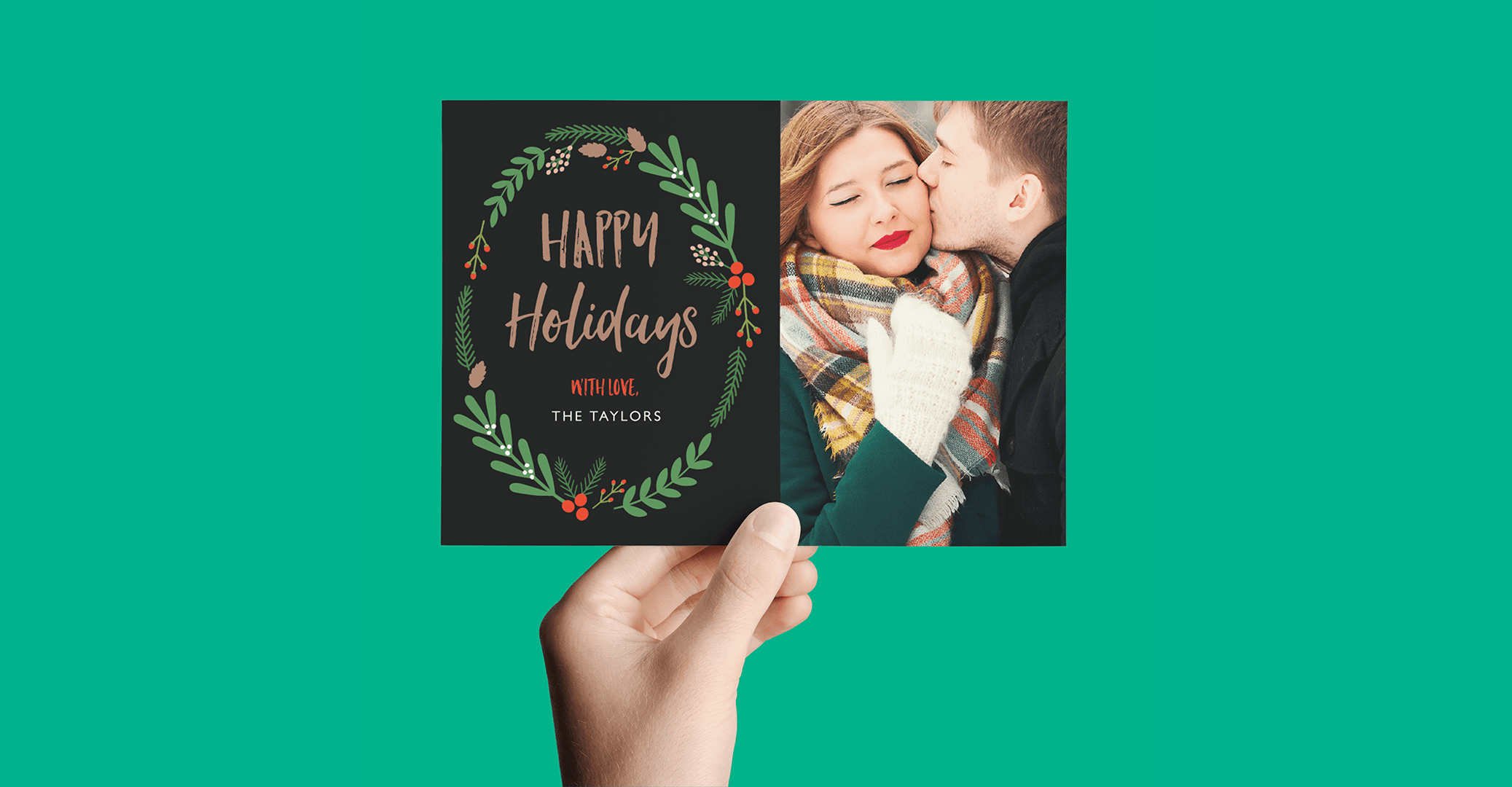 Each one of these eight features have been designed with individual needs in mind. So perhaps, you'll only find one or two of these features useful. Perhaps all eight will come in handy. Which one you choose to use — of course — is up to you. And remember, if you ever need any help with these feel free to reach out to us! Always happy to help.
1. Address collector
If you're planning on mailing out holiday cards this year (which, of course you are), you're going to need mailing addresses. And unless you got married recently or sent out some other mass invite, you likely don't have everyone's mailing address. Not to worry. Just use Postable's address collector to easily gather mailing addresses for your holiday cards. Check out this uber easy tutorial on how to collect mailing addresses for Holiday cards (in 5 minutes).
2. Import
Perhaps you've been collecting mailing addresses for a long time. And you already have all your mailing addresses in a spreadsheet. That's cool too. Just import the bad boy into Postable's free address book with a click of a button. This tool will import your existing mailing list into your free address book. When you've selected and customized your holiday card — this mailing list will be at your finger tips. Remember, you can always edit the addresses further once they've been entered into the address book.
3. Update Addresses
Ok, so you've been a fellow Postable-er for years and all of your mailing addresses have been safely stored in your Postable address book this whole time. Only now, things have changed. The folks in your address book have been making big moves… As in, literally — they moved. Updating your addresses is super easy. Use the update tool to easily email everyone (or individuals) with a request to update their info. Easy Peasy.
4.Custom Designer Holiday Cards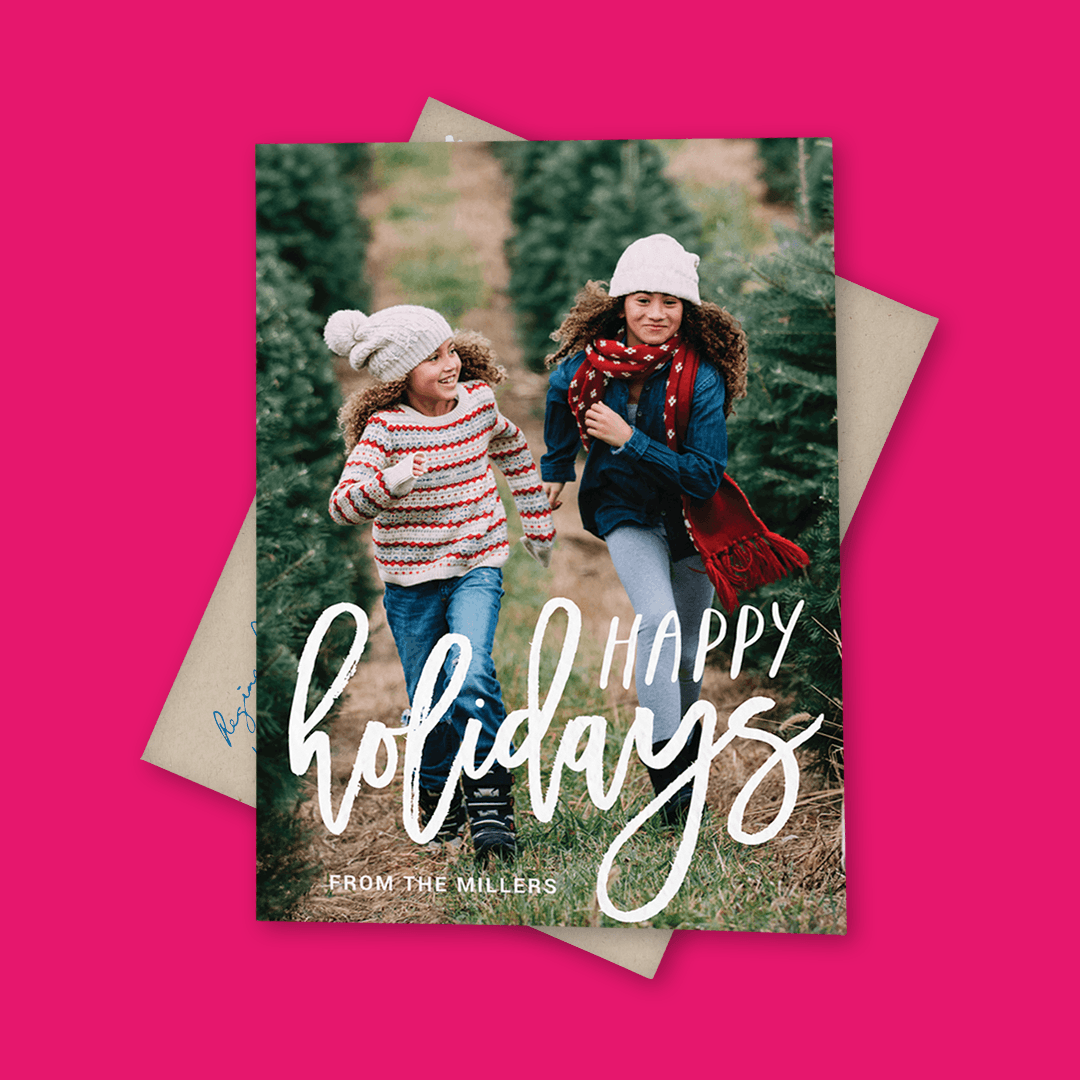 See the cards here
Ok so you have your address book filled up. Pick a card that really makes your heart flutter. We work with hundreds of different designers from around the country to bring you the prettiest, festive-iest, loveliest, happiest, wonderful-est holiday card designs you could ever want. Perhaps you took a very special family photo this year. Why not show it off on your holiday cards? A selection of photo and non-photo designs are at your finger tips. You can easily pick any design and simply test it out — without committing to anything. Go ahead — have some fun!
5. Handwritten font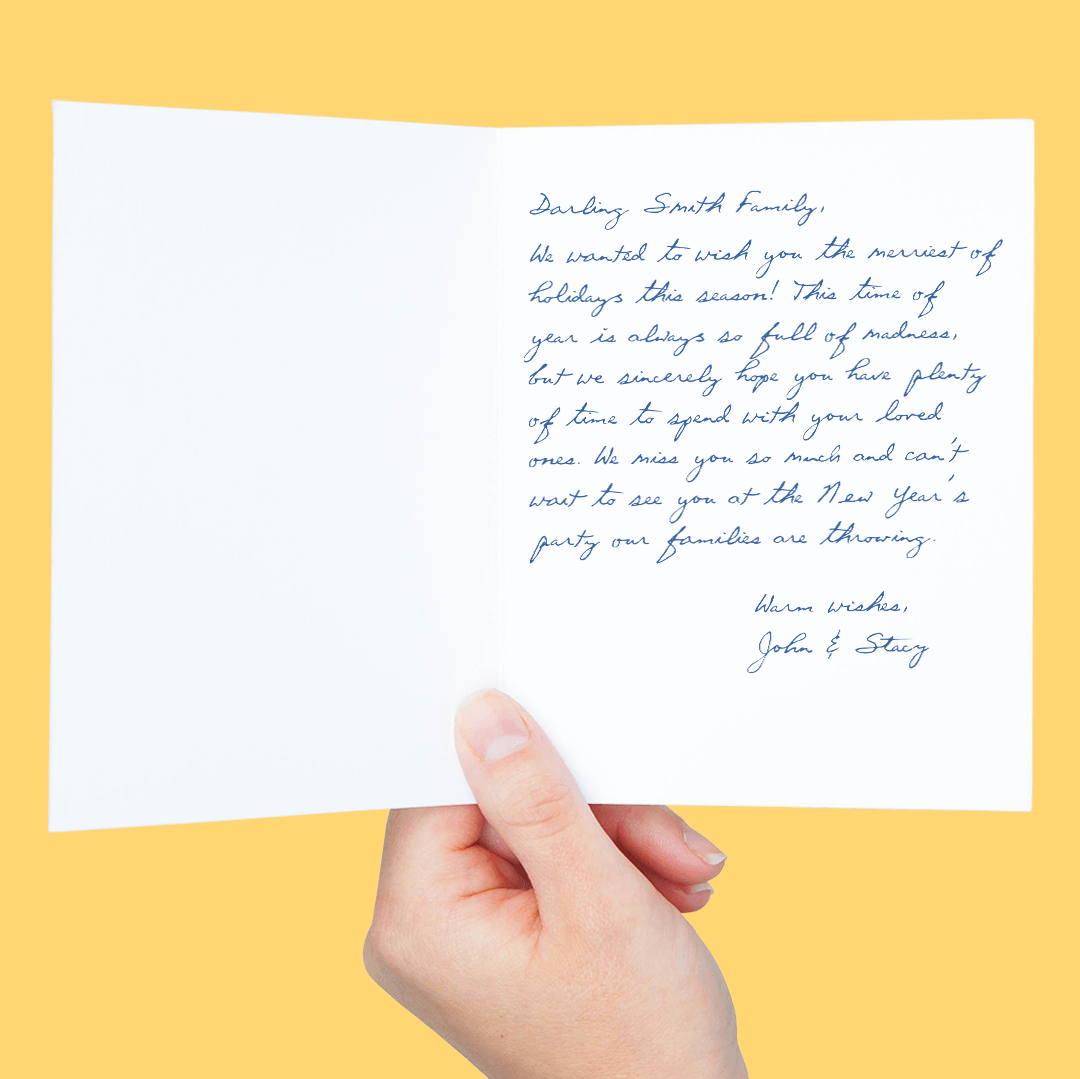 For those of us who enjoy a little personal message — the folded Holiday cards are a great option. You'll have the ability to include whatever message you'd like on the inside AND use one of our smart handwritten fonts. Don't worry — we won't tell.
6. Carbon Copy
Need to mail out hundreds of business holiday cards with the same message, but still have a customized recipient name? Perhaps you'd like to have one master message inside your holiday cards that you can then go and customize further for each individual recipient? However you'd like to use the Carbon Copy tool — it's there to make your life 10000x easier.
7. We'll Mail it For You
Arguably the best part! You can send beautiful designer holiday cards personalized completely to your liking without ever leaving your couch (or changing out of your PJs). Yup. Postable will print, address and mail out your holiday cards for you. You're welcome. Not sure how to make this happen? Checkout this simple mini-tutorial on How To Mail Your Holiday Cards in 5 Minutes.
8. Scheduler
Going to be super busy during the actual holidays? We get it. Us too. You can schedule all of your holiday cards right now and set them to get mailed out later in time for the holidays! Cheers to checking off things from your hectic to do list early!!
BONUS — Inserts.
Our newest feature to help make this holiday season a total breeze is the inserts feature. Great for businesses who wish to include their business card inside the envelope along with the actual holiday cards. Whatever you wish to include — we'll add it in there. Just send us an email and we'll help make it happen!
Who's excited now?! All these features are available to you so go ahead and use whatever tools will make your life easier. The holidays are stressful enough — why not take a little off the edge?
Question is, which holiday card will you choose?