It's safe to say this year has been no picnic. Whatever grand plans we had for 2020 likely had to be paused. Just because the rest of the year has felt like one giant garbage fire doesn't mean we shouldn't try to end the year on a somewhat higher less-garbage-firey-note. As the 2020 holiday season approaches we wanted to take a moment to make some plans we could actually keep. Hello social distanced holiday festivities! 2020 may put a damper on any big gathering plans, but don't let that get you down. We've brainstormed some fun socially distant ideas for the 2020 holiday season.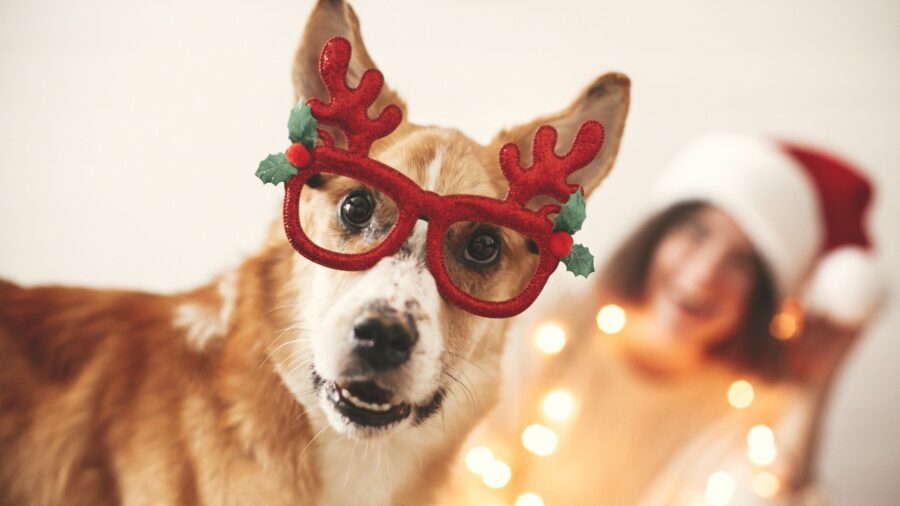 Even after the current safety measures are a thing of the past, all of these holiday activities will be fun additions to our indoor family traditions!
Traditional holiday activities you can enjoy in 2020!
Let's start this list with a few items we all know and love. The holiday activities with which we've grown up with can still be enjoyed — at least those that don't require us to be in groups or gatherings — in 2020.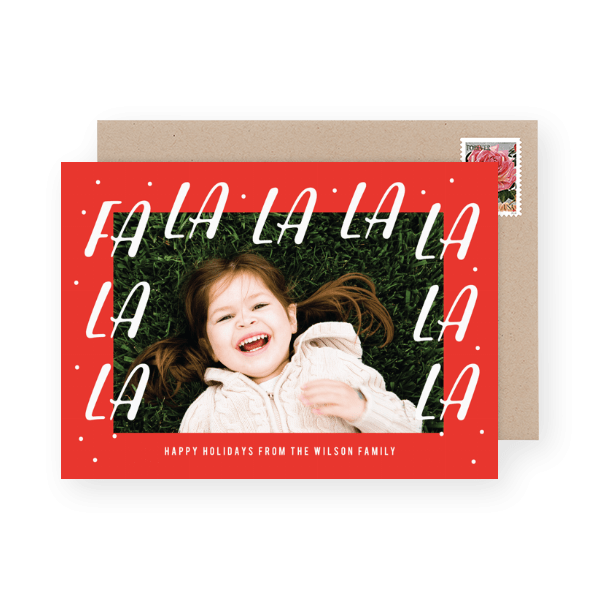 You can also choose to co-organize these activities with friends and family who are socially distancing to join you virtually! Have your computer or phones nearby so you can still joke and laugh together while getting festive.
Brownie points if you knew we'd start this list with holiday cards! It's most definitely our favorite holiday tradition and one you can absolutely still partake in.
Whether you choose to DIY 2020 holiday cards or choose designer holiday cards (that can even be mailed for you!) — don't leave this step til the end. Holiday mail tends to get backed up so make sure to mail your cards at least* 2 weeks before you want them to arrive (we'd recommend around 3 weeks in advance).
The best part of having your holiday cards get mailed for you? Having all that creative and hand-crafty energy left for something way more fun!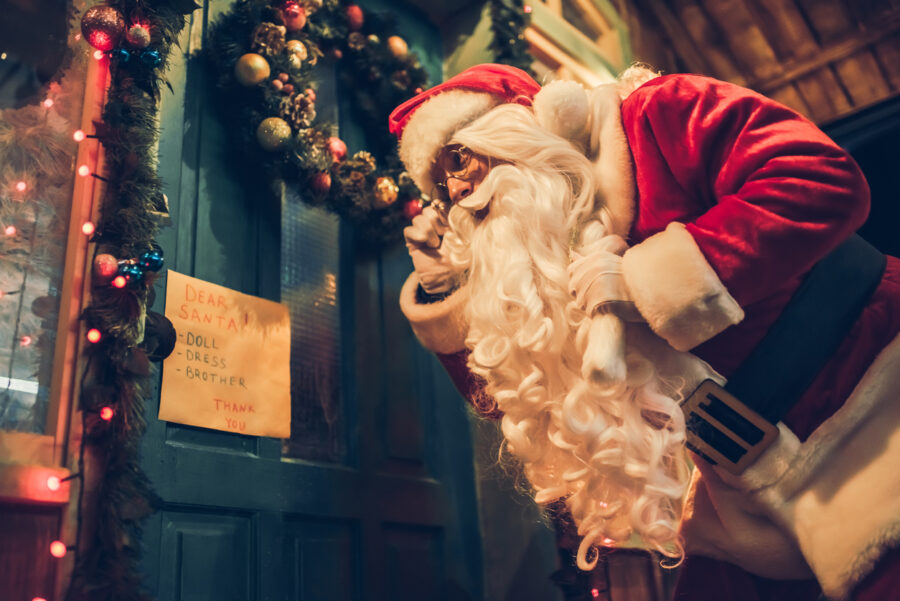 Use that creative energy to come up with some holiday decor for the front door! Everyone loves a traditional wreath, but if you're feeling funky why not think outside the box (read: wreath)? Pinterest will surely have a load of great ideas for you, but to get you started consider using holiday items like ice-skates or a Santa hat. Fill these items with a bouquet of winter florals and voila!
Socially distant cookie swap → with neighbors or friends!
Organize willing participants and have everyone drop off their goodies on the front doorstep of 1 other participant! Everyone will have a lovely little sweet treat waiting for them when they open the door.
Decorate a gingerbread house.
An oldie, but a goodie! Gather your supplies and get to decorating… If you end up snacking on the whole thing before it's finished — we won't tell.
Send your holiday wishes to those in our communities who could really use the extra warm wishes this (and every) season.
Pull out the pillows, pop the corn and decide which Christmas classic to watch — or make it a Christmas movie marathon!
Take a drive around to see the holiday lights.
If you have a car, driving around to see all the lovely Christmas lights around your neighborhood is a great way to observe social distancing while getting out of the house.
Bake holiday cookies… or cakes… or pies. It's your kitchen, you choose!
If you haven't already spent an abnormal amount of time baking bread this year, here's your chance. But make it festive!
Beautiful photo holiday cards or hand painted designs. Post-consumer recycled paper. All mailed for you!
Start some new holiday traditions in 2020!
Ok, so maybe some of these festive activities have been making appearances in your yearly festivities and maybe not. Either way, here are some more fun holiday-esque ideas to spend your time indoors this year!
Get the kids excited about writing with a letter to Santa Clause! The whole family can get in on the fun and use the opportunity to teach proper letter writing (envelope addressing and all).
Sure, your Instagram account is filled to the brim with photos of your family, but are you all in it and are there Santa hats involved?
If you're able to donate toys this holiday season — there are a lot of children who would benefit greatly. Another teaching opportunity for the kids and a lovely new tradition to start in 2020.
Start a tradition to read a bedtime story by the Christmas tree.
Get cozy under the Christmas tree with some holiday blankets and pillows and get the kids excited about reading! Go through the Christmas classics and feel free to include some modern books as well!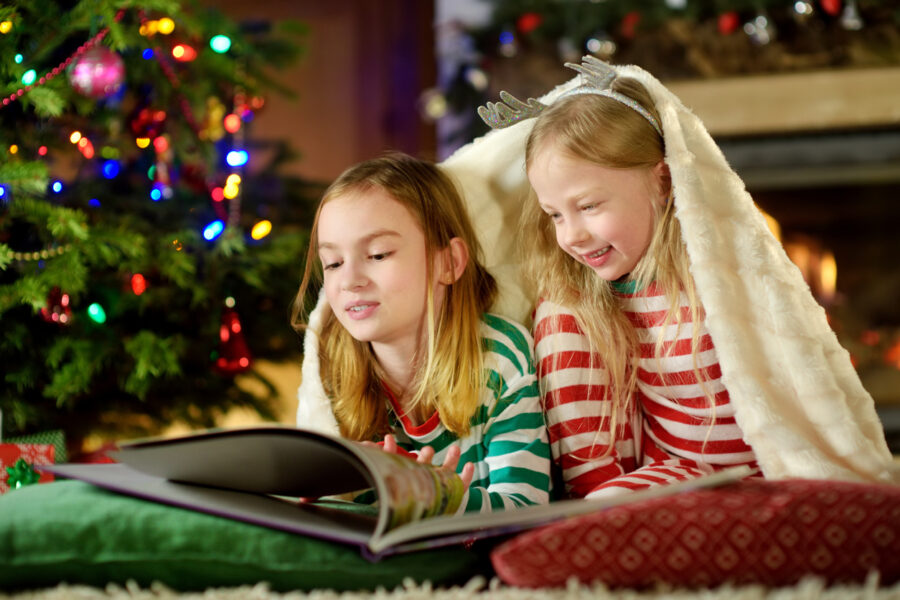 Family slumber party under the tree or in a holiday fort!
Gather all the pillows, blankets, sleeping bags you have and create your own little holiday fort… Don't forget the eggnog! This might help make staying home a little more exciting!
Make your own holiday playlist.
Unlike most other years, we won't have every single holiday tune thrown at us from every which corner — unless of course you've got them on repeat at home. Either way, wouldn't you like to customize your playlist to your own taste?
Game night, but make it festive.
Whether you choose a holiday board game or not, make the game night evening festive with some holiday drinks! Spiked eggnog for the adults and some hot chocolate for the kids!
Kid friendly socially distant holiday activities!
Looking for fun ways to keep the kids engaged and enjoying the holiday season? Want them to continue to learn and grow while the socially distant safety measures are in place? Who said everything has to be holiday themed? It's the holidays… Anything you do right now is holiday themed 🙂
We've got some great ideas to do just that!
Put on a family talent show — and stream it live for your extended family.
If you want to put a holiday twist on it, think of holiday songs and movies to inspire the acts. Really get into it by creating a mini at home stage and lighting with whatever supplies you have at home.
Nobody said it had to be good. Another opportunity to get the kids excited about learning to read and write. Everyone decides on a common theme and location. Then each person gets their own character and their own chapter. Once each chapter is written — everyone takes a turn to read theirs aloud.
Learn a new language — or parts of one!
Pick a few phrases to learn each day and learn them together. You can even make it part of your morning routine!
Have a little Topchef competition right at home for the kiddos!
Help the kids pick out their own recipes and be sure to supervise, but don't be afraid to let them get a little creative. So long as they're not baking, going off script from the recipe can add a little fun to the whole cooking thing.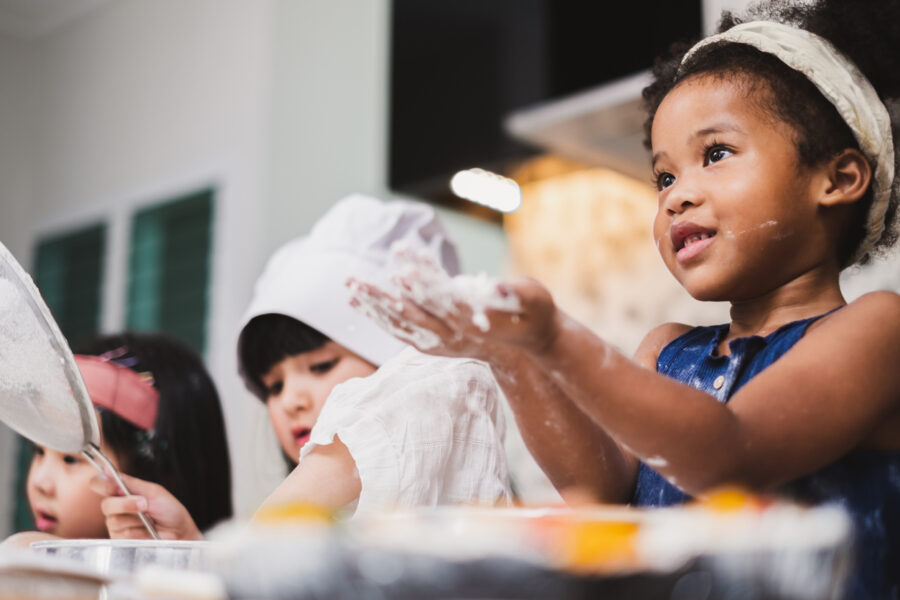 Have a photo competition with the kids!
Another friendly competition to keep the kids engaged. Show them a few examples of how they can get creative and go at it. To get real creative and maybe a bit retro — order some disposable cameras instead of using phones.
Science turns into magic in the hands of a child. Teach them the magic of learning chemistry with some at home DIY experiments.
Help the kids write their own script, use whatever supplies are around the home for costumes and props and let them perform their hearts out!
Play in the garden as a family or plant some house plants!
Live somewhere warm during the holidays? Take advantage of the weather by playing in the garden.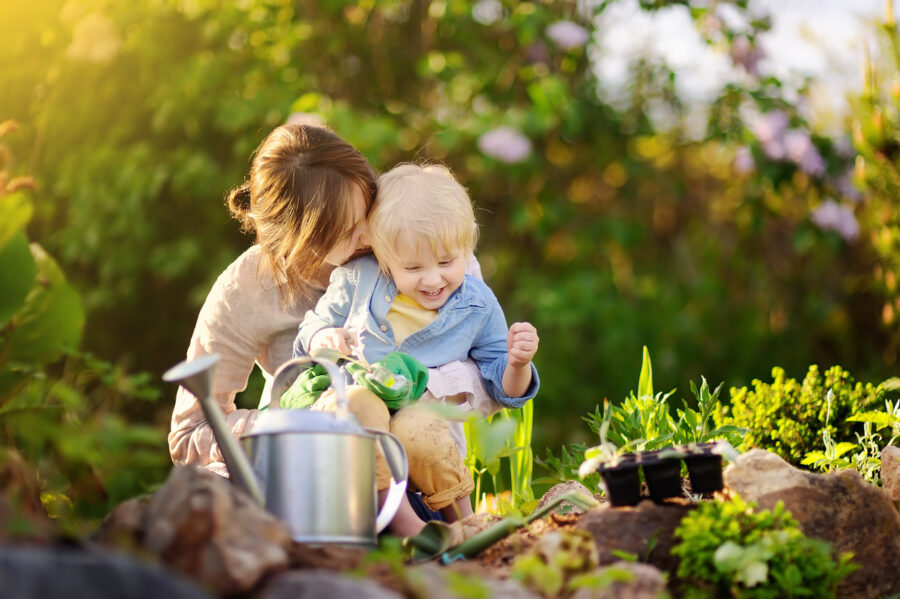 Sit down with the kids and write all the things you all are grateful for. This is a great tradition to have at the end of the year and even more fun to re-visit throughout the year.
Non-Holiday specific activities.
Once you've enjoyed your last holiday tune, mailed out your holiday cards and watched every holiday movie known to mankind… You might be ready for some fun indoor activities that aren't necessarily holiday related.
We get it.
Socially distant book chain swap (Secret Santa book version).
End the year with a fun book swap! Everyone who is participating will choose a name (secretly) and will gift that person their favorite book from 2020.
Plan a holiday getaway for 2021 (or just a regular getaway as soon as it's safe to travel again).
Science has shown that anticipating a vacation is just as (if not more) satisfying as actually going. Take this time to plan the most epic vacation of your life for 2021.
There are a million to choose from especially right now as many institutions and organizations are offering sales and even free opportunities.
Treat yourself to a spa day!
An at home spa day is just what the quarantine is missing. Look up a 10 step skincare routine that tickles your fancy and don't forget the bubbly. If you don't want to shell out for expensive skincare products, there are a ton of at home DIY face mask options.
Writing thank you notes is something all of us could do more often. The holidays and the end of the year is a great time to reflect on the people we're most grateful for — and of course express that gratitude.
Tune into a soap opera… On mute and create your own dialogue.
Feeling silly? Tune into the latest soap opera, but turn off the volume… Make your own dialogue and get your giggle on.
Finally read those books that have been sitting on your shelves!
Been meaning to get to that book? Us too. Here's the perfect time to get cozy by a fire (or a window) and finally dig into those reads.
Once we're all back to social gatherings again, you'll be able to use this fancy new skill to impress your friends… And make them cocktails!
Read the Harry Potter series (watch the movies after each book).
Any time is perfect to re-read the Harry Potter books, but the holidays are practically begging for it. All that time… All those books! Have at it.
So many fun ways to spend the 2020 holiday season despite not having the usual holiday gatherings.