Running a small business means you're always on the lookout for simple solutions to complex problems. And we totally get that. This is why we've created your latest favorite business solution for business anniversary cards. Why spend hours upon hours writing hundreds of cards, licking too many stamps and cramping your hand with all of those mailing addresses? And now that many businesses are working from home, all of that effort may fall onto one person which can be overwhelming and inefficient.
Wouldn't it be great if you could mail all of your business anniversary cards in minutes?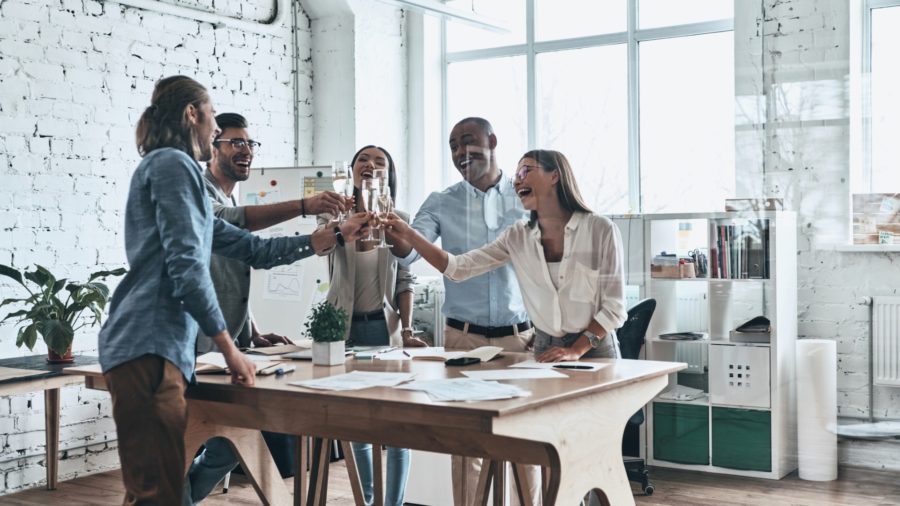 If it's your company's one year anniversary, you should be spending your time and money elsewhere. Luckily, we've got just the thing.
Send all of your business anniversary cards in minutes with Postable.
Upload your list of contacts.
Choose & customize your very own business anniversary card.
Write a master message (to get personalized automatically).
And click send!
That's it.
Create all of your business anniversary cards in minutes. Postable will print, address and mail them for you.
BONUS: Automated business anniversary cards.
If you're going to mail out your cards based on individual client and employee anniversaries, the mailing dates will vary from person to person.
Don't worry — no need to panic.
The solution is an automated system created so that you never have to think about mailing them out on time!
When you upload your list of contacts, include each person's anniversary date in your spreadsheet. Then use the auto anniversary tool to set up your project and click send.
Your anniversary cards will go out automatically throughout the year just in time for each anniversary without you having to think about them!
Schedule individual business anniversary cards to get mailed out for you throughout the year. Customizable and easy to set up in minutes!
When to send business anniversary cards?
Celebrating well-earned milestones is an important part of keeping spirits high. While you're sending these cards to help boost your business (more on that later) you're also allowing yourself to make a fuss about all the hard work that you've put into this thing. Here are some business anniversaries that are not only worth celebrating, but can help stimulate further business.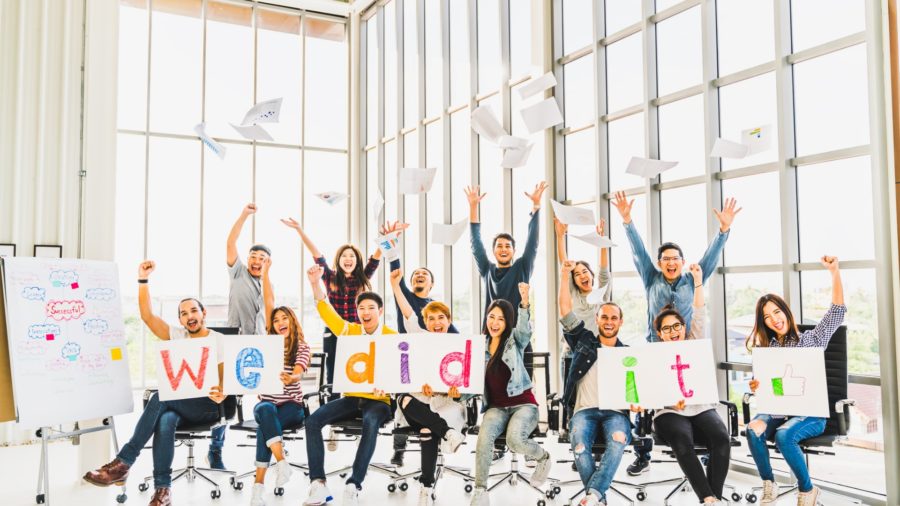 The anniversary of the start of your company.
The anniversary from the day that your company was started aka your own business birthday is a great opportunity to remind your clients and employees of the shared milestone. It's no small task running and maintaining a successful business so don't be shy! Let the world know you've been around killing it for the last year, two or TEN!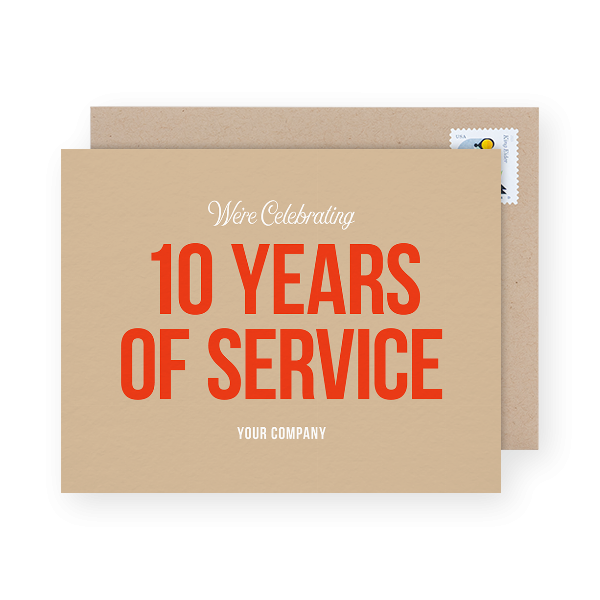 This simple, yet effective design is perfect for catching your clients' attention. You can change the wording to say whatever you'd like. Celebrating 3 years? Great, change the text AND color scheme to match your needs.
Pro tip: Use the Carbon Copy tool to apply the same master message to as many recipients as you'd like. The tool will automatically customize each recipient's first name.
Your customer's anniversary with the company or service.
While celebrating your time as a company is important, it's equally as essential to mark your customer's anniversary with your company. This is applicable to just about any kind of business or service.
Examples of customer anniversaries varying in industries:
Realtors: The one year anniversary of helping your clients buy their home.
Product businesses: The one year anniversary of their big purchase. Check in on them to see how it's going!
Tax Accountant: The 1 year 'anniversary' of the last time you helped them. ('It's that time of year again!')
Hair stylist: The 3 year anniversary of them sitting in your chair!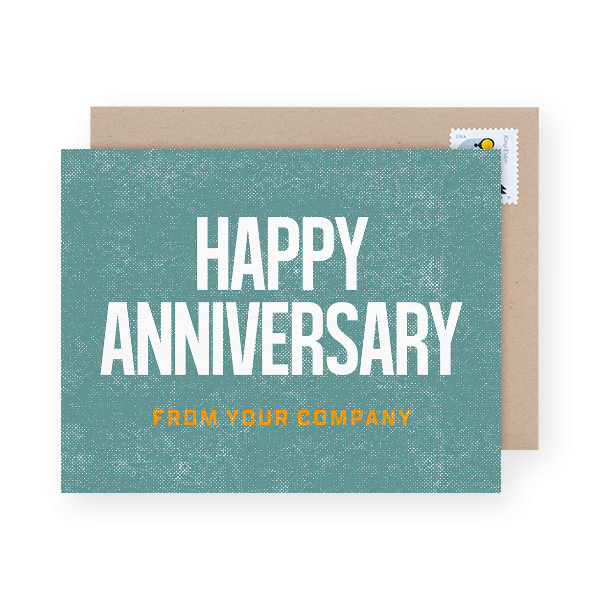 This business anniversary card is simple and easy on the eyes. You can customize your company's name right on the front. We love the color scheme of this one and the use of a simple bolded font, but you can change the colors to match your branding if you wish.
Pro tip: Set up an automated business anniversary campaign to have these business anniversary cards mailed for you throughout the year. When you upload your contact list, simply add a column for the 'anniversary' date of when you'd like the card to arrive to your customer.
Employee anniversary cards.
You obviously want to boost awareness of your brand with your clients, but don't forget about the employees that make your company run on the day-to-day. Boosting and maintaining a high employee morale is an important aspect of running any successful business. Sending your employees these greeting cards to mark the time they've invested into your company is a tiny gesture of gratitude that will speak volumes.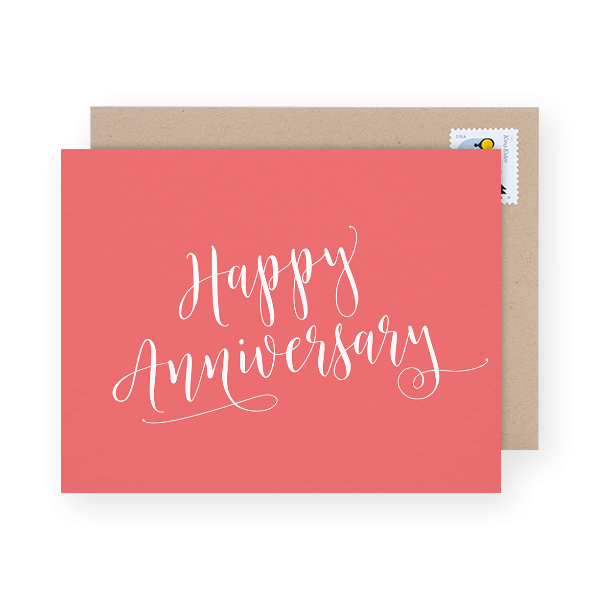 Looking for something a bit classier? This lovely design is the perfect employee anniversary card if your branding fits more with a scripted font and a minimalistic approach. Save the nitty gritty details of thanks for the inside of the greeting card.
What do you write in a work anniversary card?
Make sure to let your employee know that their efforts have not gone unnoticed. Thank them for their excellent work ethic and creativity (or whatever element you'd like to highlight). Adding a personal element of thanks that specifically mentions something about that employee can go a long way.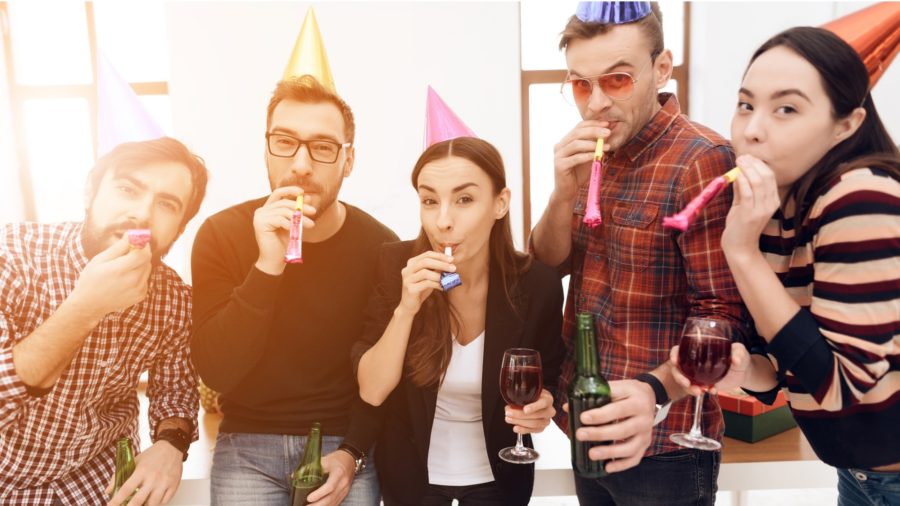 Why send company anniversary cards?
Ok, so you know when some good touch points are for business anniversary cards are, but why would you even bother sending them?
Sending business anniversary cards helps build customer retention.
The number one reason is customer retention. Direct mail is an easy way to boost this important metric for your own company.
[See: How to Small Businesses Are Using Direct Mail to Grow.]
Your clients want to feel that you value them and their business. They want to feel important (don't we all). Sending them personal snail mail is an easy way to acknowledge them and their value.
Help to increase sales!
At the end of the day, your ultimate goal in running just about any business is to sell something to someone. Sending these personalized business greeting cards allows you to place your branding in front of customers who have already proven that they value your service or product.
Direct mail that looks personalized and enticing has an unfathomably high open rate (aka 100% because nobody would toss a lovely looking envelope with a handwritten address). So while you could send promotional emails all day long, you'll never be able to compete with these open rates.
Help build brand loyalty and generate word of mouth.
What is a business anniversary card if not a thank you note in disguise? If you treat the messaging on your anniversary cards as an opportunity to express gratitude (and avoid selling anything), your clients will be struck with all the fuzzy feelings.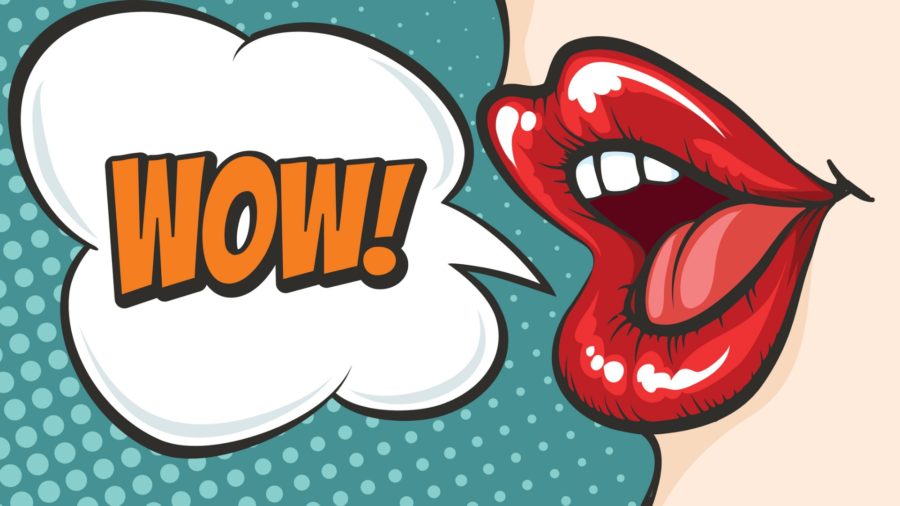 It is incredibly rare for companies to mail out personal [handwritten] thank you notes. This act of gratitude will stand out to your customers who will then be converted from simple customers to life-long brand loyalists.
And brand loyalists will help you boost your word of mouth like no others!
[See: 6 Customer Retention Notes Every Business Should Be Mailing]
What do you write in a business anniversary card?
Depending on the type of anniversary card you're sending, the message will vary. However, there are a few key elements to keep in mind no matter what kind of card you're sending.
Avoid explicitly selling.
Keep it short & sweet.
Always show gratitude.
Avoid explicitly selling.
We know you want to increase sales! That's precisely why we'd suggest avoiding any salesy language in your anniversary cards to your clients. You don't want to spoil the personal messaging with a sale or discount. Focus the message on the anniversary and the personal message along with the quality card will remind your customers of the class of your brand — which will inadvertently drive up sales.
Keep it short & sweet.
You're writing a message in a greeting card, not a novel. You've got a limited amount of space and honestly the attention span of most folks is not very long — so keep it short. Get your point across immediately. You want your clients to read your whole message and walk away with positive thoughts.
Always show gratitude.
Your business anniver sary cards are really just another opportunity to let say thank you to your customers. Don't forget to let them know how grateful you are for their loyalty and business. Customers are making their purchasing decisions not just based on the product, but on the connection they feel with the brand. If you show your gratitude outright, it helps to build that brand relationship that will help to increase customer retention and of course, sales in the long run.
Custom business anniversary cards you can send in minutes.
Convinced you need to be jumping on this bandwagon asap?
We thought so. This is why we've made sending company anniversary cards a total breeze. Get started by signing up for your free Postable account.
Business anniversary cards mailed for you. Start by signing up for your free account.