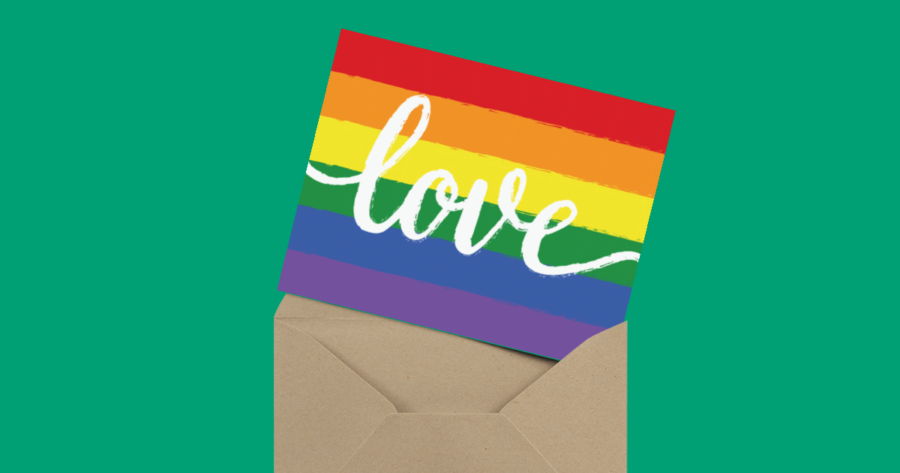 I love you cards aren't just for Valentine's Day. After all, telling someone you love them isn't unique to one day of the year. If you love em' — gotta let them know.
You know?!
There are about a million ways to let someone know you love them. One of which is sending a card that says just that. Perhaps you'd like to elaborate on the inside… Perhaps simply signing your name is good enough. Whatever words you choose to string along with the magic 'I love you' is up to you. You could go into detail about why you love them so darn much. You could simply repeat the magic words over and over again. Or a simple one line of 'I love you' can do the trick.
Just don't forget to sign your name.
I love you cards you can mail in minutes.
Here is a list of cards that say 'I love you' that you can send in minutes. Expressing your love really has never been easier. So little effort for a large impact!
There's a design for just about everyone on your loving list.
1. Proud love.
For the pride loving lover in your life. Or anyone who's a big fan of rainbows. This 'I love you' card is bursting at the seams with happiness (if cards had seams). Write your loving message and send this card here.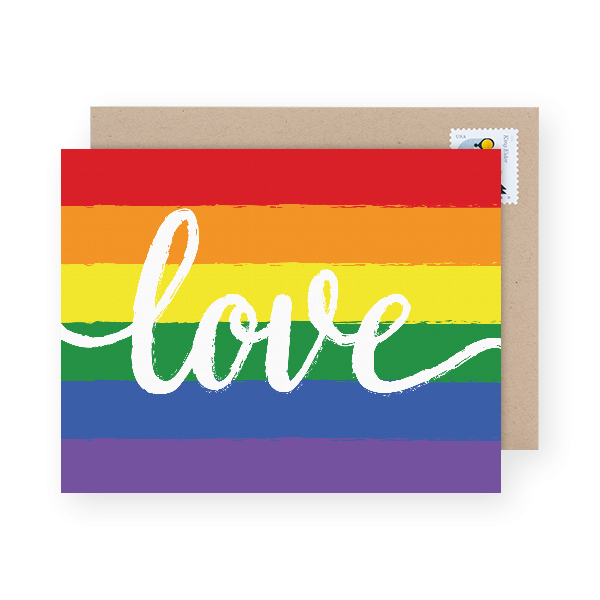 2. Love you to the moon and back.
That's a whole lot of love if you ask us! Feel like being cute? This card by Near Modern Disaster will definitely do the trick. Write your loving message and send this card here.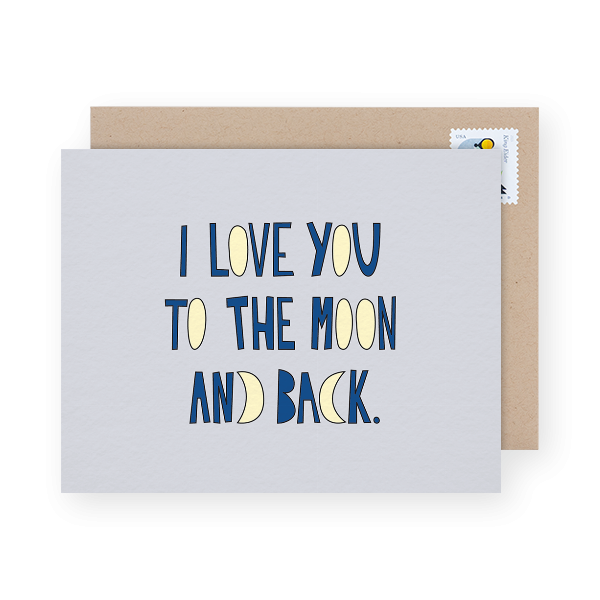 3. I love you more than pizza.
Hot damn! If you've found someone who tickles your fancy more than a cheesy slice than consider yourself one lucky human. And be absolutely sure that you share this wonderful news with said someone. This hand-painted card by Quill & Fox is as good a way as any. Send this card here.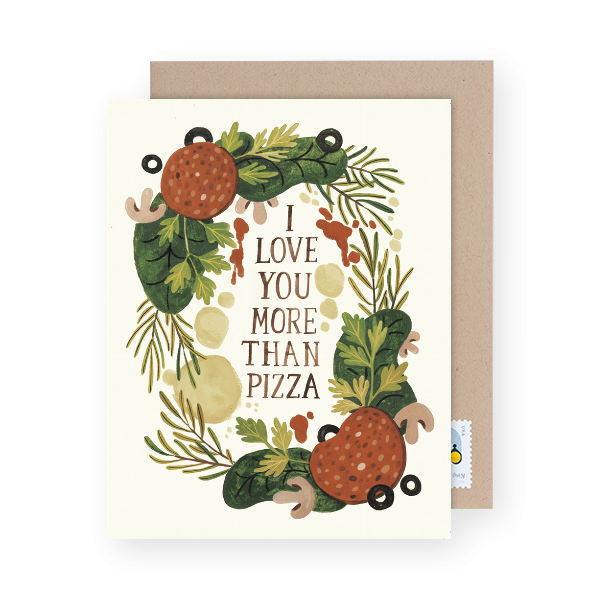 4. I love you THIS much.
Ok, so you like to be cute. We get it. This minimalistic approach to the I love you card is nothing if not cute. Maybe make a list of all the reasons you love them on the inside and send this card here.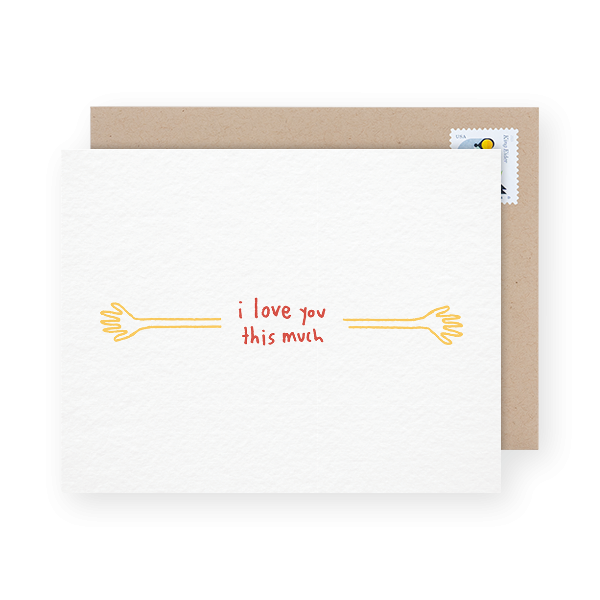 5. I love you THIS much — take 2.
Same messaging, different approach. If you're looking for an I love you card that's got an epic illustration to match the messaging. You've found your card. This design by There Will Be Cake is a masterpiece your loved one will adore! Send this card here.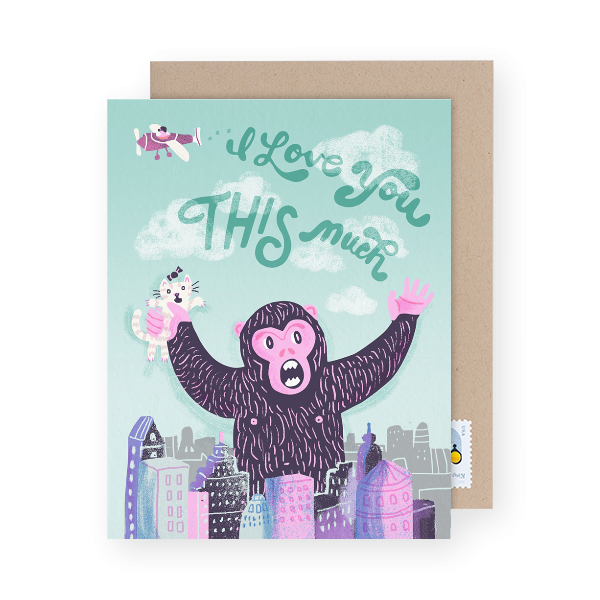 6. A classic I love you.
Sometimes a good old classic I love you is all you really need. This design by Rifle Paper Co. is the ultimate classic love card that you pretty much can never go wrong with. Write your message of love and send this card here.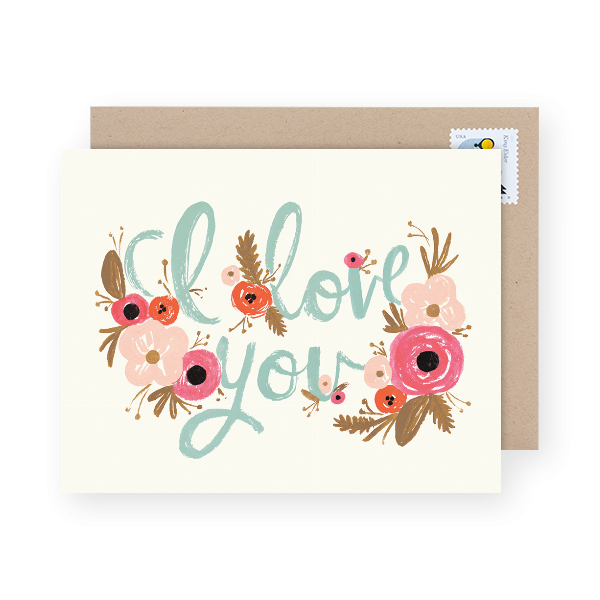 7. I wuff you!
Tend to speak in puns, do you? We totally get it. Who wouldn't be a fan of puns!? This adorable puppy love card will melt their heart immediately. Send this card here.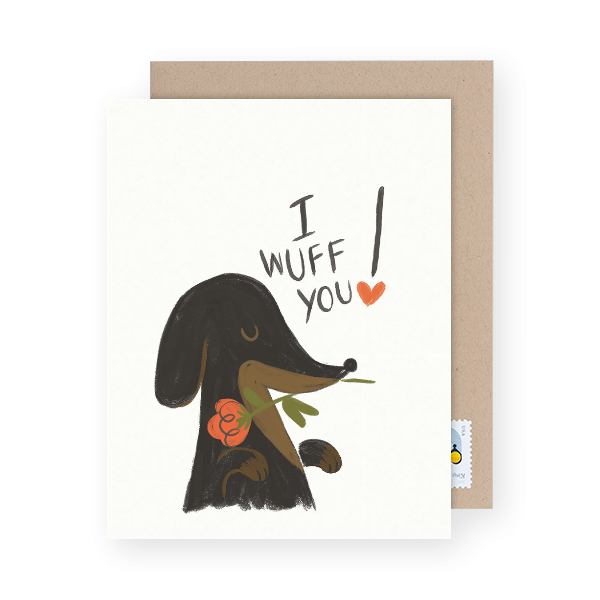 8. Love you so matcha.
Ah, another pun for the win. Does your lover fancy a good matcha latte more often than they'd like to admit? Then this adorable pun love card will win them over quicker than you can say matcha love! Send this card here.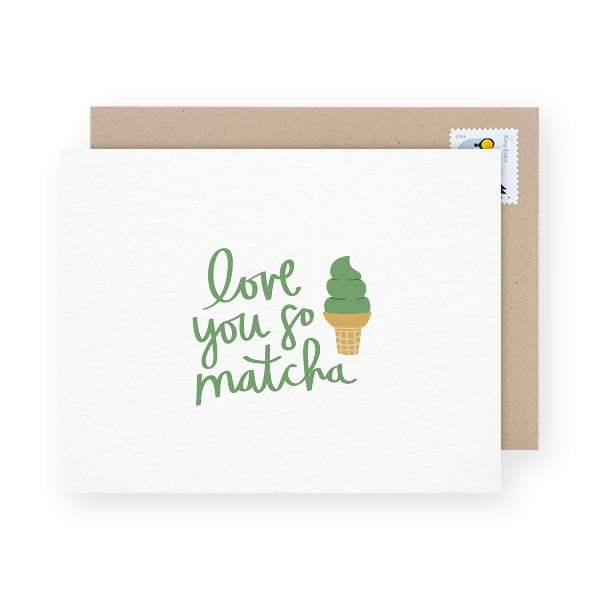 9. I udderly love you.
Ok… So we're not going to let the puns stop now that we're on such a roll! This colorful card by Ali Mac is funny and lovable. What's not to love? Write your personal message and send this card here.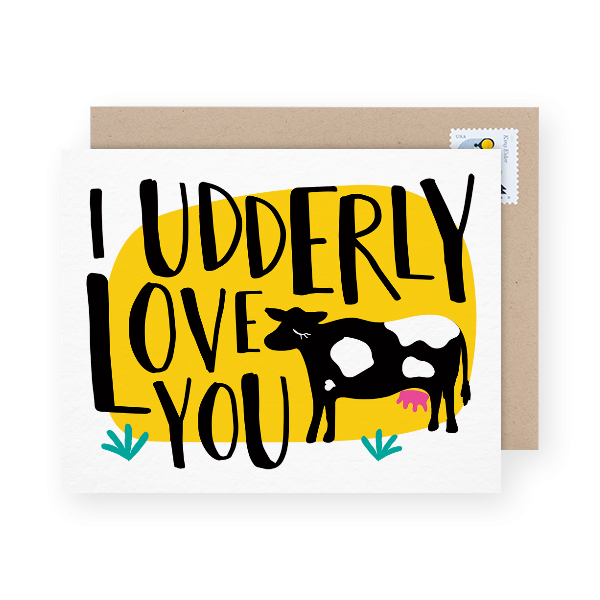 10. Just card to say I love you.
We're ending this lovable list with a pun BANG! Express your love with this bright pink love pun card and you'll be happy you did. Because why wouldn't they love this!? Send this card here.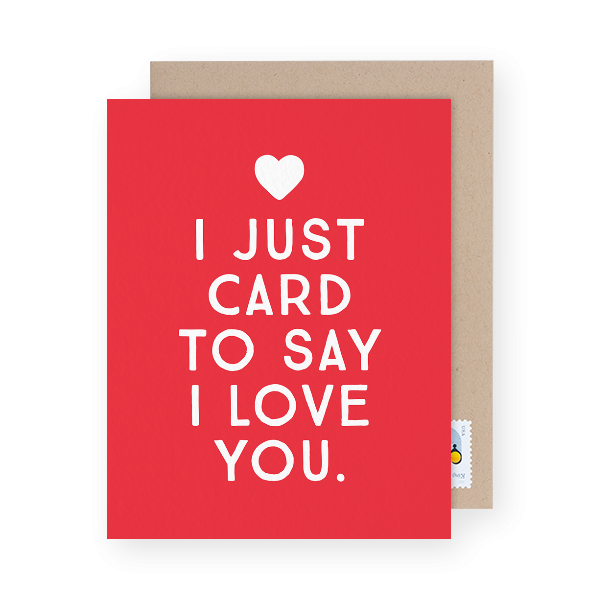 I love you cards for every day of the year.
There you have it. Cards that say I love you that you can mail just about any time of year. And let's get real, if you're only expressing your love once a year — there are far greater issues than you'd like to admit.
Make sure they know just how much you love them 365 days a year. And who knows, maybe you'll be receiving a love card of your own!
Remember– all you have to do to mail any one of these cards is to click on the link next to each card. You'll then write your message and click send.
The real hold-in-your-hand loving greeting card will then get mailed out for you.