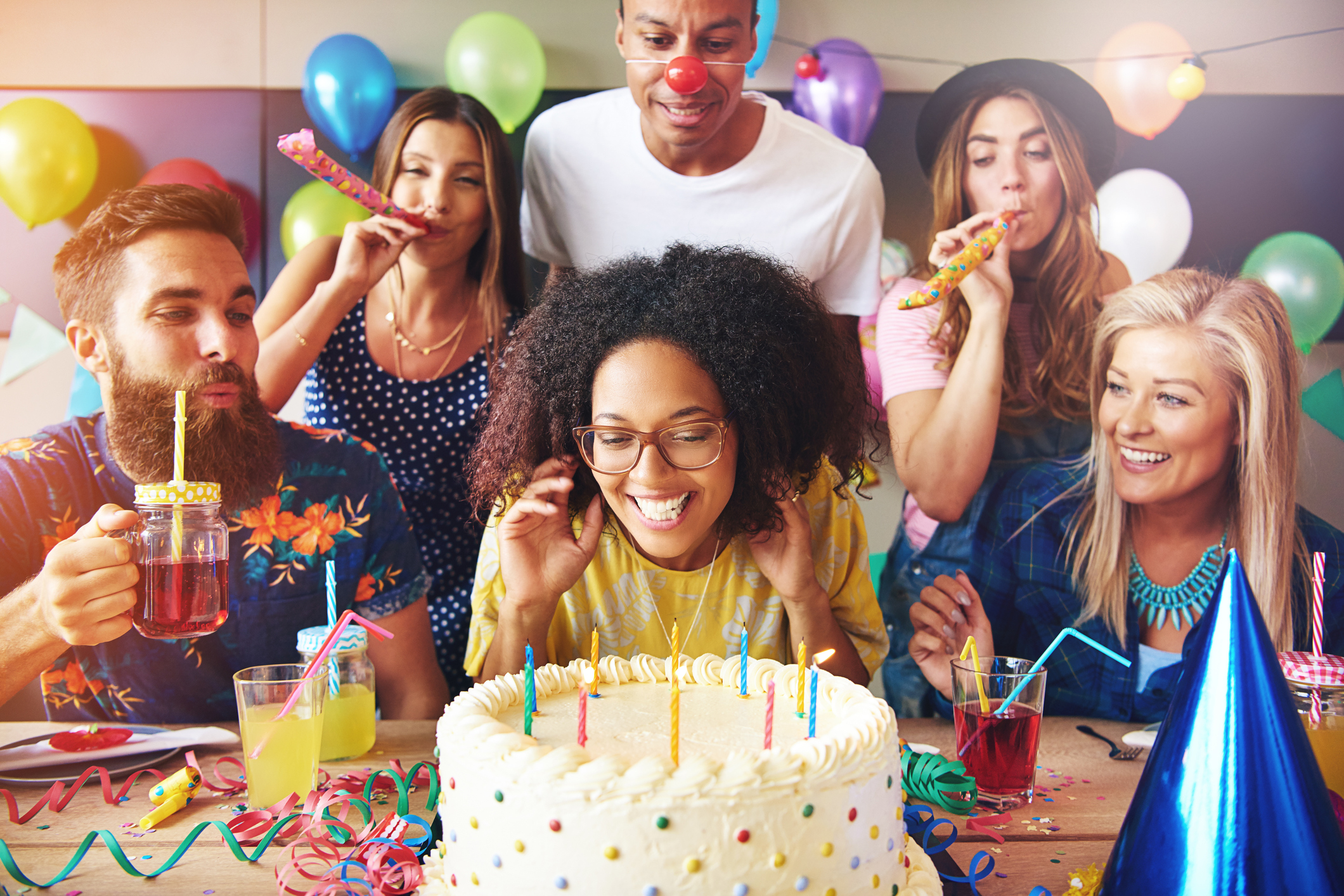 Happy birthday BFF! As the best friends of the world, we have the responsibility of turning our bestie's special day into an uber-super-quadrupel special occasion. Do we not? If you disagree, you may not be the bestie you once thought you were. Perhaps you should reconsider your bestie duties. By which we mean — make your best friend's big day the biggest it's ever been.
Birthdays are kind of a big deal around here at Postable and we stand behind the belief that everyone should feel extra on their big day. If your bestie is getting ready to celebrate his/her birthday, don't you want to make sure it's the best one yet? If you're the friend that typically deserves the bestie of the year award, chances are — you're thinking last year is going to be pretty darn hard to beat.
Perhaps you got them a stellar gift that they never knew they wanted or taken them out to a big bash. That sounds amazing, but if you want to make your best friend's big day extra special this year — you'll need to take it up a notch (or ten). It doesn't have to be hard to make your bff's birthday epic, but it will take a bit of effort. Not to worry, we've got three extra special steps just for you.
On that note, we've got just what the friendly doctors ordered.
Step One: Send a card.
Duh. Skip the text. If you're really on that BFF status, you'd know that your birthday wishes need to surpass the slue of common-folk texts. The question herein lies, what kind of best friend are you and how will you say 'Happy Birthday BFF'? Don't wait until the day before your best friend's birthday to send the card — that's not how snail mail works. Give your birthday card about a week to arrive and don't forget to say something bestie-like on the inside. This step is only the beginning and by no means marks the makings of an exceptional birthday, but it's the foundation that gets the ball rolling. Without a foundation, there's not much to build on so start strong.
The following birthday cards are perfect for best friends and you don't even have to leave your computer to send one. [Pro tip: Postable will print, address and mail your bestie's birthday card for you. So there really is no excuse not to send one.]
Aren't you happy they were born? Ok then — this birthday card is both accurate and beautiful. Gotta love those watercolors! Send this card here.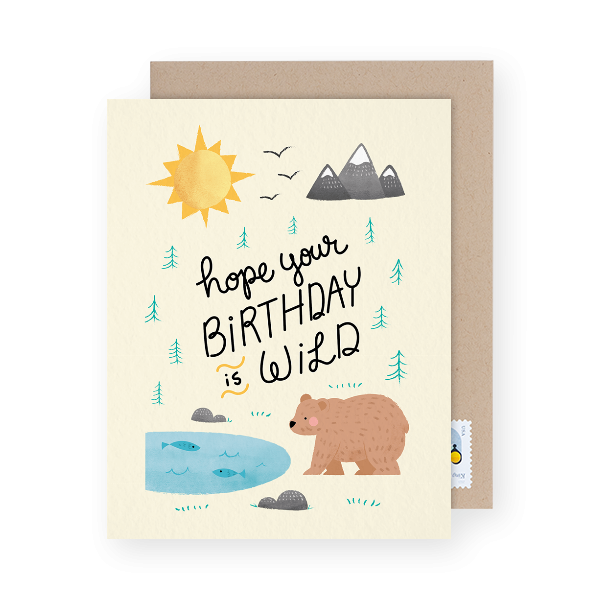 Is your bestie a nature buff? Do they prefer spending all of their time out doors? This adorable birthday card would be perfect. They'll appreciate your attention to picking out a card that totally vibes with them. Plus the pun — everyone loves a good pun. Send this card here.
Want to send your bestie a custom birthday card with your smiling face smack dab in the center? This colorful photo birthday card would be perfect. Customize the details on the front and send this card here.
Step Two: Food.
We all know food is the fastest way to a person's heart. You can't go wrong with a good old fashioned birthday cake, but if you're feeling adventurous why not go for something a little unconventional. Your BFF like pizza? Why not pair the Pizza card with a giant pizza from a local pizzeria. Not into the whole bread, cheese, and pepperoni concoction? Think about the one food that your BFF is constantly raving about and make it happen. How about a dish of doughy rice buns or whatever your BFF fancies… Just don't forget those candles!
There's any number of ways in which you could present your best friend with said food. Surprise them at the office with a pint from their favorite ice cream shop, make plans to meet them for their lunch break, or organize a picnic for your bestie's birthday and make sure to have their favorites at the ready. Make a party of it with other friends or keep it simple with just you two.
Step 3: Skip the gift card & go for memories.
We're talking about surpassing your typical Birthday shenanigans so if you're thinking about getting your BFF a gift card you've got to start thinking a bit more outside the box. Gift cards are nice for your niece's twelve year old birthday (although you could probably come up with something so much better) — not for your closest living friend. You, better than anyone, will know what they want most. But at the end of the day gifting your bestie an experience they'll likely not forget is a great way to make their special day epic.
No need to pull a Jawbreaker and kidnap your blind folded BFF, but a little surprise never hurt.
If you have the chops to pull off a flash mob, is there really anyone else more deserving than your BFF? How surprised will they be when they realize their friends have spent a bunch of time organizing a flash mob. I mean whoa — talk about special!
Don't freak out if you don't have the moves or time to choreograph a giant number. There are a bunch of other things you can plan for your friend to make their birthday into an experience they won't forget.
How about planning a fun-filled city-wide scavenger hunt? Or organize a surprise party? You can turn that picnic into one giant surprise party depending on the time of year. Has your bestie been dying to go laser tagging or roller blading? Why not gather the gang and surprise them on their birthday? That's bound to beat last year's birthday dinner.
Whatever you choose to gift or organize for your best friend, stick to things that are experiences rather than things they'll forget they have next month.
You can thank us later. Good luck!
Find more Birthday cards (and remember, we can mail em' for ya) at Postable.com.
[What fun ways did you make someone's birthday more special?]