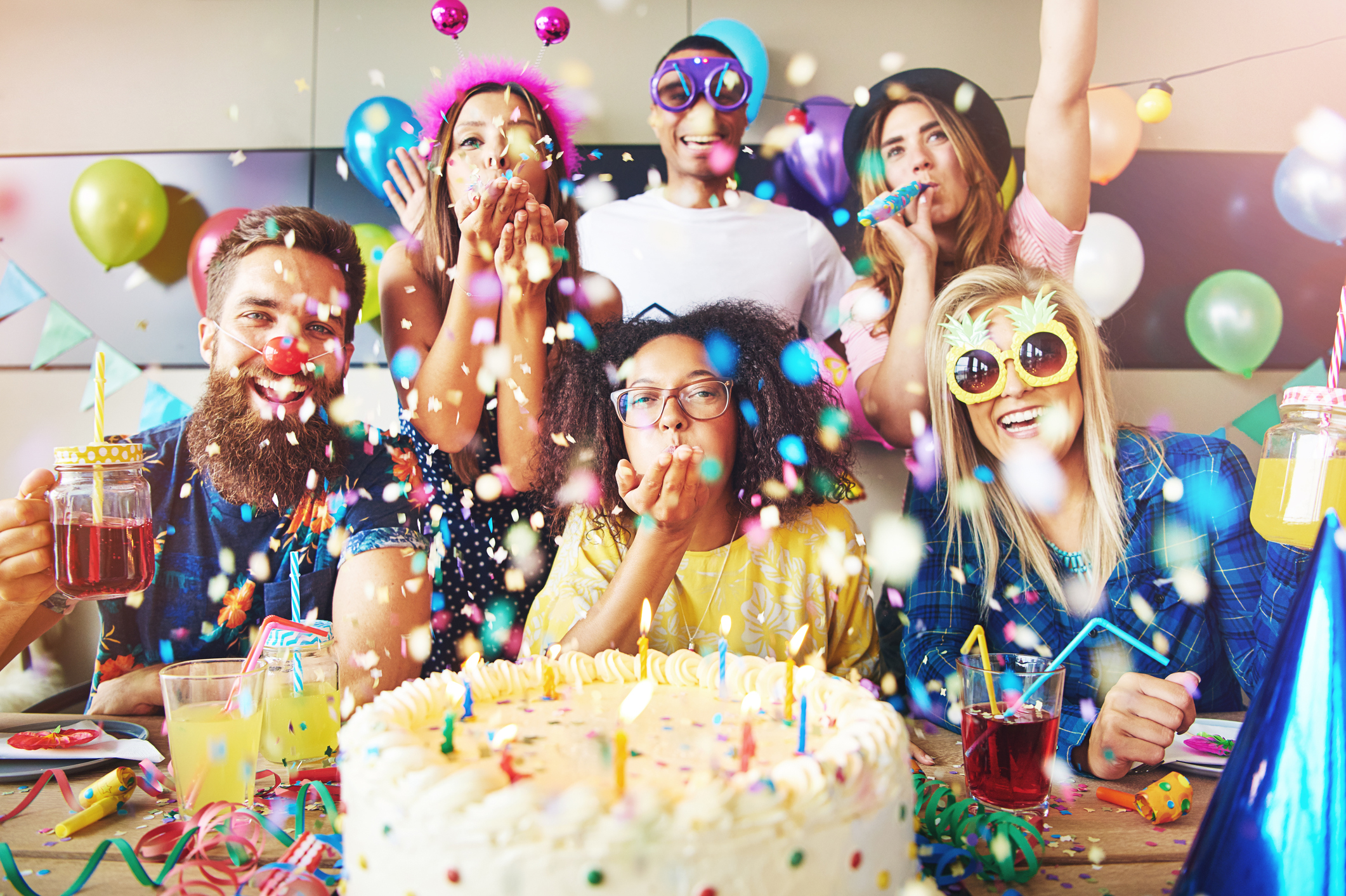 You've successfully (you could say) made another run around the sun. Congrats! Your birthday is coming up and you're itching for a special celebration. As you should. Birthdays should always be special… Not just for children either. Adulting is hard enough, make the effort to make your adult birthday extra special! Whether you're planning on throwing a major birthday bash with all of your adult-y friends or just a classy small dinner party, we got you covered with 23 snazzy adult birthday party ideas.
Who says being an adult is no fun? Bring on the pizza and giant mojitos!
The best part about throwing a birthday party as an adult? You get to make all the decisions. And while we're constantly bombarded to make hard life choices on a daily basis, there is definitely an upside to this responsibility. It's your birthday! You want a giant chocolate cake shaped like your favorite movie character? Do it. You want everyone to show up wearing only yellow? Do it. The sky is your limit (that and your wallet). Go ahead, have fun making decisions for once!
The Snazziest Adult Birthday Party Ideas
Here it is. The list you've been waiting for. Browse away, but be sure to let us know which idea you'll be using in the comments! Let us all live vicariously through your birthday celebrations.
1. First things first… the invitation!
You're an adult now, remember? Send real hold-in-your-hands party invites to take your birthday bash to the next adulting level.
Adult birthday party invitations can be anything you want. You're all grown up now so you get to play by your own rules, remember? If you want to make your invites with a fun T-Rex on the front, then do it! Or if you want to combine a fun feel with a bit more edge, how about this bright yellow invite with a hand lettered font by Erika Firm.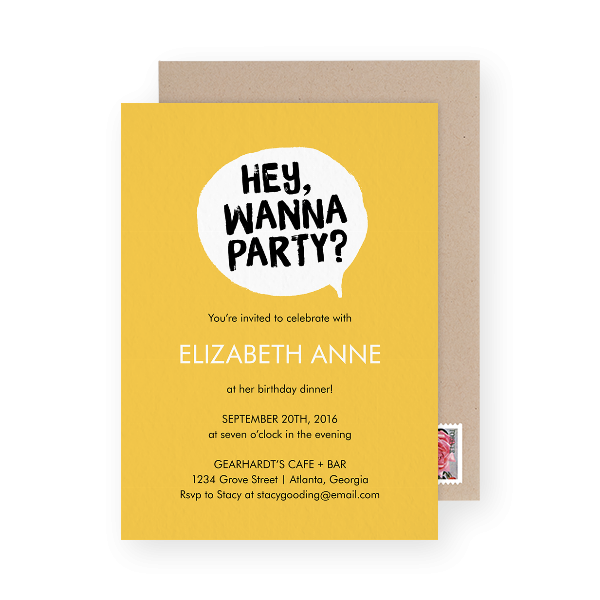 from Postable.com
2. Champagne with a sweet twist.
Who doesn't love champagne? It's classy and yummy. There's something about the bubbly effect that brings out the kid in us. Why not add a little sugar cloud to give it a blush (and pretty) look. The best part about being an adult is eating all the sugar we want, isn't it?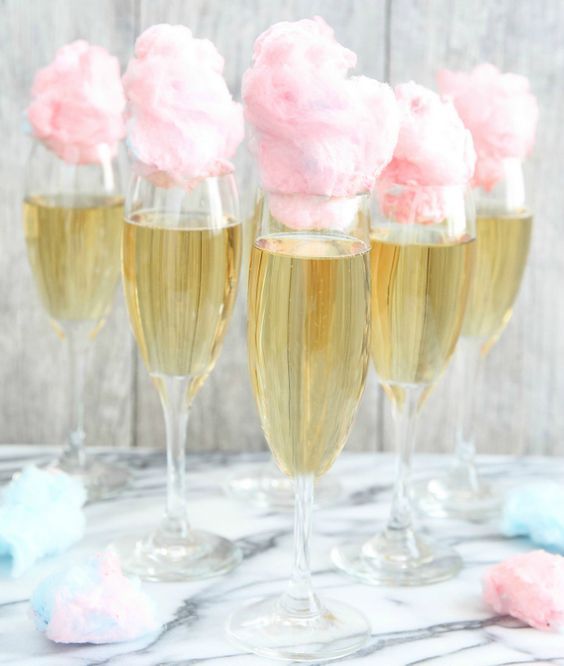 from Kirbie's Cravings
3. Go glam.
If you're going for a glam theme for your birthday party, match your invites! This bold lettered invite is perfect especially if you're thinking of serving those sweet champagne clouds!
(Pro tip: Postable will print, address and mail your invites for you so you can do all the adult things you have on your to-do list without sacrificing the sophistication factor.)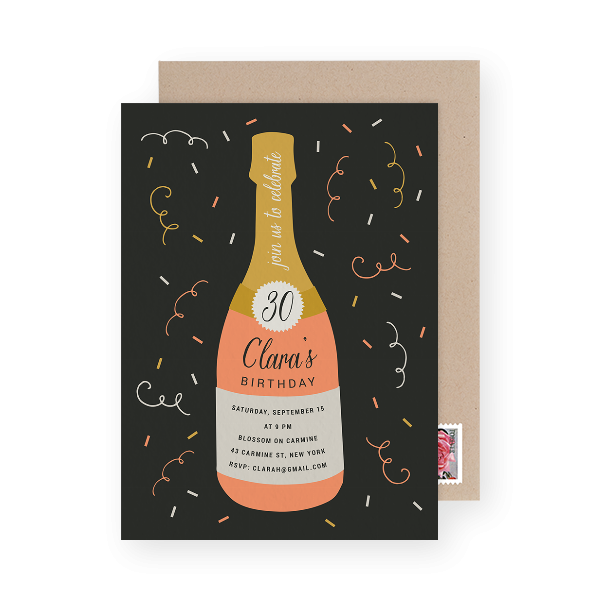 from Postable.com
4. J-J-Jello shots.
Ok, so who remembers loving jello shots in college? Anyone? Well, now that you have all the experience in the world, why not make your own jello shots that you actually like? Give the old recipe a makeover. How CUTE are these?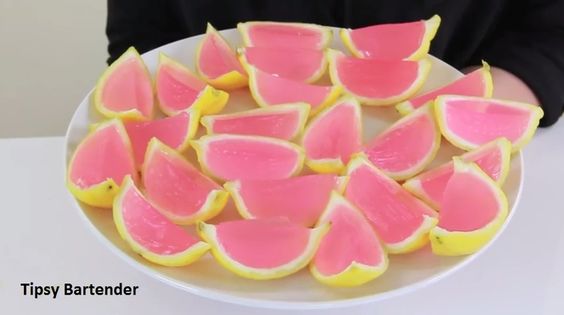 from the TipsyBartender
5. Get creative with your decor.
Vases are so yesterday. Use ice cream cones for a fun twist in your decor… This way you have a little snack you can munch on later. Going with a pink theme? These would be perfect additions to any table setting or an ice cream bar. (Also, how much do you love the sprinkled rim of that plate?!?)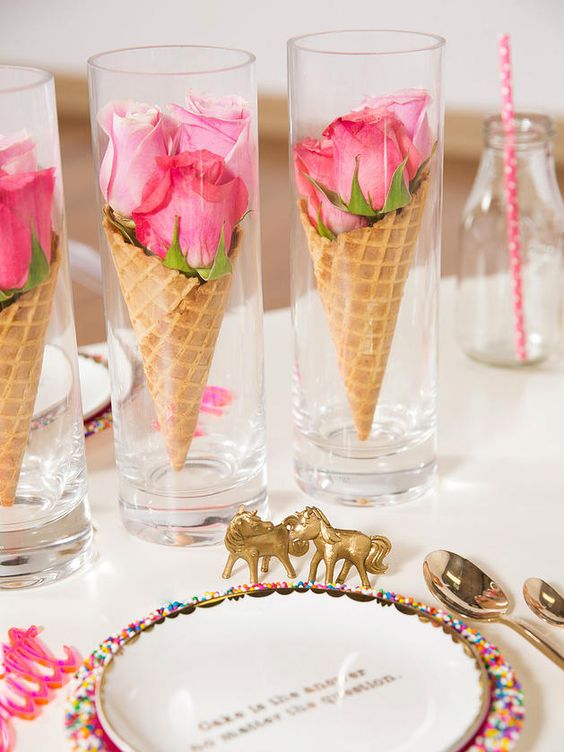 from glossedtheblog.ca
6. Funny cupcake toppers.
You're the star of this party. Make your own cupcake toppers and add your delightful smile to the party. The party hats are kind of a must.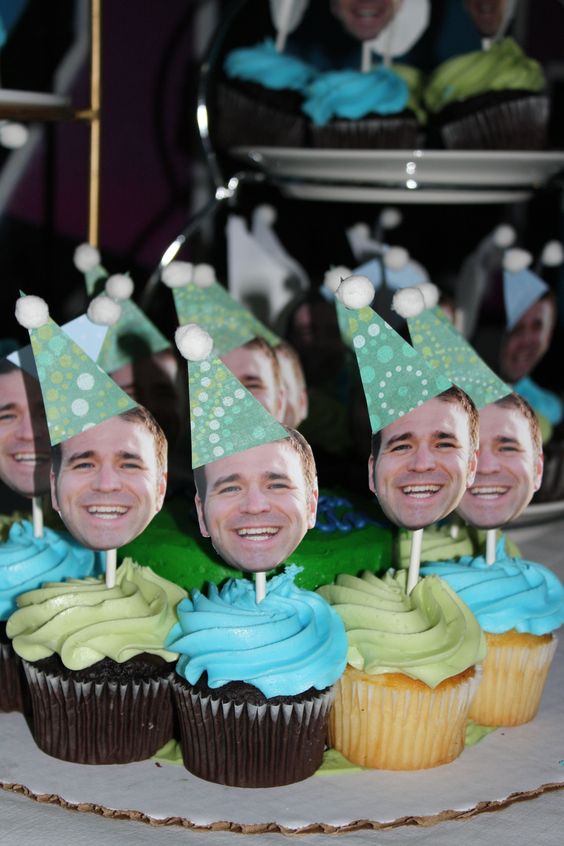 from Stay At Home Mum
7. Balloons.
Who said balloons can't be classy? Make your own balloon garland and impress the heck out of your guests!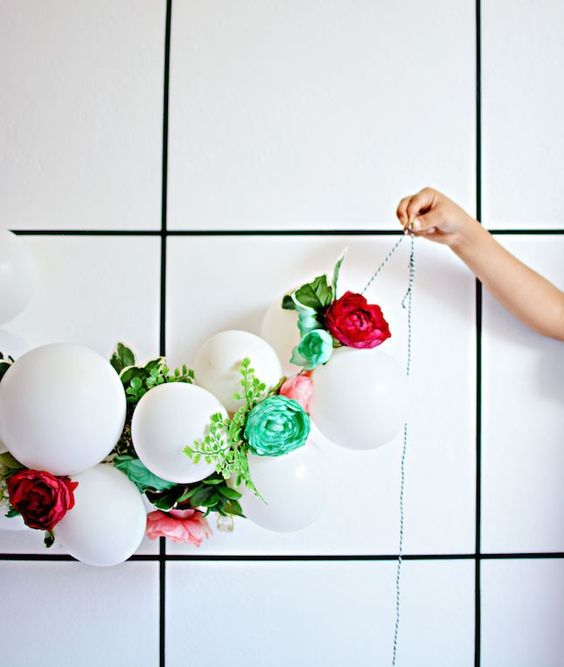 from Brit Morin
---
8. Fried tequila.
Let us say that again — fried Tequila.. shot. A shot that is in a fried Tequila? We don't really care how it works. It sounds epic. Fry responsibly 🙂

9. Mimosa bar.
Everyone loves brunch. Let's face it, getting older means wanting so badly to stay inside after the sun sets. Get boozy during the day with all your friends and then you'll even have some time to take a birthday nap! Win – win.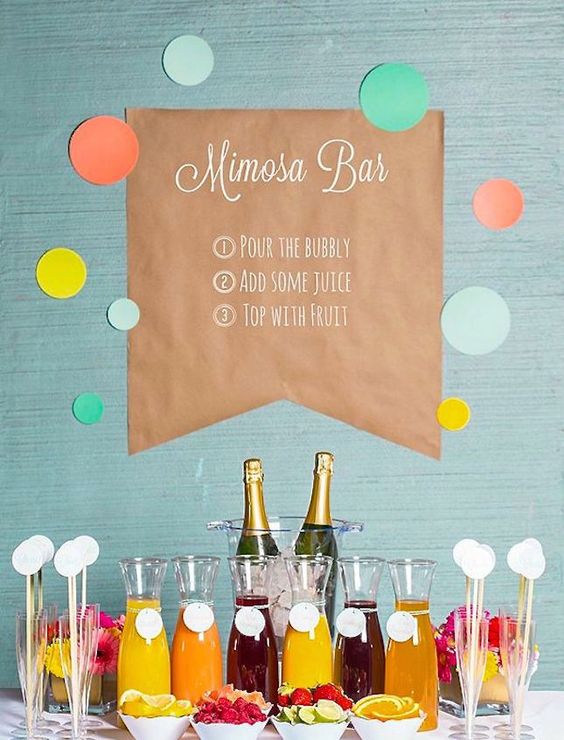 from stylecaster.com
10. Pretty (& sufficient) lighting.
Or really any lighting at all. The days of partying in the dark are over. People want to see (and hear) their co-party-ers. Whether you're hosting your party outside or inside you can string up some lights for a beautiful setup.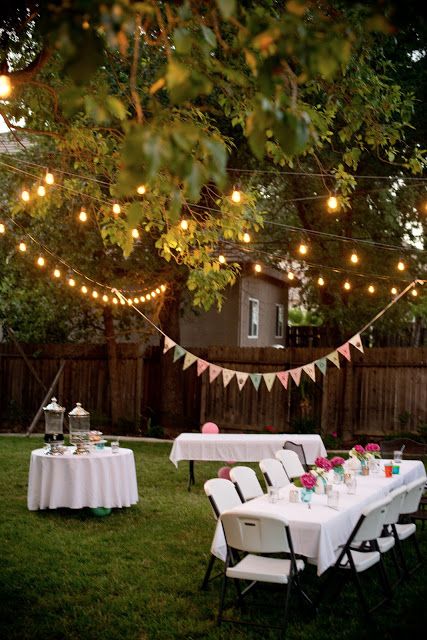 Domesticfashionista.com
11. Giant number balloons.
You made it this far in life, go ahead show off your new number. These giant balloons are cute decor accents and set a fun tone to the whole event.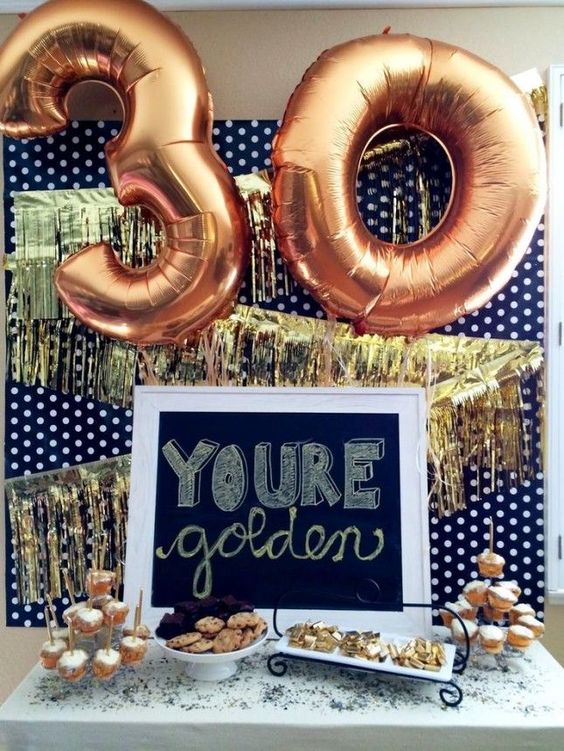 from brit.co
12. The simple cake.
A birthday party is incomplete without a birthday cake. You do you. If you're feeling all the feelings for that elaborate cake decor, do it. Otherwise, keep it simple and add a delightful little cake topper.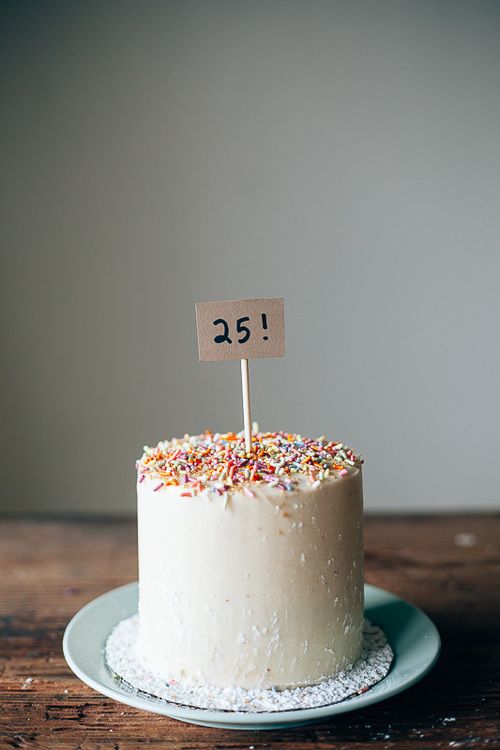 13. Letter balloons.
Whether you're going to spell out your name or just the ole' fashioned 'YAY' — giant balloon letters will, without a doubt, add pizazz to your birthday party.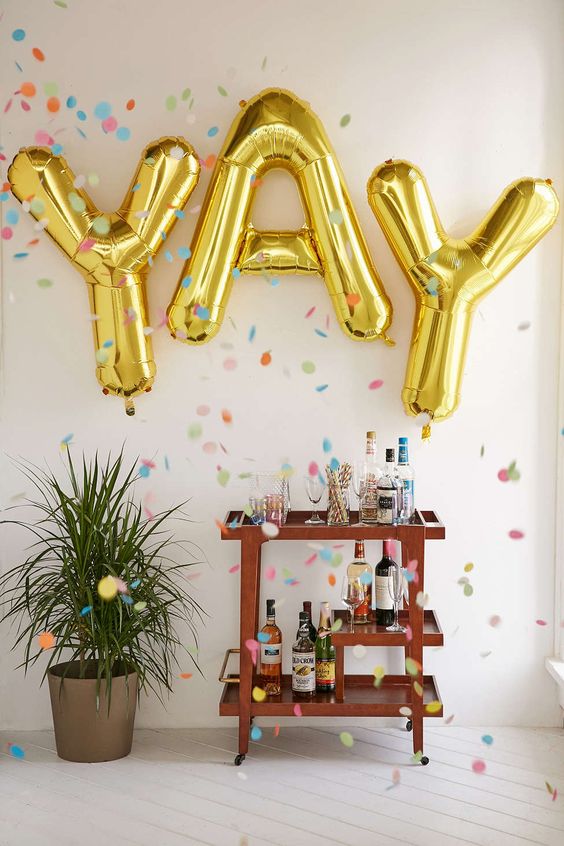 from UrbanOutfitters.com
14. Birthday cake — MIMOSAS.
Holy smokes. You read that right. They're adorable and will probably send you into a whirlwind sugar high, but the Instagram opps from these alone will be totally worth it. 

from Cosmopolitan
15. DIY photo backdrop.
Introduce a little glam into your adult birthday party with a sparkly DIY photo backdrop.

16. Single letter candles.
Use letter candles to write something wise atop your birthday cake!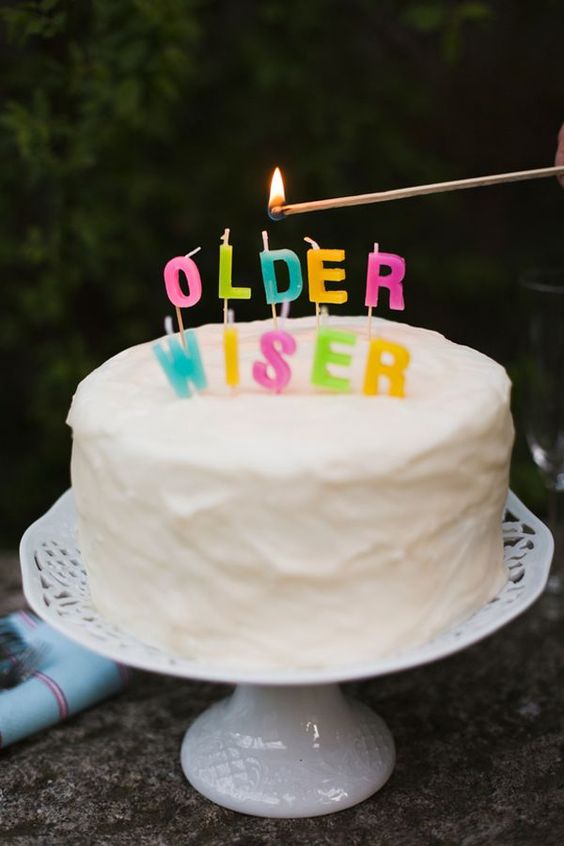 from asubtlerevelry.com
17. DIY decor on a budget.
Decorating doesn't need to be expensive. Spray paint + old bottles = chic vases.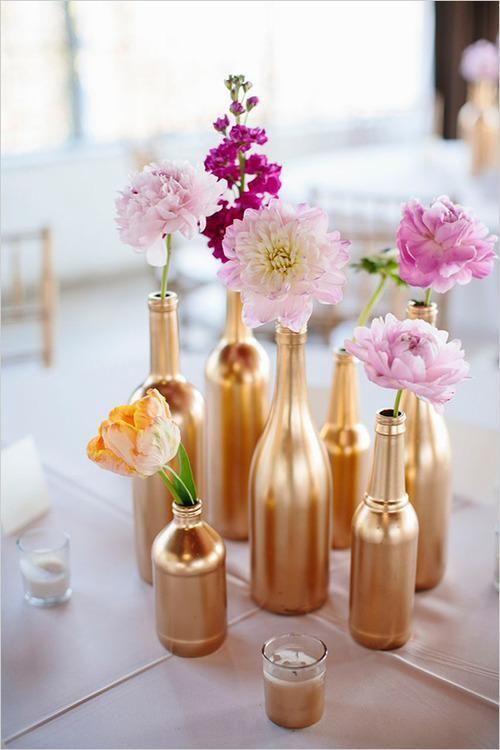 18. Fairy lights.
Use fairy lights and plants to add a little classy glow to your birthday party. How very adult of you.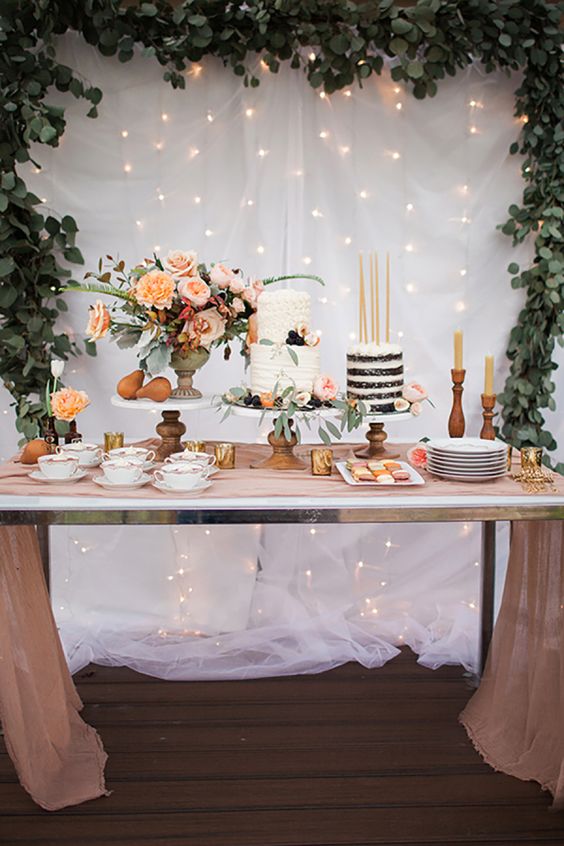 from stylemepretty.com
19. 'Lost Count' cake topper.
Of all the adult birthday party ideas, this one takes the cake. Get it?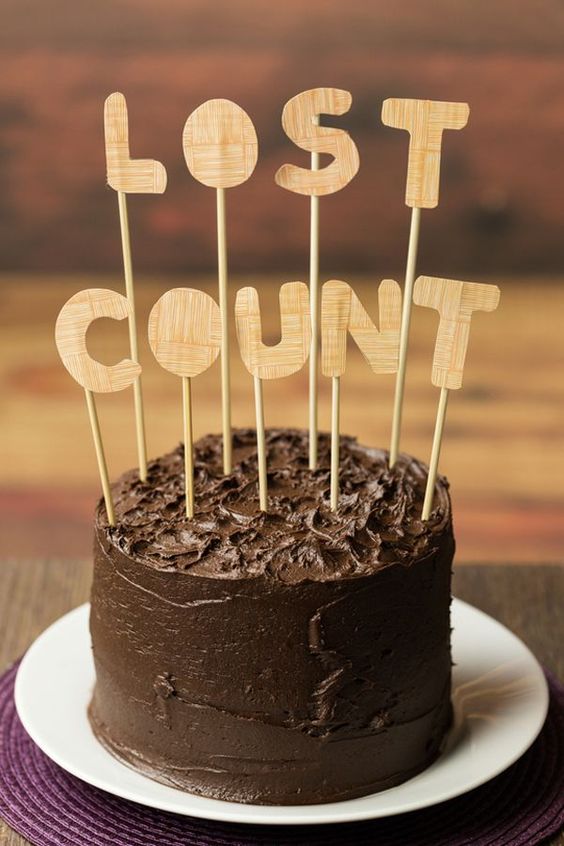 from A Subtle Revelry
20. Boozy ice tea.
Hosting your birthday party in the summer?! Check out these refreshing [and boozy] ice-tea recipes that will work wonders for a birthday BBQ or outdoor summer picnic.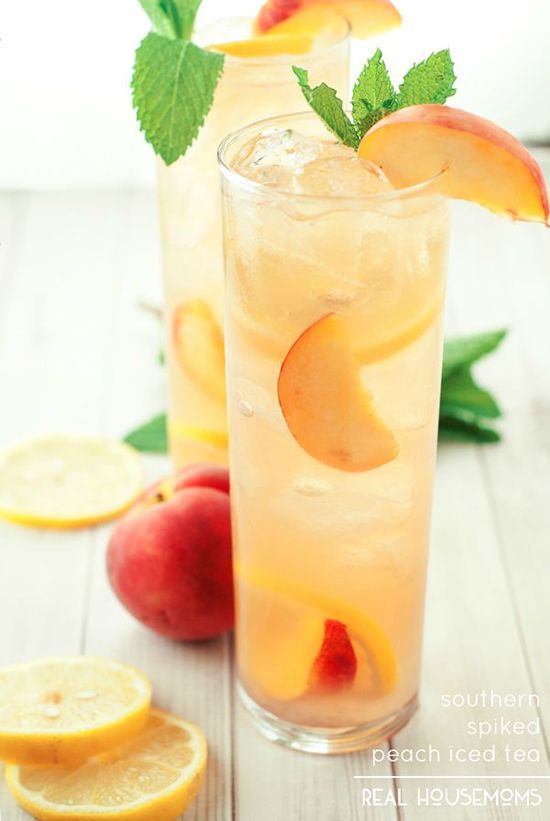 from Better Home & Gardens
21. Easy (and classy) recipes
Not sure what appetizers to serve now that you're an adult and all? Want to look class AF? Checkout these easy recipes that will make you look super sophisticated.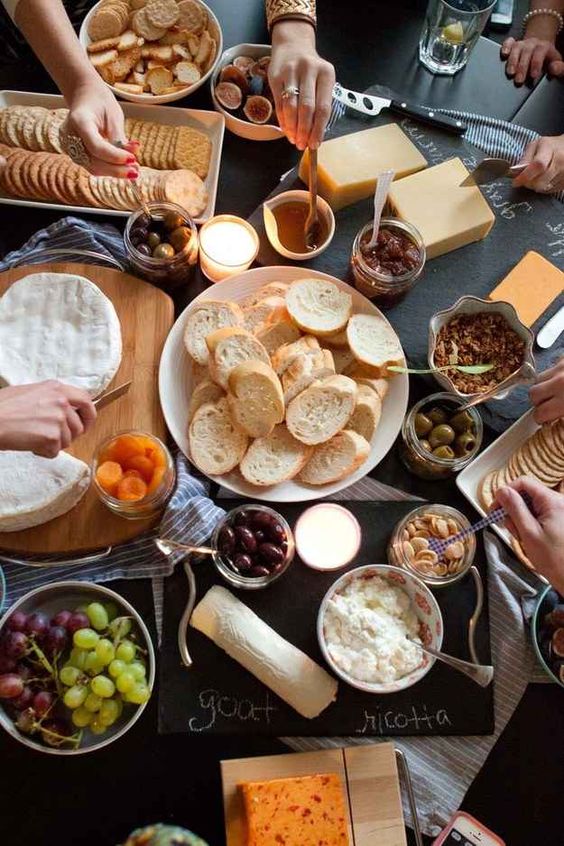 from Buzzfeed.com
22. Non-cake dessert
Want something other than the birthday cake to serve at your adult birthday soiree? Checkout these easy recipes and you'll have no difficulty making a decision.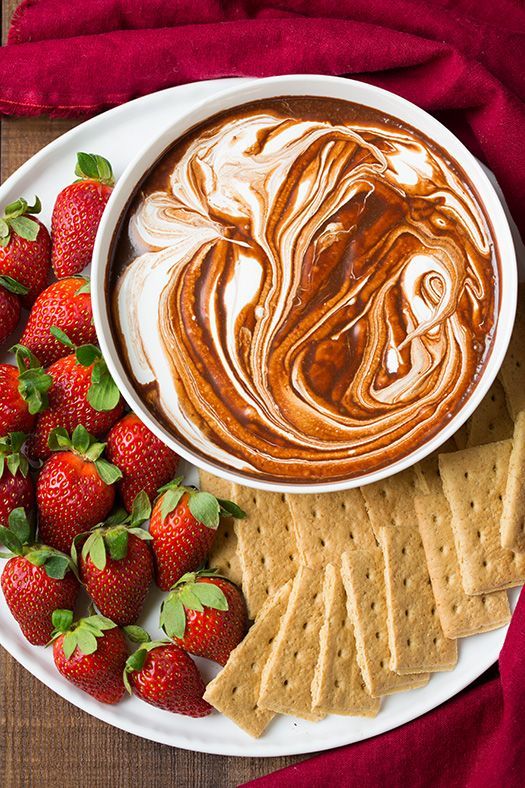 23. The adult birthday piñata
A little boozy spin on the traditional candy piñata. Be sure to use plastic bottles (no need to clean up broken glass & booze in the middle of your party).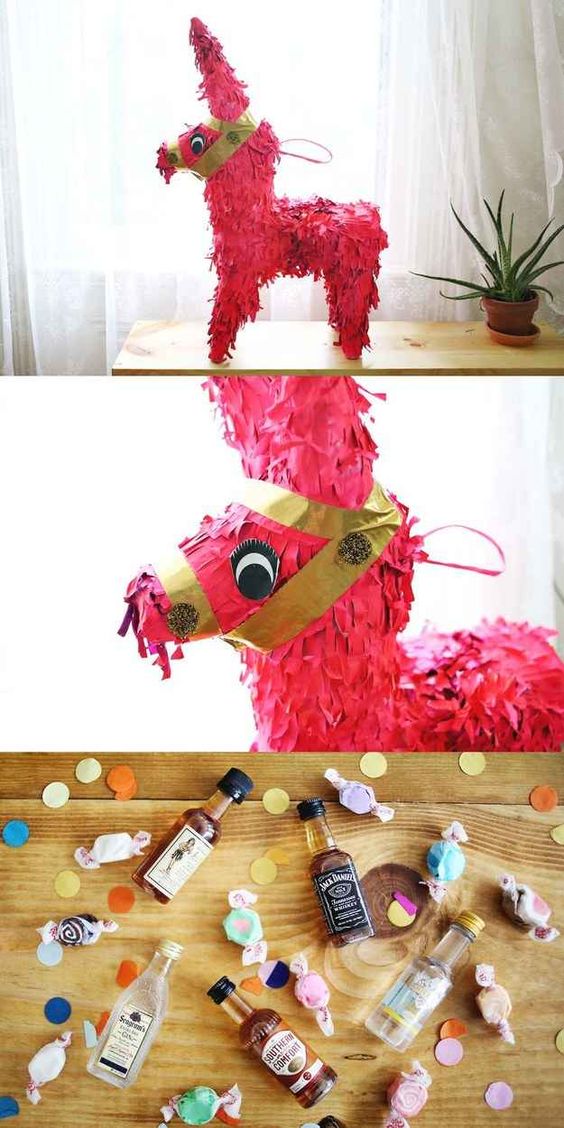 from Buzzfeed
Don't forget to write those Thank Yous!
You're an adult now so writing thank you notes should be a natural next step. Be sure to thank everyone who gifted you with something special or helped make your birthday party just as you had imagined. And while that hangover may have hit you hard and fast, writing thank you notes doesn't have to hurt. You can mail all of your thank yous straight from your computer with Postable.