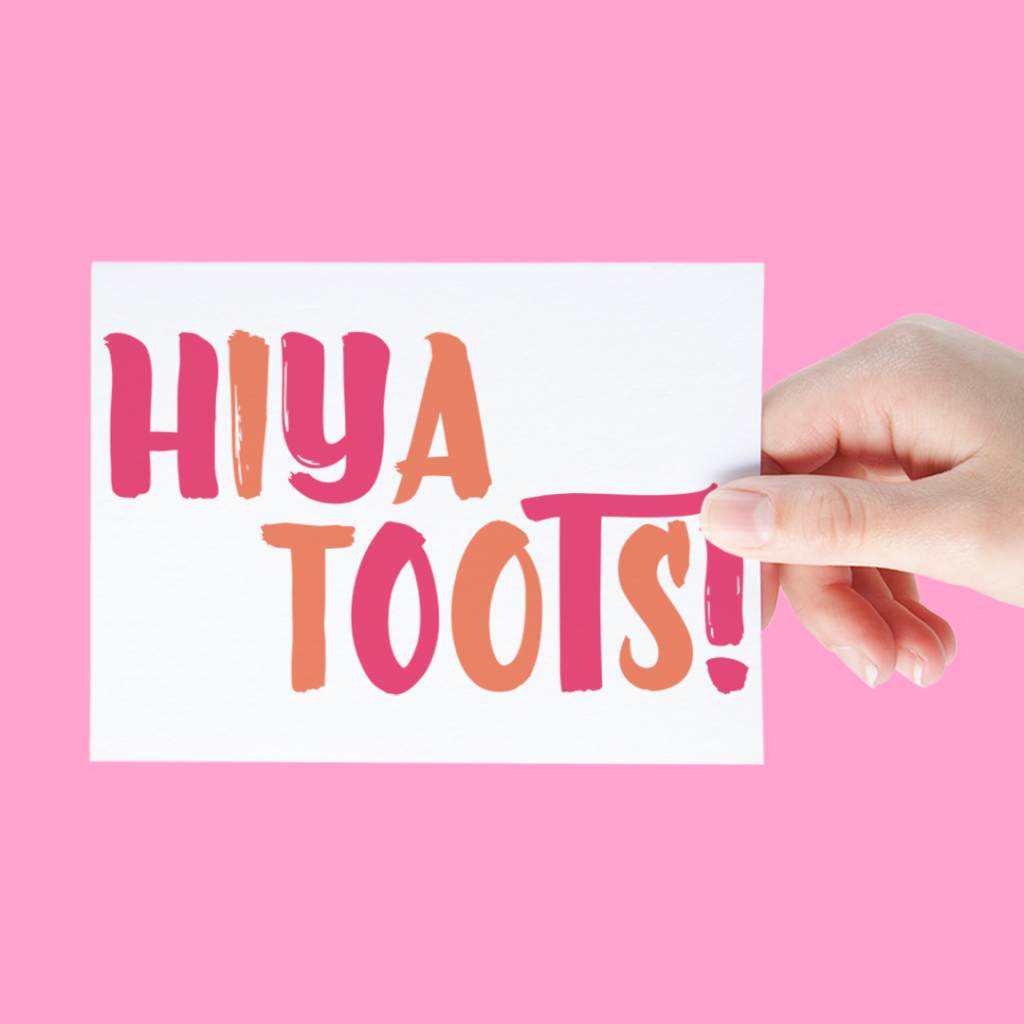 Anemone Letterpress has been designing and creating fun and fresh paper goods that embody the spirit of their Southern California home since 2007. By combining original illustrations and modern typography with colors that pop, they work to create cards that are bright, happy and thoughtful.
1. What's your favorite book?
The Sun Also Rises  ​​
2. Favorite movie?
Pan's Labyrinth
3. Favorite TV show?
The Americans
4. Favorite song?
5. Favorite food?
Almost all of them.
 6. Drink of choice?
Boozy: Paloma, Non-boozy: Iced Tea
7. Go-to karaoke song?
Nope.
8. When did you realize you wanted to be a designer?
Pretty late to the game, actually – in my early 20s.
9. Did you go to design school or teach yourself?
Art/design school
10. If you had to describe your style with only three words what would they be?
Personal style? Jeans, Flip-flops, Tank top. Any day I can get away with it. Design style? Bright, cheerful, fun.
11. When did you start ​your company?
2007
12. Where is your studio located?
Pasadena, California
13. What's your favorite card ​of yours ​on Postable?
Wild Birthday
14. What artists, past or present, inspire your work?
I don't know if they necessarily inspire my work, but I'm really into Sonia Delaunay right now, with a side of Kazimir Malevich.
15. If you had to choose a spirit animal what would it be and why?
Anthony Bourdain. Sense of adventure, inquisitiveness and humor.
16. When was the last time you laughed really hard and why?
Last week. Juvenile, inside jokes with the husband.  
17. How would you spend your dream Saturday?
Tanning somewhere on the Mediterranean
18. If you weren't allowed to work for 12 months, what would you do?
Travel
19. If you could live anywhere in the world where would it be?
Barcelona
20. Was this questionnaire too long?
Nope.
Want to see more from Anemone Letterpress?! Checkout their entire card collection and send a card now!