Giggling is fun. It's also good for you. No joke. So why wouldn't you send someone you love a good giggle? How special would you feel if your friend just randomly mailed you delightfully funny greeting cards out of no where? Pretty darn special.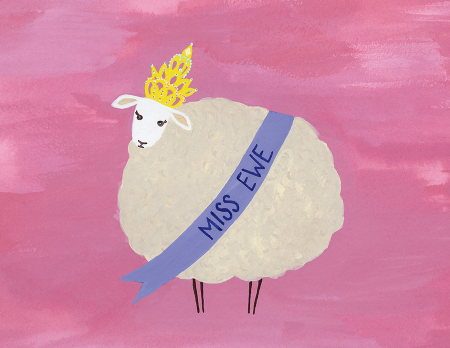 So get to it. Send someone you care about some funny greeting cards to make them feel special and better their health all in one go. Don't have all the time in the world to visit a card store, buy stamps and mail an actual card? Not to worry. Postable will print, address and mail the funny greeting cards for you. 
We've compiled some of the giggliest cards out there for your viewing and sending pleasure. Which one is your favorite? Tell us in the comments!
1. A big dill
How about this Bill Dill pun card by A Jar of Pickles? Seriously, who doesn't love a pun? Did your mom just grow her first cucumber in her new organic garden? Or maybe your little brother just scored an A on his latest Algebra exam. You don't have to wait for momentous life moments to send a funny card. The more random, the more unexpected and special the card will feel.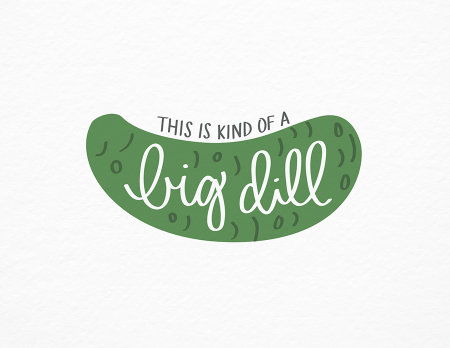 Send this card here
2. Daaam
Again with the puns! This adorable DAAAMM card by TYLRE will probably leave a giant smile on someone's face — maybe the entire day. They may even want to frame this little bad boy. Who wouldn't?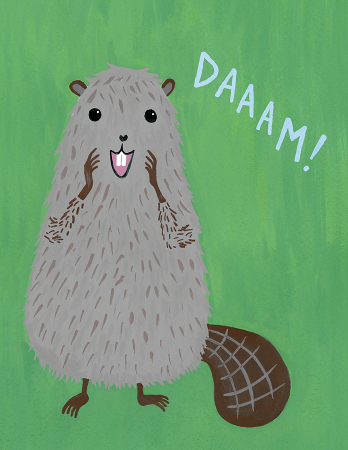 Send this card here
3. Biggest Fan
E. Frances Paper's Biggest Fan card is the epitome of pun-tastic! It's so simple and so cute, it's hard not to smile! Is your friend going through a rough time and feeling a little low? Send this card and make sure she knows that you're there to back her up. You'll make her day and maybe — just maybe — pick her spirits up long enough to turn things around!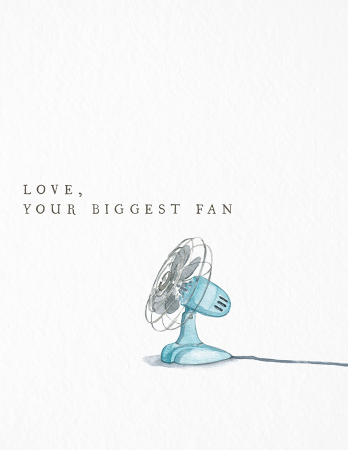 Send this card here
4. Killin' It
Maybe all of your friends are doing just fine. They could still probably use a little reminder of how awesome they are. Doesn't everyone? This Killin' It card By Near Modern Disaster pretty much says it all, but you may want to add a little something personal on the inside.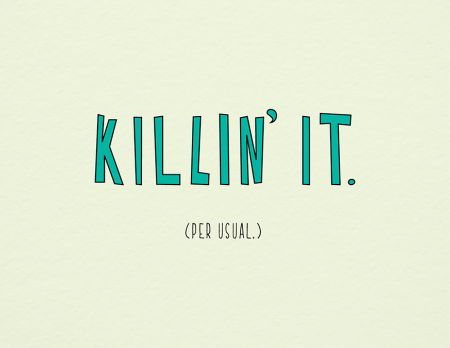 Send this card here
5. Shit
When life don't go our way, sometimes the thing we want to hear most is that someone gets it. This festive card by Bench Pressed does just that.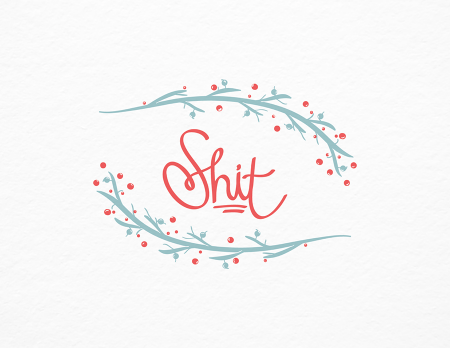 Send this card here
6. Alpaca (because why not?)
Another frame-worthy creation by TYLRE, this Alpaca card is too pretty not to send someone special. Write whatever you'd like on the inside — it doesn't have to be out-of-this-world meaningful either. A simple 'hello, I think you're cool' or an encouraging quote will do the trick.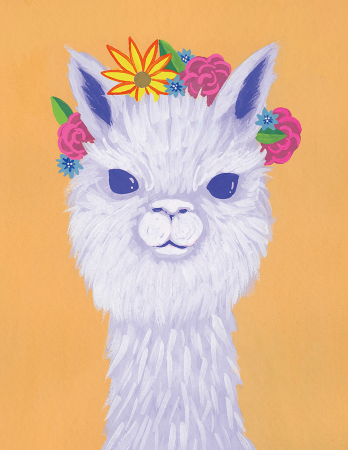 Send this card here
7. Through with people
Sometimes we've just had enough. Send this I'm through with People Card by Near Modern Disaster to someone who shares your sentiment and you'll likely make their day and get to vent all at the same time. Win-win situation.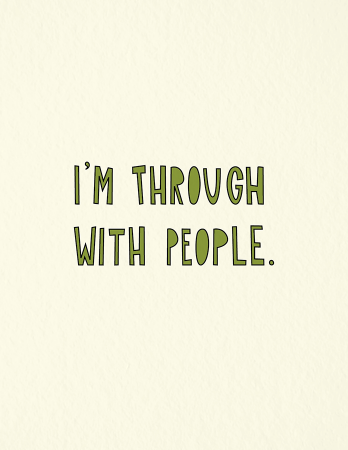 Send this card here
8. Iguana be just like you
This adorable Iguana pun card from A Jar of Pickles is perfect for mom or dad or even a big sister. Send this card to grandma (because grandparents are the coolest) and make her day!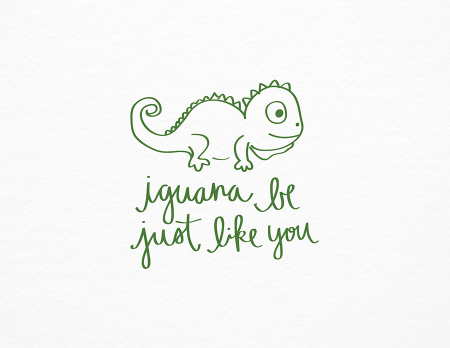 Send this card here
9. Miss ewe
Having a friend live far away sucks. Sending a text here and there to keep in touch is one thing (and probably a must), but sending a random Miss You card may even start a chain pen-pal reaction. How fun would that be?!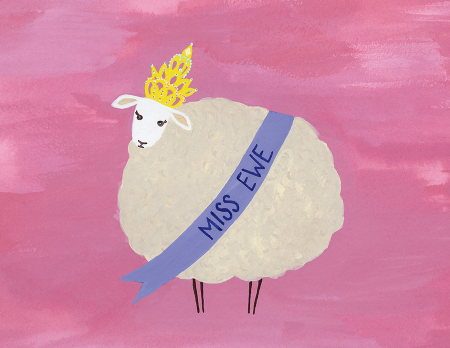 Send this card here
10. Workplace
Our work besties are true unicorns. Why not send them this funny work-related card by Knotty Cards. Chances are, it will make them giggle. Maybe consider mailing this to their home address. Or don't. Whatever.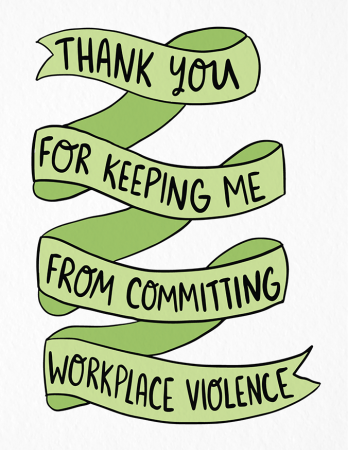 Send this card here
11. Your meme
Memes rule the world. Or the internet — same difference. Make your very own meme with this custom template and send a giggle to someone you love.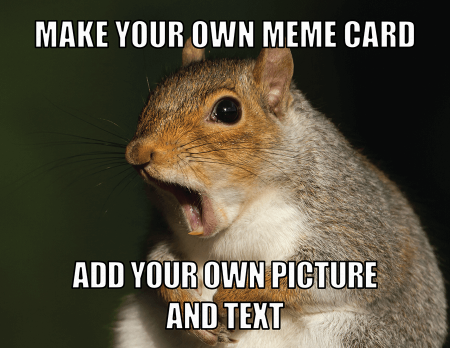 Send this card here
12. Ice-cream beard
An ice cream beard? Why not. This adorable card by TYLRE is strange in all the best ways possible. Send someone you love this delightful design.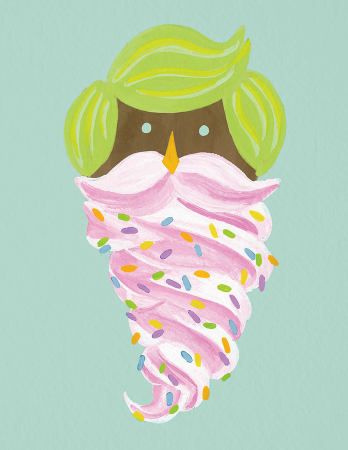 Send this card here
13. You're grate
Everyone loves cheese. Everyone loves puns. The two worlds collide and you get this funny Grate card by Wild Ink. Send this funny card to the cheese lover(s) in your life — aka everyone.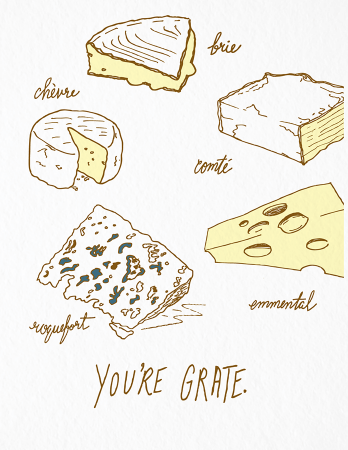 Send this card here
14. Not a grandpa
This funny greeting card by Knotty Cards is one hell of a joke. That's one way to ask for some money. Or maybe just give dad a mini-heart attack.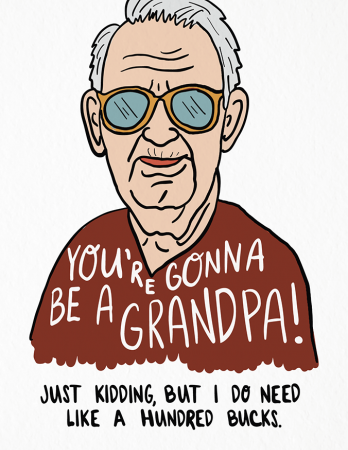 Send this card here
15. Let's kick it
Have you been so busy lately that you've totally missed out on hanging out with your squad? Skip the text and send your friends a funny greeting card invite — doesn't have to be anything special. Just a card inviting your friends for a night out (or in) or a day of brunching it up (now that Spring is here and what not). This funny pun card by Hello Paper. Co. will definitely make your friends forget how MIA you've been lately.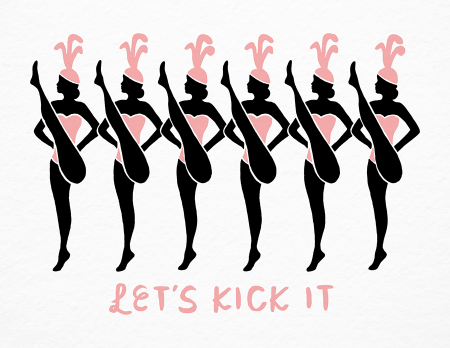 Send this card here
16. Happy whatever (all day, every day)
Does there really have to be an occasion for you to wish someone a happy day? Not really. Send this delightfully colorful card by TYLRE and make someone's day extra happy.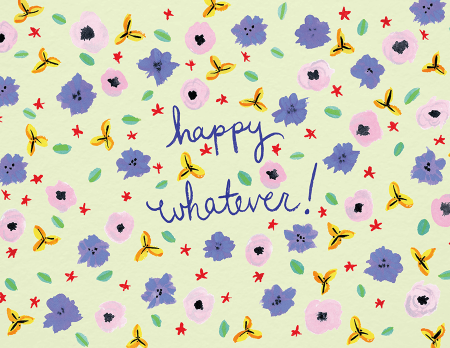 Send this card here
17. Cray day
On the other hand, if you want to wish some cray-zyness to someone you love, this Cray pun card by Knotty Cards will do the trick. What does 'cray' even mean? Whatever you want it to (maybe explain inside the card along with your personal message).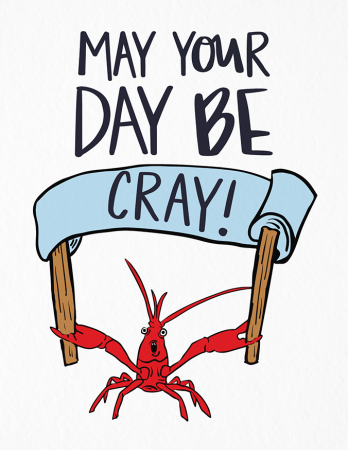 Send this card here
With so many funny greeting cards to choose from, which card(s) will you send? Your friends and family will definitely appreciate the extra thought you put into them that day — but they'll never know that it only took you a few minutes to write and send them that funny card! Remember: Postable will print, address and mail the cards for you.