Ever feel like a giant gray cloud has been glued to the top of your head? We know we have. Feeling gloomy is something we're all far too familiar with so we know just how meaningful a little encouraging nudge from someone we love can be. Maybe a giant tub of ice cream helps quite a bit too, but encouragement has less sugar. Know someone who's feeling down lately and in need of some hyping? Why not encourage the discouraged with an inspirational quote? With the world constantly at the brink of collapse (or so it seems), it's more than likely you know someone who could use some love and inspiration.
Encouraging Words for the Discouraged
Sometimes it's the simple and little things in life that motivates us to keep going or to take a break (whichever is needed). Encouraging words for someone who is feeling discouraged can be that little thing that helps to revitalize their spirits especially if those words are coming from someone they care about.
Use code INSPIRE for 20% off to send an encouraging card right now.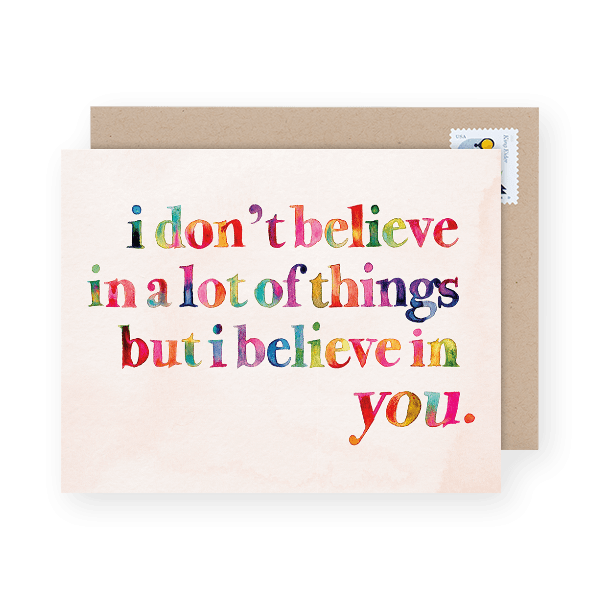 Add an inspirational quote into a delightful encouragement card in minutes! Postable will print, address and mail it for you.
Inspirational Quotes
It's cool if you don't walk around with amazing inspirational quotes memorized because we took the liberty to compile some of our favorites for your viewing pleasure! Feel free to use one (or all) of these in your encouragement message (or encouragement card) — you know you want to.
"Eventually all things merge into one and a river runs through it." – Norman Maclean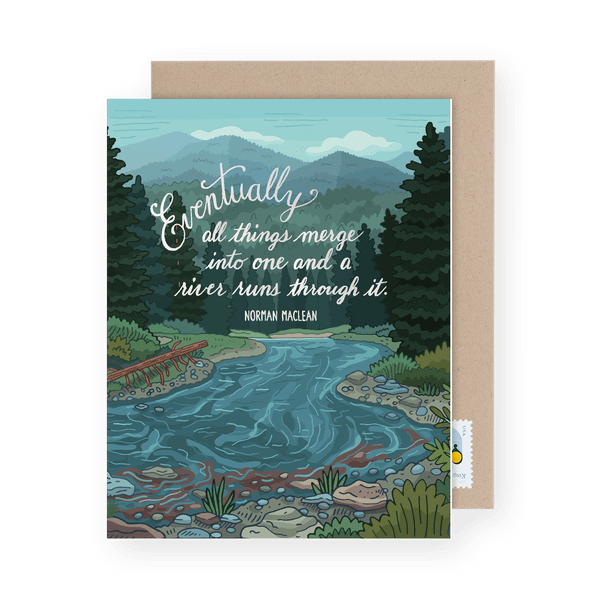 "But I know, somehow, that only when it is dark enough can you see the stars." – Martin Luther King, Jr.
"When you're out of willpower you can call on stubbornness, that's the trick." – Henri Mattisse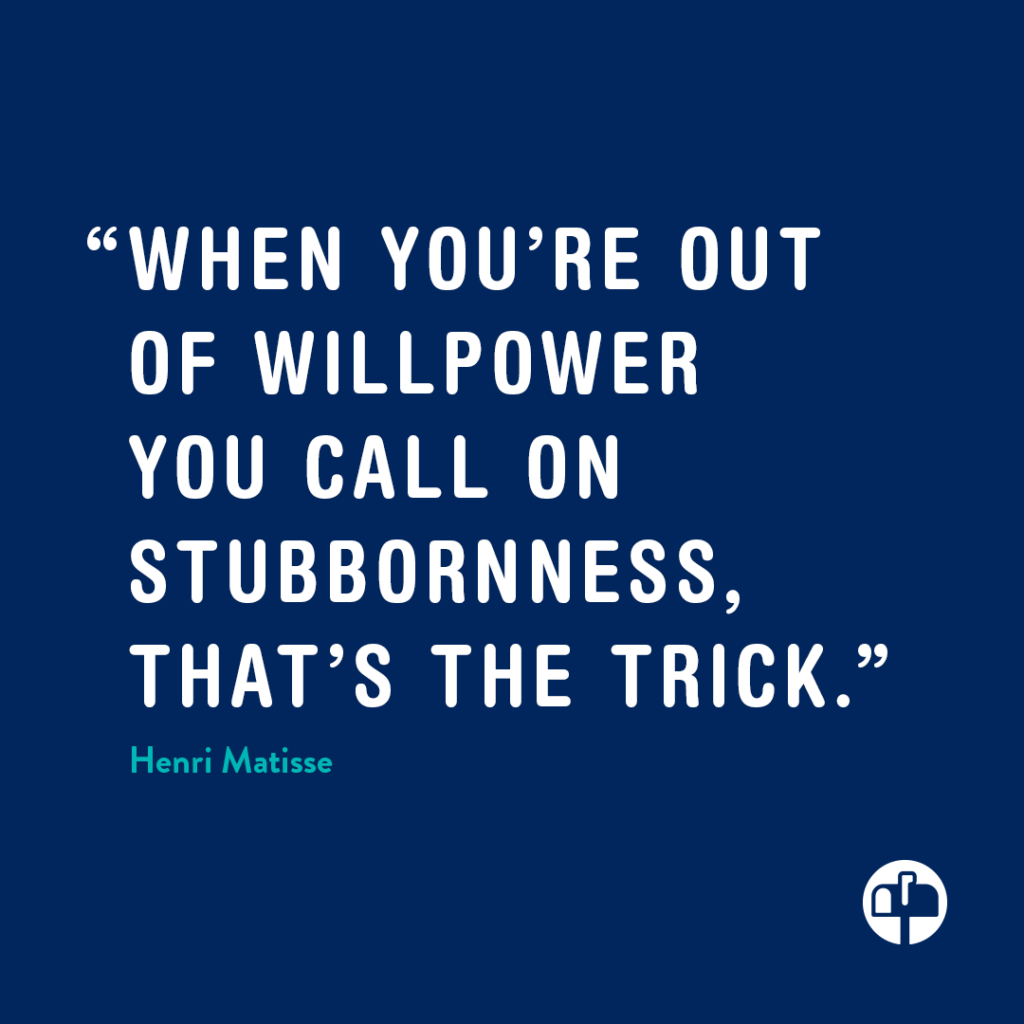 "Everything you can imagine is real." -Pablo Picasso
"Be yourself; everyone else is already taken." – Oscar Wilde
"Opportunity does not knock, it presents itself when you beat down the door." – Kyle Chandler
"And now that you don't have to be perfect, you can be good." – John Steinbeck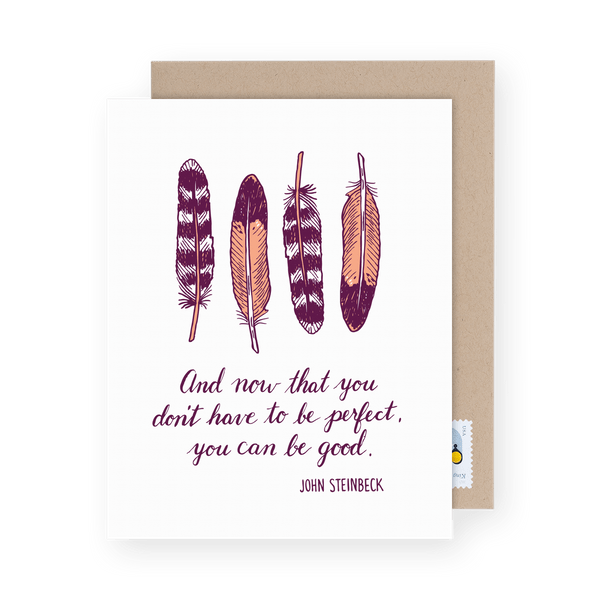 "If you are going through hell, keep going." – Winston Churchill
"Our greatness weakness lies in giving up. The most certain way to succeed is always to try just one more time." – Thomas Edison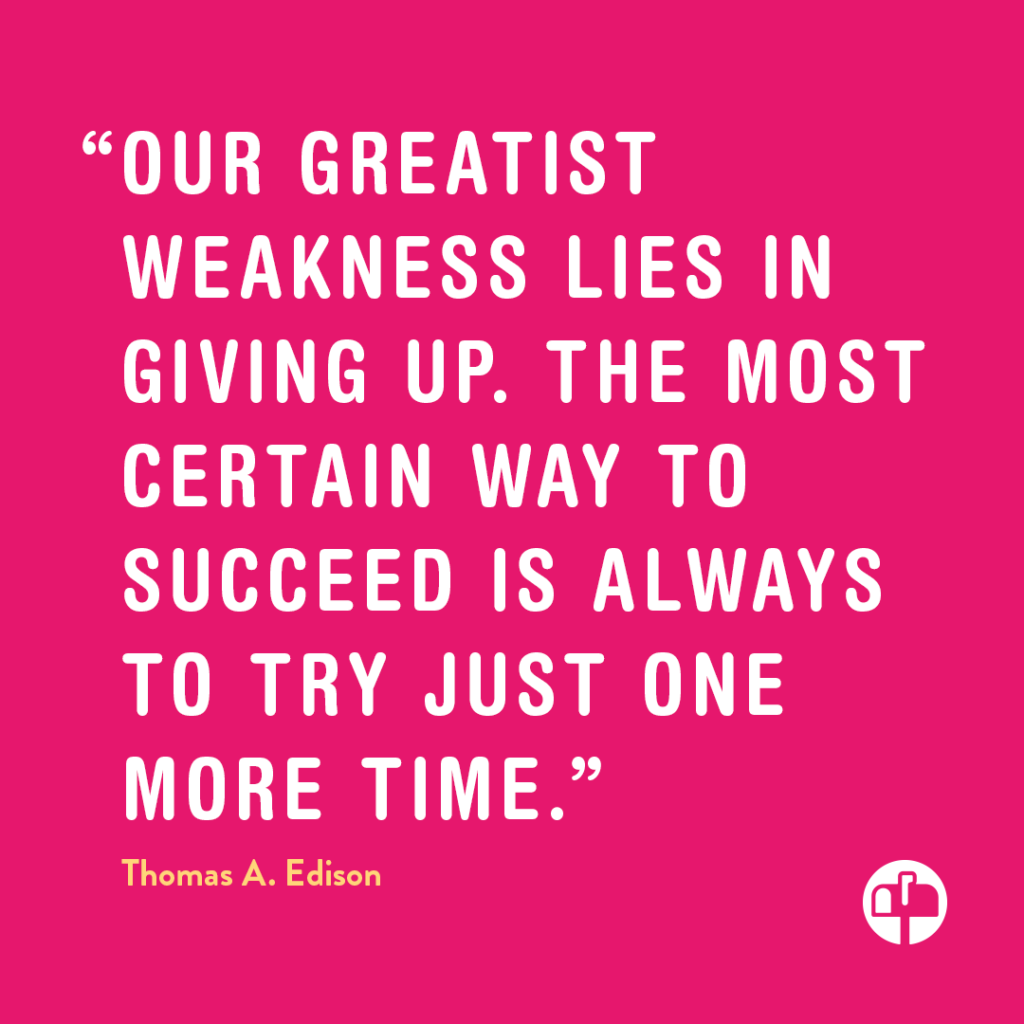 "Your present circumstances don't determine where you can go; they merely determine where you start." – Anonymous
"I figure if a girl wants to be a legend, she should just go ahead and be one." – Calamity Jane
"Even if you fall on you face, you're still moving forward." – Victor Kiam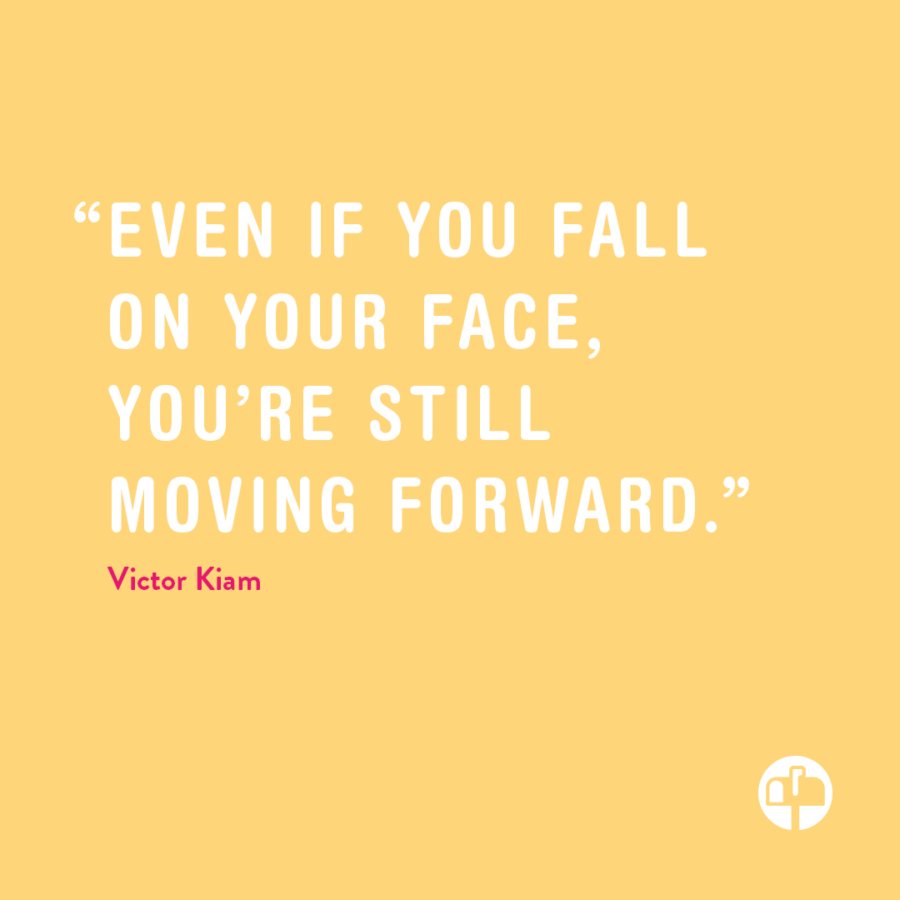 "You need to be buried deep in the dirt before you can find your bloom." – Roz Inga
"If two wrongs don't make a right, try three." – Laurence J. Peter
"Follow your dream, except for the one where you're naked in church." – Rev. David Ault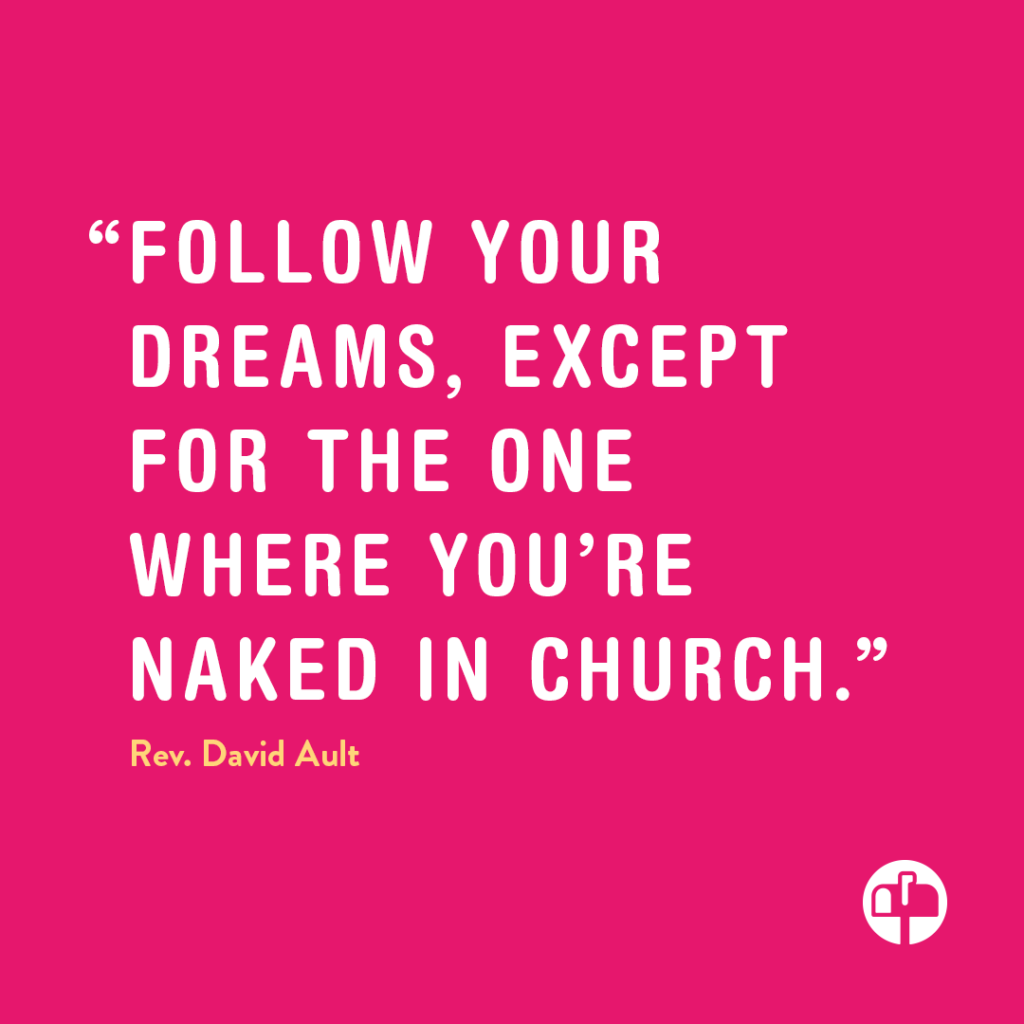 "Live as if you were to die tomorrow. Learn as if you were to live forever." ― Mahatma Gandhi
"The future belongs to those who believe in the beauty of their dreams." – Eleanor Roosevelt
"Don't let the muggles get you down." – Ron Weasley
"We are all in the gutter, but some of us are looking at the stars." – Oscar Wilde
"It is never too late to be what you might have been." – George Eliot
"The only person you are destined to become is the person you decide to be." – Ralph Waldo Emerson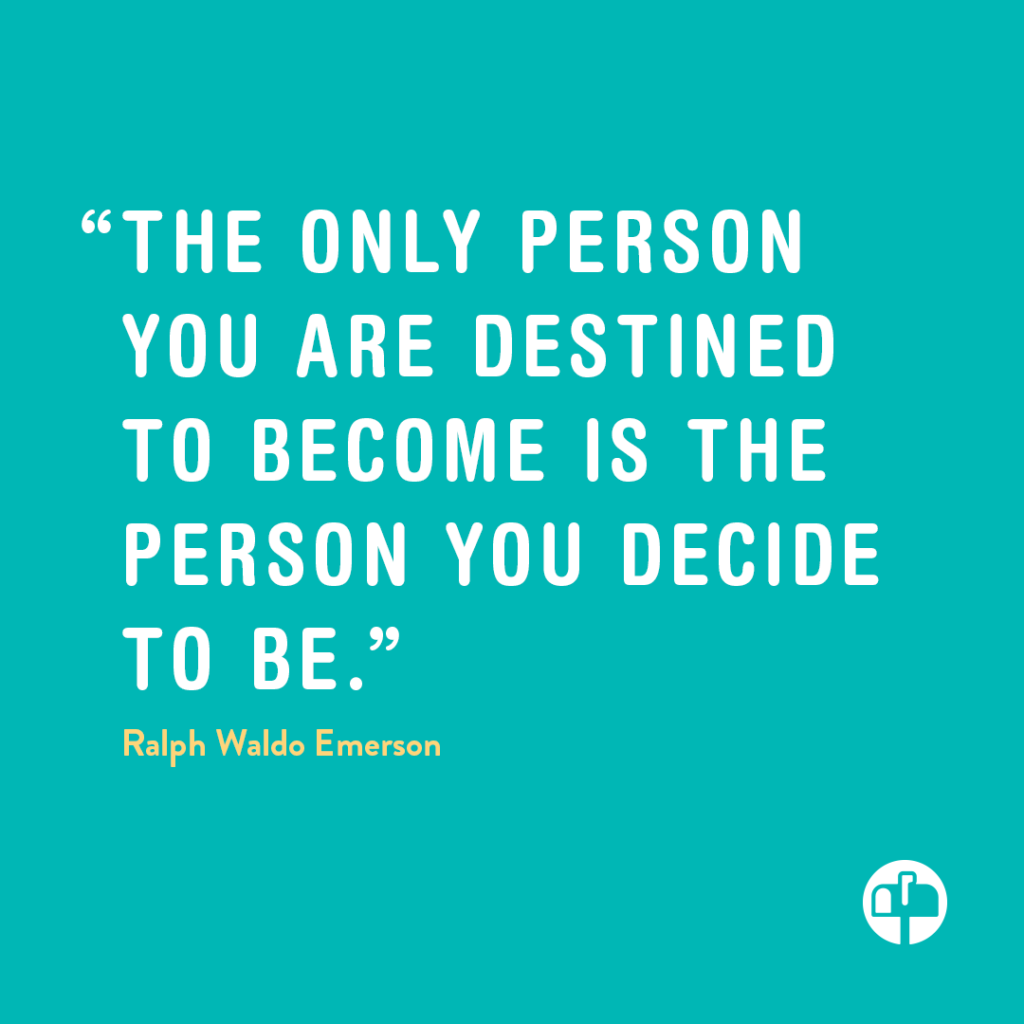 "You must do the thing you think you cannot do."  – Eleanor Roosevelt
"It's no use going back to yesterday, because I was a different person then." – Lewis Carroll
"It's the possibility of having a dream come true that makes life interesting." – Paulo Coelho
"Failure is the condiment that gives success its flavor." – Truman Capote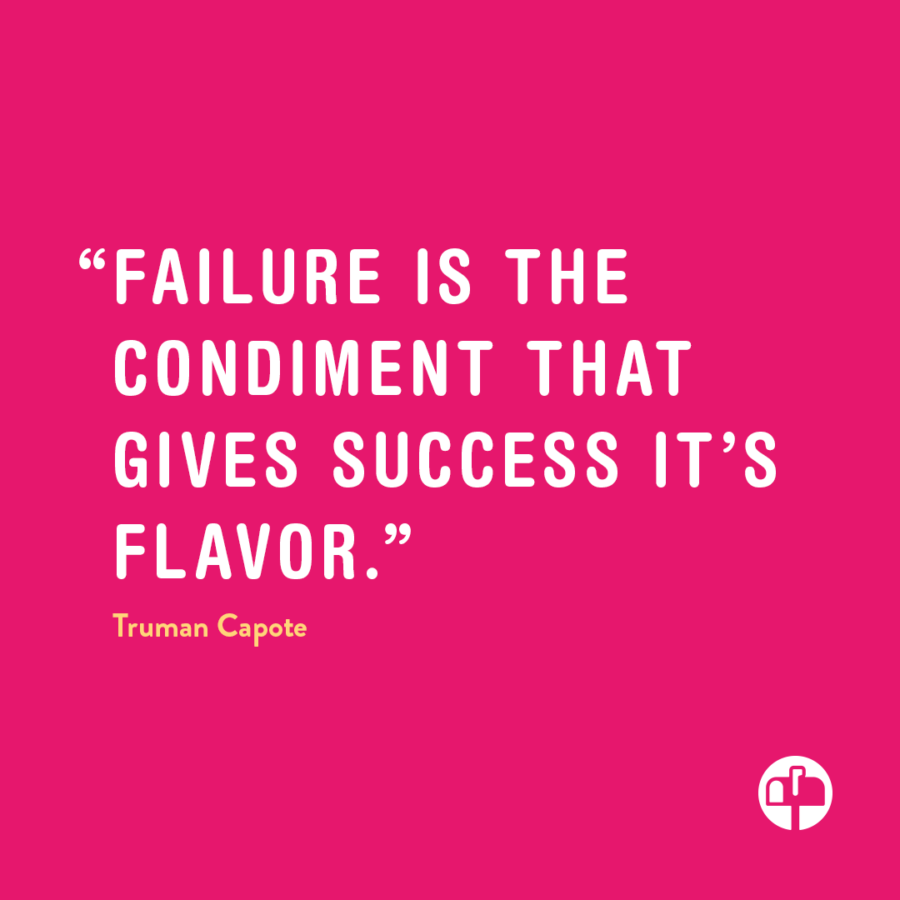 "If you can't fly then run, if you can't run then walk, if you can't walk then crawl, but whatever you do you have to keep moving forward." – Martin Luther King Jr.
"Fall seven times, stand up eight." – Japanese Proverb
"This too shall pass." – Persian Sufi Poets
Encourage the Discouraged by Sending an Empowering Card
You can share encouraging words a few different ways:
In person
Virtually (like DMing your bestie that inspirational AF gif)
In an email (if you're oldschool)
By sending them an encouragement greeting card (if you're really old school)
You can probably guess which one will hit home the hardest. If your loved one receives a greeting card in the mail, it'll not only surprise and delight them – the personal message you choose to share with them will have more impact. Getting real mail is kind of a novel idea in 2022 so while reading your card, they'll appreciate the effort, have less distractions and will be focused on your encouraging message.
Use code INSPIRE for 20% off any encouragement card! Postable will print, address and mail them for you.
7 Encouraging Greeting Cards to Send to the Discouraged
1. It takes a few tries
It's a lesson we'll all eventually learn: even a master was once a beginner. It takes time and multiple tries to get to what we're after. This delightful Two Pooch Paperie encouragement card helps to get this message across. Or as Dory would say, "Just keep swimming."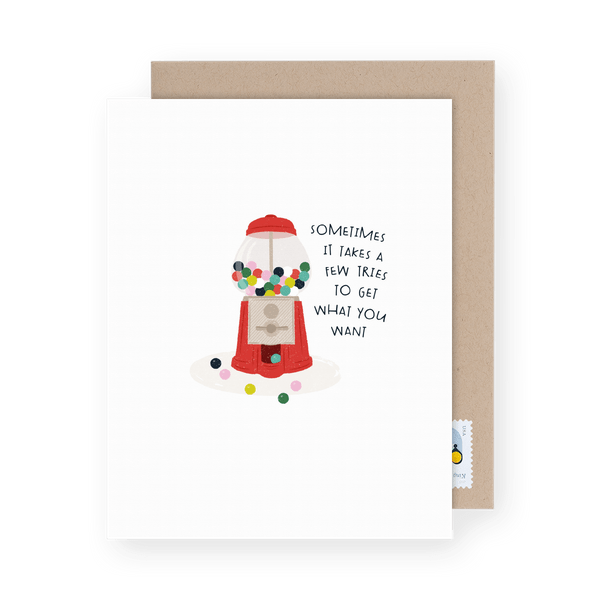 2. The bigger the storm…
Oh boy, this one's toughy. It's hard to see the light at the end of a dark tunnel. That's where our loved ones come in. This encouraging card helps to share the message that the rainbow is coming and it's gonna be a big one so just hang on tight!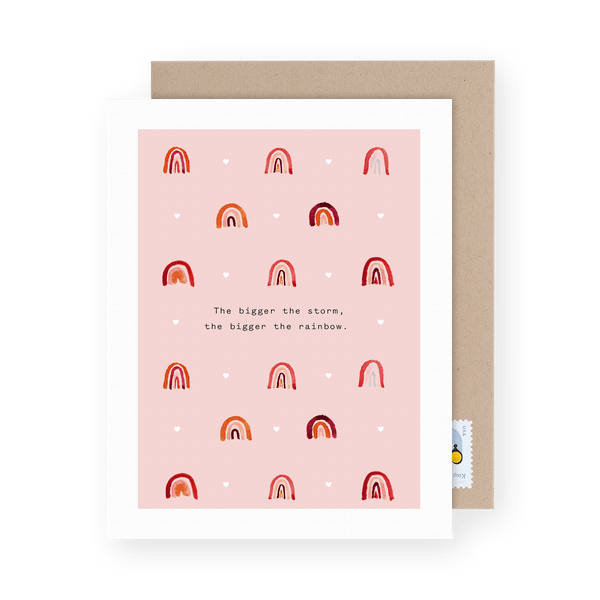 3. You go girl
Recognizing your friends' efforts to do whatever-it-is-they-are-doing with a simple encouraging message is what friends are for. We love this Brittany Paige design and your friends will too.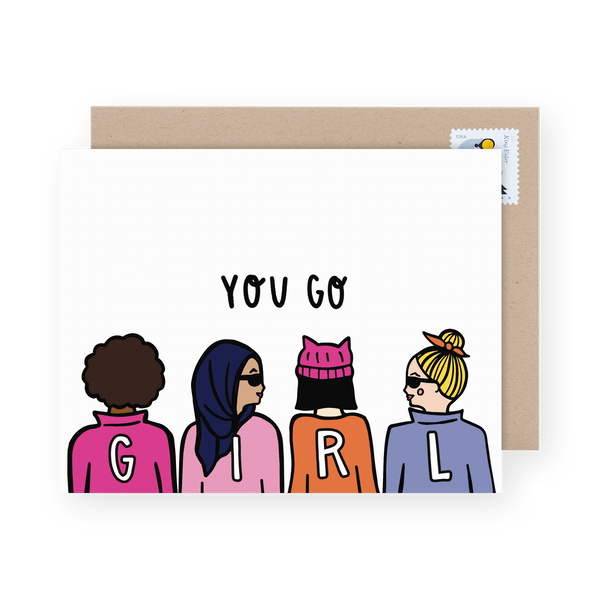 4. No matter what
Our friends and family should know that we love and support them… No matter what. There are no conditions on our love and care for them and reminding them of that can go a really long way. It's especially important to share the love with our LGBTQ+ family and friends right now and make sure they feel our love.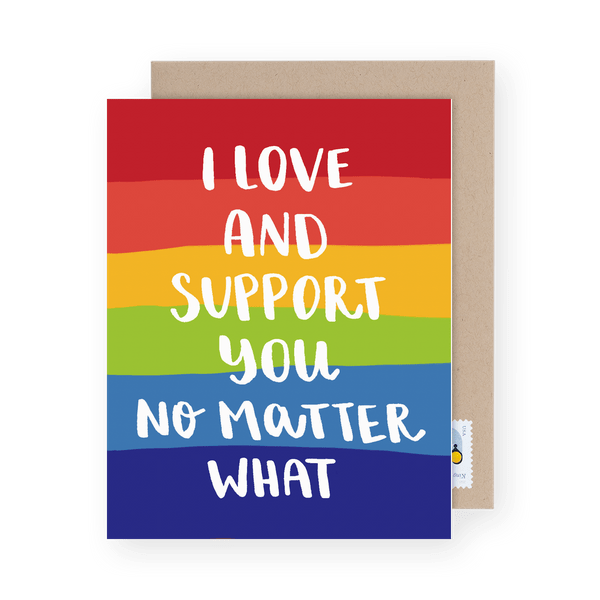 5. Go get 'em
The killer vibes in this Peace Love Art Co design is really doing it for us and we know it'll be encouraging AF to anyone who receives it.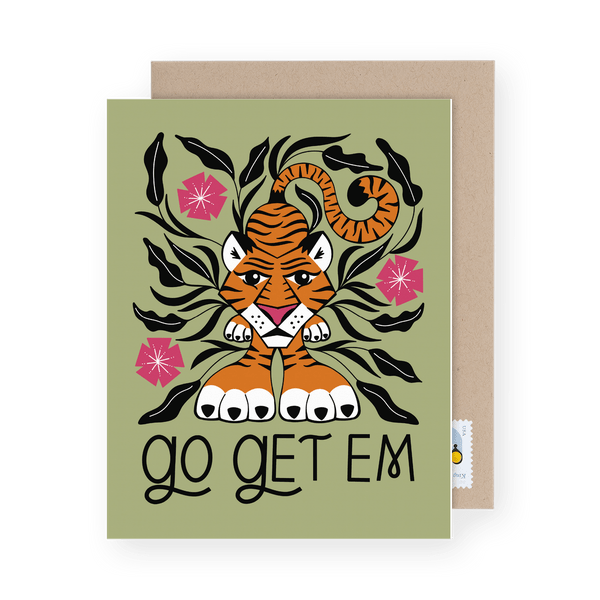 6. Times are tough
Hell yeah they're tough. If there was ever an increased need to spread the encouragement, it is now. This There Will Be Cake card design is a great reminder of our collective power (it's also insanely beautiful).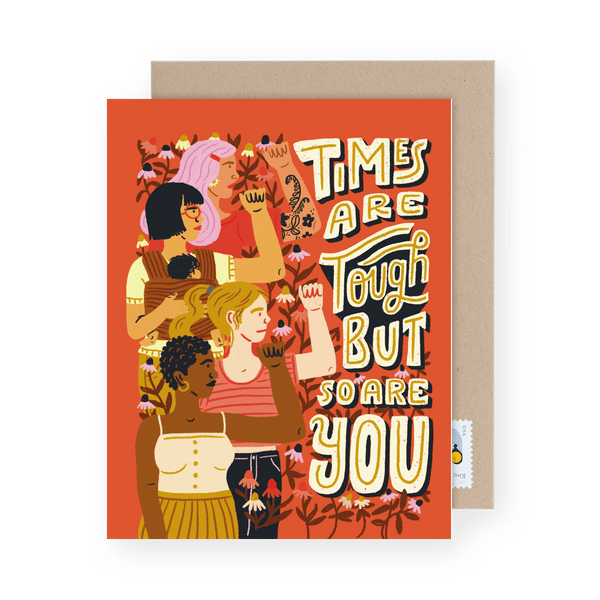 7. This too shall pass
Sometimes encouragement just comes in the form of support. We don't always need to encourage one another to keep killing it. It's ok to just feel our way through the storm. Sometimes just a reminder that the storm will come to an end and while it's roaring, we're here to offer a hand (or a shoulder).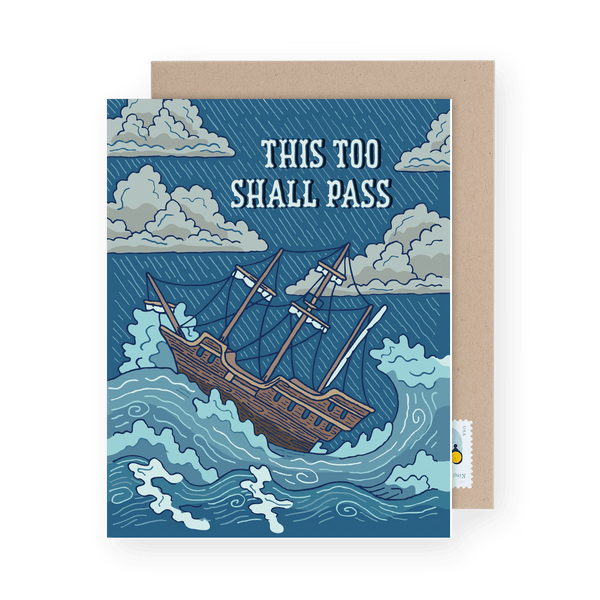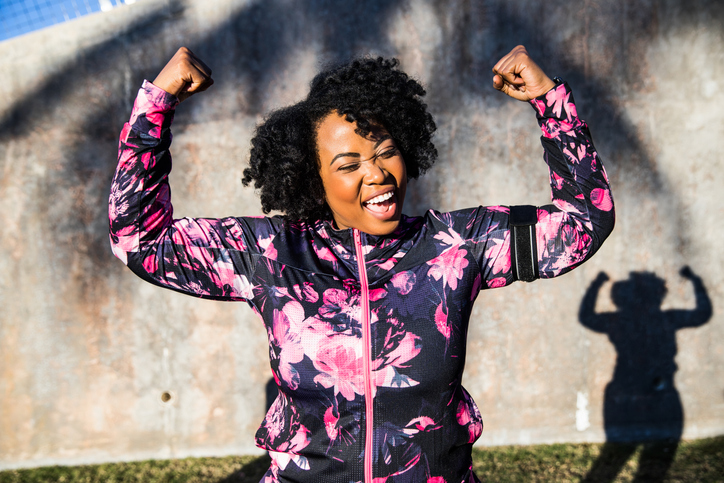 Use code INSPIRE for 20% off any encouragement card! Postable will print, address and mail them for you.