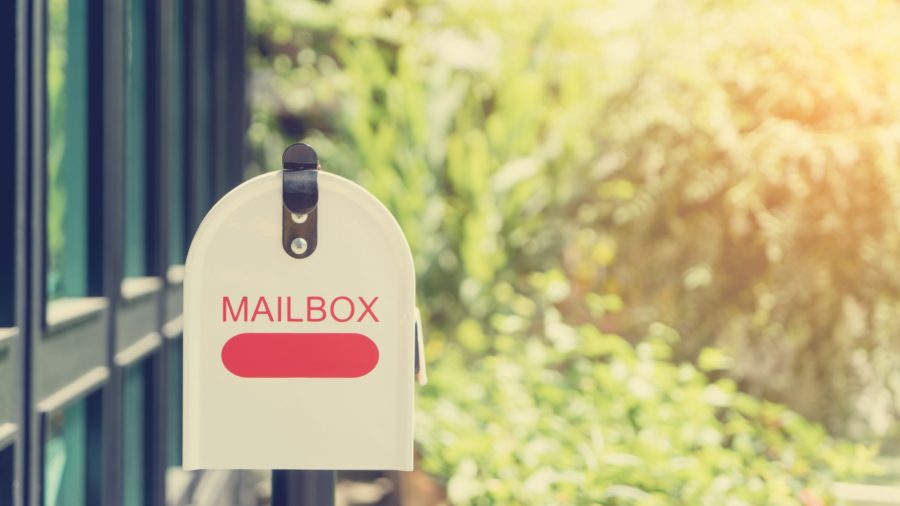 Yes, direct mail is still a very useful tool in any marketer's toolbox. It has not been moved to the museum of retired relics like the VHS or rotary phone. Direct mail remains one of the most trustworthy forms of communication between companies and consumers.
Now, the key is to take the outdated appearance and give it an update. Make it sparkle! We've got all the steps to creating the most effective direct campaign right here.
Why set up a direct mail campaign?
According to this study by a neuromarketing research firm — direct mail or physical media, in general, will produce a higher rate of action than say digital marketing. Want to close your marketing-sales loop? Start with an effective direct mail campaign.
It's easier than you think.
Sending hundreds of handwritten thank you notes (one way to go with your direct mailer) no longer has to take hundreds of hours. Upload your list of contacts, easily create a unique card design, type your message and click send. Beautiful thank you notes with a handwritten font will be mailed out for you!
Start your first project with Postable and sign up here.
Step-by-step guide to setting up an effect direct mail campaign.
Ok, here we go. You know direct mail works and you know it doesn't have to be hard as nails. We've listed 8 tips to get you well on your way.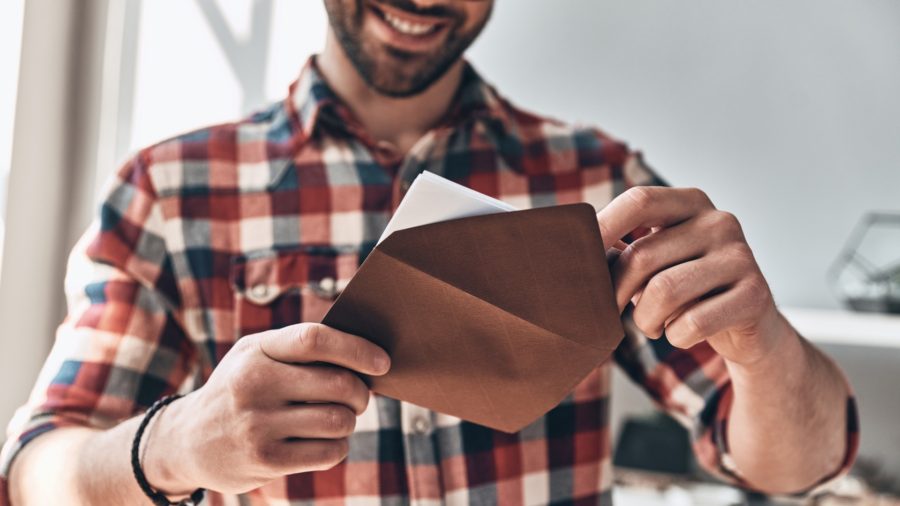 Pin-point your target audience.
It's better to mail really targeted content to a few than to mail out general mail to many. You'll be able to spend more per mailer this way and get a bigger return.
How specific can you get? The more narrow you can make your groups and curate your content based on that, the more chances you have of resonating with your audience and completing your marketings-sales loop. This type of micro-focused content makes your audience feel special. Target and re-target your audience. Sell to the people who would actually want your product. You've got the solution, but first, figure out what the problem is and find the people who are experiencing it!
If you're looking at your customers — separate them into groups based on various characteristics. Things like the amount of time they've been with your or on specific past purchases. Then offer them a discount specific to their past needs. They'll wonder — how do they know me so well!?
A great example for targeting:
Targeting neighbors of homes, a small outdoor lighting company in St. Louis (Frisella Nursery) has been able to achieve a 2,324% ROI.
What's the point of your mailer?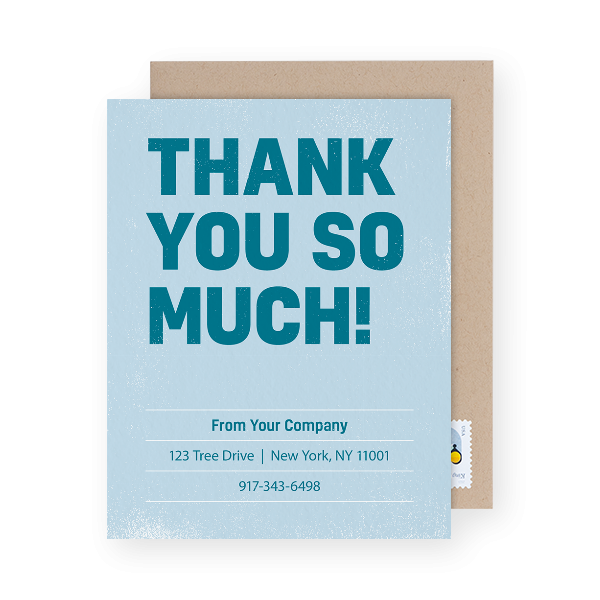 Get clear on your objective. What are you trying to do with this campaign? What are the goals? Most importantly, what story are you trying to tell? From there, it will be much easier to curate the content. Focus on this prior to creating copy or graphics.
"The most important thing to consider when carrying out a Direct Mail campaign is what you actually want to achieve from that campaign. What is the best possible outcome, and how are you going to measure success? It could be in an effort to get the word out there about your brand, or new product launch. Are you trying to get people to register, or give you some further information? Whatever your goal may be you must keep in mind what counts as success, in order to aid the development of the campaign. It is all well and good having an interesting and unusual DM campaign, but if it doesn't encourage action and ultimately increase sales, then what is the point?"

Katherine Rowland, Digital Marketing Executive
Your Parking Space
Create a compelling story with an objective in mind, don't just sell.
76% of consumers still trust direct mail campaigns over all other digital forms of advertising. Don't lose sight of this when creating your campaign. Sure, you're doing this to increase sales and profits. But why not play up the trustworthiness of this tool? Send a lovely thank you card to your best clients without so much as mentioning another purchase. That alone will make you stand out.
Track the results.
What good is a campaign if you have no idea whether or not it was successful? Before you repeat a direct mail campaign you should know how well it performed. Although you can't use a click-able link within you direct mail cards, you can still include unique coupon or QR codes that can be redeemed online or in store. This will help you keep track of how well your direct mail campaign is working.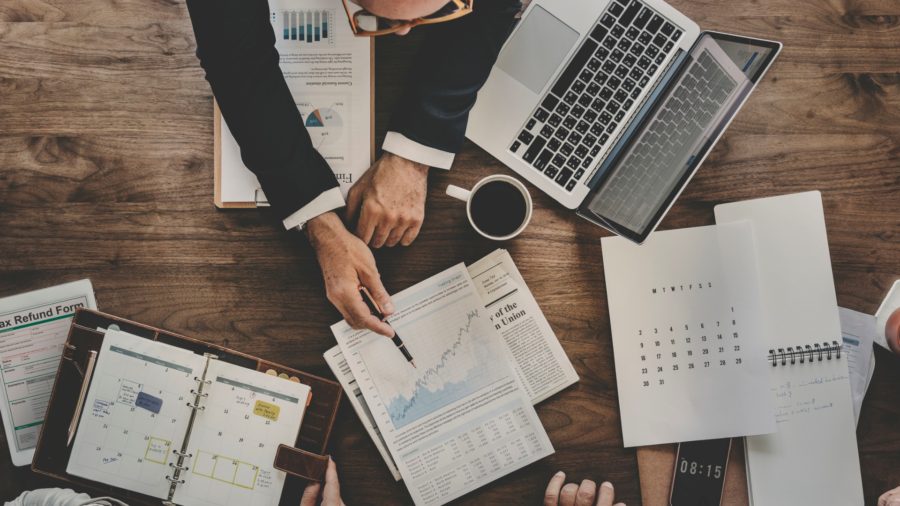 Include a call to action!
Remember that objective? This is where it needs to hit home. What do you want your customers to do? Post a picture of their card to social media to raise brand awareness or maybe go to your website and use your unique code. Figure out what you want them to do and make sure to include your CTA clearly in your card.
Make your CTA clear and focused — this isn't the time to try and make the copy flourishy. Your audience should know exactly what you'd like them to do and why that action will improve their life.
Examples of CTA to include with your direct mail campaign:
– Share your site
– Use a new feature on your app
– Come to an open house
– Create an account
– Buy a product that the customer will find useful (based on previous purchases)
Stay on brand!
This is especially true for businesses that have gone heavy in the digital world. Marketing 101: keep branding consistent everywhere — that includes your direct mail campaign. Use graphics, color schemes and messaging in line with the rest of your marketing.
Keep the main messaging the focus and create company recognition through consistent branding.
Use multiple channels.
The perfect example of why staying on brand is so important. When your customers see your branding three or four or ten different places, you want all of the messaging to be the same. Really hammer down on the point.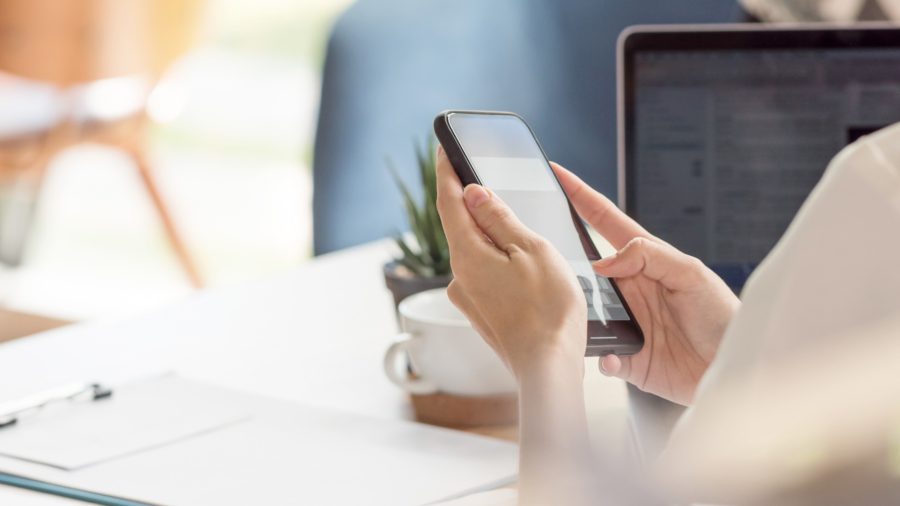 Marketing via multiple channels allows you to cast a wide net and catch as many leads as possible. It's also no secret that it takes multiple interactions for with a brand before action is made by the consumer.
For example, hold an Instagram contest to celebrate your ten years as a brand and mail out business anniversary cards with a special code inside. By the time your customers see the second mention, they'll be familiar with the promotion and more likely take to your CTA.
Don't forget the personal touch!
Unlike direct mail campaigns of the past — what we're suggesting is far more personal. These aren't flyers that appear to be junk or impersonal coupons that will never get redeemed. Look at who you've chosen as your target audience and make a connection! These are real people who have the potential to be lifelong customers.
What most online stores lack is a human connection. Use this direct mail campaign to bridge that gap and show your customers the people behind the branding! Offer them a little something extra when they follow through with your offer.
The ultimate goal with your direct mail campaign should be to offer solutions, inspire action and provide world-class customer service!
Create or choose a design that sticks!
Both the envelope and the mailer should be enticing. The last thing you want is for your recipient to think it's junk mail. Make the envelope stand out with color or make it look extra personal with a handwritten font. Then, make sure the design you've chosen or created is eye-catching and memorable.
A few tips.
Keep to your branding.
Avoid clutter and multiple fonts.
Get straight to the point of your messaging.
Use high-quality images.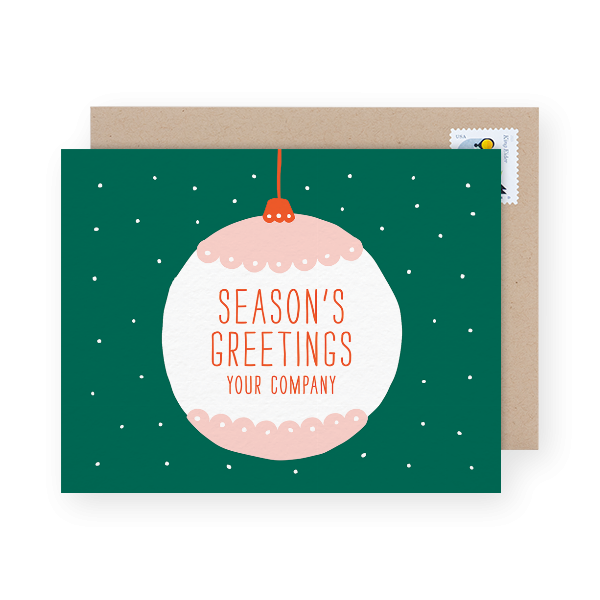 If you're using a card, keep the front clean and simple and write your message with details on the inside.
What format will you choose? Will you go with a regular letter? A newsletter or catalog? Or will you go with something more personal like a card?
Create a direct mail campaign with Postable (in minutes).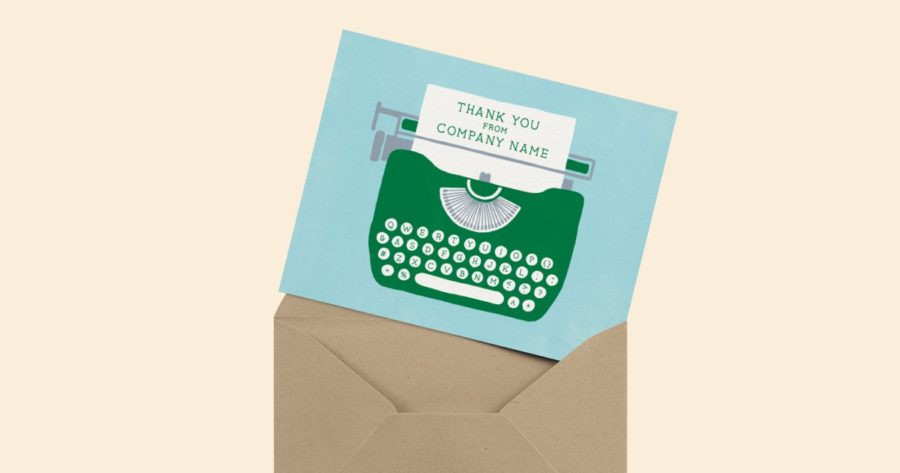 We've said this once and we'll say it again. Direct mail doesn't have to take forever to set up. With Postable's selection of beautifully designed (and totally customizable) business greeting cards, you can set up a campaign in minutes.
Sign up for your free account.
Upload your [targeted] contact list.
Choose & design your card.
Write your message & click send.
There's unique handwritten fonts, beautiful designs, and automatic personalized messages!
Postable will print, address and mail all of your cards out for you.