Ever wonder what life would be like if you never forgot a birthday? It's pretty delightful. Actually, it's very delightful. Surprising your friends and family with your knowledge of their special day is a super-power Postable users have known for quite some time. Free birthday reminder emails are pretty much the greatest thing since sliced bread.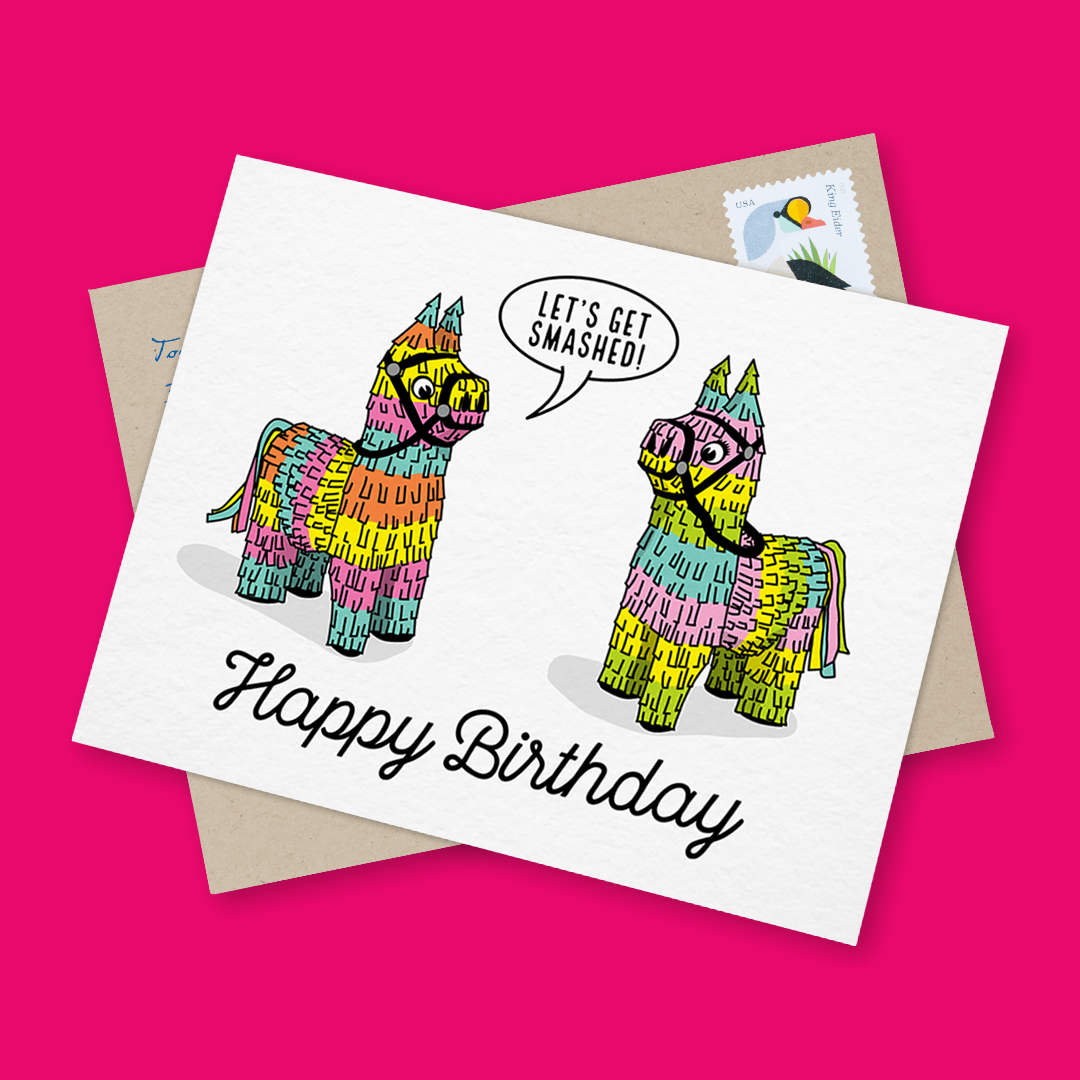 What is the best app for birthday reminders?
Want your very own birthday reminder emails? Of course you do. The best app for birthday reminders –– in our very humble opinion –– is of course Postable (hey, that's us)!
Our birthday reminder emails are totally free. Nope, there is no catch. And they're very easy to set up…
Send really nice birthday cards in minutes straight from your computer. Postable will print, address, and mail them for you.
How can I get birthday reminders?
So, with that said, here's how you can set them up.
Sign up for your free Postable account. 
Import your contacts' birthday in a spreadsheet OR send everyone a unique Postable request form (more on this down below). 
Turn your birthday reminder emails on in your Account Settings.
Voila! You've got yourself *free* birthday reminder emails in minutes.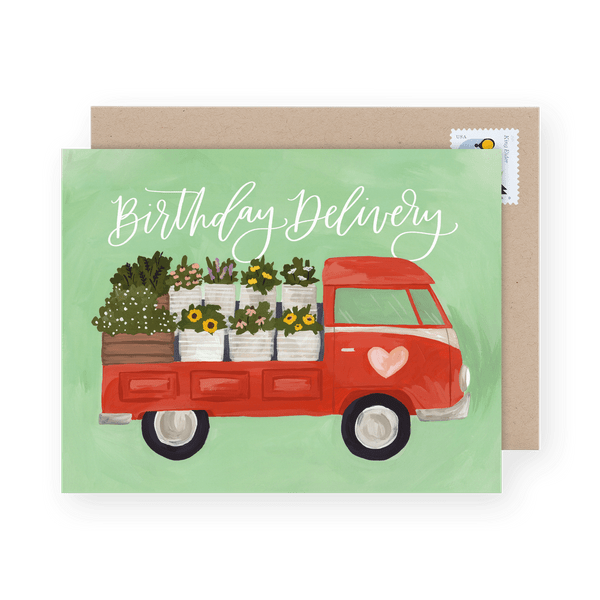 Importing your contacts' birthdays.
If you have your contacts' information (including, of course their birthdays) ready to rumble then all you need to do is upload the information to your free Postable account.
*When you're in your Postable address book, just navigate to the 'Import' section.*
Don't have your contacts' info, but still want birthday reminder emails?!
If you find yourself stranded in this world without your friends' and family members' birthdays, don't worry. We've got a simple solution. You can send them all your very own unique request form which they'll be able to fill in. Once they save their info on that form, it'll all magically appear in your free Postable address book.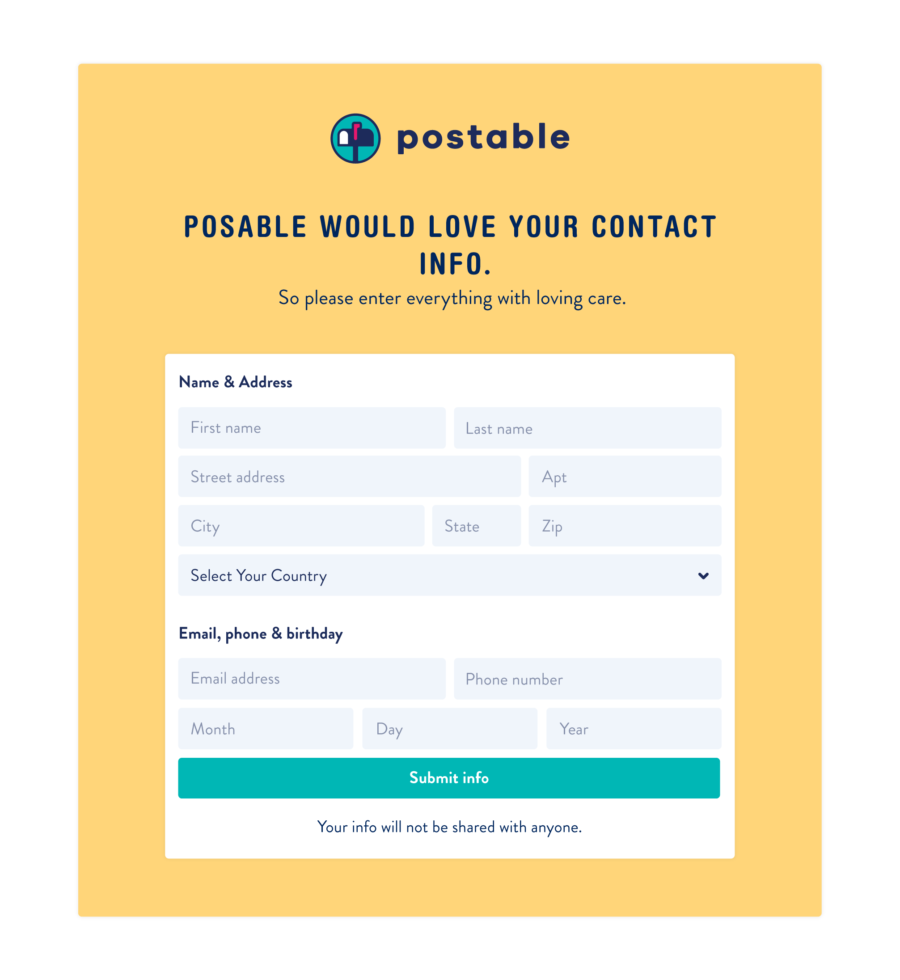 No, we do not share any information with 3rd parties. Your contact information is safe and sound for your use.
And yes, your Postable address book as well as your birthday reminder emails are both FREE.
Last, but not least… Turn on your reminders!
Once all the birthday information is in your address book, make sure your reminder setting is turned on.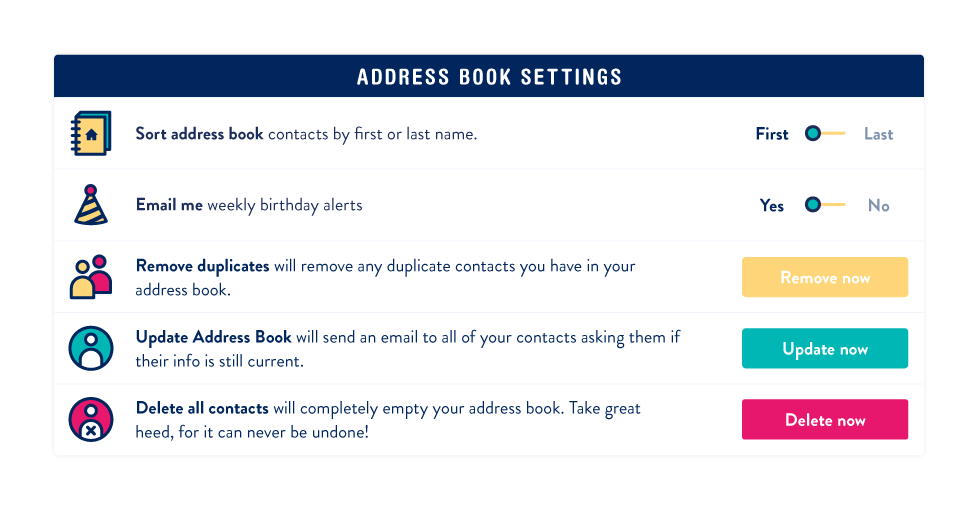 Don't already have your very own Postable address book!? No worries. Signing up is easy-peasy. Sign up now in seconds. 
Did we mention Postable also has a bewitching selection of birthday cards that we'll even mail for you. We're basically birthday magicians.