Having a new tiny person around is hard work which is why baby apps can come in handy. Even if this isn't your first rodeo, taking care of a newborn is no easy task — regardless if it's your first or third go around. Here at Postable we're all about making the task of sending snail mail as easy as sending an email. And while being a brand new parent is crazy hard work, sending out Birth Announcements, Baby Shower Thank You Cards and your general kid-related snail mail doesn't have to be. This got us to thinking: there must be other apps or tools out there to help relieve new parents of the workload. Baby apps are the bees knees.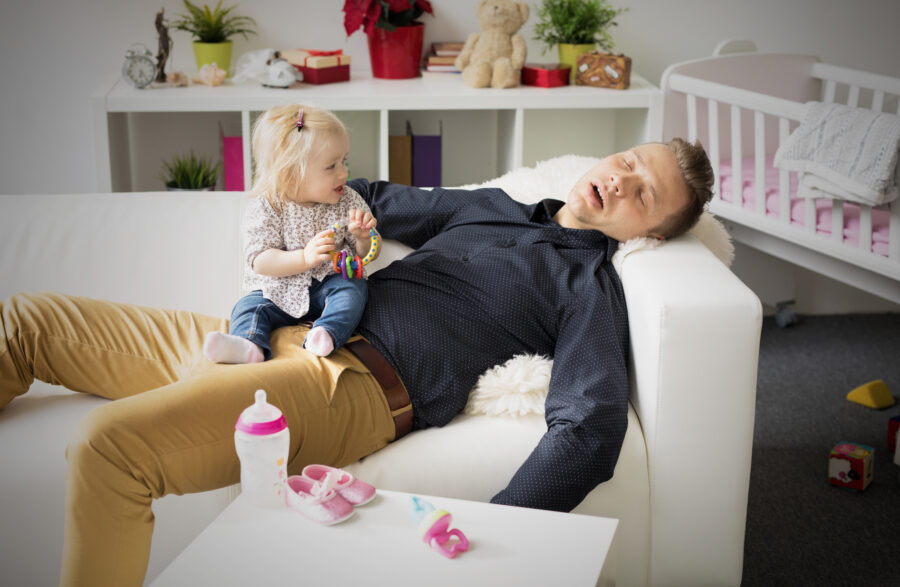 New baby? Send beautiful Birth Announcements in minutes. Postable can print, address, and mail them for you in minutes.
31 stellar baby apps to help make parents' lives easier.
New parents barely have a second to spare for a quick shut eye, much less enough time to scour the web for handy life hacks for babies. So, we did the leg work for you, searching long and wide for the handiest tools and apps out there. We also got some first hand insight from real parenting pros on the parenting apps that make their lives easier.
Everything from helping your newborn get some much needed rest (so that you too can experience what it feels like to sleep again) to making sure your memories are not lost in your hectic new reality.
Without further ado, here they are.
Baby apps to help save new parents' time.
As already mentioned, we know how little time parents of newborns have to spend. This is why it's so great to have apps that will do the legwork of certain tasks for you, leaving more time for the new babe.
Postable
Want to share your little one's arrival with your friends and family? Facebook is cool and all, but you've dreamt of this day for so long you're hoping to make it formal —more special than social media. You can easily send beautiful Birth Announcements in minutes with this handy app. Postable makes it easy to do everything from collecting mailing addresses you don't already have to designing the right Birth Announcement for your baby.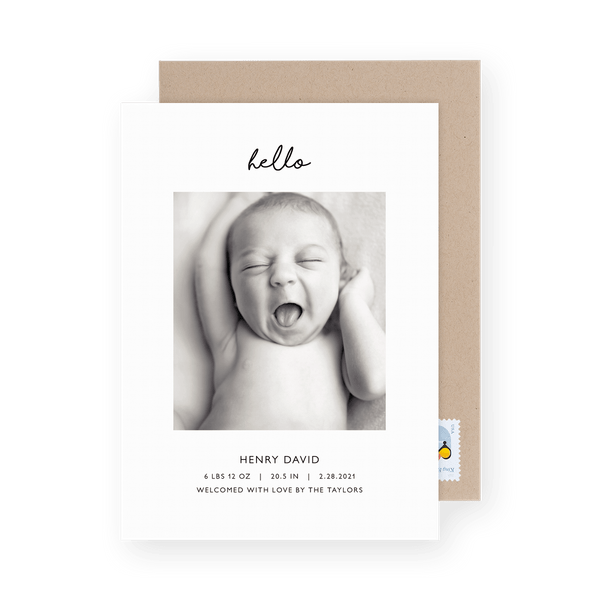 Postable will even print, address and mail all the Birth Announcements out for you!
If you've gotten some great gifts, you can also write & send your baby thank you cards in just a few minutes without leaving your home. Pretty much any snail mail that you need to send, Postable is there to help make it as easy as sending a quick email — without losing out on the personal touch or quality. Get your snail mail on here.
Choose the perfect Birth Announcement to have printed, addressed and mailed for you in minutes. Postable saves you time with your new human.
Baby apps to help you track your baby's schedule.
Seems like having a newborn around has turned everything upside down. Keeping track of feeding schedules, growth spurts, doctor appointments and everything in between can be overwhelming. These baby apps help wrangle all of the noise into something that keeps all the craziness organized in one place for you. Whether you just want help keeping track of one element of your baby's life — like their sleeping schedule — or you're really in the market for an app to help you track every little detail of your baby's life, one of these apps will be perfect for you. By tracking these details, it is simple to view patterns in your baby's development.
Glow Baby Apps
"There's places to track feedings, sleep time, pumping, and baby weight gain. It also has a forum to ask questions where fellow users can answer. It's literally the new age village."

Katelynn Ansari, mama & blogger
The WonderWeeks
This is one of the most popular baby tracking apps and according to their site, the WonderWeeks app comes doctor recommended to help you make sense and track your baby's mental development. Looks like they've even refreshed their app to better suit user needs. Get development tracking here.
Breast Feeding Friend
Want to keep things simple and only track how often you feed your baby? This app allows you to track feeding however you choose to feed your little one. Get tracking app here.
BabyTime
Keeping track of all of your baby's latest adventures (diaper changes, feedings and sleeping cycles) can get tricky with everything else going on in your life. This app makes it simple to keep up with it all by creating an easy to use interface where you can quickly note down the latest updates. Get to tracking here.
My Baby Today
Another baby tracking app that also allows you to organize your baby's 'firsts' and funny moments. Great if you don't want to use a bunch of different apps and keep it all combined. Get to tracking and organizing here.
Huckleberry
This app will use the tracking information from your baby's sleep schedule to provide a custom sleeping plan to help your entire new family get some sleep. According to their site, "The new way to improve your child's sleep. Huckleberry pairs pediatric sleep experts with AI to create a custom sleep plan with your unique family in mind." Start getting some rest here.
Baby apps to help your tiny human sleep.
Baby monitors, night lights and soft nap time tunes can all be sourced through new apps. If you suddenly find yourself with a broken baby tool some of these apps can come to the rescue!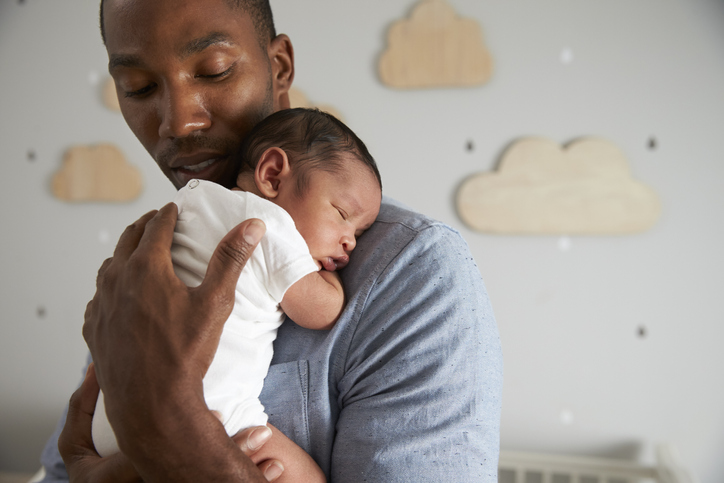 Owlet
"This one attaches to a sock monitor but it allows you to monitor your baby's O2 levels, heartbeat, and see the temperature of the room. If you're sleep training, you know that having the perfect temperature in the room is key!"

Katelynn Ansari, mama & blogger
Baby Monitor 3G
Didn't get a baby monitor at your baby shower? Perhaps the one you have just had a major glitch and no longer works. It's cool, because you probably have two phones, tablets or computers that you can turn into a baby monitor with this nifty app. What will they think up next? Get ready to use the baby monitor here.
Cloud baby monitor
Another option for using your devices as a replacement for your baby monitor. Keep one device with your baby while using one of your other devices to safely keep an eye on your baby. See if this app is right for you.
Pabobo
Need a night light? Use your phone. This app allows you to scroll through and find the right soft light for your baby's sleep time. Light up your phone here.
Baby Night Light
Another great option for a baby night light for when you need it most. This app comes handy with the most adorable little animal illustrations to make your little one feel at ease. Check it out here.
Spotify
You probably already use this handy app to stream your favorite jams, but Spotify can help with nap time too! Find all the white noise soundtracks to your heart's desire for nap time. There's also a huge selection of other baby-friendly tunes to choose from. Get baby tunes here.
Sound Sleeper
Another option for soft nap time tunes, this app can help soothe your baby. How something as simple as white noise can make your baby drift off into dream-land is the kind of magic we don't need to understand, just appreciate. This app has everything from fan and vacuum cleaning sounds to soft lullabies. Get your sleep-noises here.
Baby apps to just help you be a parent.
Whether you're in desperate need of a trustworthy babysitter, someone who'll patiently listen to the stresses of life or simply a friend who gets what it's like being a new parent — these handful of new parent apps will help take a little stress off the top.
Bubble
Because finding a trustworthy babysitter can be hard. The Bubble app helps you find a trusty sitter to watch your precious little human. Recommendations come from friends and community so you're not going into this blind. Date night is calling (or nap time, whichever you prefer). Get your sitter here.
NCT Babychange App
Going out and about with a baby is hard work. The packing alone is a big deal — can't forget the important stuff. But then what do you do when it's time to change your baby and you're out and about. Use this app to find a good place to change your baby in a hurry and add reviews of your own for other parents. Get to changing here.
Family Recipes on Pinterest
You used it to plan your wedding and now it's time to harness the power of Pinterest to help keep your family nutrition-filled. Find easy to make family dinners that are yummy and nutritious using Pinterest. Start cookin' here.
Talkspace
Being a new parent is hard. Sometimes you need someone to talk to, but getting out of your PJs (or getting showered) is just not an option. Use this app to access online therapy. Get to talking here.
Mush
If you're a new mom and don't have any other mom friends to chat and exchange advice with, it can be hard to stay sane. As adorable as your new little gem may be, having an adult conversation is a saving grace after hours and hours of baby time. The Mush app makes it easy for new moms to connect with other new moms. Especially awesome if you don't already have a community you can relate with. Mush it up here.
Peanut
Another cool app designed to make it super easy to meet other moms near you. Kind of like Tinder for moms. This app also makes it easy to create online chats so you can build an online community when you don't have enough time to meet in person. Get Peanut here.
Baby apps to help you hold onto memories.
If you want a different option to host, organize, and share your baby's memories other than your existing social media — these apps were made specifically for this purpose. Each with their own great attributes, these apps will help you record your baby's biggest milestones so that you can always look back at them.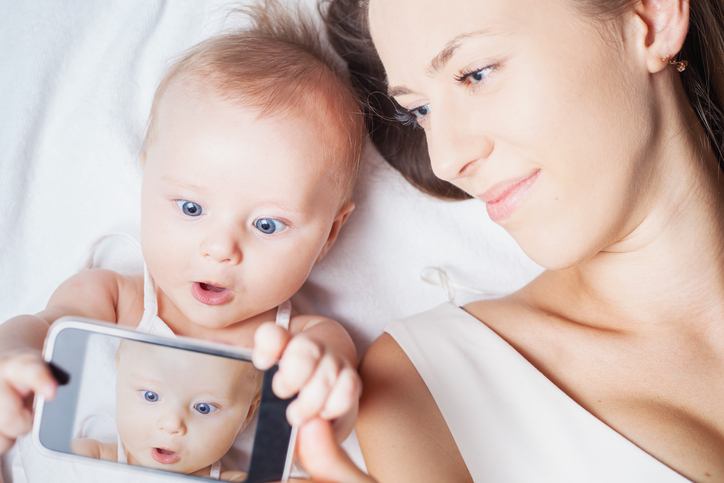 Qeepsake
"Qeepsake is my fave baby/kid app for keeping track of the memories & moments you never want to forget. Qeepsake sends you a daily text message asking something about your child that day. It might ask their favorite food or what excites/frustrates them or what they love to play. The prompts are wonderful & thought of by real parents and are targeted to your kids' ages.

You can have it ask you about multiple children on a rotating schedule (one night I get a question about my son, the next night I get a question about my daughter). You can change the frequency & time of the texts, skip a question you don't love, or just text in your own memories, too. And you can even text pictures. It's the single best way I've found to keep up with all the moments & memories & milestones.

The fact that it's both text-based & has its own dedicated app is HUGE. We all sit down & check our texts at some point. And you'll see it right there. If I miss 3 weeks straight, I don't bat an eye. I just answer whichever questions I want whenever I want.Qeepsake is such an effortless way to keep track of the memories you never want to forget."

Cristina Cay, C'MON MAMA, Mother of two young children
Tinybeans
Want to save the precious memories your little one(s) are making right now, but don't have all the time in the world to scrapbook? We get it. Think of this as like a private social media for you and your family to stay in touch and share your baby's memories with one another. All of your photos will get organized for you and you can easily create photo albums as well. Get your family photo album here.
Baby Pics App
Create fun customized artwork from all the images you've been taking of your little one. Create milestone markers with your baby's favorite things or a simple birthday poster. Get to digitally crafting here.
Momatu
Mamatu is another option to help keep your baby's memories organized. You can choose to share your 'timeline' with those you specifically choose, keeping your baby's photos and hallmark moments private. See if this baby memory app is for you.
Baby apps that help with your baby's development.
Everything is brand new for a brand new human. Learning and development is the name of the game with babies. If you want some help or guidance on helping your baby with different development activities, these apps can help.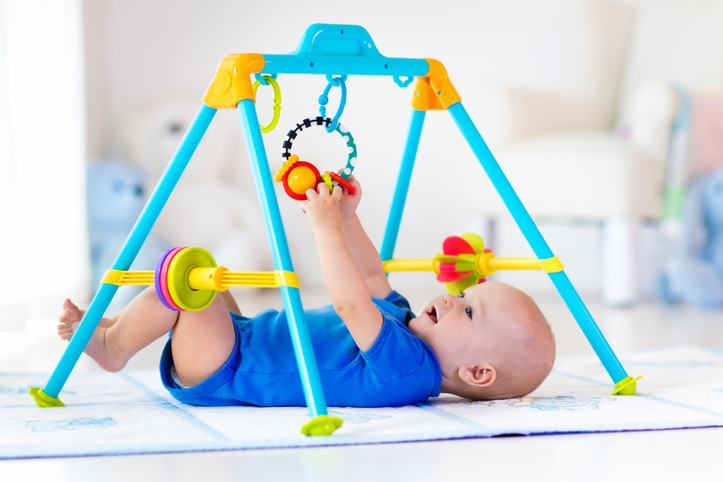 Vroom
"An app that helps you teach your kid different things daily for the stage that they are in. It's an app that helps parents teach their little ones brain building skills at any time of the day. It suggests activities and has advice and tips on what to look for which I needed as a first-time mom and was grateful for all of the information and insight on each activity, as well as what to look for in your baby's reaction.

My pediatrician suggested it to me while my baby was still a baby (he's now 3) and I'm planning on using it on our upcoming baby."

Angela Burks, mom & blogger
BabySparks
An app to help your baby develop skills through playtime! Everything from video-based activities to articles and tips. The coolest part, this app adapts its recommendations based on your baby's unique development. Get to baby learning here.
Baby apps to answer your pressing parenting questions.
Some things you just don't learn until you experience them and parenting a newborn baby tends to be one of those things. If you're unsure about anything that has to do with your baby or parenting, there are a ton of great resources out there you can look to for help. Here are a few great baby apps to help answer all of your questions.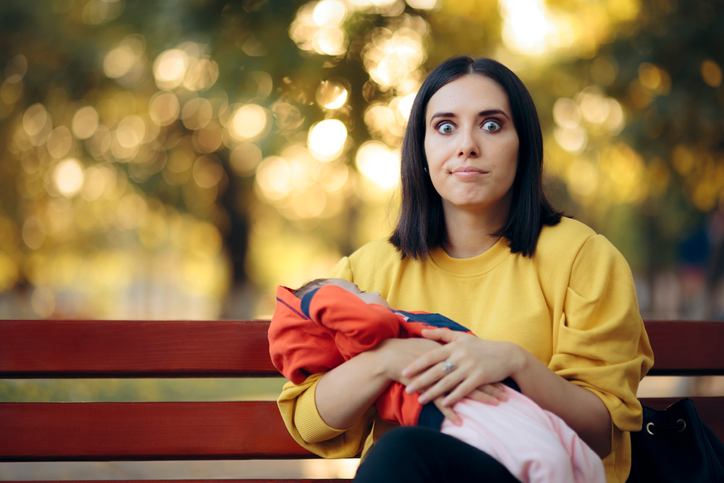 Pacify
"This one is a must for breastfeeding moms. You can facetime with an on call lactation consultant if you have any questions. I love it because many of my questions were just mom worries that didn't really need to be addressed in person. Also, when there's something wrong in the middle of the night, they're there to help keep feedings on track."

Katelynn Ansari, mama & blogger
Today's Parent My Family
Want to stay up to date on all parenting and baby news? This app's for you. Customize the app with your child's age to get personalized baby-related news straight to your phone with this app. Get the app here.
MommyMeds
"It lets expectant and breastfeeding moms know what medications and OTC drugs are safe when they are pregnant and breastfeeding. There is a lot of misinformation about what is safe to take so it's a lifesaver that this app is available for them to get well-researched information by simply opening their phone."

Andrea Tran, an RN and lactation consultant (IBCLC) who has been working with new moms and babies for over 38 years and been a lactation consultant for over 26 years.
MyMedela app
Part breastfeeding tracking app, part lactation help — this app does it all. It has 24/7 lactation consultants via video chat, easy tracking, the ability to export tracking data to easily view in a spreadsheet as well as bluetooth connectivity. See all the details for yourself.
*See more top recommended breastfeeding apps from Healthline here.
What to Expect app
According to their website, you'll receive personalized information after inputting your due date from a team of award-winning journalists, editors, physicians, and other parenting experts. Great resource for when your list of questions are over a mile long. Get to learning here.
Just welcome a new human into this world? Don't forget to introduce them with birth announcements.
Remember, Postable can print, address and mail them for you so you can get back to all the parenting.