So you've graduated from school, said good-bye to all of your college buddies and have moved away to a brand new city into a brand new place. Everything is new and shiny. Until you realize that nobody told you how to adult. What's a bill? Thank you notes are a must? Did someone say something about cooking? Your head might be spinning, but not to worry — there's an app for there. Actually an app for all of that. Being an adult isn't as scary as it sounds — at least not for the most part. Yes, your responsibility to-do list has more than likely doubled in the last few months, but embrace it! Go ahead and bask in your new adulting glory and go forth to slay all that has to do with being grown AF. After all, now you can eat all the ice cream you want and nobody will judge you (well, mostly nobody). That's the beauty of being all grown up.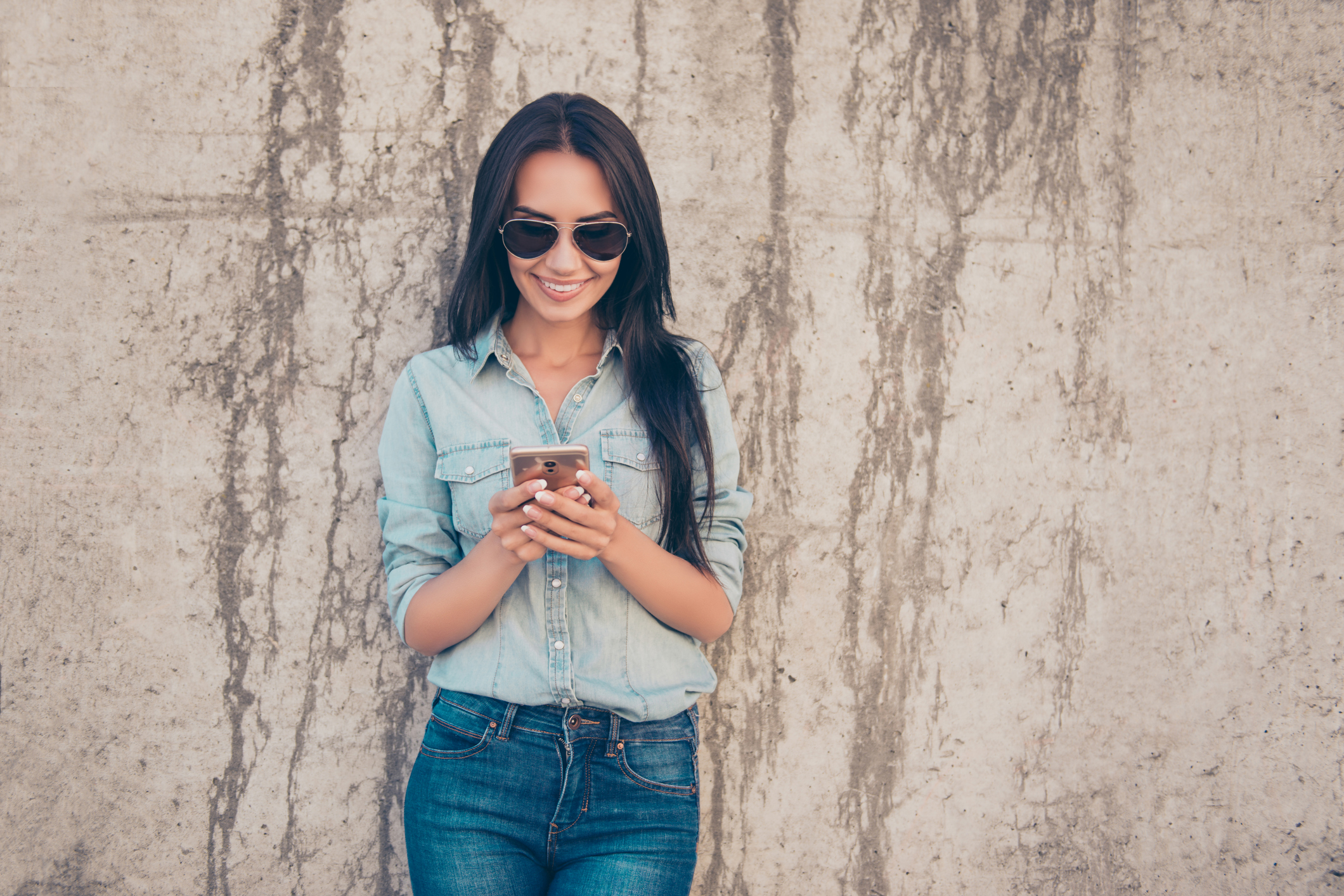 On the down side, there's a bunch of new stuff you have to take care of and not much more time. Thankfully you're new to adulting in the age of all things tech. There's an app for everything — including how to adult. We've compiled the ultimate list here just for you so browse away and be the best adult version of yourself possible.
Finishing Your To-Do List
Procrastination was king during your golden university years. Are we right? Well, as you may have learned this doesn't always pay off in the end. Adulting means having to do stuff you don't feel like doing without putting it off until tomorrow. Tomorrow usually just turns into next week aka never. How to adult without having to actually adult? Luckily there's an app for that.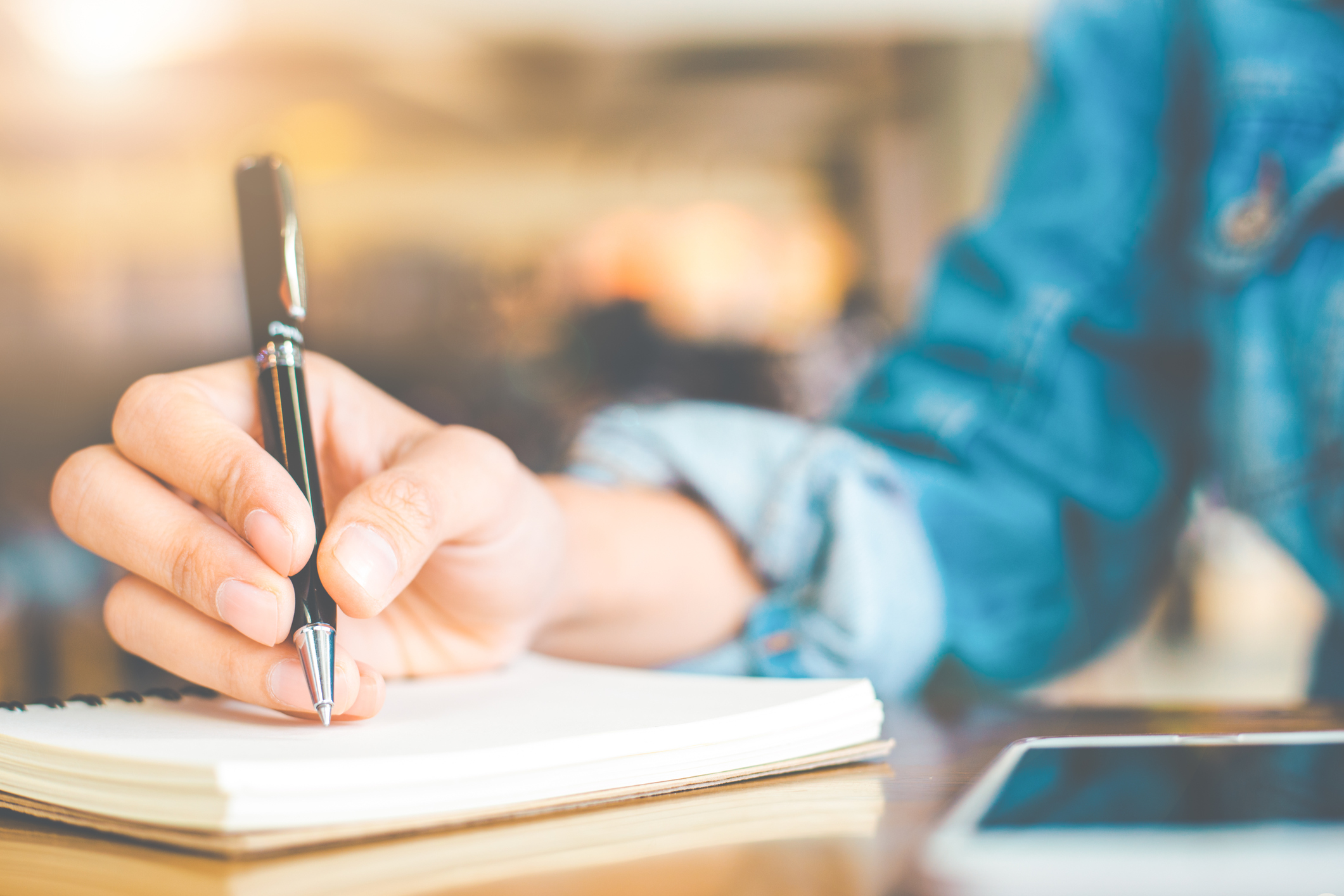 The biggest sign that you're grown AF? Sending thank you notes. Now that you're all adult and what not, there's nobody around to make you write your thank you notes. So sitting down and getting those bad boys sent out is definitely a sign that you're making some progress. But since we're all about hacking our way to adulthood, Postable is here to help you send your personalized thank you notes without ever leaving your couch. With designs similar to those at your local boutique, you can choose the card that speaks to you (no more boring card aisle to sift through), type your message and click send. Postable will print, address and mail your thank you cards for you. There's also every other type of greeting card imaginable — party invites (because what's a new home without a housewarming party), birthday cards and cards you can send to just say hello.
The first step to getting shit done is to know what it is you need to get done. Yea? This means making a list. This app takes this to a whole new level of productive — hence the name. Make your lists focused — noting down the most important things and prioritizing on time of day. This app will help you stay focused and keep you motivated by highlighting your winning streaks — because even adults like to win at stuff.
Another stellar app to get organized. Create folders of to do lists and share them with anyone you'd like. Great tool if you're living with roommates (because NYC) to split chores and other apartment tasks. Add due dates and reminders to your to do list to stay on top of your game no matter what.
Speaking of apartments. Moving in to a new place is all part of starting your adult life, but what about all the heavy lifting? This app is great if you need some sort of handy man work done around your new place. If you've started your new life in the same space as you were before, but still want a fresh feel — moving things around always does the trick. This app will send someone able to help moving around your furniture, finally hanging up that beautiful (and way-too-large-to-pick-up) frame and even fix all those small repairs you've been putting off.
Yes, there's an app for that as well. You know and likely love all things Target — you know, the place where you plan on getting tooth paste and come out with a new wardrobe, new dish-ware and snacks for the entire weekend. That place. Make your trip to Target more focused by ordering everything you need on their app and get a notification when your items are ready for pick up. You'll avoid spending more money than you need and you'll avoid the crowd. Win-win.
For those days that you just don't have time to stop at the gas station (because you're barely making it on time to that work meeting) and the tank is so close to being empty you wonder how you'll ever get home. These apps (currently serving select cities) will send someone to your car to fill it up for you. Seriously, adulting has never been easier — you don't even have to fill up your own car, you just have to remember to ask someone else to do it.
If having your dinner delivered to you wasn't enough, this app will deliver just about anything you want that's nearby. You pay a small delivery fee — depending on the plan that you choose and all the leg work is done for you. Going out to get anything is no longer a necessity — what a day to be alive!
Having a pet is hard work. Being an adult means you're not just reaping the benefits of little Lucy (the adorable little pug), but you're also the one responsible for taking care of the pup. Luckily, there's an app for that. All three apps offer help to watch, walk and take care of your pets when you're too busy working or even on vacation.
Having a large to-do list is just part of the whole adulting game. But who says you can't get some help!? Use this app to find virtual assistance to help you with tasks like planning a vacation, entering data or even finding a qualified dog walker on one of the previously mentioned apps.
Feeding Yourself
Feeding yourself is kind of important. And while the college cafeteria was an easy place to get your nutrients while you were in school, it's now time to learn to eat like an adult. Luckily, there's an app for that. Feeding yourself is key if you're ever going to get this whole adulting thing down. And surviving off of dollar pizza slices and cheap beer is no longer considered an acceptable dinner. Don't worry, it's not as hard as it seems. Here are some helpful apps to help with getting groceries, ordering delivery and everything in-between.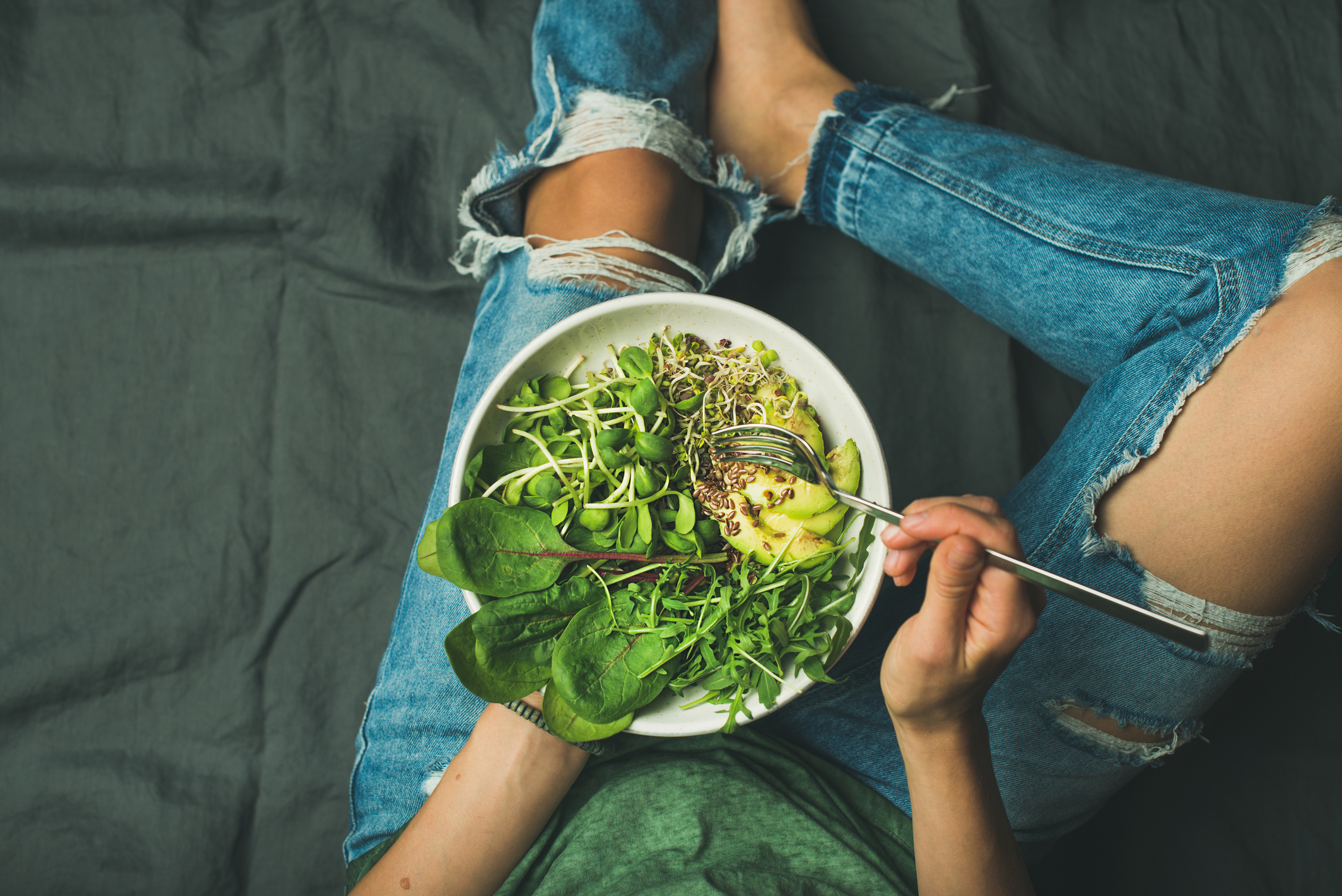 Hitting the grocery store after a long day at your brand new grown up job is the last thing you'll want to do. You're probably more interested in hitting the latest happy hour joint than fighting over the last ripe tomato (assuming you know how to pick one). These apps will do the shopping for you (in your local stores) so you can spend your new adult life doing something more productive — like making your own cocktail hour in your new apartment.
Big fan of Starbucks? You've got way too much stuff to do (that adulting to-do list of yours has been piling up), don't wait in line for your latte. Use the app to order prior to coming in and your drink will be ready for you when you get there. Time saver.
Adulting means eating less ice cream and more salads. We're not sure we agree, but to be fair salads have never tasted yummy-er than with Sweetgreen. Unfortunately the line seems to never ever be short enough to make ordering a salad for lunch worth it. Being a grown up is hard enough, why in the world would we wait in line for a salad? Use the Sweetgreen app to pre-order your greens and pick it up when you go in without standing in queue.
Even when you've stocked your fridge full of yummy produce sometimes the idea of whipping something up just doesn't sound appetizing. No matter how hungry you actually are. Being an adult and all, it's totally your call how you decide to feed yourself and nobody will judge you for it. Hell, if you want to have Ben & Jerry's for breakfast — YOLO. But, if you're craving your local Greek joint's pita or the Shwarma spot several blocks away — there's an app for that. DoorDash will deliver whatever yummy creations are close by and you don't have to lift a finger. At least not until they bring you the food.
Adulting means thinking about the value of your dollar. This app will bring you groceries (or really anything that comes in a box) at a discount. This may not work for anyone living in a NYC sized apartment with little extra room to store all those goods, but if you have some extra space this app will be a money saver.
Financing your life
Money is kind of a big part of being an adult. Having it is a start, but holding on to it and managing it so that you can live the adulting life you've always dreamt of–  is key. While saving money doesn't sound like a whole lot of fun, you can still manage to get it done without too much hassle and stress with some great apps. If there was a top three must-do things on how to adult — this one would be at the top of that list.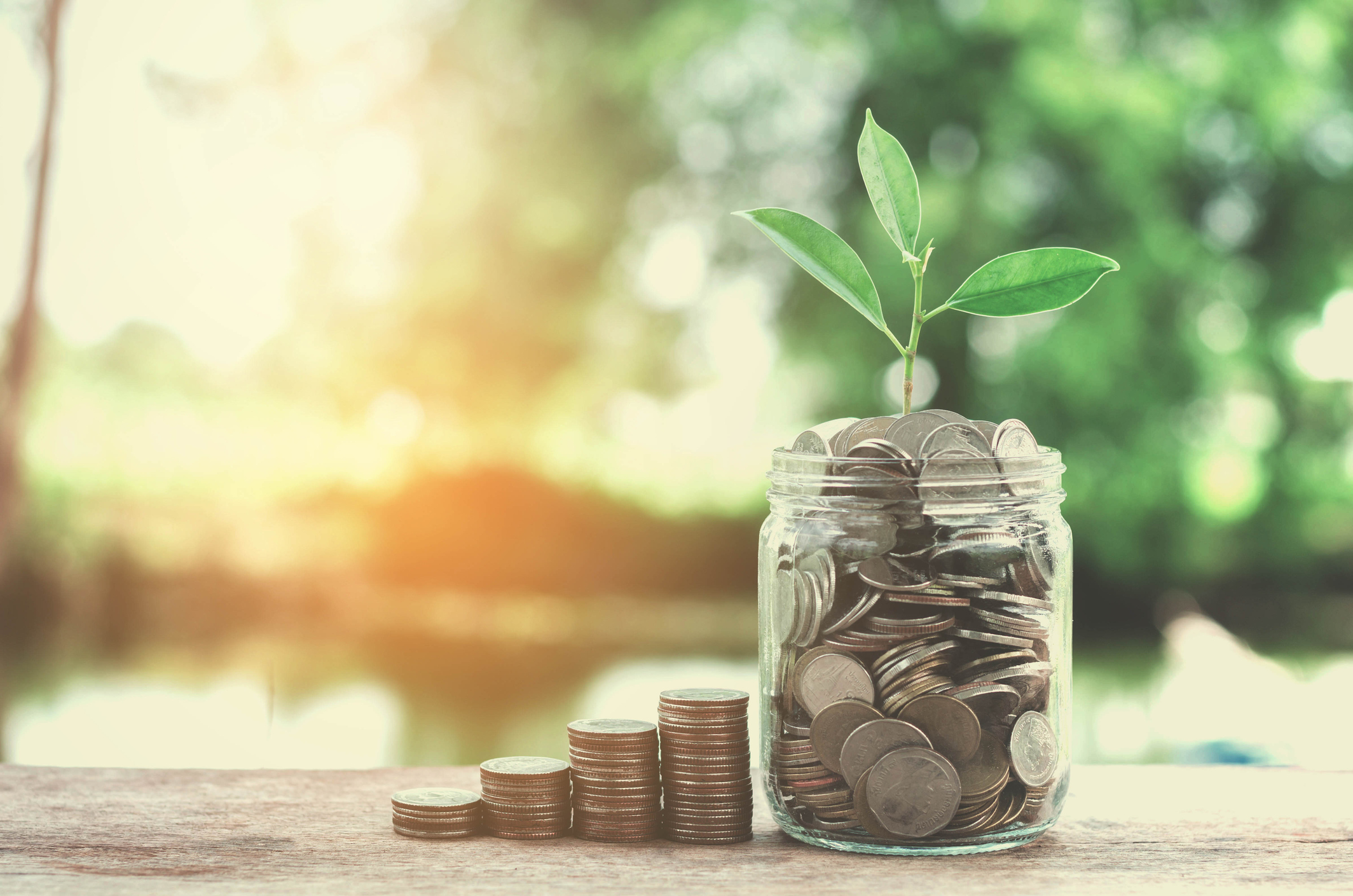 There's a bunch of great money-tracking apps out there. This one is super easy to use that will help you to set up a personalized budget. You'll be able to securely connect your banking accounts so that it automatically keeps track of your spending for you. Get your credit score, set up money saving goals and a bunch of other great tools right at your finger tips. All you have to do after setting up your account is to check in periodically to make sure your'e staying on track.
When you're barely making enough to pay your current expenses (thanks to Mint you know exactly what that is), how in the world are you supposed to think about investing? Micro-investing is a great way for just about anyone to invest money for the future. Skip your morning latte and stash a few bucks away. Simple as that.
Health & Beauty
Growing up means having to think about your health. Not the most glamorous of subjects, but totally necessary. No more putting off the doctor's visits or skipping the greens and heading for the dessert (ok, well at least most of the time). Maybe hitting the gym or a yoga class is not such a bad idea.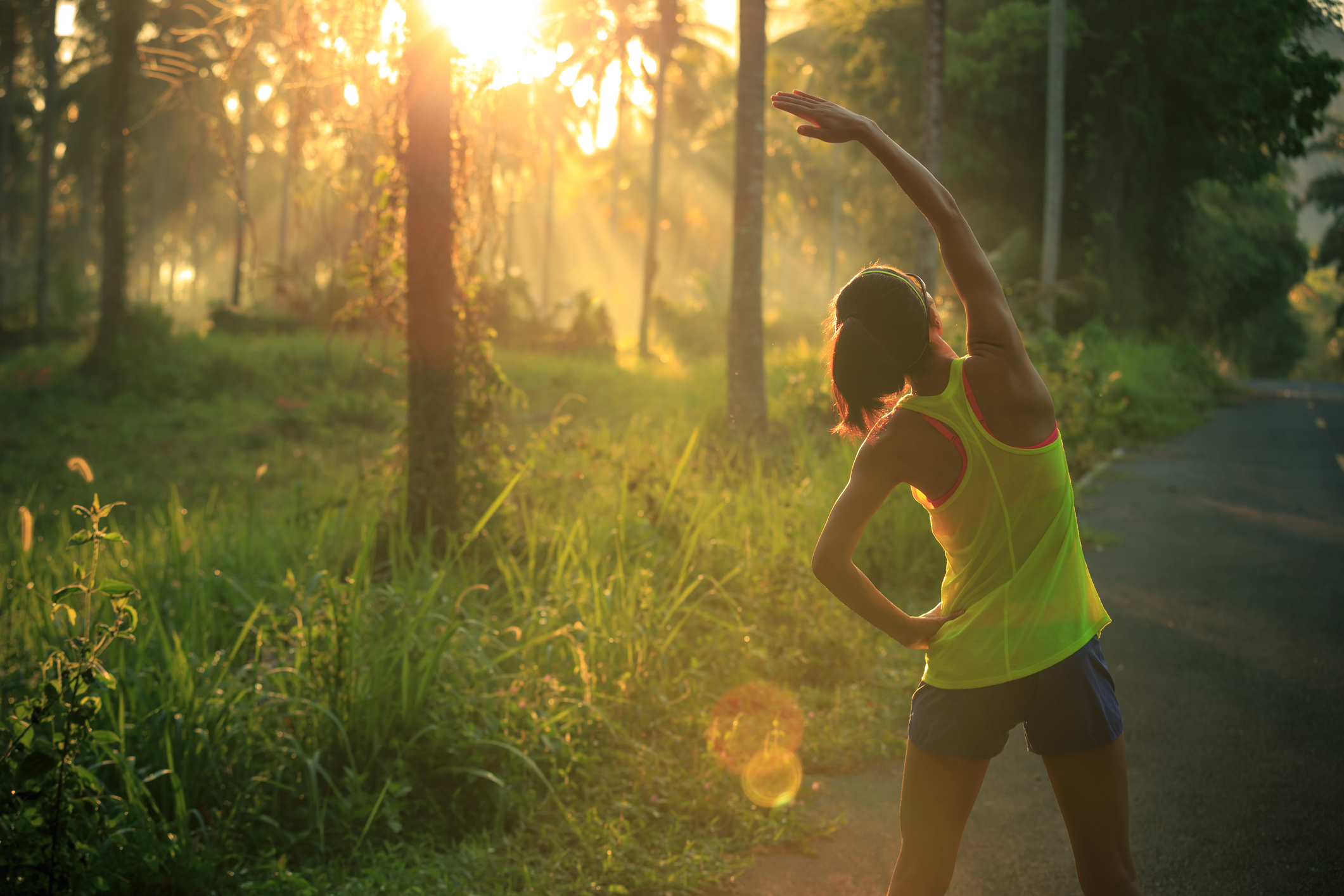 Finding it hard to focus or feeling a bit overwhelmed with all this new adulting going on? Meditation has been linked to a bunch of health benefits– focus and stress release are just two of them. This app makes meditation less of a mystery and guides you through the whole thing. You can choose the length of time then find a comfy seat and have at it.
If you've been using your kitchen as an extra storage room all these years, it's time to dust off the pans and get cooking. Eating out is great, but if you've started using Mint, you'll see it's also a huge chunk of change. Eating out is also not always the healthiest. Finding time to cook at home is a great way to save money and get healthier. This app has a ton of great recipe ideas and they even have small video tutorials so you can follow along. [Pro tip: Hosting pot-luck style brunch & dinner parties are a great way to save money while staying social. Use this app to come up with a few fun dishes to make for your parties and don't forget to send out Party Invites — to really take this whole adulting thing to another level.]
If you're anything like us and get bored at the idea of going to another boring gym, this app is probably for you. Workout at different studios and gyms near you to keep things interesting. Try out that weird dance pilates class today and then the kickboxing class the day after. Keep your workouts interesting and you'll want to keep getting sweaty.
No more skipping the dentist. Use this app to keep track of all your doctor's appointments. Their directory has just about everyone so you can schedule your appointment, send over all the docs and get reminders when it's time to go back.
Looking to shed a few pounds to fit into your new adulting life? This app helps you get in the know about all the things you can eat to make it happen.
Don't have a free minute to head to the doctor's? Perhaps you have a simple question that can only be answered by a professional. This app connects you with real doctors via video.
If you're ready to get off your couch and set some new running goals to go along with your grown-up life, this app will help turn you into a running master in no time. Don't wait too long to get moving, it gets harder as time goes on.
Growing up to find out it's not all fun and games (why didn't anyone warn us!?!) is stressful. This app lets you schedule a massage professional to come to your home to help get rid of all the tension. On the other hand, being an adult really is all it's cracked up to be.
This app is making it crazy easy to get moving. Find and book the fitness classes near you any time you're ready to get sweaty.
If you have a special presentation at your new adult job and you're ready to knock their socks off — this app is at the ready. You can have your own personal make up artist or hair stylist come to you and help you look your best for your big day.
For those adults who view shopping as yet another chore that must be done, there's an app for that. Stitch Fix will help you pick out and send you personalized (and stylish) stuff you can wear without having to deal with the actual shopping part.
For those of us who want to look our best, but don't have any extra cash to spare on personal stylists and make-up artists there's always online tutorials. This app is full of them for you to browse and try the looks out for yourself.
Learning
Just because you've graduated from school doesn't mean you should ever stop learning. Always working on improving yourself is definitely part of being a grown up. Luckily, this part of growing up is actually quite fun and there's a ton of great apps to help you to stay curious and gain more skills as you go.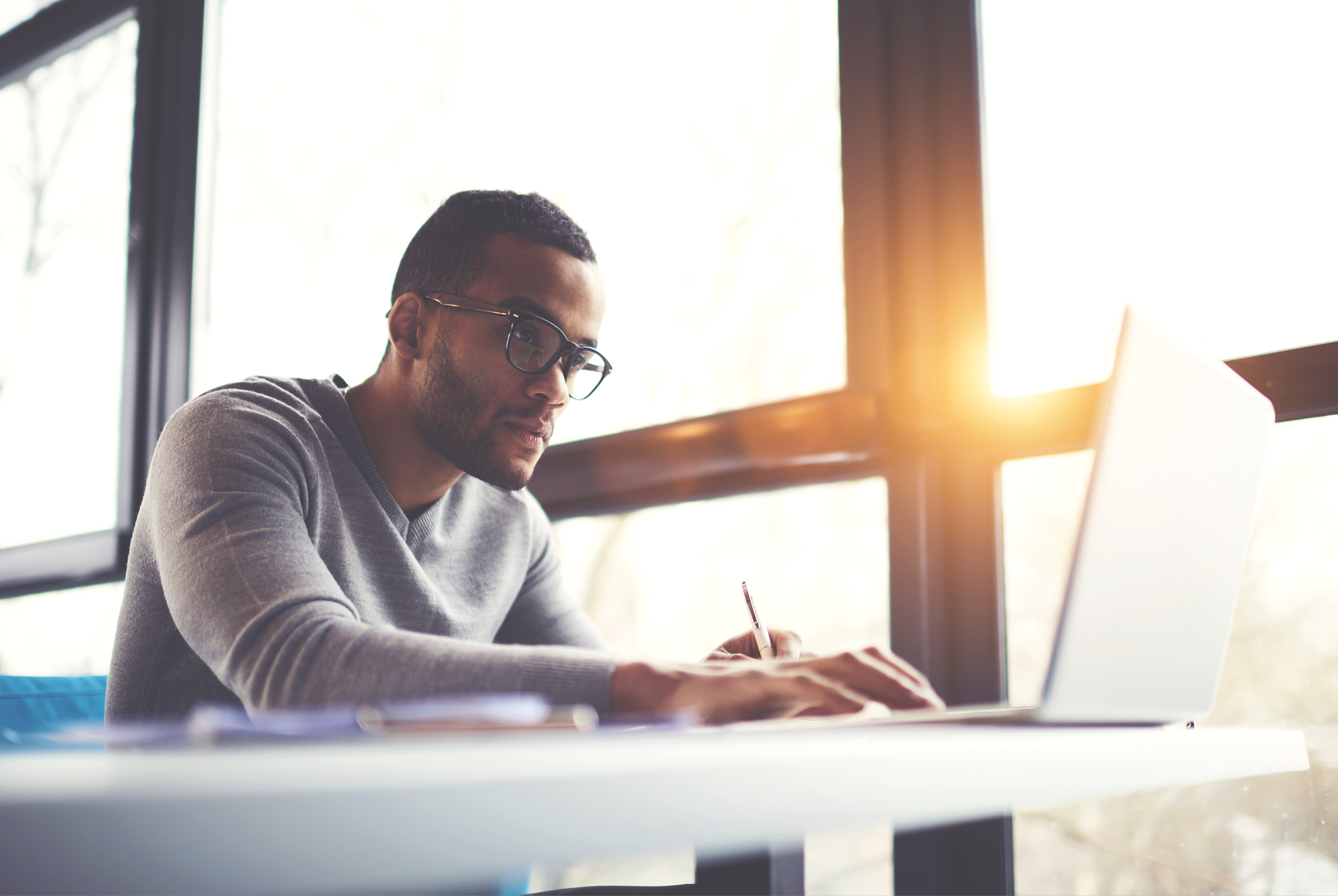 Have a long commute to work? Perhaps you'd just like to take a break from staring at words for a while. You can still listen to your favorite books and continue to learn with Audible.
Free online courses on a whole slue of subjects. This site has it all so whatever your interests, you'll probably find something that gets you excited about learning.
Perhaps you've seen all the documentaries that Netflix has to offer. Or maybe you're just in search of more. This site has all the free documentaries you'll ever want to watch.
Ever wanted to learn a new language? This free site is for you. They've got an easy way to learn everything from Portuguese to Russian to Italian. It's never too late to learn and you might find it useful for your next adventure abroad.
Getting Boozy
Being an adult isn't always fun and games, but also sometimes it is. These apps make getting boozy that much easier — enjoy responsibly.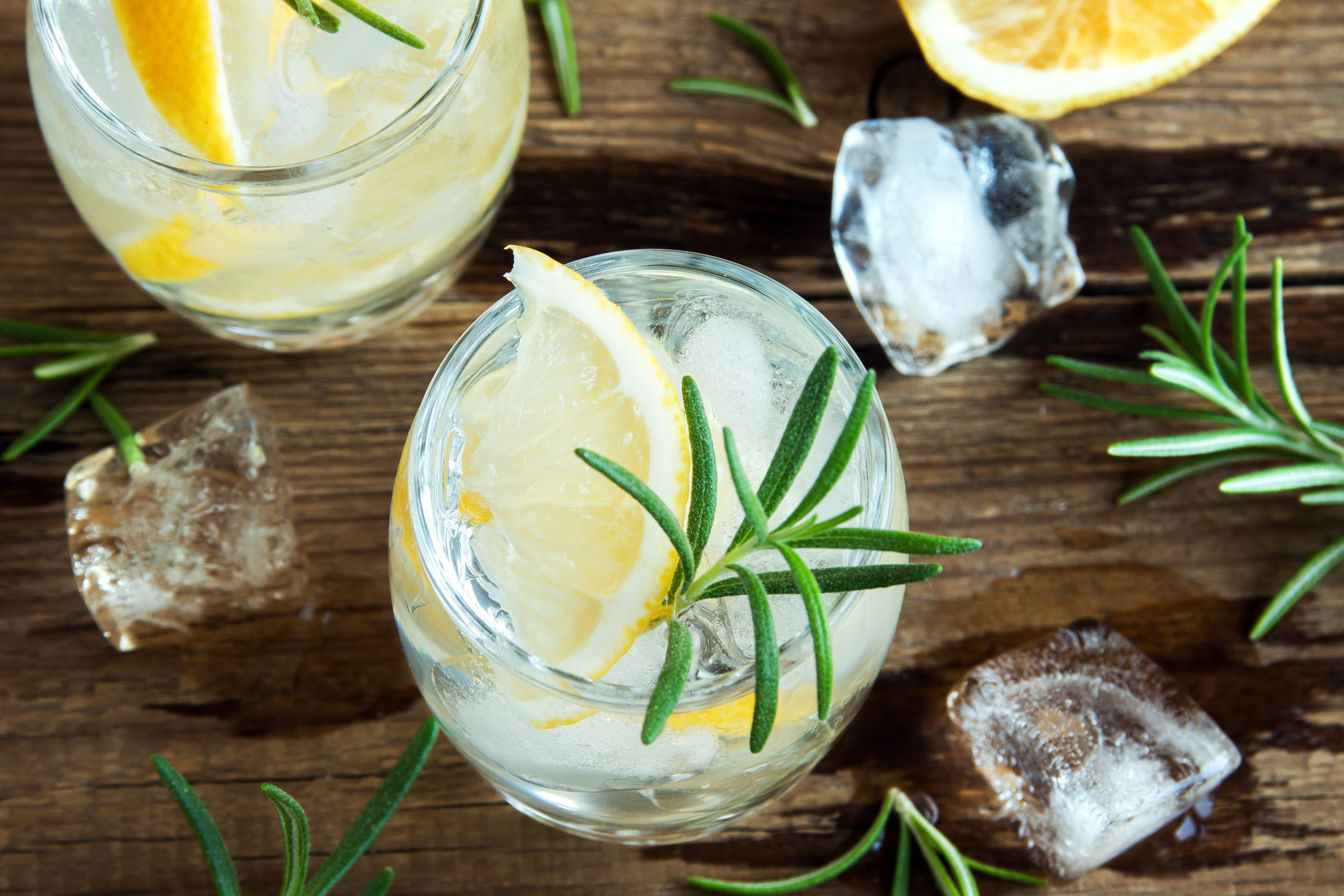 It's never been easier to have wine, liquor or beer delivered to your door. You don't even have to leave your couch anymore. Adulting really is the best thing ever.
Perfect for the wine enthusiast! This app lets you search for wine, browse through selected picks and buy online. You can rate and review wines as well!
Traveling
Go out and see the world. Seriously. While working and being all responsible and what not is definitely part of being a grown up, it also comes with some awesome perks. Like having the freedom to do whatever you want (at least until you load up on real responsibilities). In any case, go out and travel if not just for a few days. These apps will help make the process easier.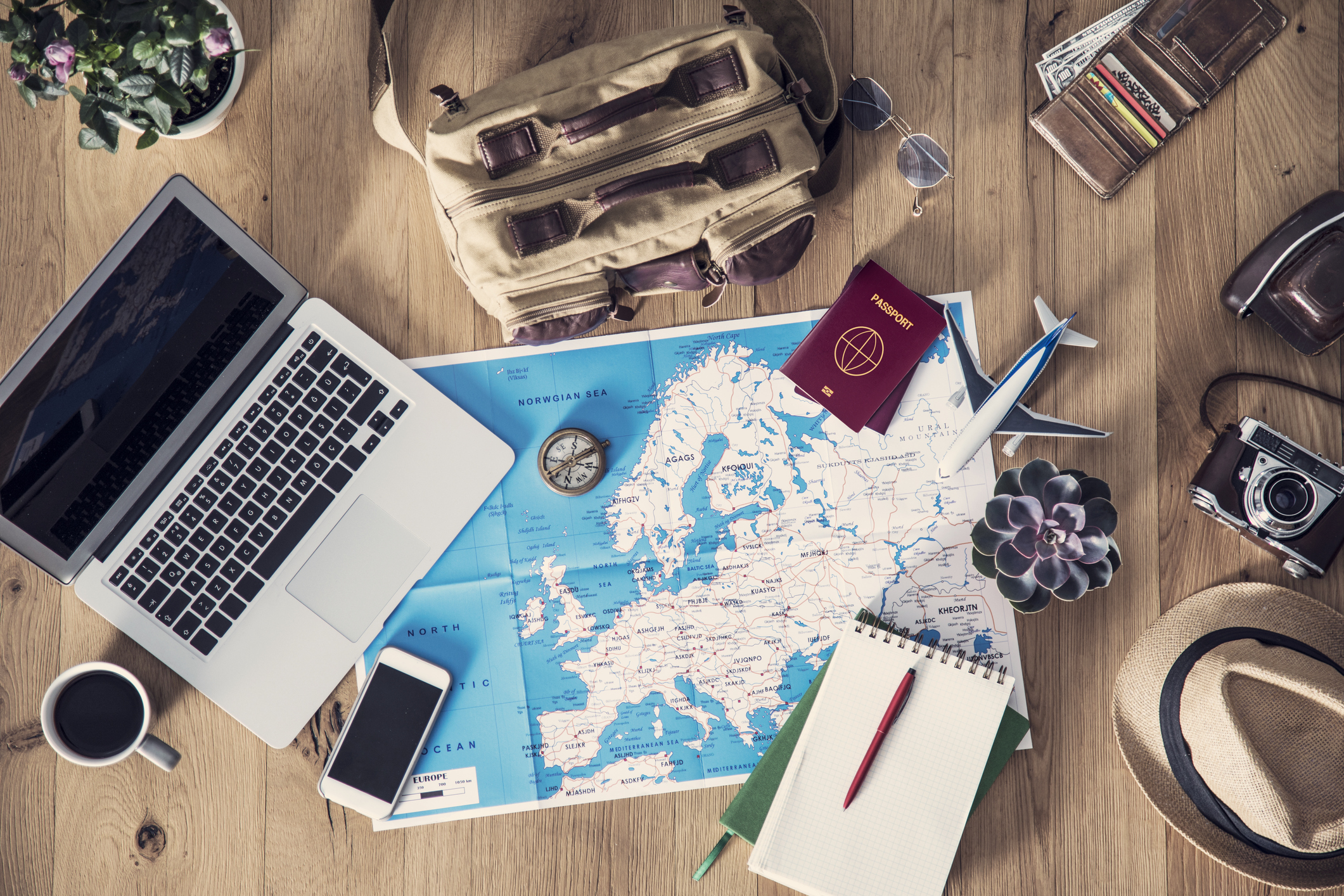 Use this app to figure out how much that bottle of wine actually costs in your own currency. You can add as many currencies as you like and it uses live market data to give you your estimate.
This app is loaded with helpful information for whatever destination you've chosen for your adventures. You can use it offline and it's loaded with great info. Broken down by country, city, towns and even districts.
[For more traveling apps see: 15 Best Travel Apps To Make Your Voyage Easier]
Anything and Everything Else
This app is indeed quite magical. Whatever task you need fulfilled, they'll help you do it. Need to find the best dentist in town and make an appointment — they'll take care of it for you. Lost your passport and are getting ready to fly out of an international city — Magic is there to help. Just text them your needs and they'll text you their help.
Networking is a huge part of being an adult — after all, this is a big part of how you'll get your dream job. Remembering everyone's name can be tricky. Very tricky seeing as how you've probably already forgotten someone's name the moment you've stopped shaking hands. This app helps you to remember names so you can avoid that awkward 'Yes, we've met' situation at the next event.
Not sure what you want to do with your life? Perhaps you're on the job hunt. Take a quick quiz and match with companies world wide that would be a great fit.
With these apps to help, being an adult really is all fun and games!